How to Choose the Perfect Cocktail Ring: 6 Easy Steps
Hery jewelry from MichelleLeeStudioGB on Etsy
Statement rings are a captivating accessory with immense versatility, lending glamor to every ensemble. Whether you seek to elevate your everyday look or grace a formal occasion, the perfect statement ring expresses your style and taste. Amidst an array of options, finding the ideal ring can seem daunting.
Fret not! This guide unveils six invaluable considerations for selecting an impeccable statement ring.
1. Personal Style
Your starting point is discerning your distinctive style. Allow your ring to reflect your personality and taste.
Do you favor timeless elegance or bold, contemporary designs? Evaluate your wardrobe and jewelry preferences, guiding you to a style and design that resonates with your individuality.
IG @victorianatdha
2. Occasion Relevance
Bearing in mind the event or occasion is crucial when choosing a statement ring. Often linked with formal gatherings and special affairs, statement rings allow you to showcase your fashion flair.
Glamorous and intricate rings adorned with sparkling gemstones may benefit a black-tie affair, whereas understated versatility is favored for everyday wear.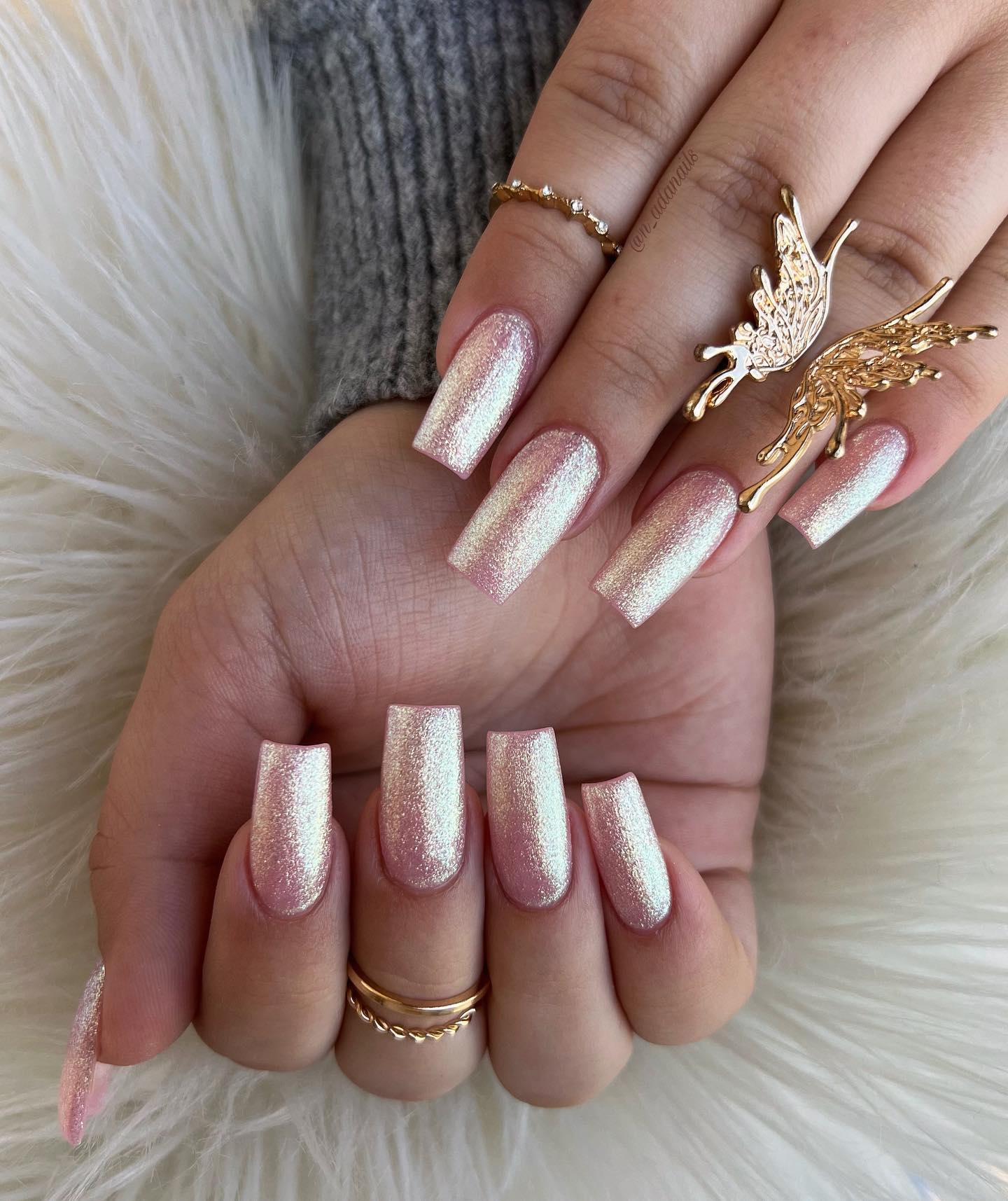 IG @n_adanails
3. Size and Fit
A practical aspect to consider is finding the right size and fit. As these rings are often large and eye-catching, comfort is essential.
A loose ring may spin or slip off, while a tight fit can prove uncomfortable and impede circulation.
Consult a jeweler for professional finger measurements, and explore various sizes to secure the perfect fit.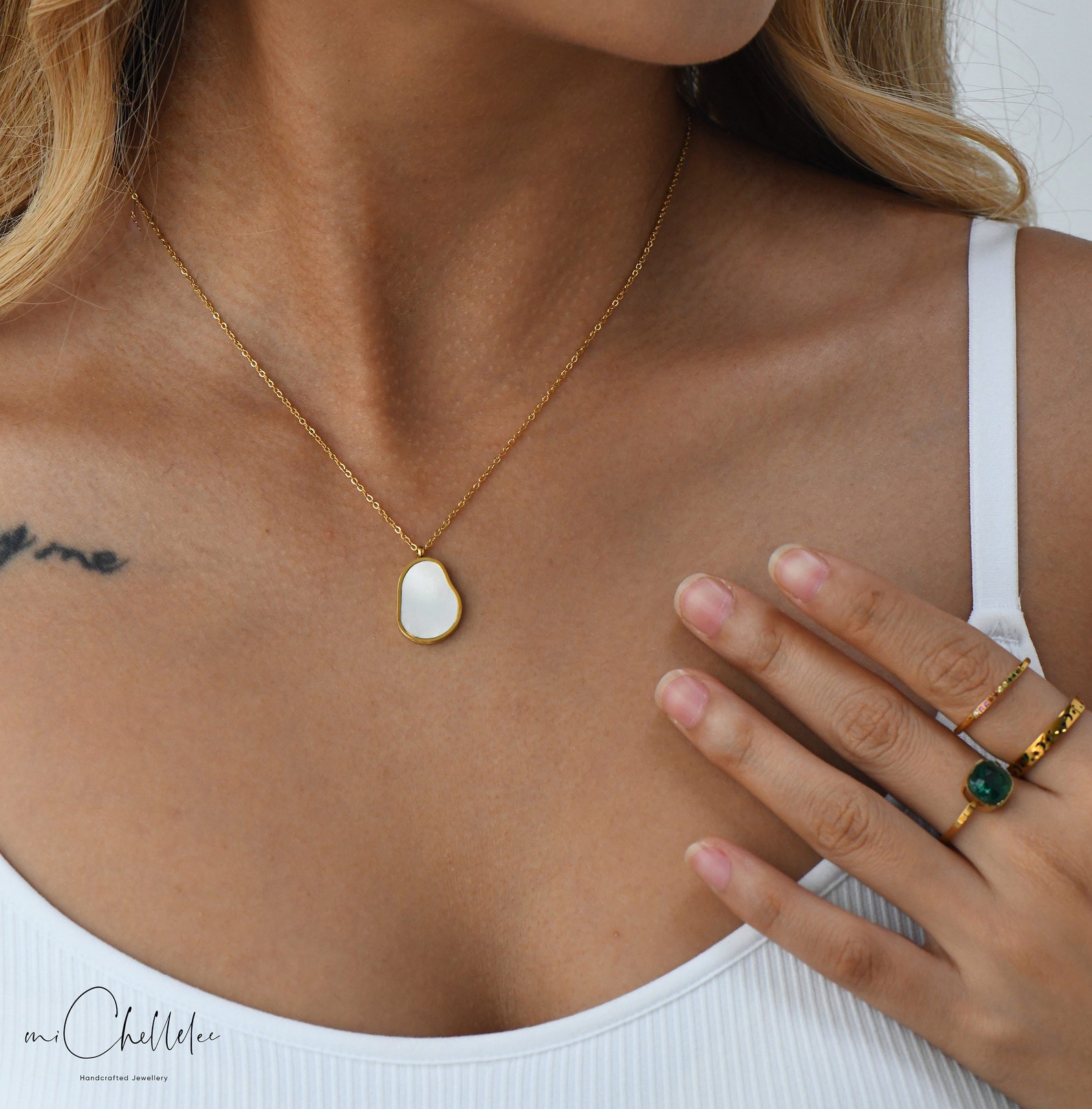 Etsy: MichelleLeeStudioGB
4. Gemstone Selection
Gemstones are pivotal to statement rings, adding color, sparkle, and character.
Personal taste and the symbolism tied to different stones shape your choice. Vibrant hues may allure you towards a dazzling amethyst or an enchanting sapphire.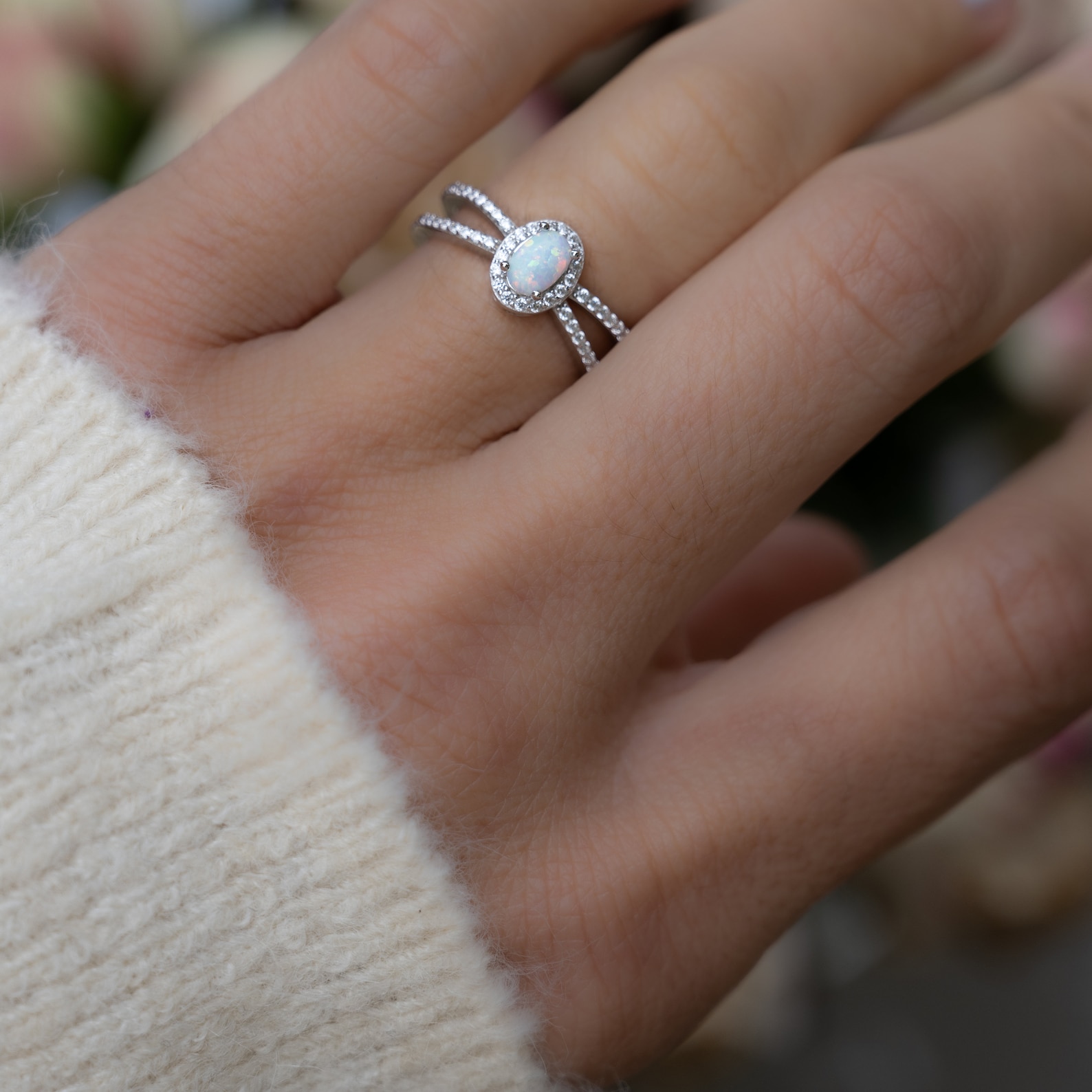 White opal ring from SamiJEWELS on Etsy
A classic preference may lead you to opt for a diamond or pearl, lending a timeless charm. You won't regret spending a bit of time to find your perfect ruby ring . For an even more appealing look, you may want to combine rubies and diamonds as they look stunning together.
5. Metal and Setting Assessment
The choice of metal and setting significantly influences the ring's aesthetic appeal and durability.
Popular metals for statement rings include yellow, white, or rose gold, platinum, and sterling silver.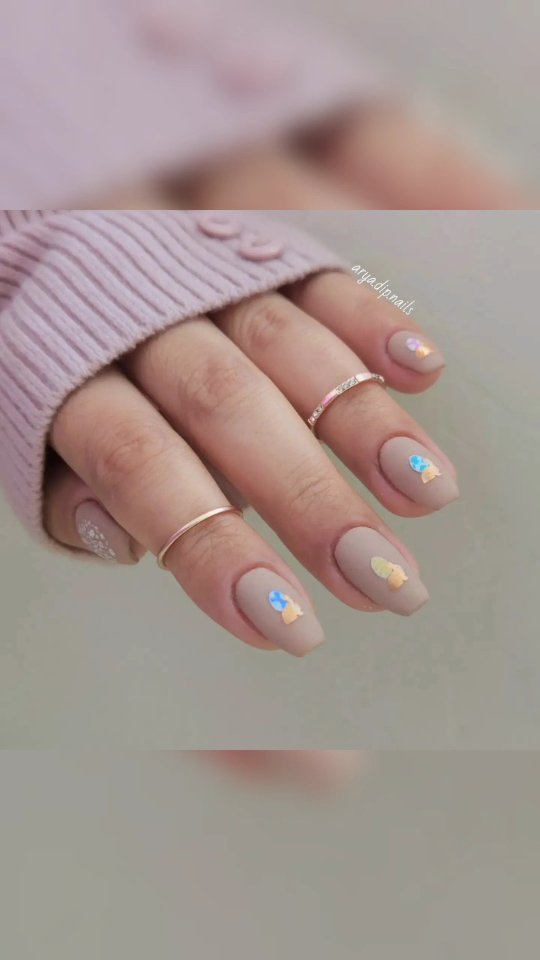 IG @arya.dipnails
Each metal possesses unique qualities such as durability, shine, and compatibility with different skin tones. Consider your skin tone and preferences when selecting the metal. Additionally, pay attention to the setting, as it enhances the gemstone's beauty and provides added security.
6. Overall Quality Evaluation
Lastly, evaluating the overall quality ensures a lasting investment. Examine the craftsmanship, attention to detail, and finish of the ring.
Look for any visible flaws like loose stones or uneven prongs. Inquire about the ring's durability and maintenance requirements. Investing in a well-crafted statement ring guarantees timelessness, enabling you to revel in its beauty for years to come.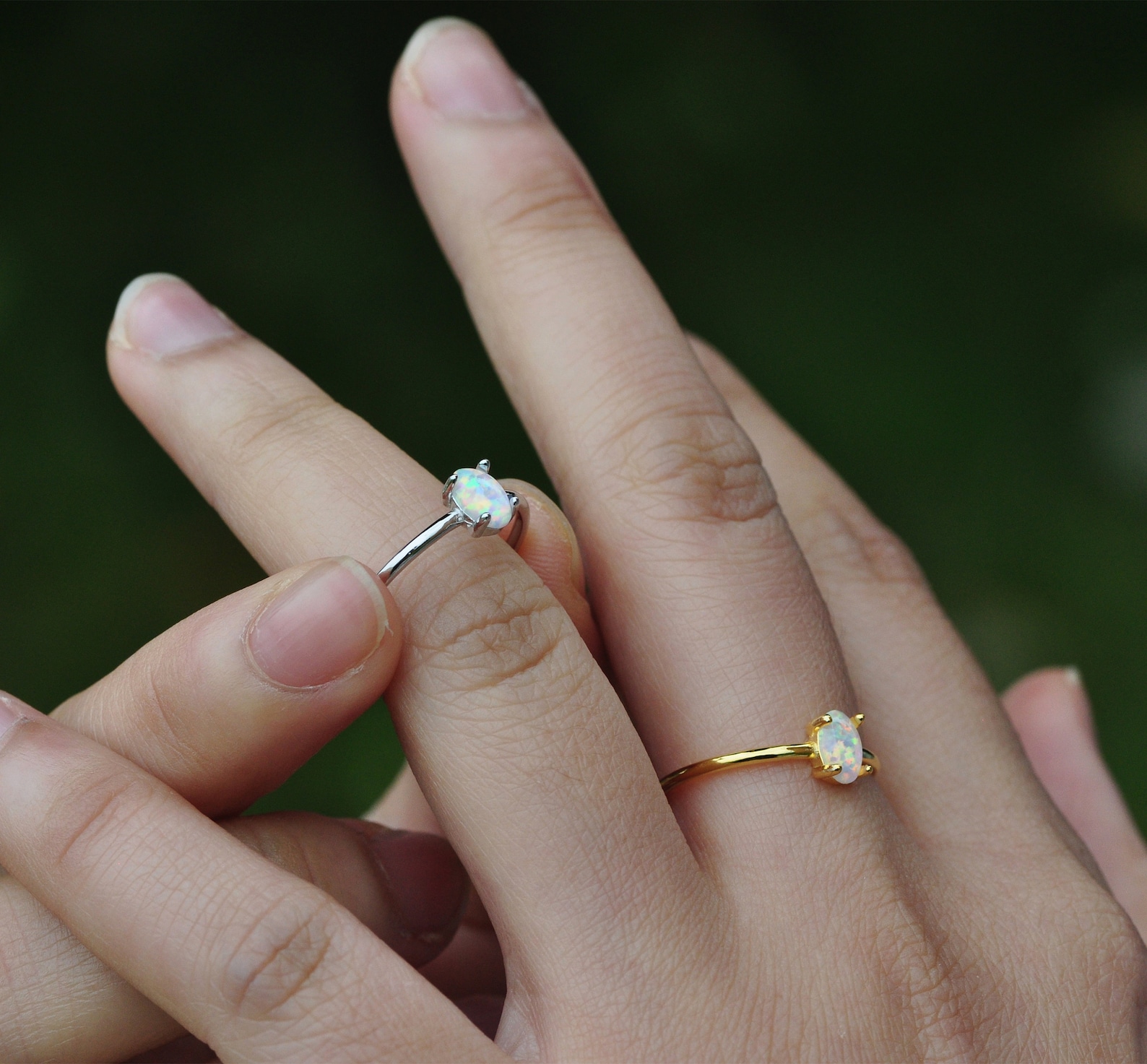 Minimalist white opal rings from MichelleLeeStudioGB
In conclusion, selecting the perfect statement ring necessitates mindful contemplation of personal style, occasion relevance, size and fit, gemstone selection, metal and setting, as well as overall quality. Armed with these X invaluable tips, confidently choose a statement ring that complements your style, adds elegance to any outfit, and becomes a cherished piece in your jewelry collection. Immerse yourself in the realm of statement rings and let your inner fashionista radiate!