6 Outfits To Match With A moldavite Crystal Jewelry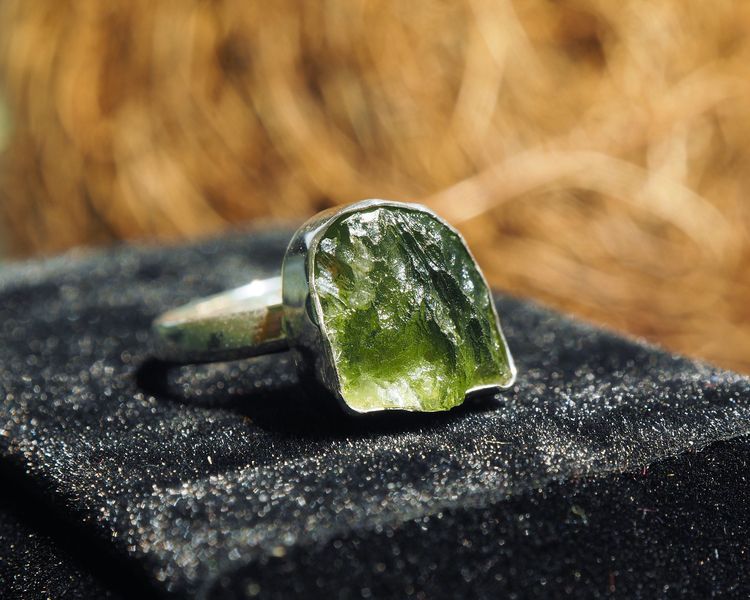 Hero image - Etsy: KaiaSparksDesigns
When it comes to crystals, there are a few of them that always seem to stand out from the rest.
Moldavite is one of those crystals, and for good reason. Not only is it incredibly beautiful even in its raw uncut shape, but it is also believed to have many benefits that can help you in your everyday life.
Moldavite is a meteoric crystal, so if you are into crystals and looking for a way to increase your creativity, reduce stress, or just generally improve your well-being, moldavite could be good for you.
But even if you're not, crystals can be so aesthetic that it is worth looking into the ways to match your outfit with moldavite jewelry.
The first fashion aetshetic that comes to mind when you say crystals will be the witchy aesthetic.
Witchy aesthetic is a popular style that takes inspiration from Stevie Nicks' on stage outfits. It's mildly gothic and the outfits refer to actual witchcraft, so crystals and uncut gemstones are a great accessory for witchy outfits.
Another aesthetic that relies on crystal pendants and witchy dresses is the cottagegoth style, also known as dark cottagecore. That's an interesting indie undercurrent that uses cottagecore dresses in darker hues and witchy jewelry.
But all in all, aesthetic fashion is all about being unique and expressing your individuality - you don't have to make your outfit a costume if you don't want to.
Below 6 witchy outfits that go well with the amazing gemstone that is moldavite:
Wear Moldavite As a Ring
One of the simplest, and most popular, ways to wear moldavite is as a ring. And there's a good reason for this. Not only is it a stylish way to show off your moldavite, but it also allows you to easily make your outfit aesthetic just by adding the crystal.
You can easily find a beautiful moldavite ring online or at your local artisanal crystal shops. Keep in mind however that not all moldavite is created equal.
Some pieces of moldavite are more refined and processed, some are raw and rugged. There is beauty in both but the aesthetic is different. So, be sure to consider that before purchasing to ensure you're getting a good fit for your taste.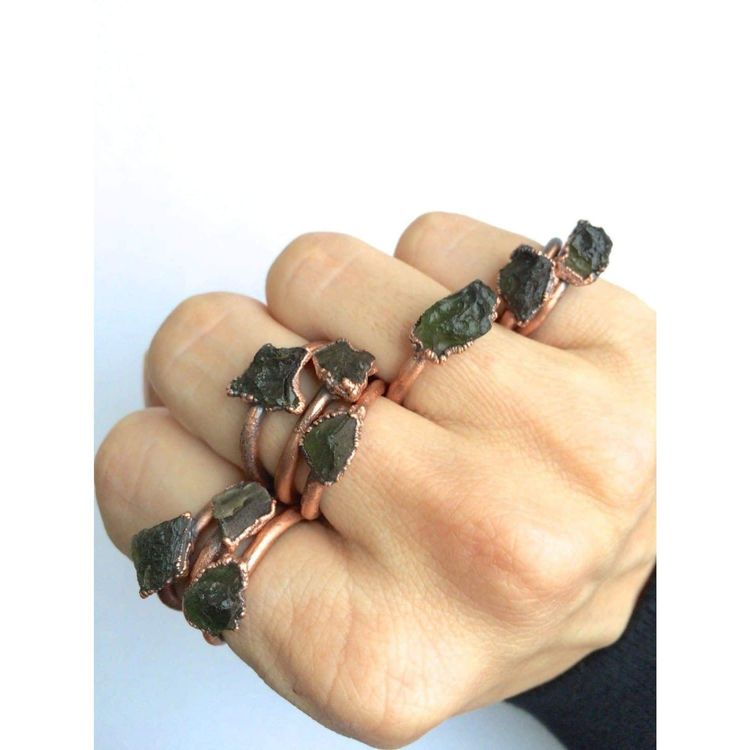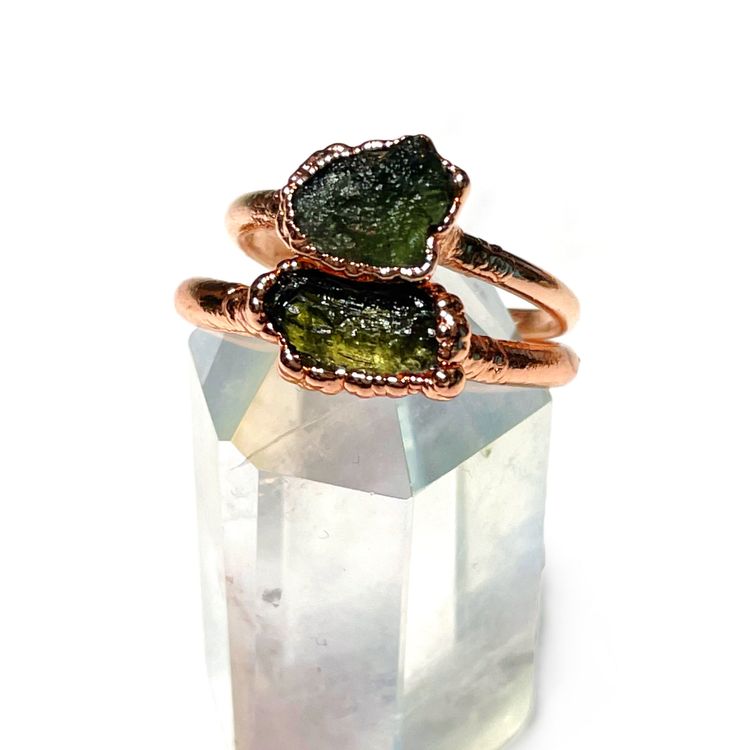 Uncut raw moldavite rings by rockandydesigns.com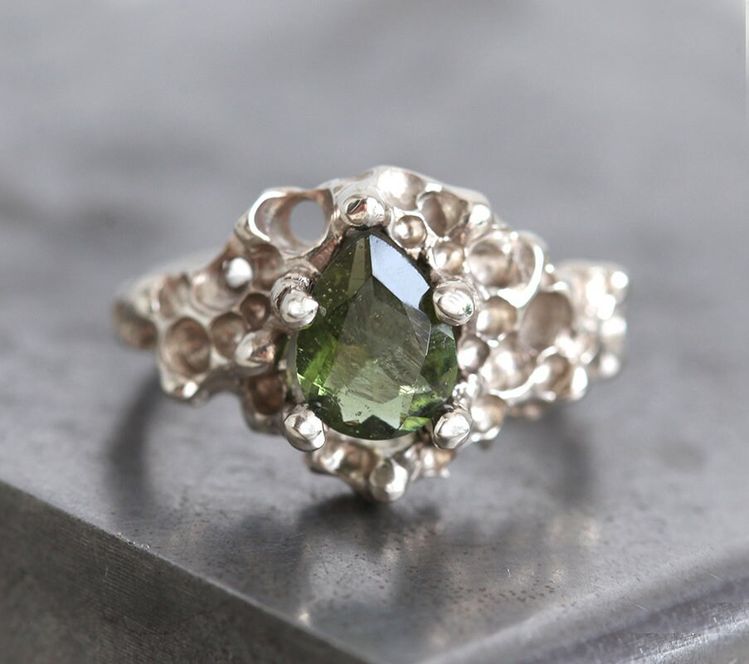 Cut and polished moldavite in gold ring, Etsy: capucinne
Moldavite In a Pendant Necklace
If you're not a fan of wearing rings, or if you simply want to change things up, another great option is to add moldavite to a pendant necklace. This is also a great way to keep the crystal close to your heart, which is said to help you better connect with its energies.
Pendants, especially if on a delicate gold or silver chain, look far more delicate than moldavite rings. They will be great for those of you who are not as much into the witchy vibe.
Instead, delicate pendants can give your outfit a fairy vibe, if you choose frilly garments in light colors.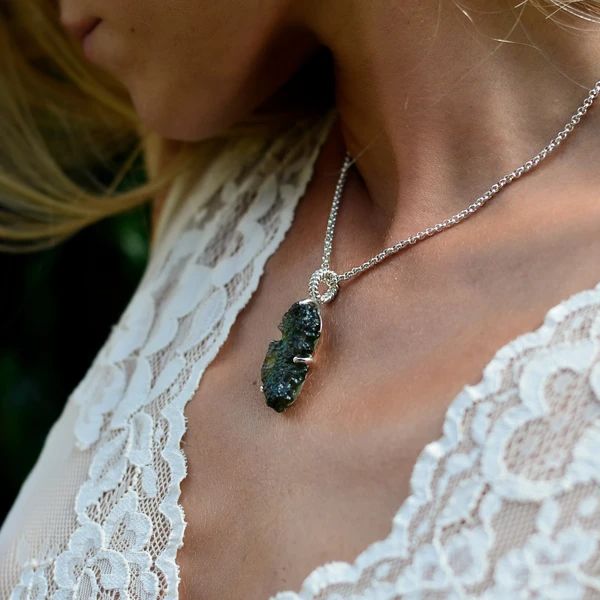 ThredUp: Great Jones Ruffle Hourglass Dress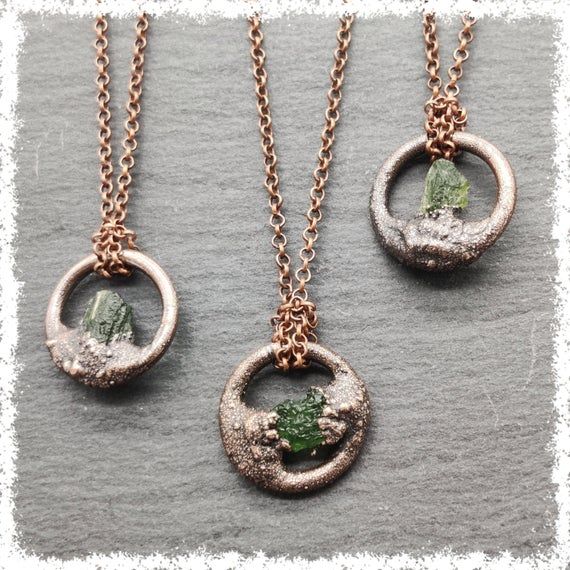 Etsy: Crystalife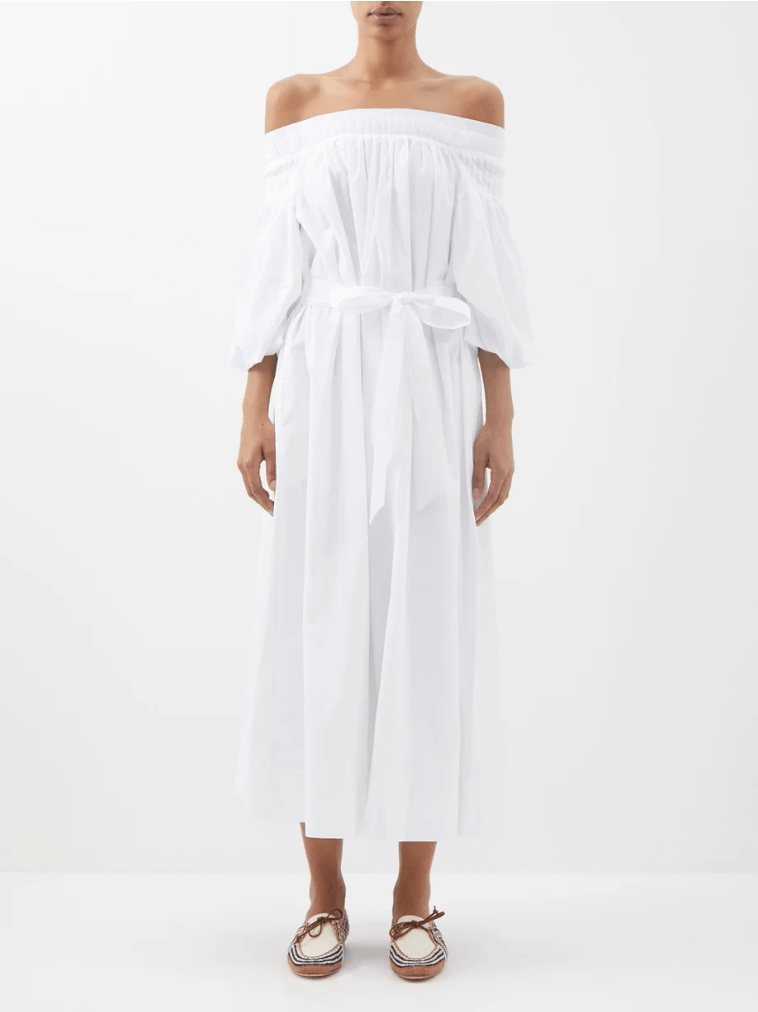 Gabriela Hearst via Matches Fashion
The Autumn Aesthetics: Warm Colors or Green & Brown
When it comes to matching your outfit with your moldavite, one thing to keep in mind is the color of the clothes you are wearing. As a general rule, it's best to stick with warmer colors when pairing moldavite with your outfit.
This is because the crystal itself has warm undertone. Some great colors to pair with moldavite include yellow, orange, red, and pink. These make moldavite a great accessory for the autumn aesthetic that uses these lush and vibrant hues and combines them with greens and khakis.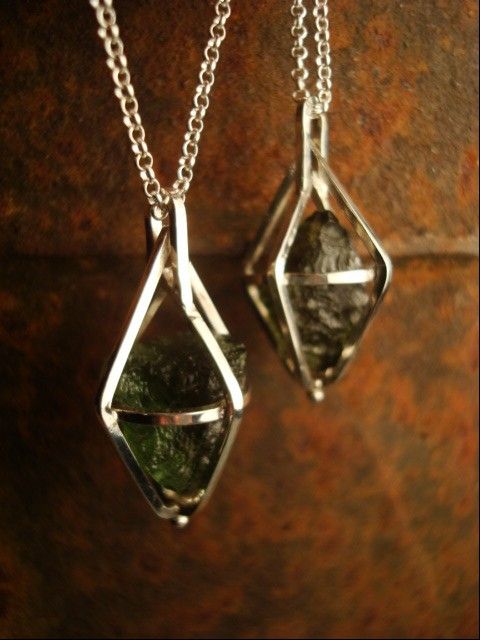 Ferrari: SS 2023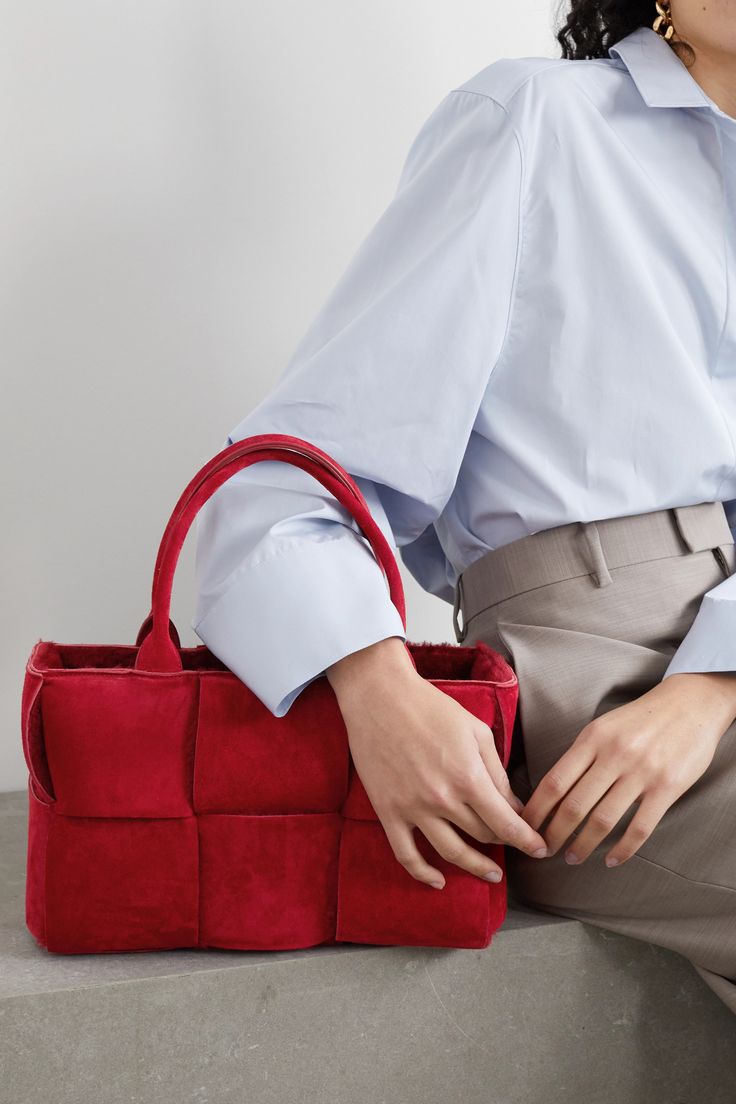 Bottega Veneta
Just Plain Vintage Dress And Jewelry
Since moldavite is such an eye-catching crystal, some of you might prefer making sure your outfit isn't too busy or overwhelming. The black dress comes to mind.
Wearing clothes that are too busy can interfere with the energies of the moldavite and make it difficult for you to fully reap its benefits. So, when pairing your moldavite with an outfit, it's best to stick with simple, classic pieces. That's where you think not only of a little black dress but also of basics like a white button-down shirt, or jeans and a tee.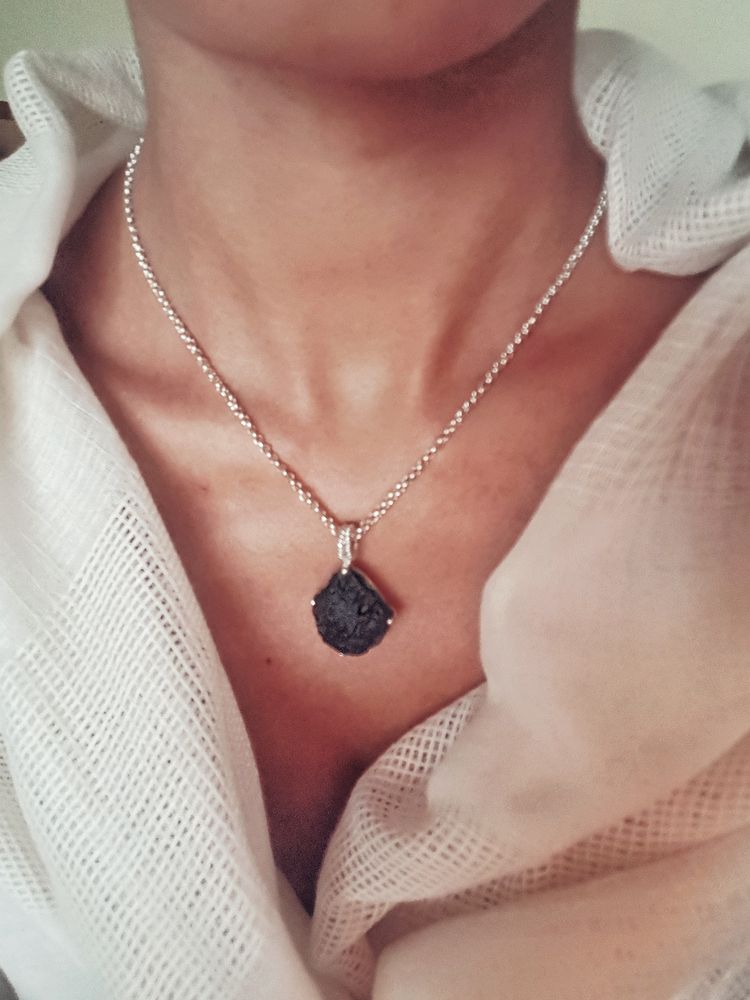 Etsy: ioolajewelry
You can also add a few small accessories like a scarf or necklace to add a pop of color or personality to your look. Just be sure not to go overboard. Remember, less is more when it comes to working with moldavite.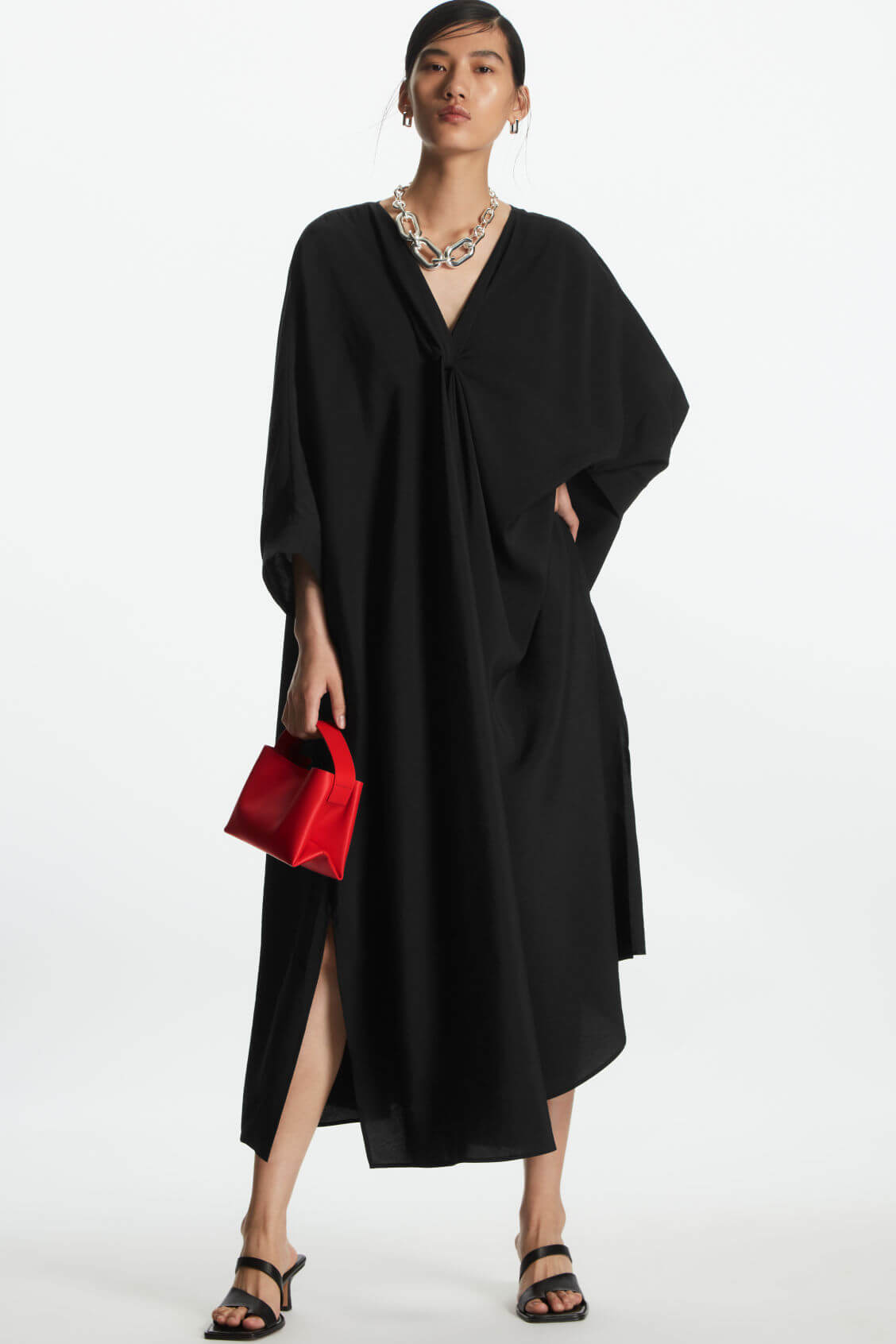 cosstores.com
Consider the Season
Another thing to keep in mind when matching your moldavite with an outfit is the season. Depending on the time of year, you may want to adjust your clothing choices accordingly. For example, during the winter months, you'll want to wear warmer, heavier pieces like sweaters and jackets.
This will help to keep you comfortable while also allowing you to fully enjoy the benefits of your moldavite.
During the summer months, on the other hand, you'll want to opt for lighter, airier pieces like sundresses and shorts. Wearing clothes that are too heavy or constricting can prevent you from fully connecting with the energies of moldavite. So, be sure to take the season into account when choosing your outfit.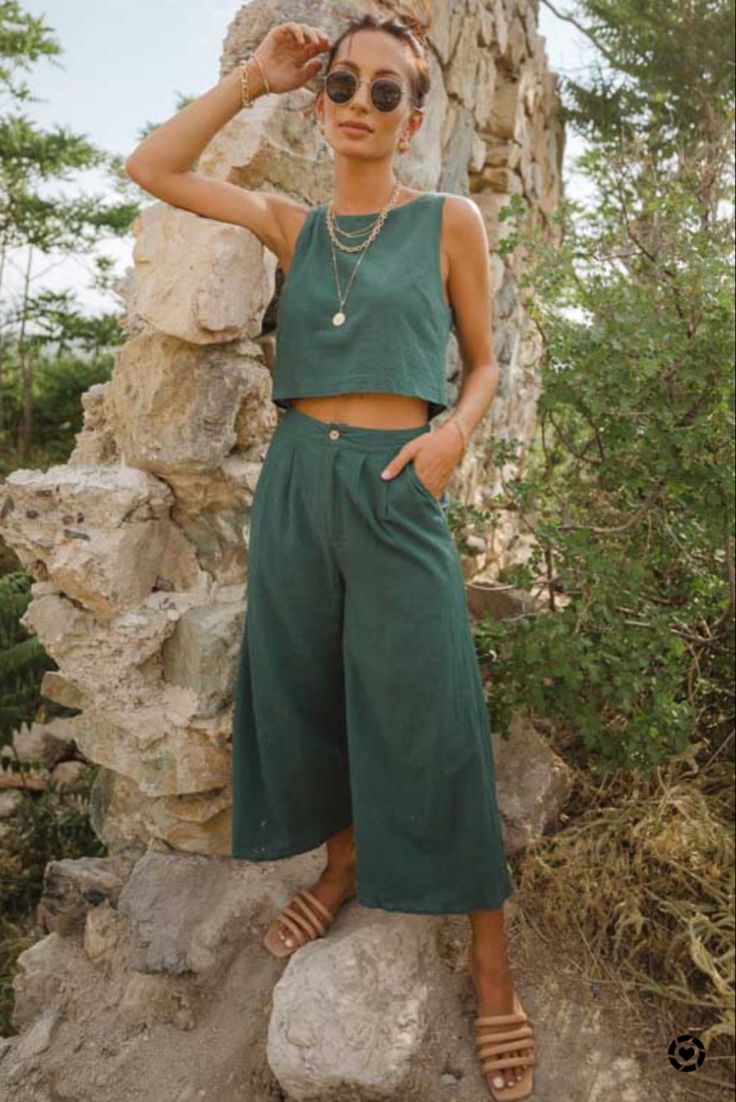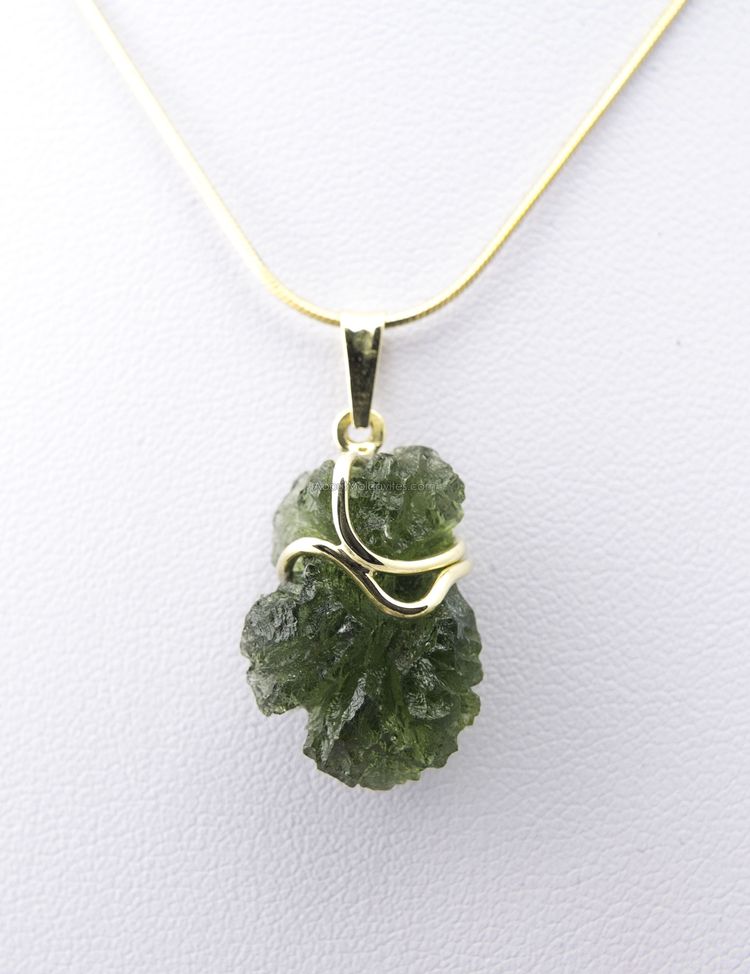 Avoid Matching it With Other Gemstones
While moldavite can certainly be paired with any silver and gold jewelry, it usually looks the best if you avoid matching it with other crystals or gemstones.
This is because moldavit is a statement item and it works the best to only have one statement piece in all your jewelry.
If you do want to wear jewelry with your moldavite, stick to simple pieces like gold or silver hoops or a delicate chain necklace. You can also opt for more understated pieces like stud earrings or a small pendant.
Even though you'll want to avoid pairing moldavite with other crystals, you can still stack different pieces of jewelry to create your unique look.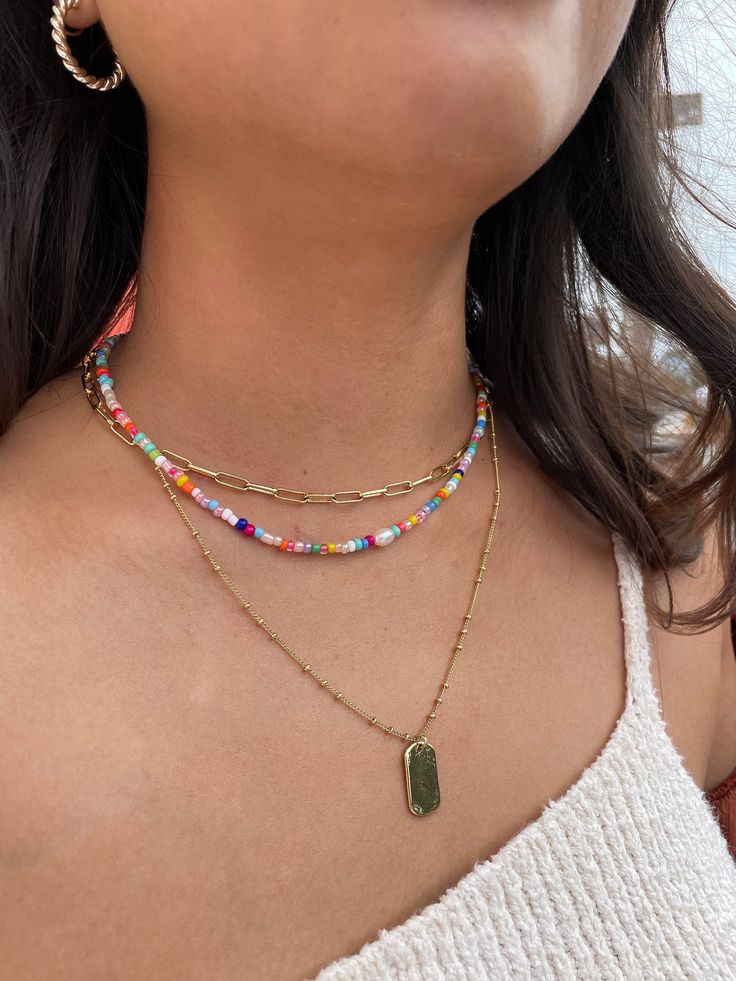 A moldavite pendant stacked with Danish pastel jewelry
Moldavite is a powerful crystal that can offer many benefits. If you're looking to get the most out of its energies, be sure to follow these tips when pairing it with your outfit. By doing so, you can help ensure that you'll have a positive experience working with moldavite.