The Best Stacking Rings For the Pastel Danish Aesthetic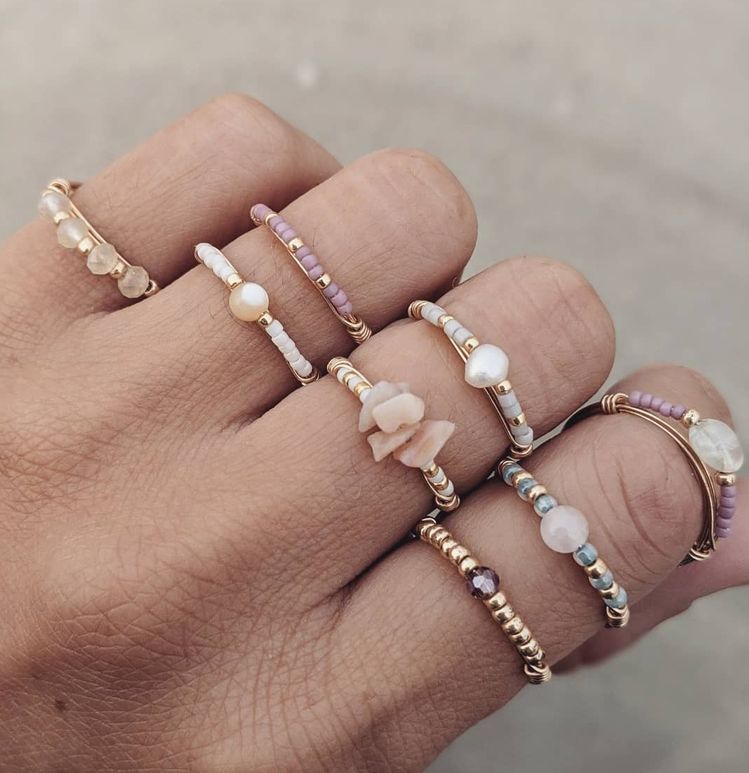 Hero stack by BOEM Collection
Ever since the pastel-colored "Danish" aesthetic became popular, the internet has been on a rush to recreate it.
Turns out, as with most aesthetics, you can get a good part of that original vibe just by accessorizing well.
In Danish pastel aesthetic particularly, accessorizing with stacking rings is a great way to add a unique and stylish touch to your look as well as make a statement about who you are.
But how do you choose which stacking rings will work best for this aesthetic? Read on for some tips on choosing stacking rings that will complete your look!
Start with the Basics: Metal-Only Stacks
When looking for stacking rings, the first thing you'll want to consider is the metal of your ring.
The most popular metals used in Danish pastel aesthetics are gold and silver - or anything that looks like these. You can mix different metals in a stack too, but it makes it more difficult to keep the aesthetic vibe.
Each metal has its own unique qualities that can help create an eye-catching look. The statement part of Danish pastel jewelry are usually the gems and pearls, but if you're looking for a more subtle approach, then just plain gold and silver bands stacked together might be best for you.
Stacks of plain bands make enough statement even without a gem.
For stacking particularly, consider opting for rings with different finishes such as matte, satin or polished to create an interesting texture.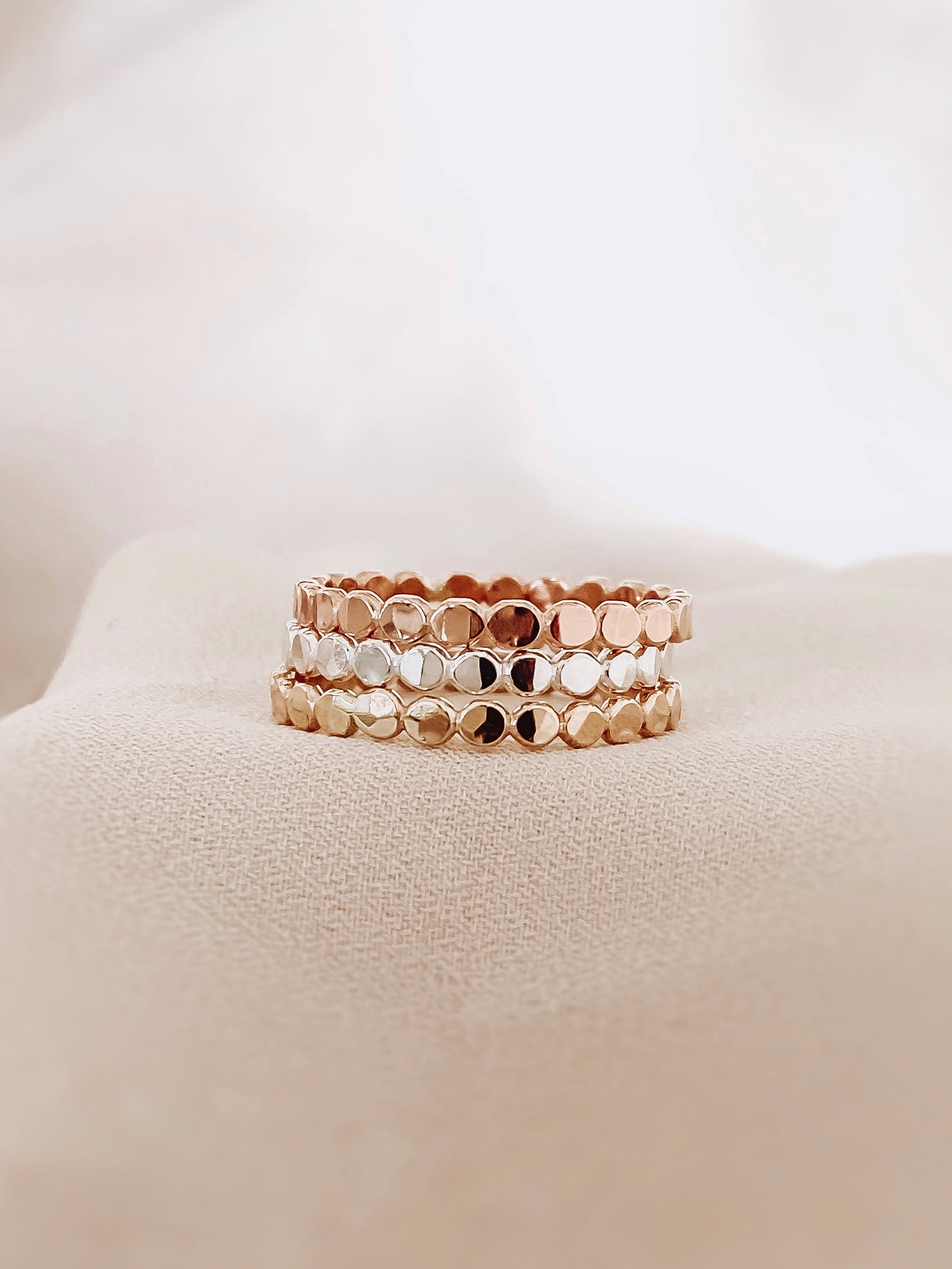 Dot ring stack by Camila Estrella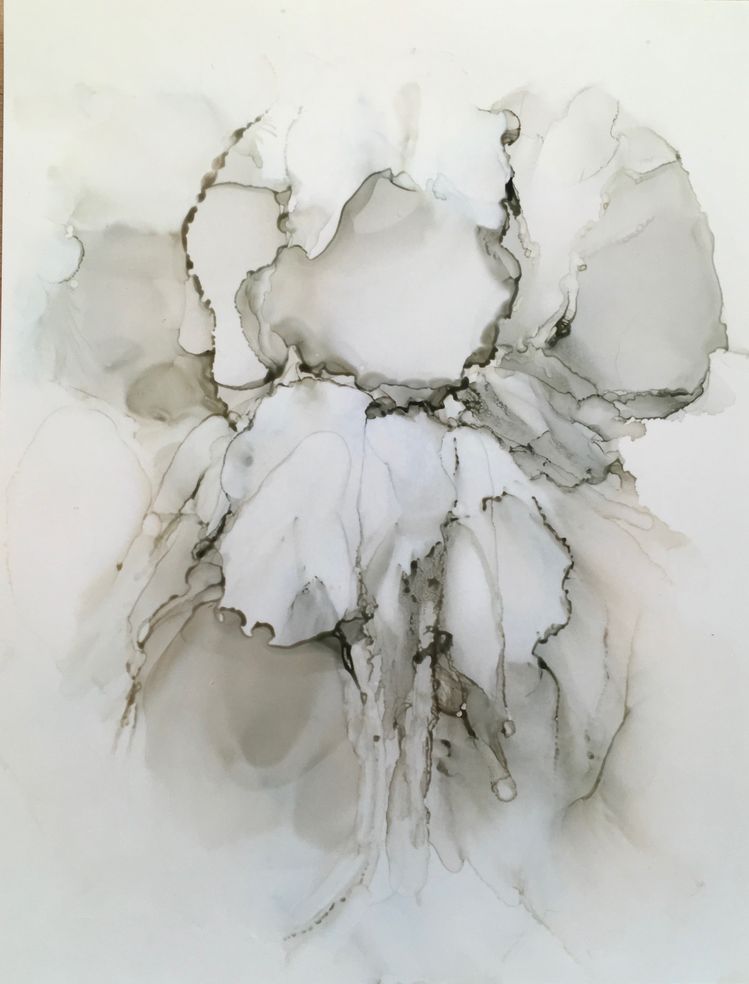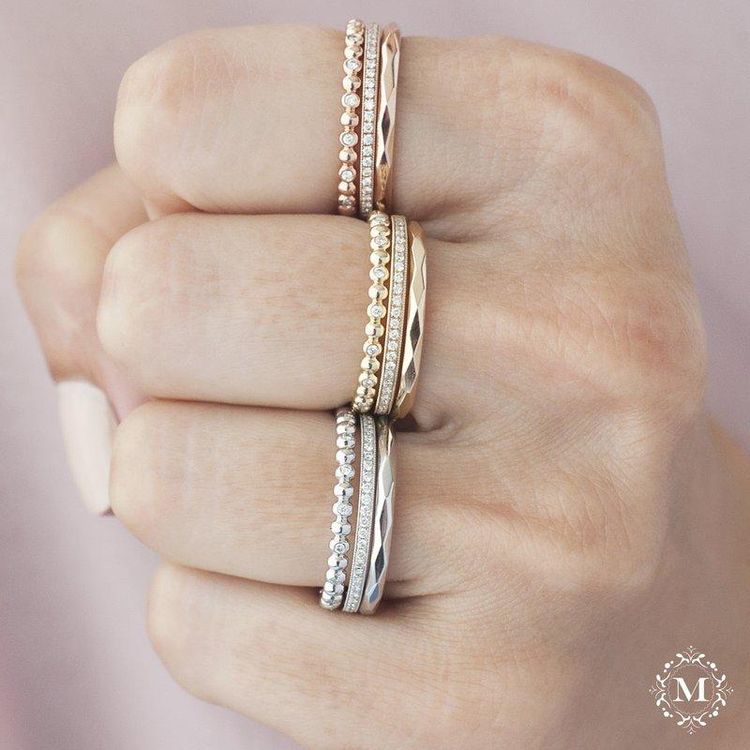 Dainty silver stacks by K Novinger Jewellery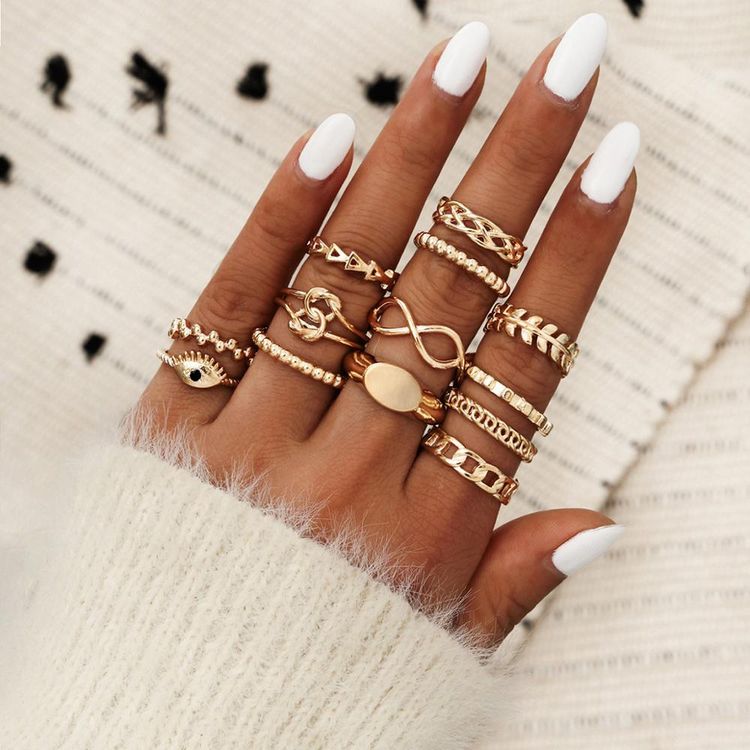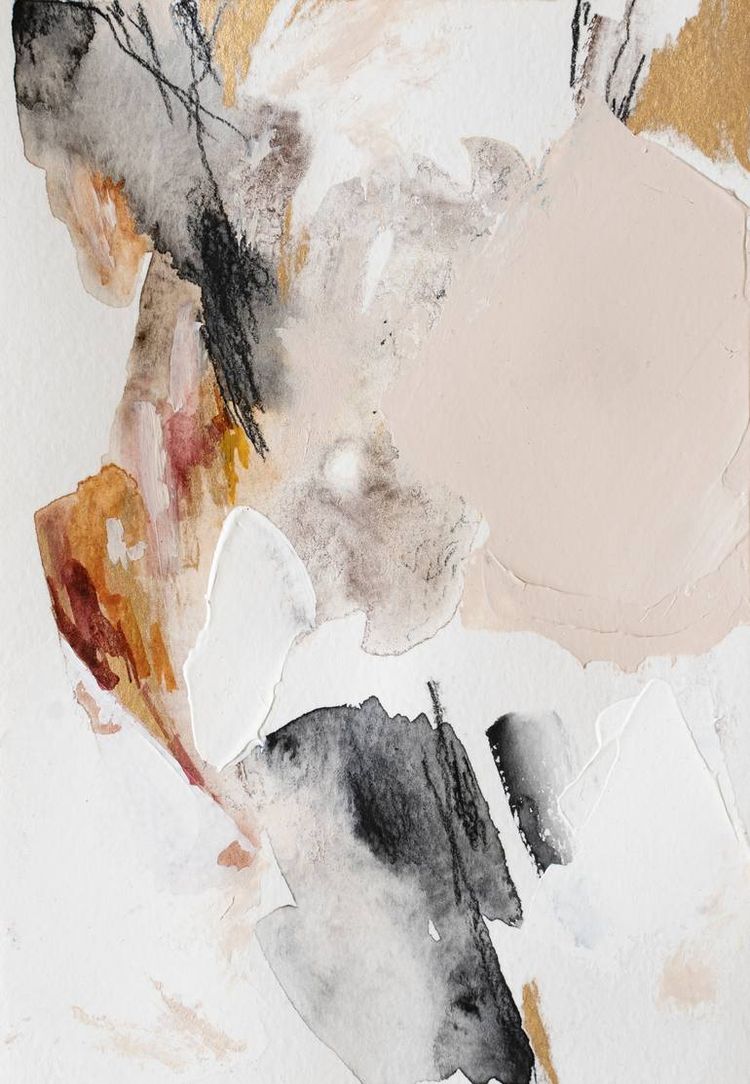 Golden stacking rings from jewelrynu.com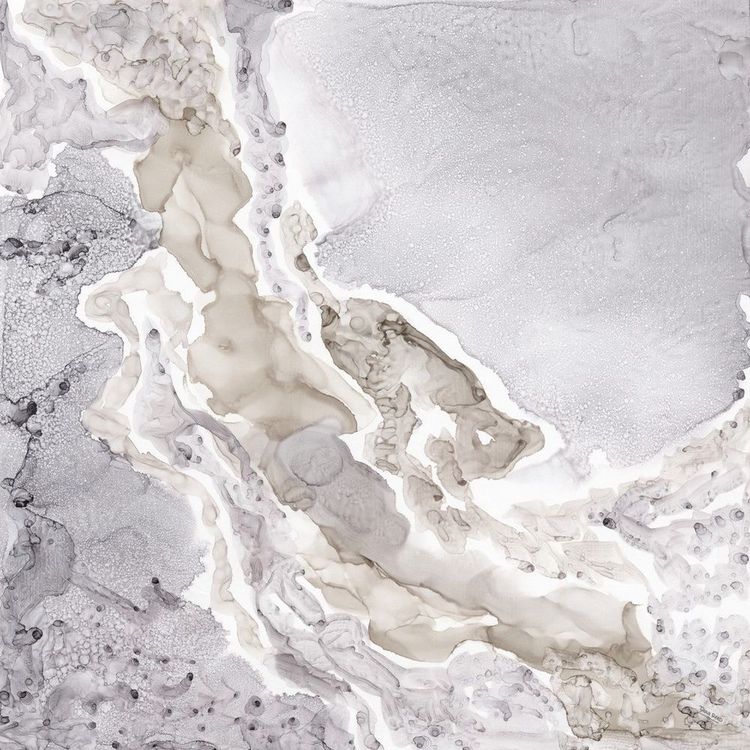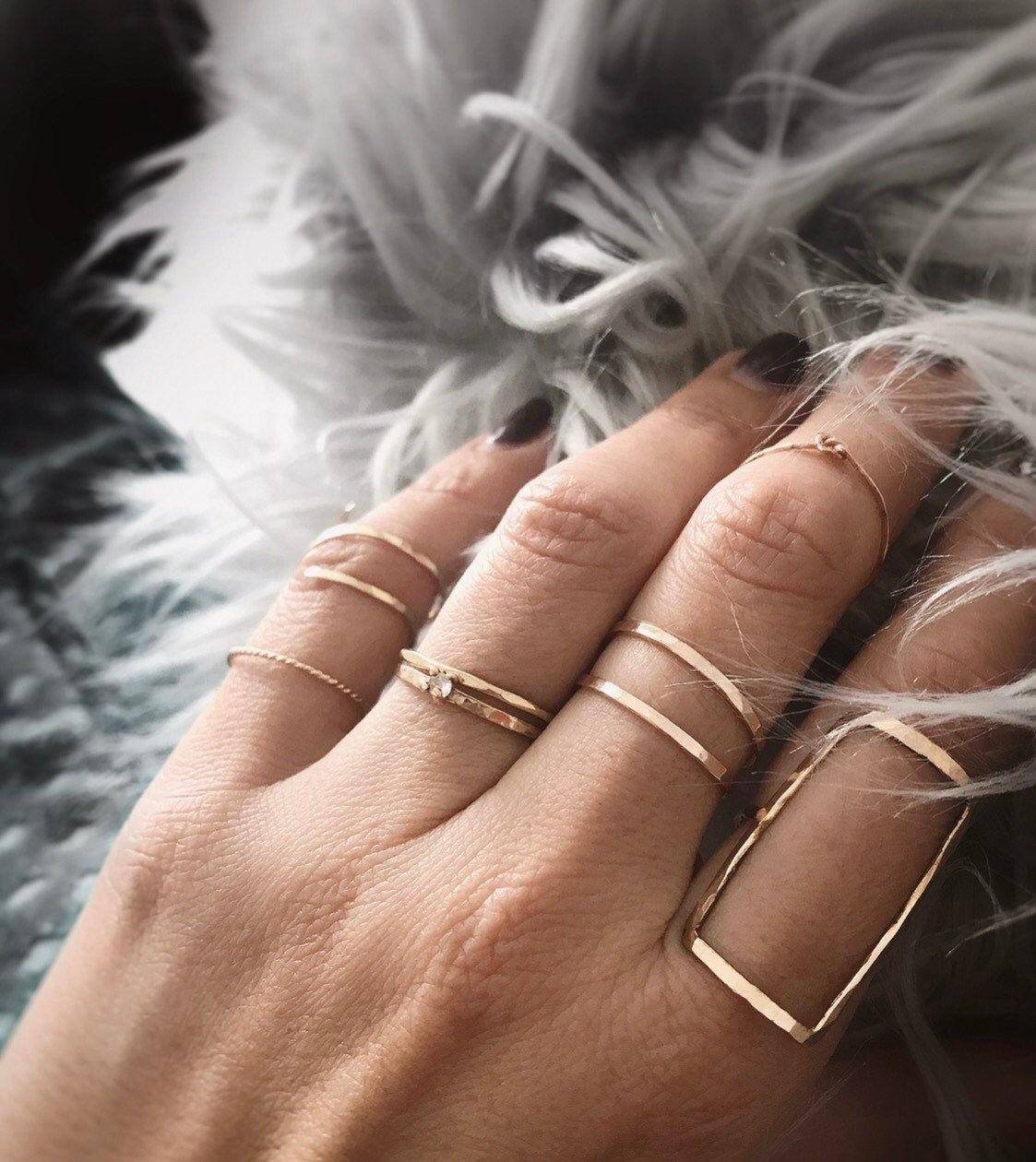 Camila Estrella's stack with a large rectangle statement ring
Mix and Match But Check The Gems
Once you've chosen the metal of your rings, it's time to think about design. The pastel Danish aesthetic calls for delicate pieces that are simple yet still eye-catching. That's why mixing and matching different styles of stacking rings is essential when creating this look.
Popular designs include thin bands with tiny gemstones or pearls, midi-rings with intricate detailing, dainty floral motifs and even abstract shapes like clams or cowries.
When combining different styles together it's important to keep in mind balance and symmetry so that none of the pieces overpower each other; otherwise your look may become too busy or overwhelming.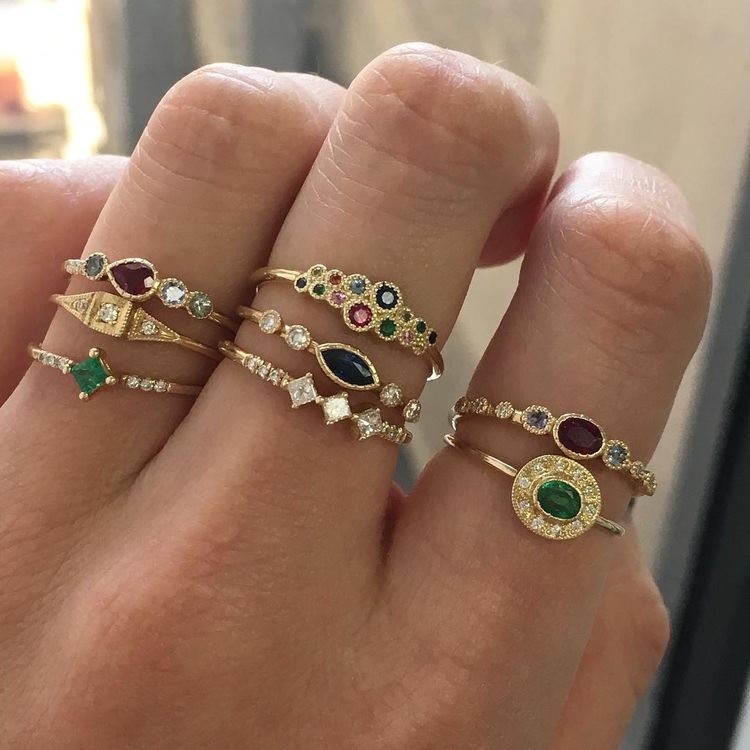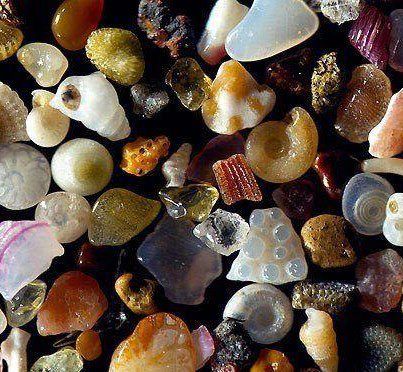 Dainty stack with green and white gems from jenniekwondesigns.com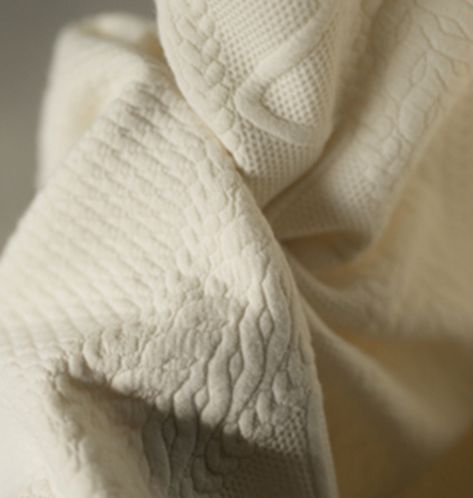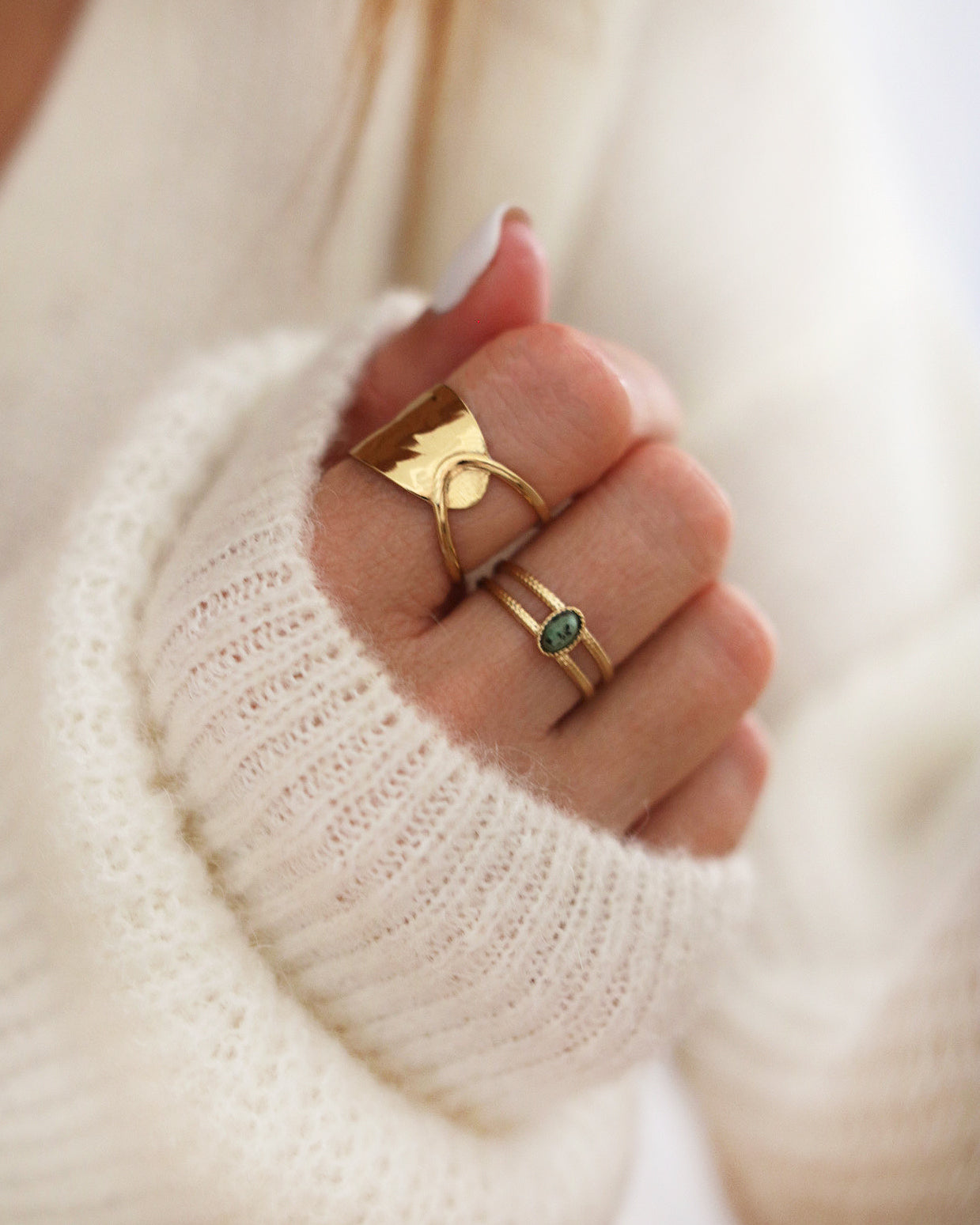 LABELLE Collection stacking rings (Bague AYA)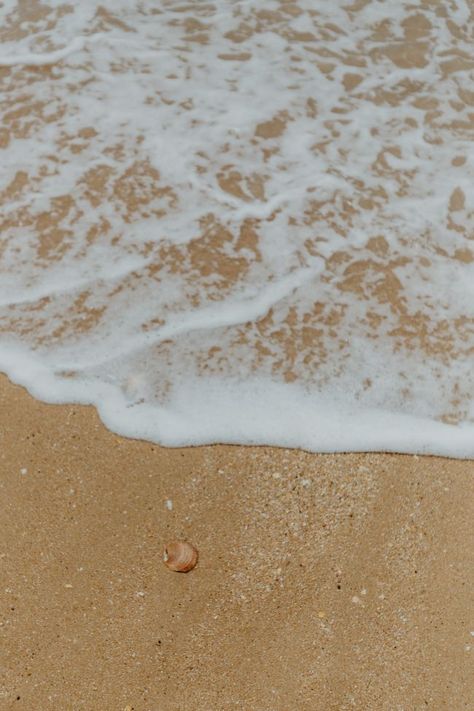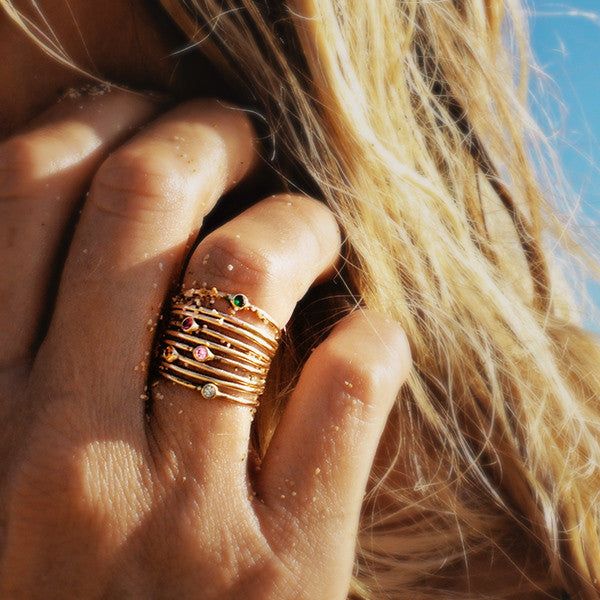 Kate Davis Jewelry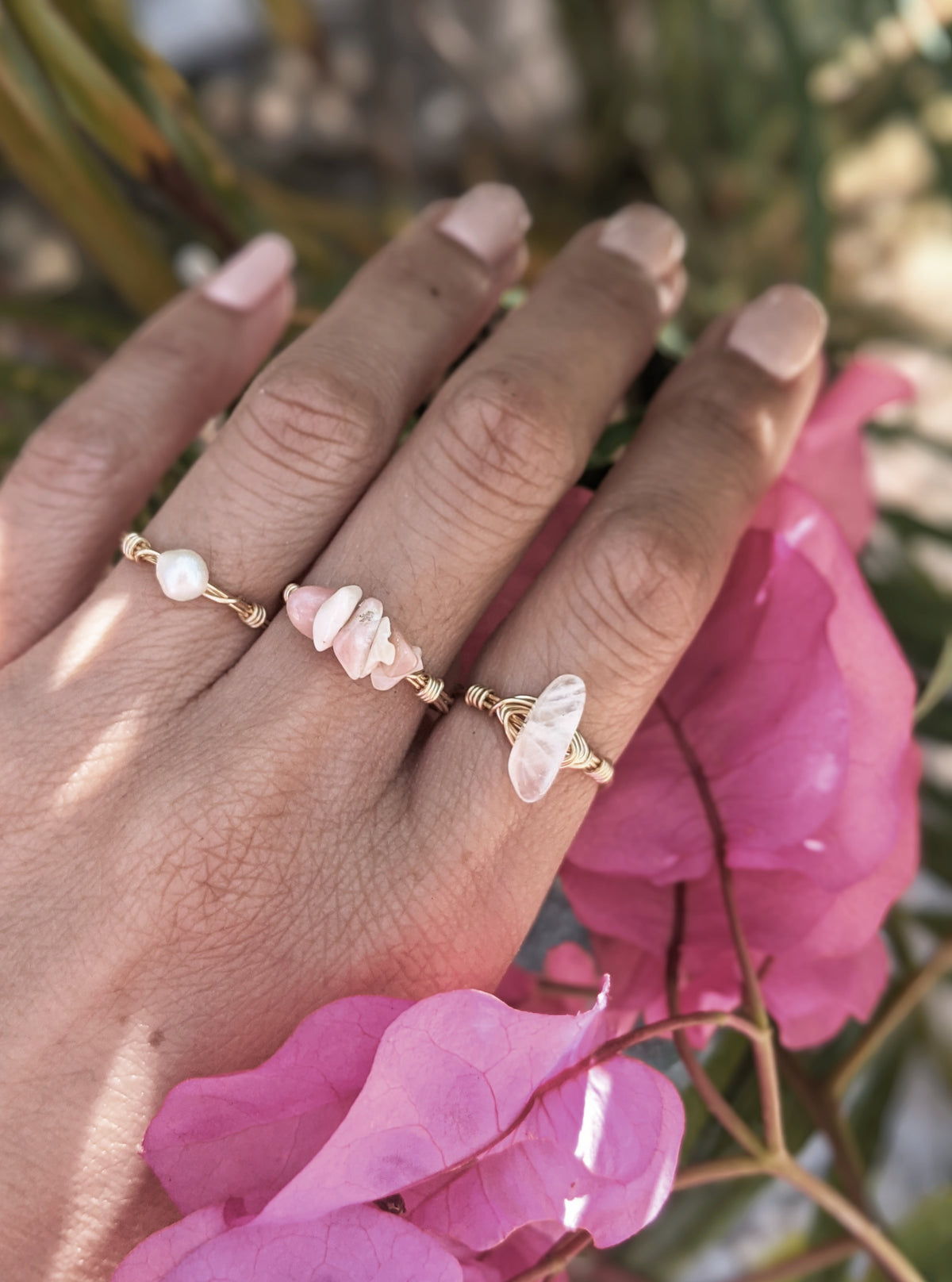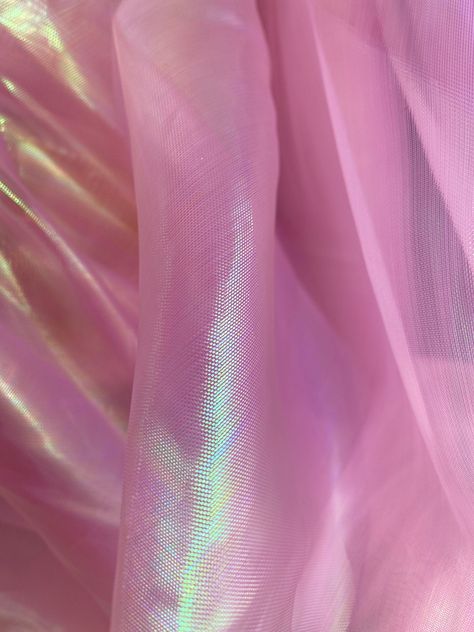 BOEM's Harlowe ring with pink opals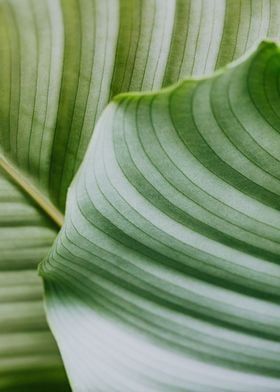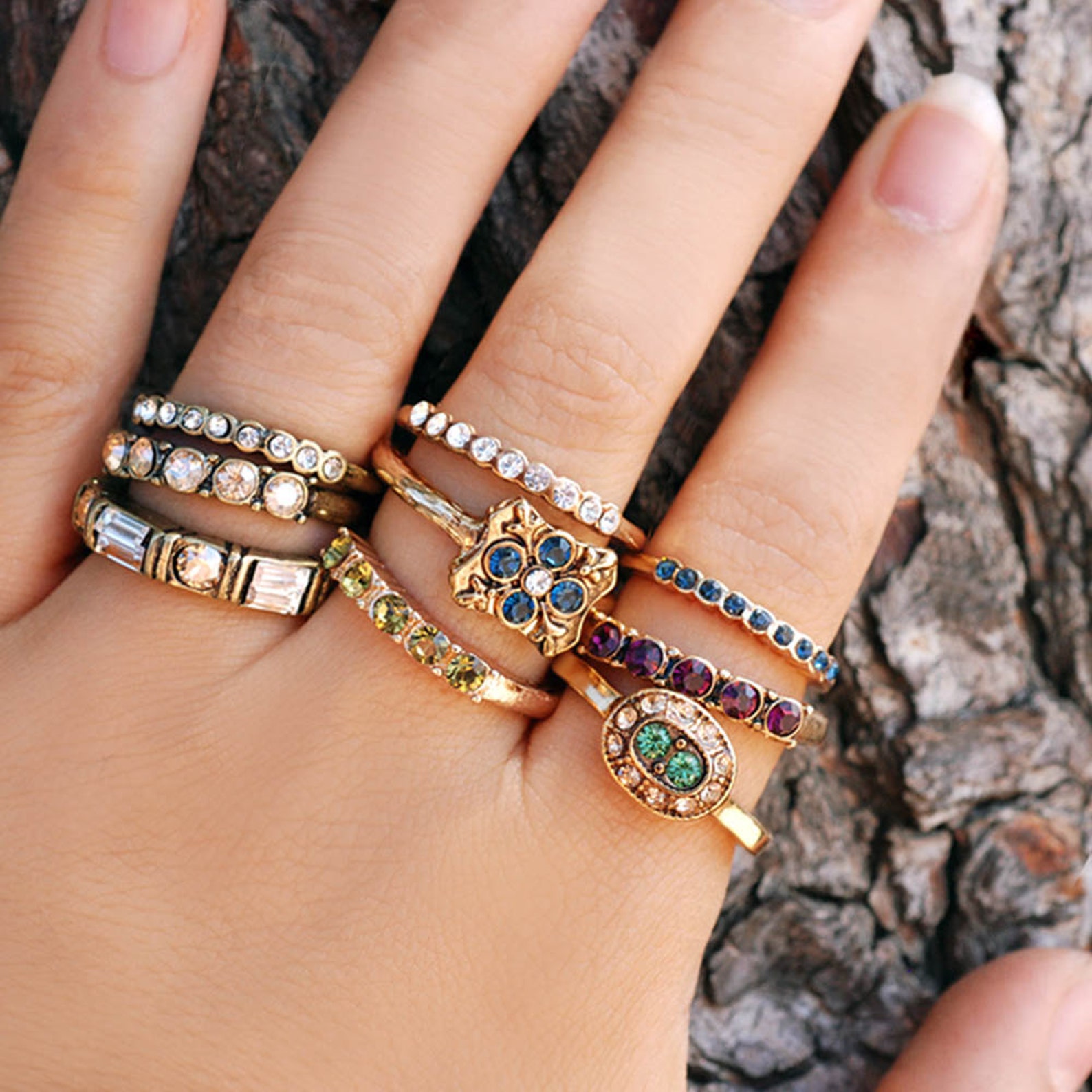 Etsy: ShelleyCooperJewelry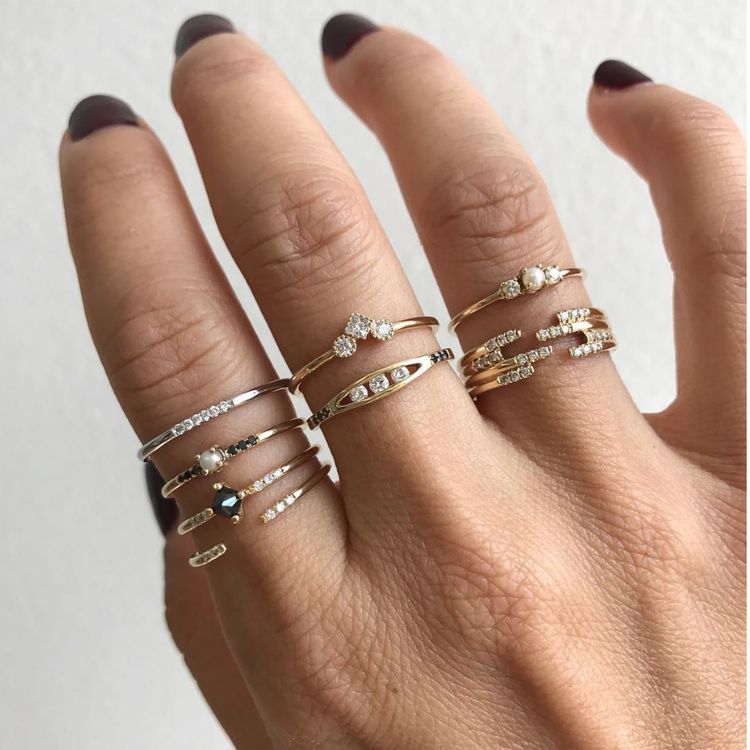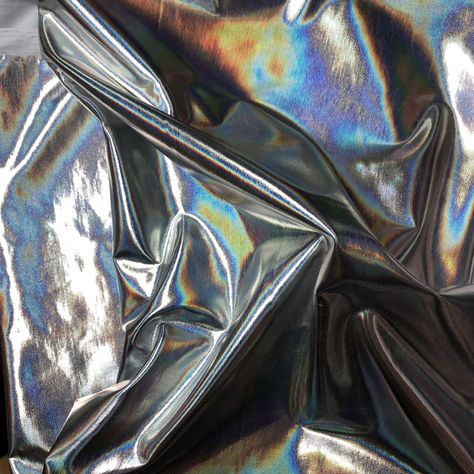 Dainty silver stack at jenniekwondesigns.com
Pastel Color Palette But Spicy
Lastly but certainly not least is color! Color plays an important role in any aesthetic but especially in one as specific as the pastel Danish style!
To get this look just right choose two-to three colors from the classic pastel family that complement each other nicely.
Danish pastel aesthetic has some notorious color combos that are pastel but spicy:
Lavender with pastel yellow
Pink and pistachio green
Yellow and green
Once you've decided on your color schema, go ahead and select stones or gems in those shades.
Sapphires for green color
Rose quartz or opal for pink color
Citrine for yellow color
Amethyst for lavender color
Moonstone or pearls for white color
Add a healthy dose for pearls and beads into the mix, and you'll get the vibe just right.
You can also play around with different textures by incorporating elements like enamel into your stack; this adds depth and dimension while still maintaining that soft pastel vibe.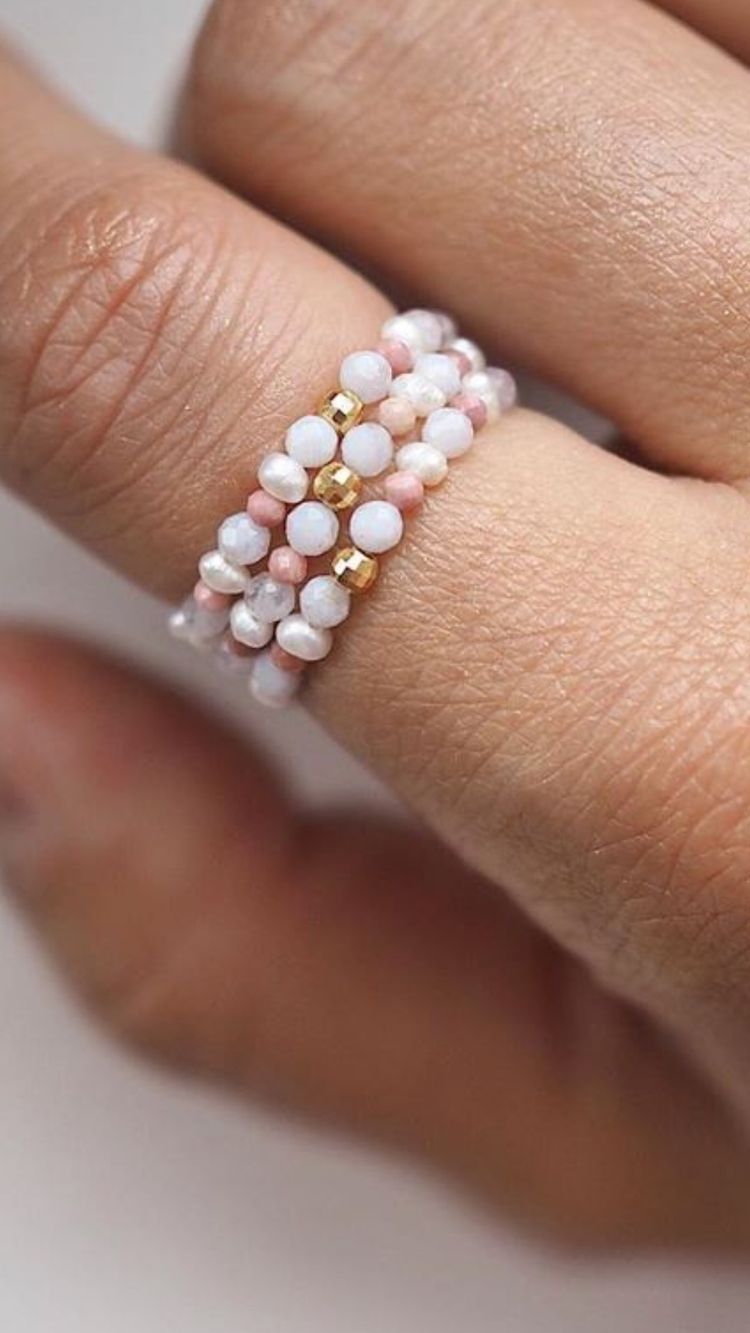 Stacking rings are a great way to add some extra pizzazz to any outfit! When done correctly they can make any ensemble really stand out from the crowd while still keeping things classic and timeless—just like the pastel Danish aesthetic! With these tips in mind, now it's time to find some stunning pieces that will take your wardrobe from drab to fab in no time at all! Happy shopping!