Modern Japanese apartment: Organic decor ideas and inspiration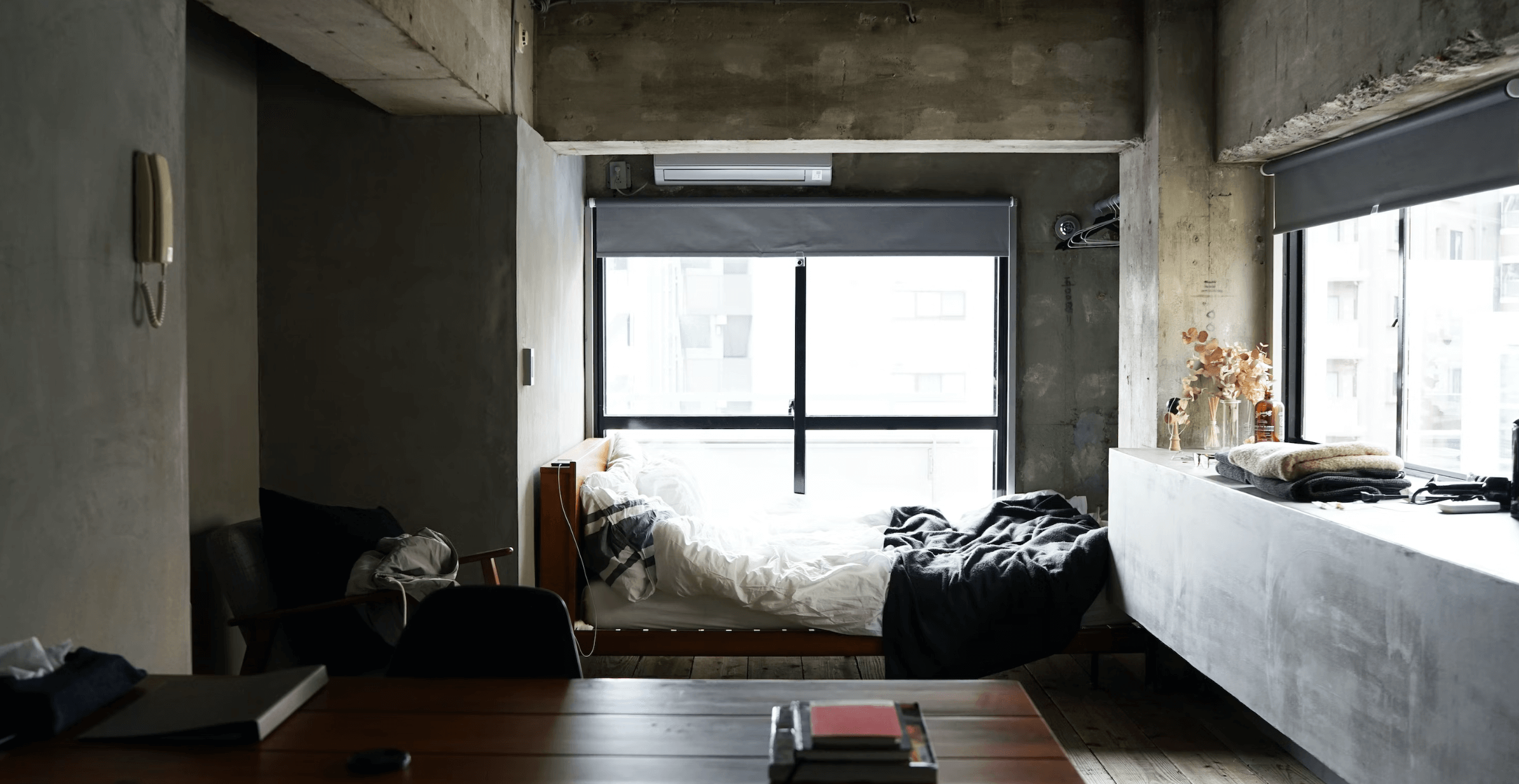 Modern Japanese apartments are designed in strictly geometric lines. Geometry is everywhere - in the window blinders, the shape of the furniture, the accessories.
Other than that, apartments are designed with Japanese aesthetic in mind will probably feature low couches and futons. Those are the items that you can use to add a bit of Japanese mood to your interiors without making them strict and geometric in the fully Japanese way.
This article is meant as an inspiration for people who love Japanese aesthetic sensitivity and want to experience some of it in their own home, even if without going all-in.
Turns out there's a lot you can take from Japanese aesthetic ways to create that peaceful atmosphere in your home.
Soft, reflected light creates a lot of atmosphere
A modern Japanese apartment should be filled with light, but without using direct lights.
Japanese interior design relies a lot on natural light wherever possible, but in our urban lifestyle where we are out of the house most of the time, natural light doesn't really make a lot of sense.
In that case, a modern Japanese apartment will use artificial lights set up so that they will shine into a wall.
This way, you will get to see the softer dispersed light, not the sharp light source. This creates a cozy atmosphere and provides an air of softness.
Futons and low-set furniture are key
In terms of furniture, a Japanese style apartment would usually feature low sofas or futons on the floor instead of Western-style furniture.
This is because the Japanese way of living traditionally revolves around spending time sitting on the floor instead of on chairs.
If you want to include some Japanese-style furniture in your otherwise Western apartment, look for furniture that is low to the ground and has clean lines.
Empty space is an aesthetic element
Another important aspect of Japanese interior design is the use of negative space.
This means that there should be a lot of empty space in your Japanese apartment, and the furniture should not be cluttered. In a sense, the idea is similar to open floor plans, except on a more compact space.
This allows for a sense of calm and tranquility, which is what the Japanese aesthetic is all about. This is why the Japanese apartment design usually comes associated with minimalism - it's the same idea of keeping the interior airy and avoiding overdecorating.
How to find the best accessories for a modern Japanese apartment
As for accessories, a Japanese style apartment would usually feature items that are minimalistic and have a natural look.
This could include items such as rocks or plants. These items should be placed in strategic locations so that they can be seen and appreciated, but not in a way that makes the space feel cluttered.
To recap, there are a few key pieces of furniture and accessories that are essential for a modern Japanese apartment. Here are some tips on how to find the best ones for your home:
Futon: A Japanese futon is a great way to add some Japanese style to your home. They are available in a variety of materials and colors, so you can find one that matches your decor.
Low couch: A low Japanese couch is another great way to add some Japanese style to your home. They are typically made from wood or bamboo, and come in a variety of shapes and sizes.
Low Tables: A simple Japanese table is perfect for adding a touch of Japanese style to your home. They come in a variety of materials and shapes, so you can find one that matches your decor.
Bamboo blinds: Bamboo blinds are an essential piece of Japanese decor. They add a touch of Japanese style while also providing privacy and blocking out light.
In short, if you're looking to create a Japanese-inspired interior in your own home, remember to keep it clean, modern and minimalistic.
And most importantly, don't forget to enjoy your negative space!