6 Tweaks To Give Your Outdoor Space a Cozy Vibe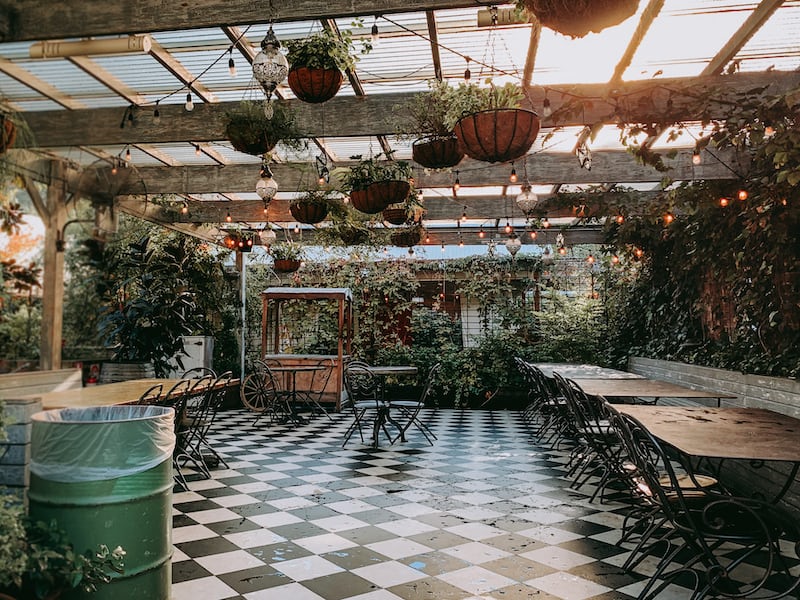 Your outdoor space is like your own personal oasis. It's a place to relax, enjoy fresh air, and take in the nature around you. But what if you could take it one step further, creating an even more calming environment with scenery that reflects your personality?
With just a few additions to your outdoor space, you can transform it into a space you truly love and enjoy.
1. Upgrade Your Outdoor Lighting System
We all know that light can completely shift the vibe of a room. But the same holds even more strongly for your outdoor spaces!
Elevate your outdoor space with elegant, modern lighting fixtures that will accentuate the overall look of your area. As seen in Japanese interior designs, placing the lights strategically near the edges will add an enchanting glow of a peaceful atmosphere. That way the light will disperse softly in the evening hours and will make any space look cozier.
One treat that is a popular style in indie room decor is adding dimmable string lights for a romantic touch or lanterns to give it a rustic feel. For even better lighting, you can opt for solar-powered lights that automatically switch on when the sun goes down. Not only do they help reduce your energy consumption, but they also add a warm, inviting feel to your outdoor space.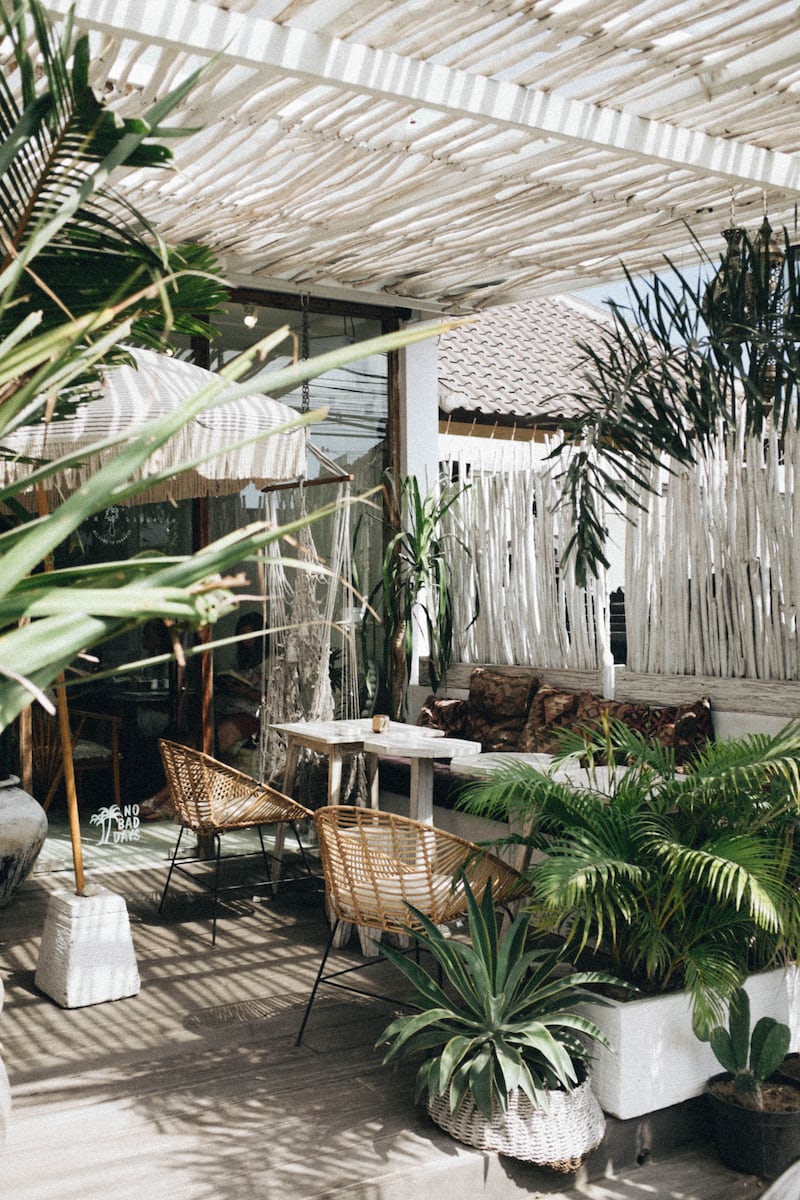 Get an Outdoor Bar
Did you know that mixology, the art of making cocktails, is one of the most popular lifestyle courses for young urban people to take these days?
What you will know is how de-stressing it can be to have a drink outside. If this is something you do often, it might be worth it to set up an outdoor bar or bar cart in the corner of your patio.
Some prefer to sit in their garden quite casually and not have the space designed for any purpose. But it does look fancy to any visitor to have a proper outdoor bar stocked with all the essentials. Not only does this create a neat space to hang out, but it will also add to the overall ambiance of your outdoor space.
The first thing to consider with the outdoor bar design is for it to fits your space's overall aesthetic. Choose any material that is fit for outdoor use, from metal to wood to wicker, as long as the aesthetic fits.
And then of course the best outdoor bar for your home needs to also factor in functionality and convenience. Look up other's experiences online to get the idea on how to be creative with your outdoor bar setup without compromising on convenience.
After all, if the outdoor bar isn't easy to use, you wouldn't enjoy using it.
Bring Even More Nature In
Doesn't matter if your outdoor setup is in the middle of a garden. Bringing in more plants will add to the vibe, especially if the plants are set up an an aesthetic way.
Adding flowers is an easy way to create a serene atmosphere and to make the area smell wonderful. Choose plants native to your area, as they will thrive better in the environment. Hang planters or window boxes on your walls, line up potted plants along pathways and steps or set out a few containers of flowers around the patio.
There is one downside to flowers and that is the seasonality. Flowers are never in bloom for long and it is not exactly gardening 101 to set up your flower garden in such a way that there will always be some blooms at any time of spring and summer.
The simpler alternative is using green plants in interesting stone setups or in ecclectic and mismatched pots. A rock garden is the mid-century classic but do go for the mismatched pots if you enjoy a boho and modern vibe.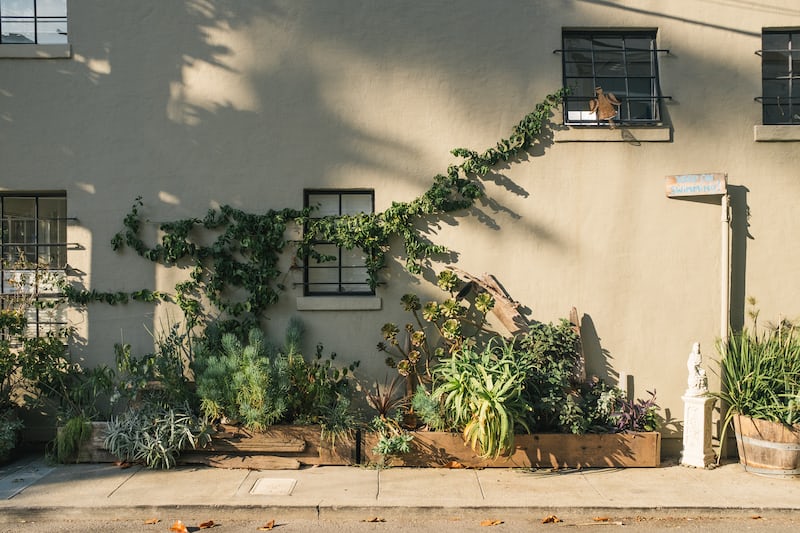 Comfortable Seating
What better way to take in your calming outdoor atmosphere than to sit down and relax?
If you have a garden, place comfortable seating in strategic locations throughout the whole garden, allowing you to get the best views while still feeling at ease.
The furniture should not clash too much with the overall aesthetic of your home, but simple wooden garden furniture can be quite versatile with the help of throw pillows and blankets.
Those pillows and blankets do have a function by the way, for those cool evenings.
An outdoor rug or two ground your seating area and provide a cozy feel.
Have an Outdoor Rug
These rugs are a great way to tie your outdoor furniture and make the space look more inviting.
They can come in all shapes and sizes, from small area rugs to large carpets. Choose a rug with a pattern or texture that complements the surrounding elements of your outdoor space.
An outdoor rug is also great for creating a designated seating area and adding some cozy vibes. If you're feeling fancy, consider an outdoor rug with built-in LED lighting for a truly mesmerizing effect.
The quality of the rug will also play an important role as it will be places outside where it is exposed to the elements. Make sure you choose one that is durable and can handle the elements so that it will last a long time.
Get a Pergola
A well-built pergola can provide the perfect spot for outdoor entertaining. It can give your garden a focal point and act as an ideal place for basking in the sun or dining al fresco.
Choose a design that fits your space's overall style, and add some plants to create a lush, natural backdrop.
You can also add a few string lights to the structure, giving it an enchanting glow. Plus, you can hang hammocks or wicker chairs from the beams for some added relaxation. Remember to get an outdoor rug to ground the area and give it a finished look.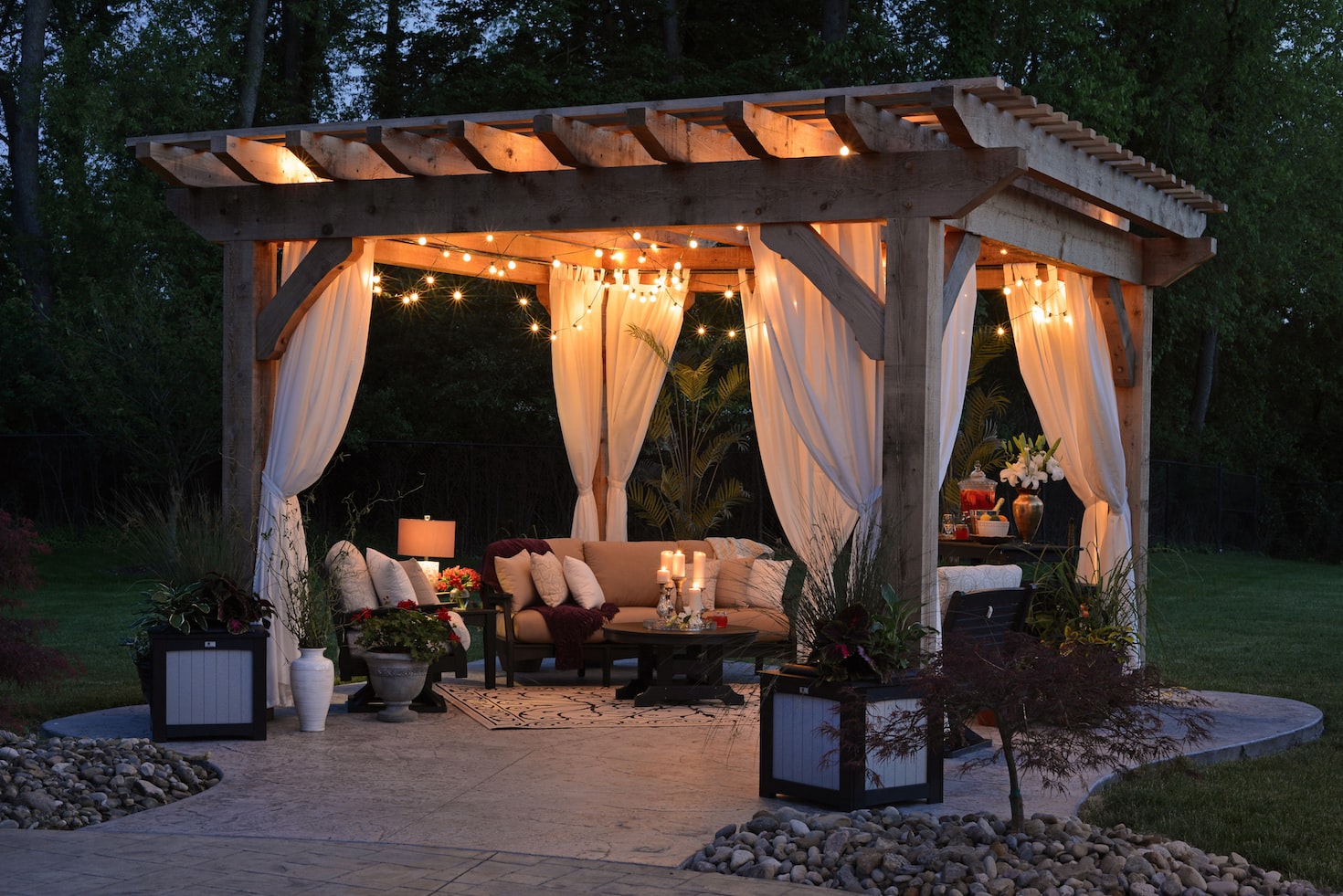 With these additions, you'll be able to create a soothing aesthetic vibe in your outdoor space that will make you feel right at home. Add personal touches like wall art, wind chimes, or figurines, and suddenly create an oasis that reflects your personality and style.