6 Things You Need In Your Wardrobe in 2023
Hero from left to right: Camijewellry (Etsy), MarcellaNYC, MaisonLy (Etsy)
A good set of elevated basics is something that everyone needs. It can range from pieces you wear for special occasions, to basic staples such as a simple white t-shirt and jeans combo. The great thing about fashion is it's so versatile, whatever look or style you associate yourself with; there are always key elements in the wonders of modern fashion that will help you create a unique and stylish sense of style all year round.
With this in mind, here are 6 essential items that we think should be at the forefront of your wardrobe essentials.
A classic white button-down shirt - perfect for layering and dressing up or down
Nothing beats a classic white button-down shirt when it comes to versatility. This wardrobe staple is perfect for layering during the cooler months or pairing it with your favorite summer shorts for a casual look. But don't let the simplicity fool you - this shirt can also be dressed up for a more daring occasion. Paired with a sleek blazer and dress pants, you can take that button-down to surprisingly aesthetic looks.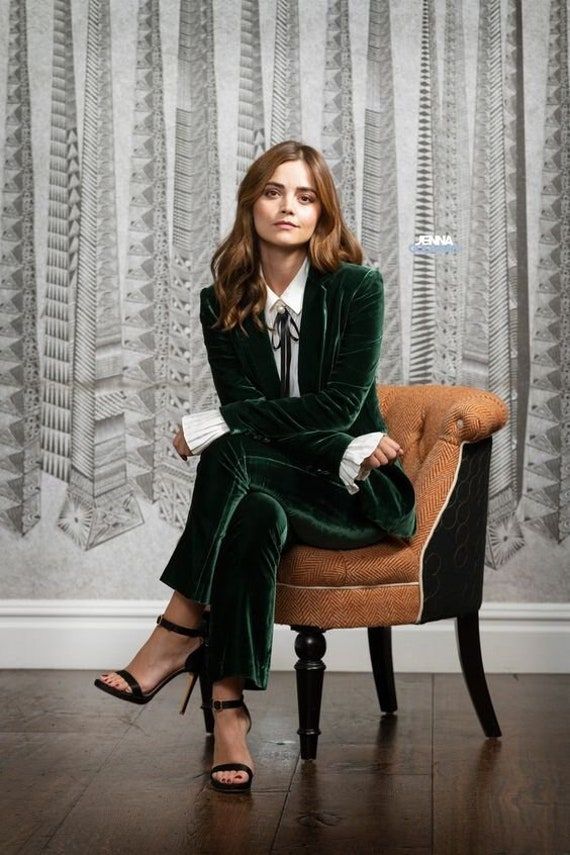 Velvet pantsuit by AddictedBespoken on Etsy
The best part? The timeless design means you'll never have to worry about it going out of style. A classic white button-down shirt truly is a must-have in any fashion-conscious person's closet. In addition, Miseczki's unlined collection of outerwear is for all seasons, making it a great addition to any wardrobe. A pair of black trousers - great for work and the weekend alike.
Because classic long trousers are another wardrobes essential. They're perfect for both work and the weekend; dressed up with a blouse or dressy top, you'll look professional in the office, while styled down with a casual tee and slip-ons, they make an easy off-duty outfit.
A timeless pair of jeans
Jeans are an essential item in any wardrobe and what is timeless depends on your personal style, but finding a pair that fits well and can be dressed up or down can be a challenge. That's why a pair of jeans that is perfect for you is the ultimate find.
With the right fit, these jeans can take you from a casual brunch with friends to a night out on the town in the 90s aesthetic combo - denim with a going-out top. Plus, they come in a variety of styles and colors, making it easy to find the perfect pair for any occasion. Whether you prefer a classic straight-leg or a trendy high-waisted look, a timeless pair of jeans will always be in style.
So why settle for anything less? Invest in a pair today and enjoy the versatility and comfort they bring to your wardrobe.
RAYE Fold dad baggy jeans
An LBD (Little Black Dress) for any occasion
Every woman needs that one go-to outfit that can work for any occasion. The Little Black Dress, or LBD, is a timeless classic that never goes out of style. Whether you're going to a cocktail party, a wedding, or a business dinner, an LBD can be dressed up or down depending on the occasion. From a simple sheath style to a more elaborate design with lace or sequins, there is an LBD out there for every taste and body type.
With the right accessories, such as statement jewelry, heels, or a clutch, your LBD can take you from day to night seamlessly. So, invest in a well-fitted LBD that makes you feel confident and elegant, and you will never be left wondering what to wear again.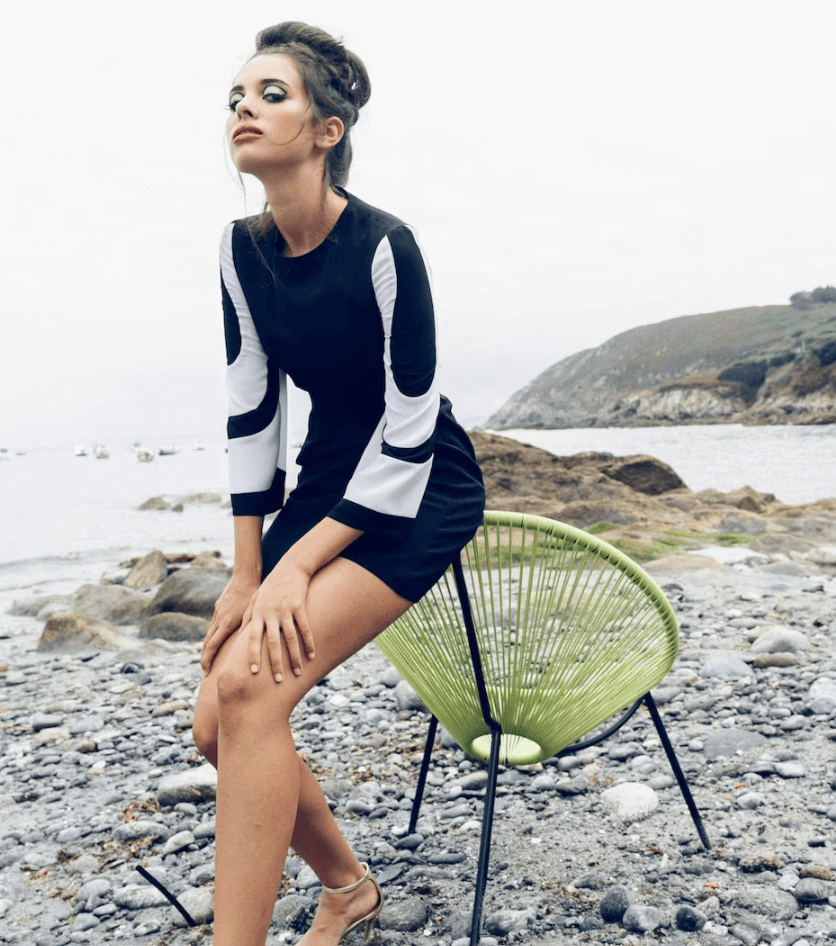 _60s retro-inspired mini dress via SwingingChicksshop on Etsy
A statement piece, like a wrap dress or leather jacket
Everyone needs a statement piece in their wardrobe that represents their unique personality. Whether it's a vibrant wrap dress or a tough leather jacket, adding a pop of style to your outfit can instantly boost your confidence and create a lasting impression. Embrace your individuality by investing in a statement piece that speaks to you, and don't be afraid to flaunt it. With just one bold piece, you can elevate any basic outfit and turn heads wherever you go.
So go ahead, step outside your comfort zone, and express yourself through your fashion choices.
Etsy: SuperiorLeatherStore
Comfy flats to stay stylish on the go
When it comes to fashion, staying comfortable while on the go can be a challenge. That's why comfy flats or sandals are a must-have in any fashion-forward wardrobe! Not only do they keep your feet feeling happy, but they also add a touch of style to any outfit. Whether you're commuting to work or running errands on the weekend, these versatile shoes will keep you looking fabulous while on the move.
With so many options to choose from, you're sure to find the perfect pair to match your personal style. So why sacrifice comfort for fashion when you can have both? Invest in some comfy flats or sandals today and step out in style!
Oxfords via AzulejaCO on Etsy
Statement Accessories
If you're looking to spice up your wardrobe without breaking the bank, statement accessories are the way to go.
Scarves, hats, jewelry, and bags can effortlessly take an outfit from casual to chic in seconds. The best part? They can be mixed and matched with different pieces for a variety of looks. A colorful scarf can add a pop of color to a monochromatic outfit, while a chunky link chain necklace can dress up even the simplest of t-shirts. So next time you're feeling bored with your closet, don't underestimate the power of accessories to transform your look.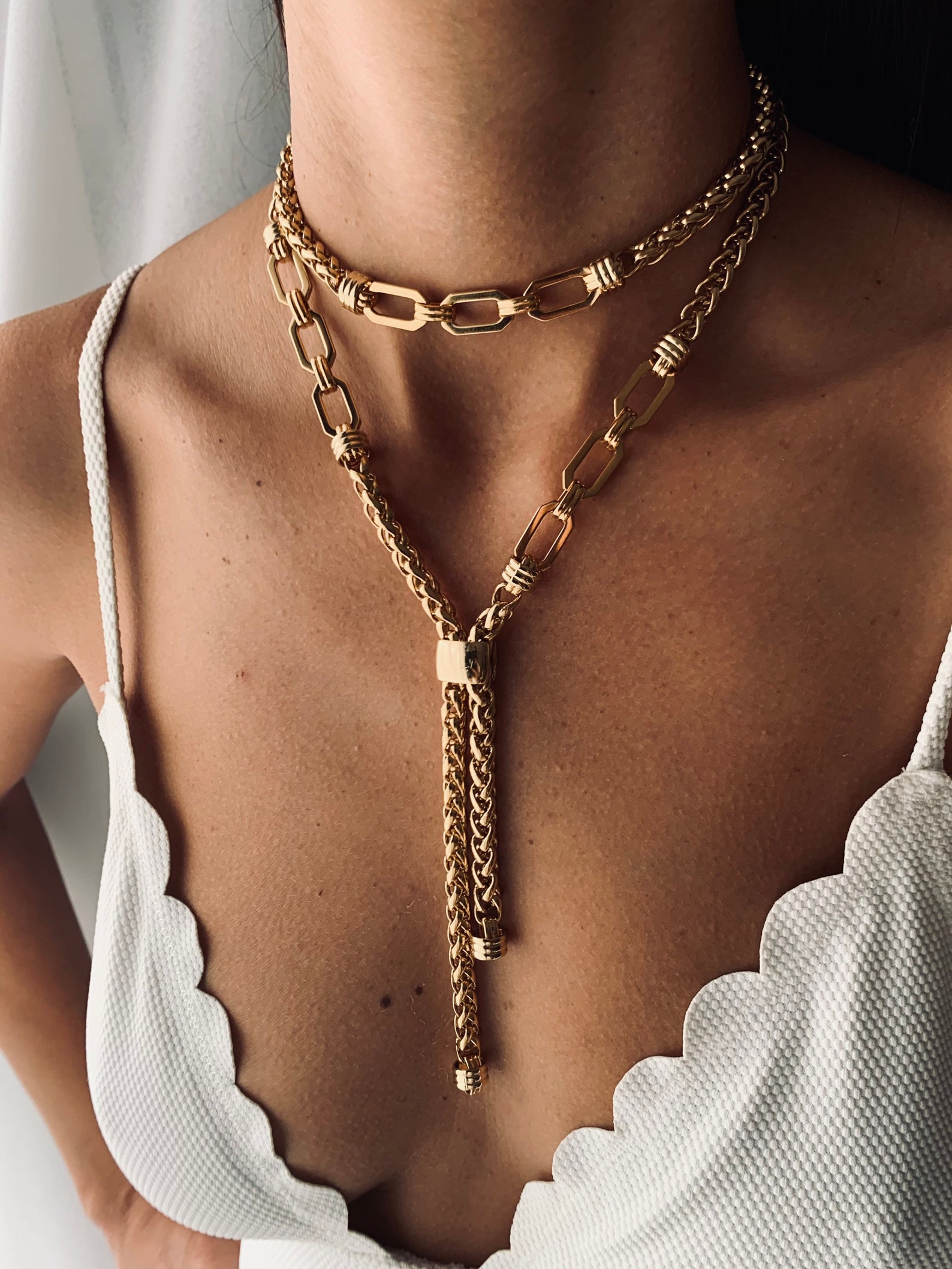 Chunky lariat necklace from Camijewellry on Etsy
Having these 6 staple items in your wardrobe can give you the flexibility to efficiently create any number of stylish looks over time. They form a foundation for all your other fashion choices and make a great starting point for everyday dressing. When choosing each item, make sure to select pieces that are of high quality, well-made, timeless in style, and versatile in use so they will last you for years to come.
By building a wardrobe with the basics, you'll be able to mix and match pieces to create vibrant ensembles tailored to suit your unique taste. With this kind of solid home base at hand, it won't be long before you establish yourself as a fashionista!