Gilded Elegance: Mastering the Art of Mixing Gold and Silver Accessories for Your Silver Dress
A silver dress is a statement piece that can make you stand out from the crowd. But accessorizing it can be tricky, especially if you're not sure if you should combine gold and silver or stick to one metal tone. In this post, we'll share some tips and tricks on how to accessorize your silver dress and make it the perfect outfit for… well, any occasion, but heavily leaning to those occasions for which you want to overdress a little.
But rest assured that combining gold and silver can be an elegant fusion! Explore the timeless beauty of combining gold and silver accessories with your silver dress. Discover how this classic pairing can elevate your style, adding depth and sophistication to your ensemble.
1. Choose Accessories in Vibrant Colors
Unless you're attending a conservative event or want to tone down your silver dress, you can choose accessories in deep, vibrant colors.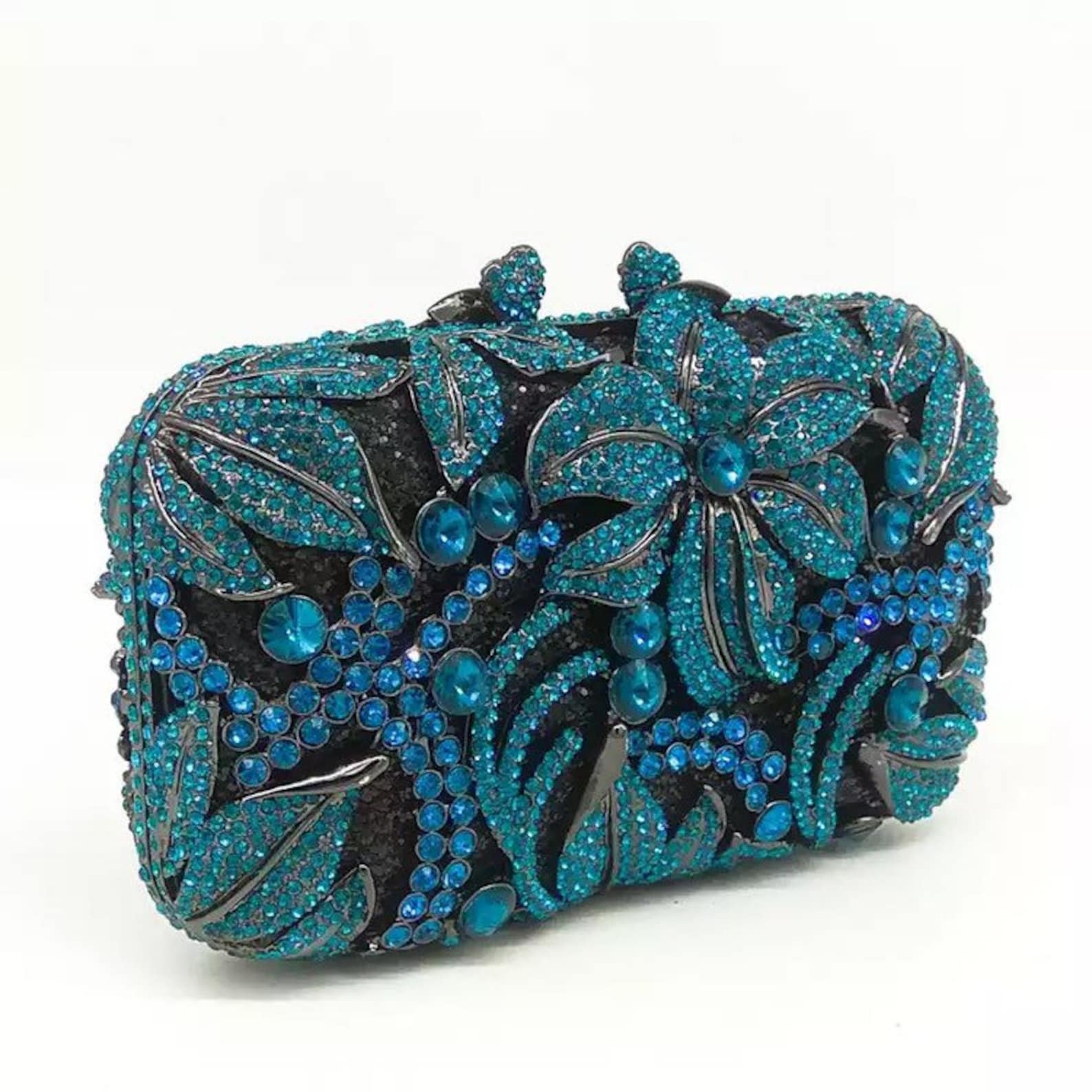 IG @vedi_by_iz / Zara
Etsy: Leejune
For instance, you can pair a silver dress with a bright aqua blue accessories for a high contrast look. Or if you want something softer, pairing with pinks looks almost always good.
Pinks, blues and yellows will add some color to your outfit, clashing just in the right way with your silver dress.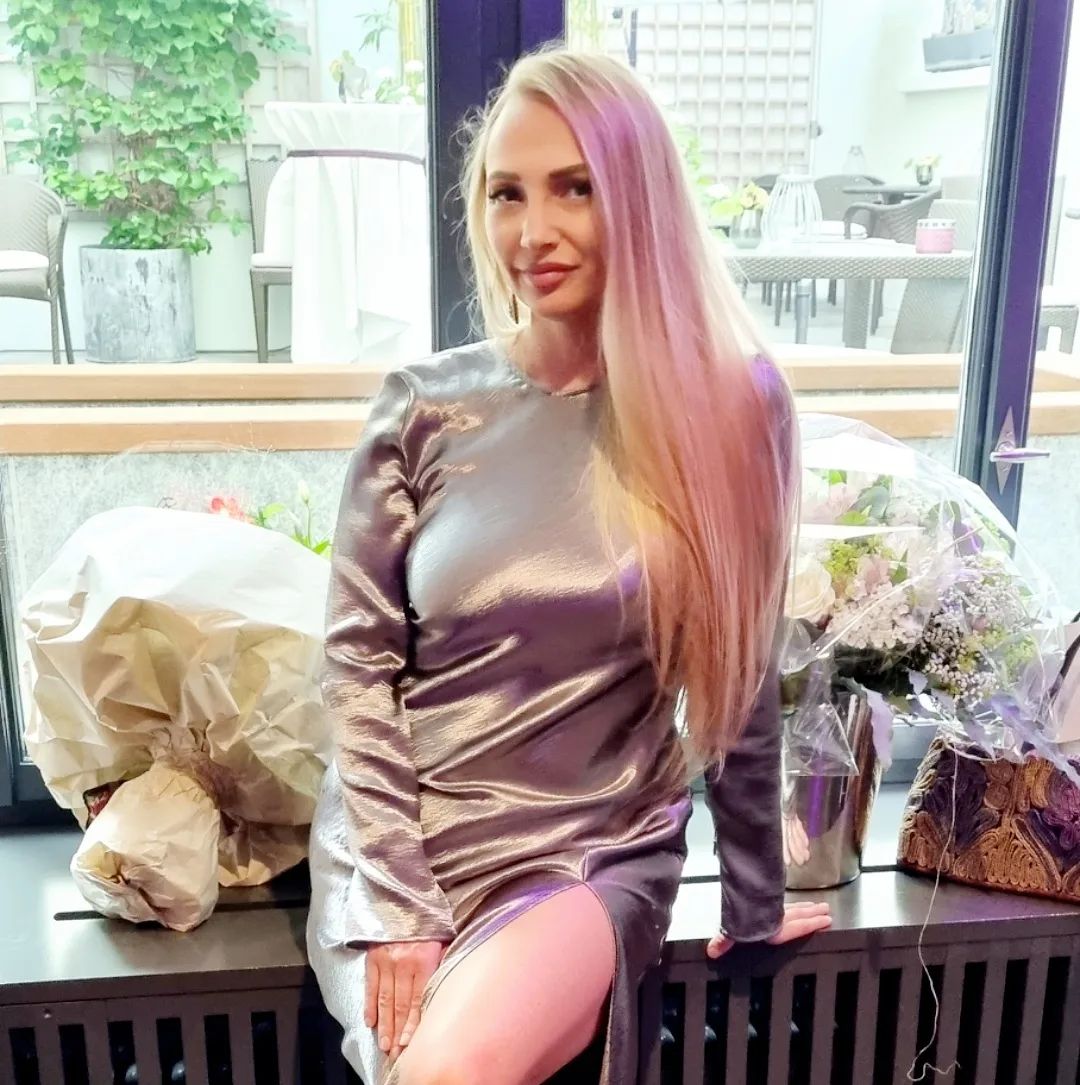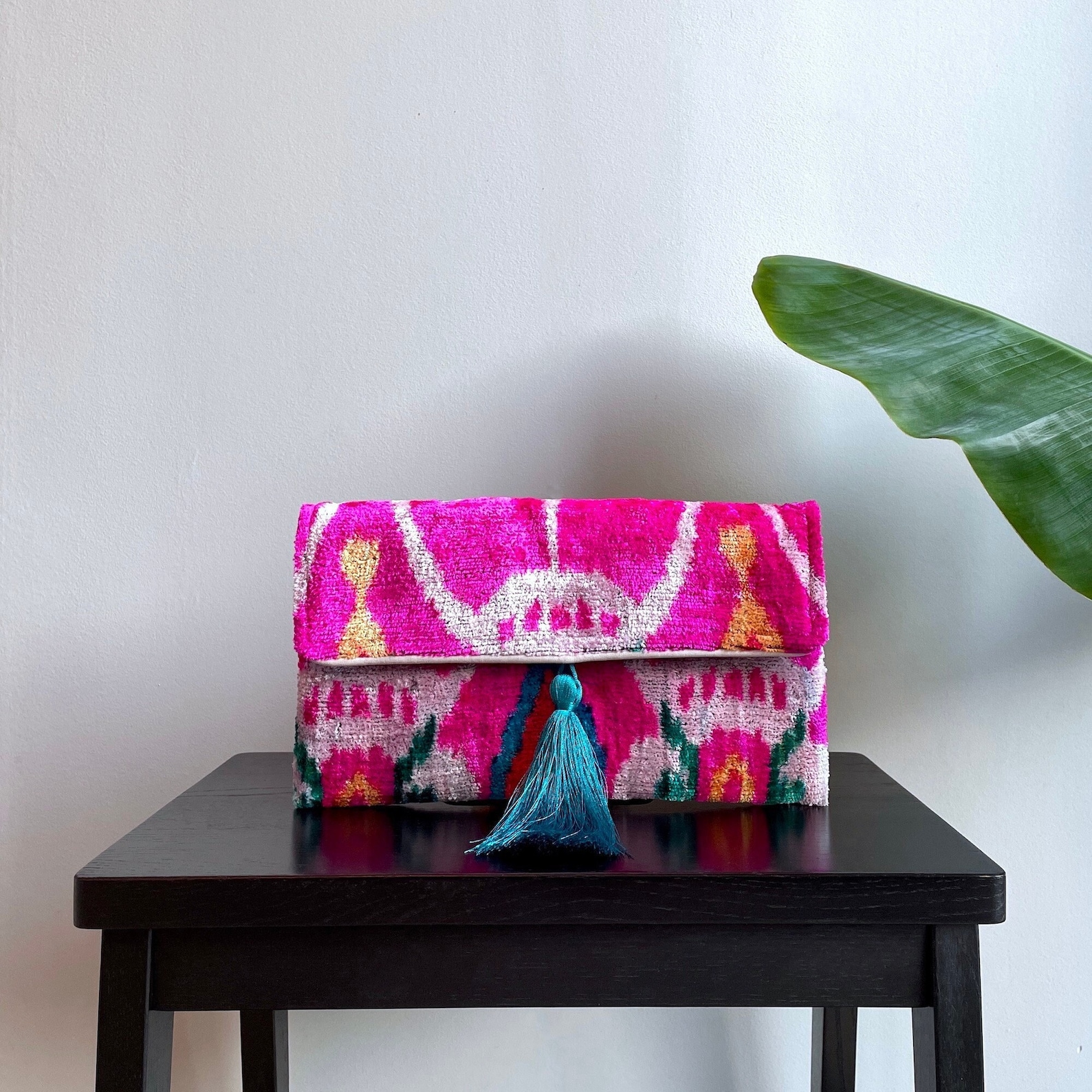 IG @sun10101010
Amalfi bag from Etsy: MilaMiroStudio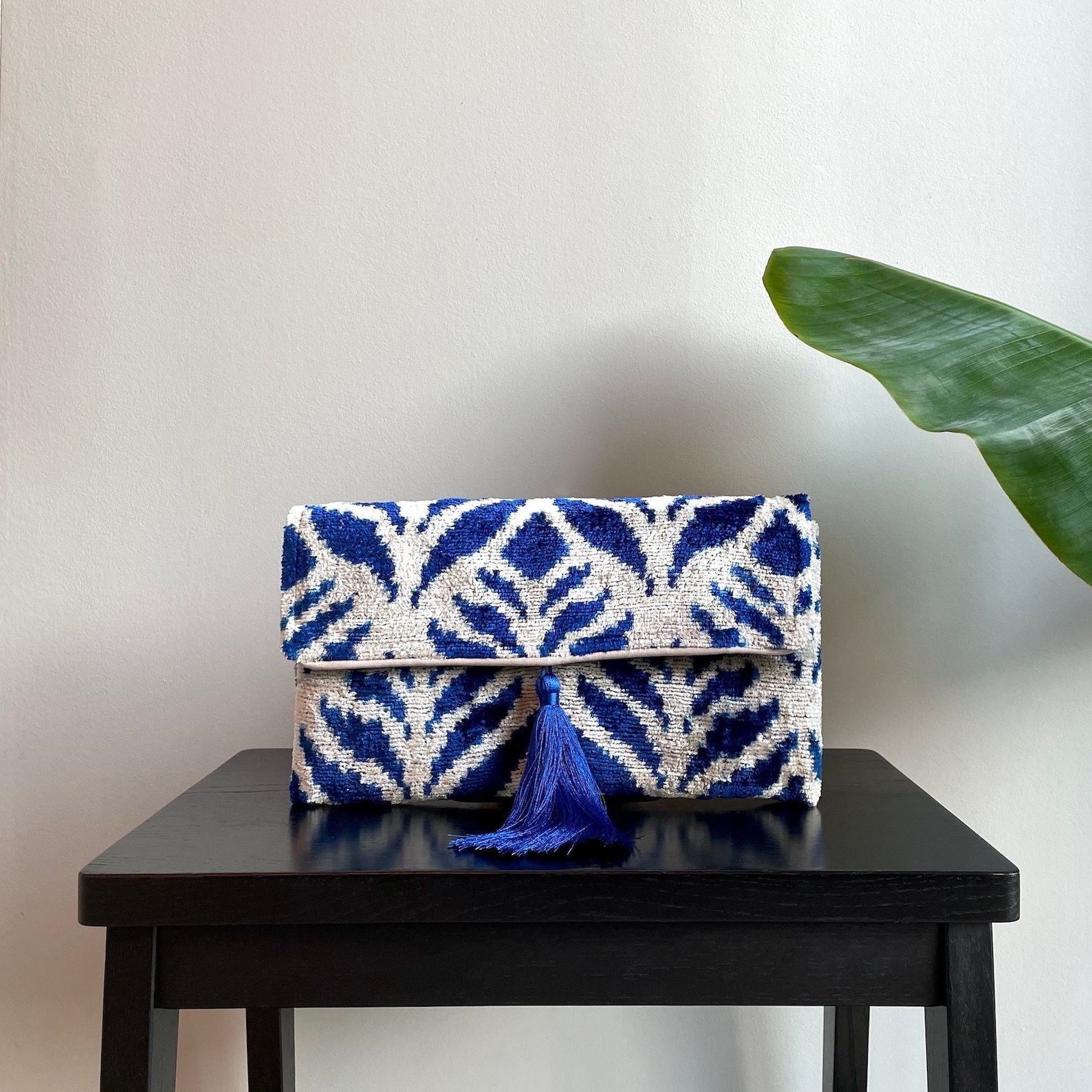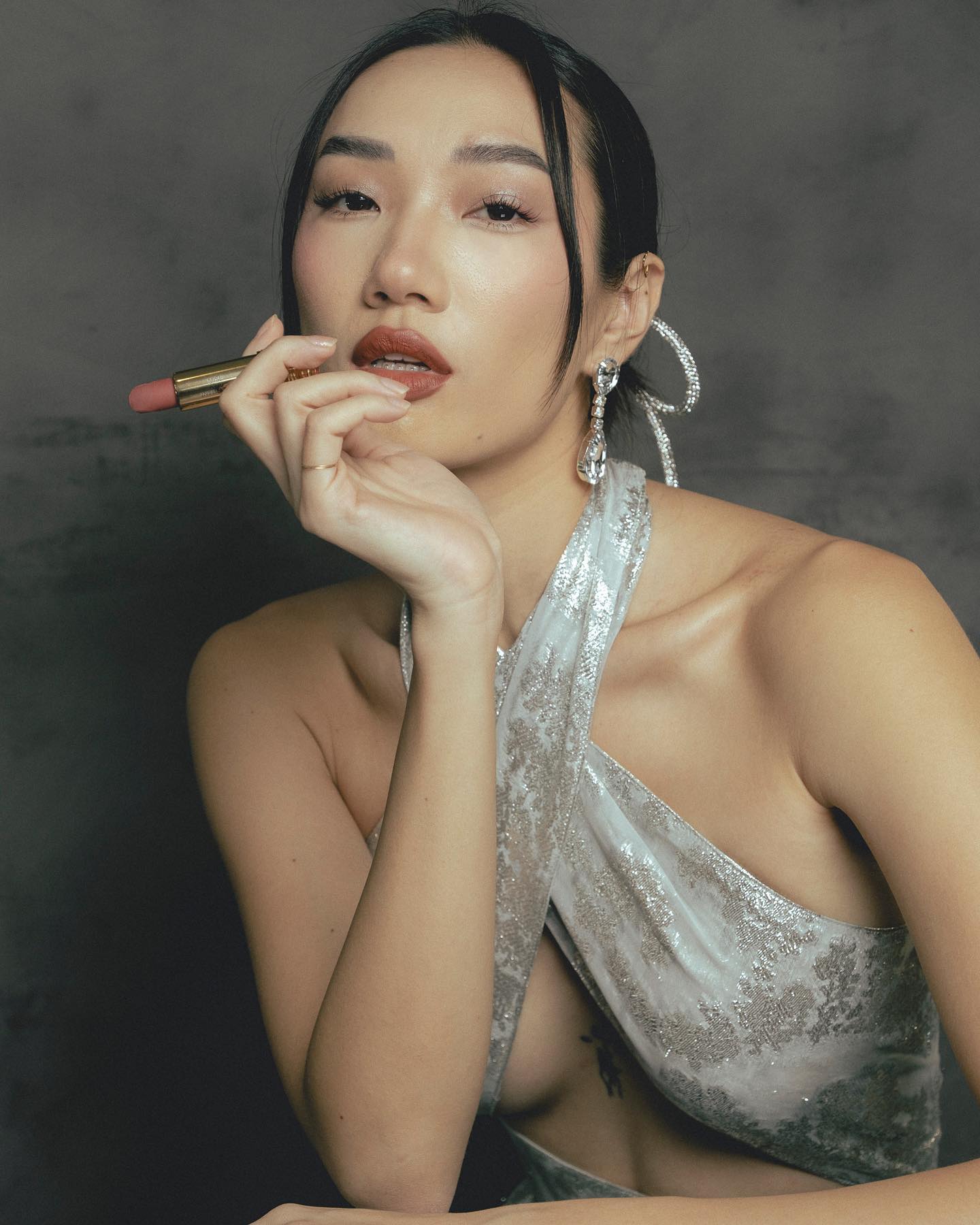 Ikat bag from Etsy: MilaMiroStudio
IG @jesych for a Vogue editorial
2. Pair Silver Sequins with More Sequins
If you want to wear your silver sequin dress for a night out, pairing it with another color of sequins will spice things up. You can also wear a silver sequin dress with a blazer from different color of sequins to create a super fun, playful look. Another idea, you can pair a silver sequin dress with a green sequin clutch. Make sure to wear minimal jewelry and keep the focus on your dress.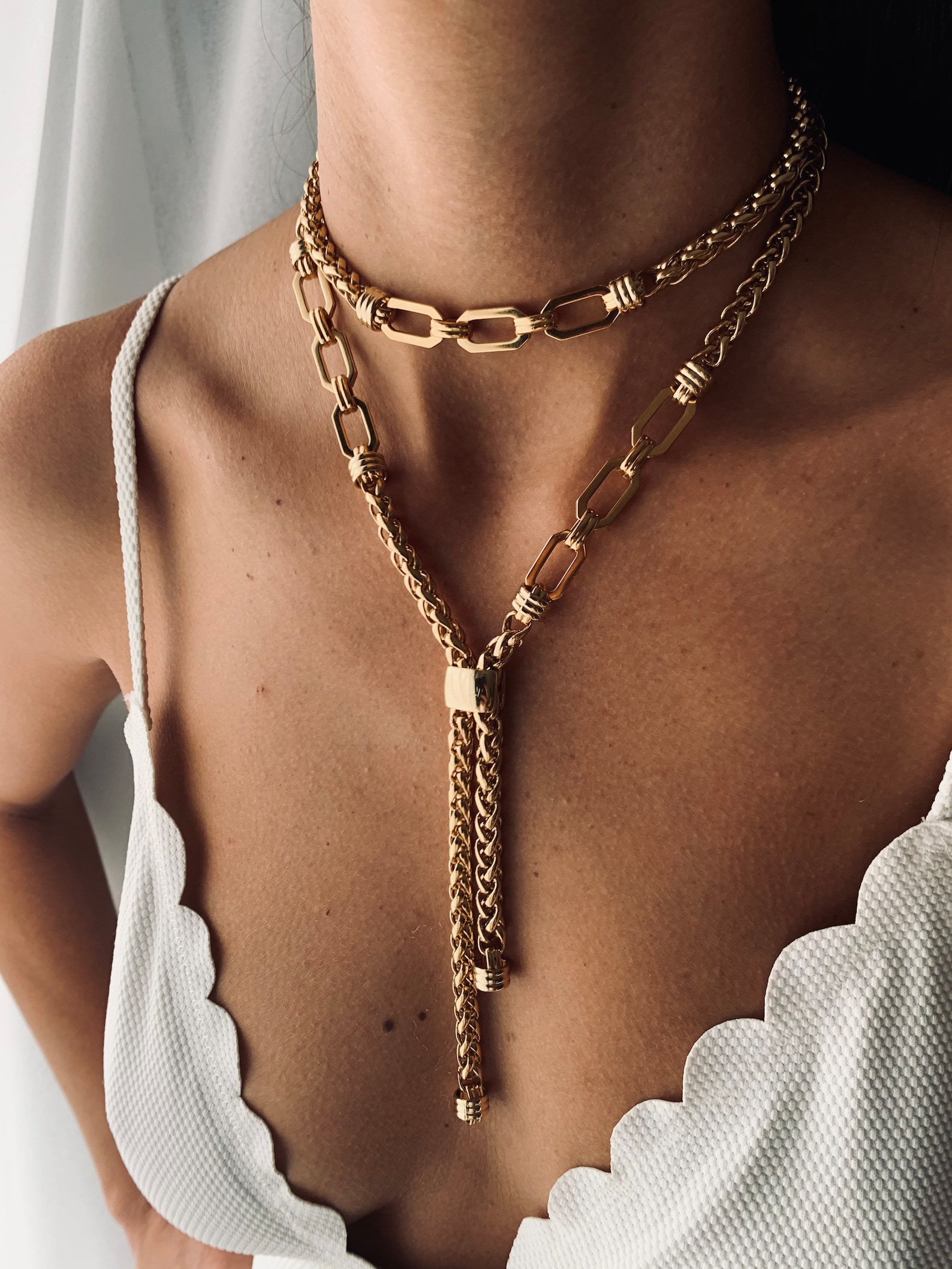 IG @dianadorville
Golden lariat necklace from Etsy: Camijewellry
3. Combine Silver and Gold for a Bold Look
Many people believe that combining silver and gold is a fashion faux pas, but it can actually look beautiful if you do it right. The trick is to use the two metals in a complimentary way. For instance, you can wear a silver dress with gold shoes, a gold clutch, and gold statement jewelry. This will create a bold, high-impact look that will make you stand out from the crowd.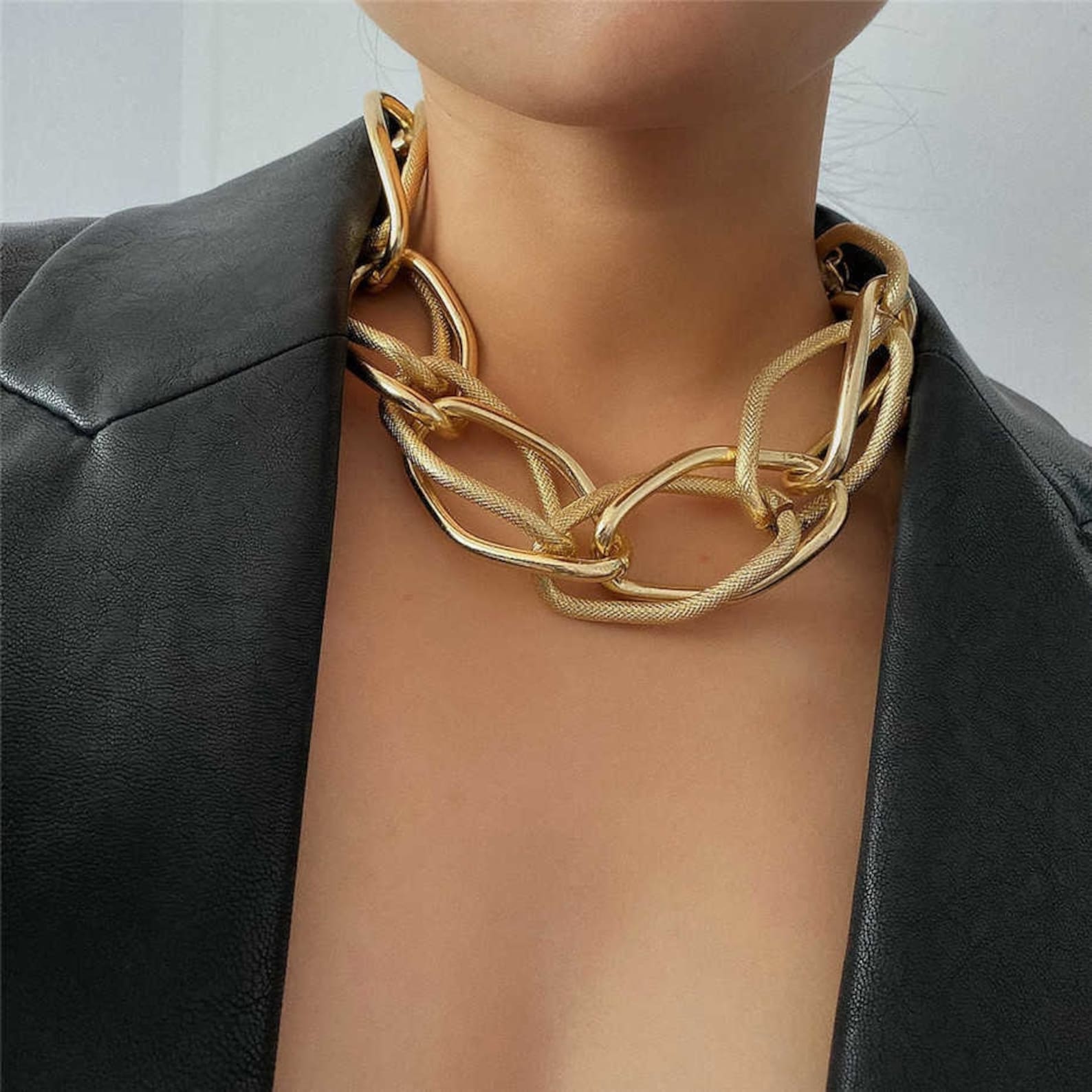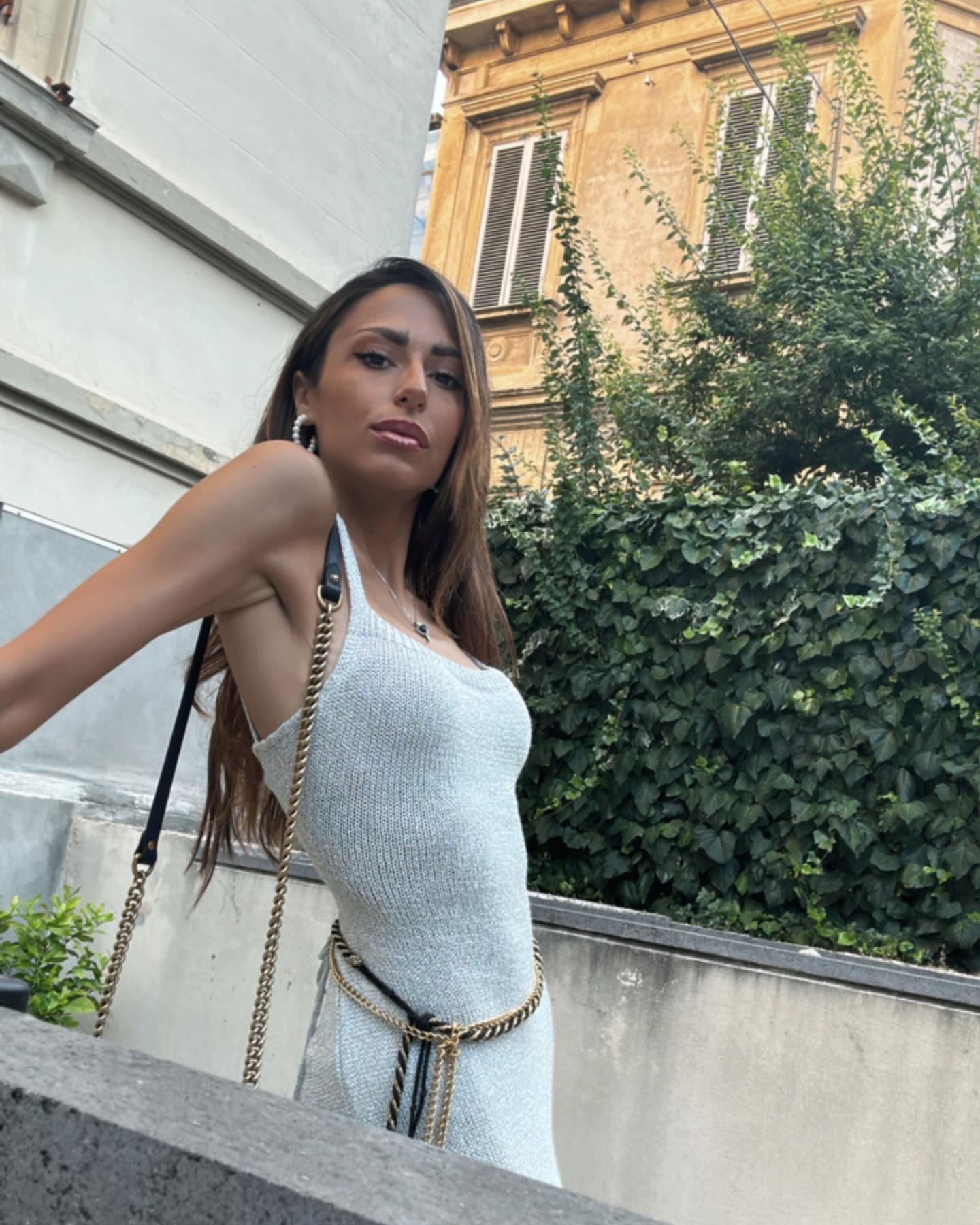 Chunky gold chain from Etsy: lustrousmade
IG @elenarosebrunoise
4. Avoid Wearing Black, White, or (usually) Nude
While silver is a neutral color, it's best to avoid wearing black, white, or nude with it. The combination will look strange, unbalanced and in a strange way a bit like mourning. It's safer to opt for brighter, more colorful accessories that will elevate your outfit.
Nude accessories usually clashes with a silver dress as well, unless that specific color of the dress has some beige sheen to it. The Free People dress below goes well with nude and beige.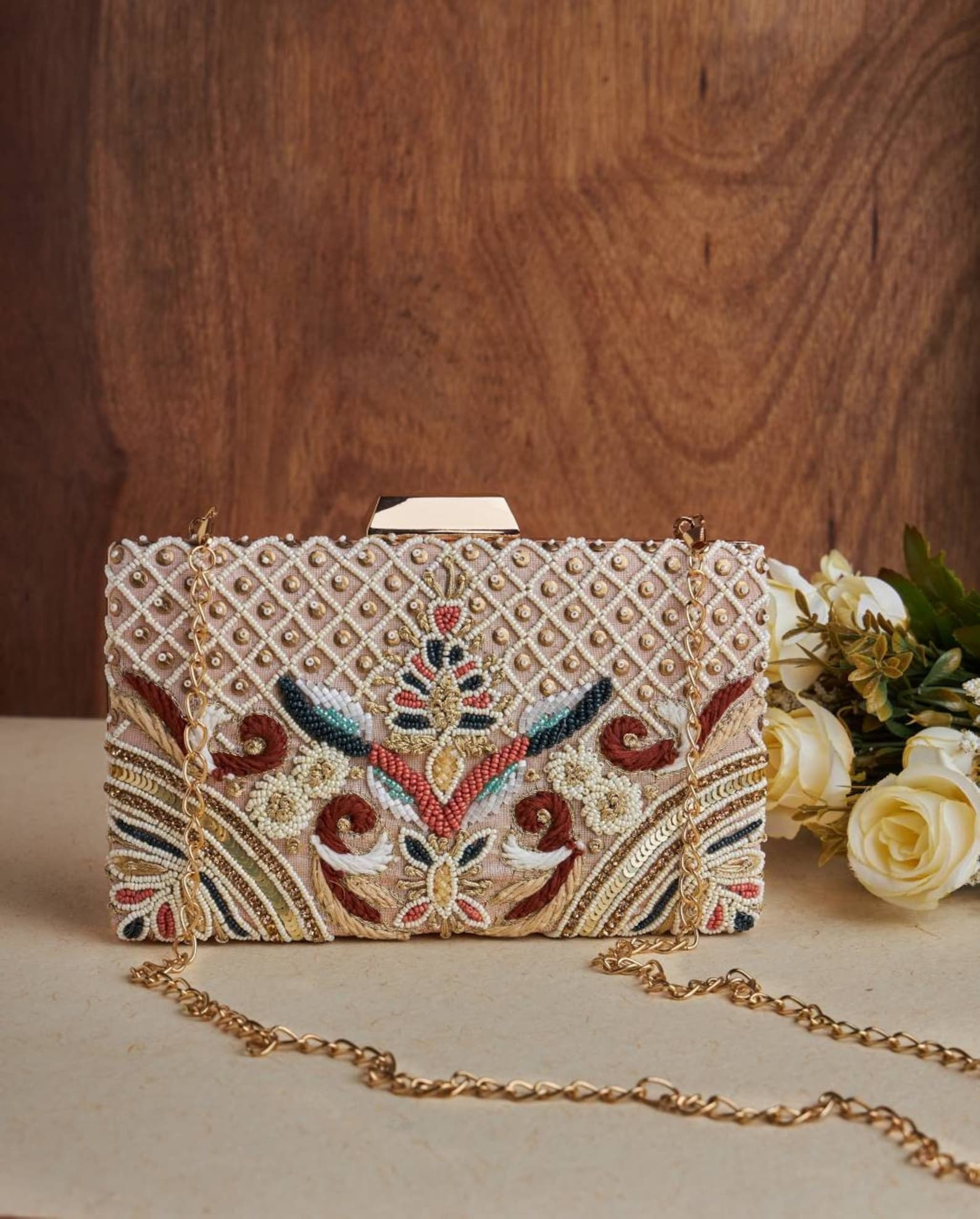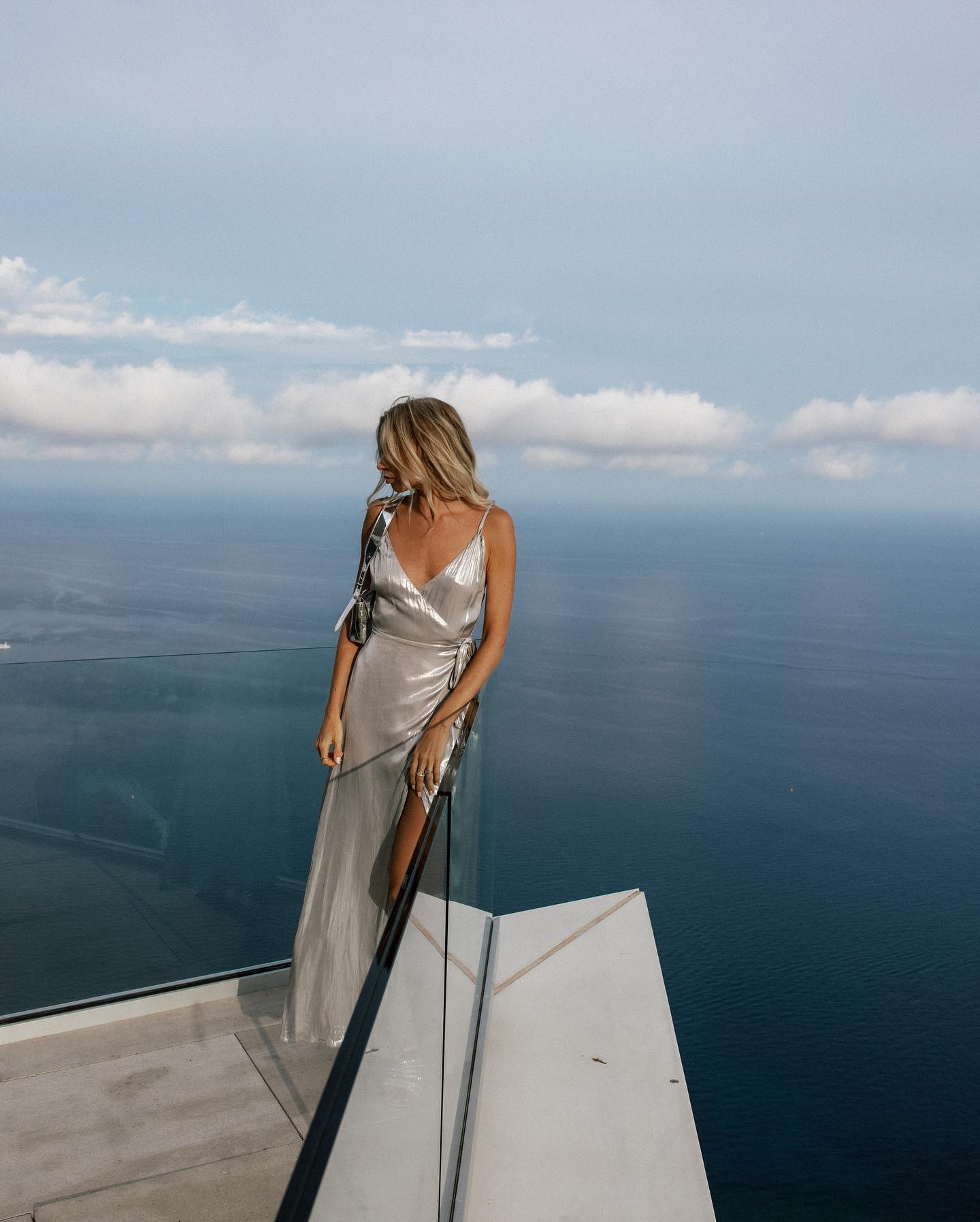 Indian craft purse from Etsy: JasCreationsandCo
IG @sydneyandavis wearing a beige/silver Free People dress
5. Focus on Statement Jewelry
Lastly, statement jewelry can make your silver dress pop. Whether you choose to wear a bold necklace, oversized earrings, or a stack of bangles, make sure to keep your jewelry minimal and the focus on the dress. This will create a cohesive look and make you the talk of the event.
Accessorizing your silver dress can be daunting, but it doesn't have to be. With these tips and tricks, you can create a bold, beautiful look and take your outfit to the next level. Remember to be creative, take risks, and have fun with your accessories. After all, your outfit should be a reflection of your personality and style!