(15+ Looks) The Hair Clip Trend: A 90s Statement That Returned As An Aesthetic
To say that hair clips have made a comeback would be an understatement. These tiny accessories have become ubiquitous ever since the coconut girl aesthetic got popular, finding their place at the forefront of fashion runways, street style looks and social media pages.
It all started with the Danish pastel aesthetic that first blew up in 2018 - a playful, cozy look that mixed soft colors and minimalism.
Flower-shaped hair clips played a crucial role in creating that look, functioning as an accent to the sweet, feminine clothes and muted color palette. But as the year evolved, so did the aesthetics, and hair clips stayed on. Now, the hair clip trend has morphed into different variations, encompassing everything from glittery gemstone clips to nostalgic Y2K-inspired hair accessories.
15+ Best Slightly Kitchy Hair Clip Looks (Inspo)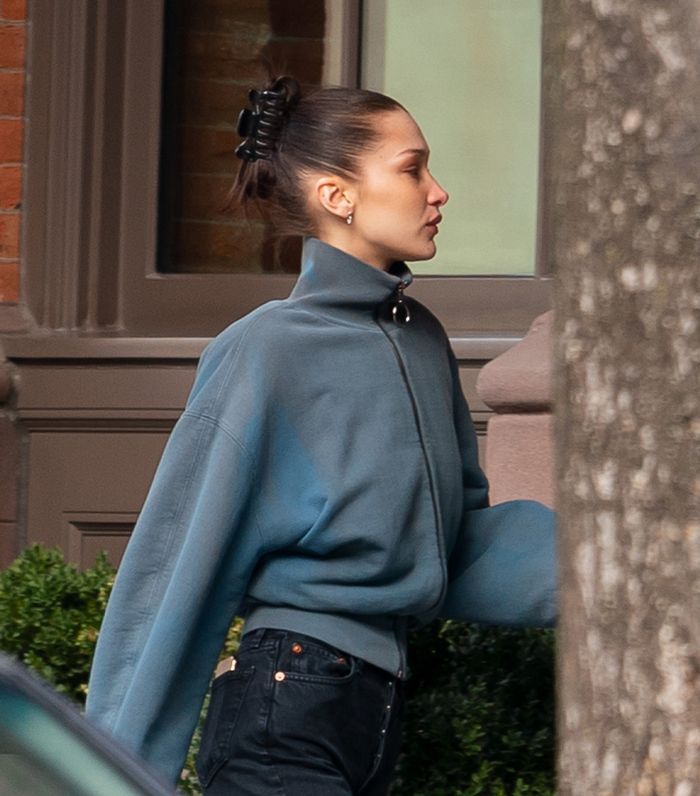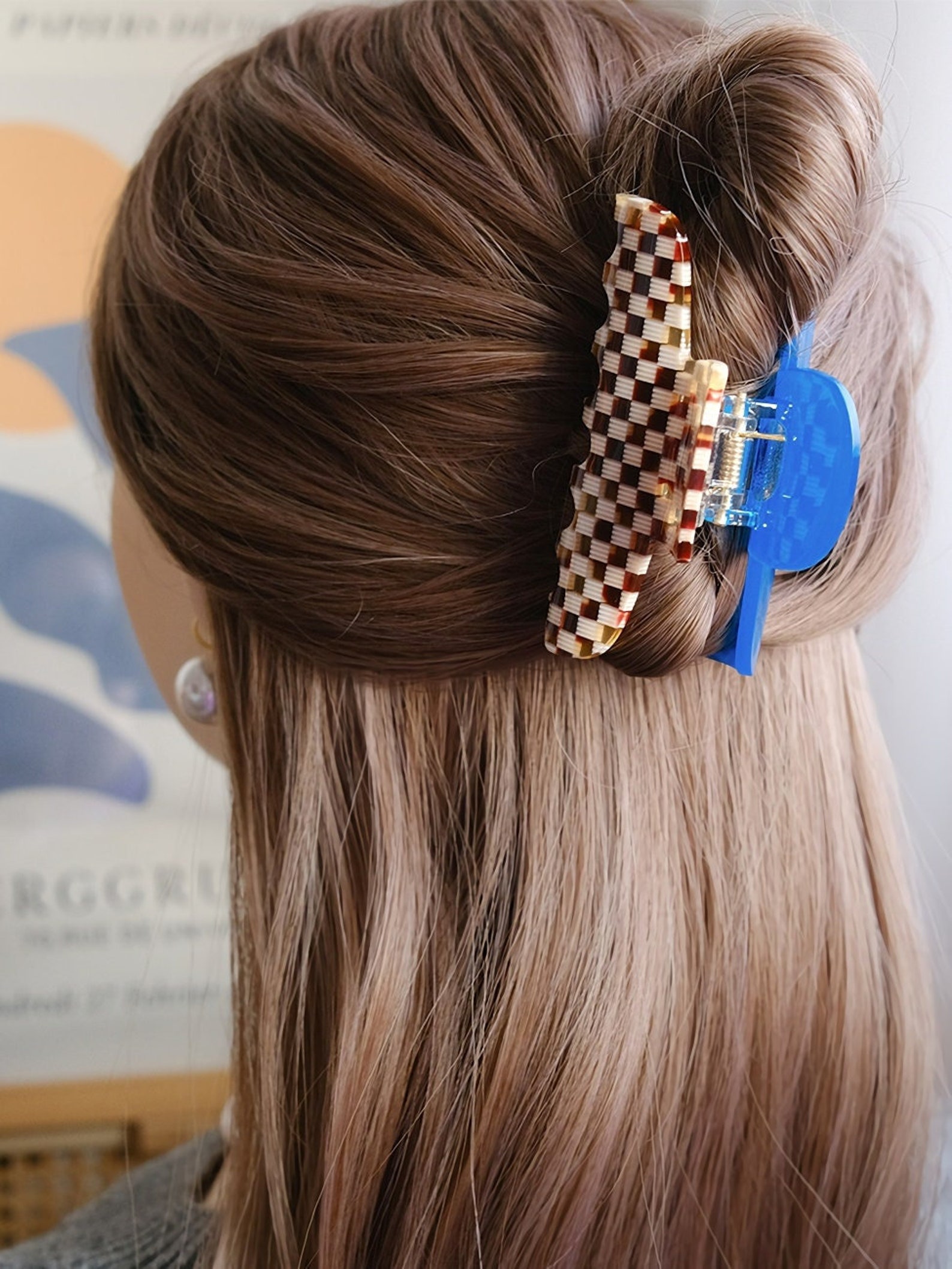 Etsy: KaiYukStudio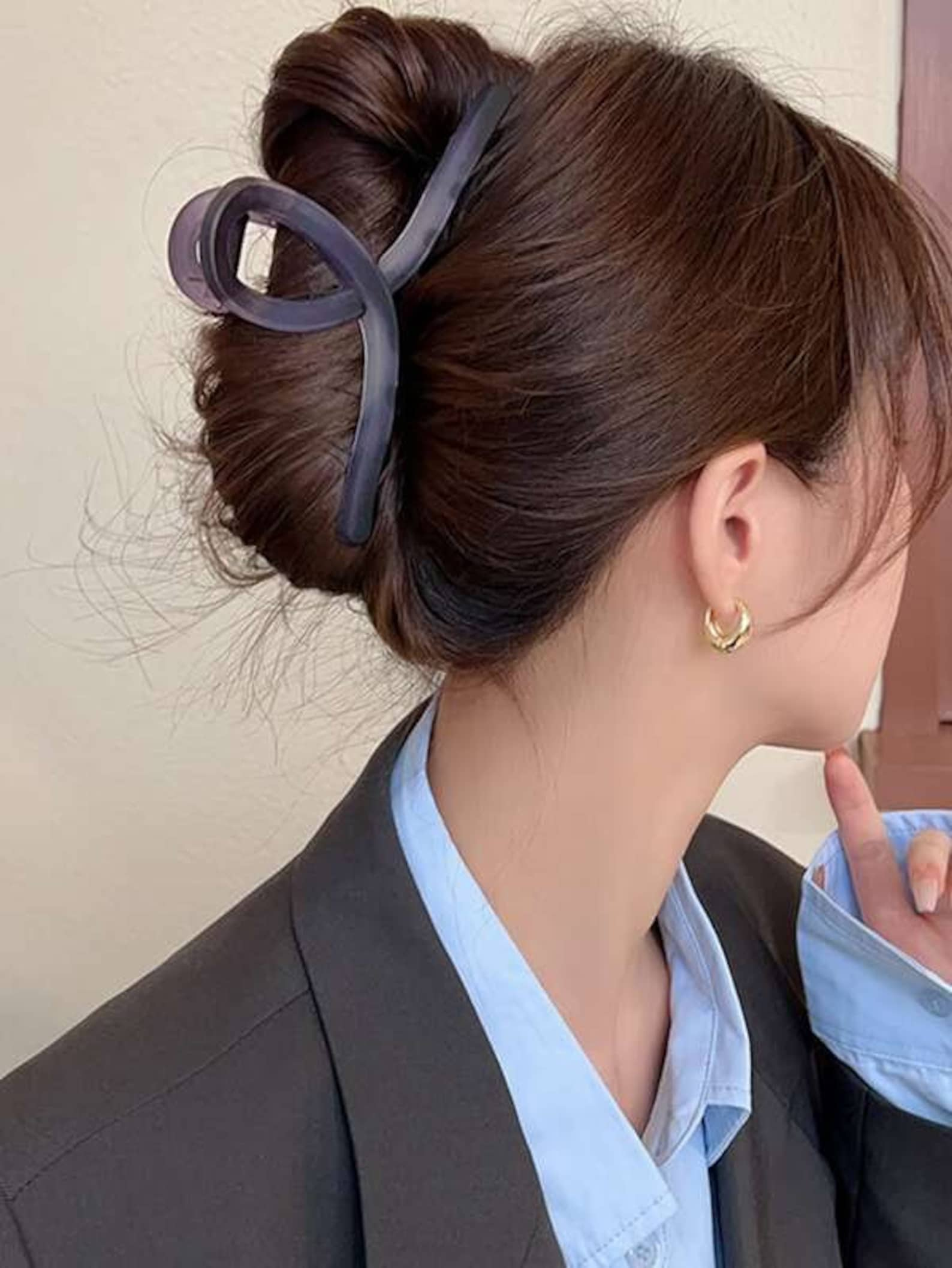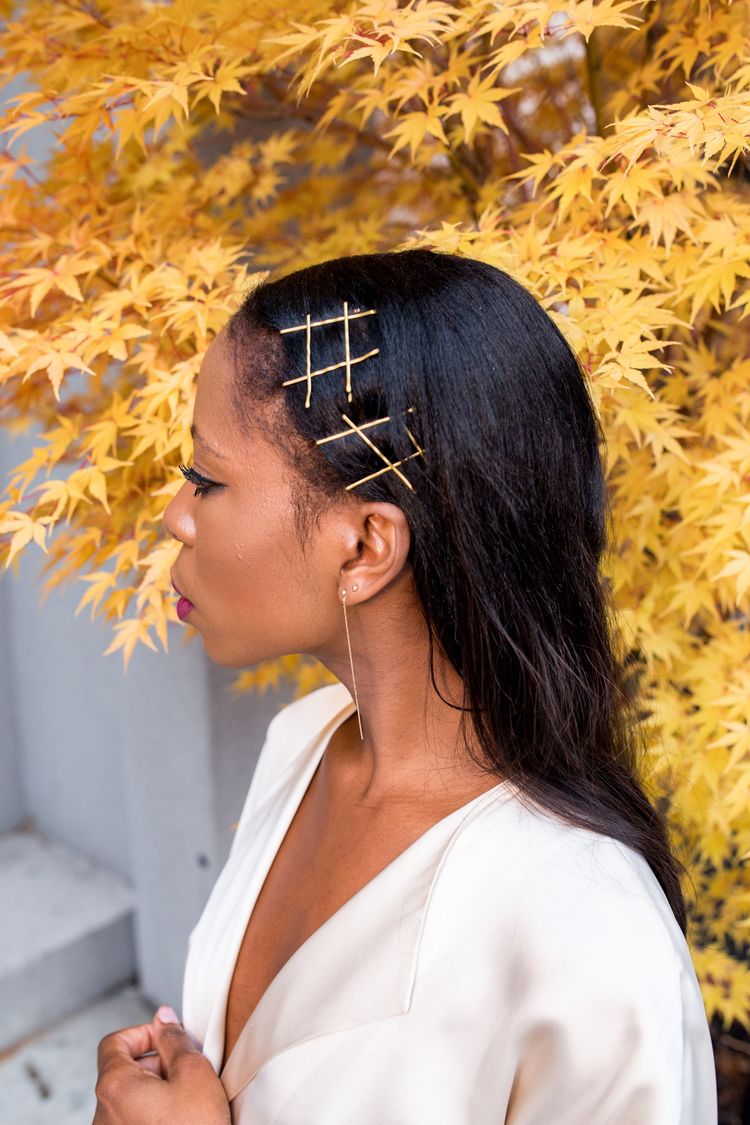 Etsy: stitchedbylexi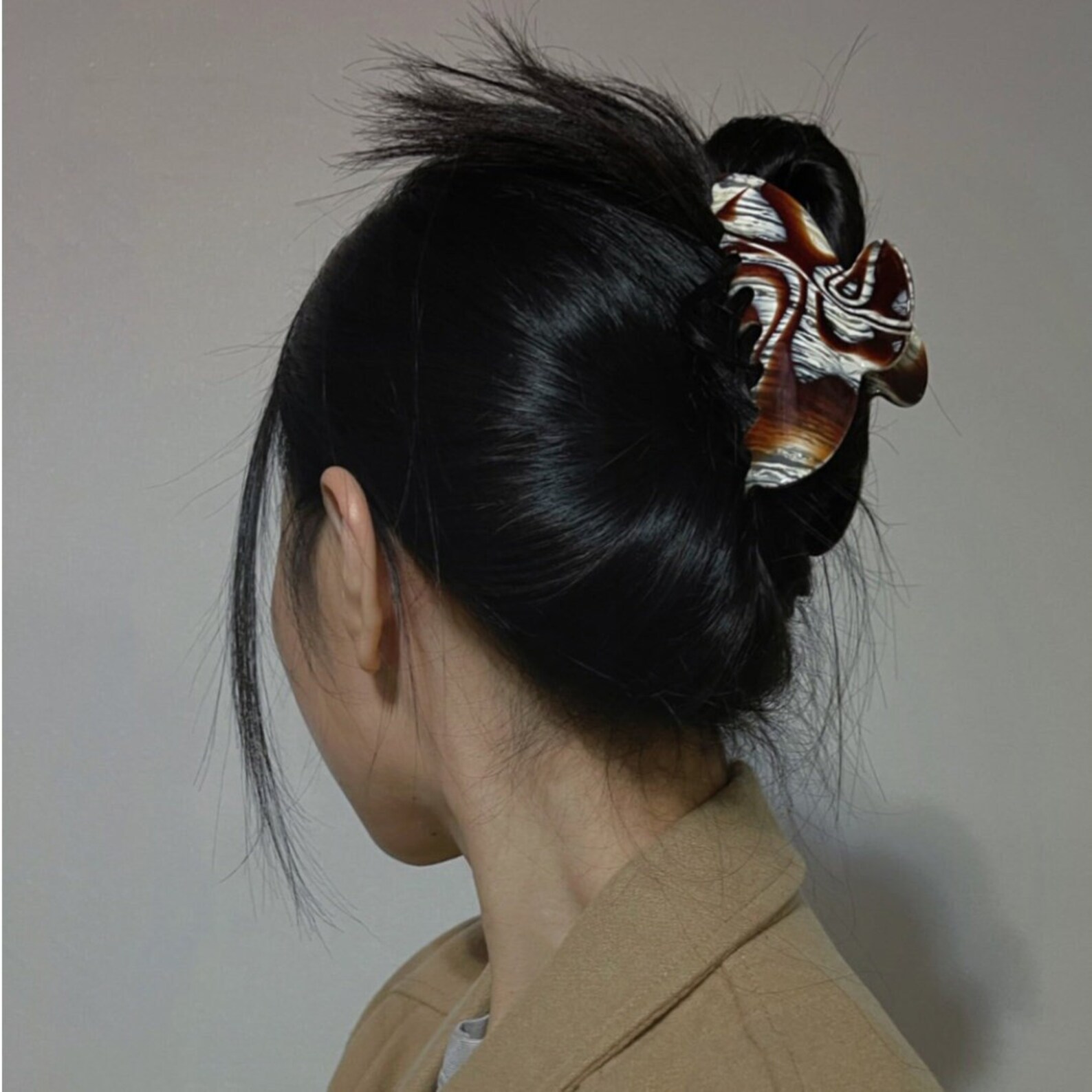 Retro hair clip by KaiYukStudio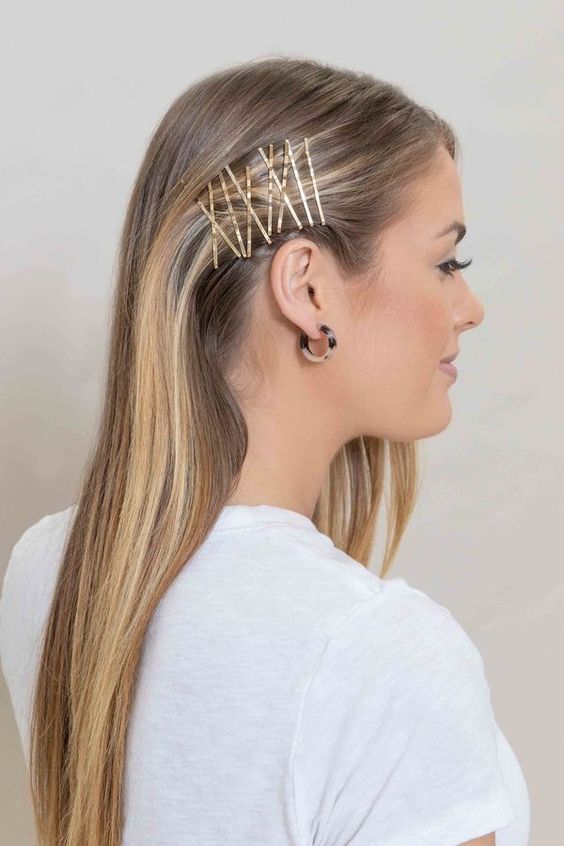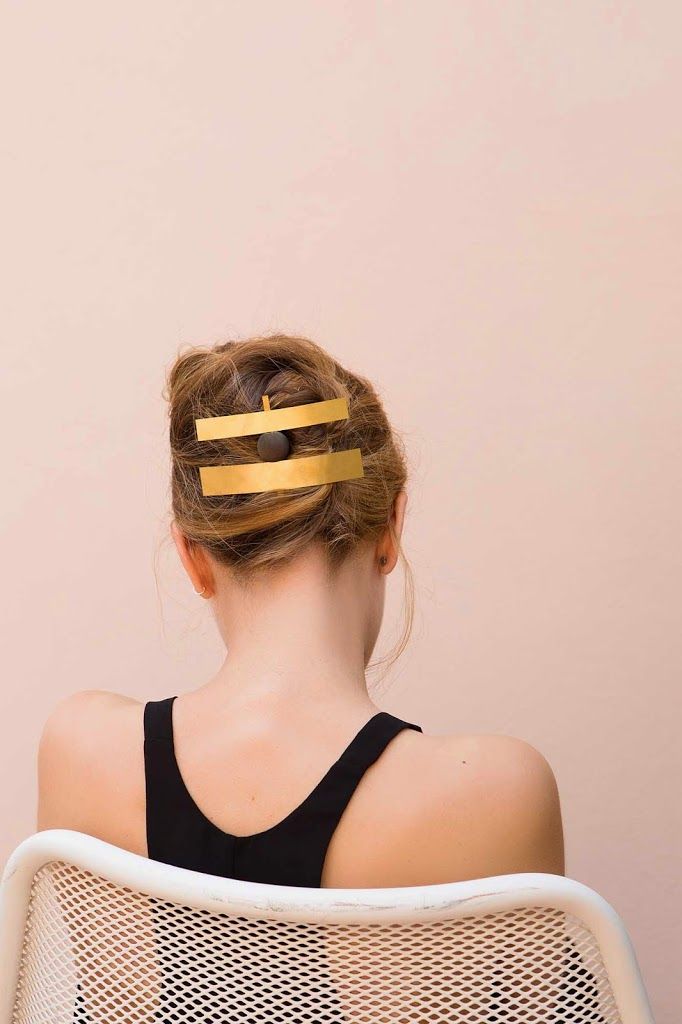 Minimalist clips from 70percpure.be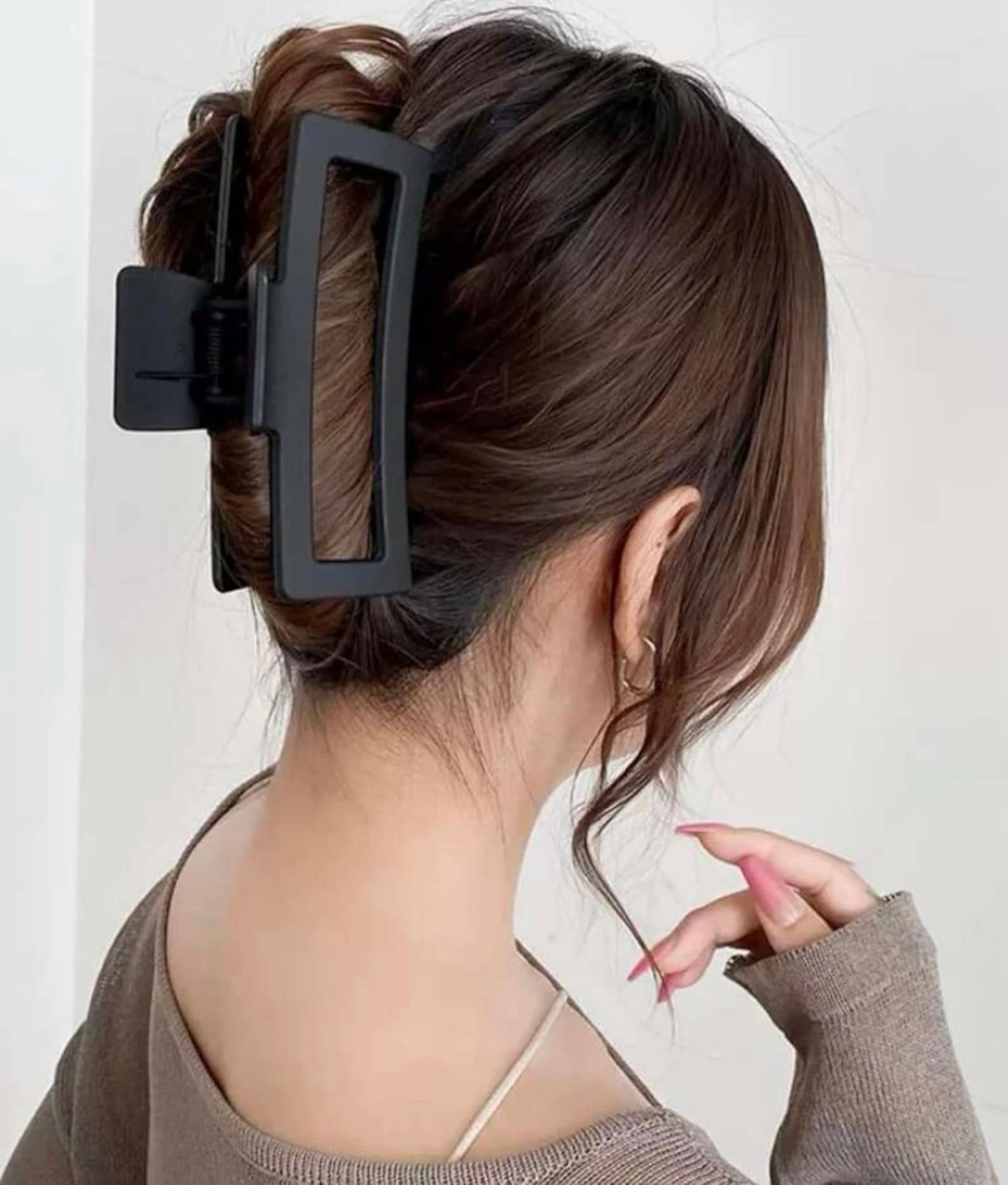 Minimalist clip from StitchedByLexi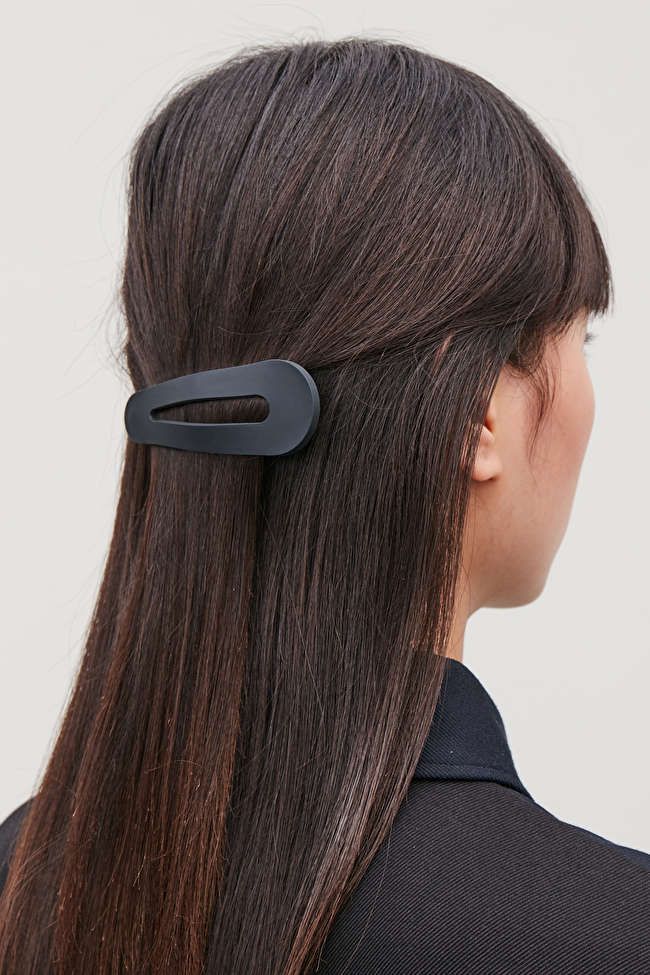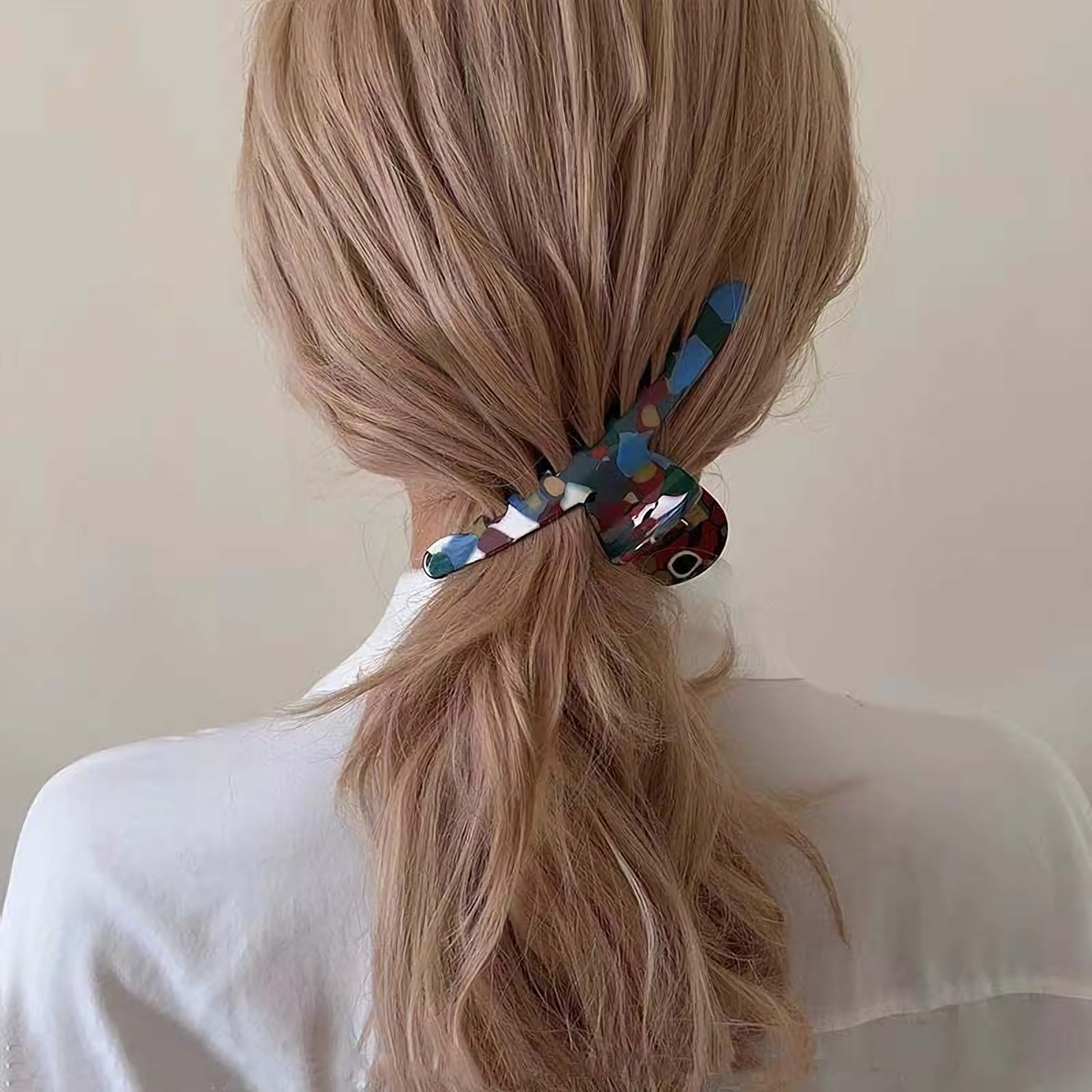 Minimalist clip from COS
Etsy: KaiYukStudio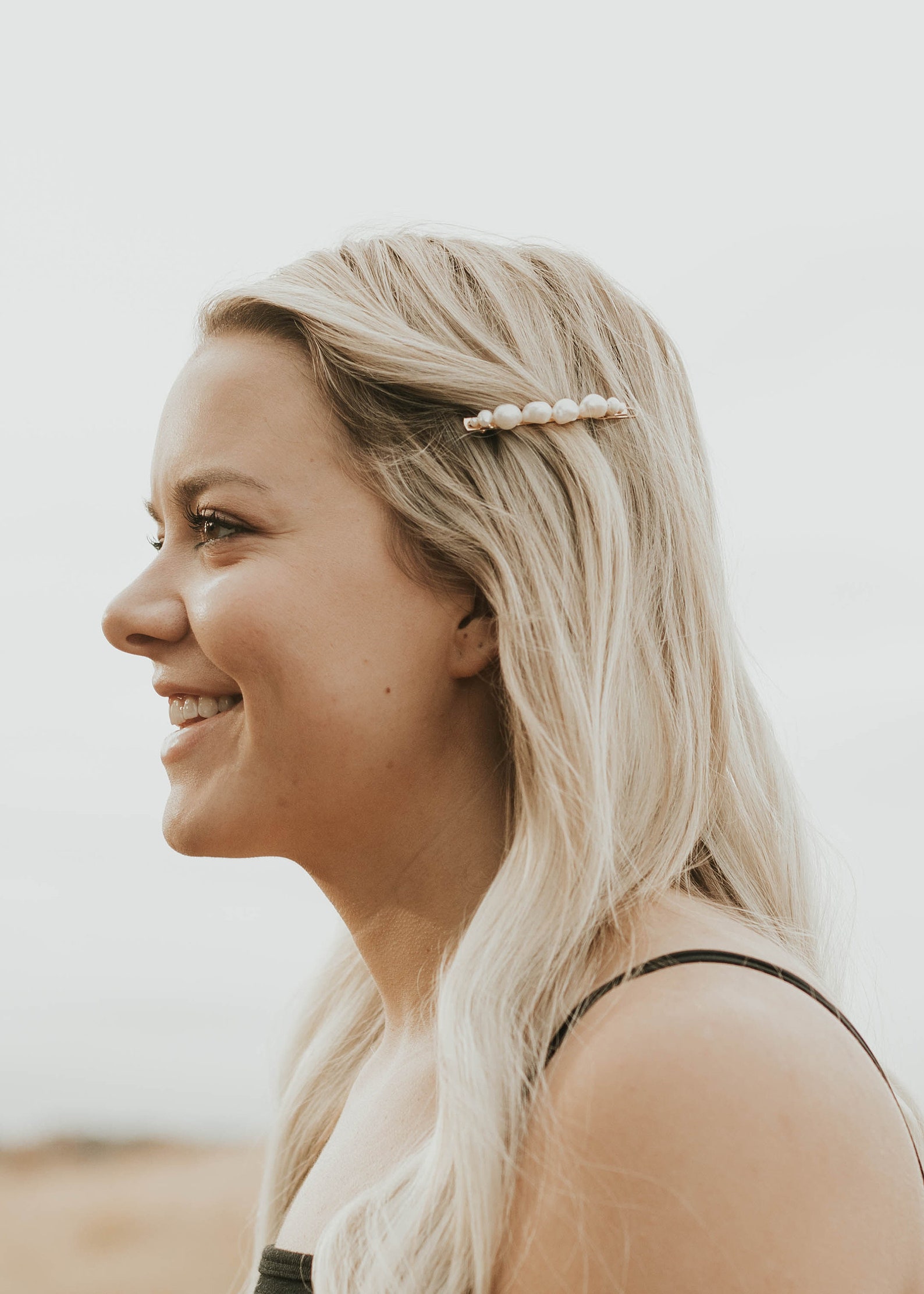 Coconut girl hair clip from DeeAccessoriesShop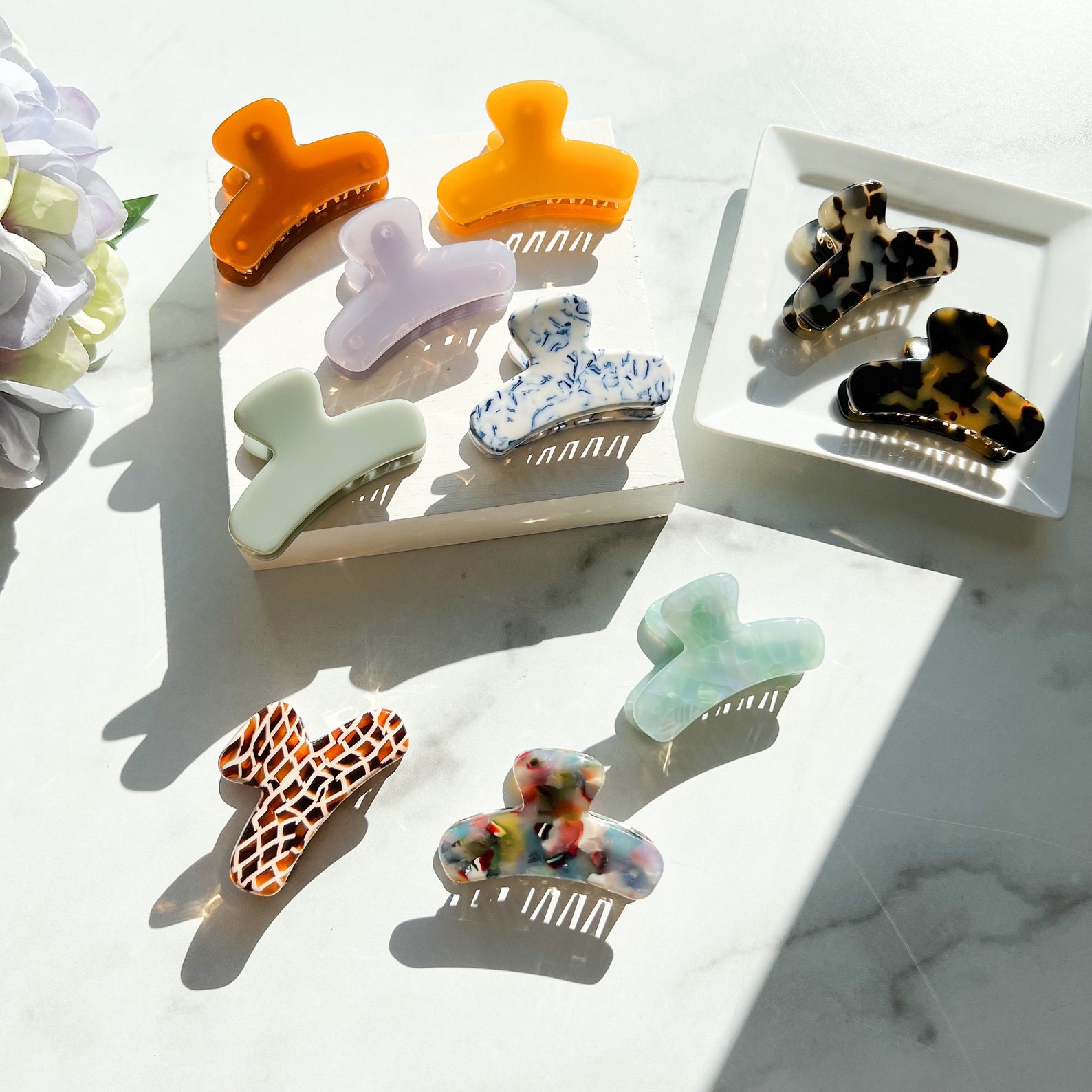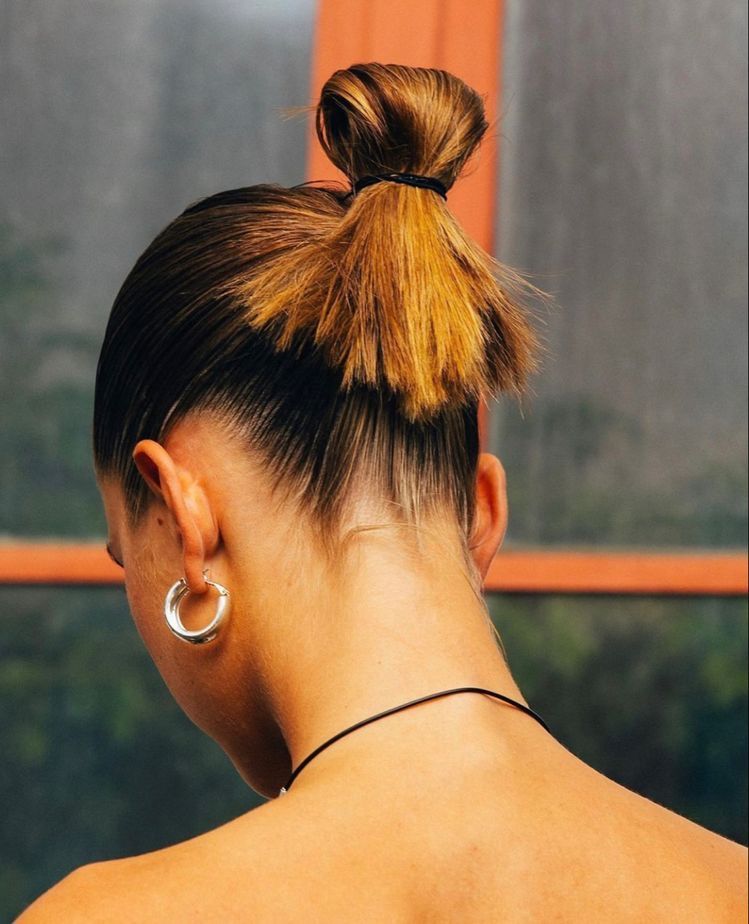 Set of mini clips from Etsy: FennaAndFei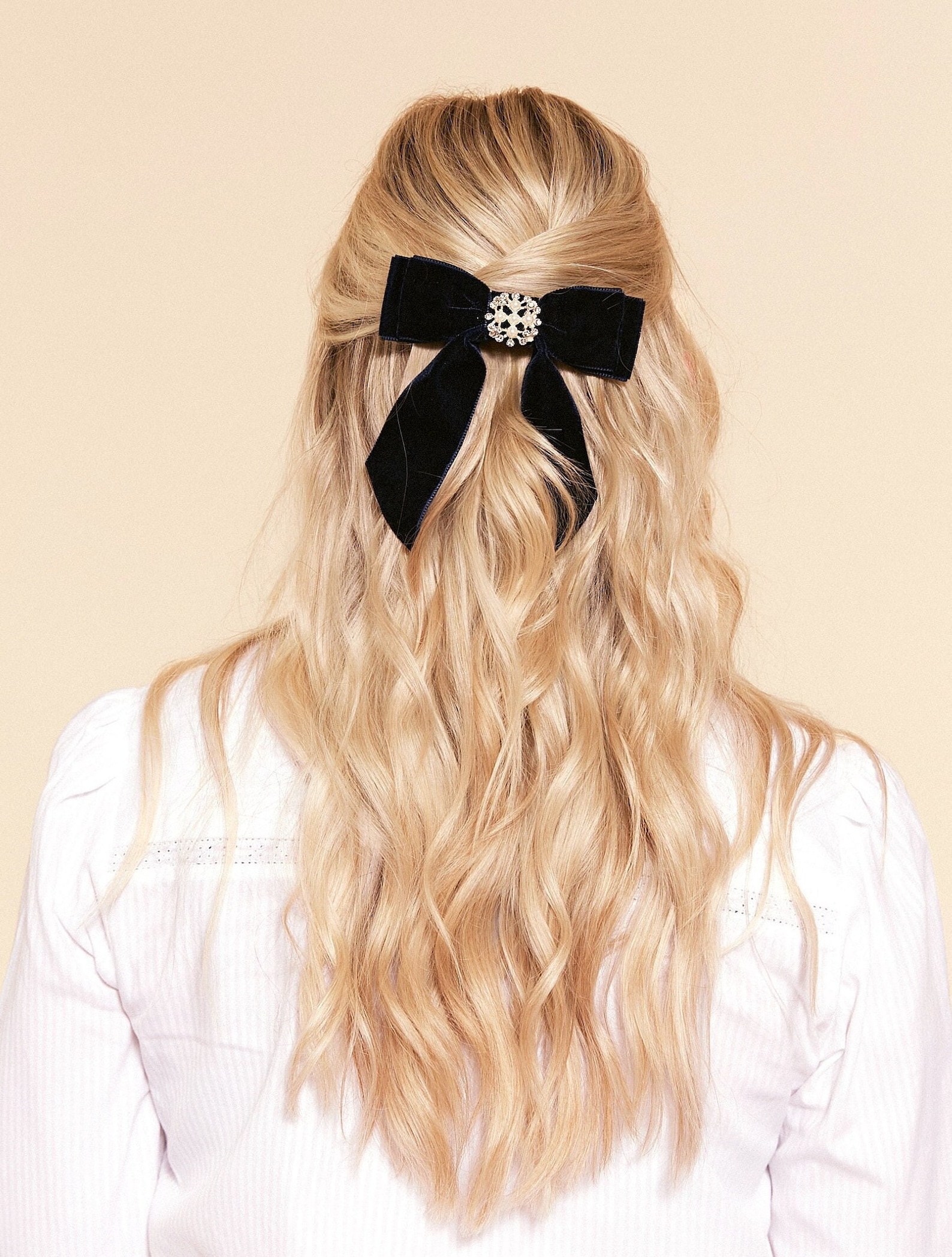 Preppy hair clip from BardotBowGallery
What made hair clips so attractive in the first place was their sheer versatility. You can use them in many ways - to tie back loose strands from your face when you're wearing a full outfit, to decorate a sleek ponytail, or to make a simple parting more interesting. They come in a wide array of shapes and designs, from playful hearts and stars to geometric shapes and even sophisticated pearls or delicate gold accents. Hair clips can be indispensable in creating an unexpected twist to a boring outfit, and they don't have to be expensive either. A plain silver clip can be as effective as a pricey designer creation, and in fact, they even come in multipacks, so you can mix and match them to your heart's content.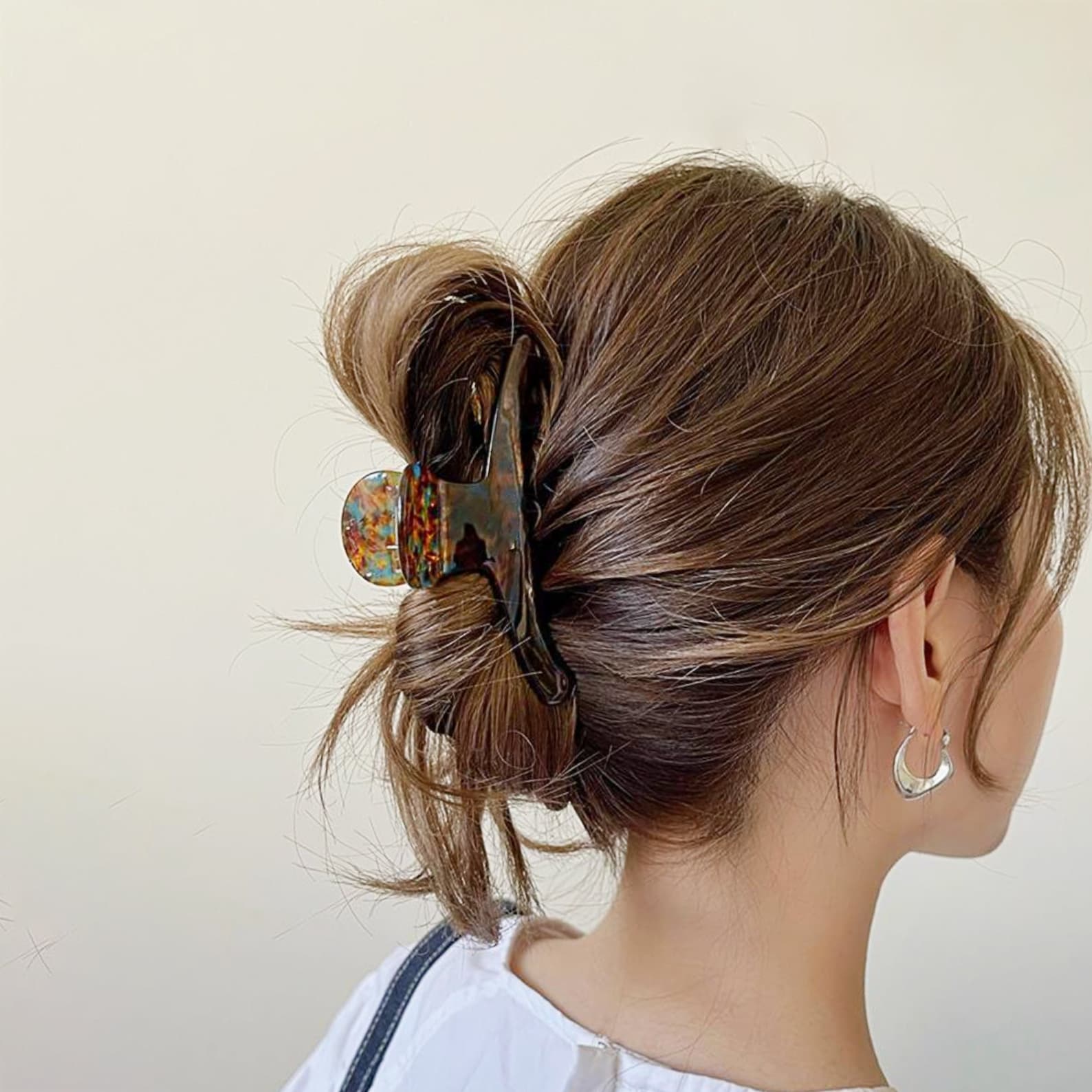 Etsy: MiwannaOfficial
One major trend that has emerged from the hair clip craze is the incorporation of the Y2K aesthetic. Y2K stands for "Year 2000" and refers to the fashion and pop culture trends that were prevalent around that time. Think bright, bold colors, low-rise jeans, spaghetti straps and crop tops, and a general love for kitsch and tacky designs. The hair clips that fit into this era are usually chunky and exaggerated, with shapes like smileys, stars or butterflies. Some of them even have built-in LED lights or neon colors. This DIY, experimental subculture is all about nostalgia and self-expression, and hair clips fit in perfectly with that ethos.
Another trend that has influenced the hair clip surge is the grunge and '90s revival. This aesthetic is less about pastels and more about black, leather and denim. However, hair clips make their appearance here too, albeit in a more subtle, understated way. You might see a mini claw clip holding back a few strands of hair, or a skinny barrette adding a hint of shine to a tousled updo. The 90s was all about minimalist cool, and hair clips help to add dimension to that vibe.
---
Hair clips are truly one of the unsung heroes of fashion accessories. They're small, understated and yet they can have a big impact on your overall aesthetic. From the Danish pastel trend to Y2K and grunge revival, hair clips have proven to be the perfect way to add a dose of fun or quirkiness to any look. Not only are they affordable and easy to find, but you can mix and match them to create entirely new looks. So why not take a chance on this trend and see how you can elevate your style with a few thoughtful clips? You might be surprised at just how much they can transform your look.