Pastel Clothes in Indie Aesthetics: Aesthetic Pastels in Cottagecore, Kawaii and Pastel Goth Aesthetics

When you think of pastel colors, the first things that probably come to mind could be cupcakes or baby showers. But there's so much more than this!
As Canva explains, pastels are a type of color that has been created by mixing white into the original color.
The more white you add, the paler the result becomes, and to call that blue a pastel blue as opposed to simply light blue requires a lot of white. A pastel blue will be really pale and washed-out compared to its original form.
These soft colors look kind of like colored chalk, which means we will tend associate with all things baby and childhood. This makes pastel colors the mainstay in aesthetics that obsess over cuteness, like kawaii or some of weirdcore.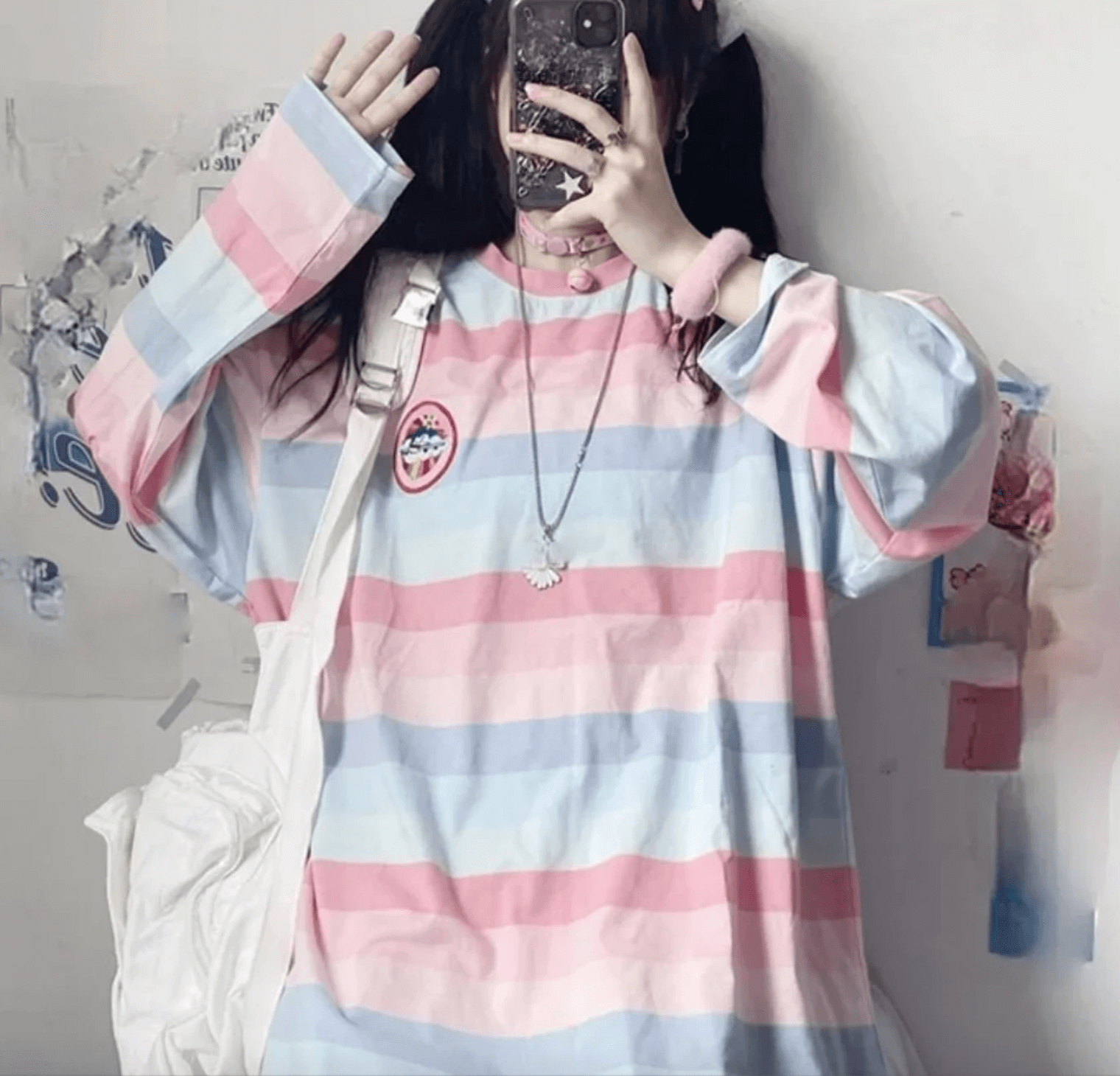 Etsy: Y2kcutegems, Harajuku Rainbow sweatshirt
But because of the fairy-like vibe, pastel can be used to add an ethereal, delicate feel that is also perfect for feminine aesthetics like cottagecore.
Etsy: Visibleart, Romantic cottagecore linen dress in pale pink
Etsy: Visibleart, Pastel blue linen dress
Etsy: Trendystore1, Victorian pastel yellow dress
Etsy: Cubasfyrooky, Daisy puff sleeve dress in pastel green
Etsy: Analisadeco, Victorian dress in pastel green
Pastel colors always will be the classic choice when you're trying to dress up in a vintage aesthetic that is taking people back to the good old days when "women were women".
But as seen with pink aesthetic clothes, you can always bring out the aggressive side of that take as well. The choice is yours entirely, and when you think about it, pastel colored clothes are actually quite versatile in that.
So yeah, if you are not into the feminine, soft aesthetic vibe at all, you can still wear pastel colors.
One of the easiest way to take down that baby sweetness of pastel colors is by combining them with brighter and more vibrant colors. For instance, pastel pink can be offset with a bright coral.
Pairing more saturated versions of a single color can help create depth to an otherwise simple palette.
You will see a lot of this in kawaii and pastel goth aesthetics.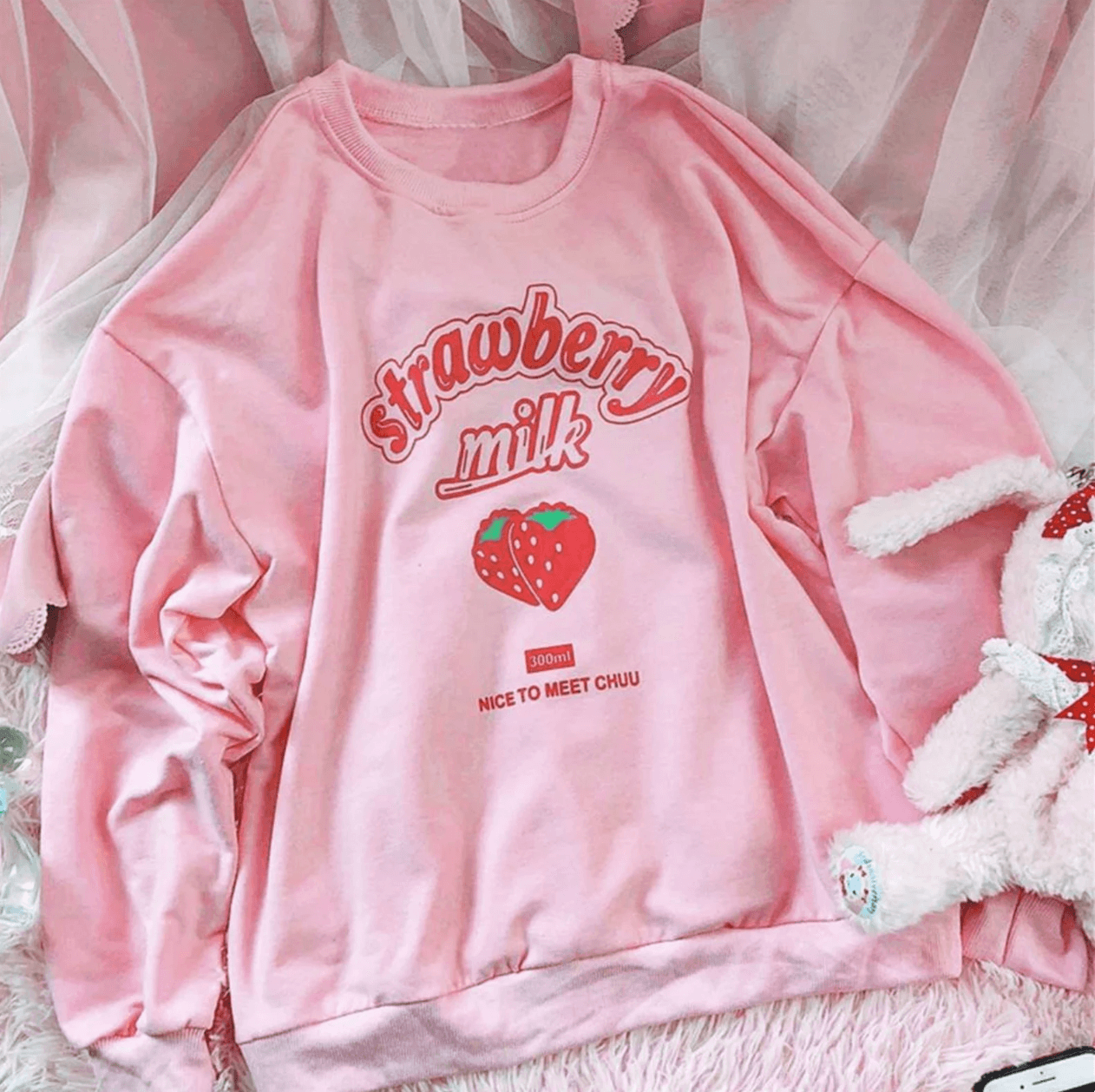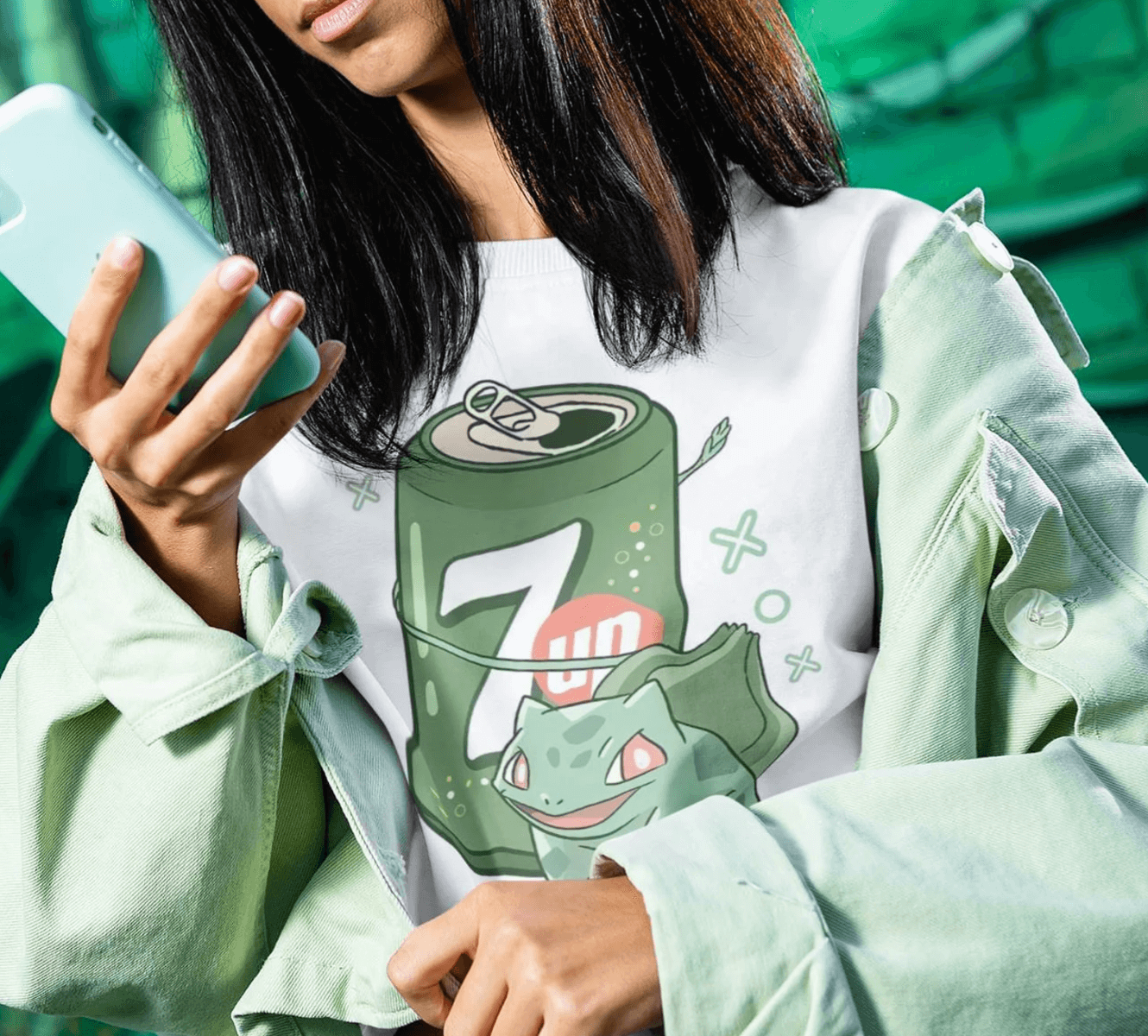 Etsy: Shopcloud7, Strawberry Milk Sweatshirt
Etsy: Shopcloud7, Pastel Green Kawaii Top
Or you can add a contrasting color. For pastel pink that would be a rich blue or bluegreen. Again, used a lot in kawaii and pastel goth.
The simplified version of the same thing is pairing with a vibrant neutral like dark grey or chocolate brown. A blueish grey would give the outfit a super modern vibe, as seen in the post on aesthetic brown clothes.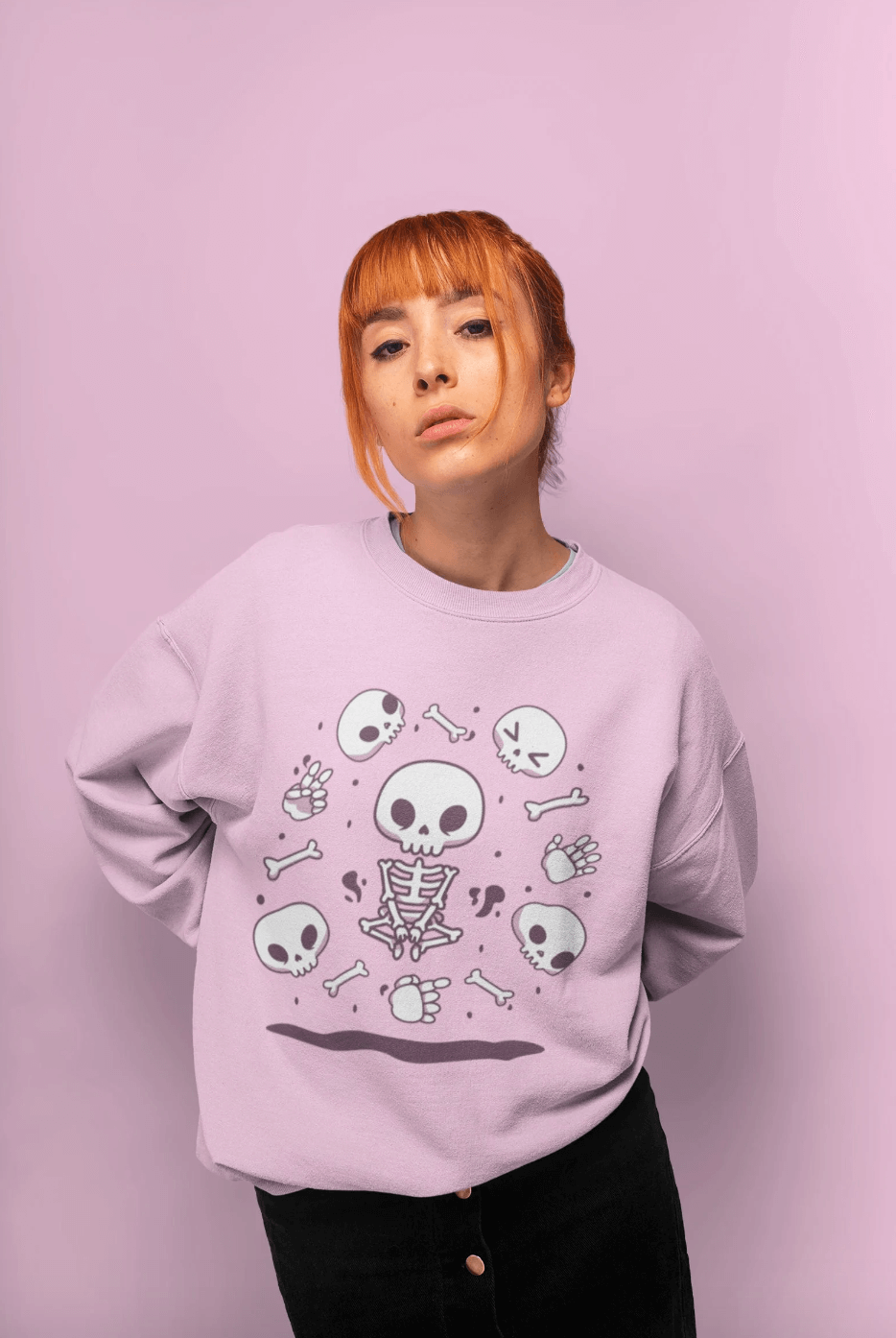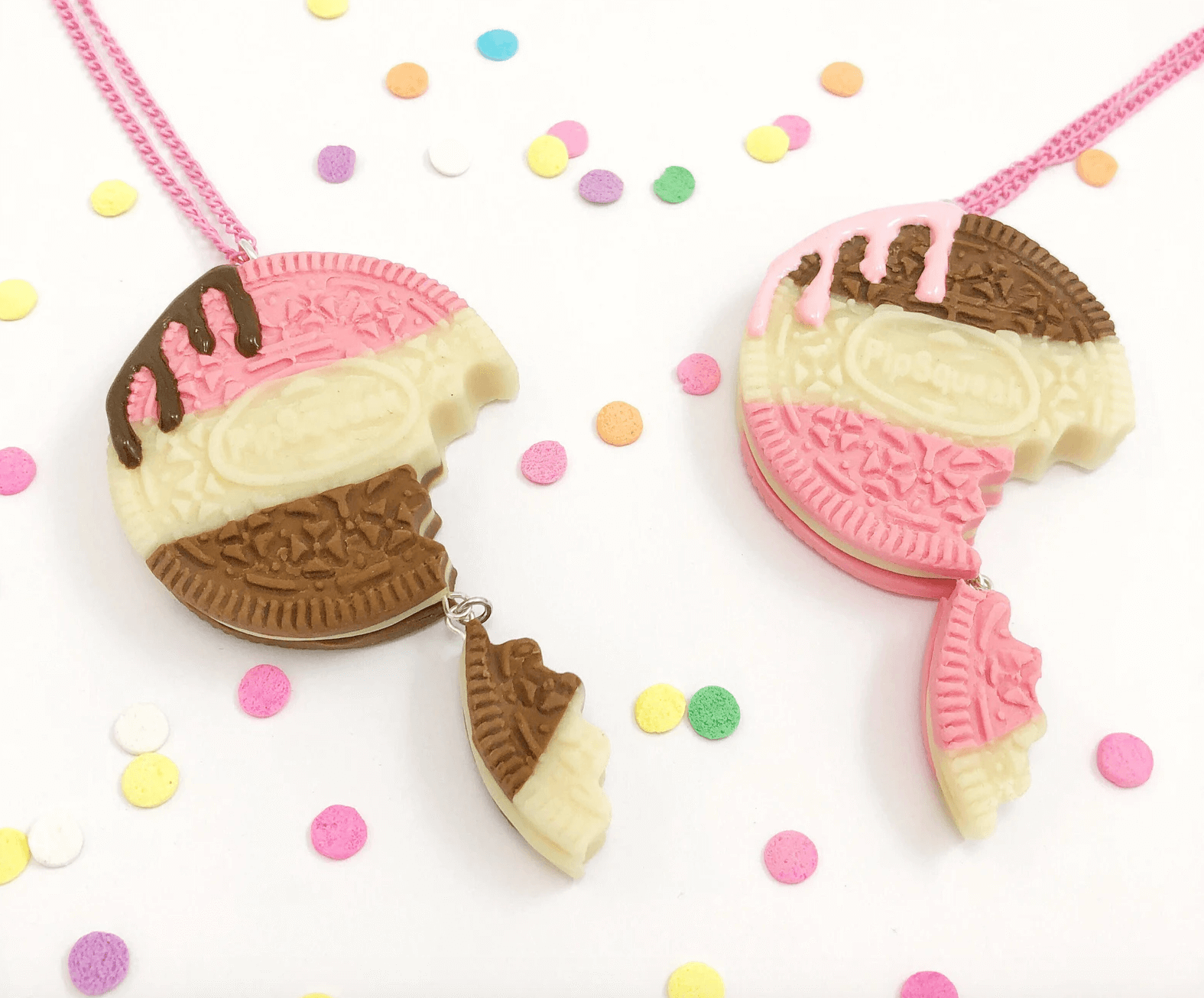 Etsy: LaisyDaisyStore, Pastel goth hoodie
Etsy: PipSqueakArts, Lolita necklace
Either way, pairing a pastel color with a vibrant neutral is the most unisex way to wear pastels. If you can't bear the idea of looking like a sweet little sugar candy, this is the way to wear pastels for you.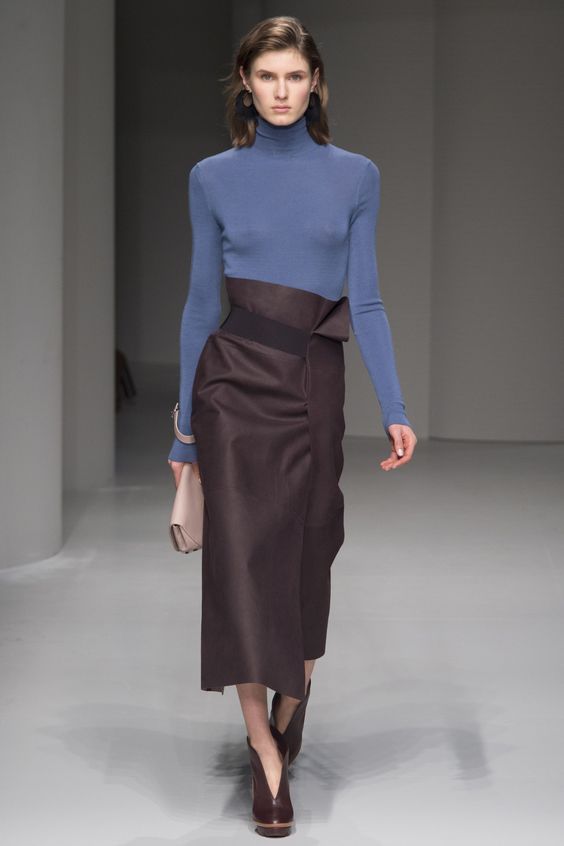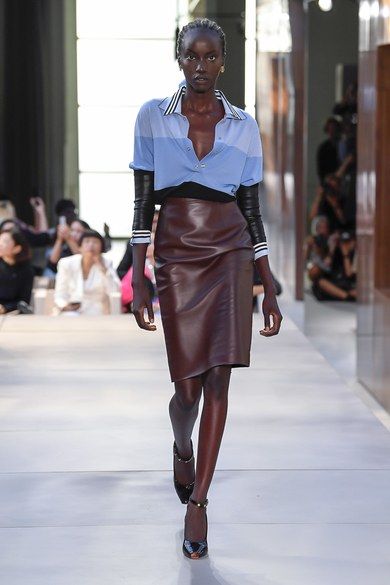 Salvatore Ferragamo SS 17 RTW
Burberry SS 19 RTW
Final words
If your wardrobe only has shades of black or cream cheese-colored buttercream then I'm sorry because what's missing is a unique feeling for sure — especially when it comes down how delicate these hues can be when they stand out against more vibrant colors.