Bathroom Shower Design Ideas for a Luxurious Space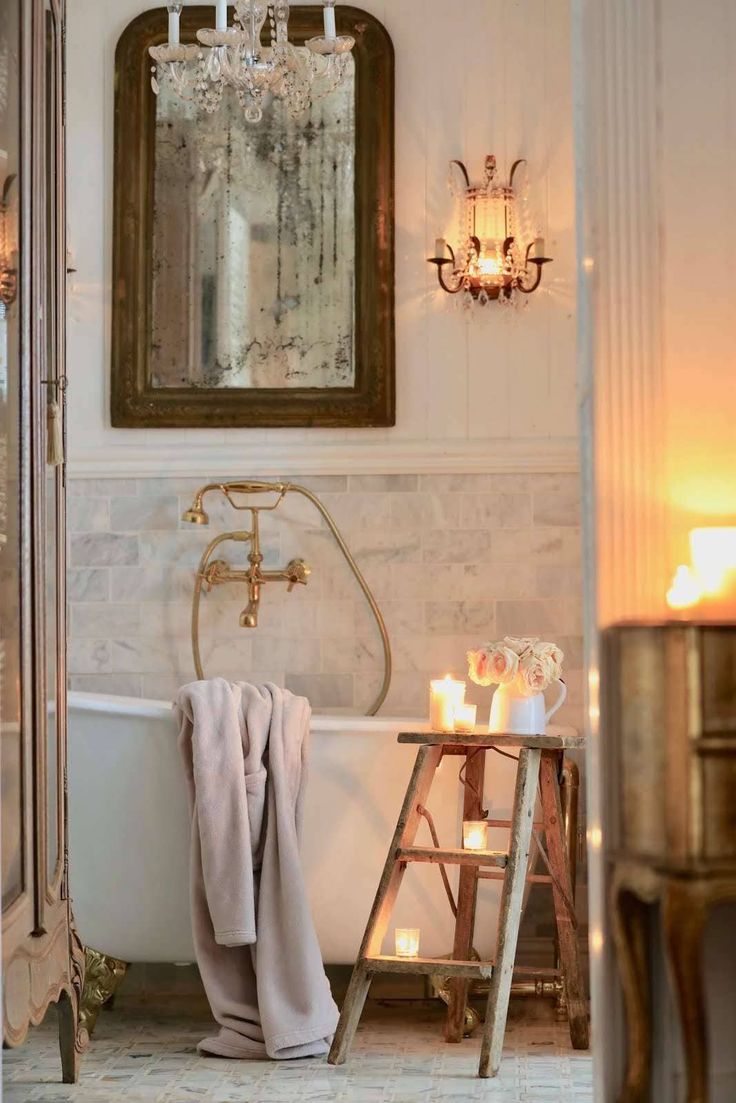 Transforming your bathroom from ordinary to luxurious does not have to be out of reach. In fact, it can be achieved with some thoughtful yet simple design tweaks.
Shower designs are one of the most important considerations when upgrading the look and feel of a bath space, so why not choose something with style and luxury?
From large walk-in showers to more compact shower enclosures, you'll find many ideas here to help create a breathtakingly beautiful room nobody can resist for a relaxing, steaming hot shower.
Whether you prefer sleek & modern finishes or something warmer and timeless, this guide will give you plenty to consider so your new luxurious shower brings out the best in your bathroom!
Add Bathroom Art for an Elegant Feel
Add a touch of elegance to your shower with some tasteful artwork. This can be anything from abstract sculptures to framed prints and wall art; just make sure the pieces you choose add something special to the space in terms of style, personality, and atmosphere.
Consider the colors used in wall decorations; these should match or complement your overall palette for an even more cohesive look. If something feels off, a large indoor plant can often tie the look together.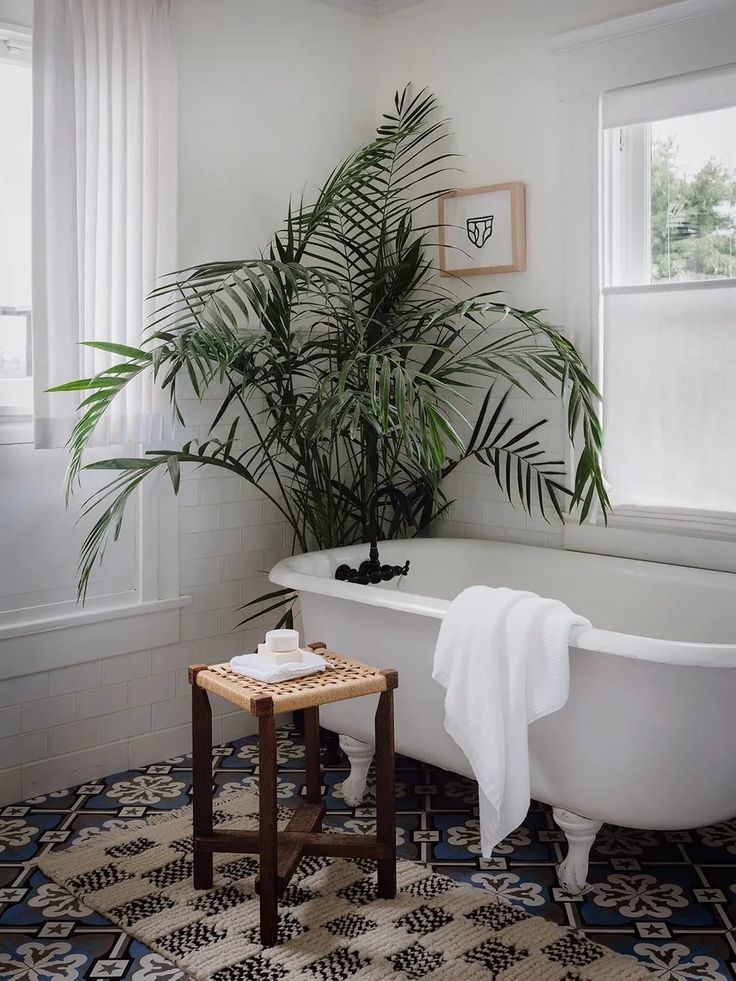 Install a Frameless Glass Door
A frameless glass shower door is the perfect way to give your bathroom an instant makeover.
This will visually open up the space and let in lots of natural light so you can enjoy your shower even when there's no sunshine outside.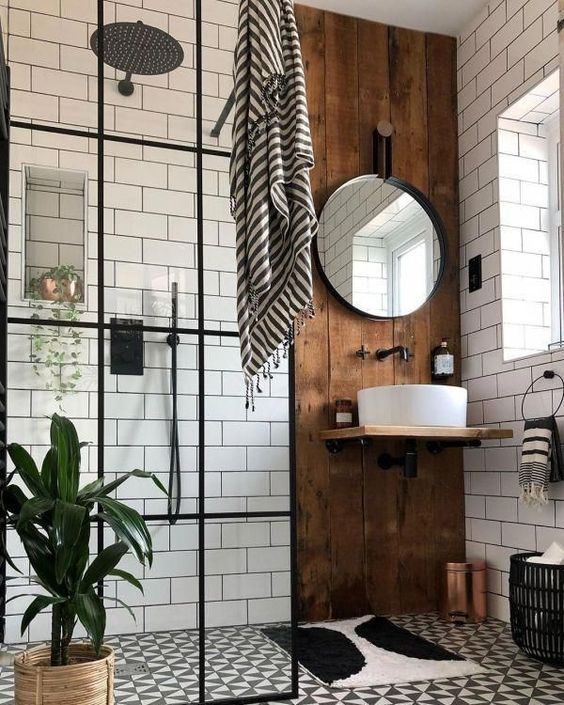 You can work with a Gatsby Glass expert consultant to choose from various shapes and sizes and an array of frames and finishes to create something that fits in perfectly with the other elements within your bathroom.
Add a Pop of Color with Unique Sanitaryware
Don't forget to accessorize your bathroom with some unique sanitaryware! This can be anything from a colorful shower curtain, bath mat, and towels to hand-painted sink basins.
Don't be afraid to experiment with bold colors and patterns to create a unique look that reflects your style.
Whether you love bright hues or prefer something more subtle, it'll help bring your dream bathroom to life in no time!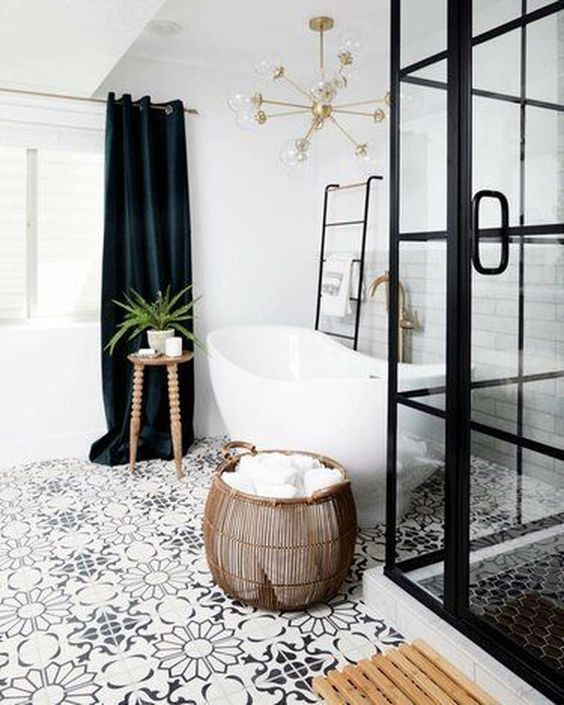 Keep a Monochromatic Color Scheme for a Luxurious Feel
If you really want to achieve a luxurious look, opt for a monochromatic color scheme. This does not necessarily mean a single color. It means coordinating all furnishings and finishes with the same hue so that they blend seamlessly together, like in these Moroccan bathrooms we wrote about earlier.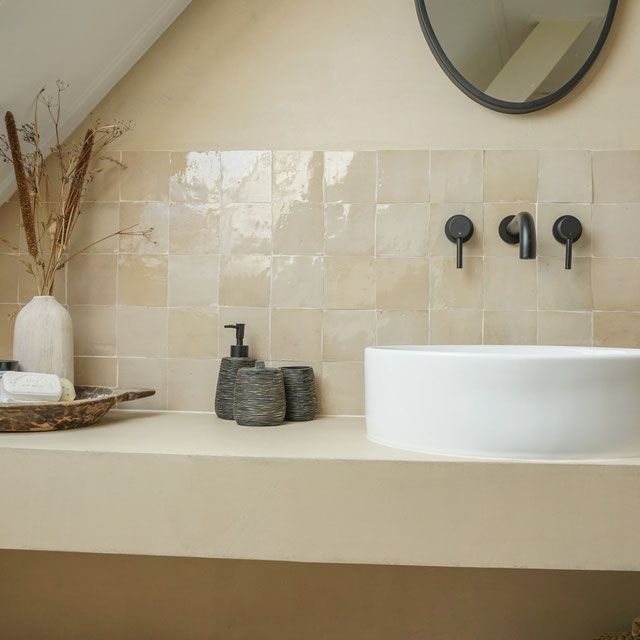 Muted tones like beiges and blues are particularly popular for creating an opulent yet calming atmosphere in any bathroom.
Moreover, you can also accessorize the shower with some luxurious bathroom amenities such as soap dishes, caddies, and even a few relaxing scented candles to give the room a truly inviting feel.
By making the right design choices for your shower space, you're sure to end up with an utterly stunning bathroom that's fit for royalty.
Consider Upgraded Showerheads
When it comes to showerheads, the sky is the limit. From standard overhead units to high-tech rain showers and even waterfall heads, there are so many options available that you can find something that suits your needs and style.
If you're looking for something extra unique, why not opt for a ceiling-mounted showerhead that makes it feel like the water is coming from all directions?
Invest in an Upscale Shower Seat
Not only are these incredibly comfortable, but they also look incredibly chic and can add a sense of sophistication to your space.
Choose from a variety of materials and colors, such as marble or teakwood, to create the ideal look for your bathroom.
Install Floor-to-Ceiling Tile
Floor-to-ceiling tile is another excellent way to add a touch of luxury to your shower space. Choose from various materials, colors, and patterns to create a truly unique look.
Glass tiles are trendy due to their reflective qualities, while porcelain or marble can lend your bathroom a classic look.
---
Creating a luxurious bathroom ambiance doesn't have to be complicated - all it takes is a little creativity and the willingness to experiment with unique design elements.
From adding carefully chosen artwork pieces to installing luxurious showerheads, there are so many ways you can transform your bath space into your oasis.
Don't be afraid to experiment with different elements, add contrasting textures and designs to achieve a unique look, or simply maintain a monochromatic vibe throughout the bathroom design for a refined feel.