Go Big or Go Home: Glamcore Aesthetic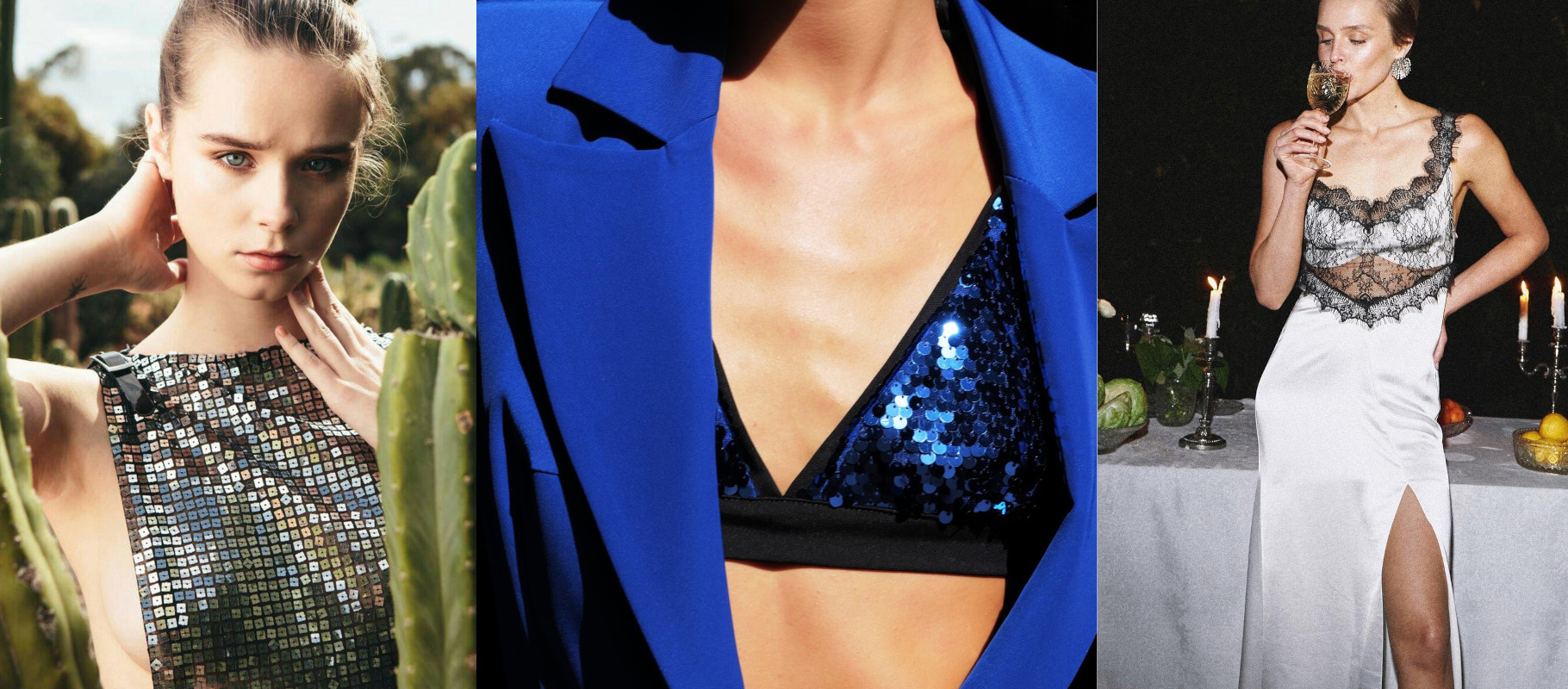 Ah, glamcore; an aesthetic so indulgent, so luxurious, so extravagantly opulent, it looks like it is only fit for an elite few. Channeling the divine and decadent fashions of the Old Hollywood elite, glamcore epitomizes an almost luxurious air of life that one can nevertheless dream of achieving.
Glamcore, like a lot of fashion aesthetics, is an opportunity to channel one's inner icon through an aesthetic that marries modern flavor with retro appeal.
From statement-making textures to bold colors, the glamcore aesthetic is a unique way for you to make an impression.
Allow us to transport you to a place of indulgence, luxury, and of exquisite pleasure. Join us as we explore the textures and colors of the glamcore aesthetic, and how styling with opulence can make you feel like a star.
Intro To The Glamcore Aesthetic
Glamcore or Glittercore as it is also sometimes called is a fashion aesthetic that is all about pushing limits and indulging in extravagance. It is a bold and daring look that combines luxury elements with over-the-top styling to create a head-turning, showstopping look.
The glamcore aesthetic often features heavy use of sparkling jewelry and sequins, eye-catching metallics, and luxury materials like silk and velvet. Bright and vivid hues are favored, and extra-large statement pieces like oversized earrings and stackable rings are all the rage. Bright patterned fabrics, oversized fur coats, and wild patterns also play a big role in the glamcore aesthetic.
You probably won't get to wear glamcore on the daily, but then all work and no play makes Jack a dull boy, right?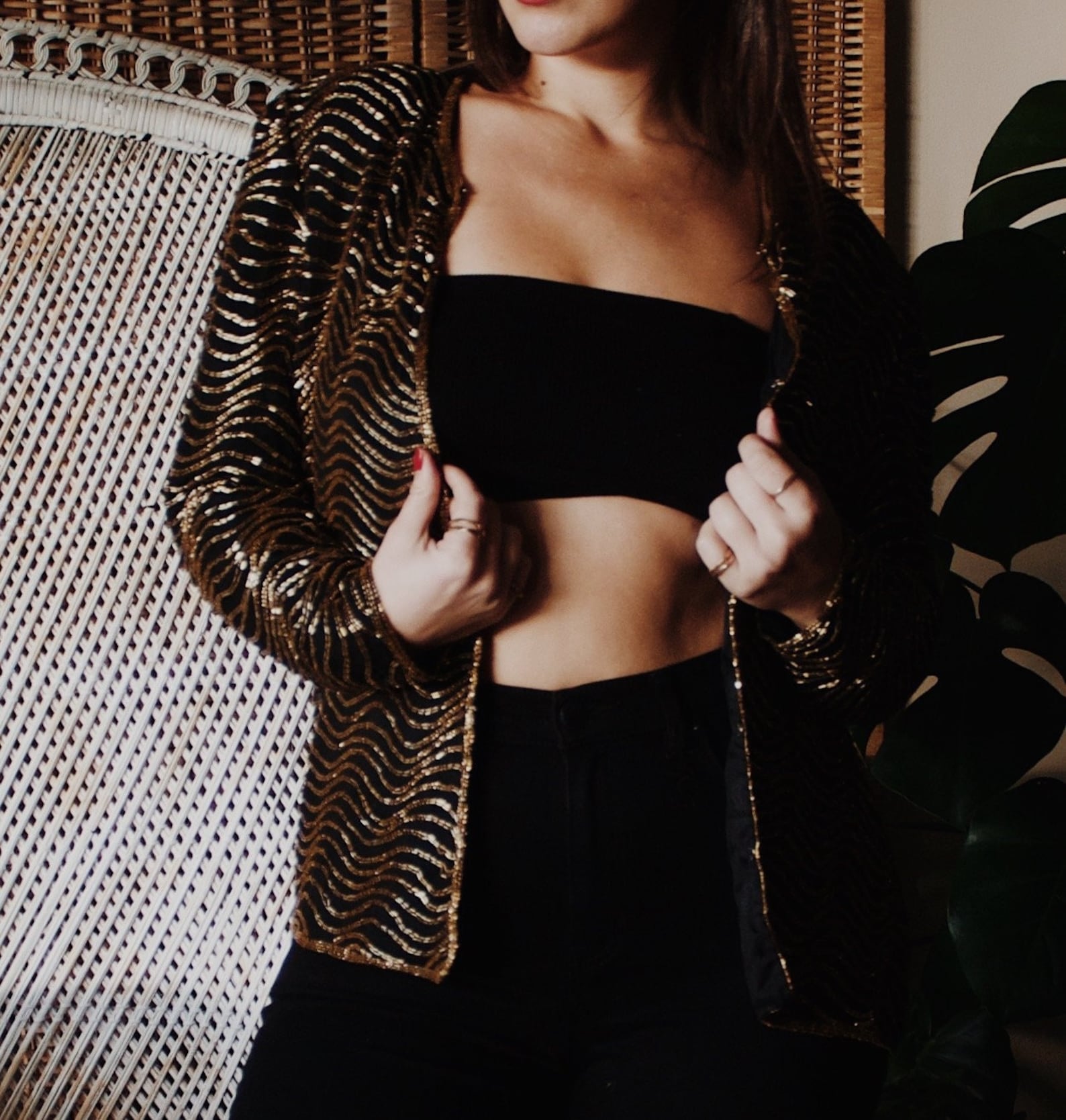 80s style embellished jacket from CosmicHeartBoutique on Etsy
Satin outfit from Princess Pollyw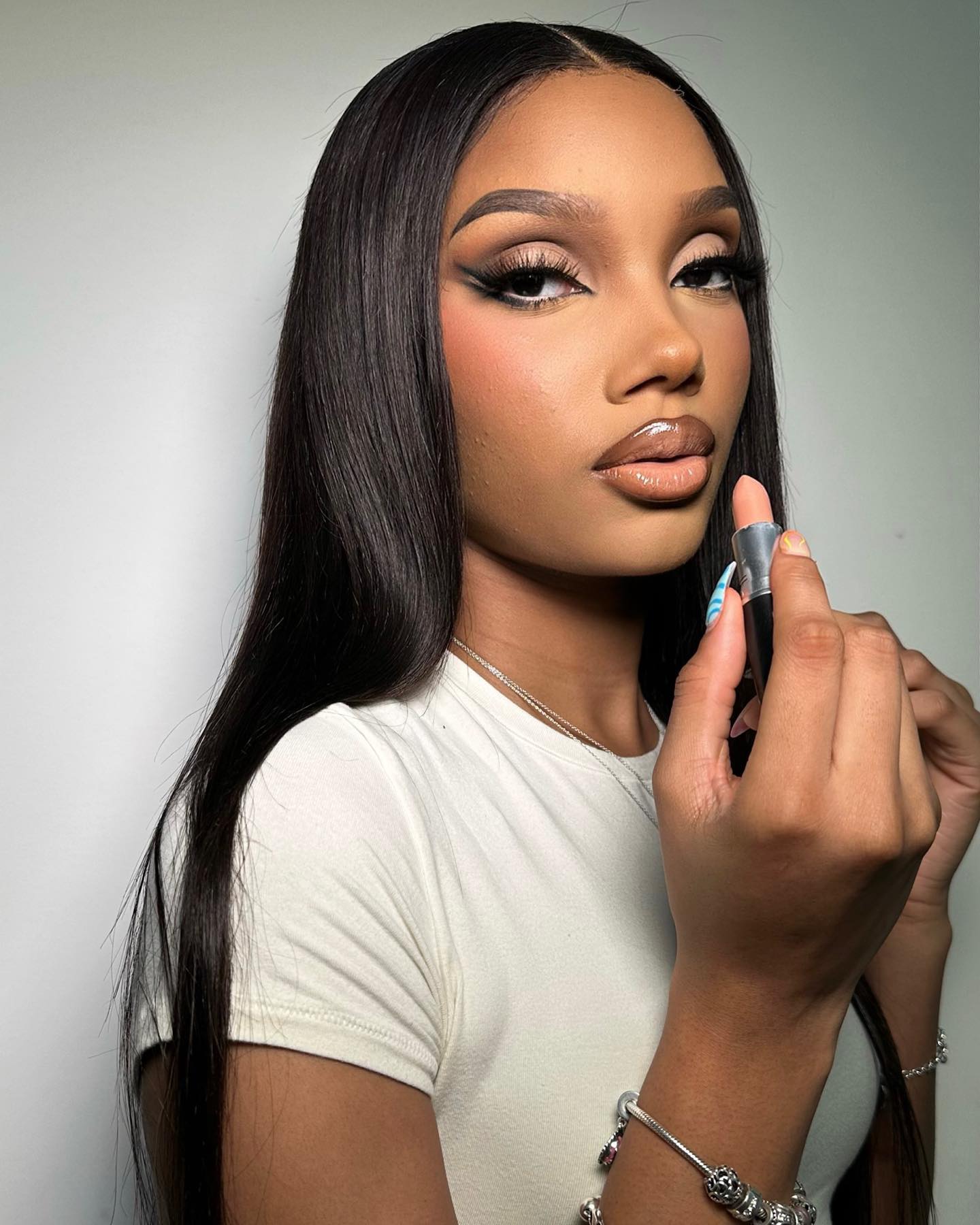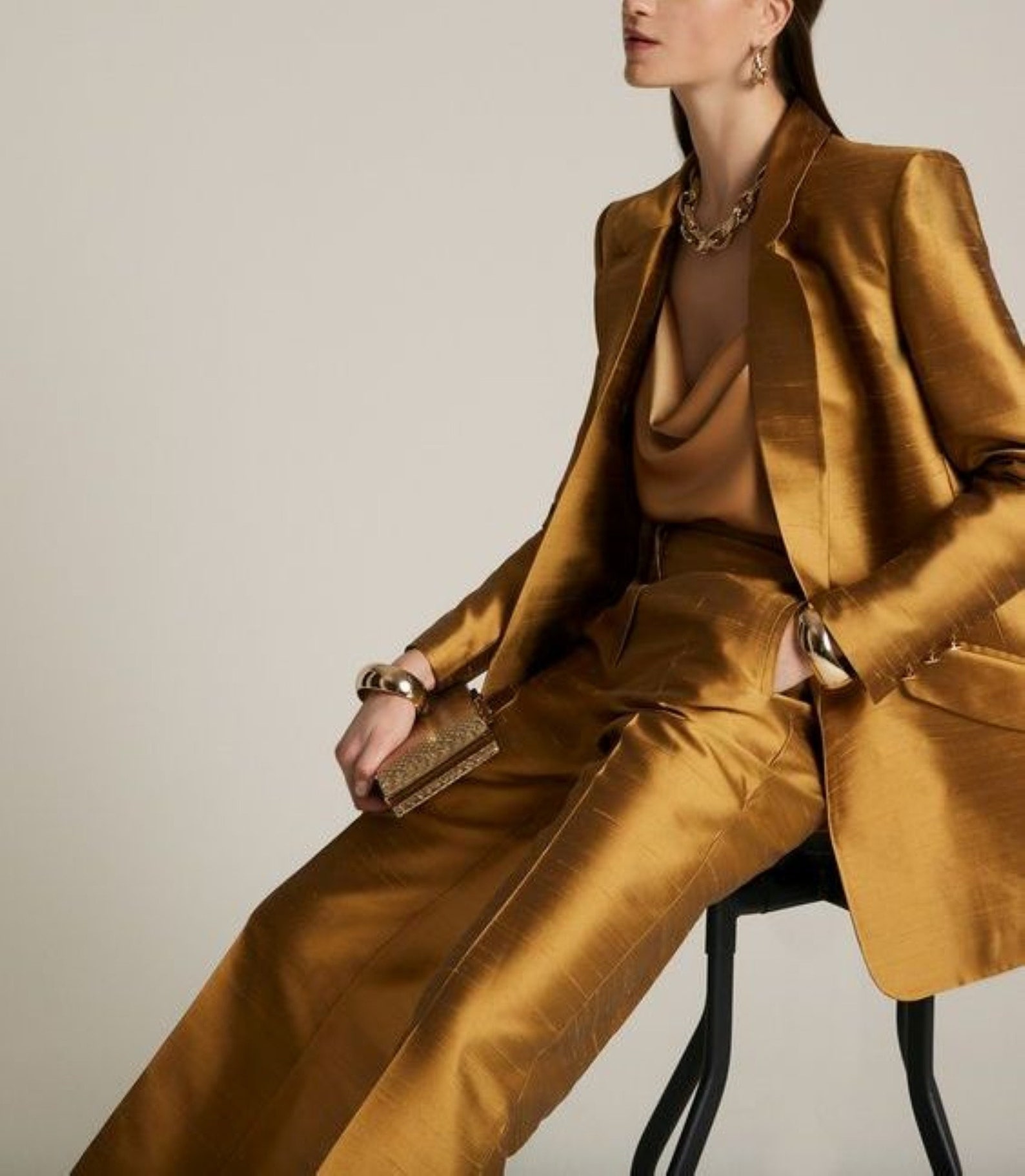 IG @xomakeupartistry_
Mustard yellow three-piece from couturebespoken on Etsy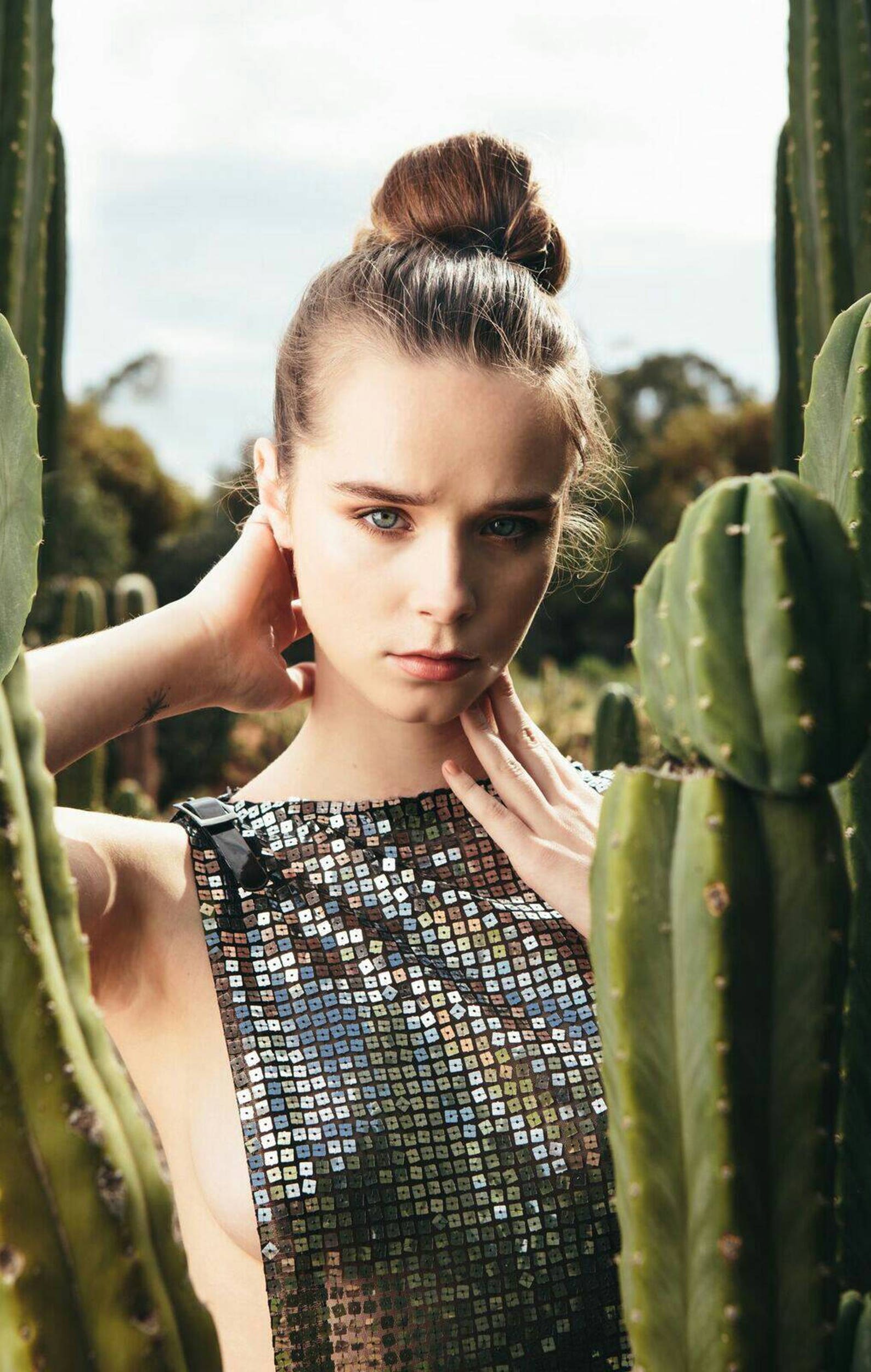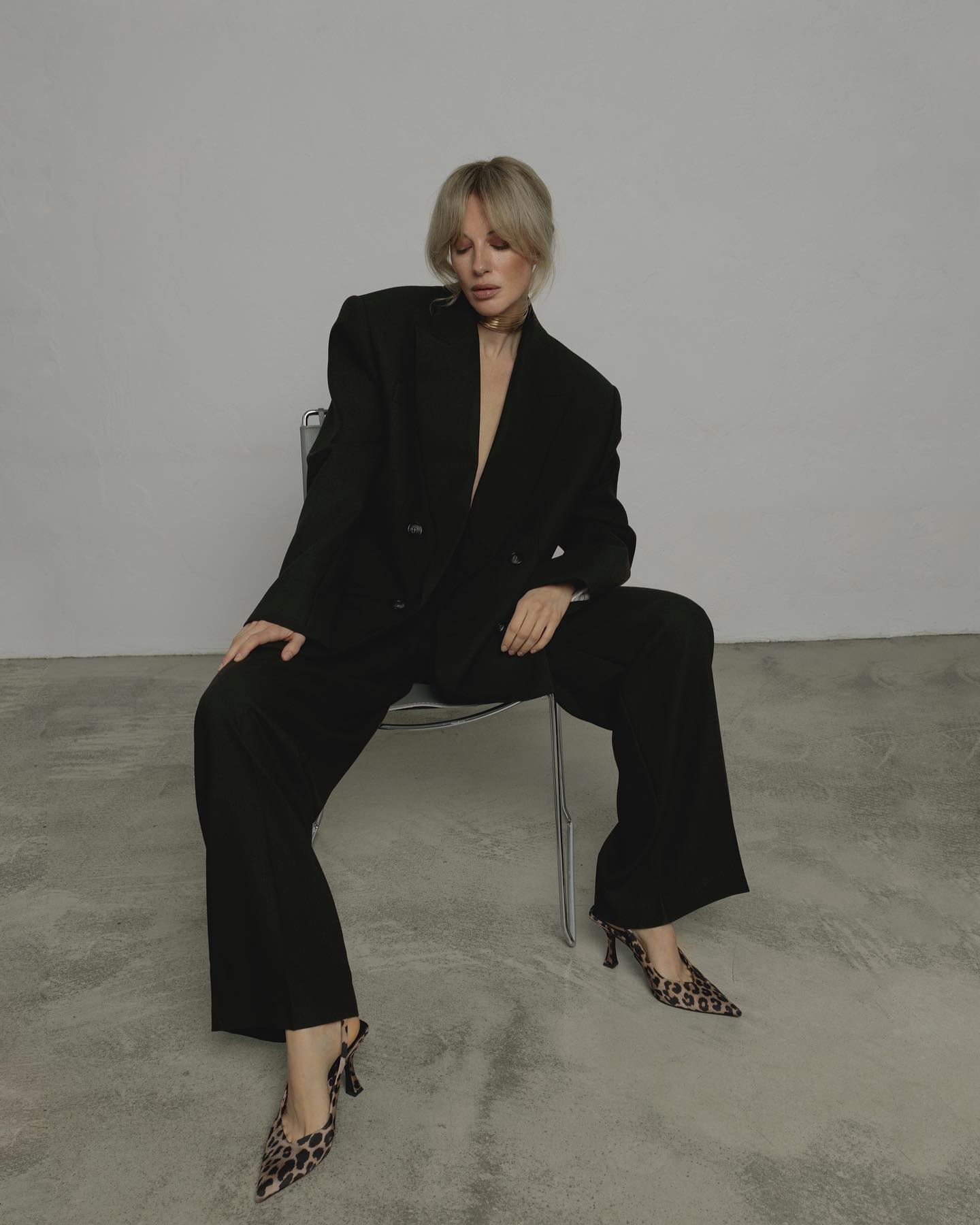 Sequin dress from BIRDSKINAU
Tux from BAZHANE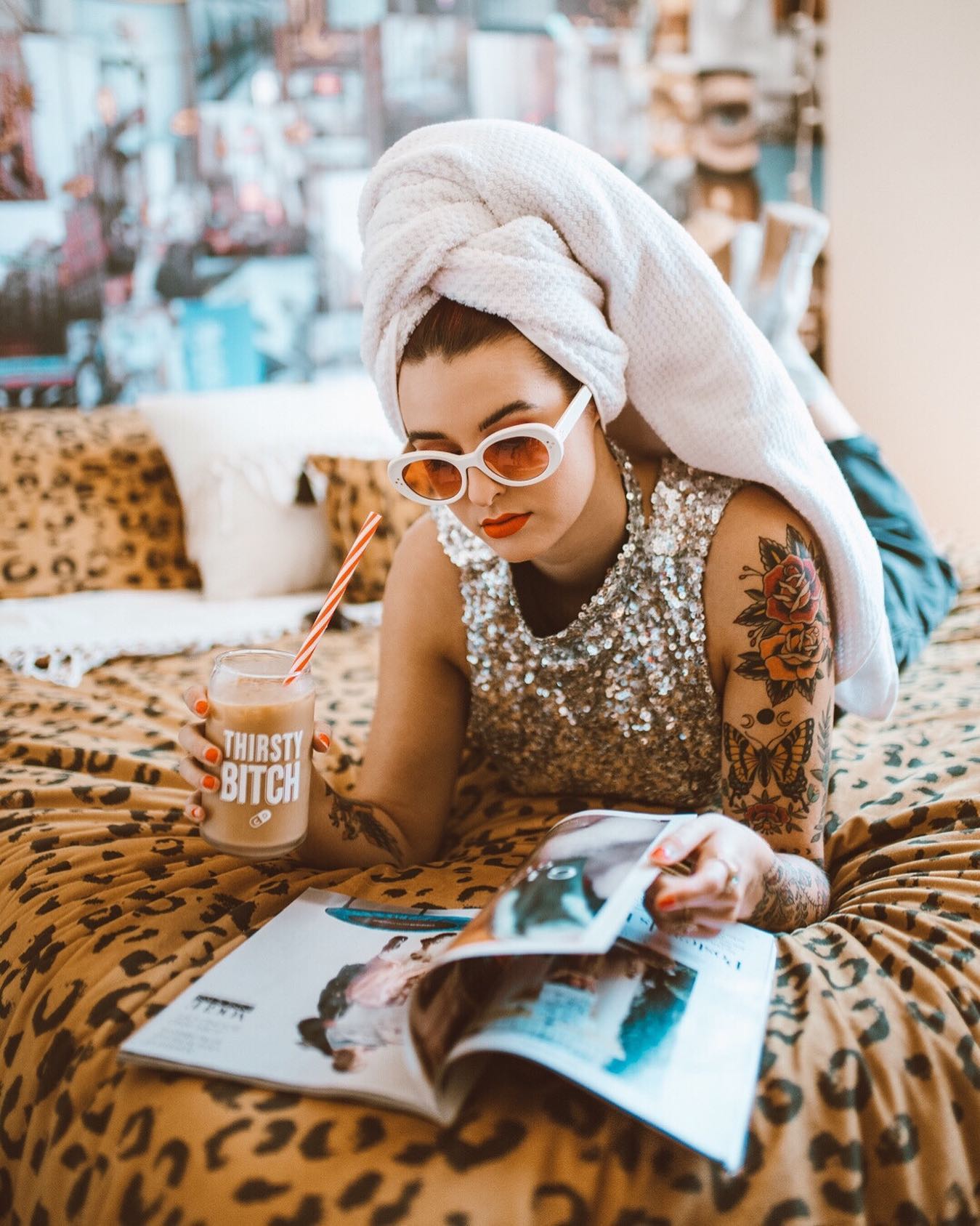 IG @jordanorion
Pale blue dress from GiRaStore on Etsy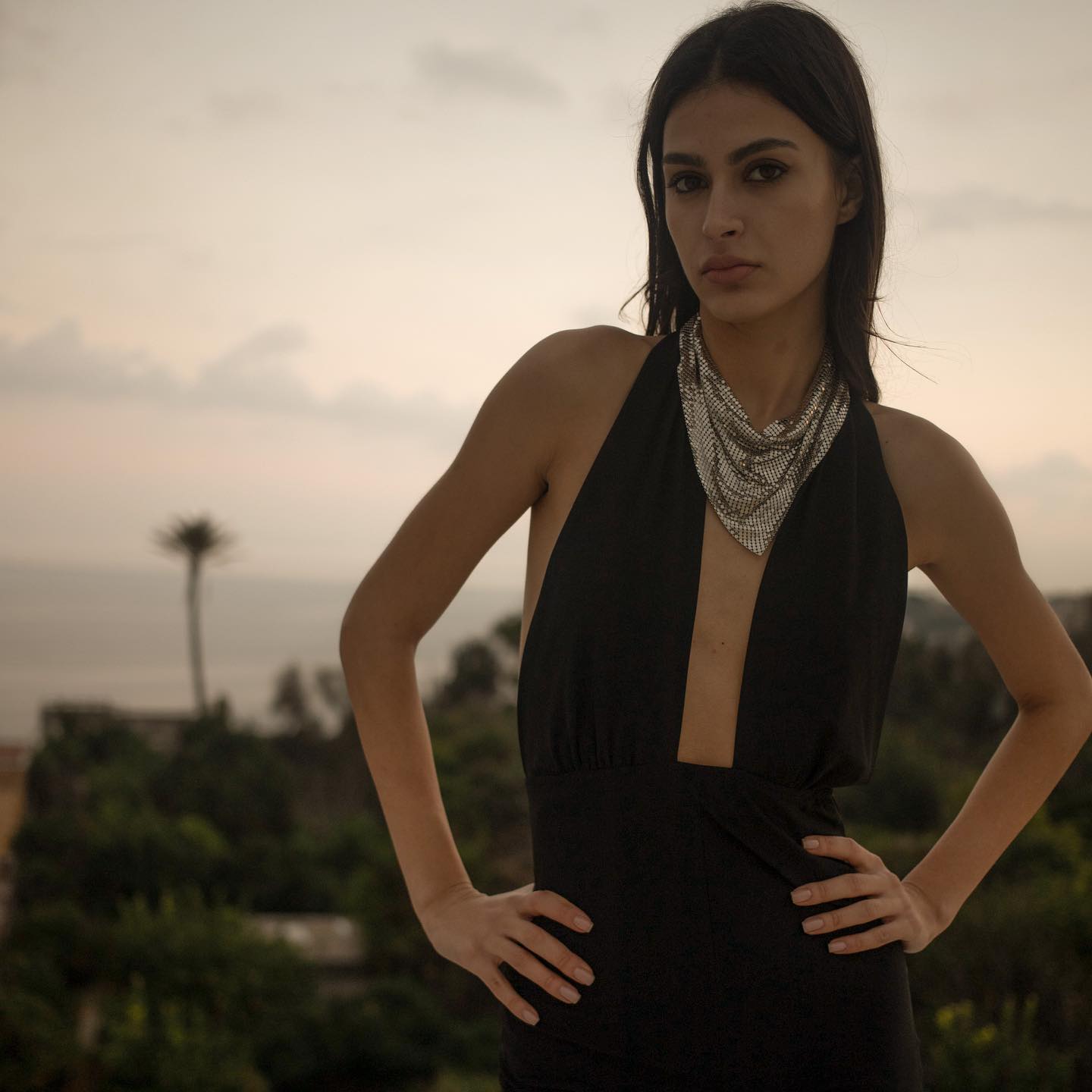 Dress from Fatale Vestiaire (IG @fatale_vestiaire)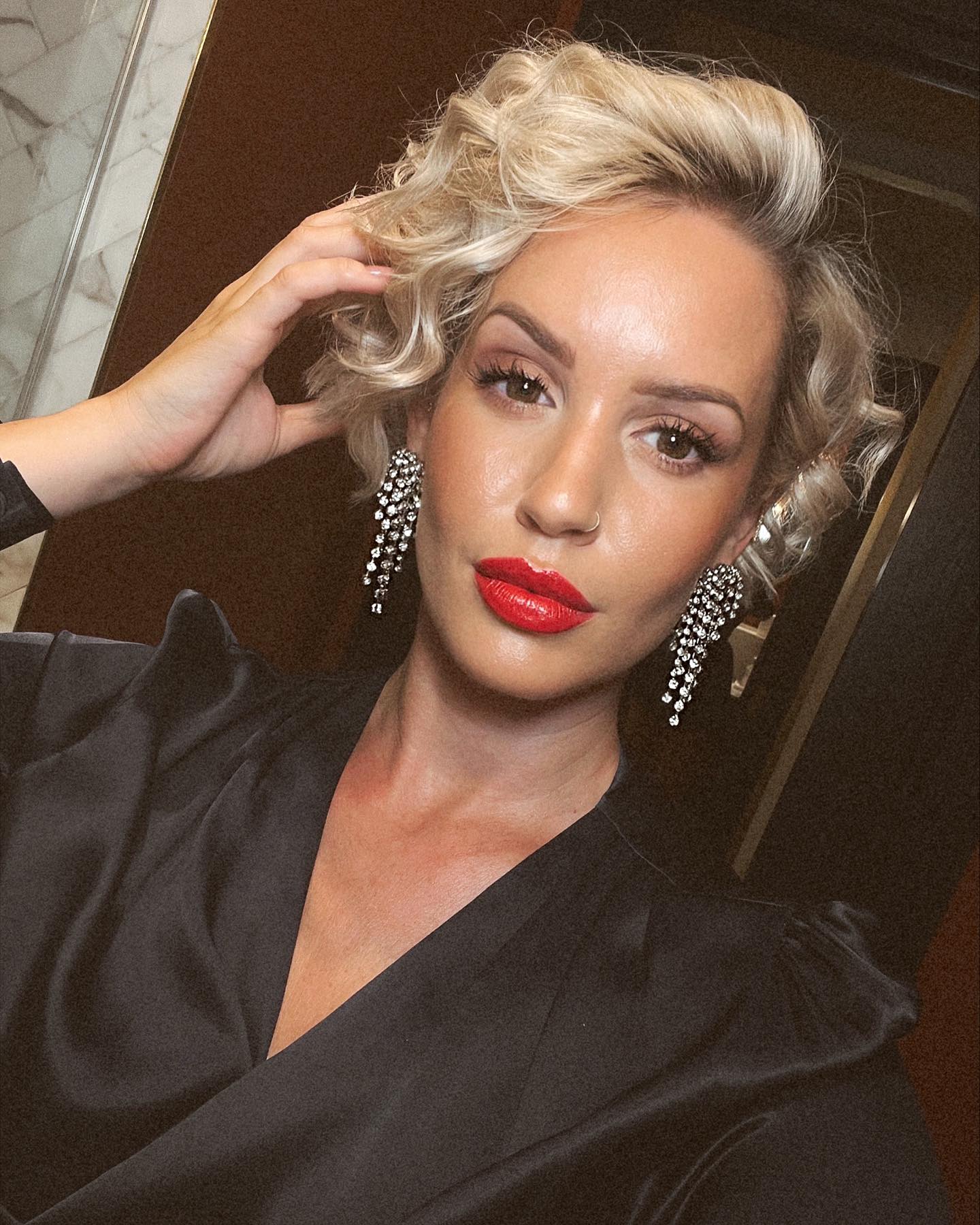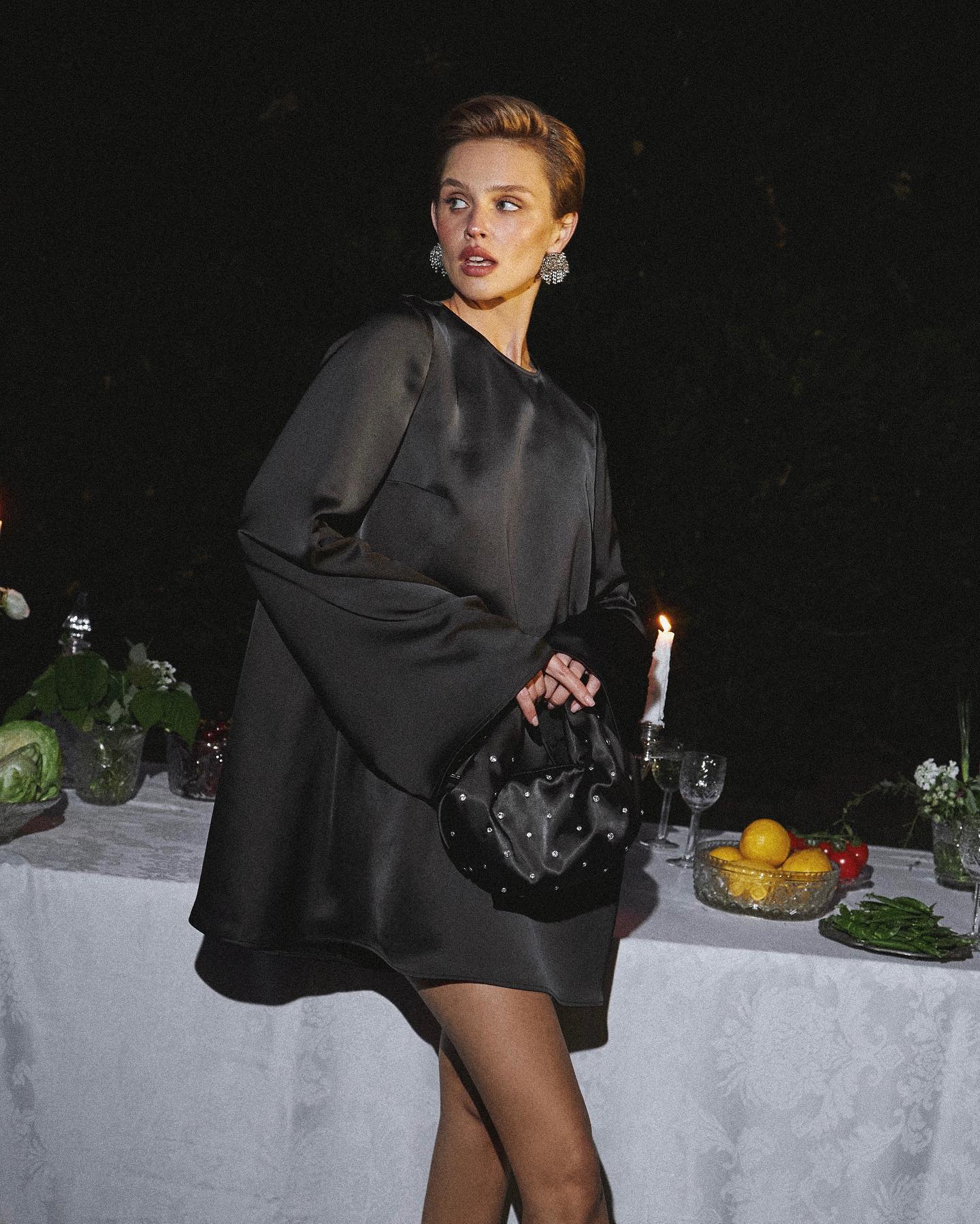 IG @madeleineschoen
Black mini dress from BAZHANE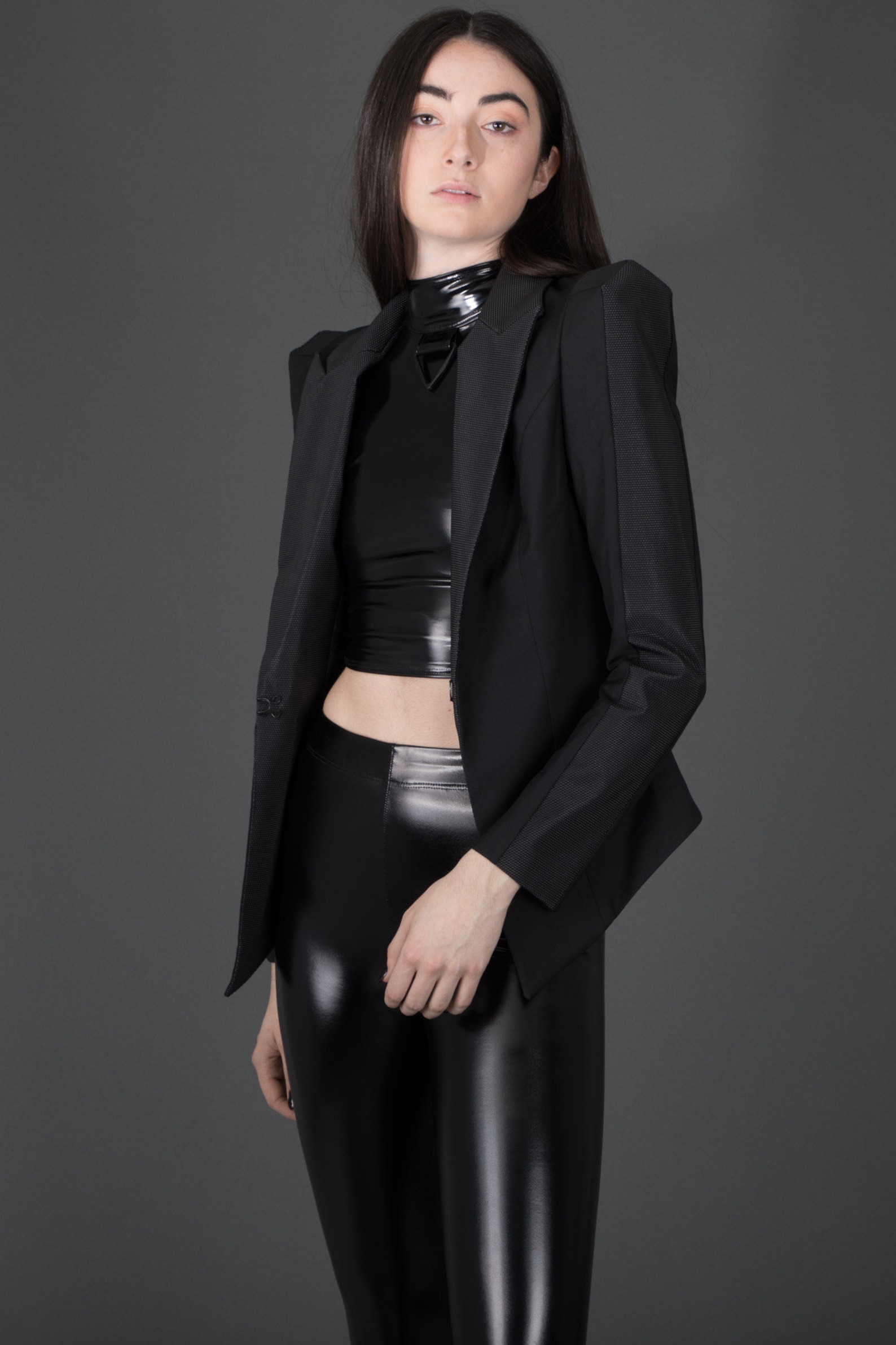 Carbon-14 blazer from MichelleUberreste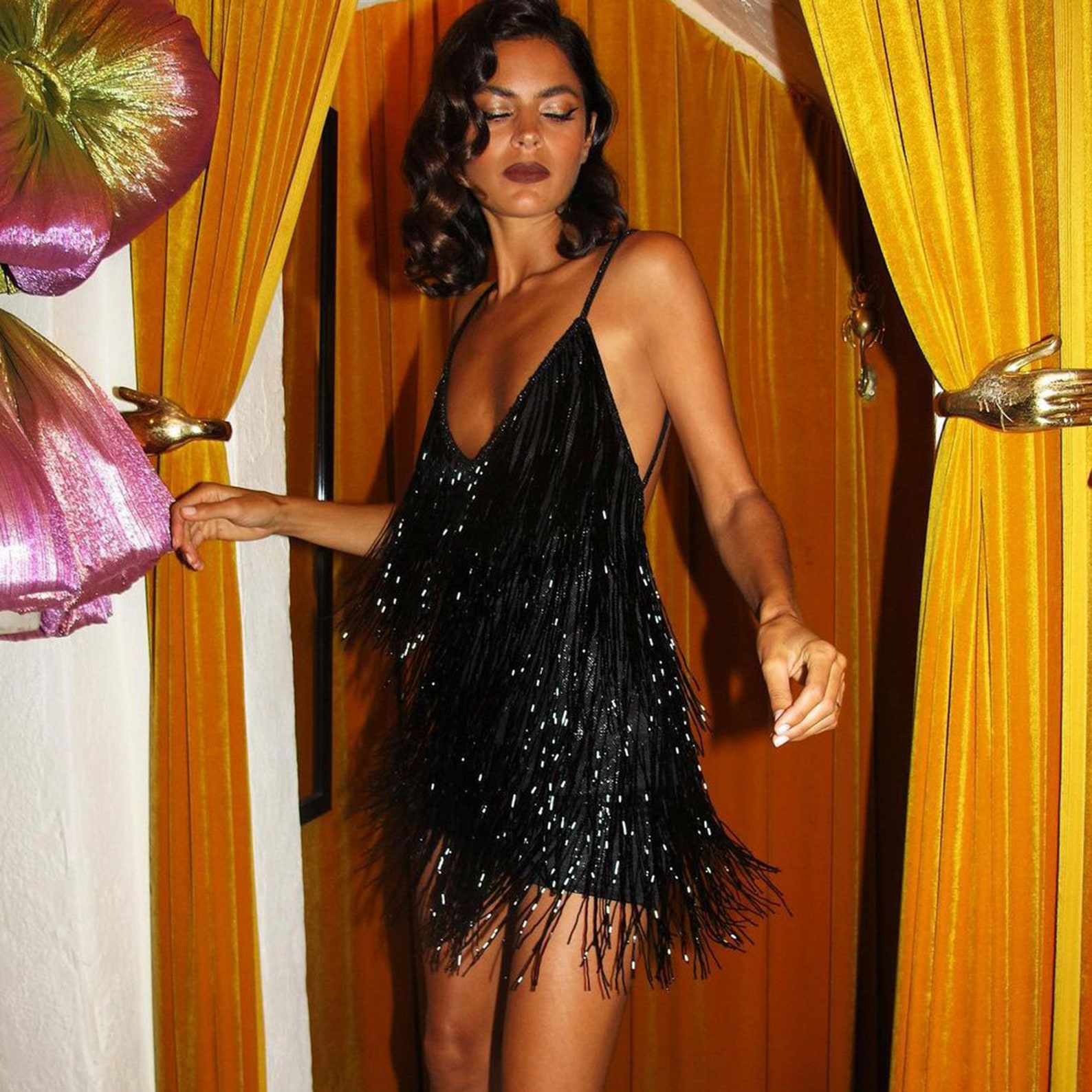 Jazzy sequin dress from ApparelGala on Etsy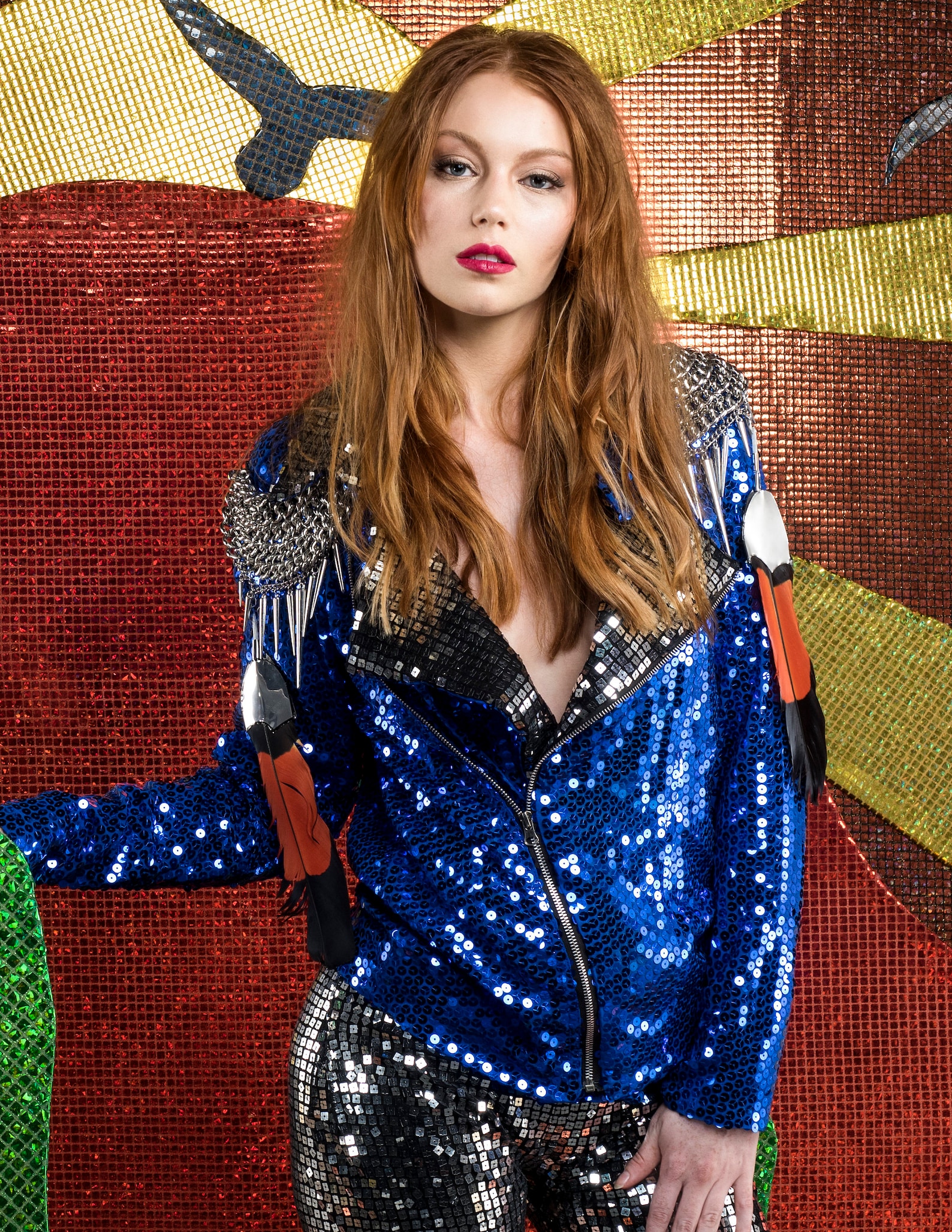 Sequin jacket from BIRDSKINAU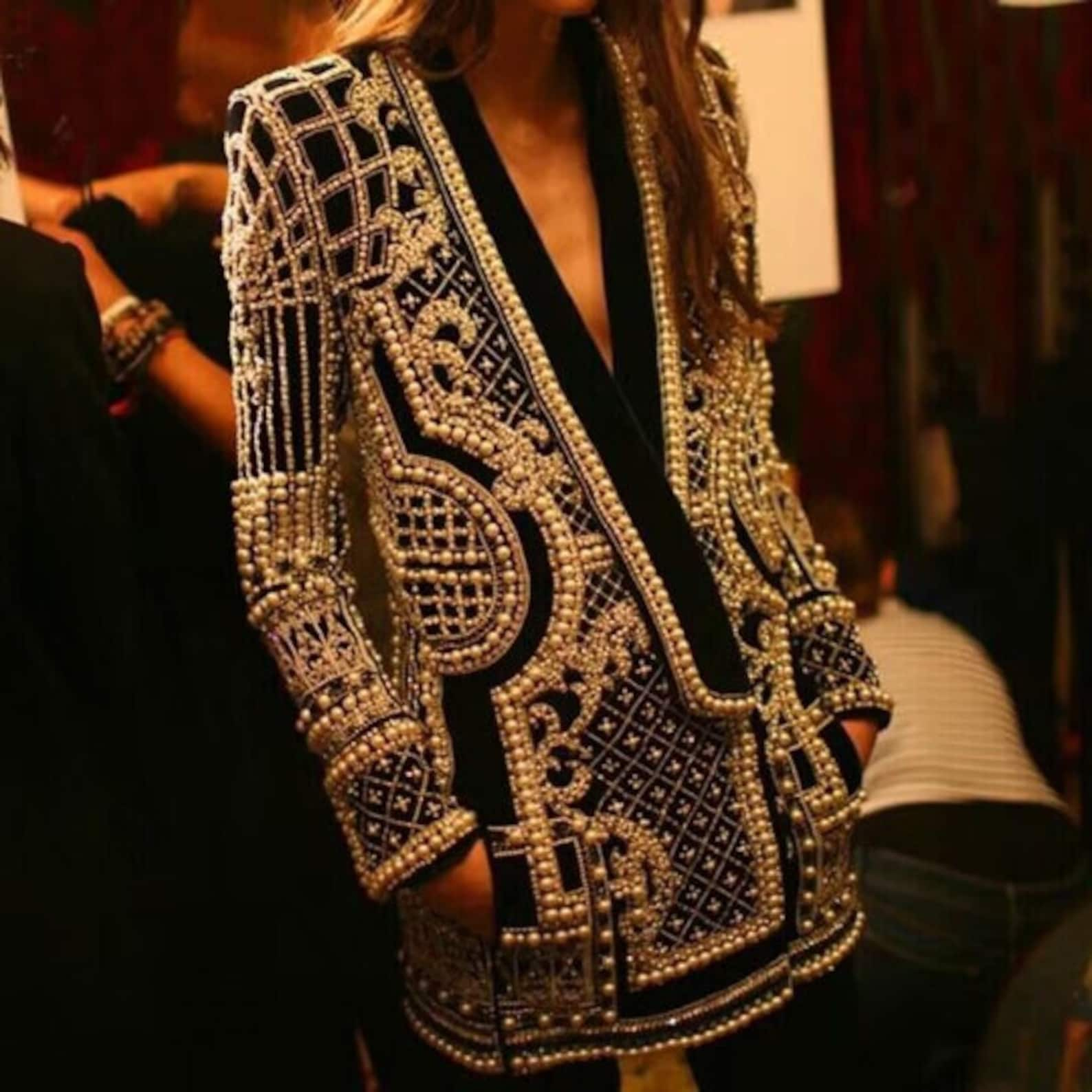 Pearl jacket from LaceRiley on Etsy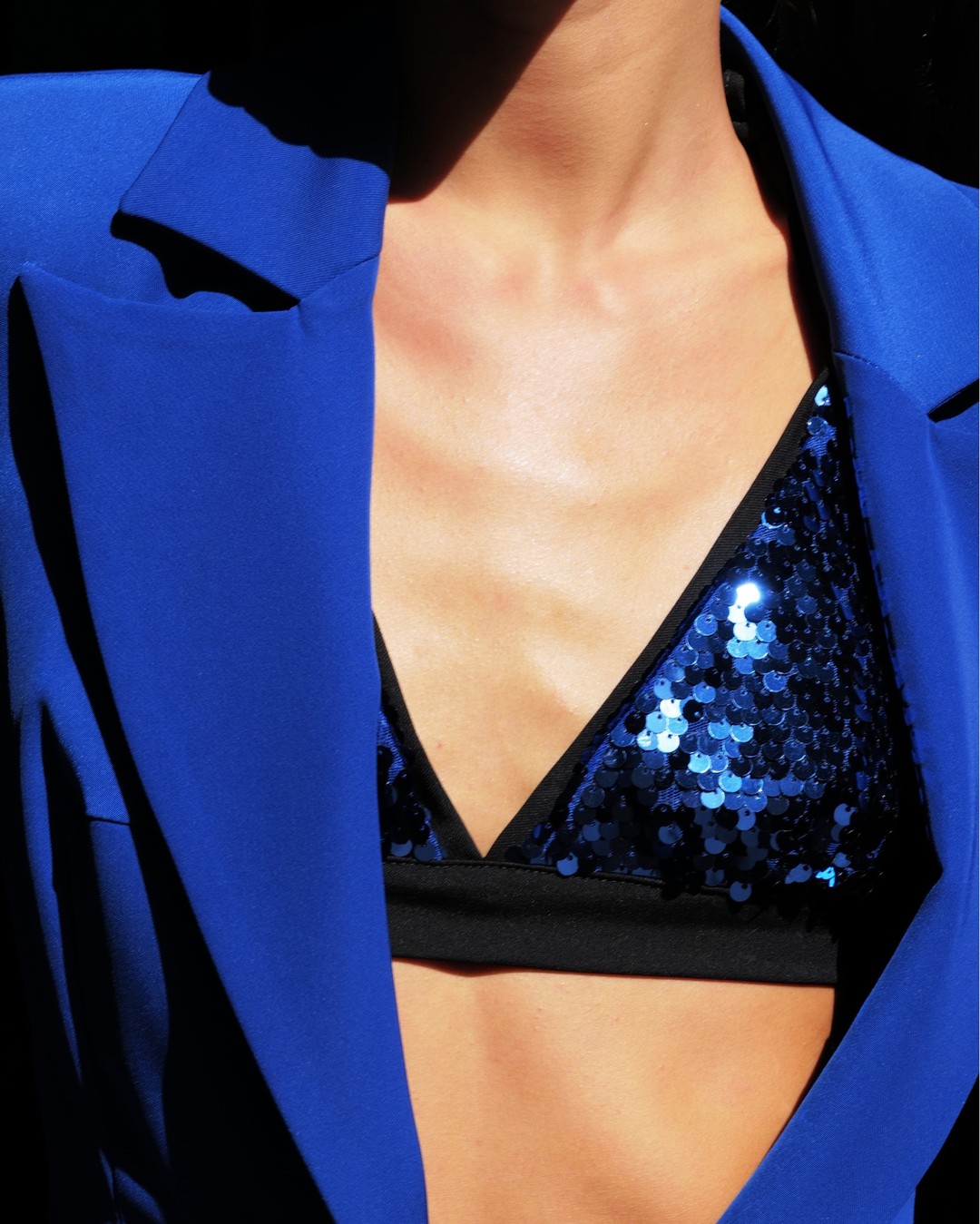 Blue suit and top from Fatale Vestiaire (IG @fatale_vestiaire)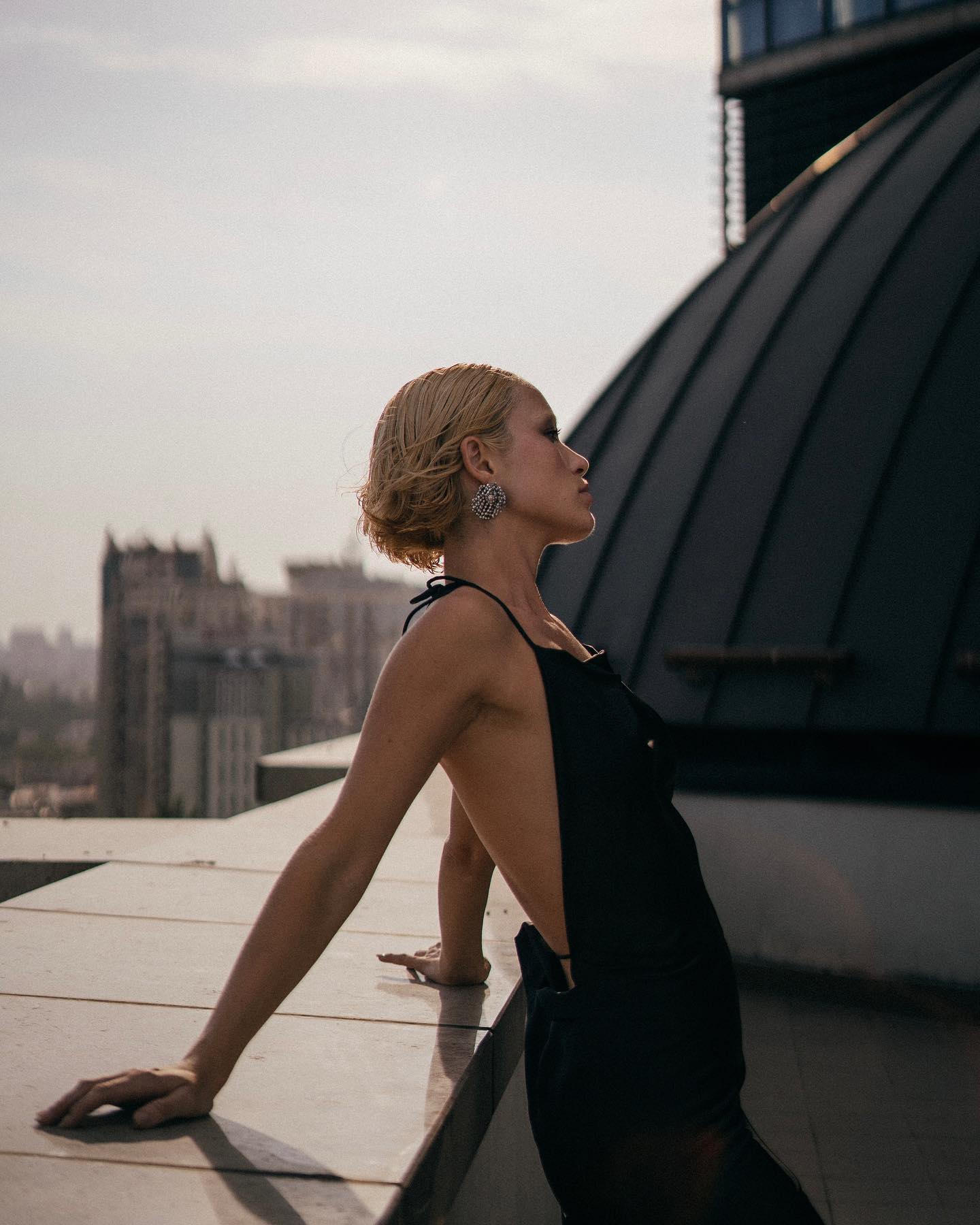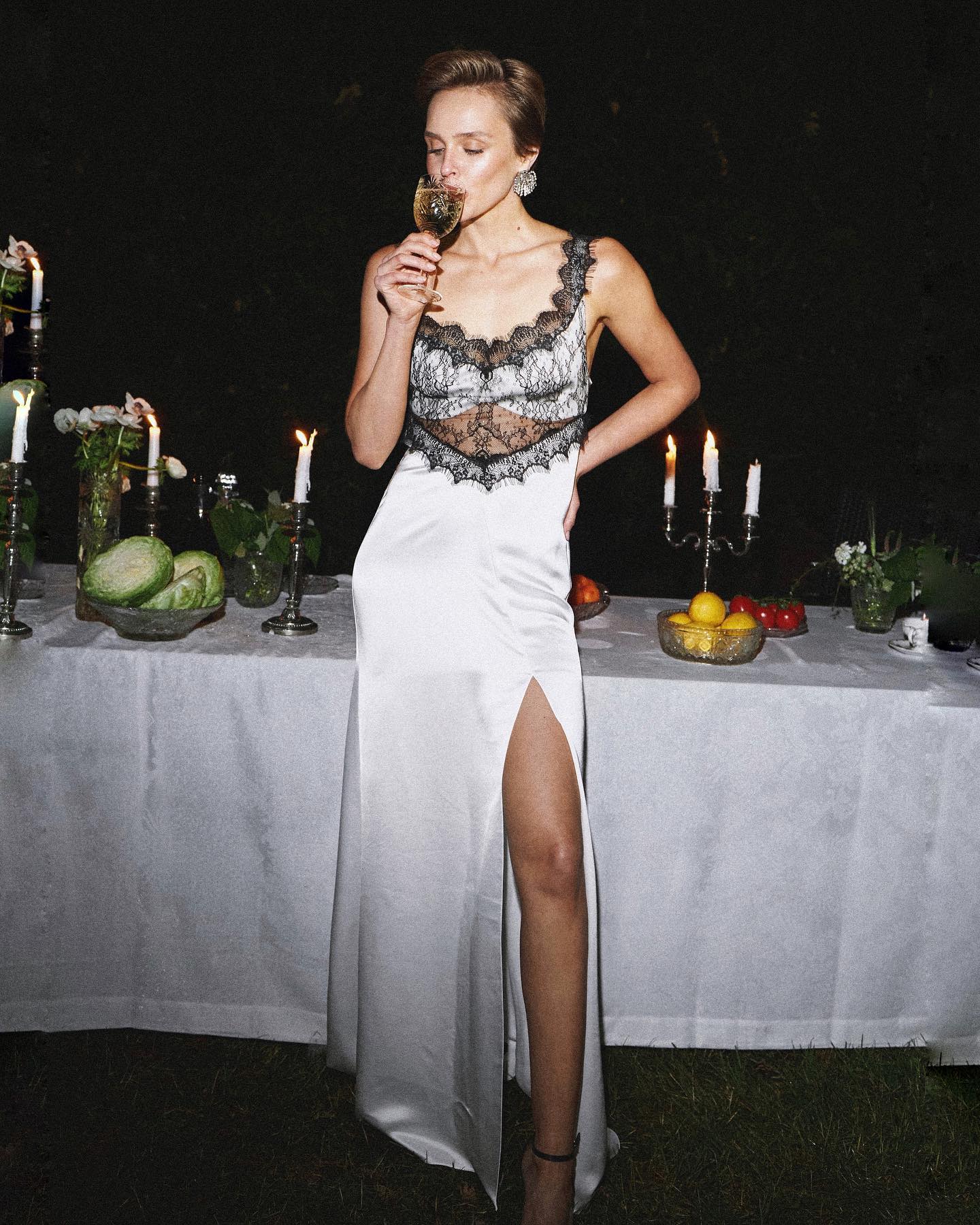 Both dresses from BAZHANE
Makeup in the Glamcore Aesthetic
Makeup is also a key component of the glamcore aesthetic. Bold contours, bright colors, glittering eye makeup, and bold lips – the look is far from subtle, and all about making a statement. The point is to make you look like you were sprinkled in diamonds.
If you want to rock the glamcore look without having to shop off couture shelves, just get creative. Shop vintage and thrift stores for bold pieces and don't shy away from being bold with makeup.
The main takeaway is to think big, sparkle, and have fun with your look. The glamcore aesthetic is all about expressing your individuality and stepping outside your own limits, so get ready to shine.
No aesthetic ever started directly with fashion
Glamcore is an aesthetic that combines fashion, music, and art to create a bold and daring style. This look is often created with a bright, glamorous twist, usually involving bright colors, makeup, and statement jewelry reminiscent of the glam rock era of the 1970s. Glamcore can also be used to express a confident and edgy vibe, while still being totally sexy.
Though glamcore is rooted in the past and inspired by glam rockers, it has become a popular look for everyone of all ages, especially for Gen Z. Gen Zers have been drawn to Glamcore because it is an incredible way to express themselves artistically, by embracing different forms of fashion and music.
Glamcore creatives are often very creative and daring, pushing the boundaries of the look with loud colors and infectious music.
Let's look at some of the aesthetic subcultures related to glamcore:
Theater Freaks: Best known for their dramatic makeup and outrageous costumes, theater freaks are a subculture that use makeup to create otherworldly looks. Theater freaks often wear brightly colored, bedazzled clothing as a way of opening themselves up to new possibilities and experimenting with different styles and looks. By wearing bold makeup and accessories, theater freaks can express their individual and unique taste while also creating a strong and empowering image.
Glow Kids: A subculture who love to use neon colors, jewelry, and glitter to create an eye-catching, illuminating look. Whether their style is minimalist or outlandishly bold, glow kids take pride in their signature look of bright colors combined with dark clothing. From fluorescent hair clips and holographic fishnets to neon makeup and rhinestone jewelry, glow kids love to make a statement with their look.
Pastel Goths: This subculture combines gothic and punk fashion with soft pastel colors to create a softer variation of the dark goth aesthetic. Pastel Goths often dress in sweet and sugary shades like pink, blue, and purple, while utilizing dark makeup and accessories. This look allows these folks to create something edgy yet still sweet, giving them the freedom to express their uniqueness and have fun with their style.
No matter which style may choose, each look allows for limitless expressions of individual identity - and that matters.
The Glamcore Aesthetic in Celebrity Fashion
The glamcore aesthetic is becoming increasingly popular among celebrities, and for good reason. This on-trend style is a mixture of classic, glamorous designs and edgy, modern silhouettes. Celebrities are embracing this trend and wearing it proudly, whether it be on the red carpet or their daily lives. It is no wonder that stars are choosing to showcase the glamcore aesthetic as it allows for a wide range of options and opportunities to express themselves.
One of the most notable celebrities who wear the glamcore aesthetic is Lady Gaga. Her outfits are always over the top, and the glamcore aesthetic gives her the perfect platform to express her wild, outrageous style. Her signature look includes eye-catching metallics, ruffles, and bold patterns. She is usually seen doing the most when it comes to her outfit choices and she pulls off each look with ease.
Ariana Grande is another star who likes to rock the glamcore look and she does it effortlessly. Her chic and glamorous looks often lean towards a more feminine approach, usually featuring feminine silhouettes and delicate details like lace, bows, and pearls. She is the definition of girly glamour and her glamorous aesthetic is something that her fans can only dream of having.
In addition to these two celebrities, Jennifer Lopez and Cardi B are also continually sporting the look. Lopez often goes for a more polished and sophisticated aesthetic. Her looks usually involve lots of sparkles and glamorous sequin ensembles that often have a modern twist. On the other hand, Cardi B's style is typically more daring than the others, often featuring a mix of different bold prints and colors.
So, if you want to take your fashion game to the next level, consider embracing the glamcore aesthetic. This trend won't be going away anytime soon and you will be sure to stand out no matter where you go. Celebrities have been rocking this trend for some time now, and it is gaining increasing popularity with each passing day. So, get ready to be the envy of everyone around you when you step out in your own glamcore look.