How To Become A Successful Fashion Photographer? A Comprehensive Guide
Hero photography by @sheila_velasco
Have you ever dreamt of becoming an iconic fashion photographer? Alas, it can be a challenging journey to make that dream come true. But here's some good news — mastering the art of fashion photography is not impossible.
With dedication, hard work, and persistence as your swords and the right guidance as your shield, you can become a successful professional in this field. So if you're willing to walk this path of success, then don't look further — we have all the answers you need!
Research the fashion photography industry
The fashion photography industry is a dynamic and competitive arena where creativity and innovation are highly valued. Professionals in this field are constantly pushing the boundaries of what is possible and exploring new techniques to capture striking and impactful images.
Photography by @themichaelhani
At the forefront of this industry are some of the most talented photographers, stylists, and models who work tirelessly to create captivating visuals that resonate with audiences around the world. And if you want to become one yourself, Photographertouch is the right place to get you started. As you dig deeper into this exciting field, you'll discover the latest trends, tools, and tricks used by leading industry professionals, helping you unlock your own creativity and passion for fashion photography.
Develop a portfolio of your work
As with any profession, having a portfolio is essential for showcasing your work and standing out from the competition. Know that a great fashion photography portfolio should reflect your unique point of view, highlight your technical skills, and tell a story through your images.
Product photo for BAZHANE Boutique @bazhane_btq
Experimenting with different styles, lighting, and angles can help you discover your niche and develop a signature look. Don't be afraid to take risks and let your creativity run wild. With a carefully curated portfolio, you can demonstrate your passion and readiness to make your mark in this exciting industry.
Build your network
In the world of photography, building a solid network is the key to success. Social media platforms offer unparalleled opportunities to showcase your work and connect with potential clients or even like-minded professionals. But social media isn't the only tool you can take advantage of to get recognition in your community.
Attend networking events: photography conferences or exhibitions can help you form meaningful relationships with industry peers and establish your presence.
Photography by @leylaevani
Collaborate with other photographers: they allow you to learn from their experiences, exchange ideas, and create new and exciting projects together.
Enter competitions: there are many fashion photography contests that offer rewards and recognition for outstanding work. Participating in them can be incredibly helpful in gaining visibility and credibility in the industry.
Stay updated: the fashion photography industry is constantly changing, so it's important to stay up-to-date with the latest trends and technologies.
Take classes or workshops
Photographs don't just happen by chance. They require skillful techniques and years of practice to perfect. While natural talent plays a role, taking workshops and classes is essential for photography enthusiasts who want to hone their skills — learn about perfecting lighting, experimenting with composition, styling your subjects, and enhancing your images through retouching.
Bear in mind that photography classes are an investment in your craft, providing you with the essential knowledge to capture images that are visually stunning and attractive to your audience.
Product photo for Princess Polly USA
Invest in the necessary equipment
Photography has become an increasingly popular hobby and profession, with more and more people looking to capture beautiful, high-quality images. But stunning photos are not the same without proper equipment.
Investing in a quality camera is just the beginning of your journey — you also need lenses that can capture the perfect detail, flashes that will ensure the lighting is just right, and a sturdy tripod to keep everything steady. By equipping yourself with these essential tools, you'll be able to elevate your photography skills to the next level and produce images that truly stand out.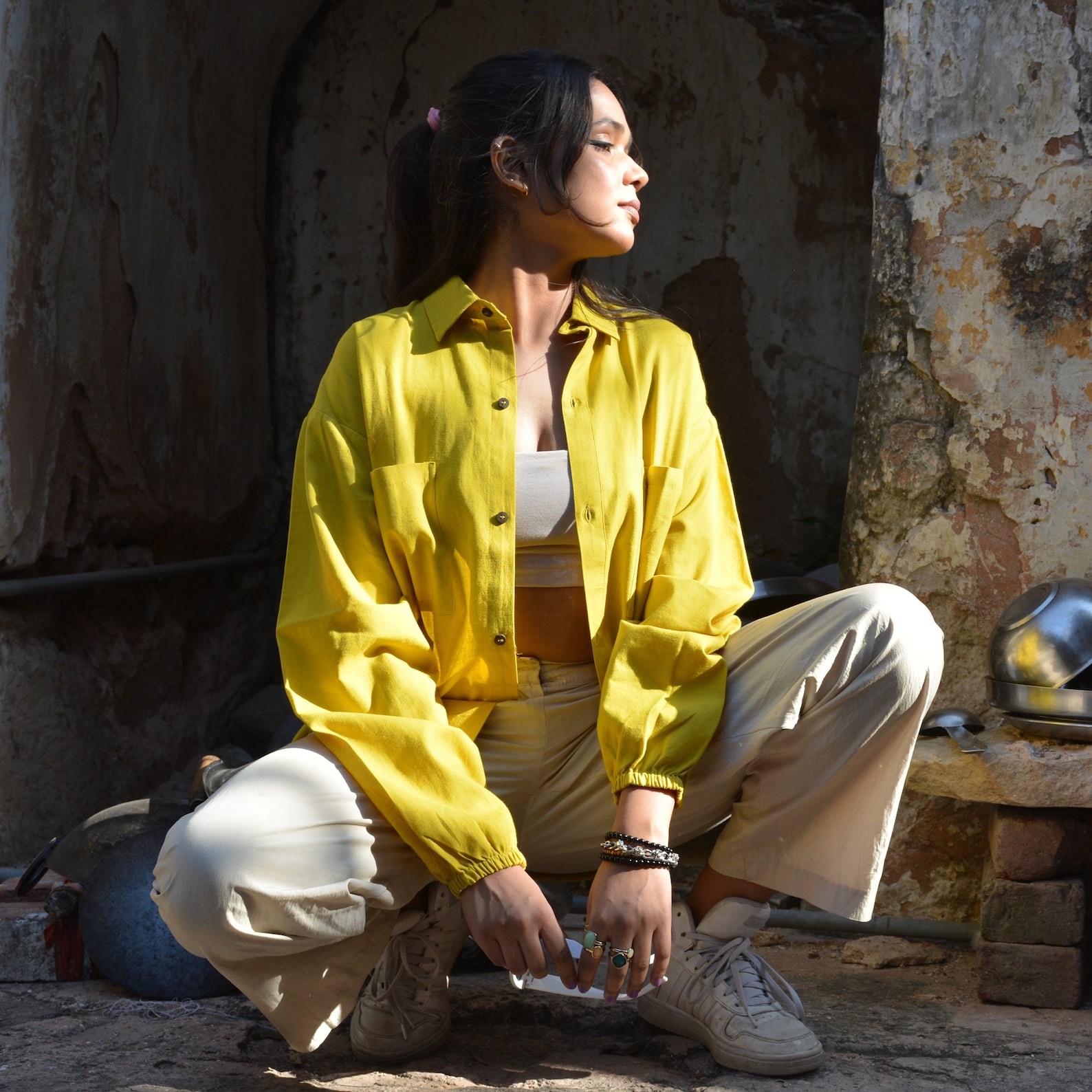 Product photo for ModernMoveBoutique on Etsy
Identify potential clients
For photographers, identifying potential clients and keeping track of inquiries is crucial in maintaining their business. With so many fashion brands in the market, it's important to be proactive and follow up on any queries promptly. Whether you're working with established labels or up-and-coming designers, building a reputation and maintaining relationships is a necessity in this competitive industry.
Keep an eye out for potential clients, and when an inquiry comes your way, respond promptly with your distinctive style and expertise. Remember, every opportunity can turn into something big!
---
Fashion photography is an exciting field that can open the doors to many creative opportunities. There are no shortcuts, but with dedication and perseverance, you can have a successful career in this field. Armed with our comprehensive guide, you'll be one step closer to realizing your dreams of becoming a successful fashion photographer. Good luck on your journey!