Lime Green Nails: A Spicy Pop for Your Manicure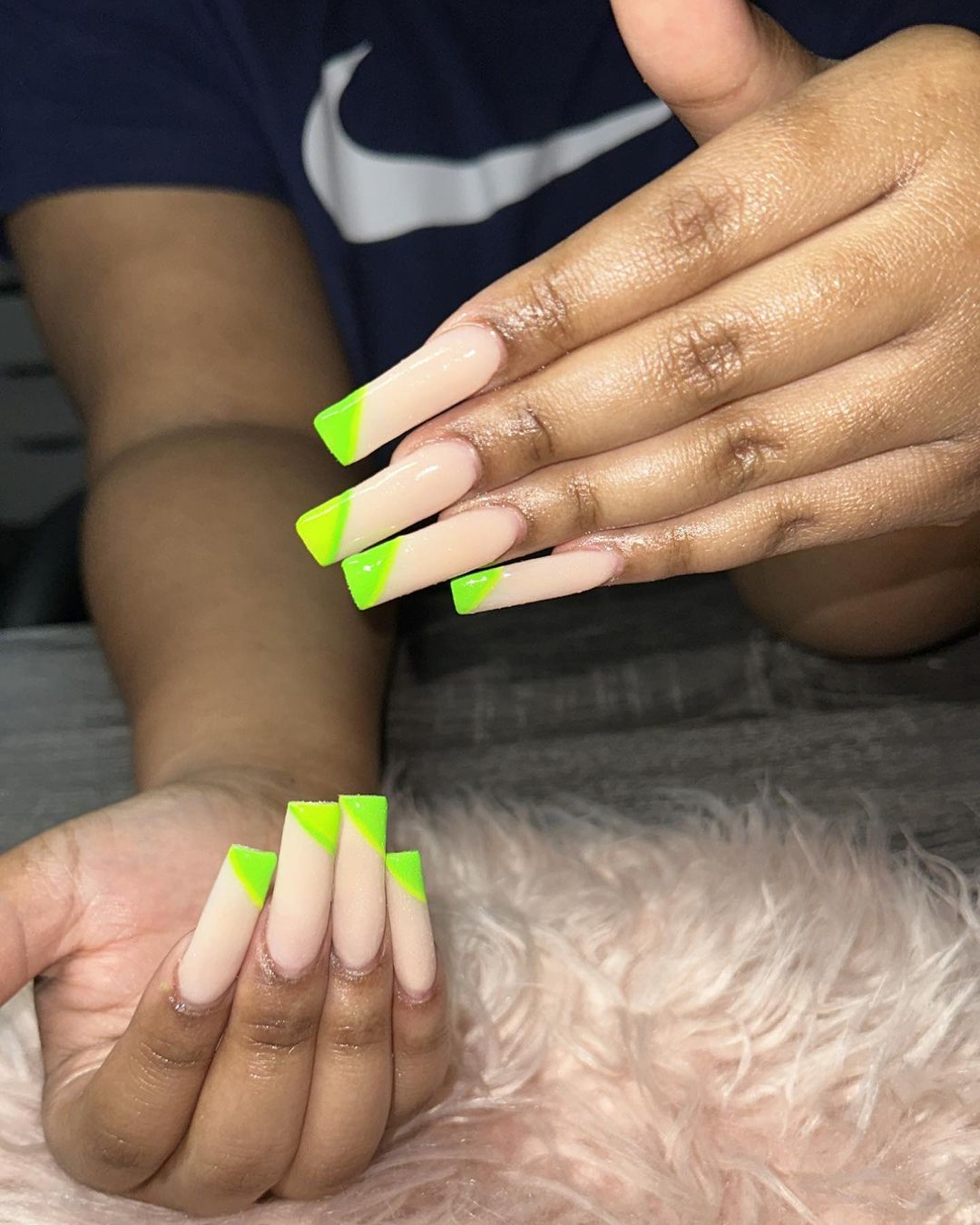 Hero: IG @dripdbyseanie
Are you tired of the same old, boring nail colors? It's time to add some life into your manicure with lime green nails!
Lime green is such a good color for nails because it provides a vibrant accent to the grays and beiges and denims that most of us wear pretty often. Not only does it stand out, it makes a statement.
In this post, we'll dive into why lime green is such a bold choice for your nails and give you some fresh inspo for your next manicure.
Lime green is not a sad color
There's just something about lime green that makes us feel good. It's like a burst of sunshine all wrapped up in a chic, edgy color. Bright greens like lime can look very sporty, which is a popular aesthetic right now in fashion.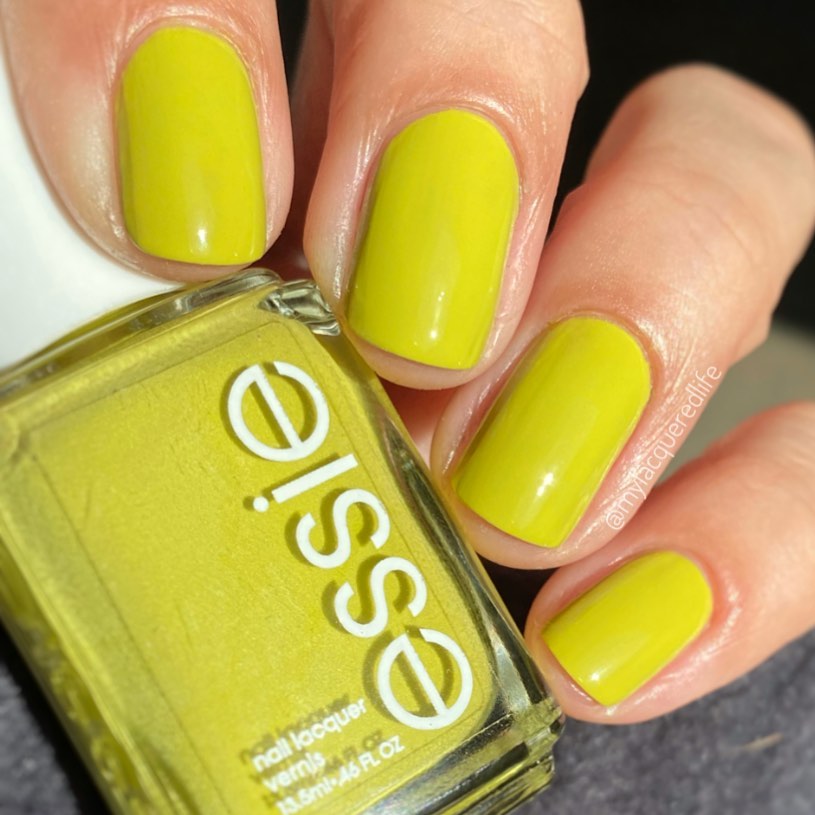 Essie polish in photo from @mylacqueredlife on IG
However, it's not just about fashion - lime green represents renewal, growth, and energy. This color has the power to invigorate and refresh, giving us a sense of renewal that we all need from time to time.
Lime green nail ideas for 2023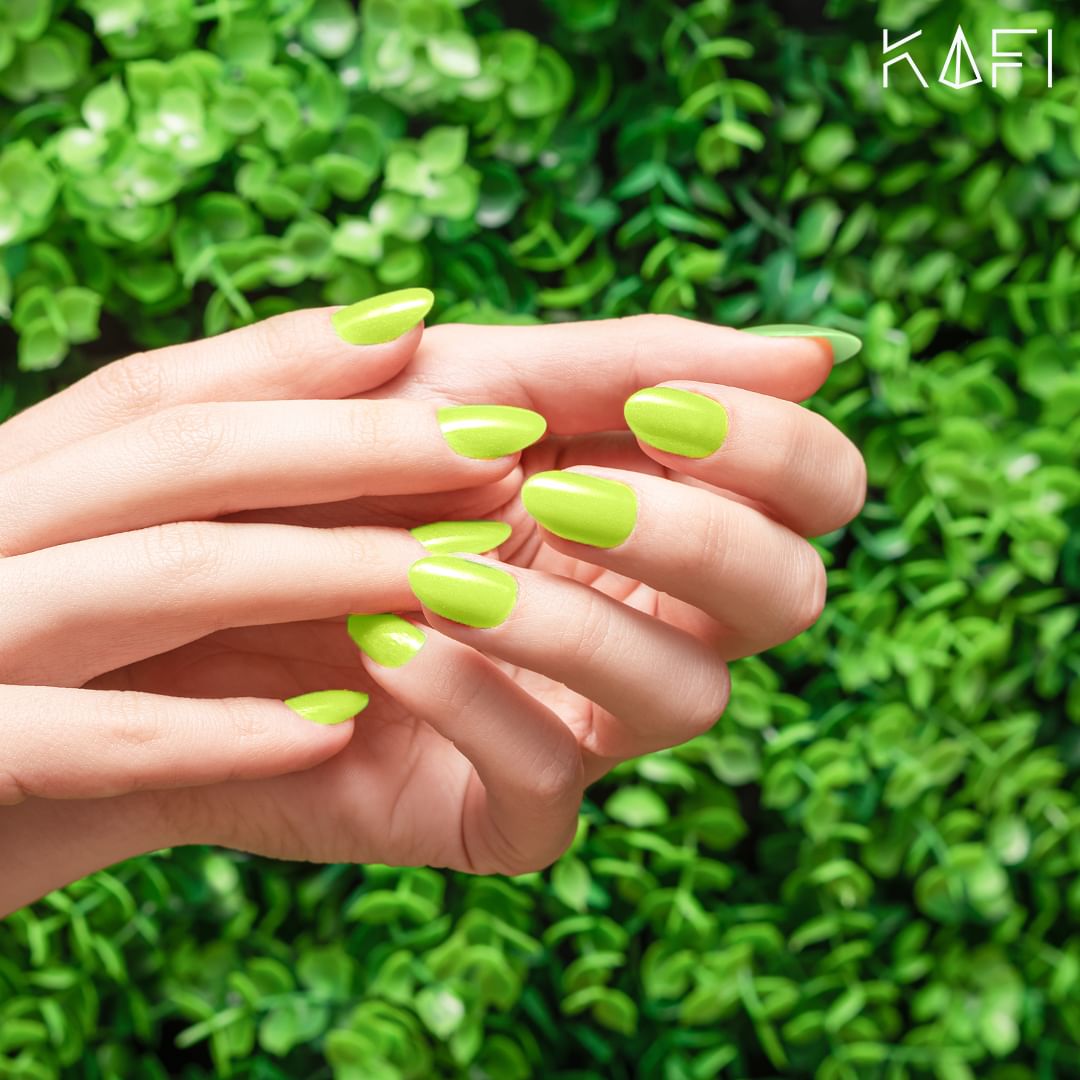 IG @kafi.cosmetics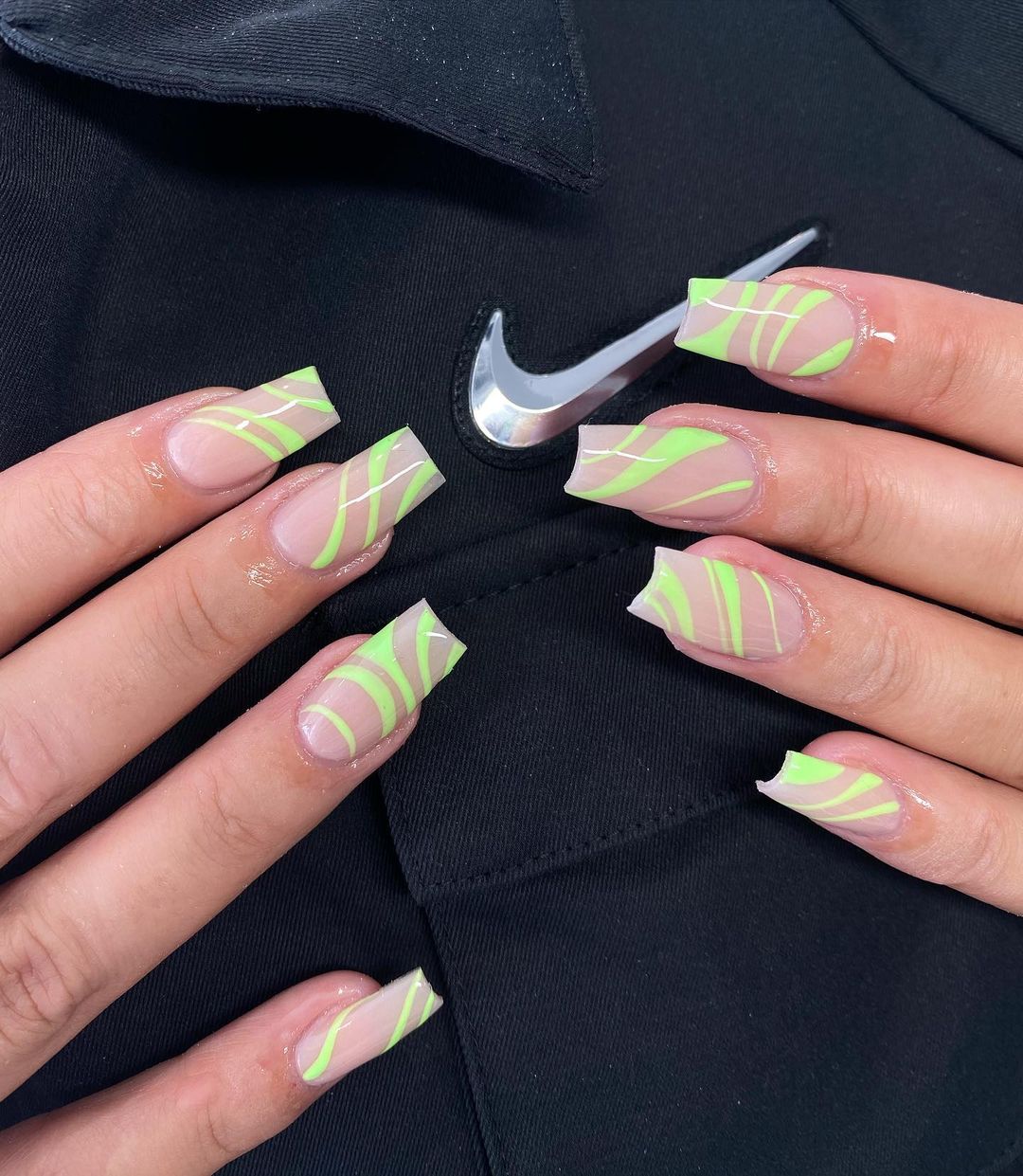 IG @neondrip_x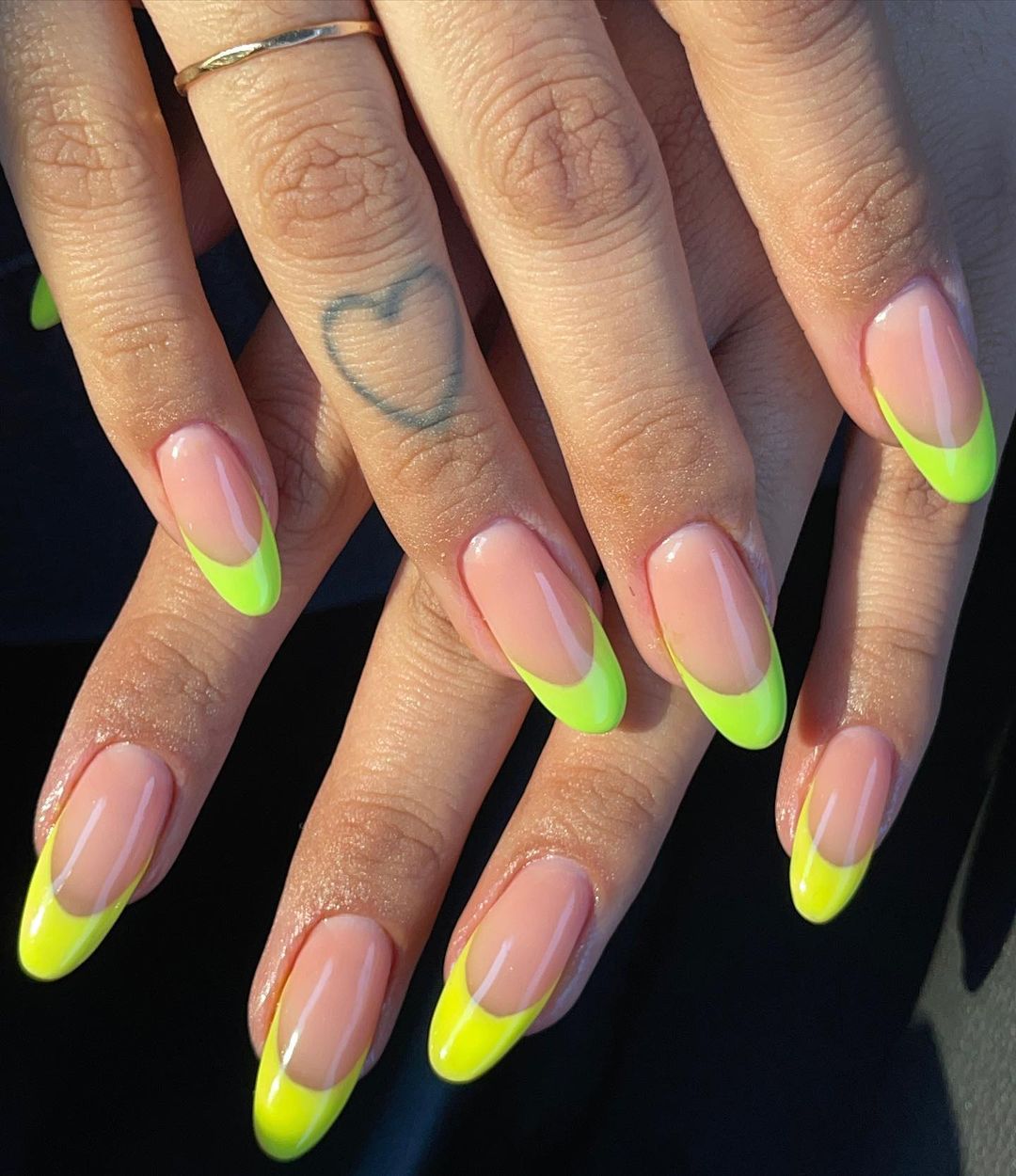 IG @kartegscosmos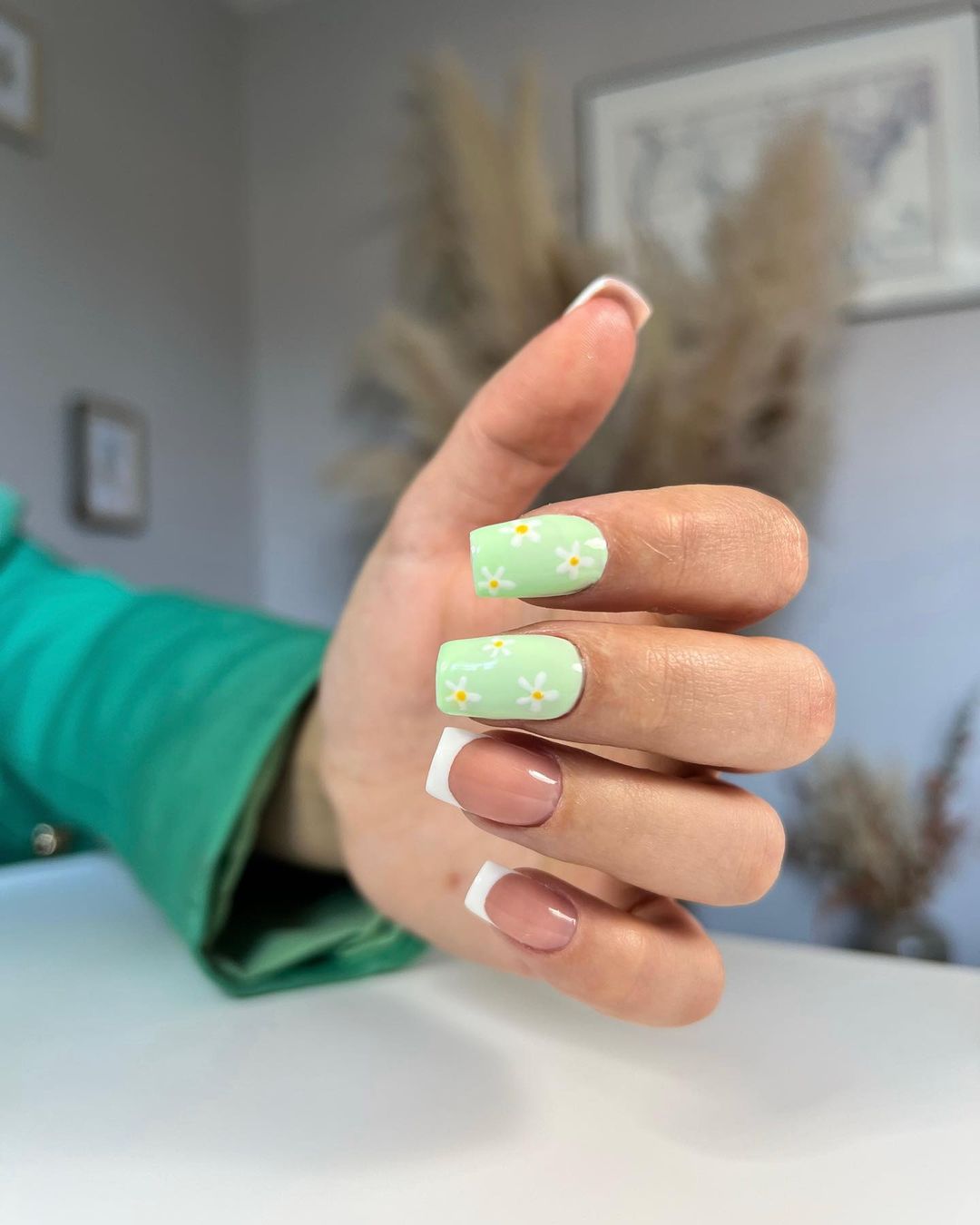 IG @la_paause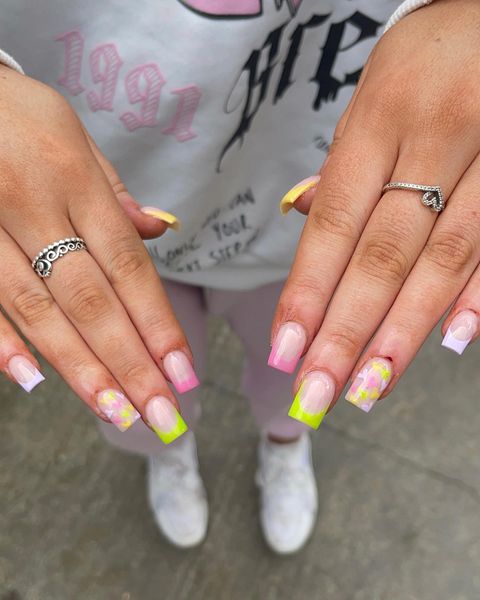 IG @nails_by_tianna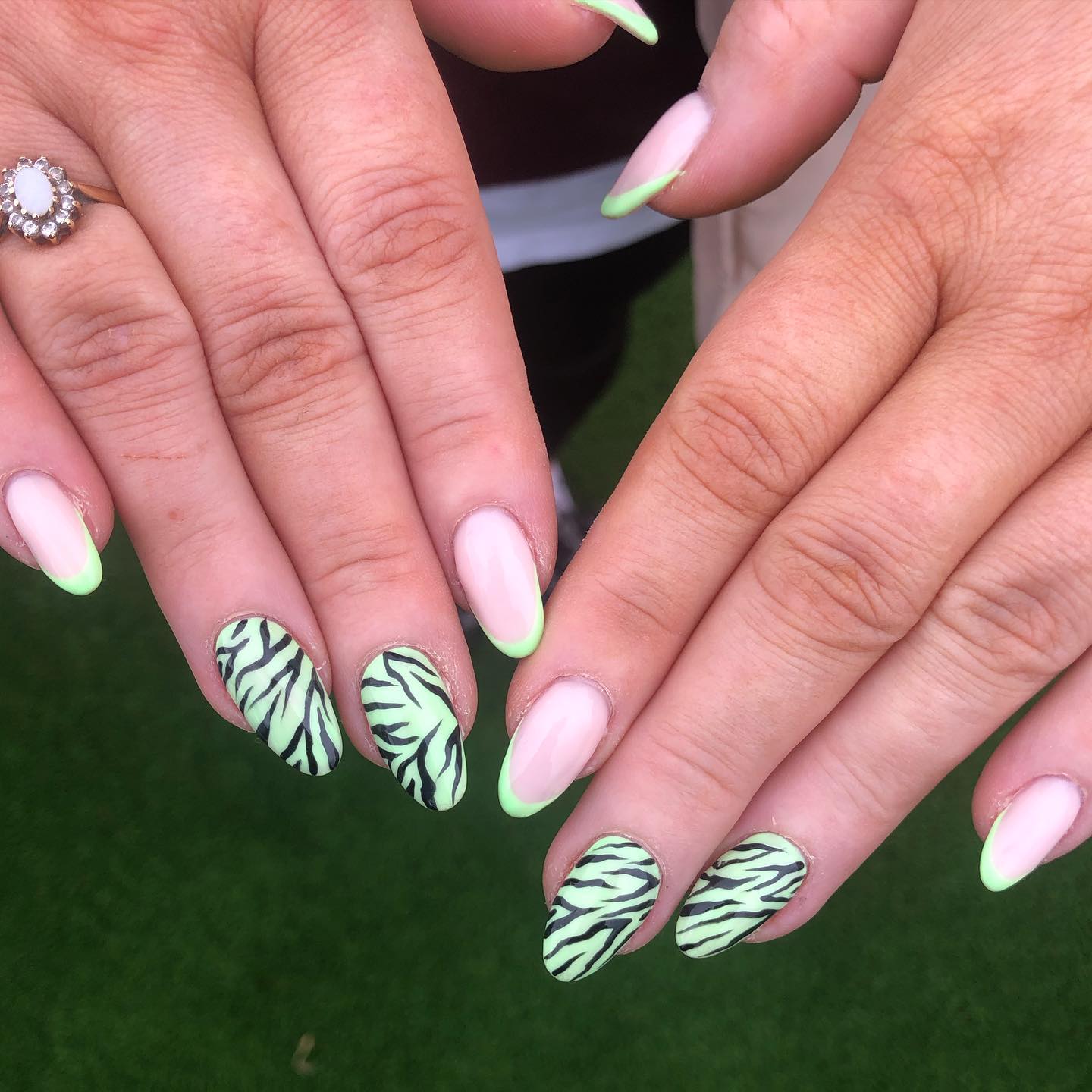 IG @jenna_thatnailgirl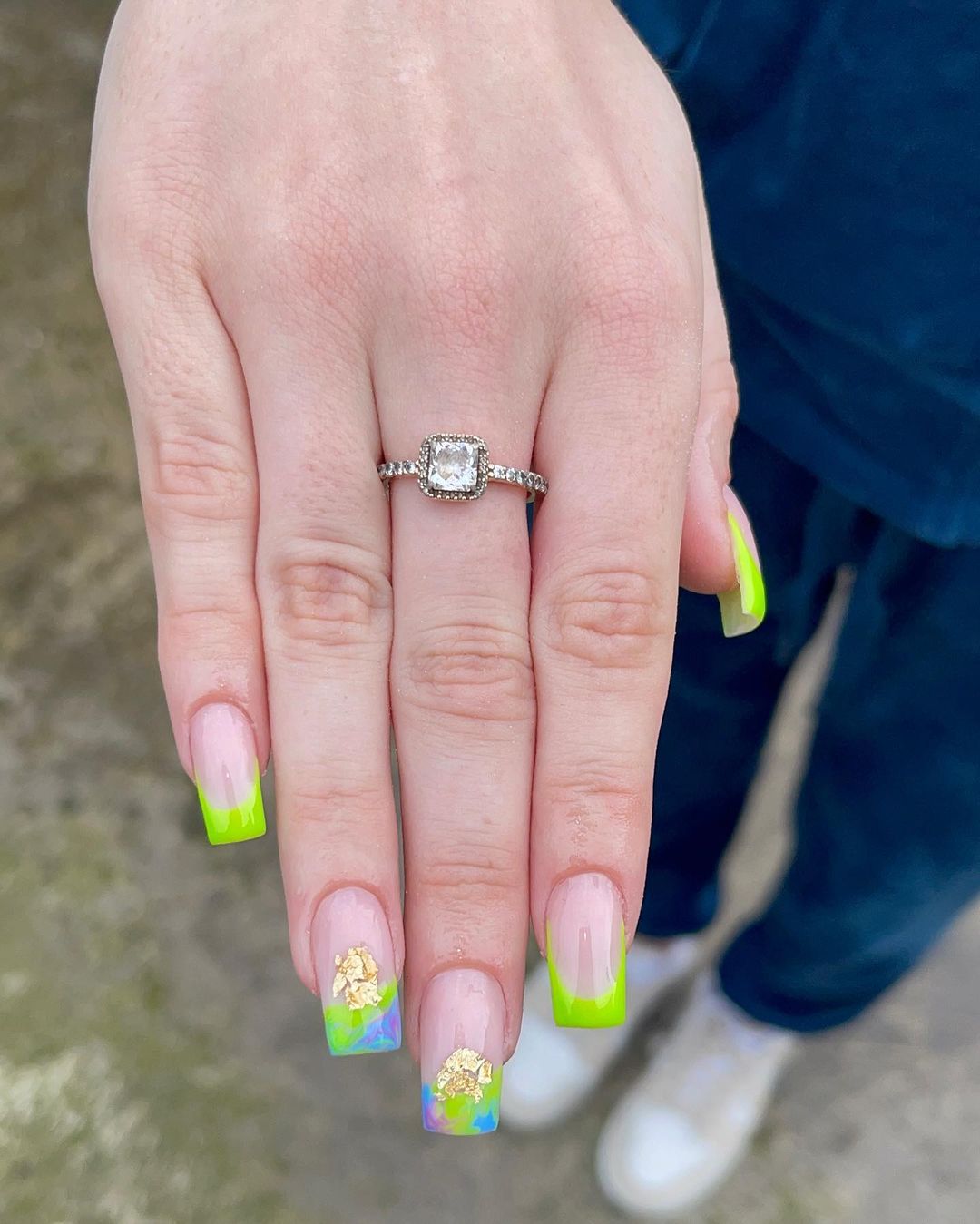 IG @nails_by_tianna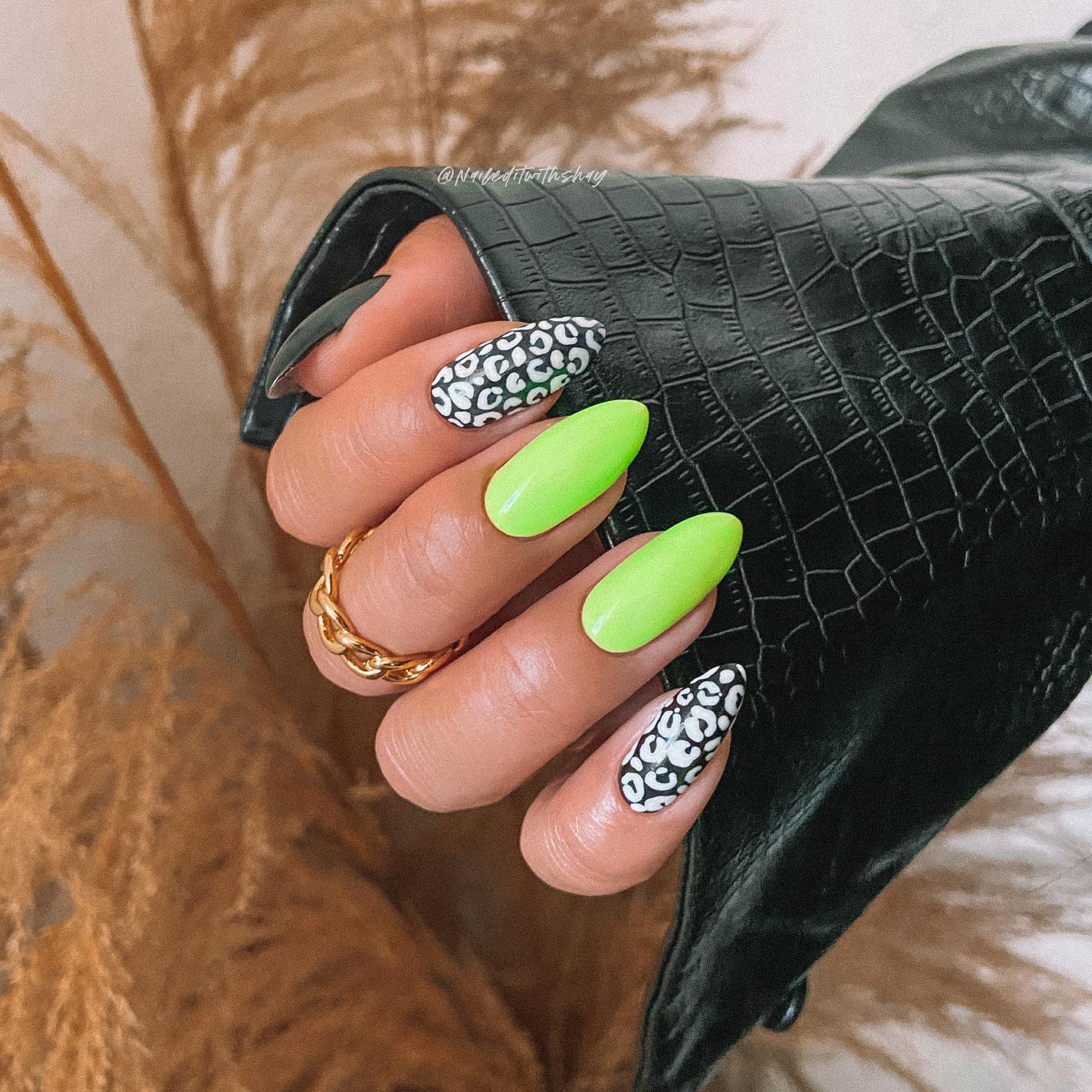 IG @naileditwithshay
IG @alluringpress
How to combine colors with lime green
Lime green is a pure statement which makes it a surprisingly versatile color that goes with so many different looks.
It's perfect for summer and spring when you want to add a pop of color to your outfit. If you're feeling daring, try pairing your lime green nails with a bright pink or orange outfit, and watch heads turn.
If you prefer the boho look, lime green nails will add a touch of whimsy to your style. And for those days when you just want to put on jeans and a t-shirt, bright nails will add a fun, playful touch to your casual outfit.
If lime green isn't your jam, try exploring other shades of light greens such as sage green or mint green. Sage green is a muted green that goes great with neutral outfits, while mint green is perfect for a soft, romantic look.
IG @beautybyellieelphick
Olive green and forest green are another popular shades that works with both casual and formal outfits. These shades are perfect for those who want to try green nails but want to steer clear of lime green's boldness.
IG @bellerosenails
In conclusion, lime green nails are an excellent choice for those who want a bold, edgy look for their manicure. This color provides a vibrant accent to the grays and beiges of today's fashion, making you stand out from the crowd. Lime green also represents growth, renewal, and energy, giving you that extra boost of confidence that we all need. However, if lime green isn't for you, there are plenty of other shades of light greens to choose from that can add a touch of fun and playfulness to your look. So, whether you're going for a boho or sporty look, lime green nails are a sure way to brighten your day and your fashion.