10 Simple Neon Eye Makeup Looks You Can Master
Neon eye makeup is as far from a classic look as it gets. The neon colors help create a striking and vibrant effect, which for some reason is not something that ever became traditional.
At the same time, you absolutely don't have to go too bold with your neon eye makeup: A cat eye with a neon eyeliner is the simplest neon eye makeup look to do and it always look good.
Simple look #1: The neon eyeliner and smokey eye
You can make it minimal for the day and just wear that eyeliner with a lip gloss or lip balm.
Or you can do something less boring and put a neon yellow eyeliner over a charcoal smokey eye.
This is such a good look, why isn't it legendary yet?!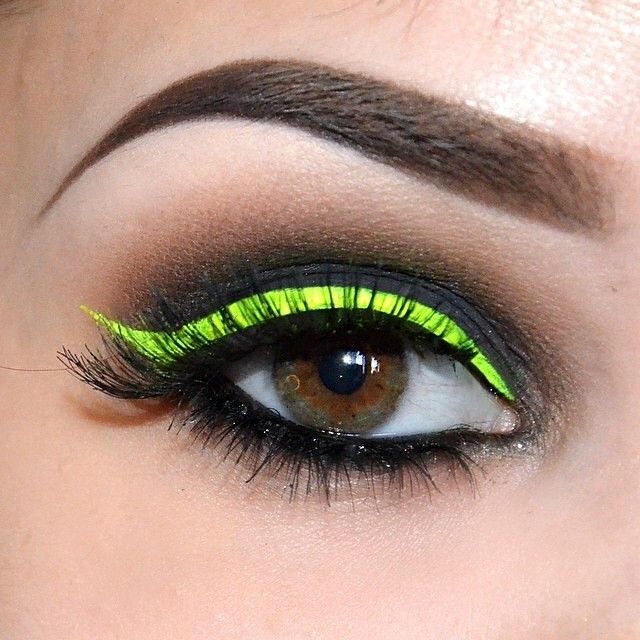 There are a couple of boutique brands that sell neon makeup on Etsy. Some neon makeup from indie brands will be UV active and glow in the dark, some will be just super vibrant.
Before I get to the inspo, I'll just note that it's better to go for liquid eyeliners or in powder form for loose pigments if you want full neon coverage.
Simple look #2: Soft pop of neon
Full coverage is important for the neon cat eye, any neon graphic liner eye makeup and for styles like cut crease. It's way less important for the probably second easiest neon eye makeup look, which is the pop of neon in the inner corners of the eye. In these looks you work the colors into your skin and blend them out, so a regular eyeshadow power will do the job too.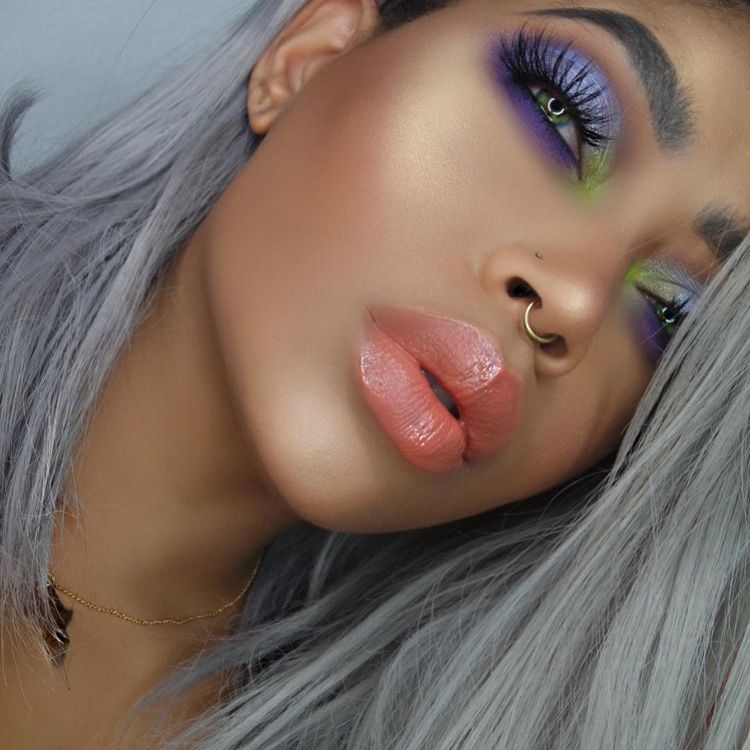 So, whether you are trying to make a statement or just want to spice up your makeup routine, neon eye makeup can be your go-to look for either day or night.
Inspo: 10+ Neon eye makeup looks (and indie products)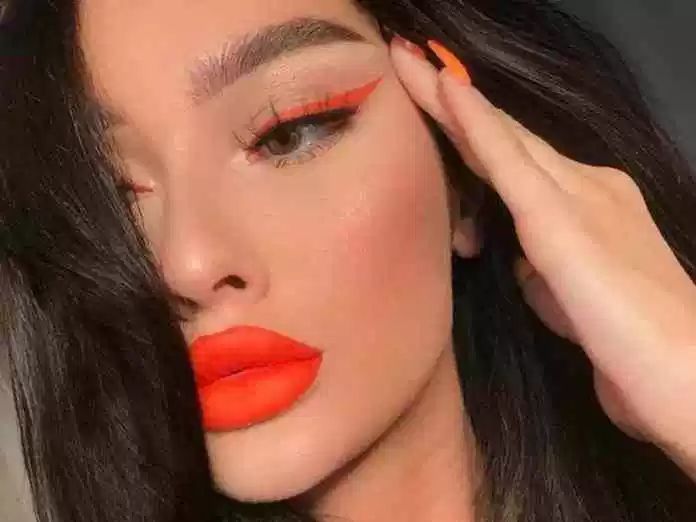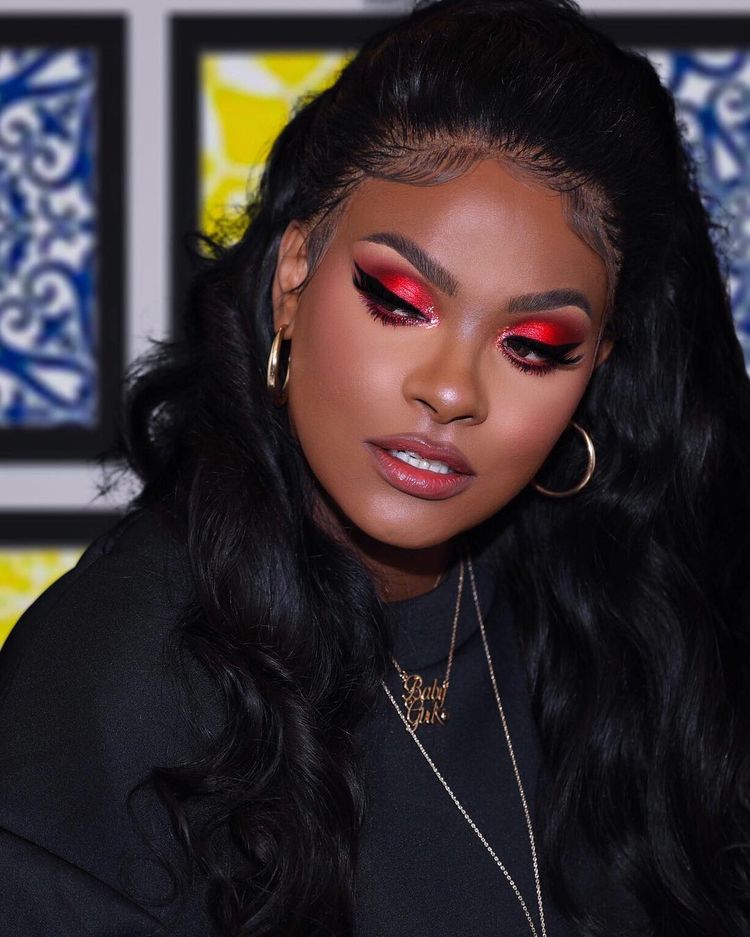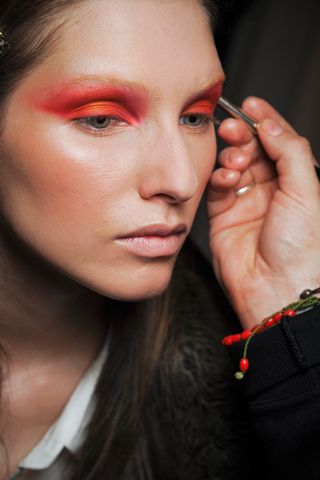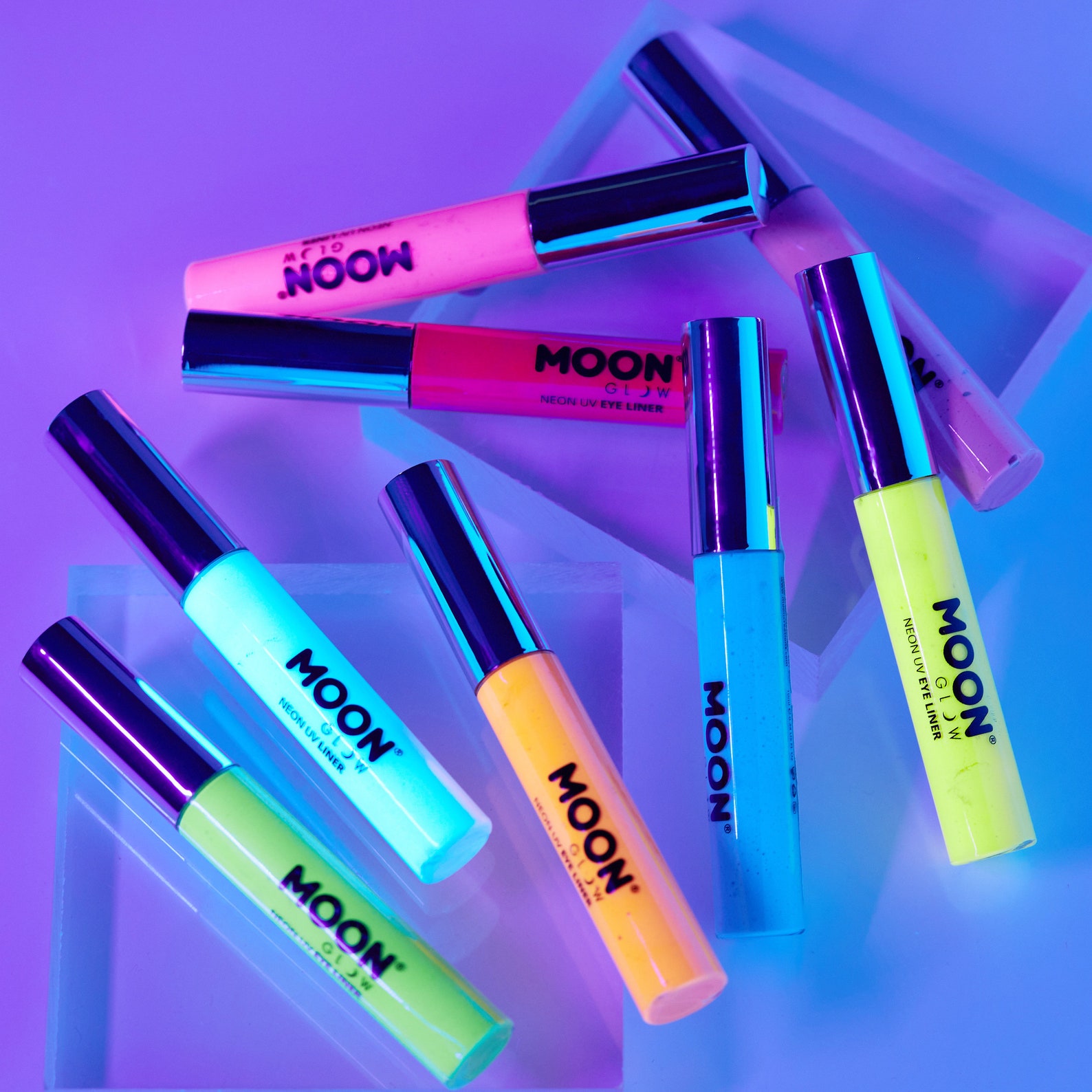 Glow in the dark eyeliners from neonbeauty on Etsy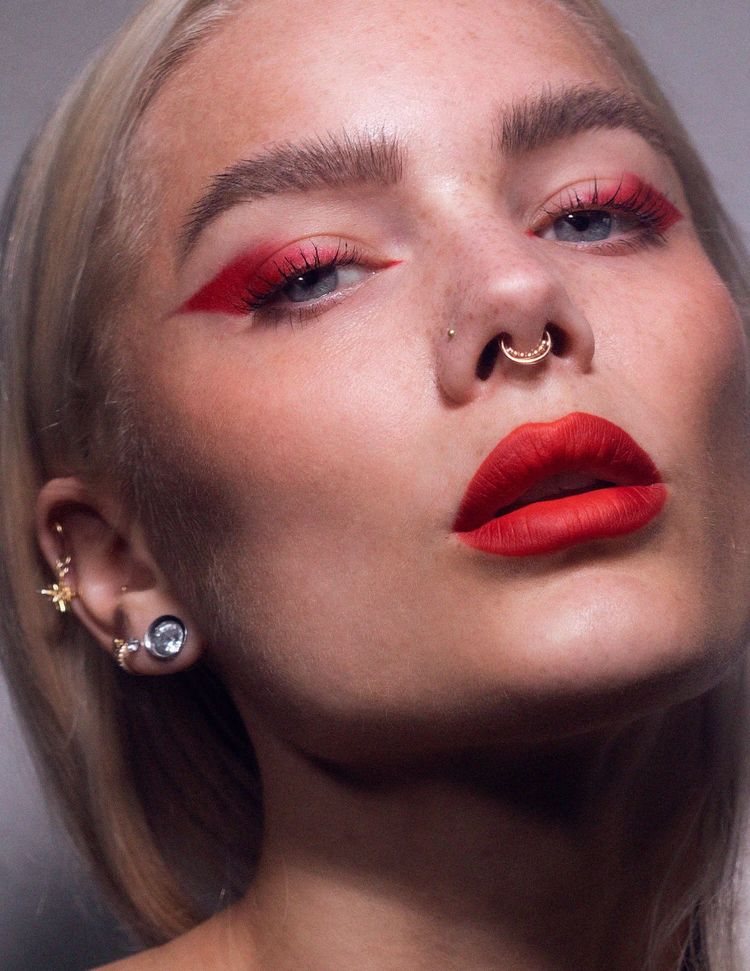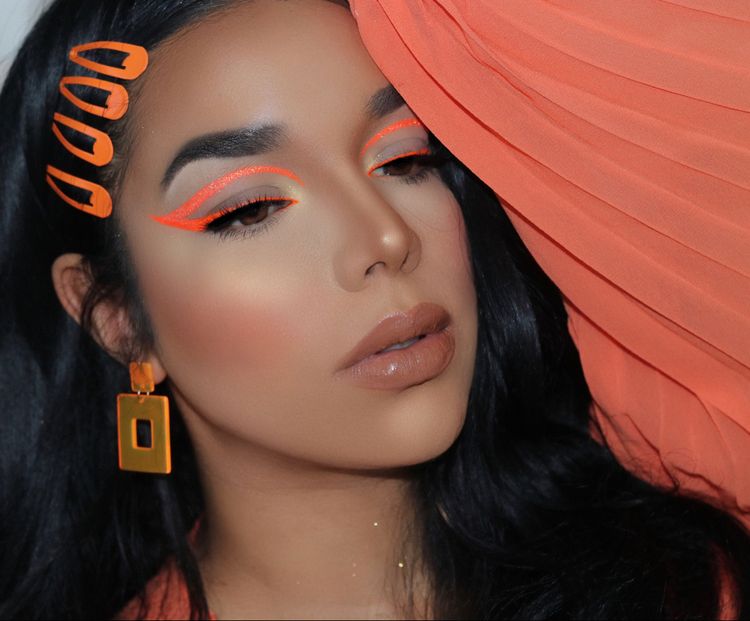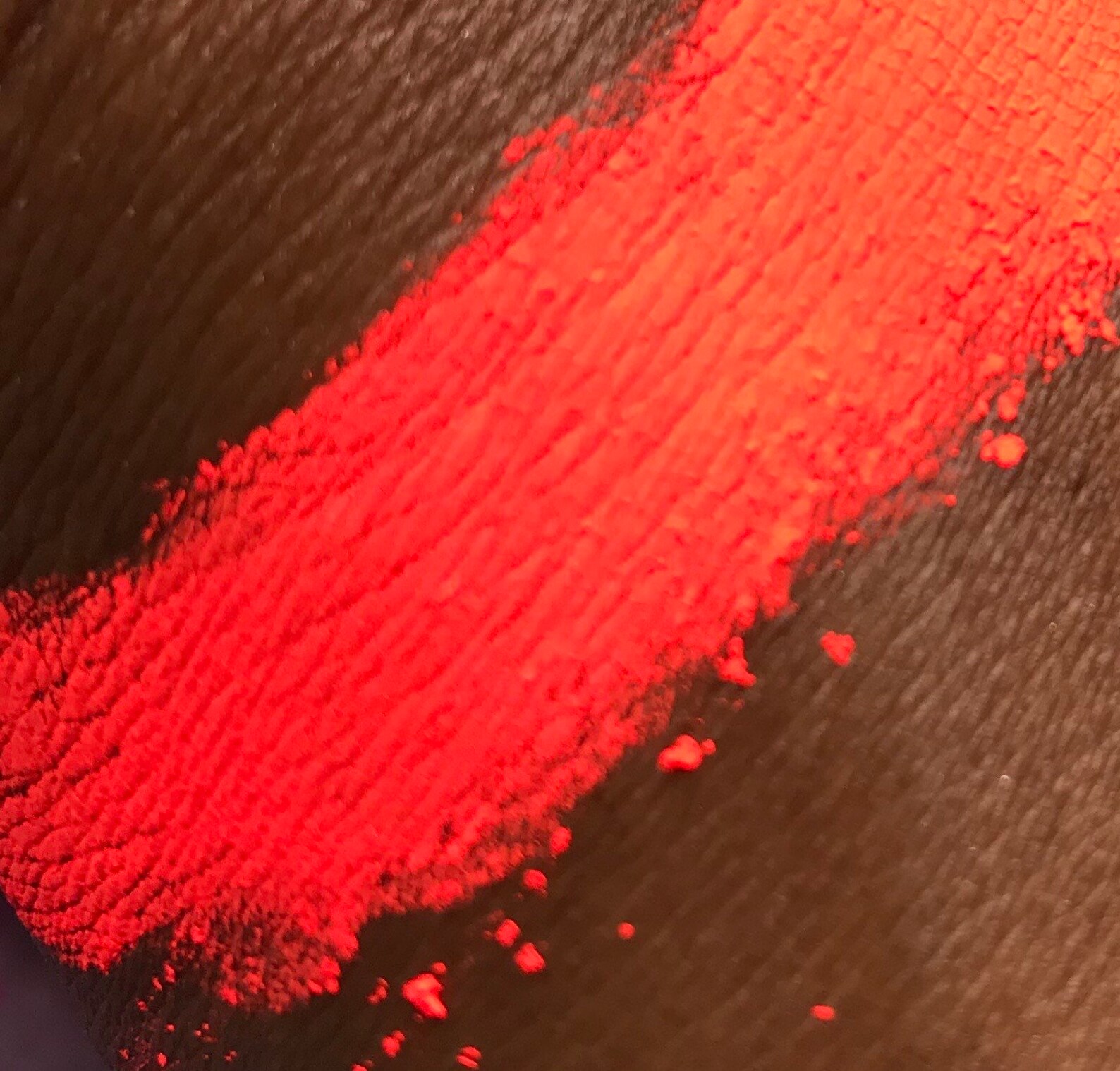 Vibrant red loose pigment from miraclelooksllc on Etsy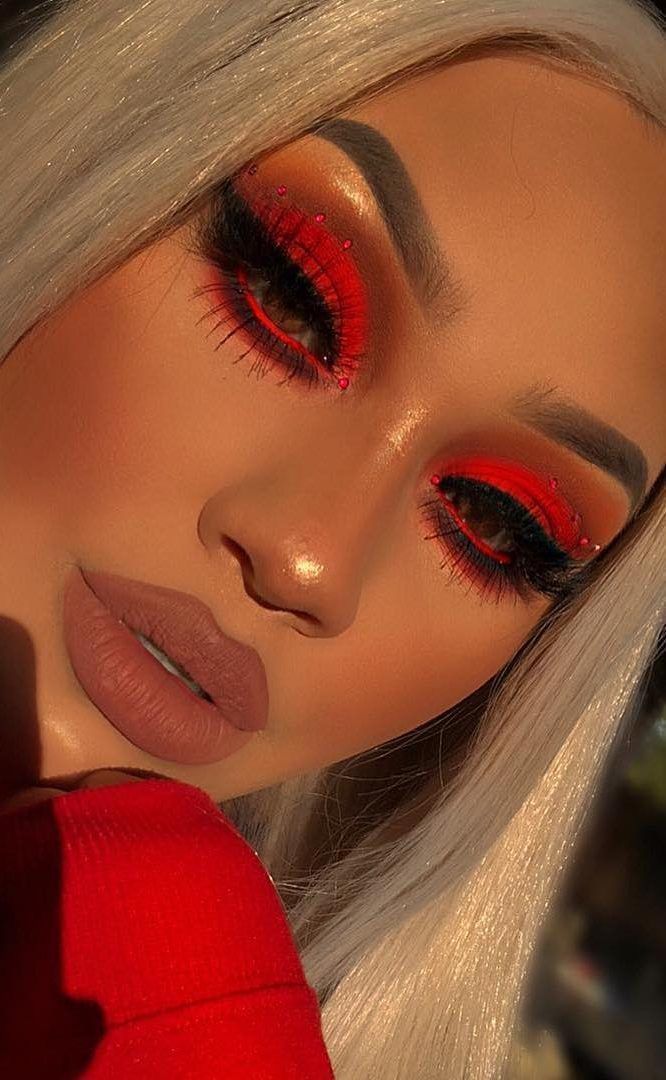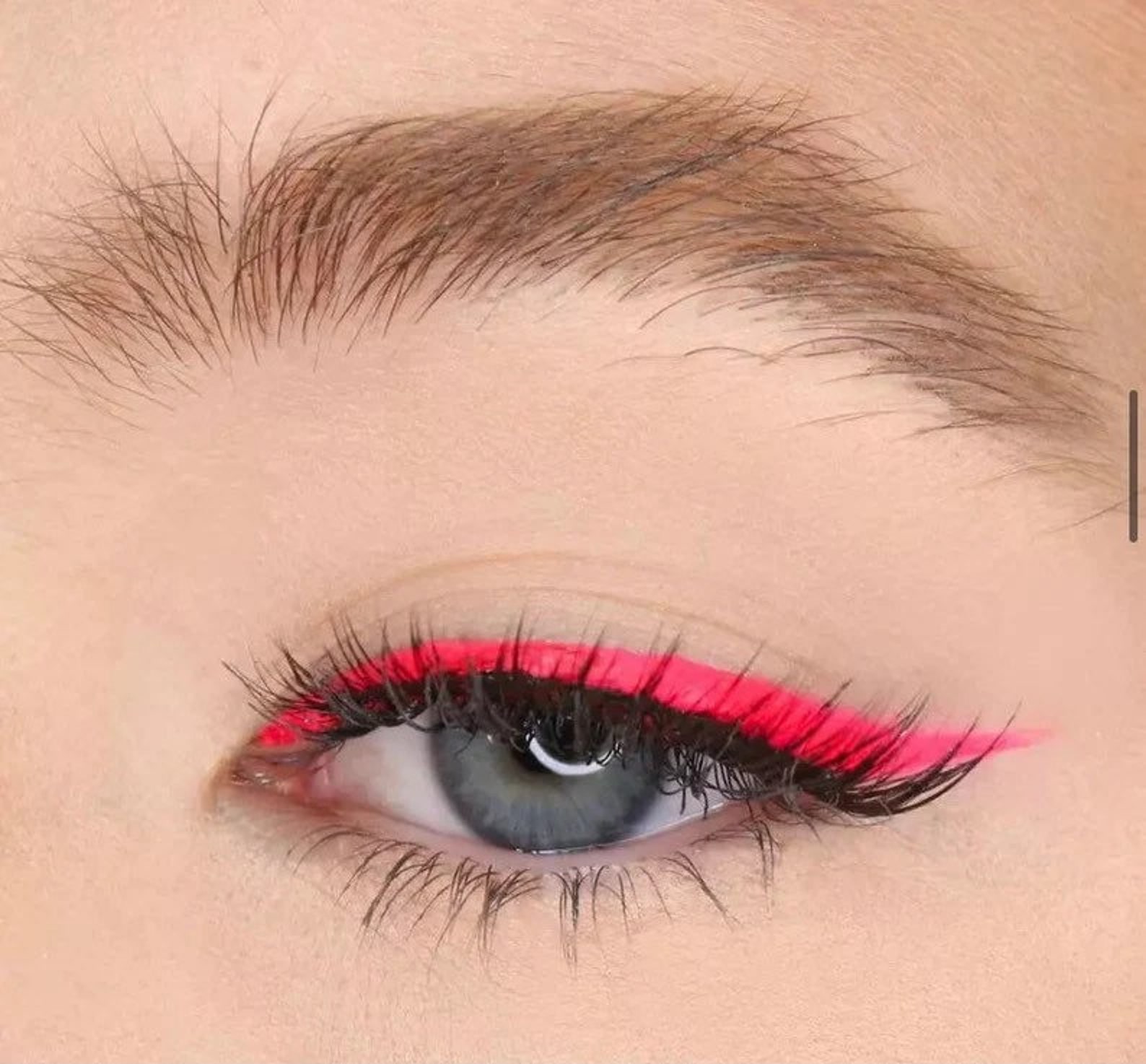 Neon eyeliner from ForArtsSakeCosmetics on Etsy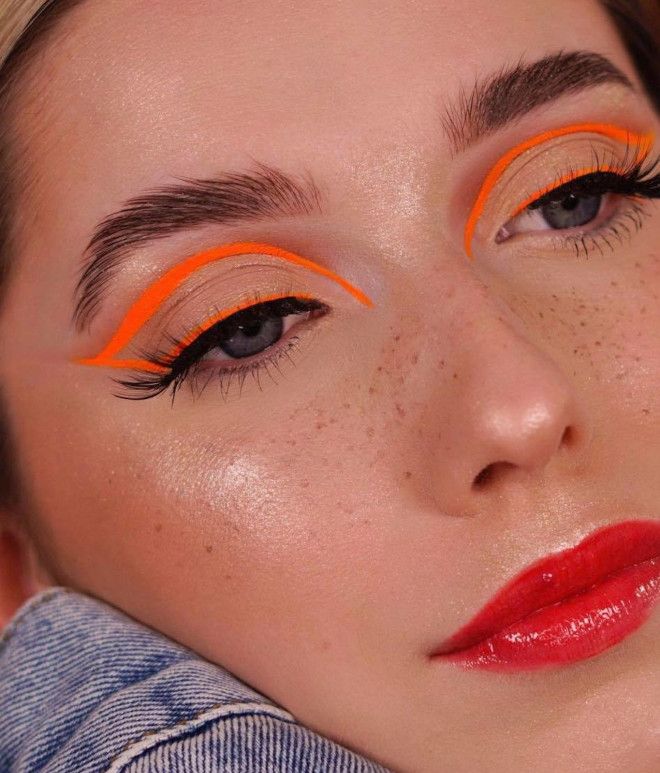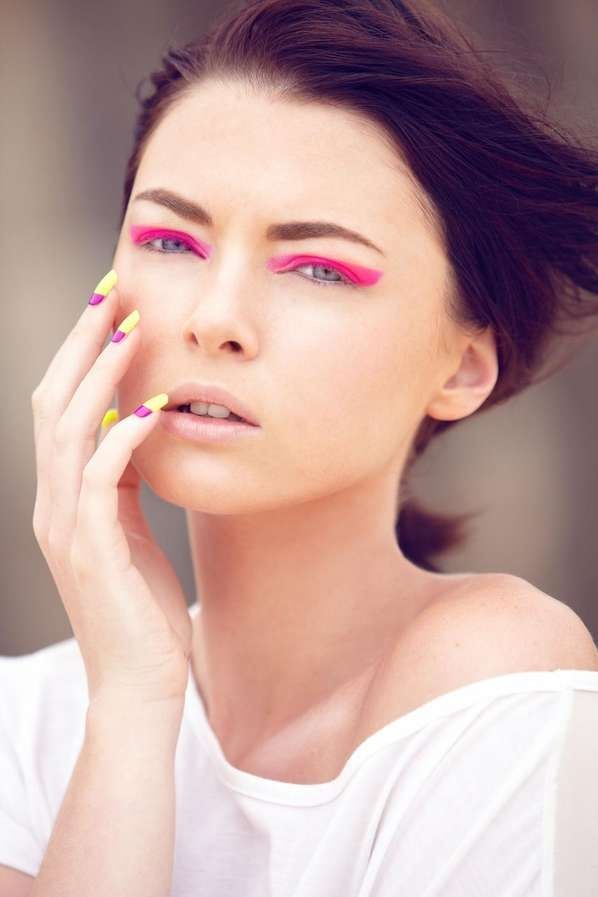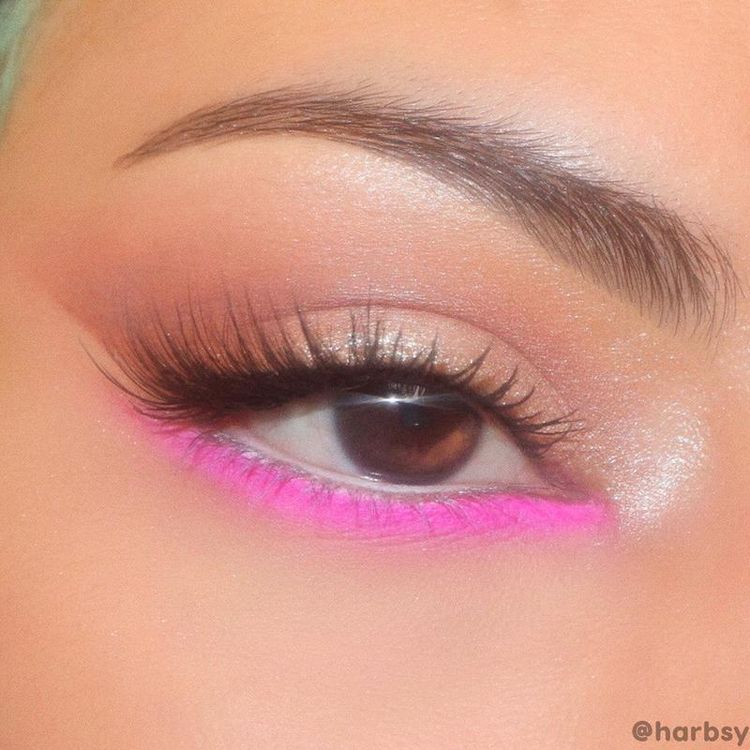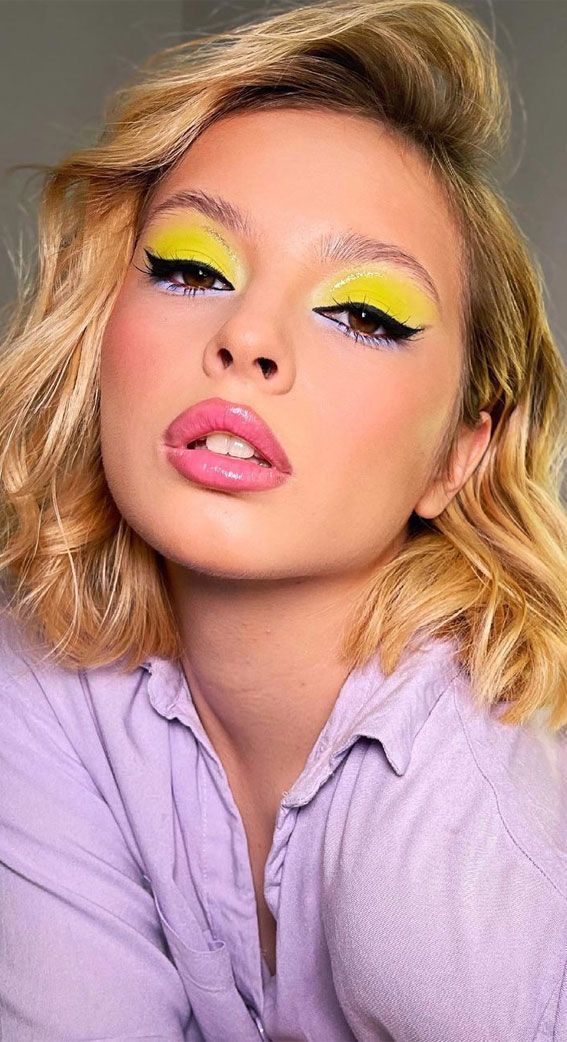 Neon pastel paint for face and body from ForArtsSakeCosmetics on Etsy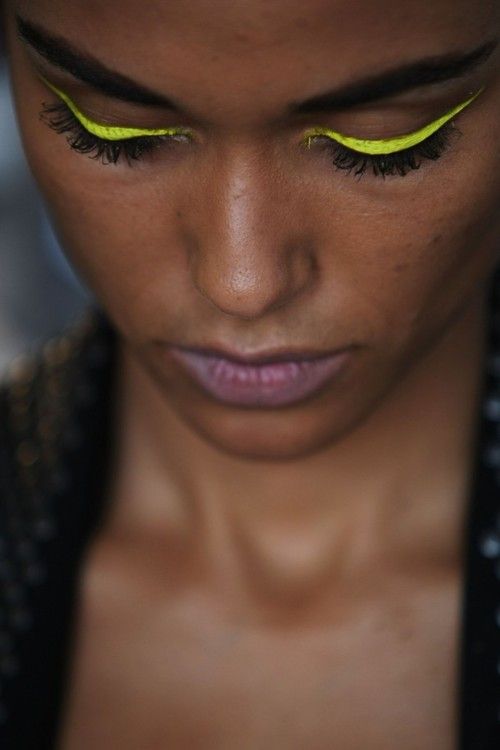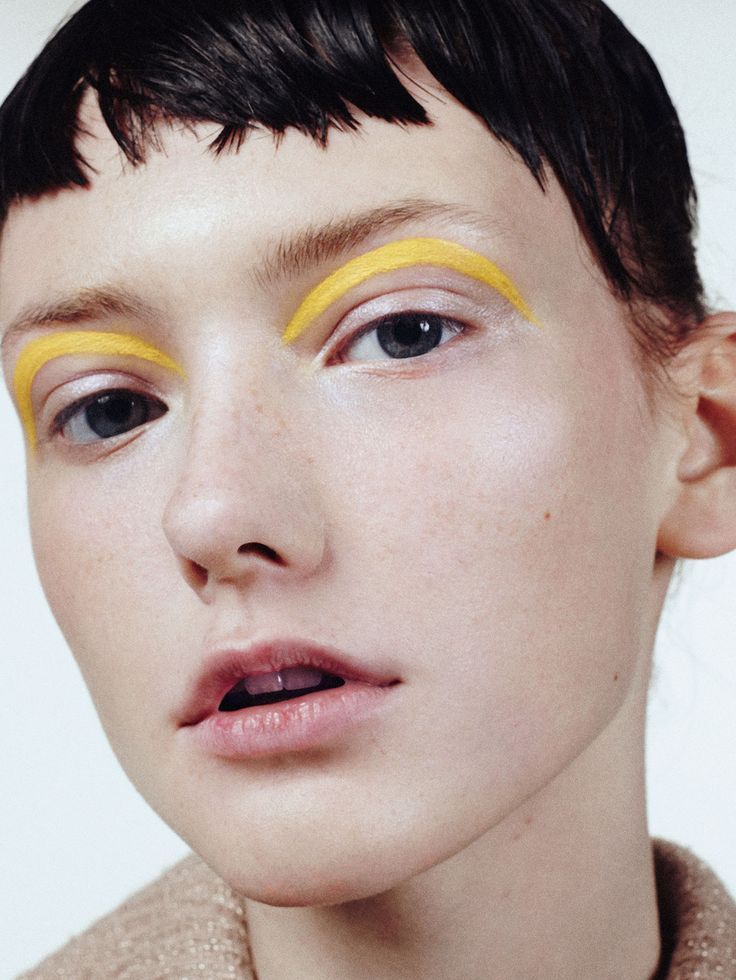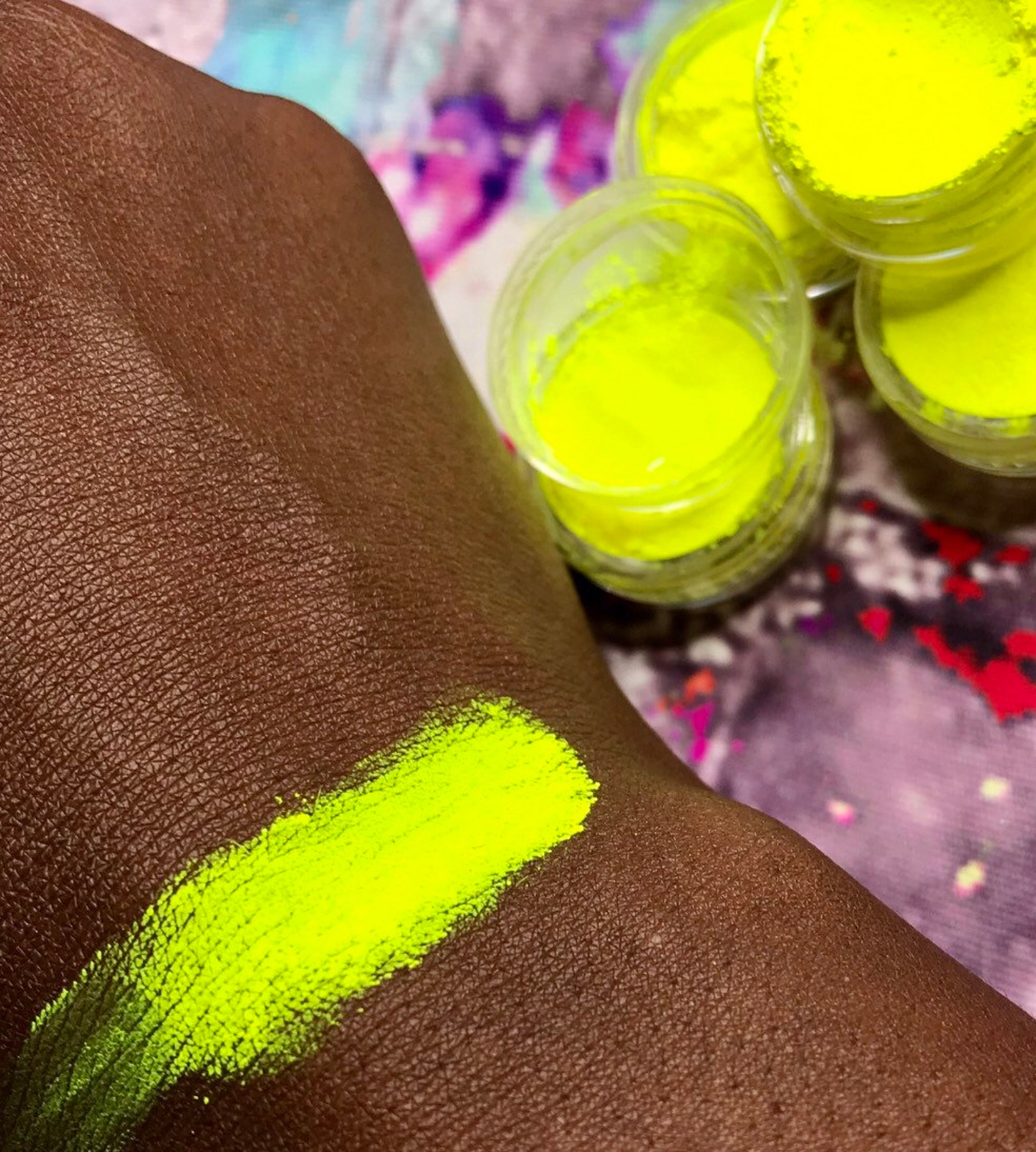 Glow in the dark neon yellow loose pigment from miraclelooksllc on Etsy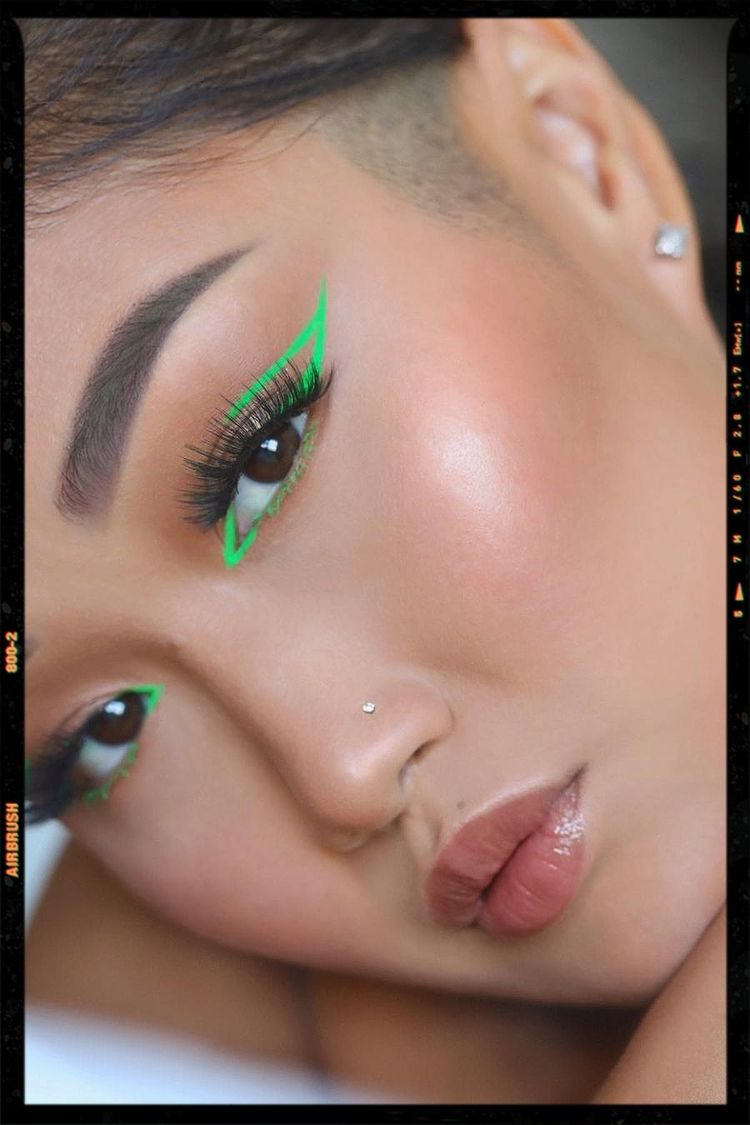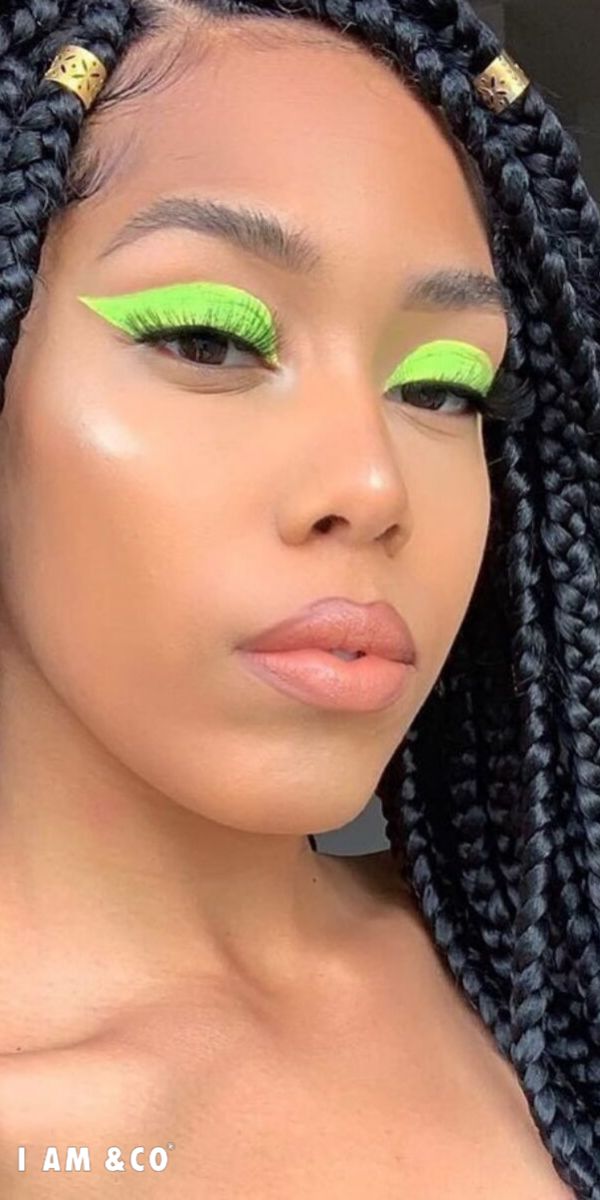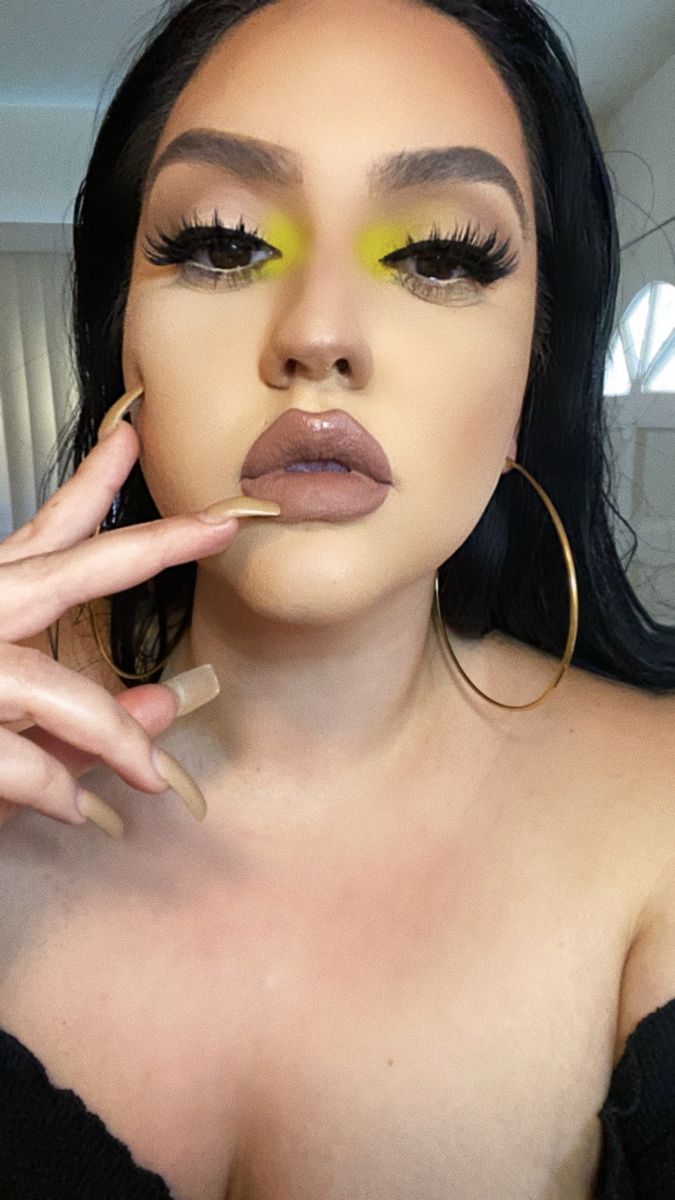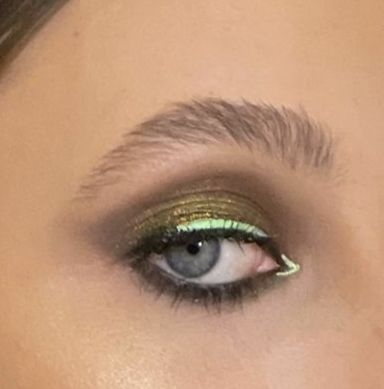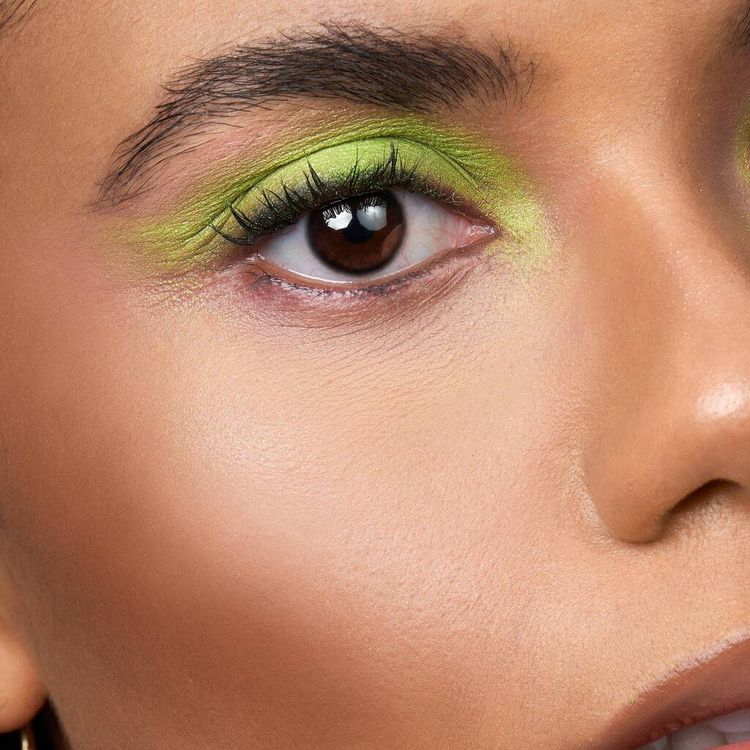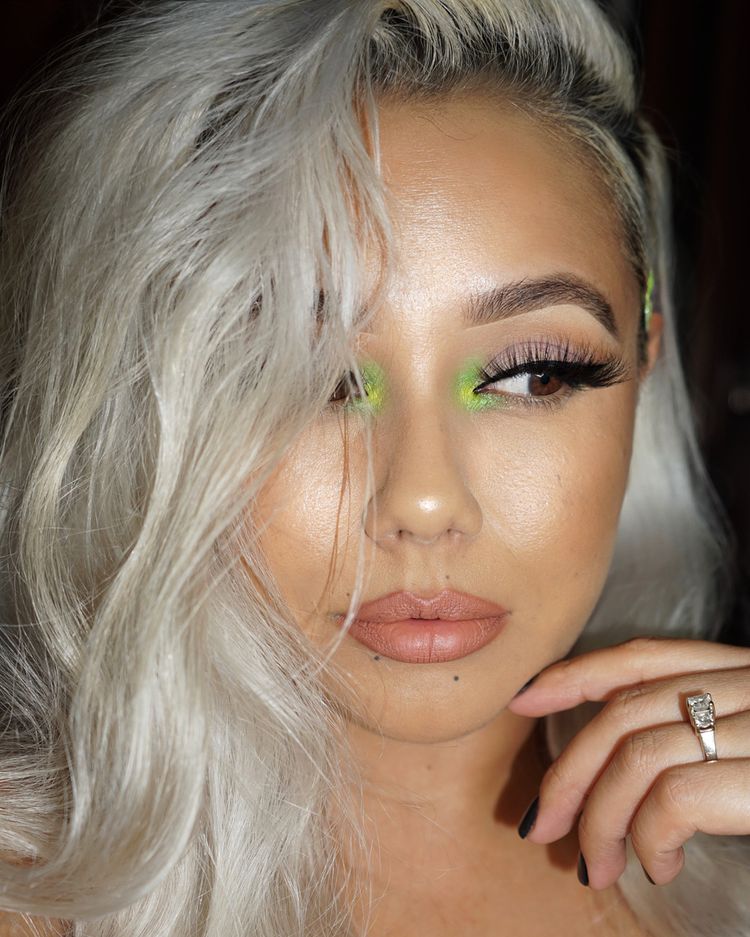 How to Create Stunning Looks with Neon Eyeshadow
Neon eyeliner can instantly add a pop of bold color to your look. Whether you're looking for subtle or eye-catching, neon eyeliner is the perfect way to make sure all eyes are on you. From neon blue and neon yellow to neon pink and neon green, there is a neon eyeliner shade for every occasion.
To choose the neon color to go for, you can either look for the maximum contrast with your skin tone or for a neon color that tone-in-tone matches your outfit.
For instance, you might go for a neon yellow-green eyeliner or eyeshadow to match a dark green dress you're wearing. Both the dress and the eye makeup will have a green base but the tone difference will create a beautiful contrast.
If you want to be a bit more daring with your neon eye makeup look, try layering neon eyeshadows. With so many colors available in the market, you can easily create stunning neon makeup looks that are sure to draw attention. To get started, use a neon eyeshadow as the base and then build up the look with darker neon shades.
If you're looking for something low-key but still stunning, neon eyeshadows can still make an impact. You can apply neon eyeshadows to your lids or along your lower lash line to give your eye makeup look a neon-inspired twist.
From neon green to neon pink, neon eye makeup looks are a fun way to spice up your look and make a statement. Whether you're looking for something cheeky or something sexy, neon eye makeup can deliver. At the same time, it can be both easy and impactful.
One last thing to mention is that neon eye makeup can look absolutely stunning on photos. So if you're looking to spice up your Instagram layout, do scroll down.
Take your IG layout to the Next Level with Neon Eye Makeup
Neon makeup looks are all about having fun with color! If you're feeling daring, try neon mascara to really make your eyes pop. You can also use neon eye glitter to add extra sparkle and shine to your look.
Pictures of neon makeup looks can be incredibly eye-catching and memorable, which can be very useful. High contrast and visually interesting details are always among the top tips for getting more visibility on Instagram - why not use it?
If you're going for an eye-catching neon look, the best way to capture it is by taking photos with ample lighting that will make the neon colors stand out against your skin.
It's also essential to use a quality camera or smartphone with a high resolution and bright colors to make sure your neon makeup look is captured properly.
Either way, neon eye makeup looks are a great way to stand out and make a statement with your eye makeup. With these simple neon eye makeup ideas, you'll be able to create stunning neon looks that will have heads turning. So why not get creative and give neon eye makeup a try?
Go ahead and let your neon colors shine! Your neon eye makeup looks will be guaranteed to make an impact.