Neon Dreams: A Lo-Fi Elegance - Mesmerizing Neon Purple Aesthetic Wallpapers
Hero: Art 'Behind the blister' by Joey Jazz
If you're looking for the best art to express the feeling of a misty night cityscape with neon lights, there are a few key styles and artists that come to mind. One of the most popular is the neon-noir aesthetic, which blends elements of film noir with bright, neon colors to create a moody and atmospheric look.
Artists like Tim Tadder and Liam Wong are known for their stunning neon-noir photography, which often features urban landscapes bathed in neon light. Wong in particular is known for his beautiful shots of Tokyo at night, which capture the city's unique blend of hyper-modern architecture and historic charm.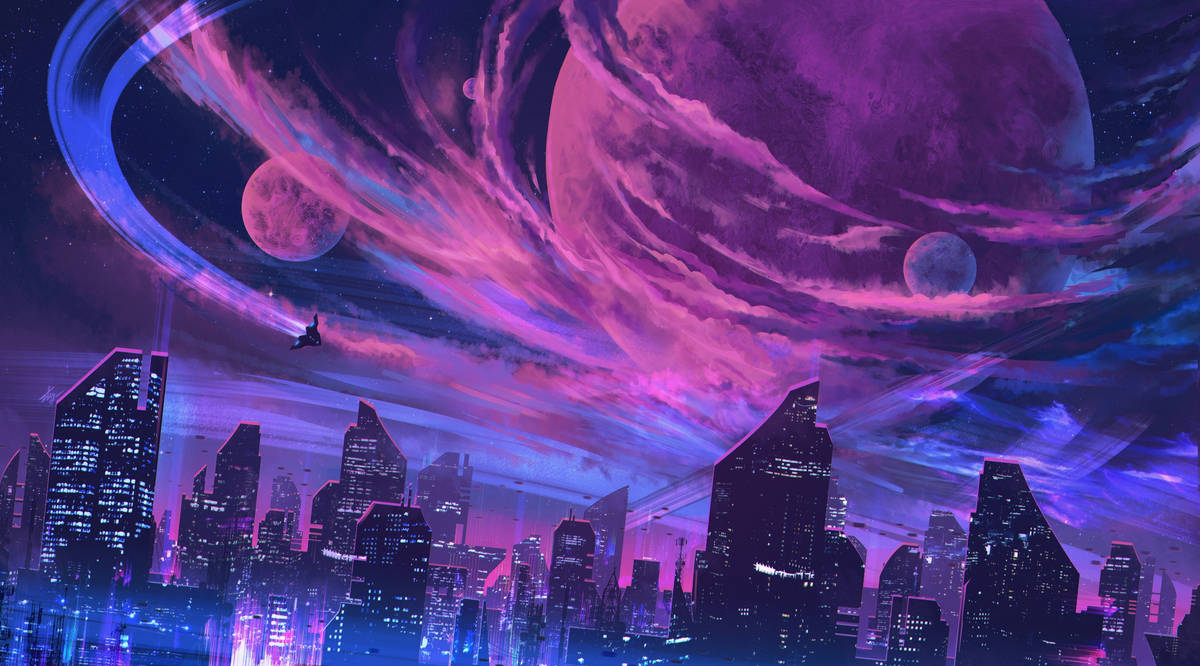 Art 'Cybercity' by StasyaSky
Another great way to capture the feeling of a neon-lit cityscape is through digital graphics. The vibrant colors and futuristic feel of digital art make it a perfect fit for this aesthetic. Some notable digital artists working in this area include Beeple, Wojciech Pijecki, and Mursaleen Shaikh.
Whether it's through photography, painting, or digital art, there are plenty of ways to capture the mood of a neon-lit cityscape. So if you're looking for the perfect art to express the feeling of a misty night with neon lights, this is a great place to start.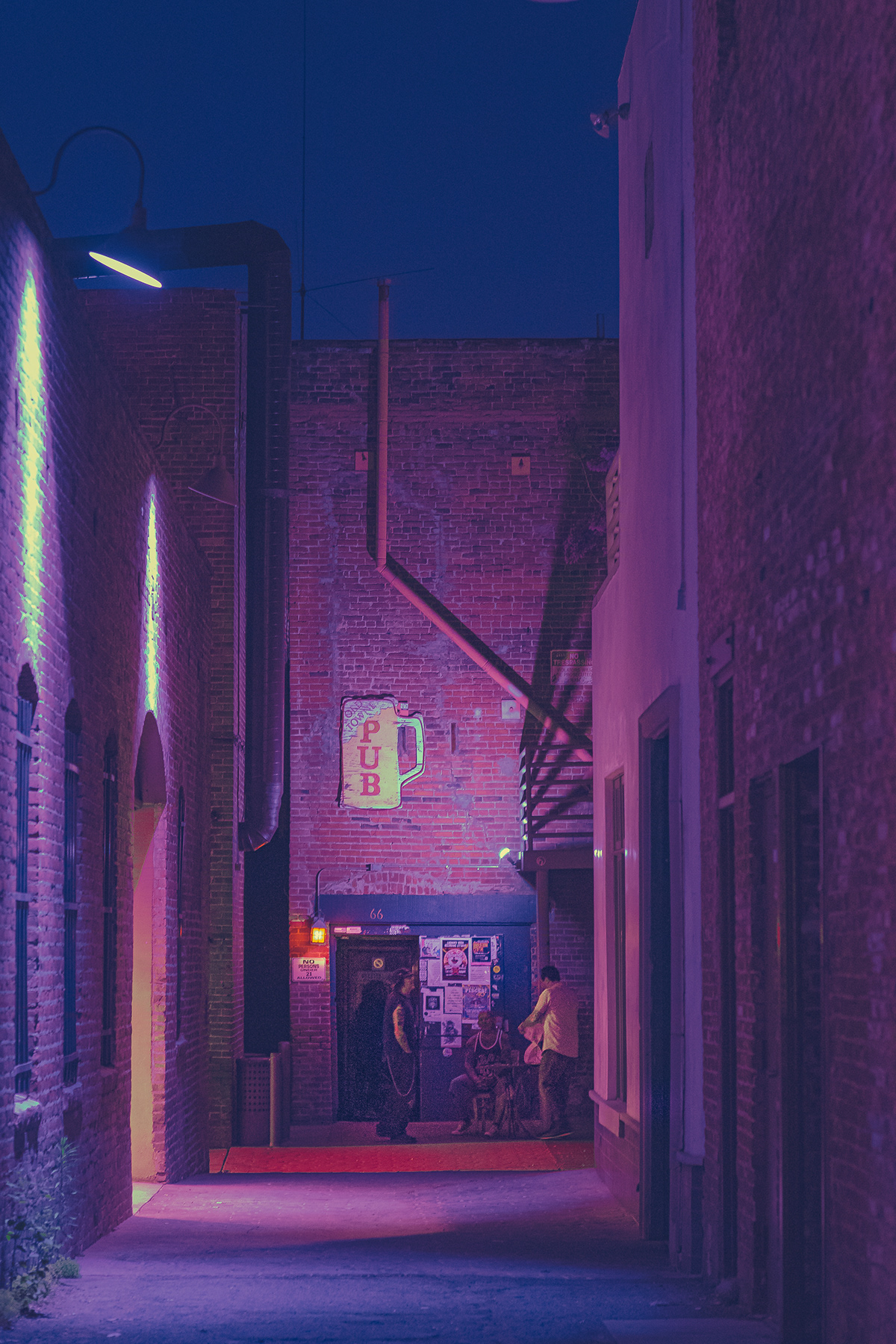 Art by Brielle Porter
Shades of Neon Purple: Embrace the Lo-Fi Aesthetic with Captivating Wallpapers
If you're looking for a way to add a touch of neon purple aesthetic to your devices, then look no further! We've curated the best selection of neon purple aesthetic wallpaper from independent artists around the world. From vibrant digital art pieces to stunning photography and paintings, there's something here for everyone.
Invest in original artwork that will last and support indie artists. Their shop or a contact for commissions is under each featured work. A commission is an easy way to make your work laptop look unique and special!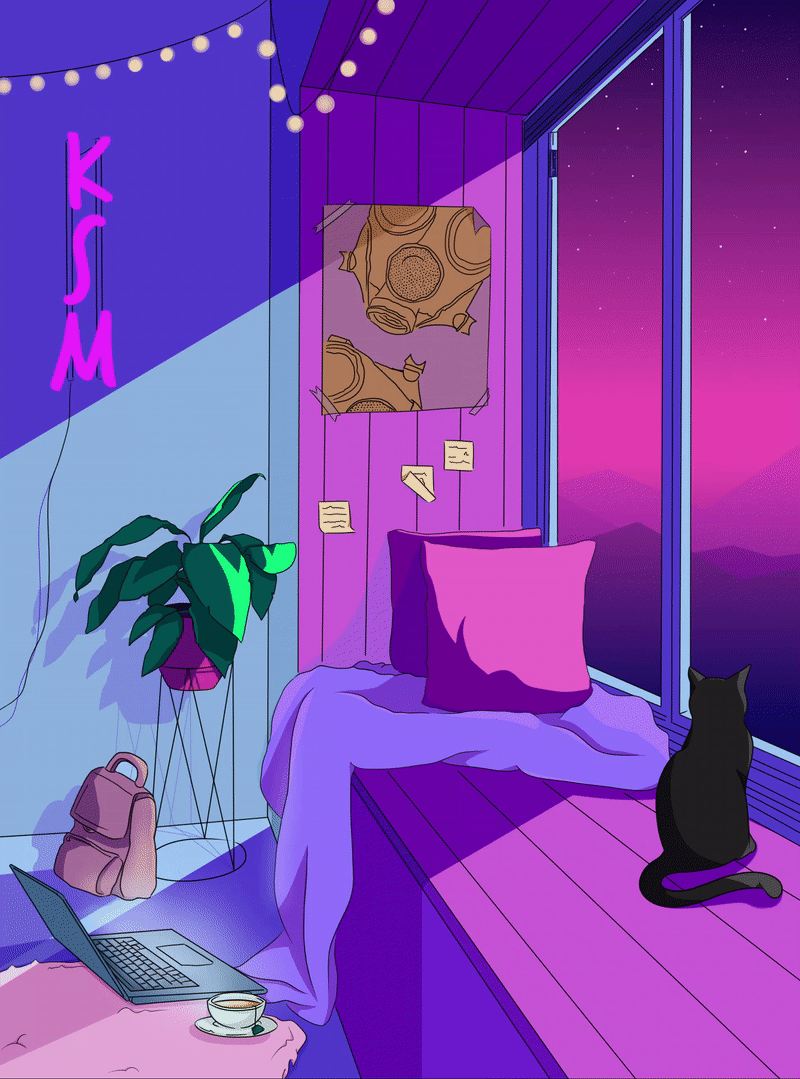 Art by Kerasumi
When it comes to neon purple aesthetic wallpaper, the first thing that comes to mind is the feeling of being immersed in a world of neon lights. This particular aesthetic captures the essence of a misty night cityscape, where the hustle and bustle of a modern urban environment is paired with the beauty and allure of bright and colorful neon lights.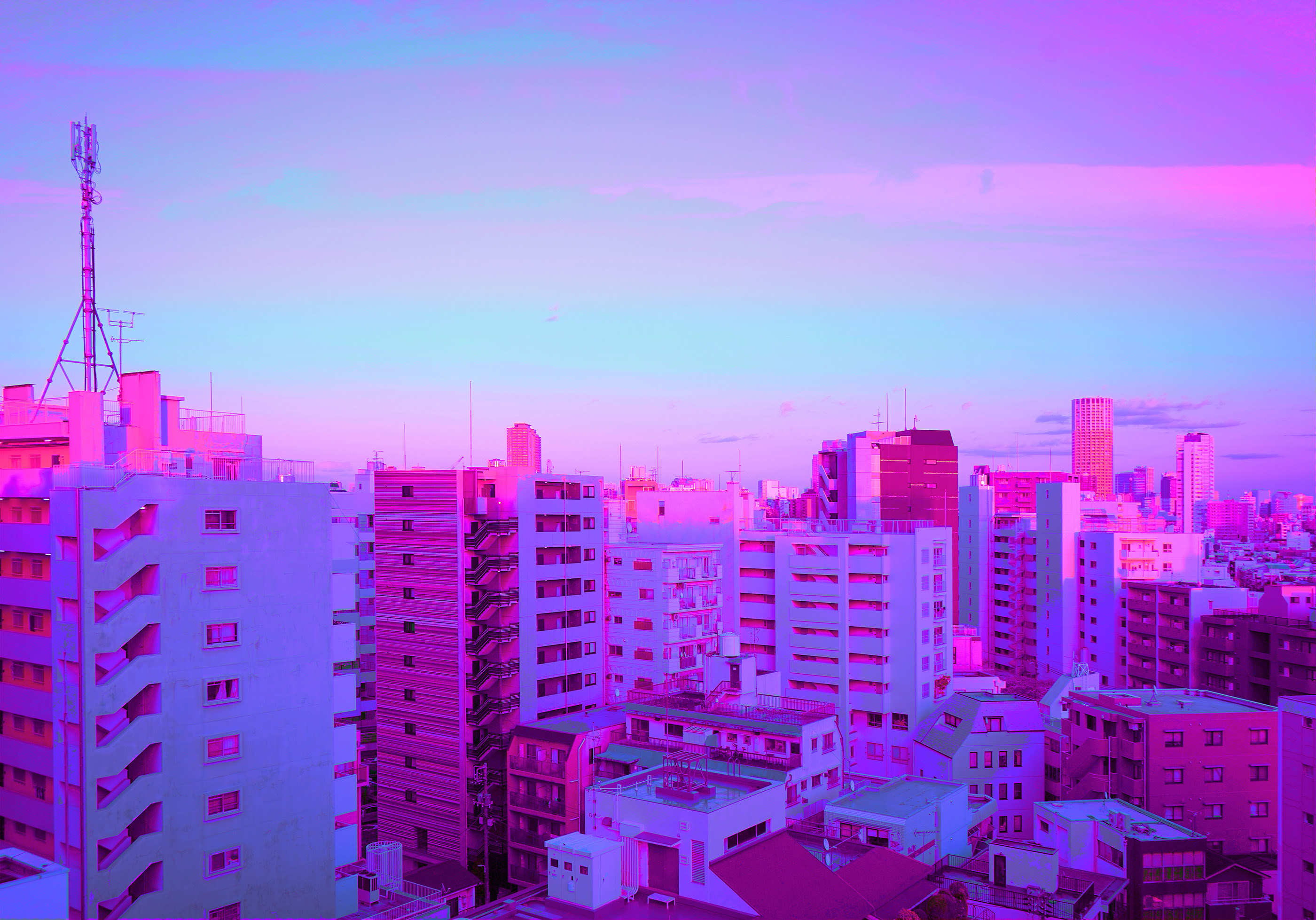 Art by Elora Pautrat
There's something mesmerizing and captivating about staring at a neon purple aesthetic wallpaper. It's as if you're being drawn into a whole new world that's both futuristic and enigmatic. As you gaze at the vibrant colors and intricate details of the artwork, you can almost feel the electric energy of the city pulsating through your veins.
One of the most interesting things about this aesthetic is how it juxtaposes the coldness of concrete and steel with the warmth of neon lights. This contrast creates a unique atmosphere that's both inviting and mysterious. It's like the city is inviting you to explore its hidden corners and secrets, but you know that there's always something lurking in the shadows.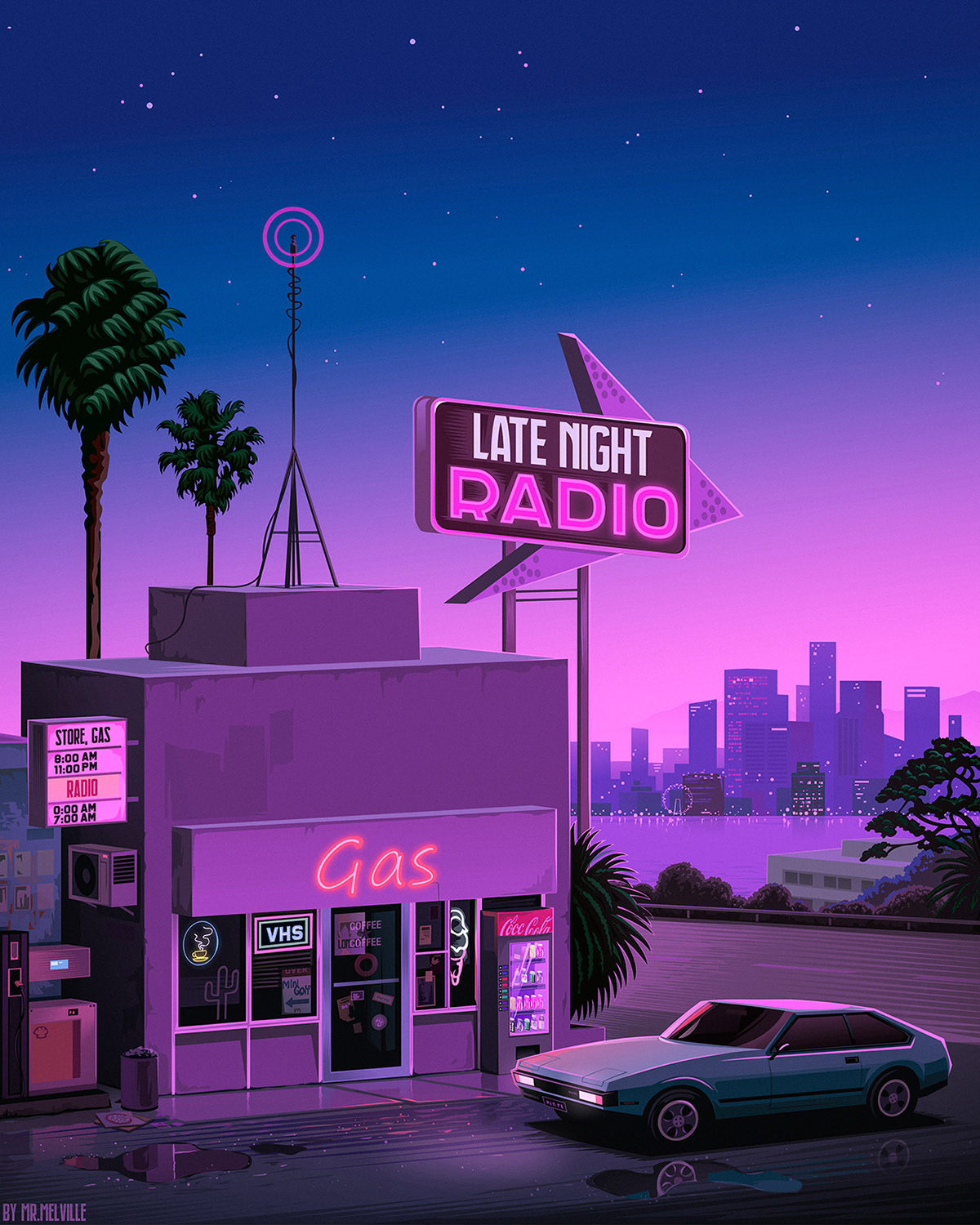 Art by Mr Melville
When you look at neon purple aesthetic wallpaper, you can't help but feel a sense of excitement and wonder. You're transported to a world that's unlike any other, where the possibilities are endless and the only limit is your imagination. It's a feeling that's both exhilarating and comforting, and one that's hard to find in other types of art.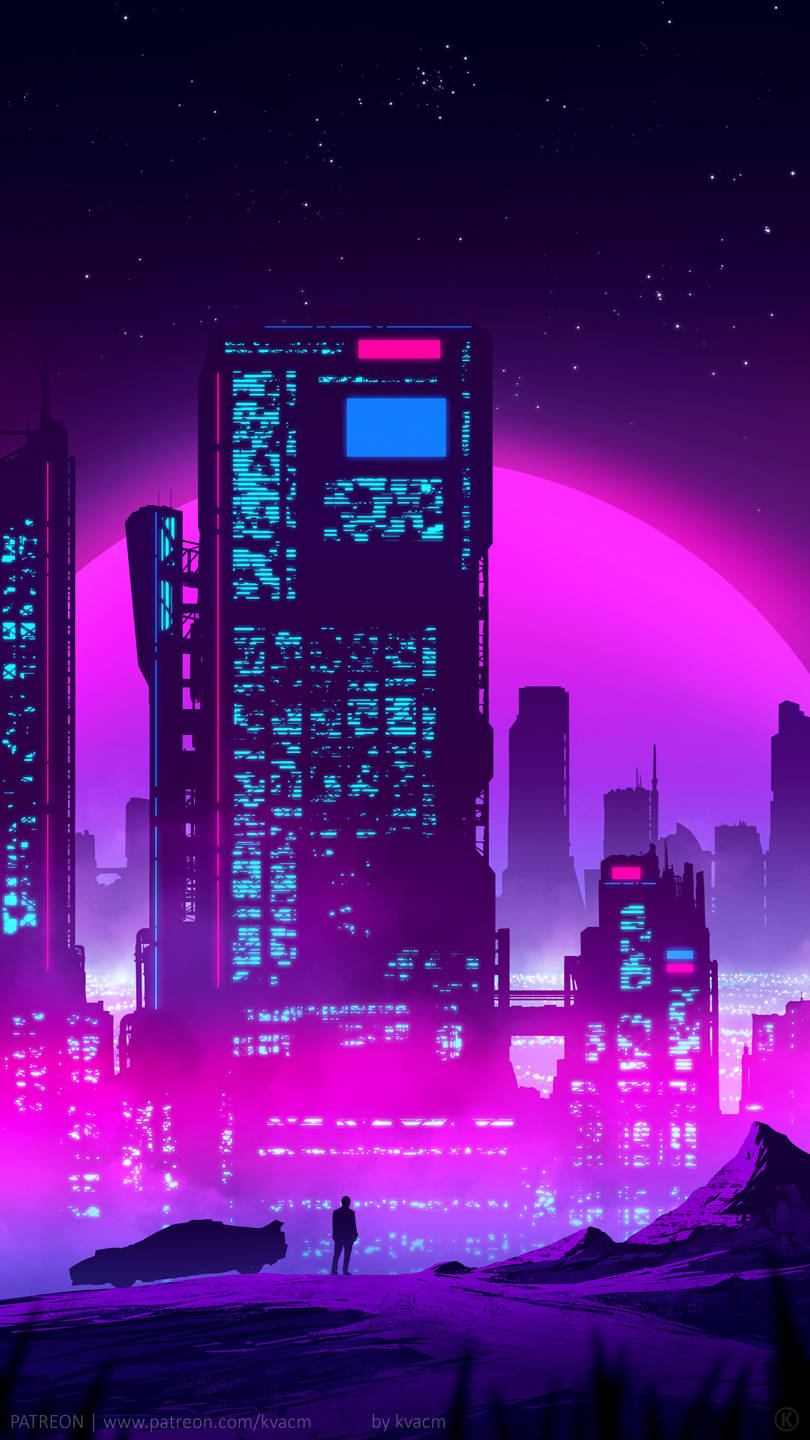 Art 'Purple city' by Michal Kvac
Overall, neon purple aesthetic wallpaper triggers a sense of adventure and intrigue in us. It's an art form that's both visually stunning and emotionally evocative, and one that's sure to leave a lasting impression on anyone who experiences it.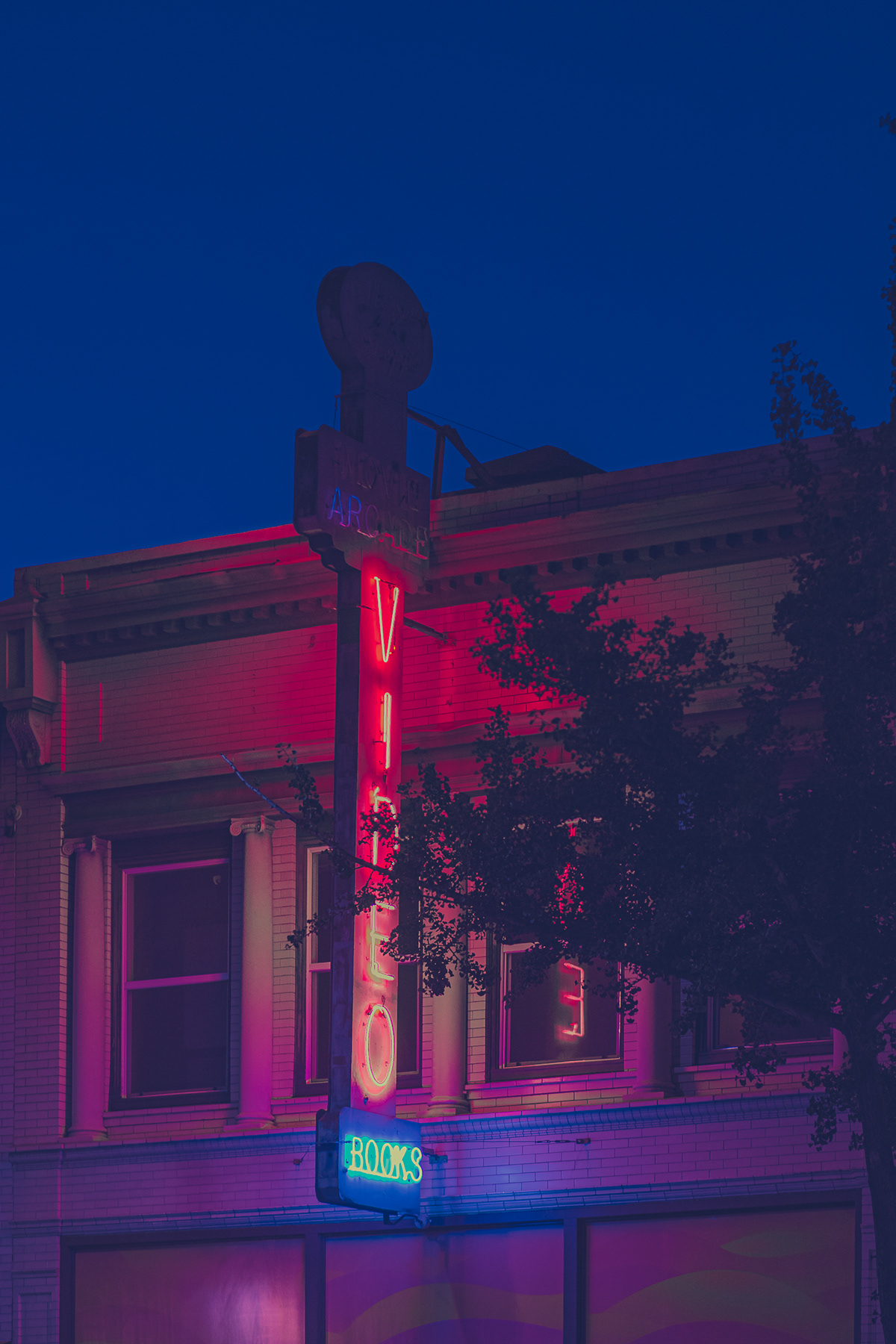 Art by Brielle Porter
Abstract art that features neon purples
Abstract art is a unique and fascinating way of expressing emotions and feelings through shapes, colors, and textures. If you're looking for abstract art that evokes a particular feeling, such as the neon purple aesthetic, there are a few things to keep in mind.
Firstly, consider the colors used in the artwork. Neon purple is a vibrant and eye-catching color that symbolizes creativity, imagination, and mystery. Look for abstract art that features this color prominently, whether it's in the form of a background, a central element, or an accent.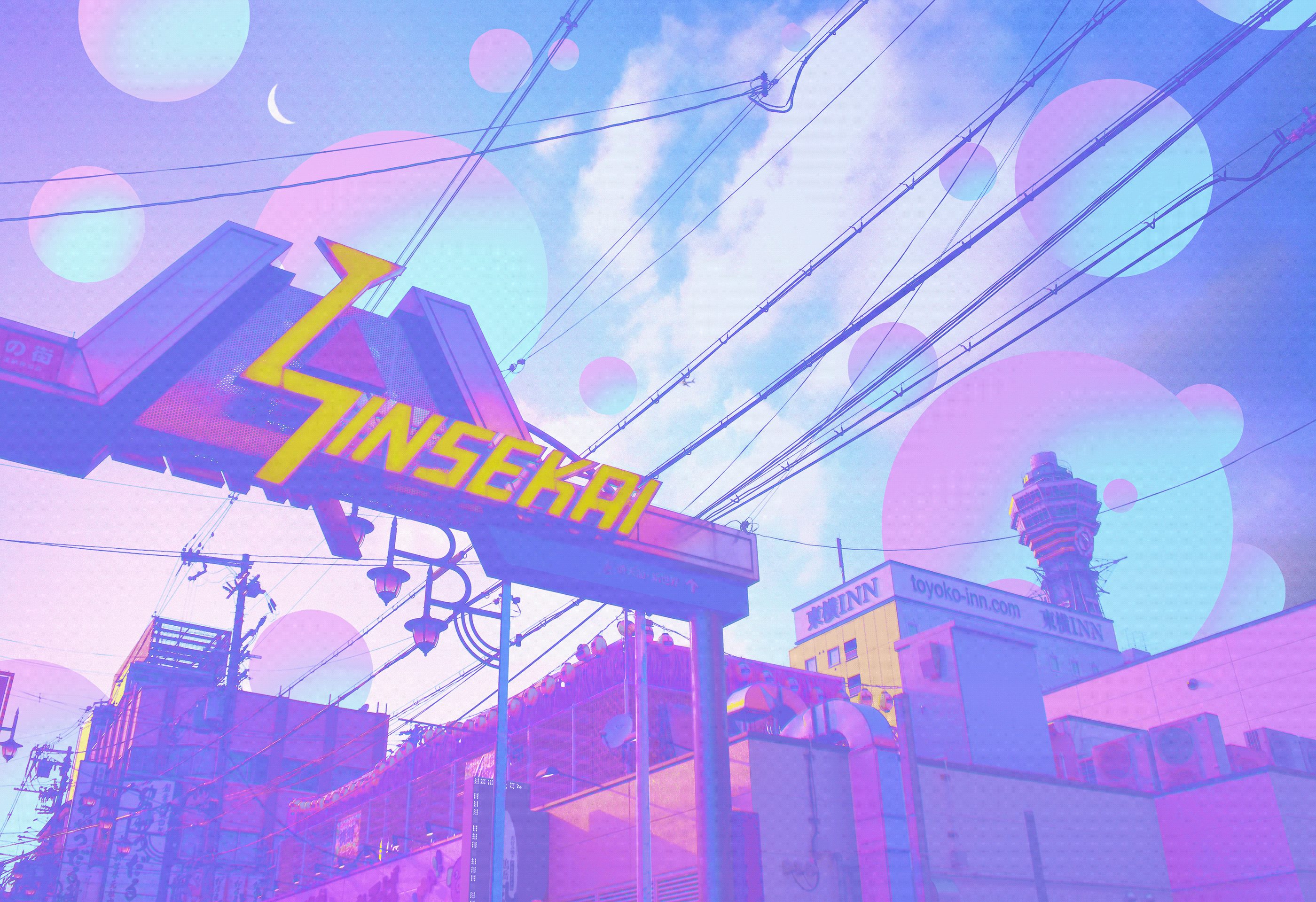 Art by Elora Pautrat
In addition to neon purple, other colors that can enhance the mood of an abstract artwork include black, white, and various shades of blue and pink. These colors can complement the vibrant energy of neon purple, or provide a stark contrast that adds depth and complexity to the piece.
Another important aspect to consider when choosing abstract art that reflects a particular feeling is the style and composition of the artwork. As discussed earlier, the neon purple aesthetic often features atmospheric cityscapes, moody lighting, and futuristic shapes. Look for artworks that incorporate similar elements, such as abstract shapes that resemble buildings, or patterns that resemble glowing neon lights.
Additionally, consider the texture of the artwork. For instance, paintings with bold brushstrokes or abstract photography with a grainy, gritty texture can create a raw and urban vibe that complements the neon purple aesthetic.
When it comes down to it, the best abstract art for evoking a specific feeling is the one that resonates with you the most. Look for artwork that speaks to you on a personal level, regardless of its style, color palette, or composition. The beauty of abstract art lies in its capacity to evoke different emotions and feelings in different viewers, so take your time and explore a variety of artworks until you find the one that truly captures the essence of the neon purple aesthetic.
Feel like browsing more wallpapers from indie artists? We've got you covered. How about Minimalist Pastel Aesthetic Backgrounds for Desktop & iPhone, or if not then try Nostalgia Never Looked So Good: The Best Of Minimalist Vintage Backgrounds. If that's not your vibe either, maybe Curated: 10+ Lush Aesthetic Brown Desktop Backgrounds for Your Device?
We also have Spotify playlist covers, by the way.
Disclaimer: Please support the artist. Any artworks displayed on this page are shown in good faith with the goal to promote the work of the artist. HD versions are available for sale via the respective artists' platforms.