Giving Your Look a Twist: Add a Dose of Fairy Aesthetic with a Peridot Ring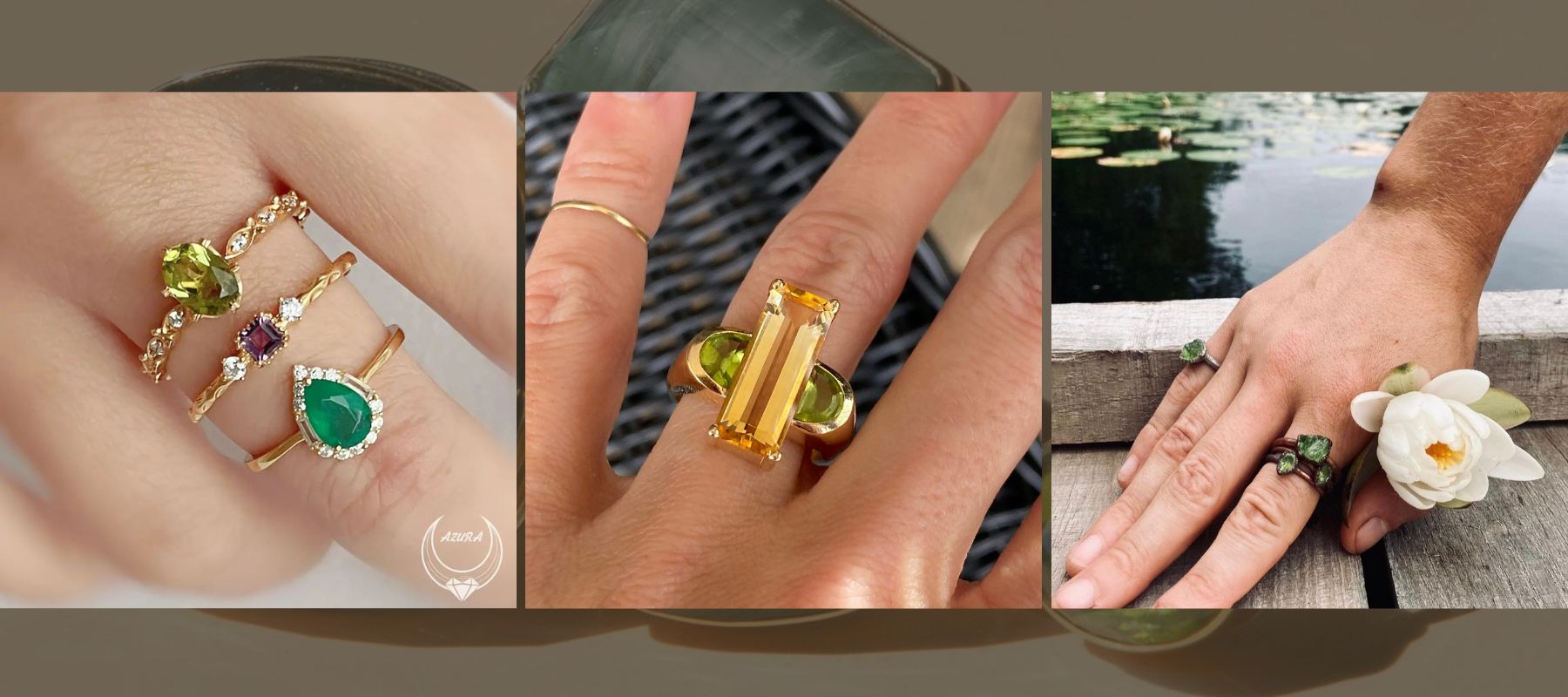 Subtle, yet dazzling! If you're looking for the perfect way to channel your inner fairy princess without saying too much, a dainty peridot ring could be your answer. This rich green gemstone is growing in popularity as the go-to way to bring a touch of fairylike charm to any outfit.
There are countless options available when it comes to selecting the perfect peridot ring. Whether you prefer a slimline solitaire, a witchy raw cut crystal or dazzlingly intricate halo design, one thing's for sure – it'll add a touch of glamour to any outfit. Talk about sweet sparkle!
Make a Fashion Statement With the Dazzling Shine of Dainty Peridot Rings
We can only imagine how beautifully mesmerizing a delicate peridot ring looks with its intense lime green hue and the lemon shades that shimmer during different angles of light exposure. Imagine wearing the dazzle of a peridot ring to a party, an evening out with friends, or a dinner date; it's a fashion statement that will leave everyone gazing in amazement.
Peridot is a gem of light and beauty; its lively contrast of wonderful green and yellow-green brings a captivating hue and beauty. As a mineral composed of silicon and oxygen, it's also tough and durable – meaning you don't have to worry about losing a precious keepsake. This gemstone has also served as valuable jewelry for centuries - the ancient Egyptians referred to it as the gem of the sun.
Inspo: A Dainty Peridot Ring for Every Occasion
Chic and petite, a dainty peridot ring is a timeless fashion piece that every woman should own. Featuring the dazzling hue of peridot, this little ring can be worn to elevate any outfit.
From pairing it with a sleek minimalist dress to wearing it with a beachy boho outfit in the coconut girl vibe, a dainty peridot ring can be the perfect finishing touch to complete any ensemble.
Whether you're headed out to lunch with friends or just running errands, make sure to keep your ring finger shining with a dainty peridot ring. It'll be the accessory you won't want to forget.
Be the fashion influencer of your dreams and show off your unique style with the gift of a dainty peridot ring. It's an everlasting memory for you, your friends, and anyone tempted to ask, "Where did you get that amazing ring?".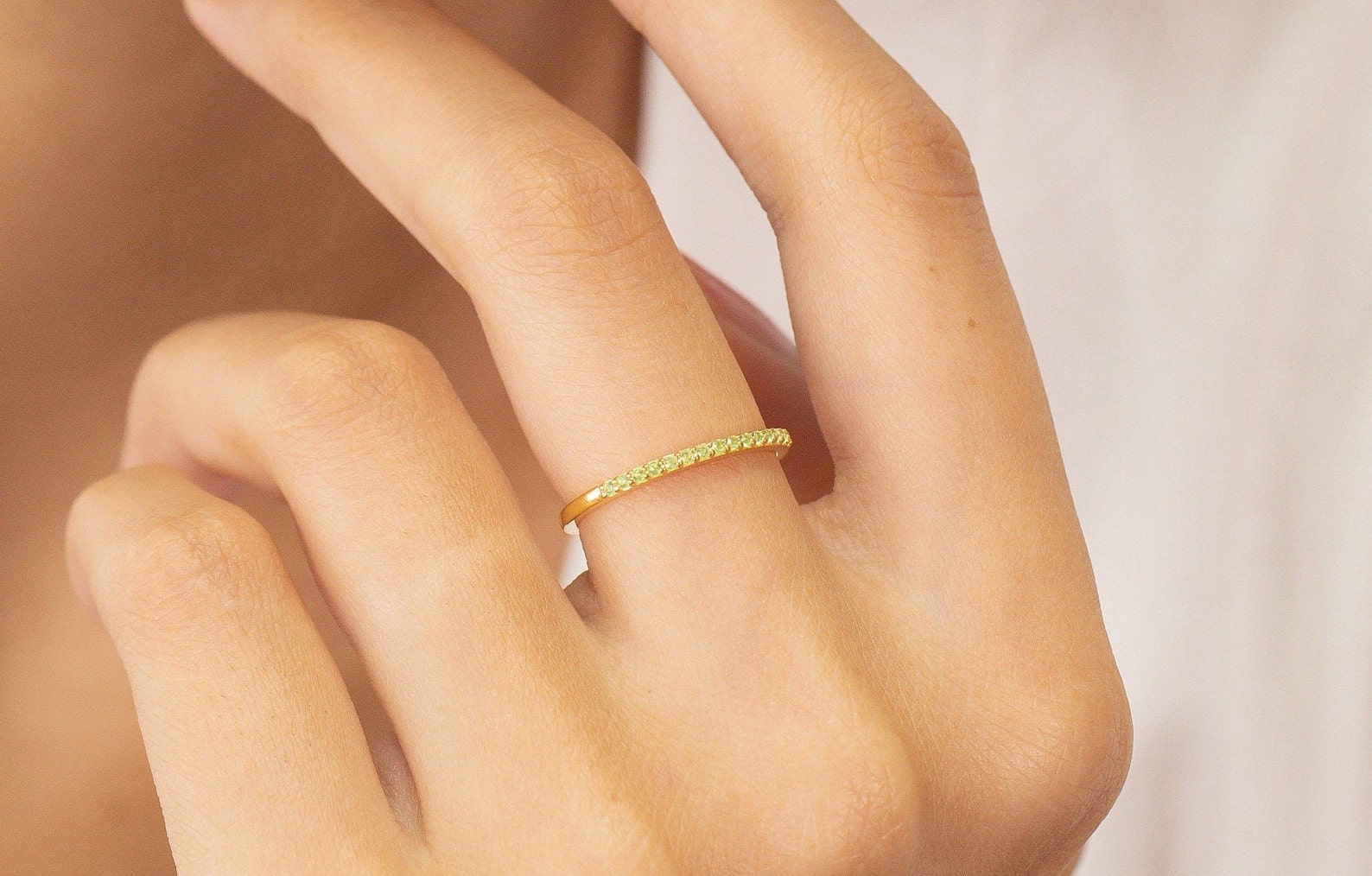 Dainty peridot band from QCustomJewelry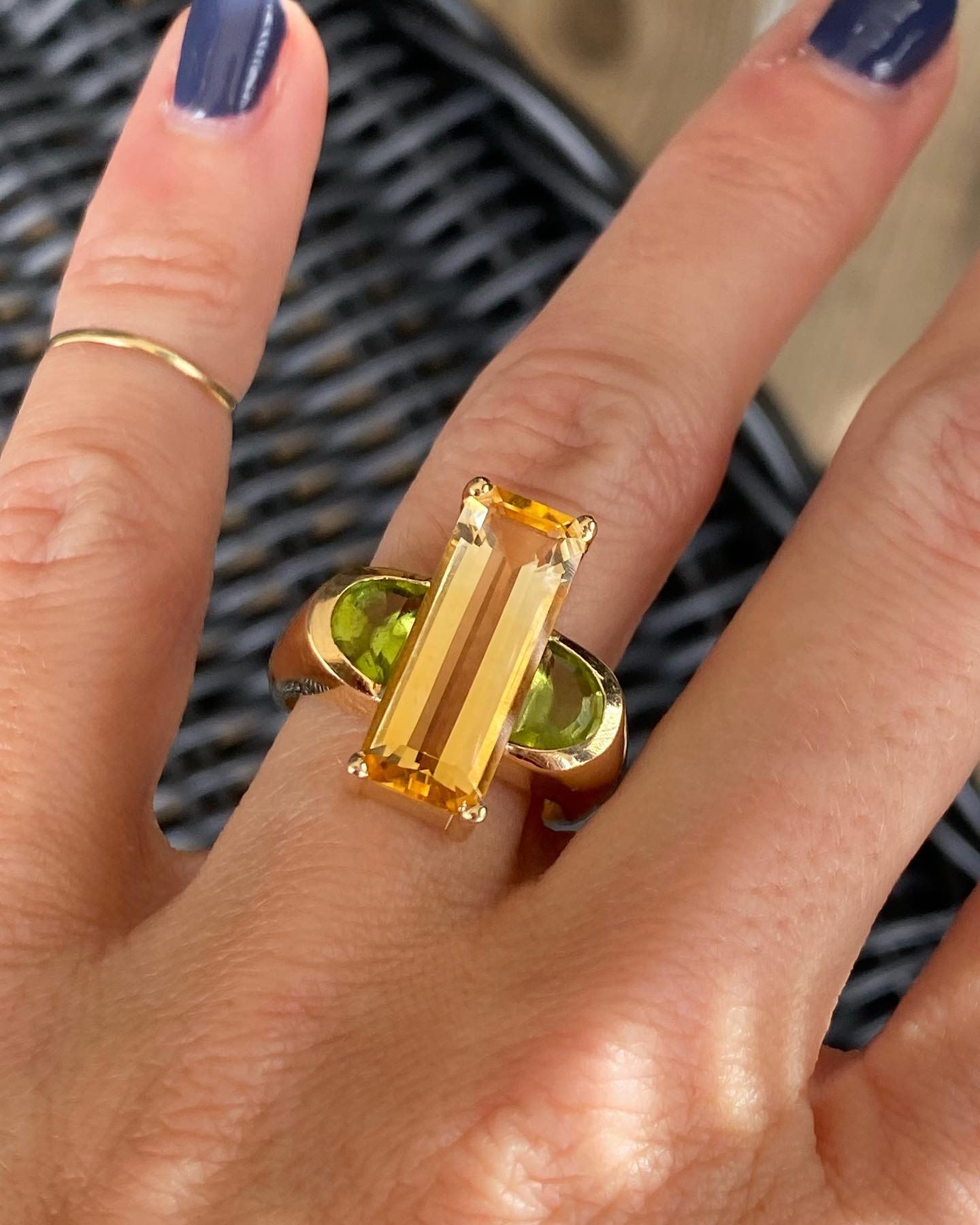 Statement maximalist ring from 1122andco
Drop peridot earring to match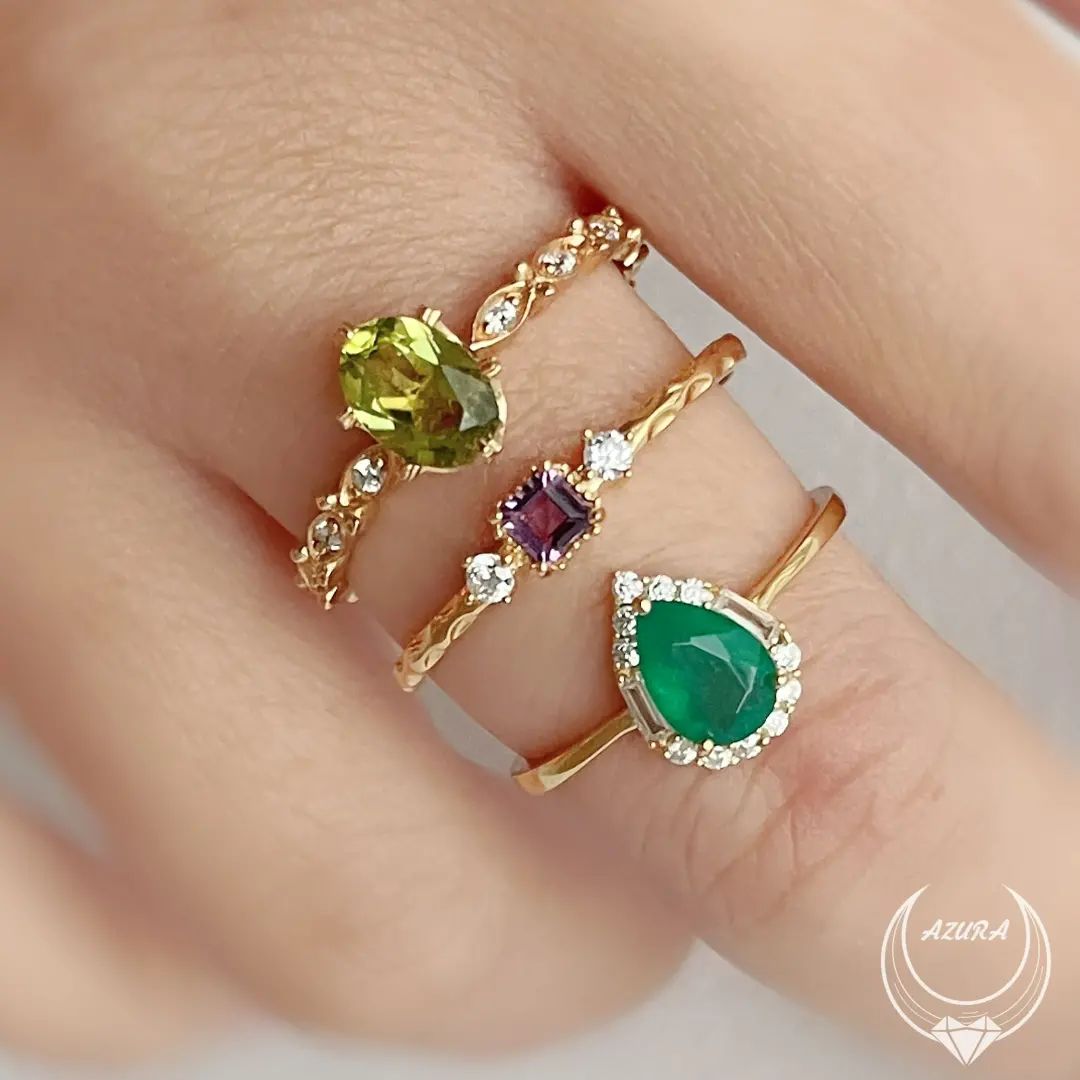 Ornate peridot ring from azura.nyc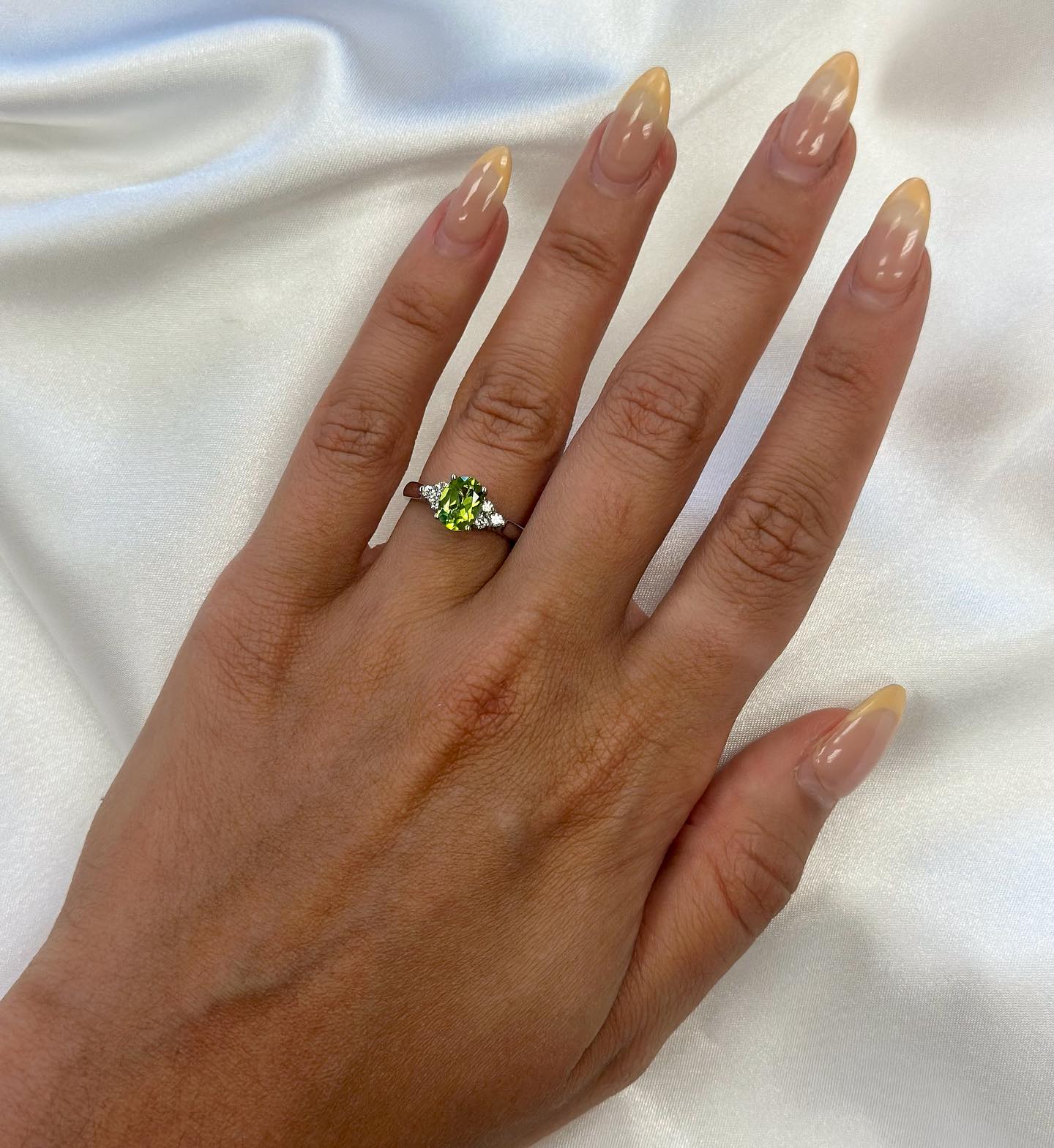 Elegant engagement ring with peridot from bellasfinejewelers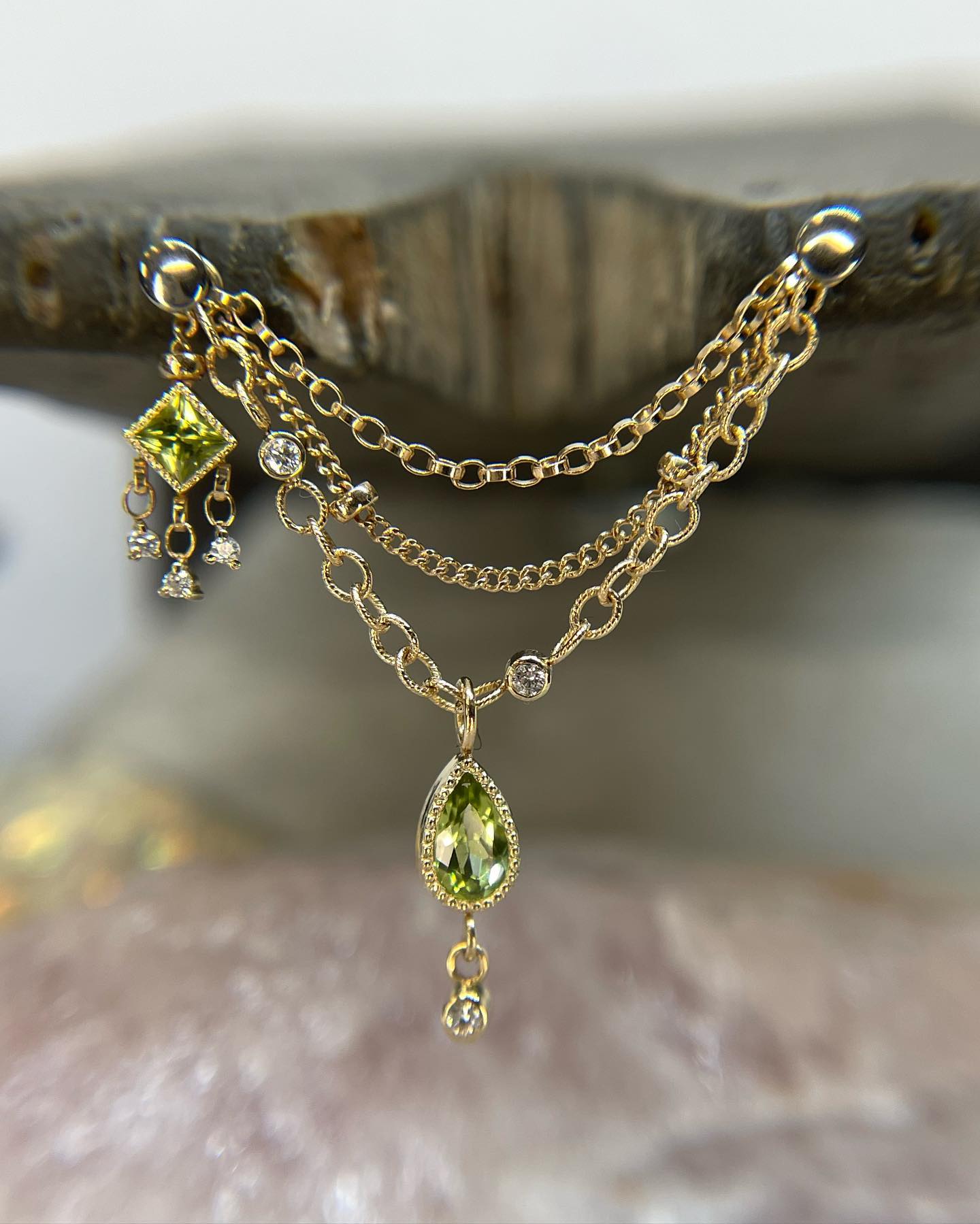 Peridot pendants from crisblackwater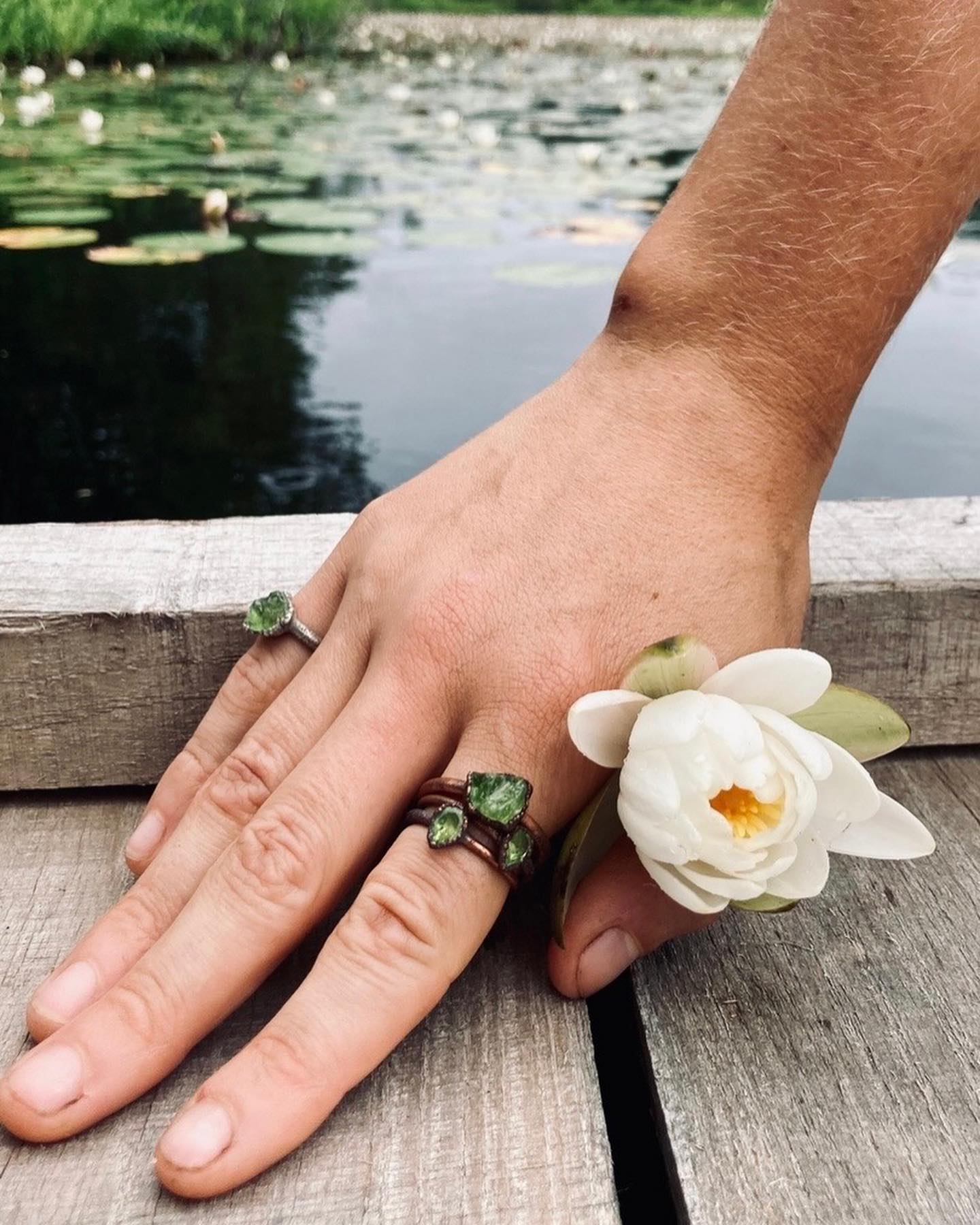 Unisex witchy raw cut peridot ring from therealhawkhouse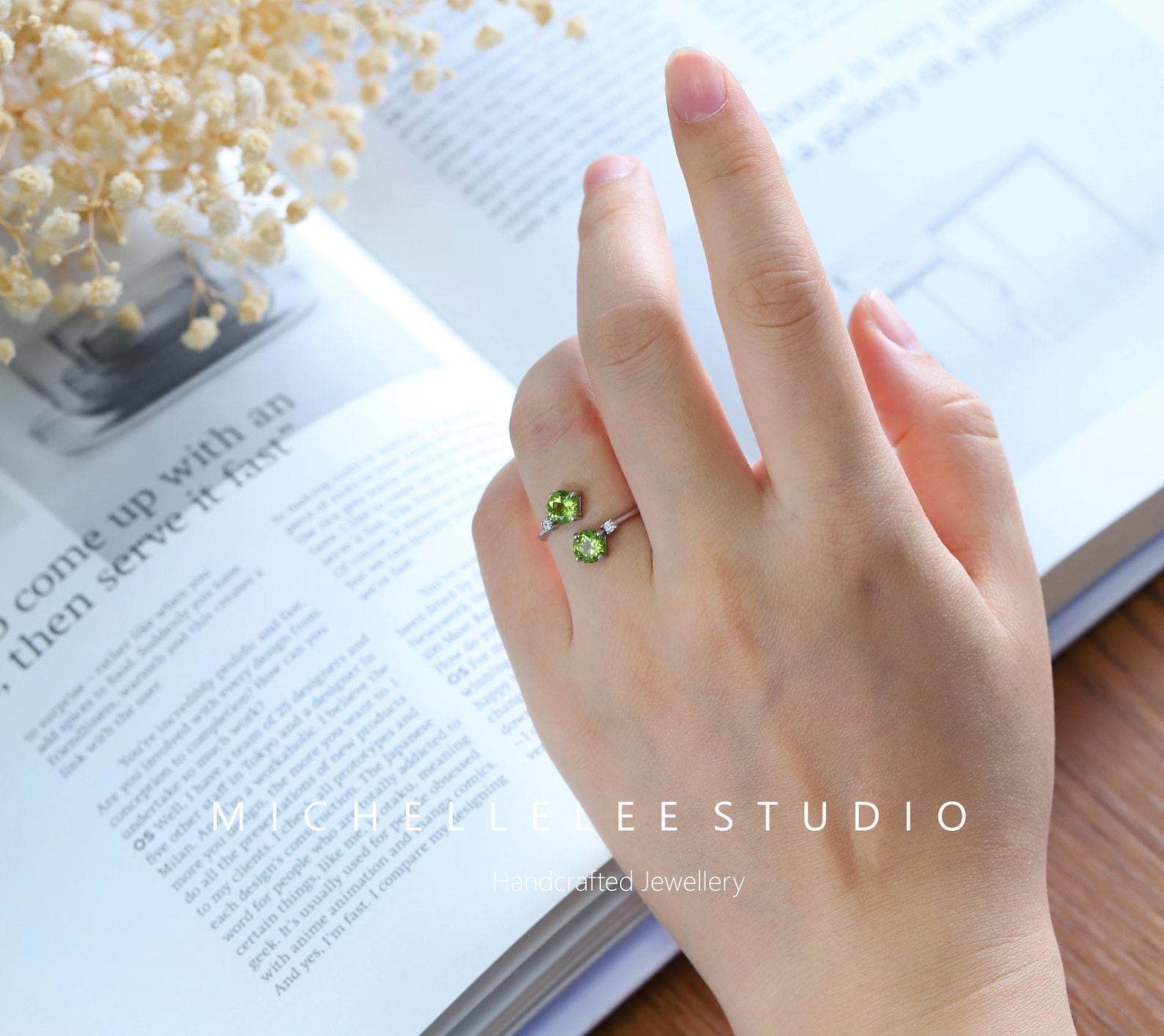 Only slightly edgy peridot ring from MichelleLeeStudioGB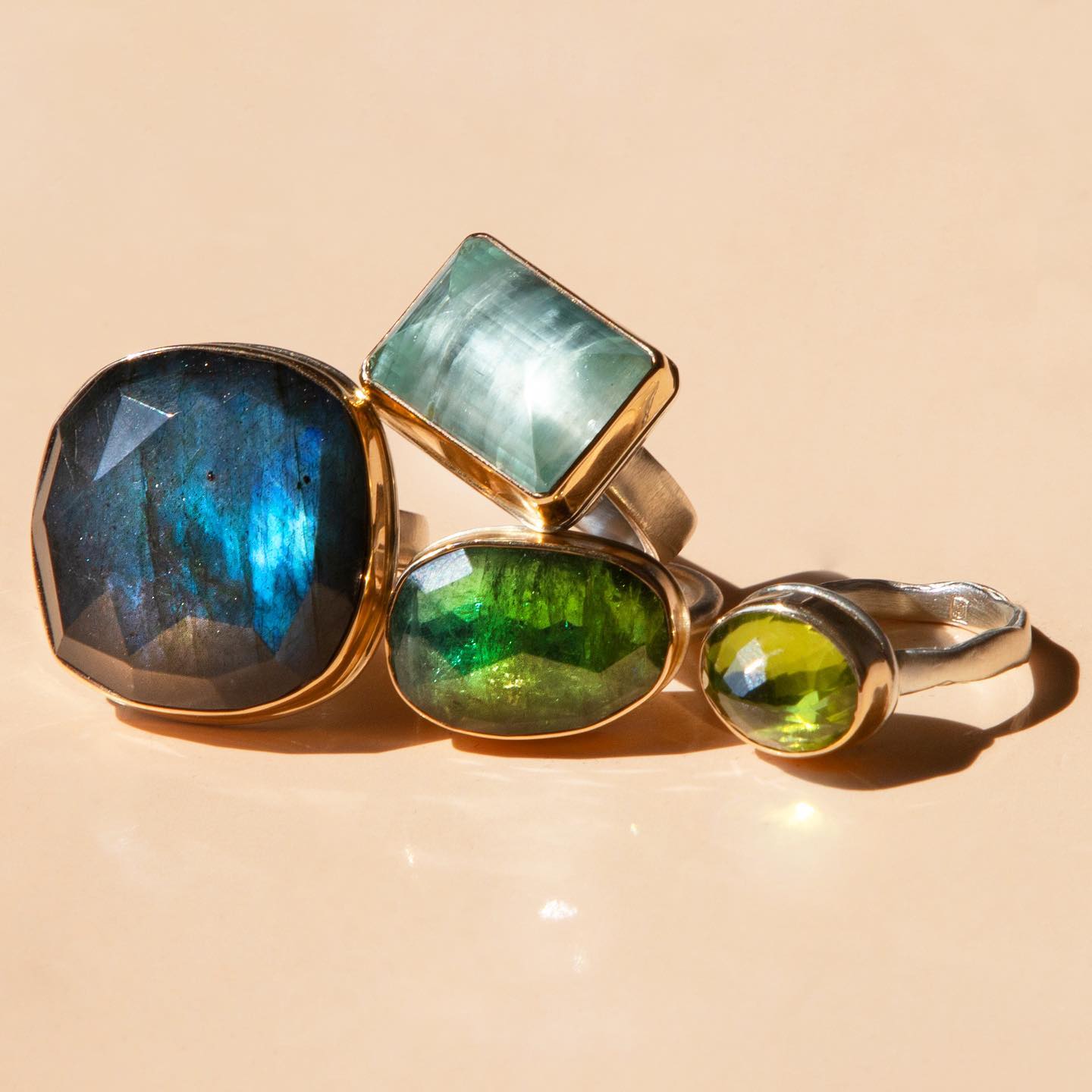 Big 70s-80s vibes from greenwichstjewelers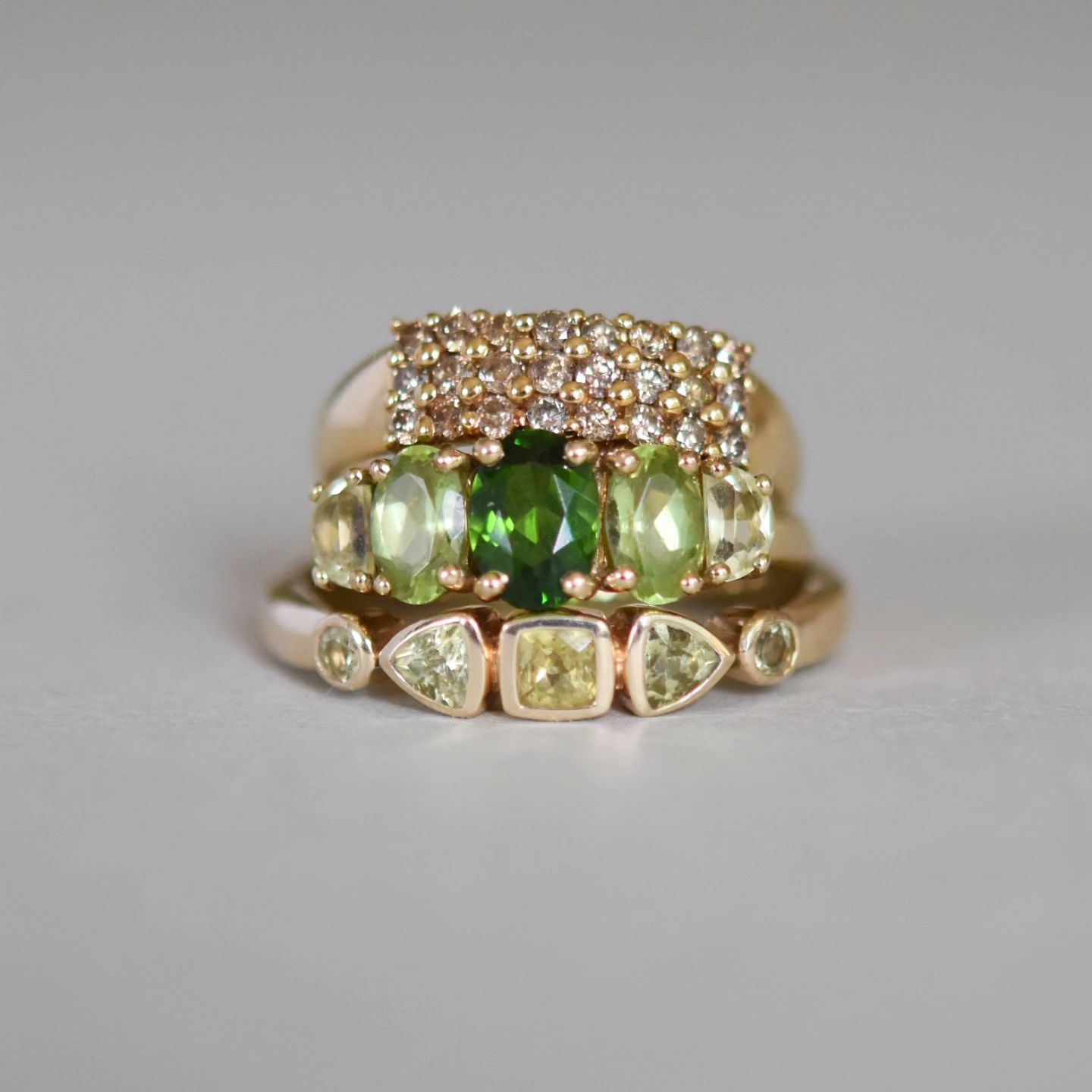 Beautiful peridot ring set from vintiquejewellery
These days, many people continue to embrace the unique beauty of these gems by sporting dainty peridot rings. After all, who doesn't want to add some minimalist sheen and luster to their look? Whether it's an understated piece in everyday wear or a bolder accent for a luxurious look, it's the perfect way to add a classic touch without going overboard.
In the realm of celebrity style, many stars have been seen donning peridot-studded rings. Kylie Jenner, Zendaya, and Rihanna, among others, have been spotted looking sophisticated, elegant, and sparkly all at once. Stardom is not the only place where these bejeweled items can be seen, they can also been seen in high-end fashion shows, worn by the biggest names in the business.
No matter your style, one thing is for sure: the charm of a dainty peridot ring can be dressed up or down. Women can pair these rings with luxury brands such as Salvatore Ferragamo, Gucci, and Versace, while men can sport one with a dapper suit or with a casual, everyday look. As for beauty trends, an effortless jewellery look celebrating the allure of the gemstone - with peridot rings, pendants, and earrings - will fill you with confidence and glamour.
Celebs Go Gaga for Dainty Peridot Rings
It's no secret that stars love to flaunt their fashion choices, and nowadays it seems they have their sights set on dainty peridot rings. From the Kardashians to Emma Watson, high-profile celebs are showing off their style with these subtle and timeless pieces. Whether opting for a classic gold peridot band or competing for most colorful look, stars and fans alike are finding endless ways to rock the chic and stylish rings. Best of all, these delicate pieces can be easily incorporated into any wardrobe, be it elegant couture or street-style casual. So take your cue from Hollywood and be sure to show off your favorite peridot ring this season.
Peridot rings make an eye-catching fashion statement—they sparkle with a vivid lime green hue that is unlike any other gemstone. They also are believed to represent strength, renewal, and courage, making it an ideal symbol for those embarking on a new journey. Find the perfect peridot ring for yourself or a loved one today!