Plaid and Stripes: A Grunge-Flavored Preppy Look for Maximum Style
Ah, plaid and stripes – the way we interpret the pattern duo these days has come a long way since its simple preppy roots. It's now a mix of everything from 90s grunge to modern bohemia, with a reusable fashion bonus of the entire look likely to cost less than a night out.
This season we're turning to Stripes and Plaid: The Neo-Retro Look for Some Fresh Outfit Ideas, including key garments to look for when you hit the thrift shops and a few tips on pulling it off with style.
Go Bold with Plaid and Stripes – Taking Cues From the Streetstyle Stars
Vibrant plaid prints, bold stripes, unexpected colors and patterns – these are the elements of the plaid and stripes combo, a modern and sometimes eclectic take on the preppy aesthetic.
Not just for the academia aesthetic fans anymore, the look has been reset by fashionbloggers and streetstyle stars, from the thrift queens of Instagram to high-profile celebrities.
It's time to experiment with unusual color combos and grunge vibes this fall. And trust us, you won't be disappointed! We've put together some daring and fun ideas, to help you spice up your ensembles. From preppy academia to grungy chic looks, there's a unique combination for everyone to make an impact in any occasion.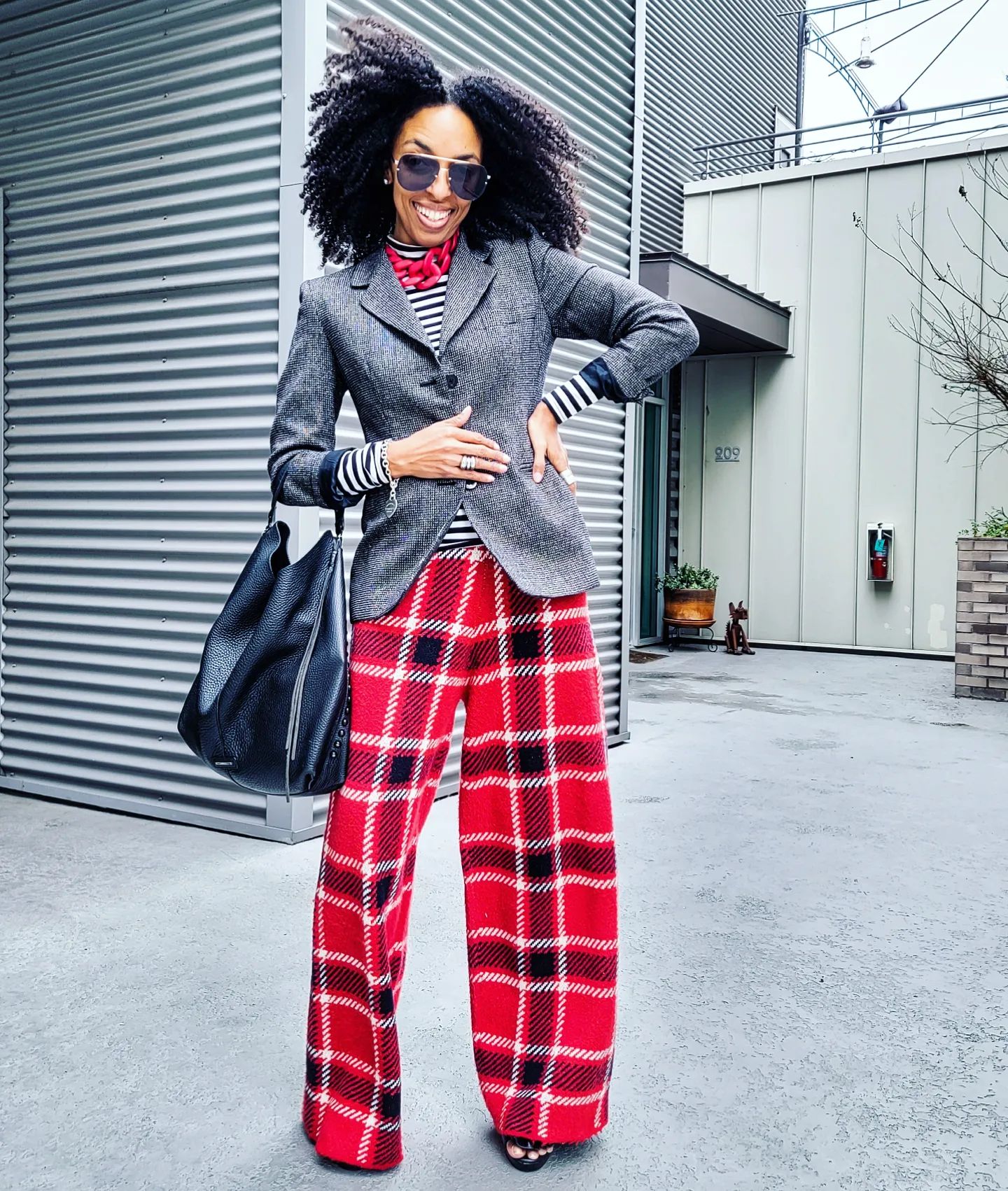 IG @shayzon
IG @rachelleefaraah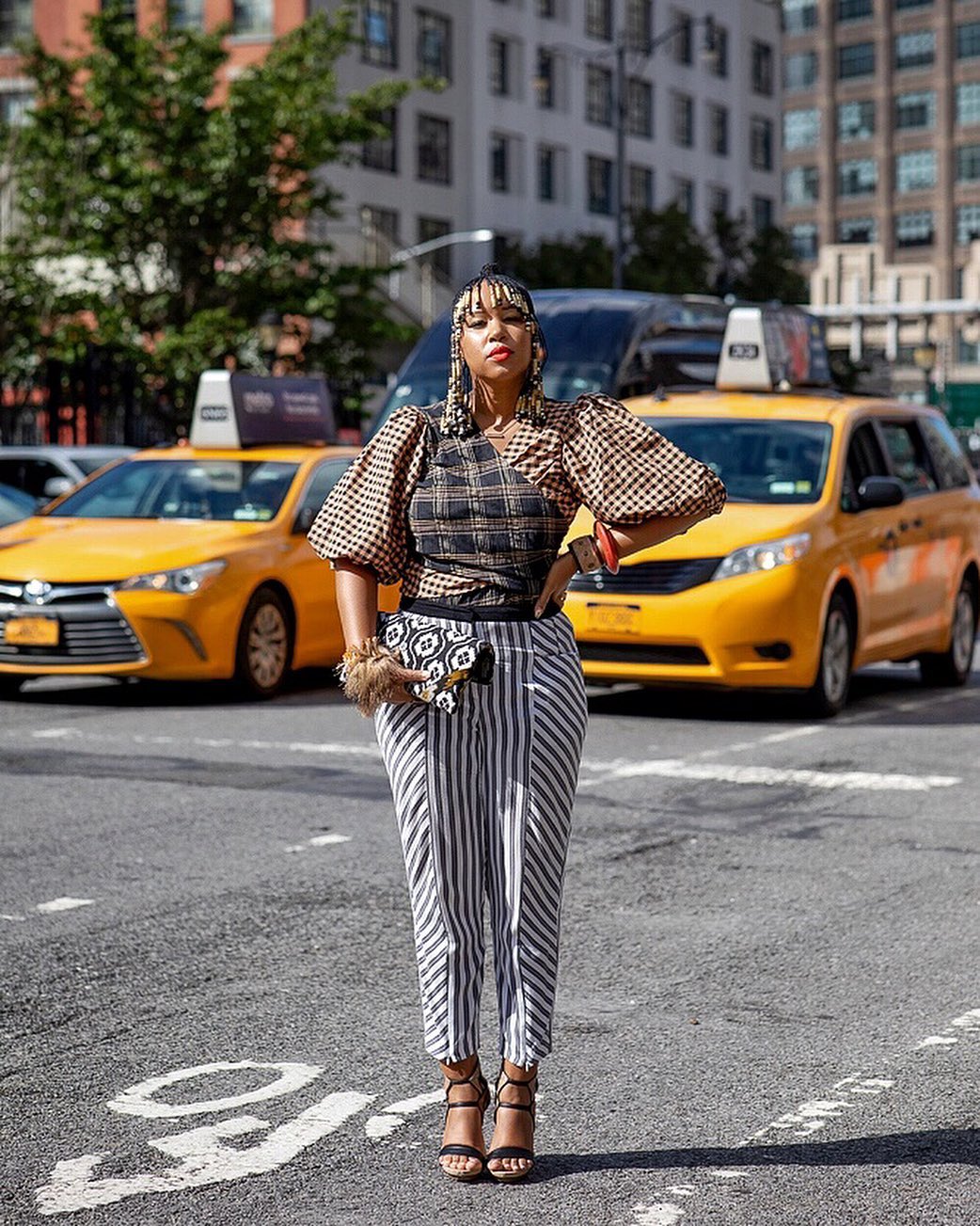 IG @tiffanymbattle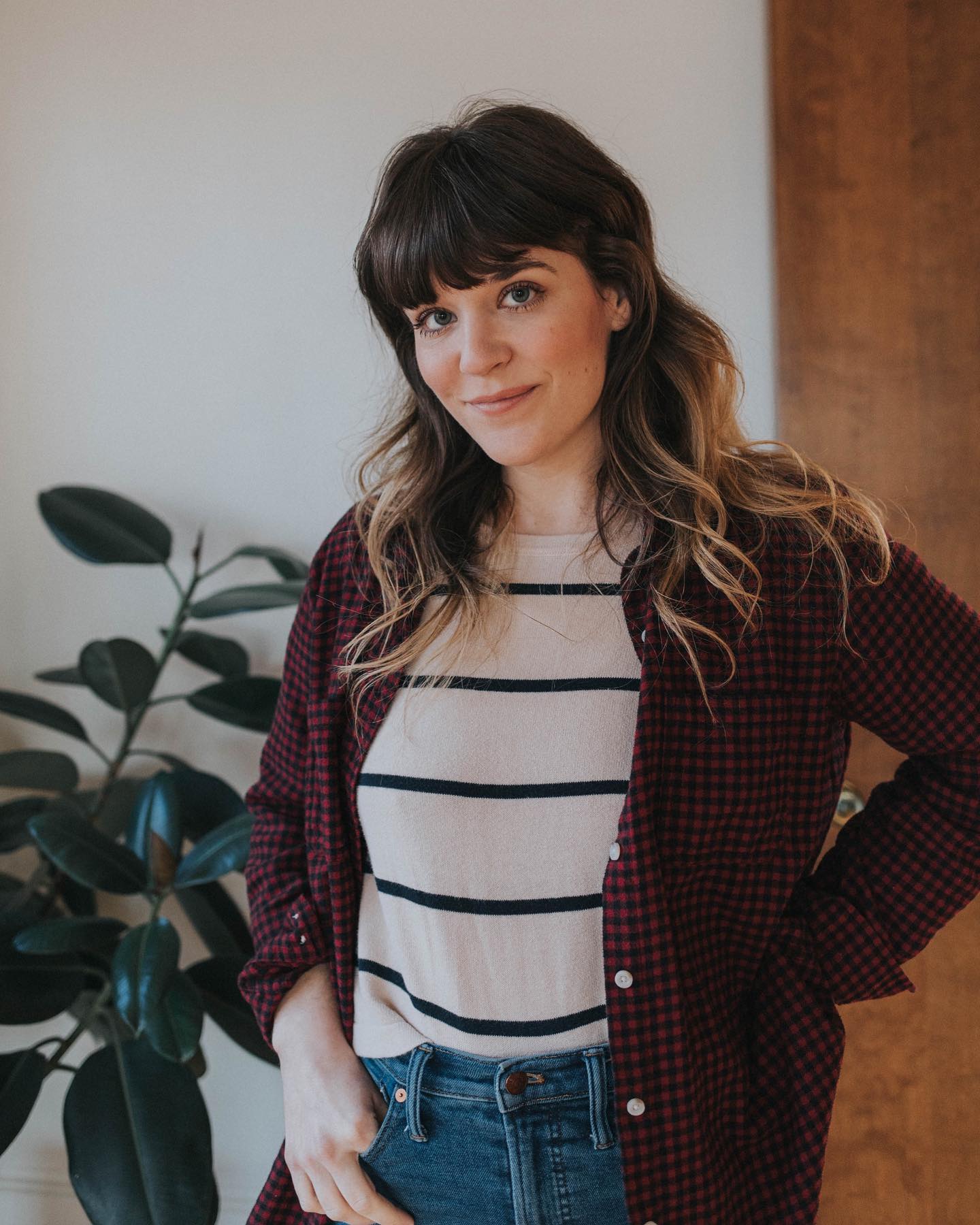 IG @selectivepotential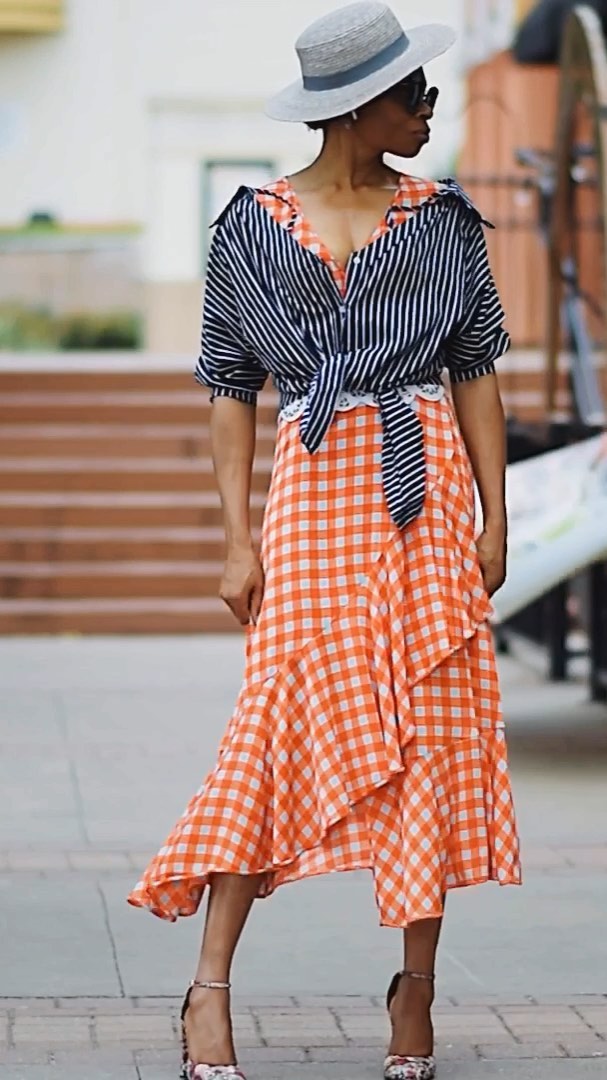 IG @vivellefashion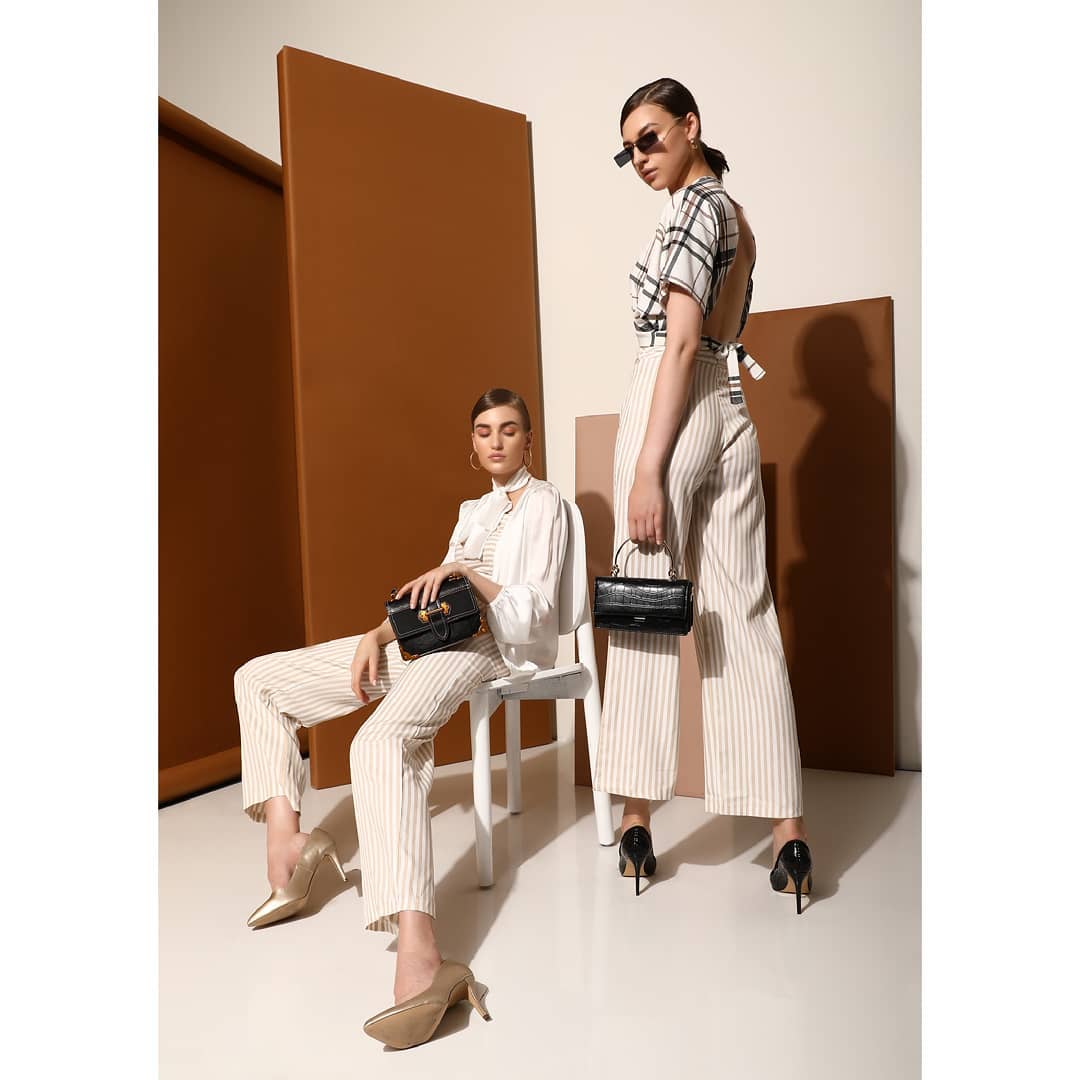 IG @demitra_ningombam for Lulu and Sky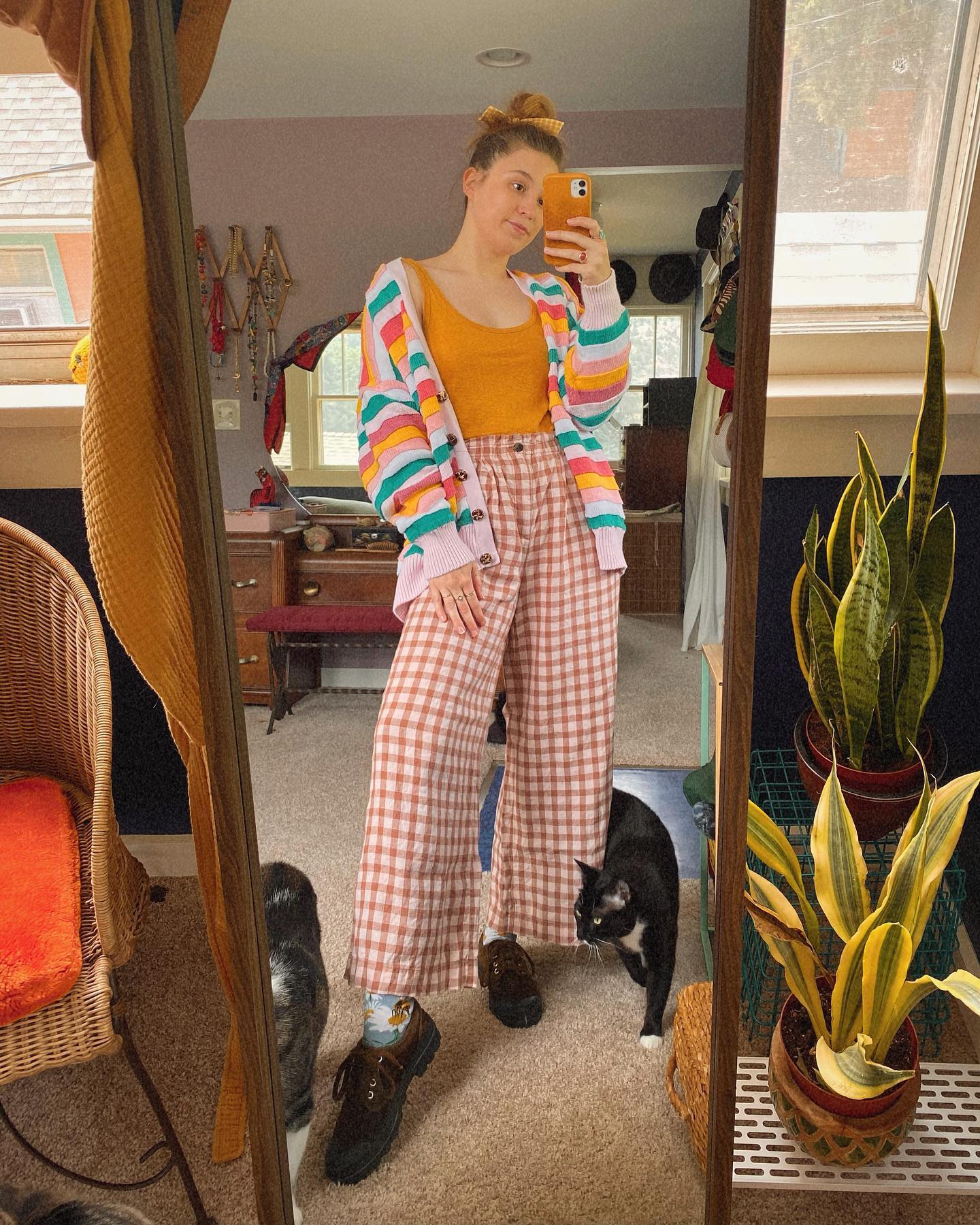 IG @thrift_bee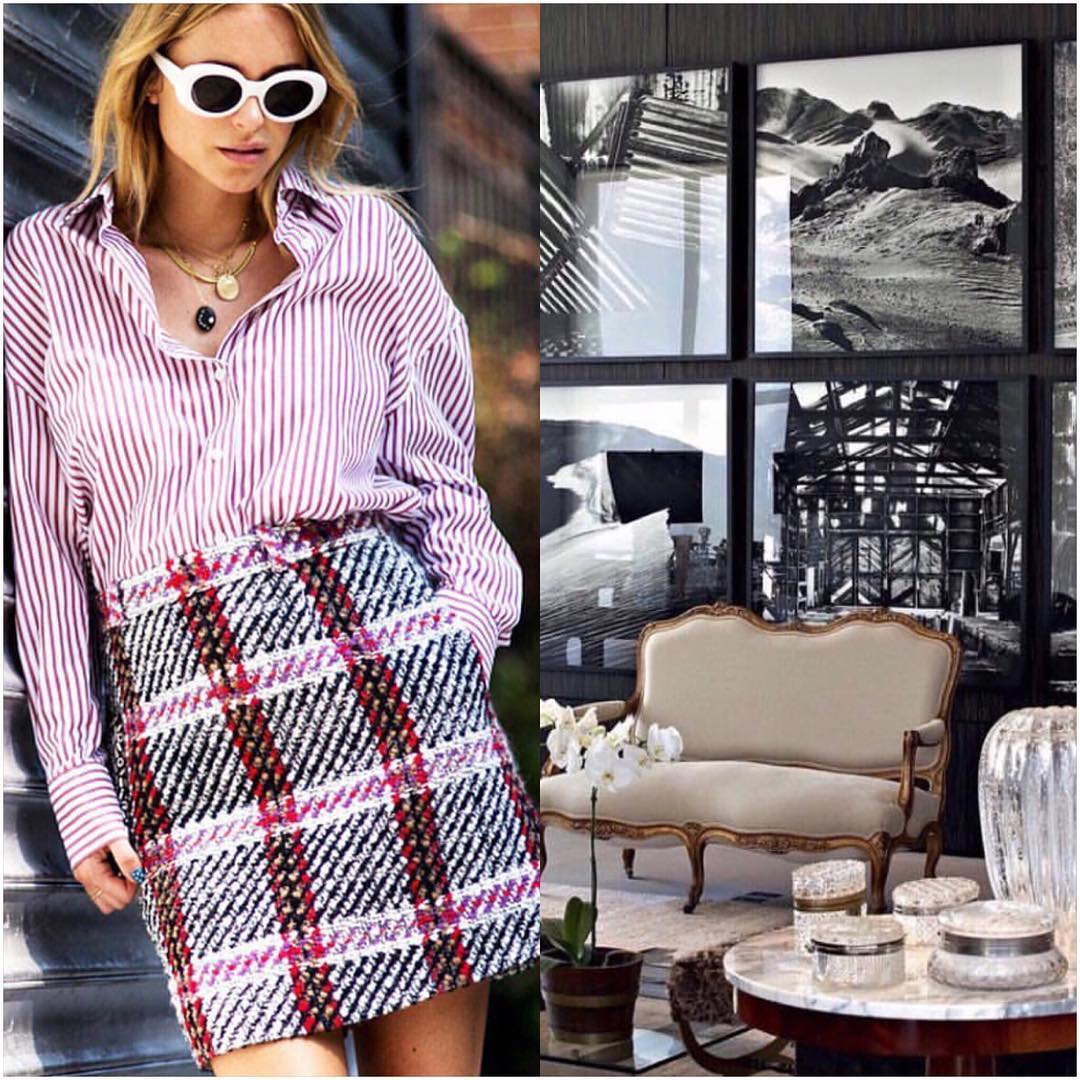 found uncredited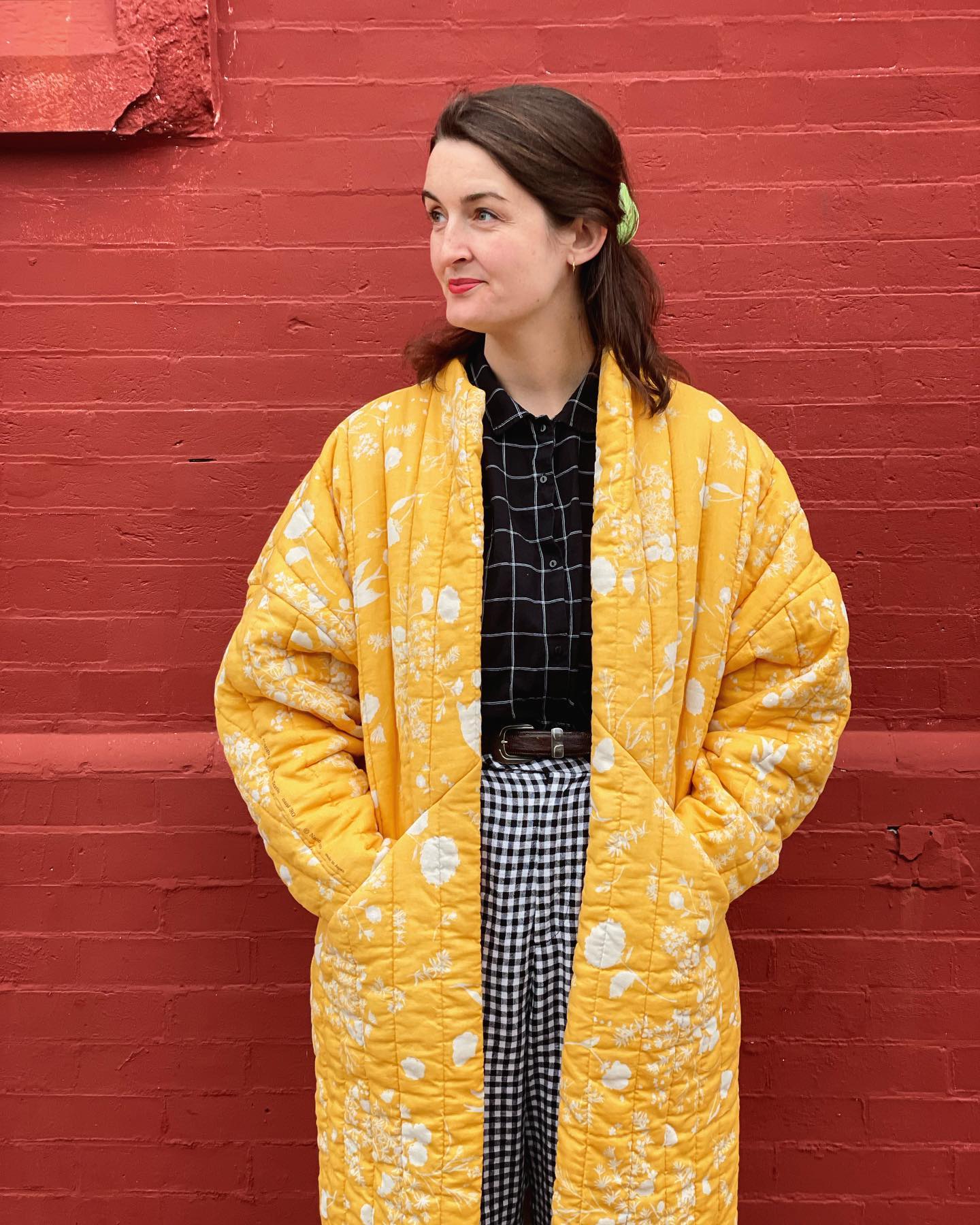 IG @eb.stitch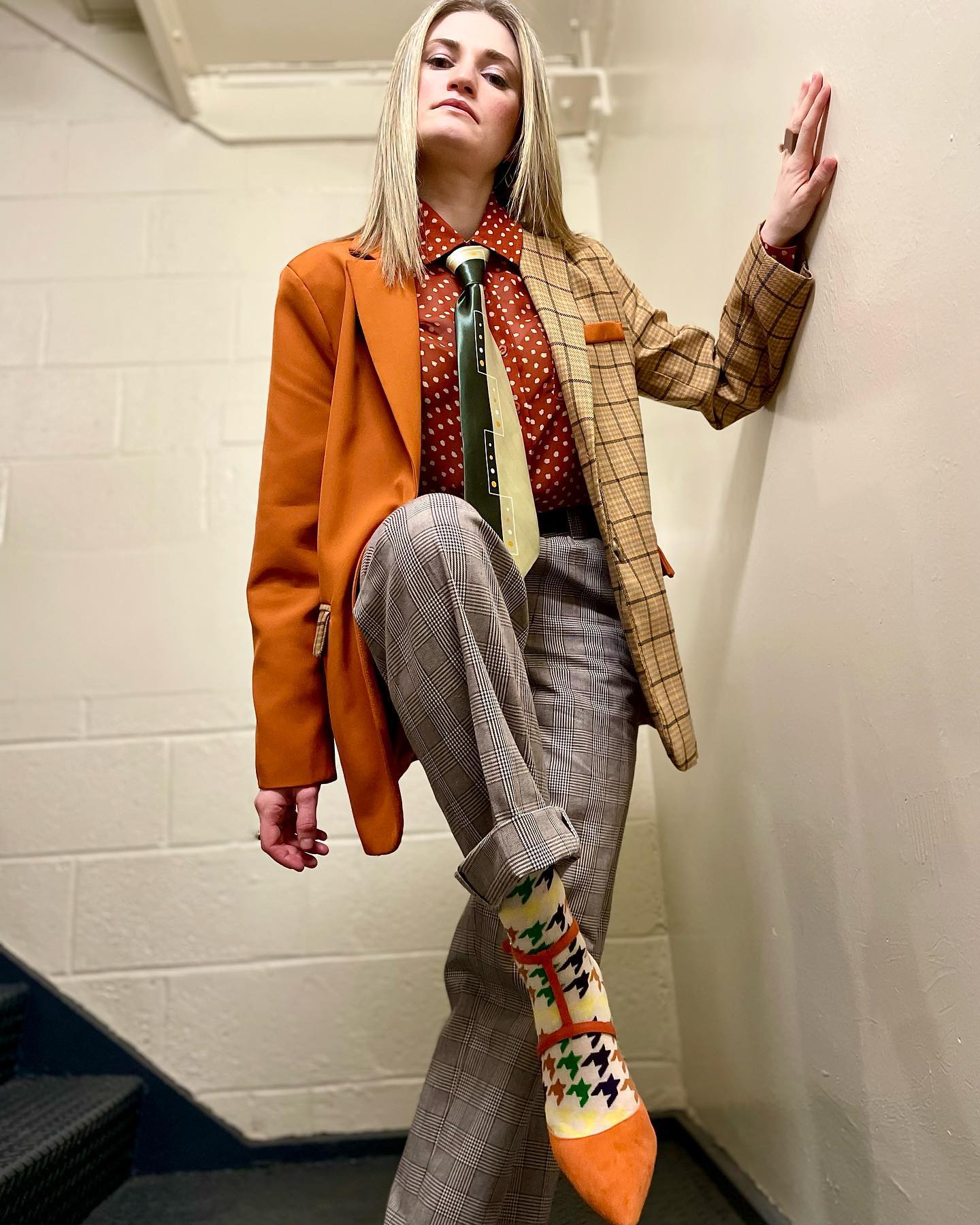 IG @funky_fearless_fashionista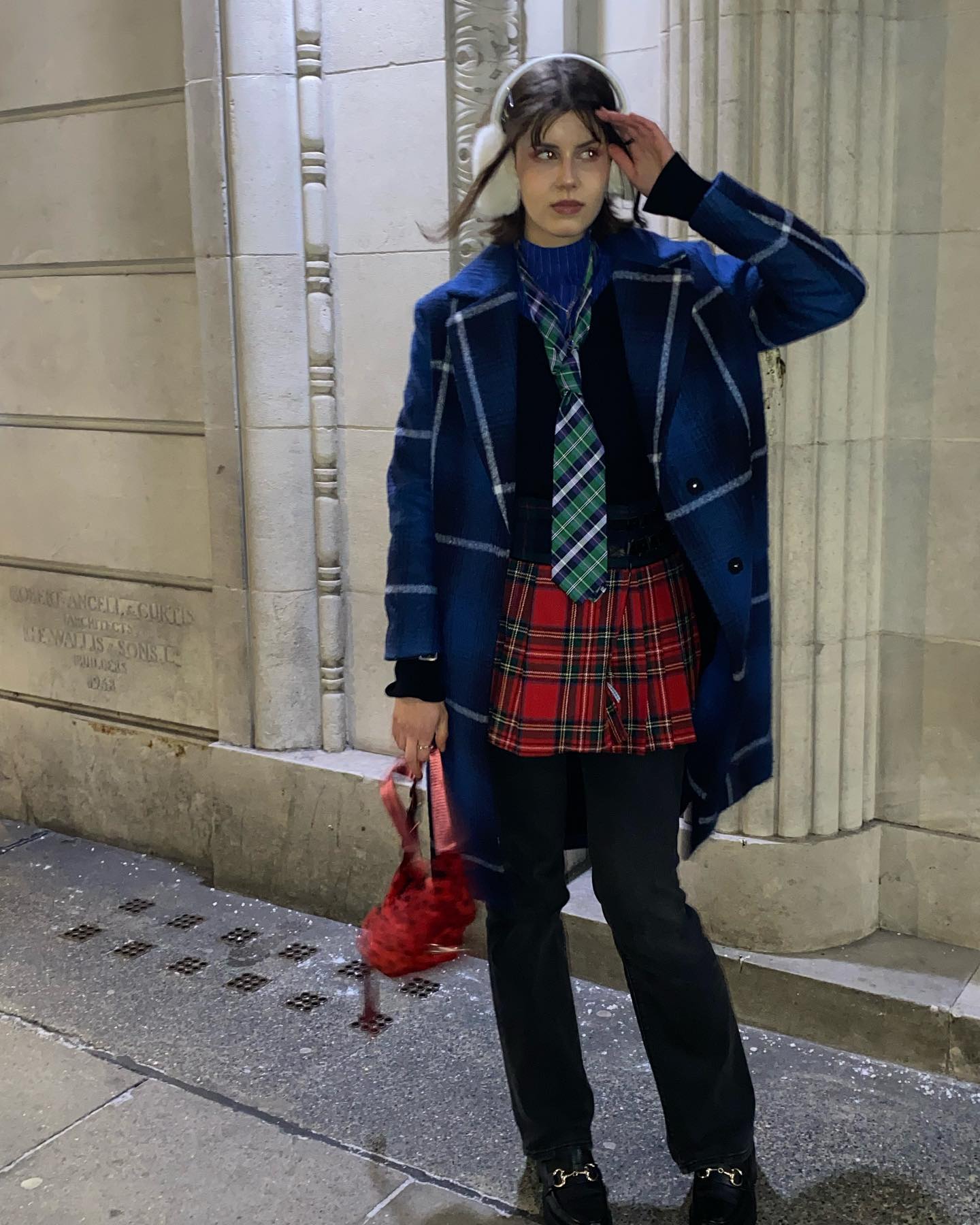 IG @basiafoxy
IG @thrift_bee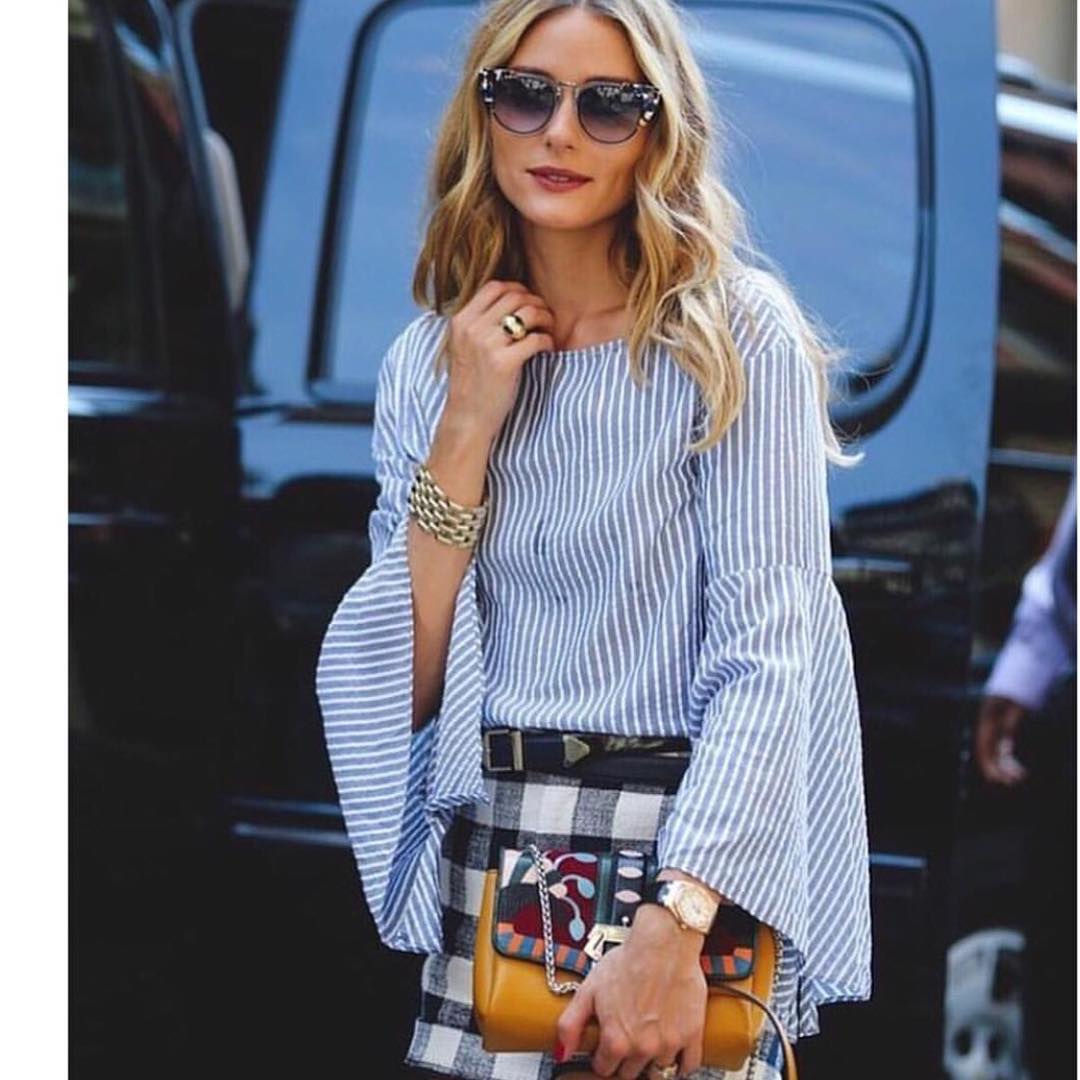 IG @fashioncurrentmood
Heading Somewhere Fancy? There's no doubt a skirt and shirt combo serves a fuss-free but preppy look. But you can instantly glam up the ensemble with some accessories. Don't be afraid to add in a statement piece such as a sequined top and velvet-textured skirt. To contrast the stripes and plaid go to a minimalist look with a simple hat or fedora.
Have a flair for eccentric bohemian ensembles? Blend and mix fun colors for a unique combo! Go for bold plaid prints with vivacious stripes – a great multi-colored print to try is a bold yellow checkered skirt with a multi-colored stripe top. Show off your quirky sense of style with polka dot boots or a pair of classic converse. To amp it up try an unexpected accessory like a beret.
The real beauty of these looks is that you can recreate them on a budget. Work with what you have or hit up second-hand stores for some affordable yet stylish finds. Look for crop plaid shirts, linen skirts, pinstriped pants, and striped cardigans. Mix and match and discover a unique expression for your individual style.
From preppy academia to eclectic boho looks, we've got inspiration for every personality. You can easily create amazingly unique looks with plaid and stripes. So why not be daring and try something fun for your next outfit craving? Let's make some timeless, classic, and individual ensembles!
---
In this article, we're exploring the endless possibilities of combining elegant strips and stylish plaid to create an eye-catching, unique look - from preppy academia to eclectic boho! So, stock up your wardrobe with playful shirts, statement jackets and more. We show you which key pieces you need and give you tips to find the right clothes for an affordable price. Follow us as we show how plaid and stripes can add a fashionable twist to any outfit, no matter your budget and style.