The Perfect Date Night Outfit: Inspo for Romantic Evenings
When it comes to getting ready for date night, we often try to show up at our best. But sometimes it can be a bit confusing as to what the best date night look may be for different occasions. No worries, here are some ideas to help you get started planning your next romantic evening with your honey:
Androgynous isn't a bad idea…
While most ladies will think of going on a date with the cutest dress possible, depending on your overall style, why not consider choosing a laid-back look that feels comfortable as much as it looks powerful? A relaxed button-up shirt with your favorite pair of jeans or slacks, paired with women's loafers, is actually a great date night look if you're someone who loves to feel comfortable yet stylish while on a movie night out or chill dinner date with your beau.
IG @isis_wardrobe_diary
…Little black dress is neither
Now, if you're someone who wants to make an impression on your sweetheart while being invited to a classy dinner, you may want to consider a little black dress. There is just something so charming about this type of look that always makes a woman look good.
The great thing about black dresses is how easy they are to pair with shoes and accessories. They allow you to be dressed for the occasion, so that you're prepared for whatever date experience your honey may have planned. If in doubt, make sure your closet always has a black dress or two that you know you can count on, no matter what.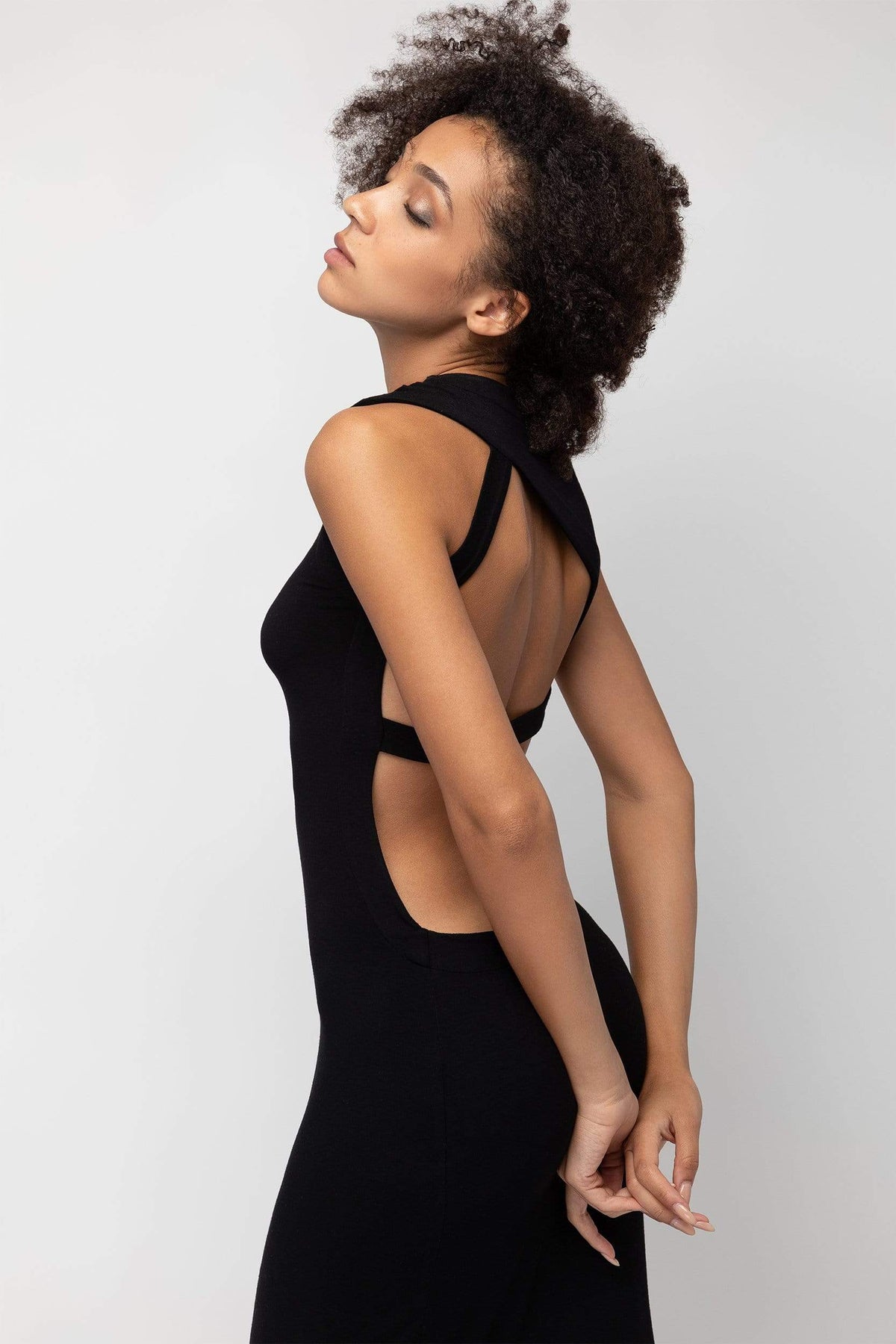 Setsui dress from MDNT45
The dress and sneakers combo
If you're not worried about showing up to a fancy spot, then wearing a dress is a great idea, but keep it comfortable and casual with a pair of sneakers. While you wouldn't wear a fancy dress with your favorite tennis, a cute summer dress is the perfect thing to match up with your favorite sneakers. It's cute and pretty without making you feel overdressed for a casual date with your honey. Check out your favorite fashion app for looks like this one.
petraalexandra.ca
Make it cozy and comfy
If you want to look feminine and graceful yet also feel really comfortable, rompers or jumpers are a great style that can be versatile in use. You can dress up a romper with high heels or wear it with sneakers. If the weather is slightly cooler and you want a little more coverage, think about wearing a jumper that offers more warmth for days that may feel a bit nippy with a romper. From casual styles to more classy looks, there's a variety to be found in this department of date night looks.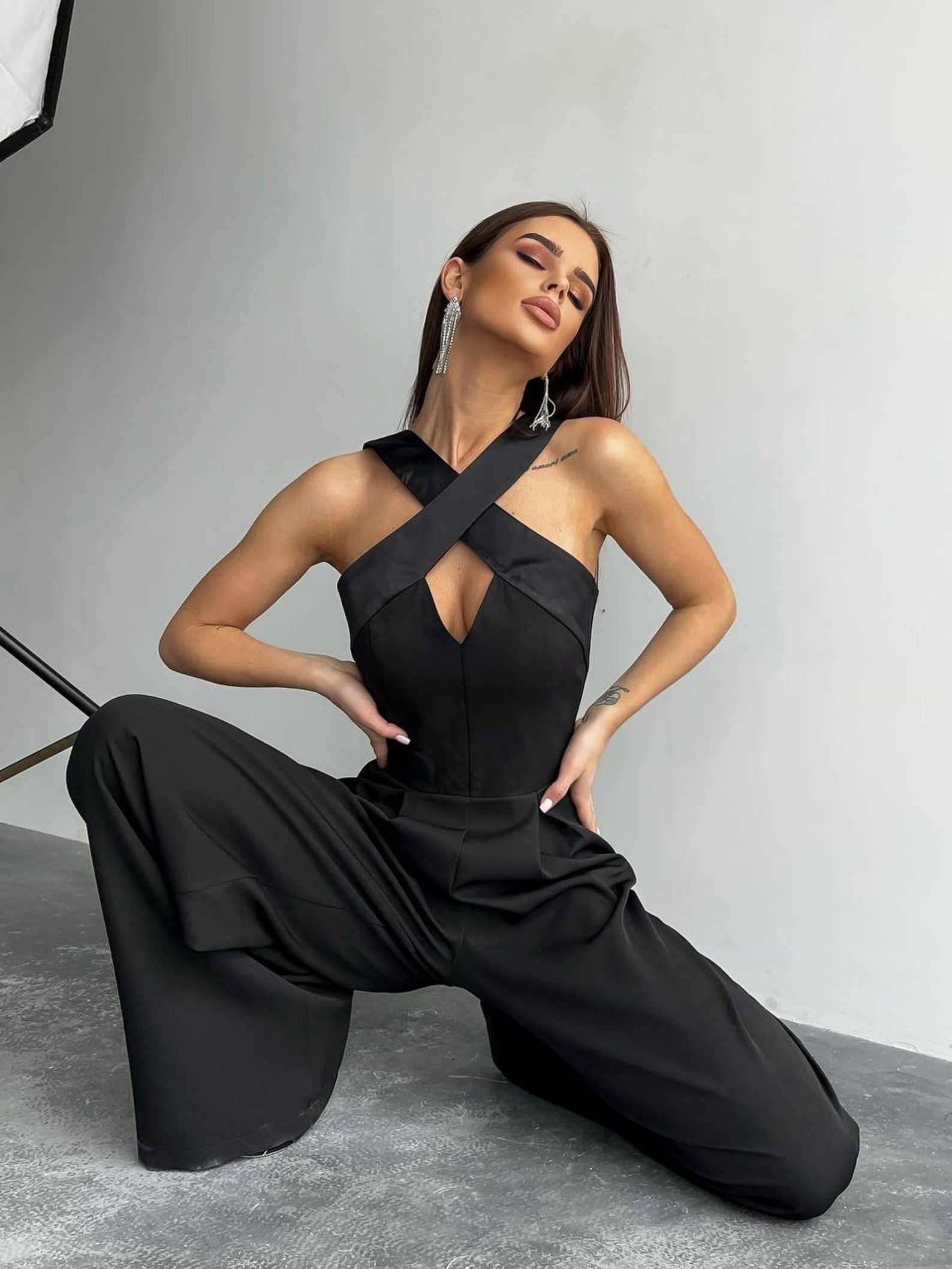 Romper from VilsClothes on Etsy
At the end of the day, the date night look that you choose will have a lot to do with the date that you're going on. If the date has invited you out to eat at a trendy restaurant in town, a solid look would be a cute dress, while a movie at your local theater could call for sneakers and jeans.
With that said, dress how you want to, because what matters for your date night is that you show up as confident as you can be. If a red jumper makes you feel like a million dollars, but you're having a picnic in the park, who cares? Go for it. Your date night look should make you feel fabulous, so make sure you're looking for the outfit that feels right to you.
---
There are plenty of ways to dress up for a date. A romantic evening could mean wearing a black dress to a cocktail party, or it could mean taking a walk in the park with your sweetie while wearing your favorite sweats. The number one rule of thumb for your date night look is to wear something that makes you feel good—the rest will follow.