Threader Earrings: How to wear, Where to buy + Inspo
Threader earrings can be as dainty or as edgy as you make them.
In case you didn't know, threader earrings are a type of earring that consists of a thin wire or metal chain that is threaded through the pierced hole in the earlobe and then hangs down.
They can be dressed up or down, so they fit any aesthetic. They are a versatile accessory that can be worn with any outfit.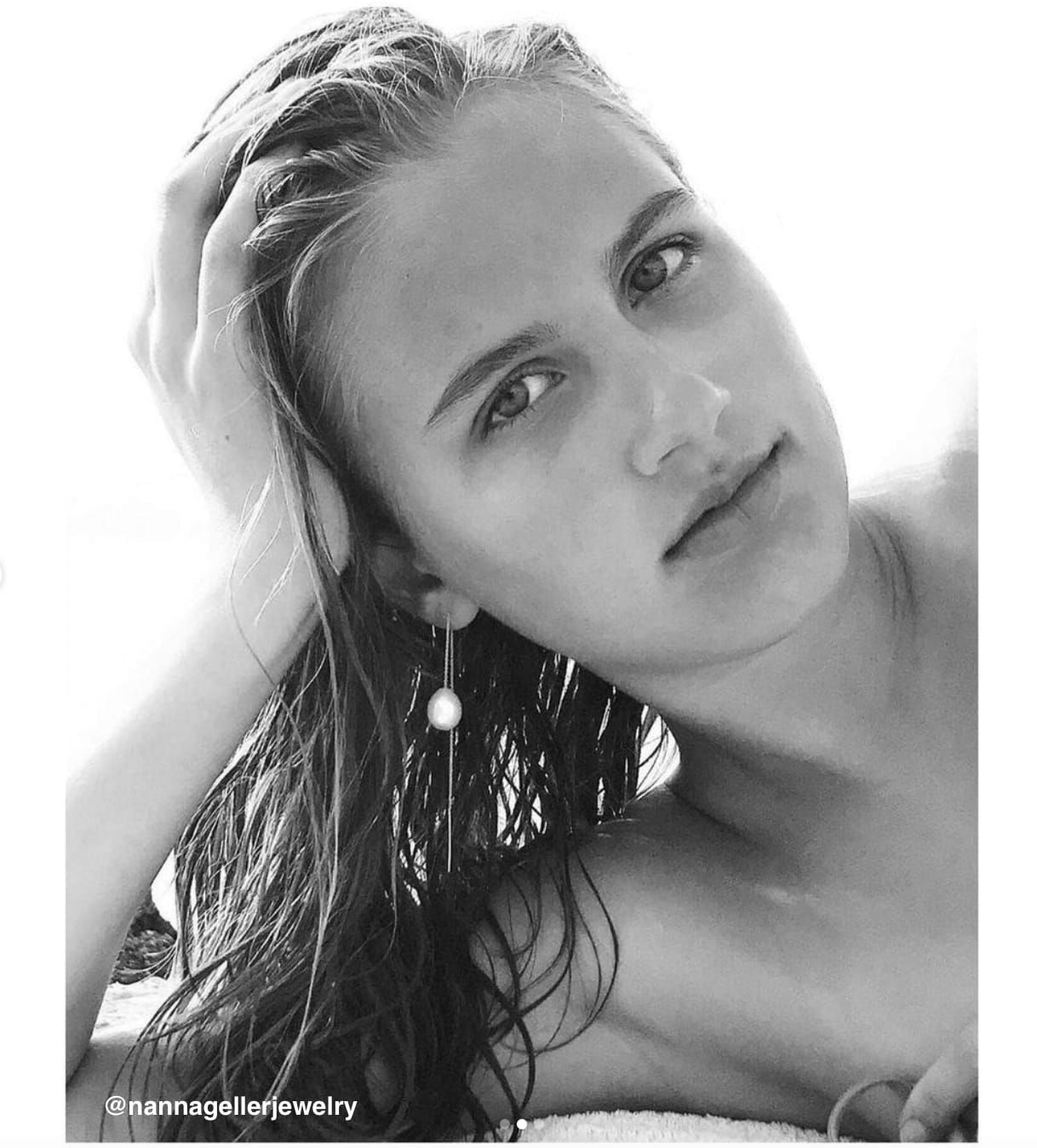 Best place to buy threader earrings
The best place to buy unique threader earrings that are not overpriced is Etsy.
If you want to get sterling threader jewelry, go for indie jewelry designer brands.
The images on this page have a tag inside which shows the artist's Instagram handle.
The artist is always either an Etsy seller and has a link in bio, or it's an independent jewels maker with their own online store.
Edgy Threader Earrings Looks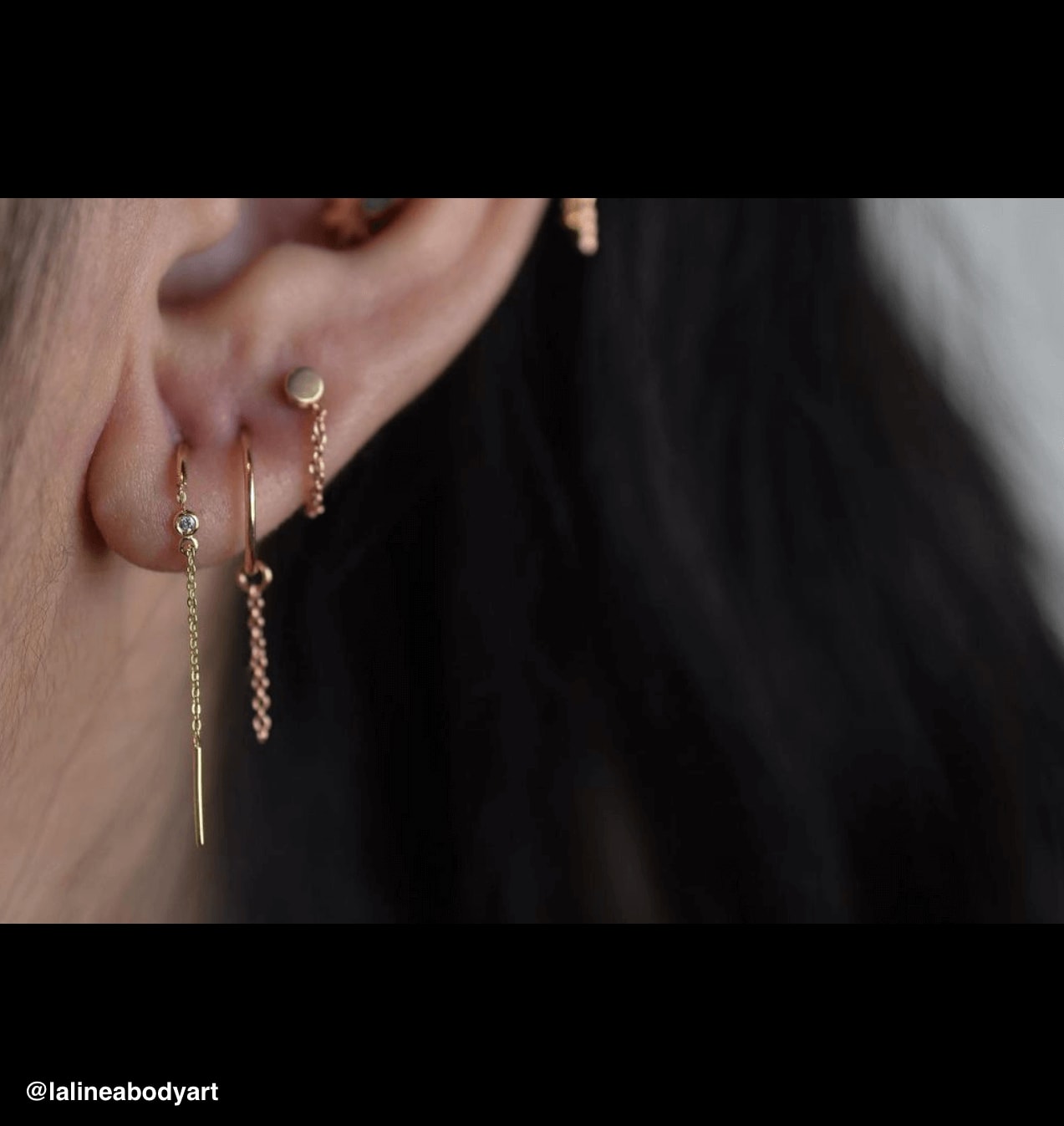 Threader earrings are great for an edgy look. They can also be worn with more delicate earrings to add a bit of edge to your outfit.
Or you can go full alt girl with these from mrkate.com: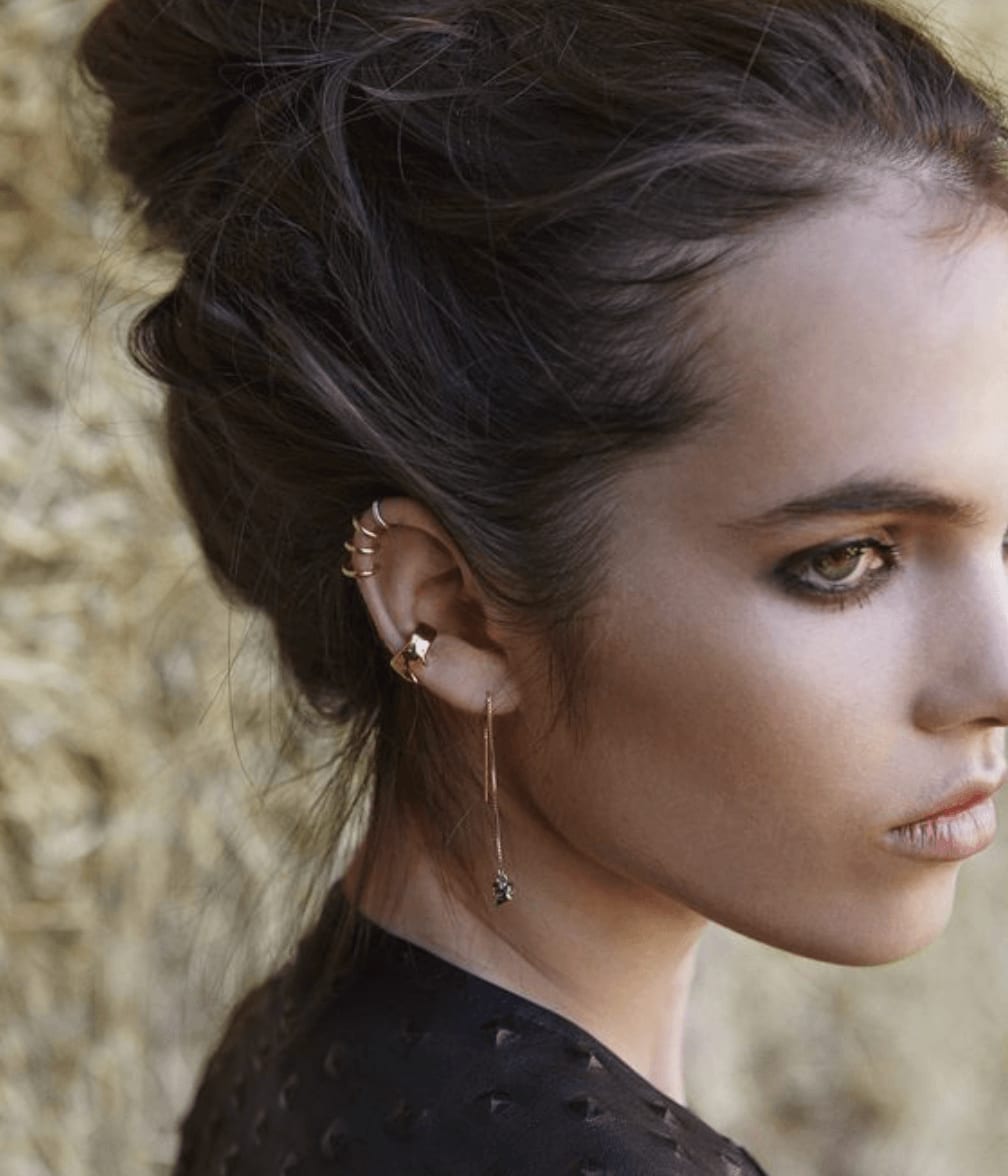 Threader Earrings with Stones
If you want to make a statement, wear a pair of large threader earrings with stones, like these: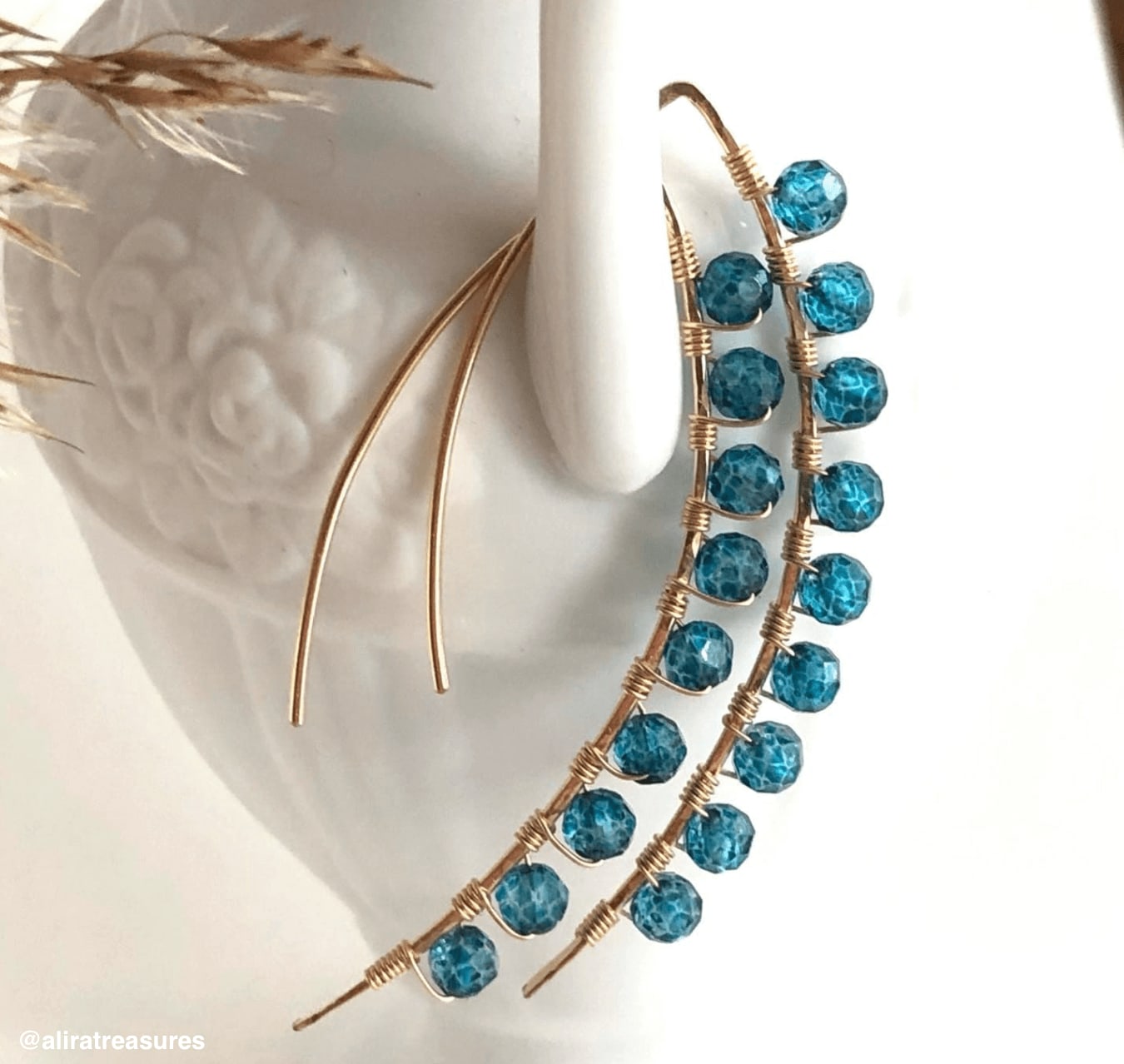 Another plus is that you will not have to worry about how to keep them in place, because these threader earrings are not a chain. At the same time the light alloy doesn't make them too heavy to hurt.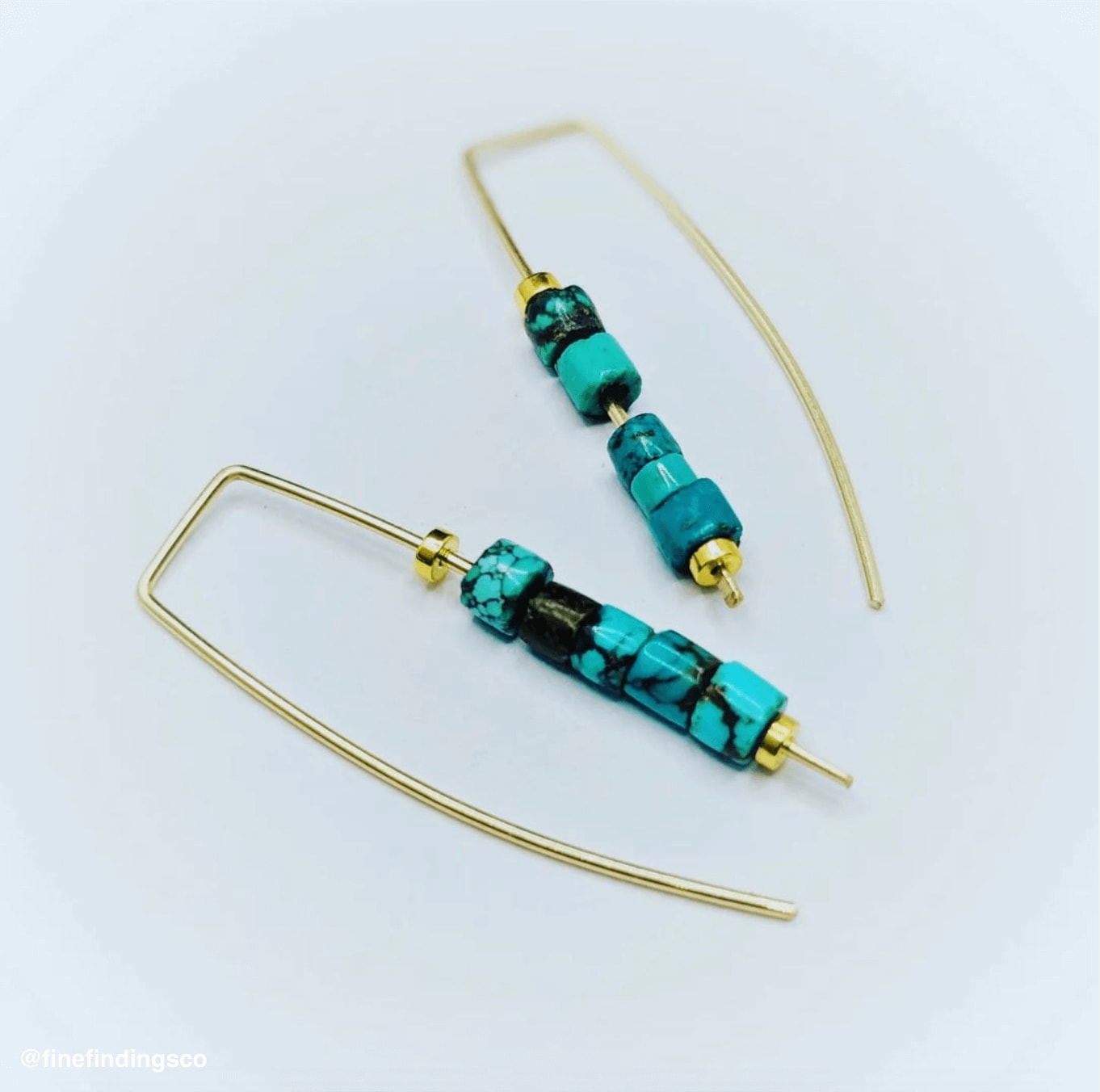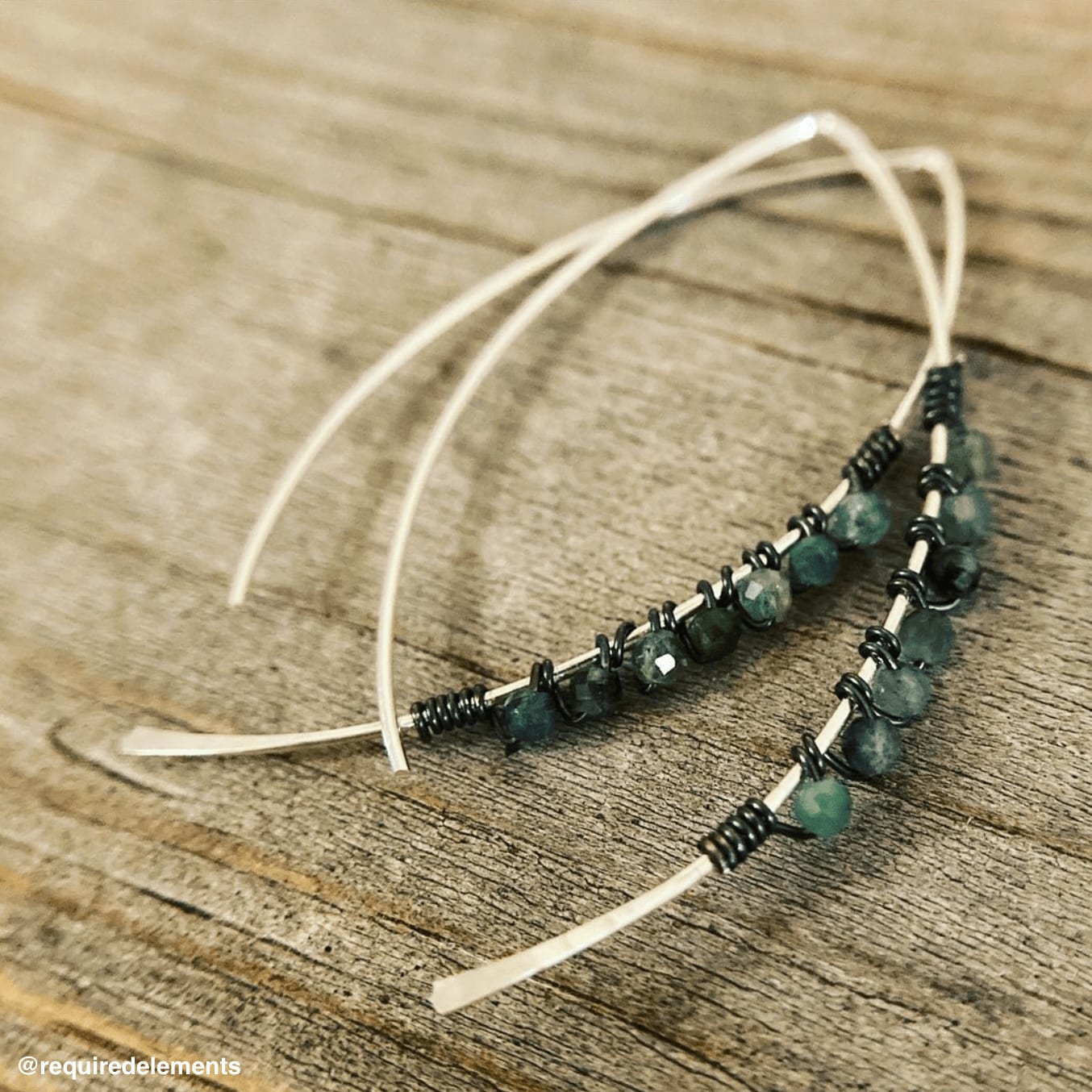 Threader Earrings for Multiple Piercings
You can wear a single threader earring through multiple piercings, or you can get threader sets for multiple piercings.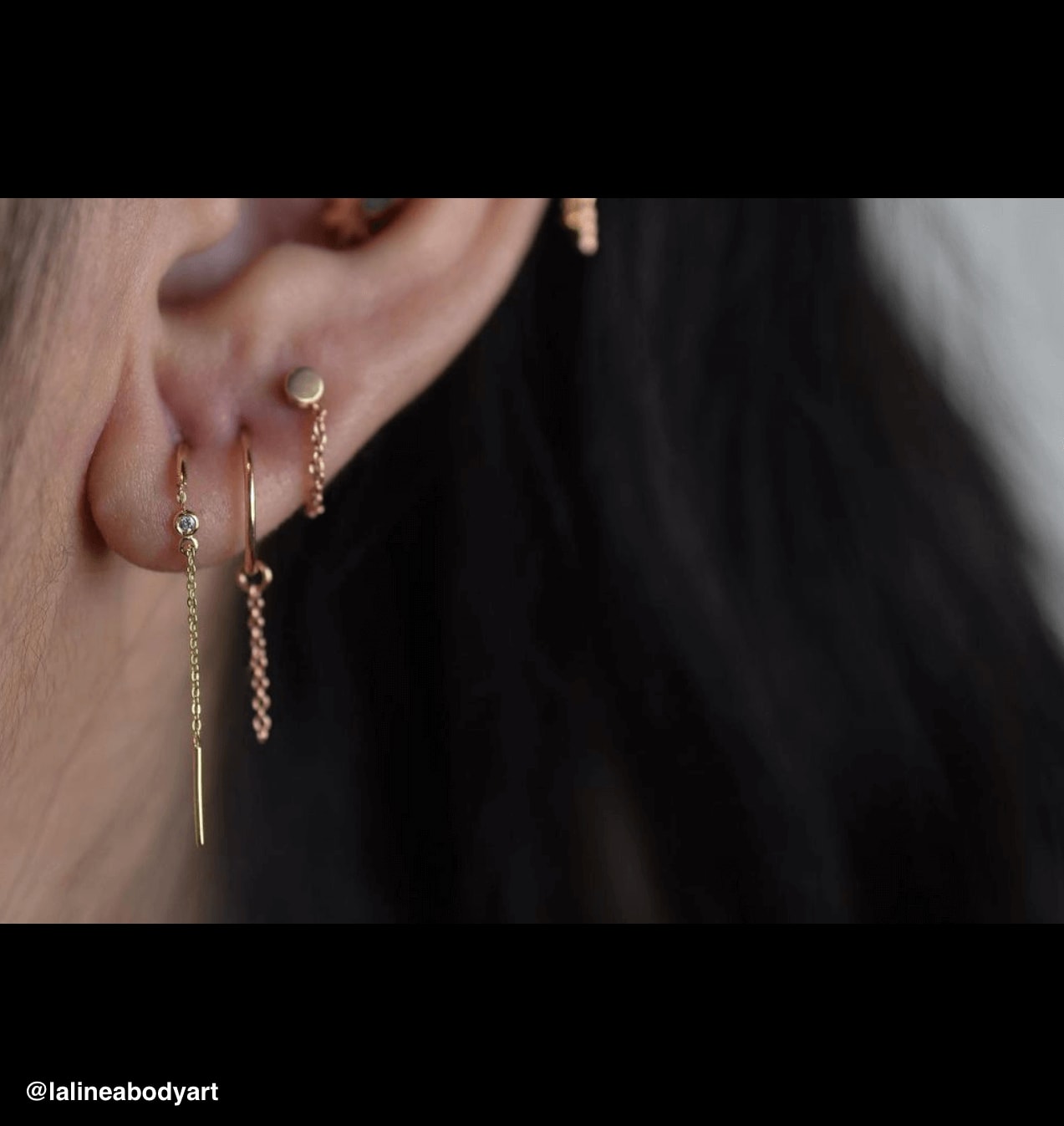 Multiple piercings are known to make for an edgier look, but with threader earrings you can get a really dainty and feminine look with multiple piercings.
Just get a more delicate earring set for a softer look, and thread the earring through two or three piercings!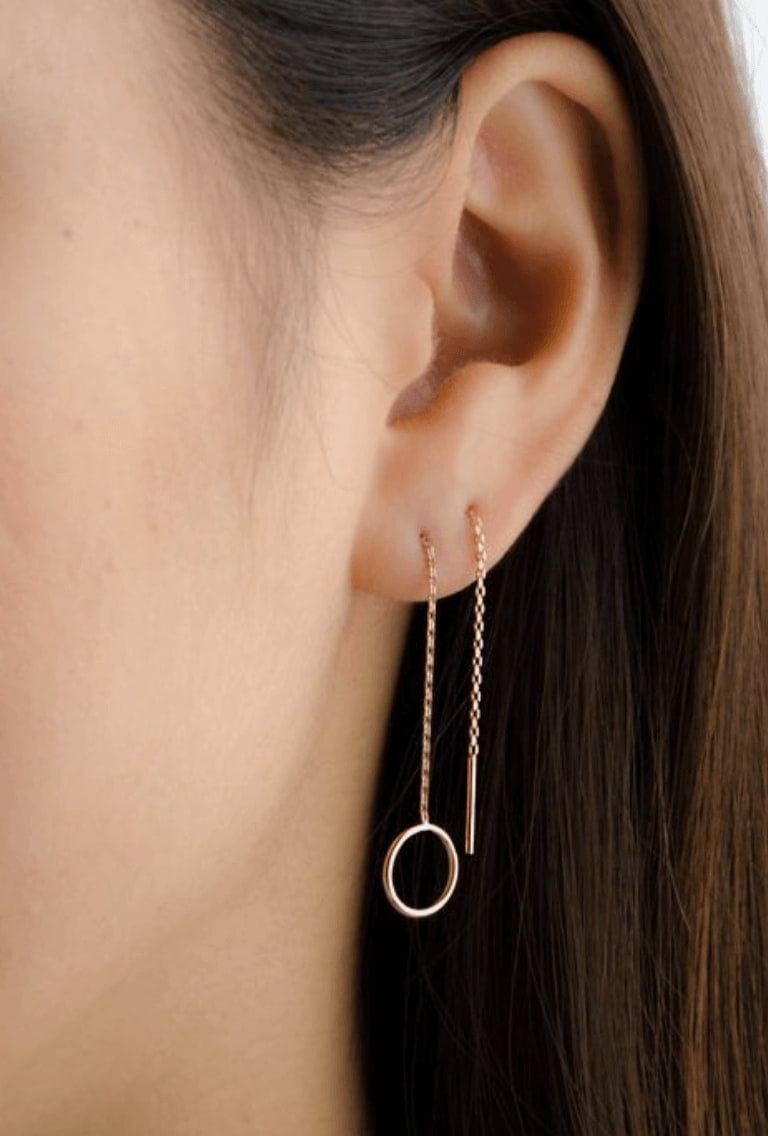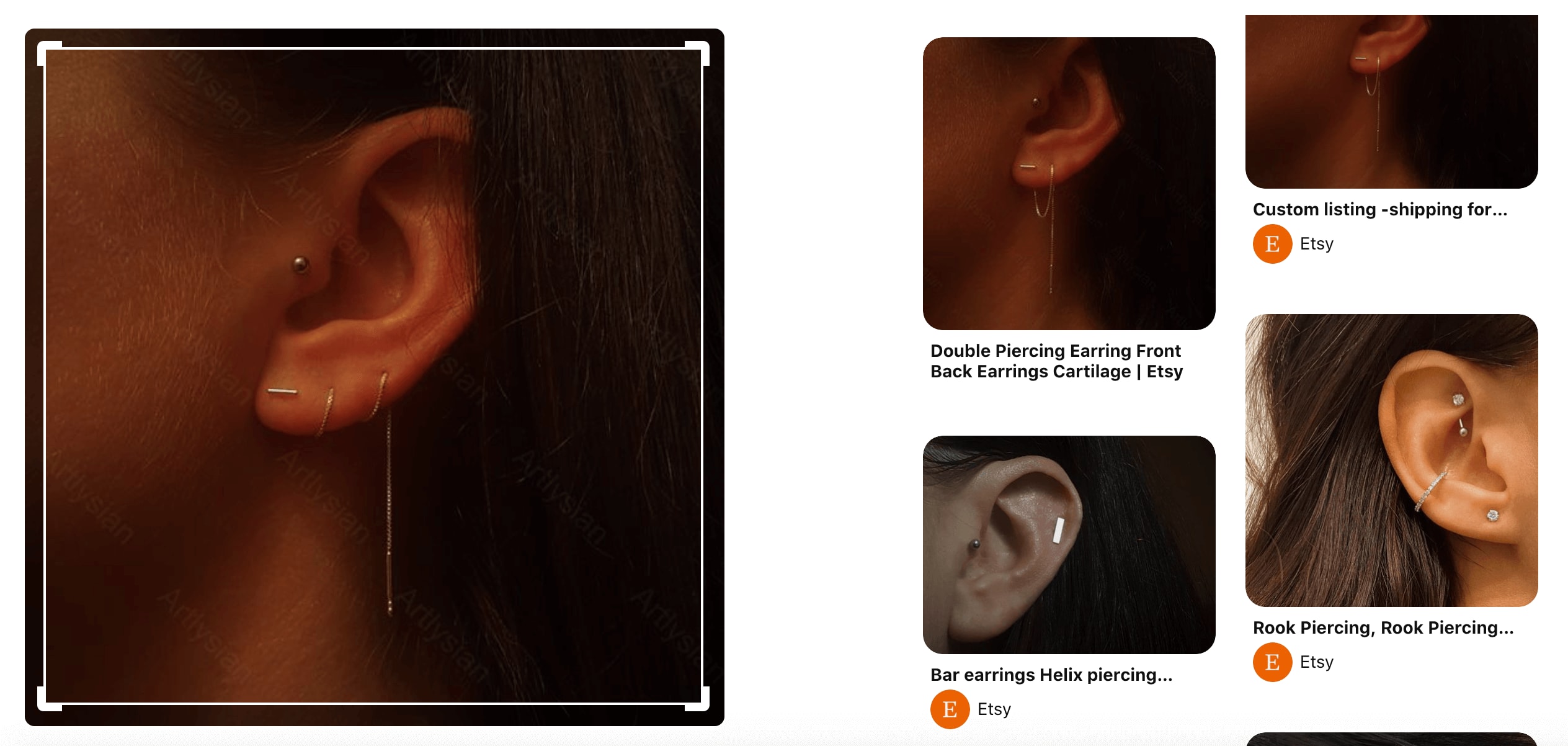 Threader earrings can also be worn in your second or third piercing only, the first piercing carrying a different style of earrings.
Dainty Threader Earrings
Small threader earrings are a great way to add a bit of character to your look without going too extreme.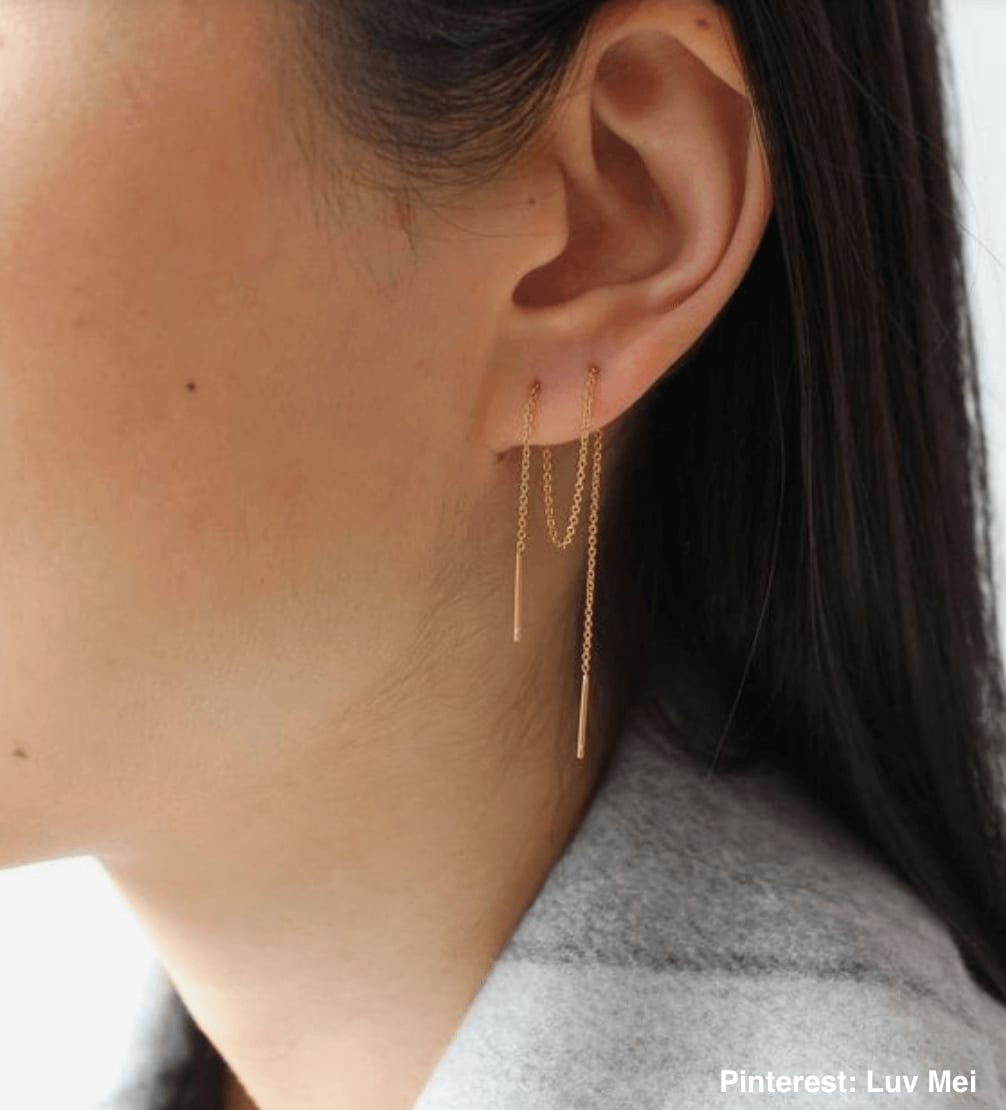 If you want something more subtle, choose a small pair of earrings with a simple chain and no or small stone.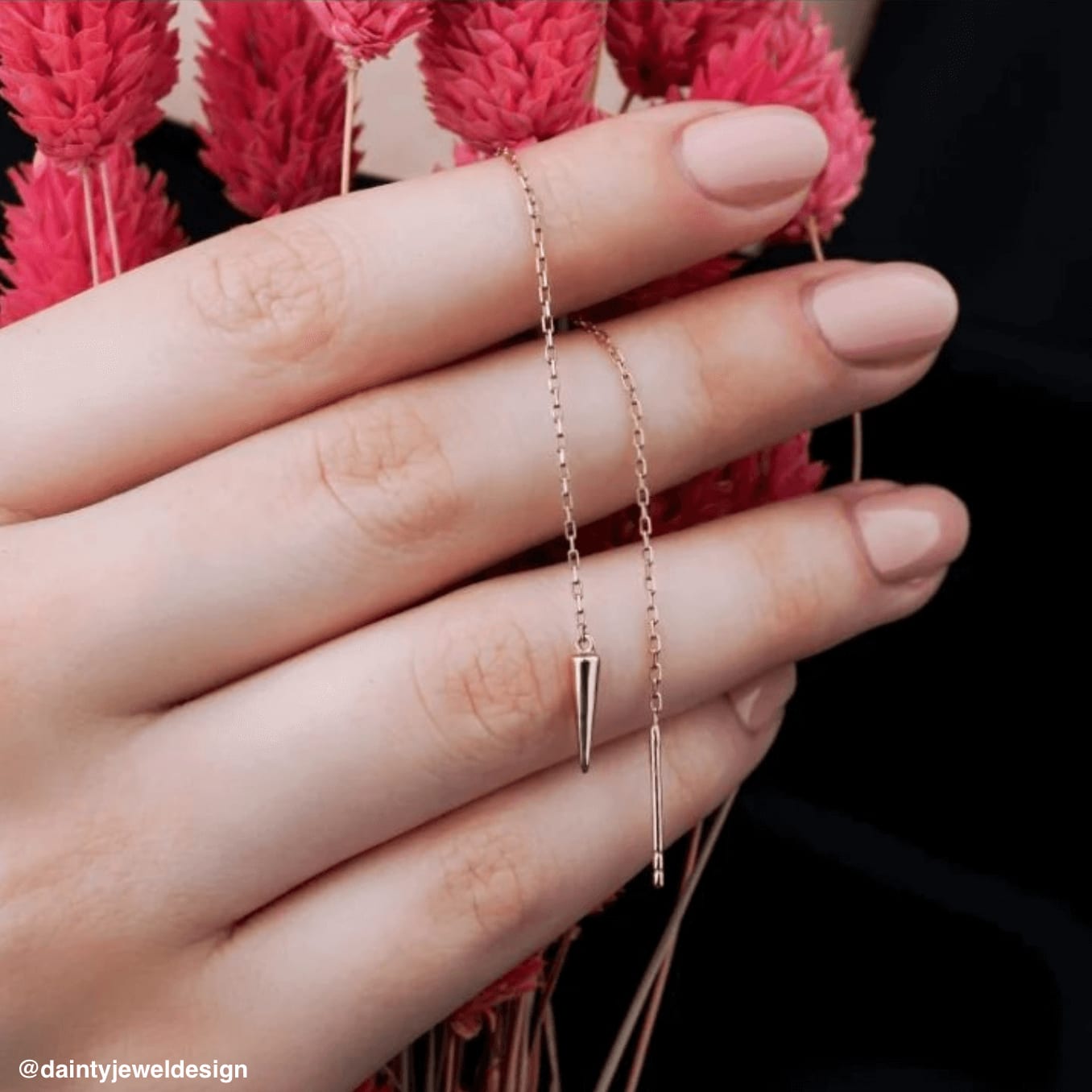 Threader Earrings come in a variety of styles and colors, so you can find a pair that fits your personality. If you want to make a statement, go for a bold color or a large pair of earrings.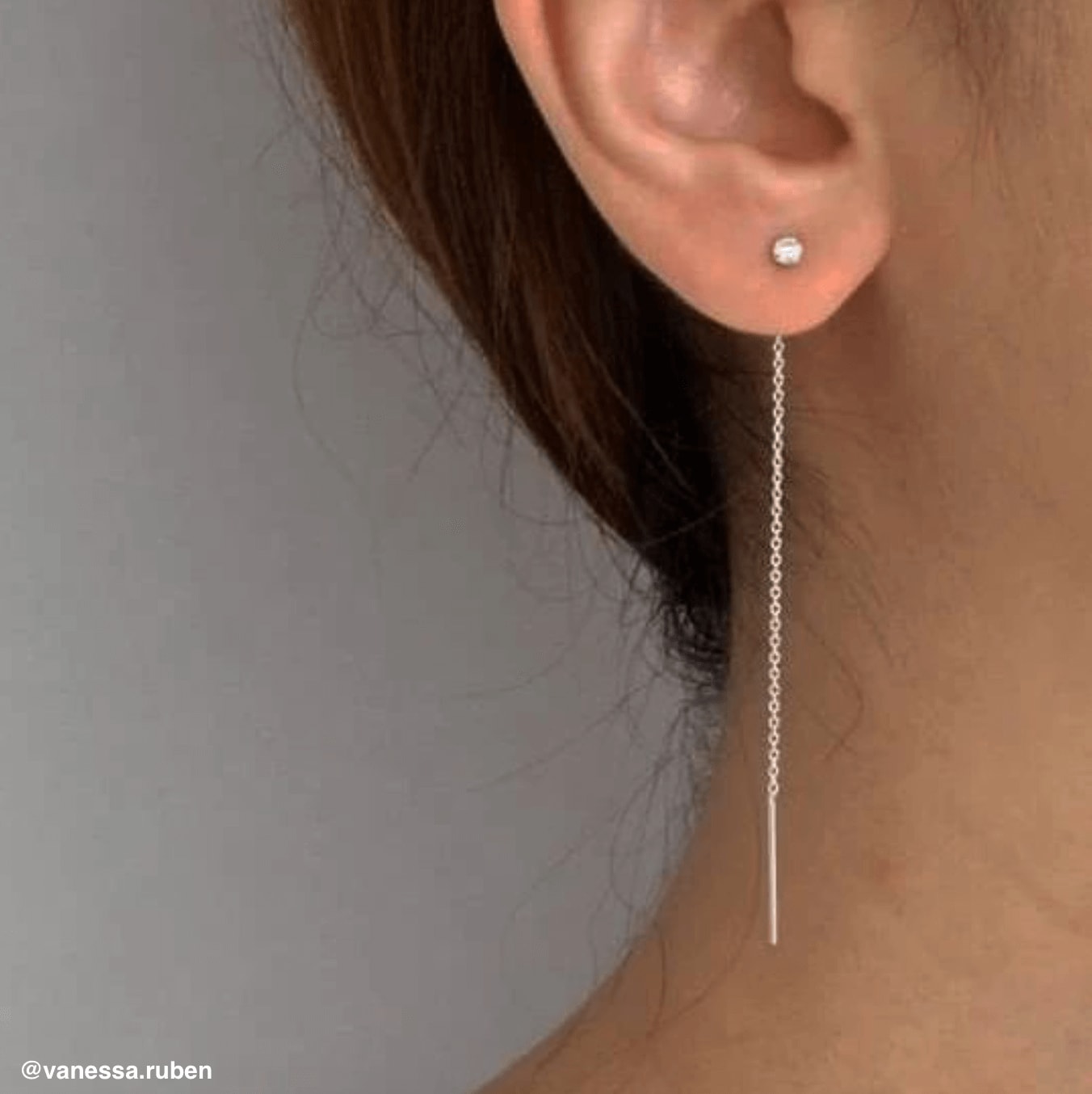 Most people find threader earrings to be very comfortable. The thin wire or metal chain is lightweight and doesn't pull on the earlobe like other types of earrings can.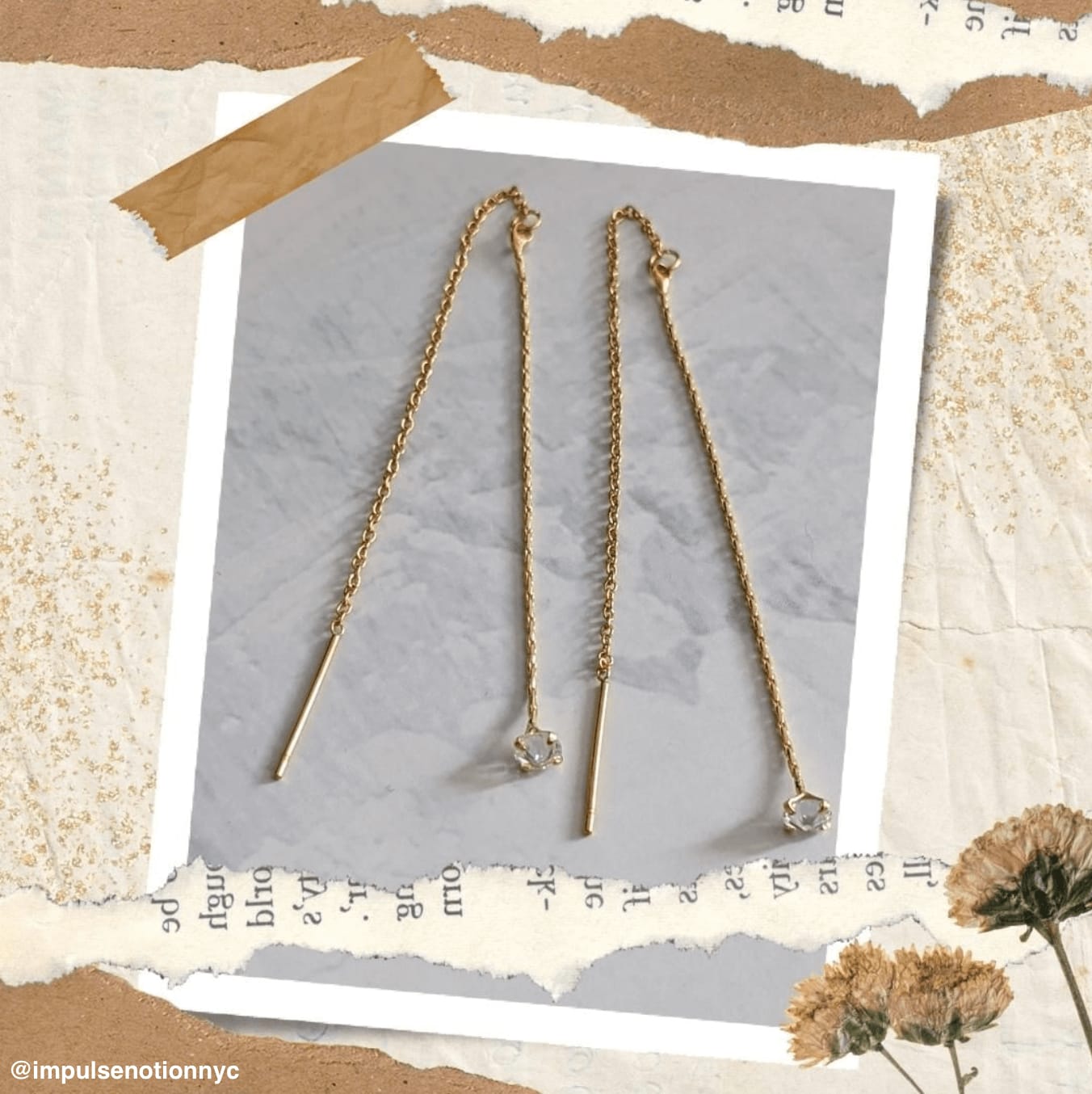 Some people don't like the soft tickle they feel when they move their head and prefer heavier or smaller earrings. Ultimately, it is up to the individual to decide whether or not they feel comfortable wearing threader earrings.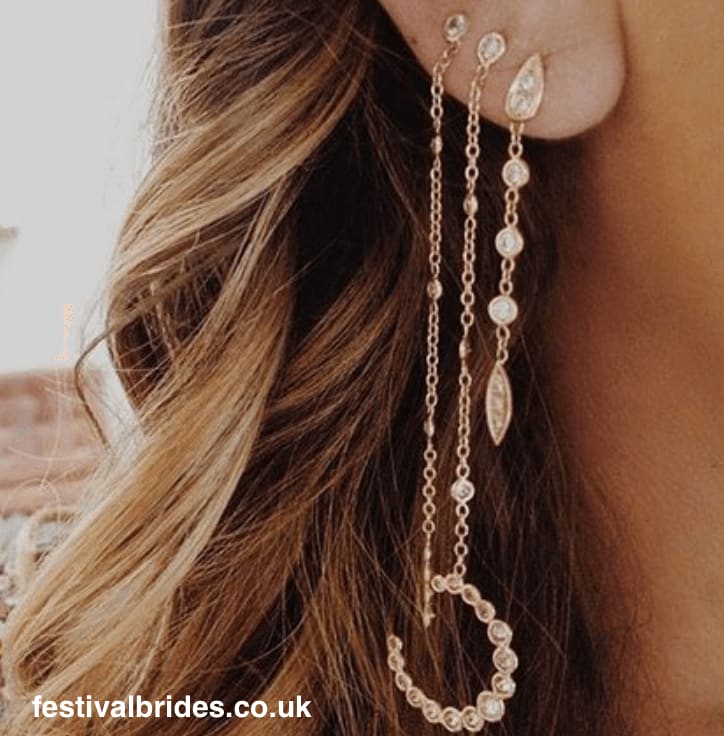 One way to keep threader earrings in is to use a small earring back. This will help to keep the earrings in place and prevent them from falling out. Another option is to use a thin plastic hair tie - like one that is used on thin braids - and wrap around the back of the earrings. This will help to keep them in place and prevent them from moving.