For An Opulent Interior Design: Stylish Victorian-Inspired Bedroom Ideas for the Modern Home
Entering a Victorian-inspired bedroom is like taking a step back in time. From its unmistakable curves to the vintage details, the charm of a Victorian bedroom is something to be envied.
Whether you are looking to decorate your entire bedroom or just add Victorian elements to your existing decor, we have some ideas for you. We've curated looks from all over the inetrnet to bring you the best Victorian bedroom ideas.
With old-fashioned wooden elements, dusty hues and feminine touches, you can transform any bedroom into a dreamy oasis. Or you can at least dream of it?
Either way, get cozy with a cup of tea and read on for some dreamy Victorian bedroom ideas!
Create Your Own Royal Slumberland! Enhance Your Bedroom with Victorian Style
As we flip through the pages of glossy magazines, often we escape into a far-off world of luxurious furnishings, stylish clothing, and perfect hairdos. Why not recreate that same alluring atmosphere in your own backyard? Bring the luxury of the Victorian period into your bedroom with a few easy updates.
Create a lavish look by adding dainty details, such as flounces and frills, to your bedding and bed skirts. If you're aiming for a gothic Victorian look, incorporate dark wood and plum colors into your space. Layer bedding in deep blues, jewel tones, and shades of black and select moody artworks and antiqued mirrors to add interest.
On the other hand, if a light and airy cottage core aesthetic appeals to you, Victorian design has plenty of ideas! Delicate pastels, embroidered materials, and floral prints in pinks, oranges, and whites can transform your bedroom from gloomy to cheerful in no time. To further enhance the atmosphere, bring in the aromas of dried lavender and rosemary, set up a tea set with a teapot and cups, and hang shabby chic artworks and nostalgic photographs on the wall.
Play with textures, sizes, and colors to make your bedroom really shine. Don't be afraid to mix prints and play with an array of fabrics to give your room that unique Victorian flair. Keep the overall look balanced with plenty of soft sunlight coming through gauzy curtains.
So shake up your space and transport yourself into a luxurious Victorian-style bedroom. Move aside, Daisy Lawrence—you know have a slice of your regal life!
IG @mrvictorian1900
IG @_theleopardlounge_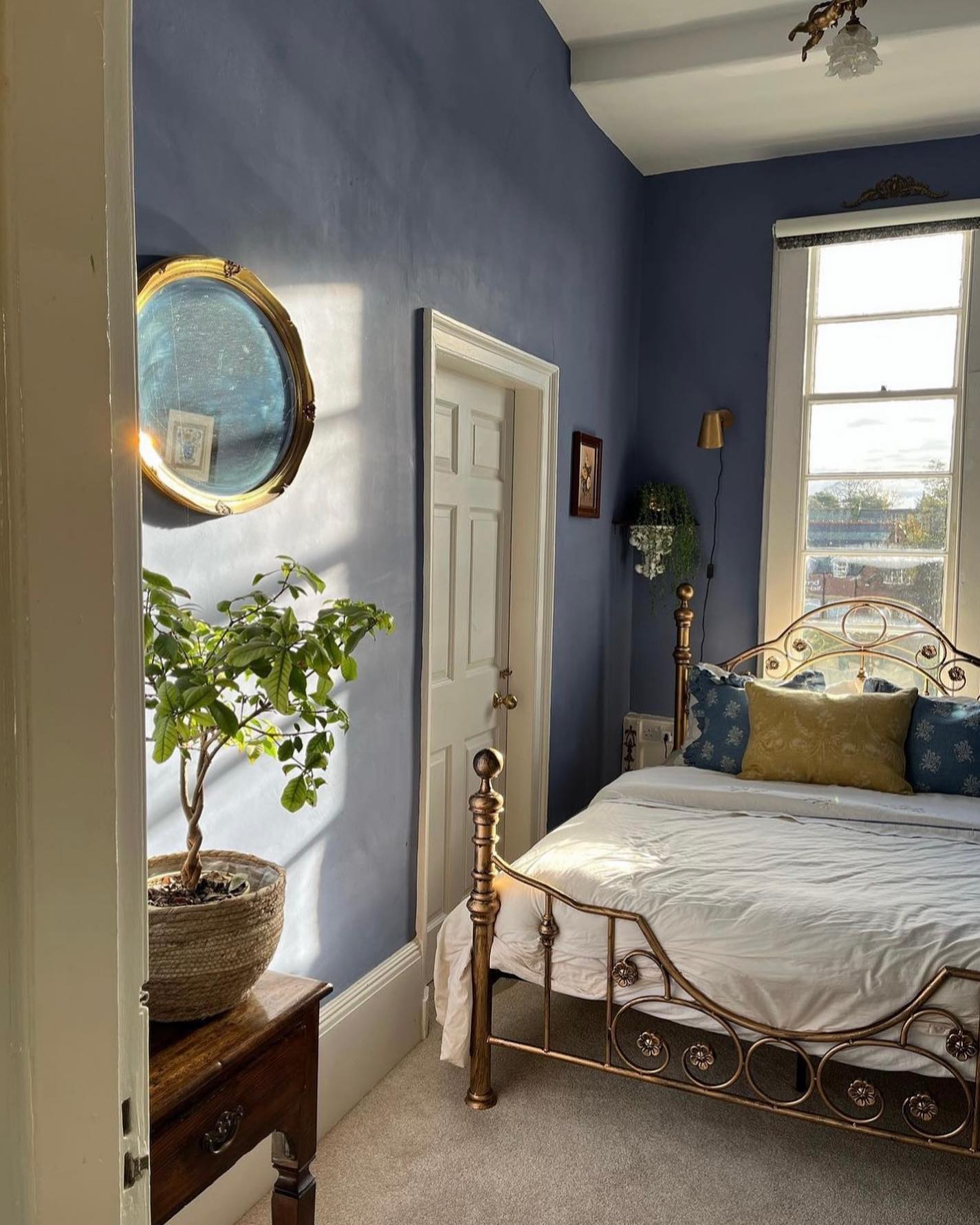 IG @theplaceonthepond
IG @_theleopardlounge_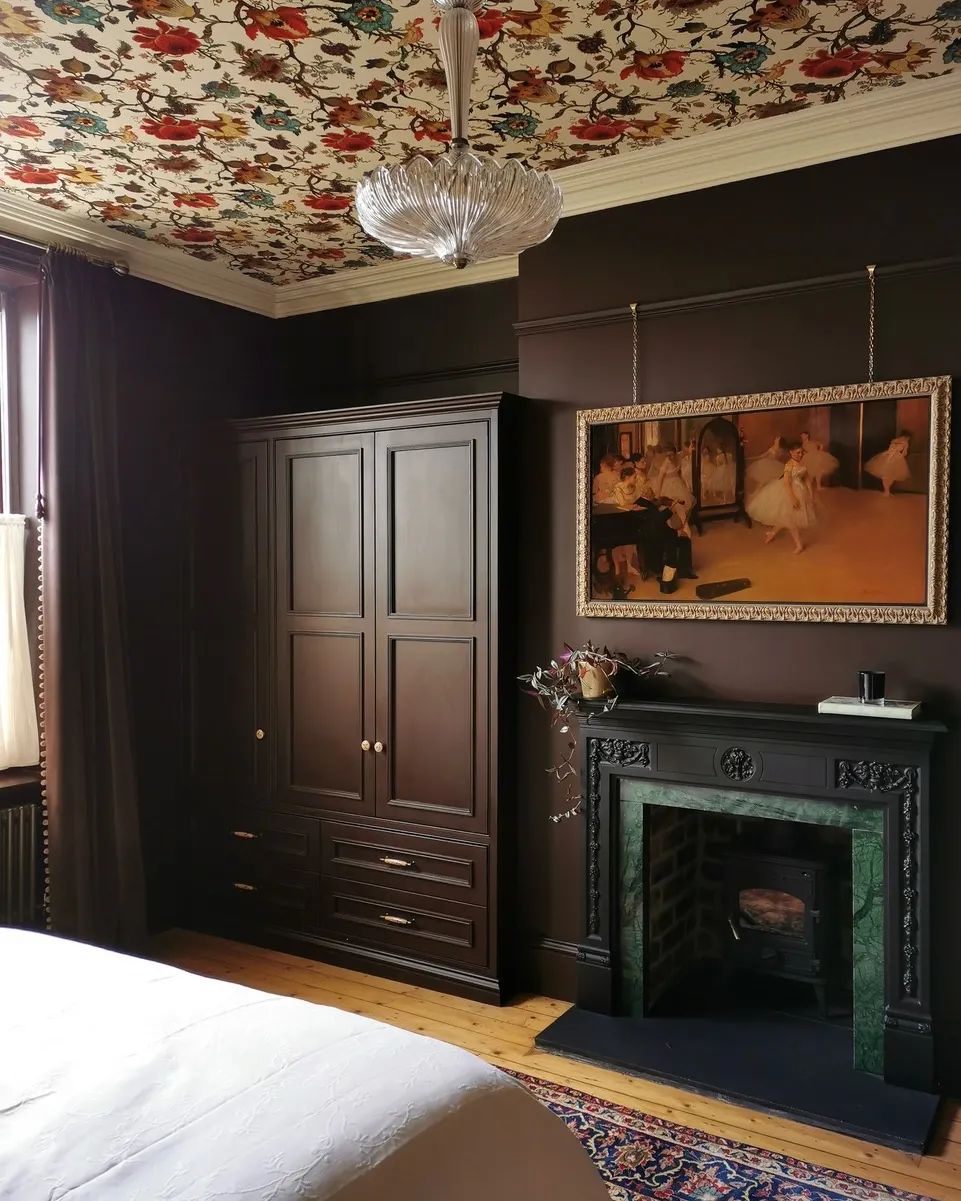 IG @makingspacesnet
IG @mrvictorian1900
IG @_theleopardlounge_
IG @myvictorianhouselove
IG @myvictorianhouselove
IG @bonnie.victorian.home
Choosing accessories for a minimalist Victorian bedroom
Create a Victorian-style bedroom and achieve an ordinary, yet luxurious look.
Start with a light bedding set in muted shades such as dusty rose and baby blues, and toss in some velvet throw pillows to take it up a notch.
Add touches of glamour with accessories like a fluffy mirrored vanity tray and crystal jewelry boxes.
For the walls, opt for a reassuring color palette like sage green or oyster gray.
Consider a tufted velvet headboard for a timeless and romantic look.
Finish with a statement rug to tie everything together. With this kind of room as your cocoon, you'll experience the beauty of a Victorian-style world each day.
Celebs Love Victorian Bedroom Ideas
Nothing says modern glamour quite like a touch of Victorian chic in the bedroom. That's why celebrities are in on the trend, bringing bold colors and intricate patterns to recreate the classic look. Rihanna's Fenty Home collection is filled with statement pieces that bring together floral-patterned wallpapers with heavy velvets and metallics in both bright and neutral hues. Meanwhile, fashion brand Coach's collection loves to add romantic frill details that nod to Victorian design, including its velvet Taija bedspread with quilted stitching. Even beauty giant Glossier has embraced the look with its debut collection of Victorian-style wallpapers, which - when paired with contemporary surfaces - creates the perfect mix of old and new.