Winter 2022 Nail Art Trends: The Styles and Colors (Inspo)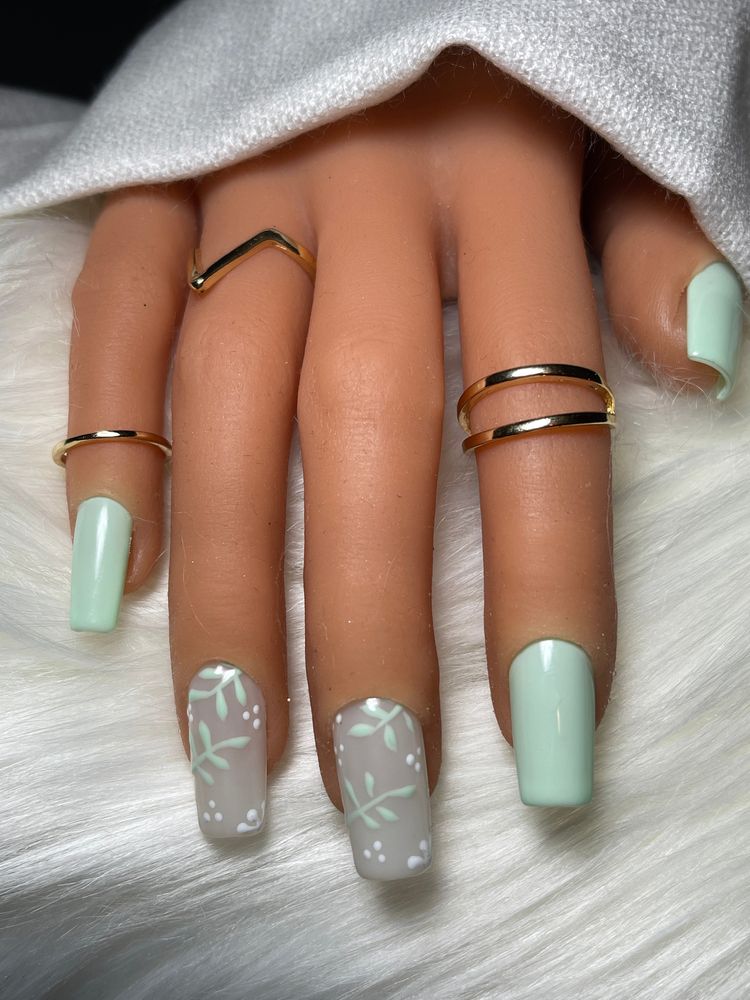 Winter of 2022 is just starting and that means it's the high time to look out for trends in nail art. One of the most exciting aspects of fashion is nail art and color, so what will be the latest and greatest styles and shades for nails?
Here's a sneak peak at the top 2022 nail art styles and colors, with YouTube guides on how to do the more demanding nail styles at home.
Winter 2022 Nail Art Trends: The Top Styles and Colors to Watch
The aesthetic enthusiasts out there will love the 2022 winter nail trends. There are so many aesthetic styles to wear, from the Danish pastel version of French manicures to intricate designs like marble nails.
As for the colors, there are also plenty trends to watch for in this winter.
Traditionally, pastels are popular in the spring and summer, but dark shades like black, burgundy and navy are making a comeback in the winter.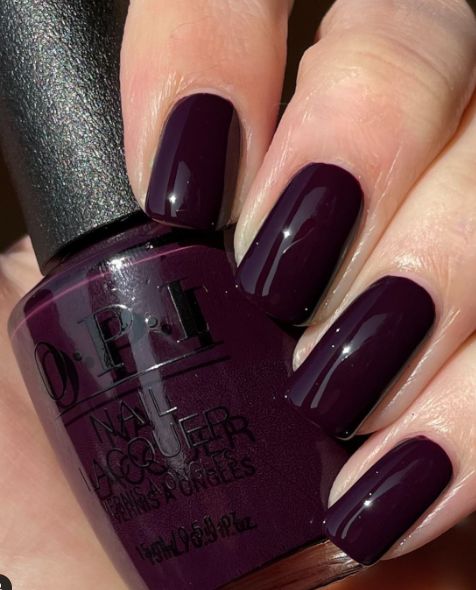 OPI, Black Cherry Chutney
Well, if you're into indie fashion, you can do the exact opposite this winter. It's pastel nails all the way.
On top of that, pearl and metallic shades with pastel undertones are also trending right now.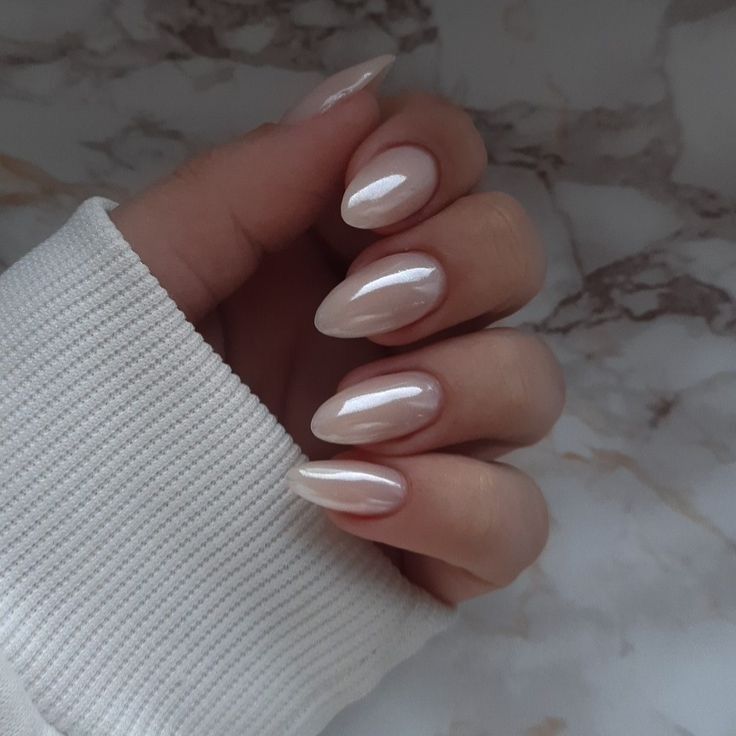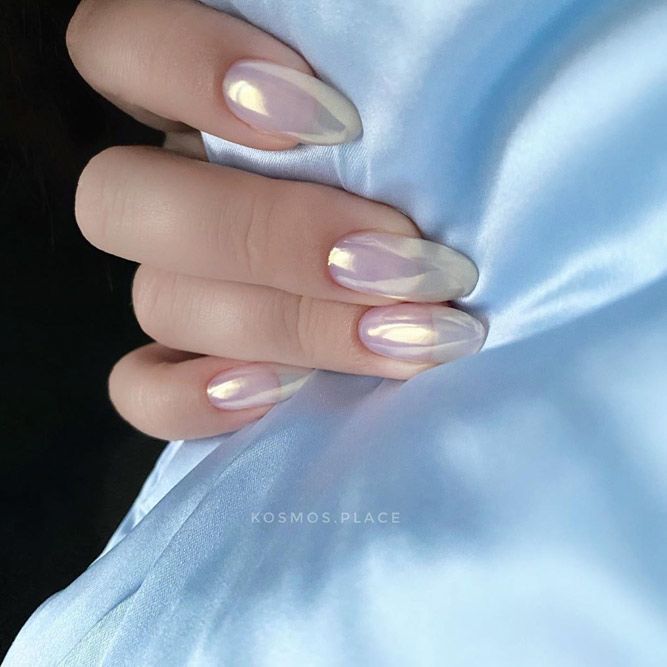 So, 2022 is a good year for those of you who like their aesthetics to be a bit over-the-top. You know, styles where more is more.
Some of the most aesthetic nail art styles for the 2022 winter include colorful French manicures, marble nails, glitter nails, ombre nails, and negative space nails.
Easy DIY Nail Designs for Winter
Let's start with the most stunning nail art of this season - the marble nails.
First off, you can get press-on marble styles. They are beautiful in their precision, but the hand-drawn marble nails look far more vibrant.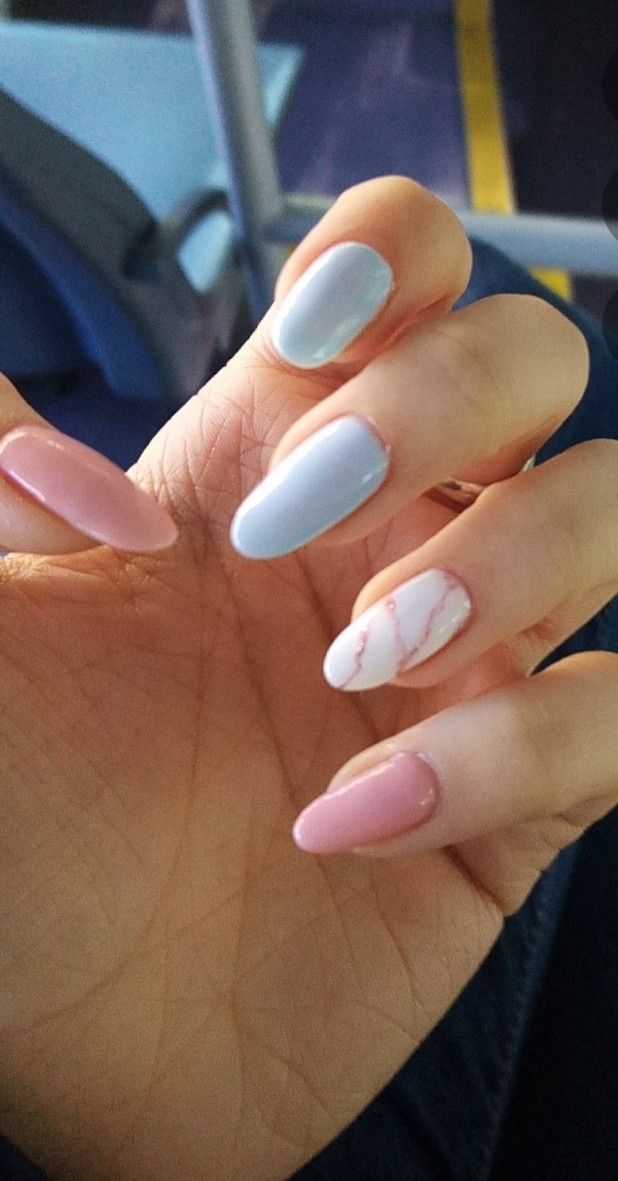 Marble nail from a press-on nail kit - Similar at Etsy: NailFreakBoutique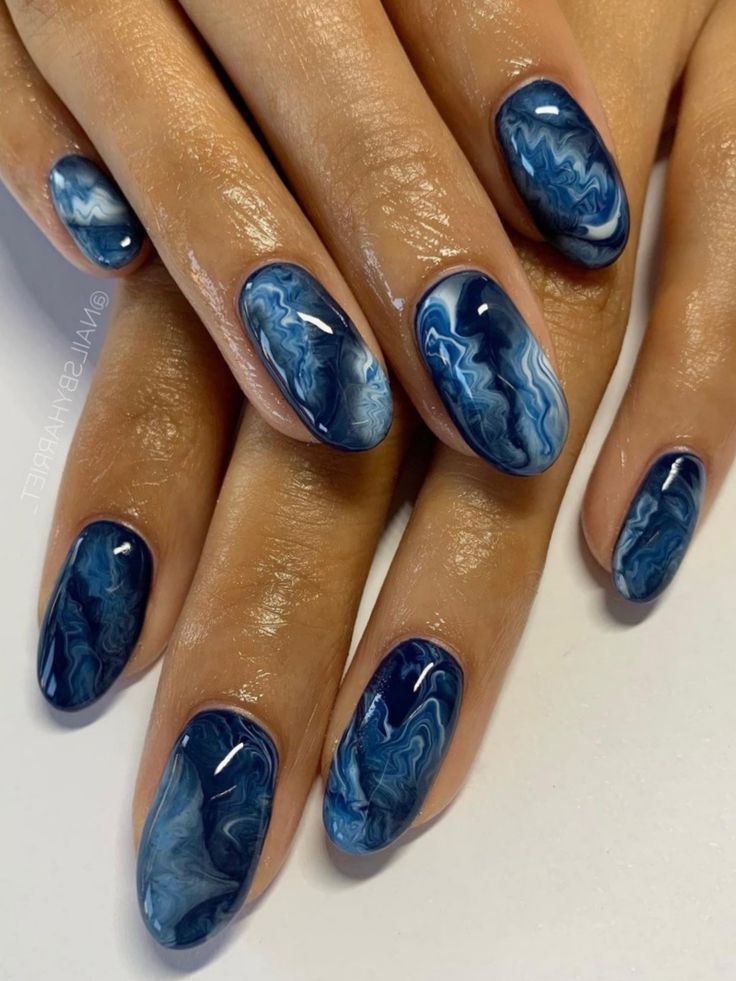 These marble nails are not from a sticker
How to do winter marble nails at home
It's actually not all that difficult to DIY marble nails with a regular nail polish. You need two or three colors of nail polish and a small, flat brush.
A makeup brush will do as long as it is flat and has thicker bristles, but you can also use a small painting brush that's meant for arts.
Then you put a little bit of each nail polish on a ceramic or plastic sheet and spoon the unmixed polishes with the brush. Put on plenty and transfer it on your nail.
That's the easiest way to create marble nails on your own - watch the video tutorial below.
How to DIY glitter nail art for winter 2022
Staying on the topic of pastel colors, combining a plain pastel polish with a glitter one in patterns is one of the most stunning looks you can get for your nails.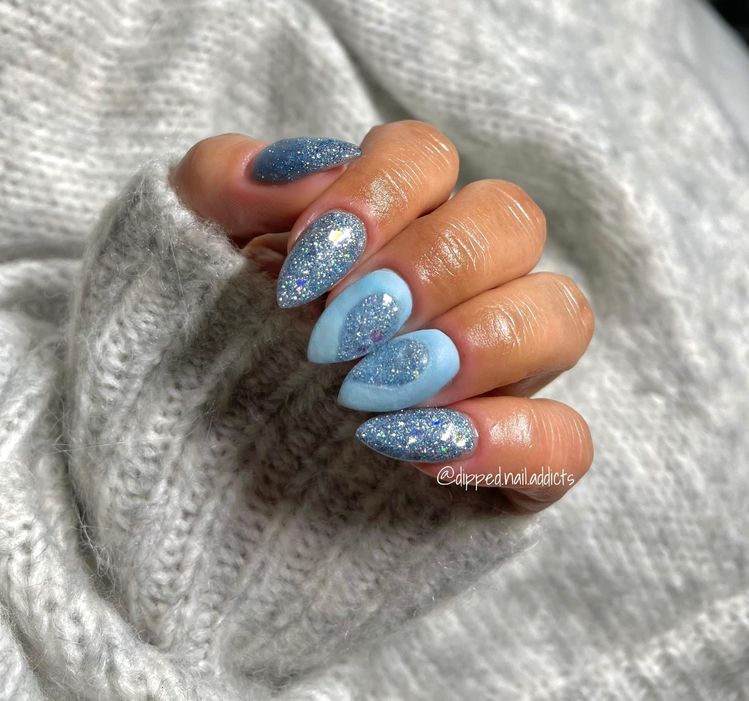 I am sure you know that glitter nails get popular around the holiday season every winter, but you don't want to wear the same thing as everybody else.
So, here are a few ideas on less common nail art that is still easy to DIY but will not be worn by everybody.
Most of these are done either with loose glitter powder or with a good glitter nail polish on a very thin brush.
Easy tutorials from YouTube below.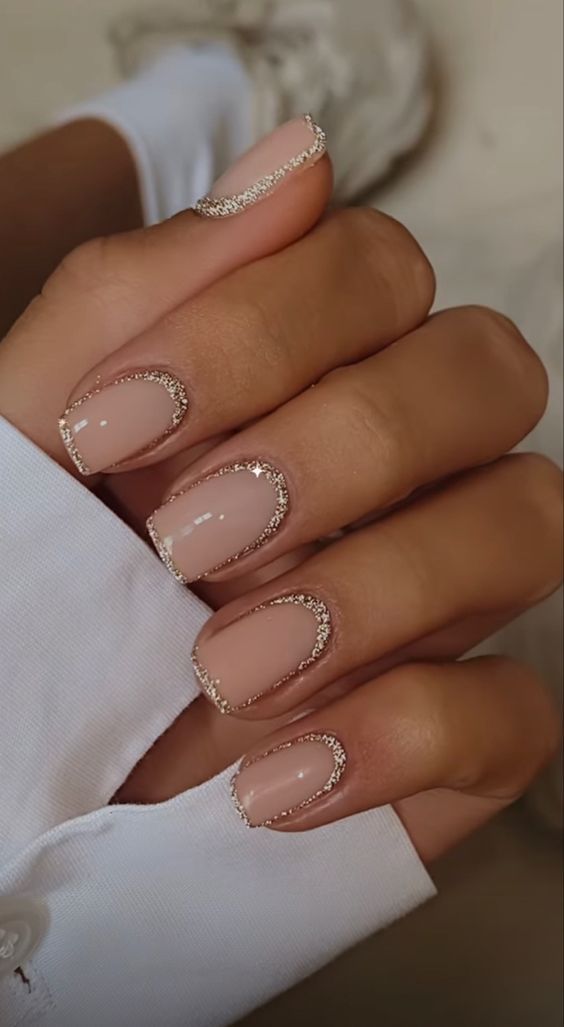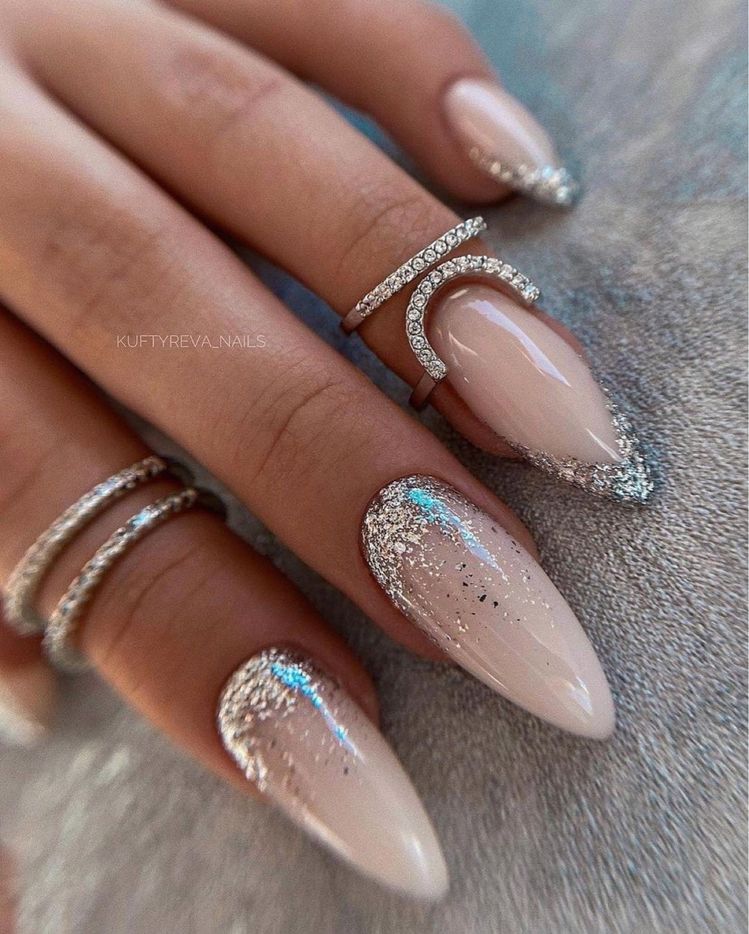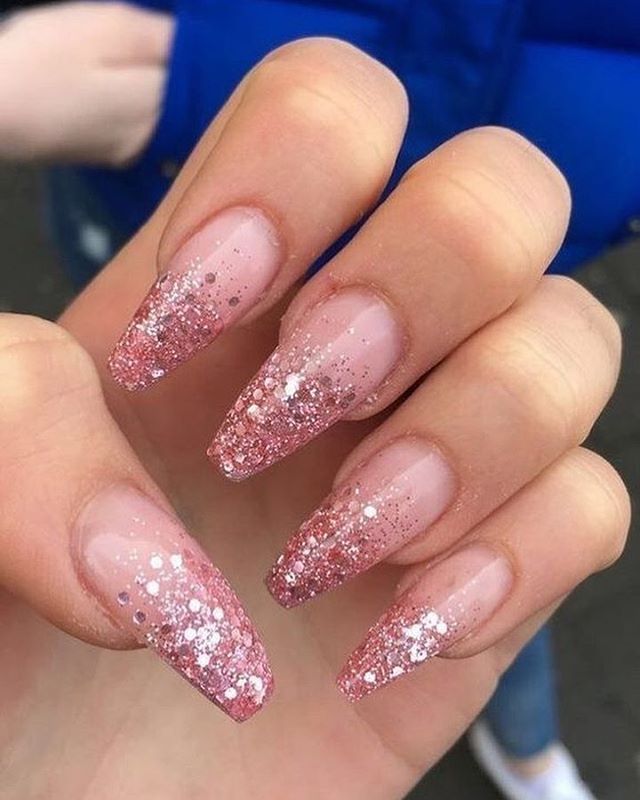 If you have a good glitter polish - one that really has a lot of glitter in it - you can do both the glitter fade and any painting with it. Tutorial here.
But the easiest and fastest way to do the glitter fade at home is with a loose glitter powder.
You use a makeup brush for it, a wider eyeshadow brush works the best. All you need to do is wait until your base coat dries off a bit and transfer a heap of the dry glitter on the nail tip or to the nail root - wherever you want to do the fade.
Wait a moment and use the same brush to remove excess glitter and create the fade. Then just use a top coat and you're done.
Lastly, here's one glitter nail art that's definitely not for beginners, but it's just so beautiful. It's made with a rhinestone nail art kit from Spaidoon on Etsy.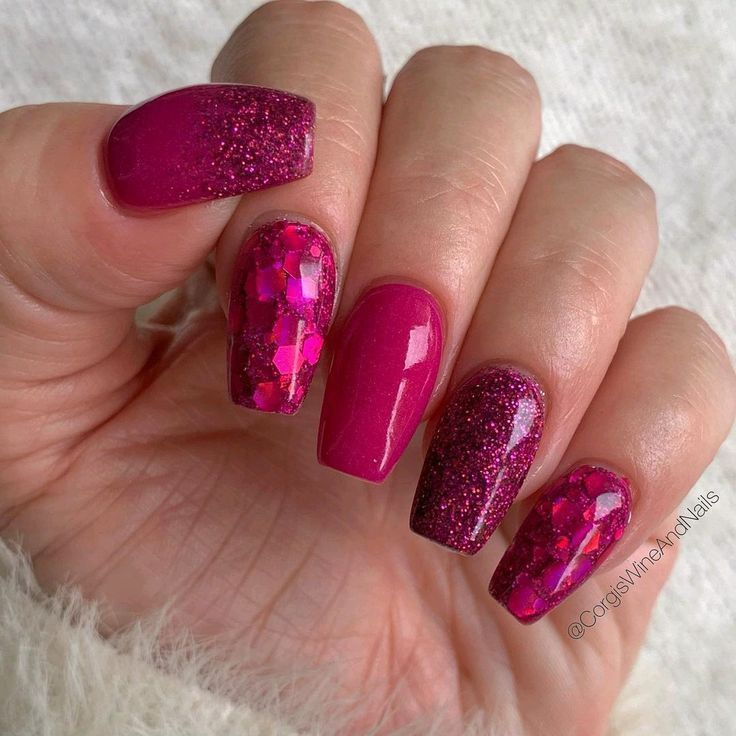 Pearl metallic nails for winter
If you don't want to do glitter but like the gentle glow of the pearl metallics but a single color is too boring, do the pearl tip ombre fade. This nail art leaves the rest of your nail without color, with just a transparent top coat.
The pearl or chrome fade is an ethereal, dreamy look perfect for frosty winter.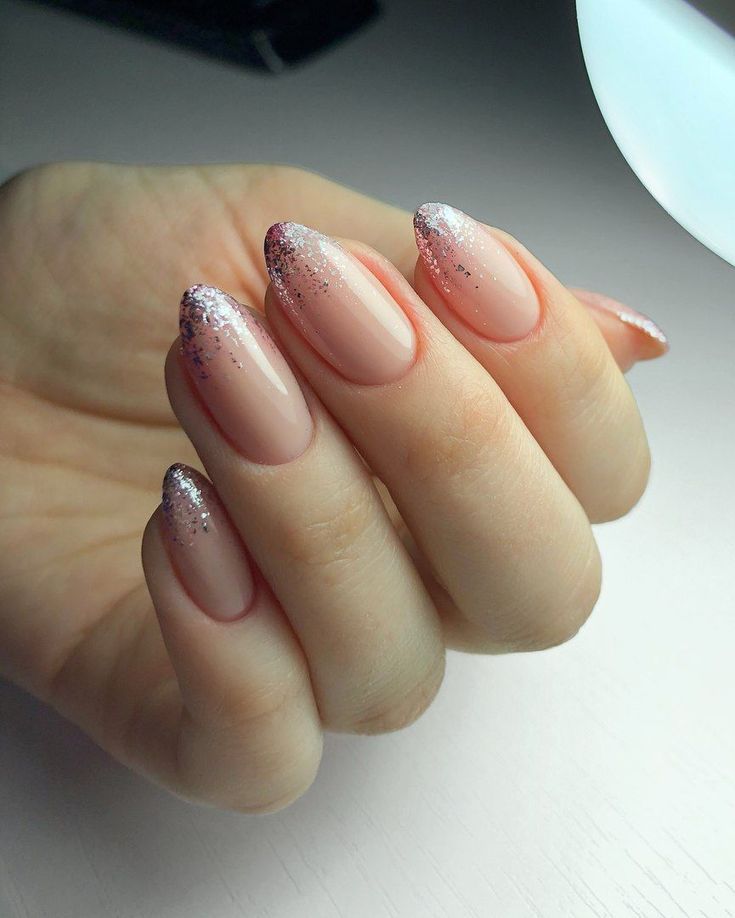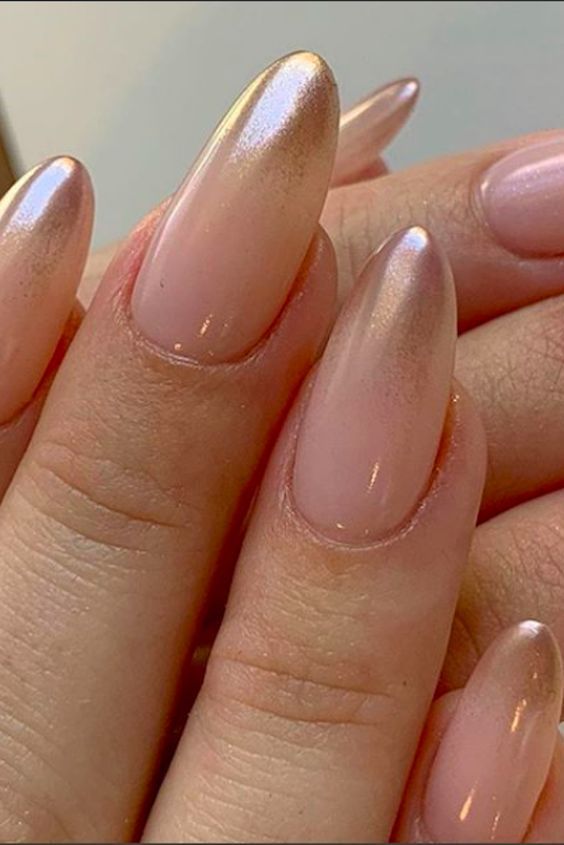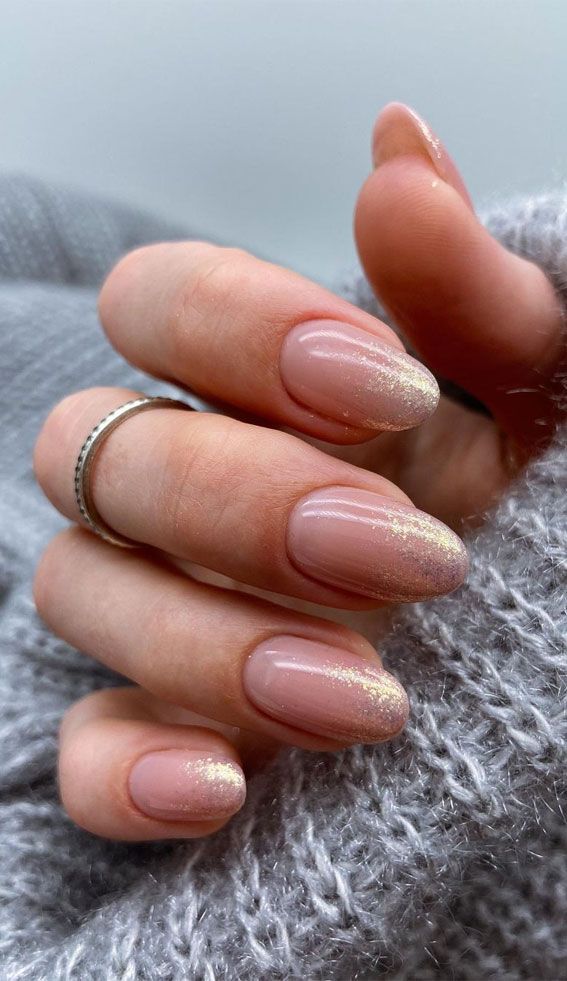 To do this style at home you can use either an ombre technique with a pearl nail polish, or a pearl powder.
You can DIY even the "donut glaze" chromatic tips - no need for gel polish. Watch the video below.
Most of the the pastel nail styles, as well as the pearl metallic nail trend and some forms of intricate nail art, are inspired by the Danish pastel aesthetic. Let's look at pastels next.
Easiest pastel nail art for winter
Danish pastel became a huge trend during summer and fall in 2022, here's more on that aesthetic in fashion.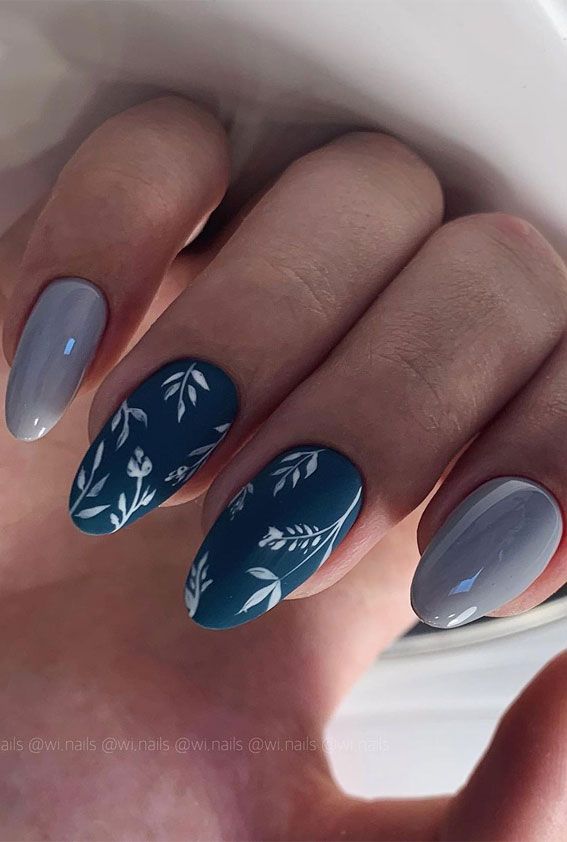 Flowery blue nails from a perss-on kit
Now, a lot of the nail art that came with that aesthetic is really amazing but so hard to do at home. You can get a lot done using nail stickers, a bit more on that here, but it's not always the same thing.
Just look at these below! I really understand how these nails get so popular in the winter months, it's like a kick of joy during the gloomy months.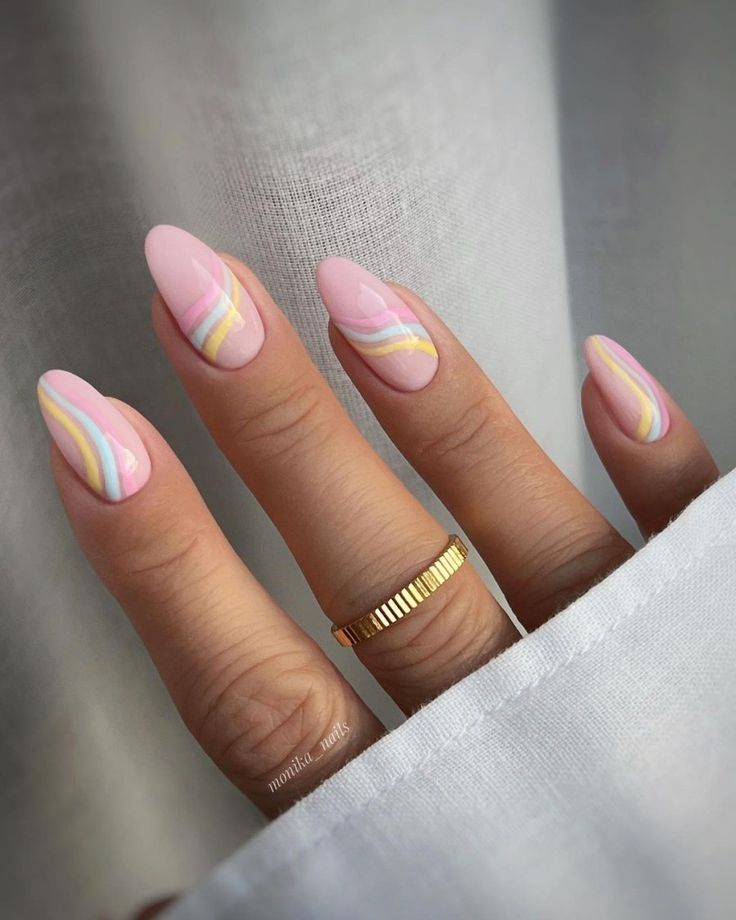 Dotticure and pastel French mani at home
Among the easiest nail art styles to DIY are the ombre nails, the French mani and the dotticure, where you dot one or two of your nails or make those dots into tiny flowers.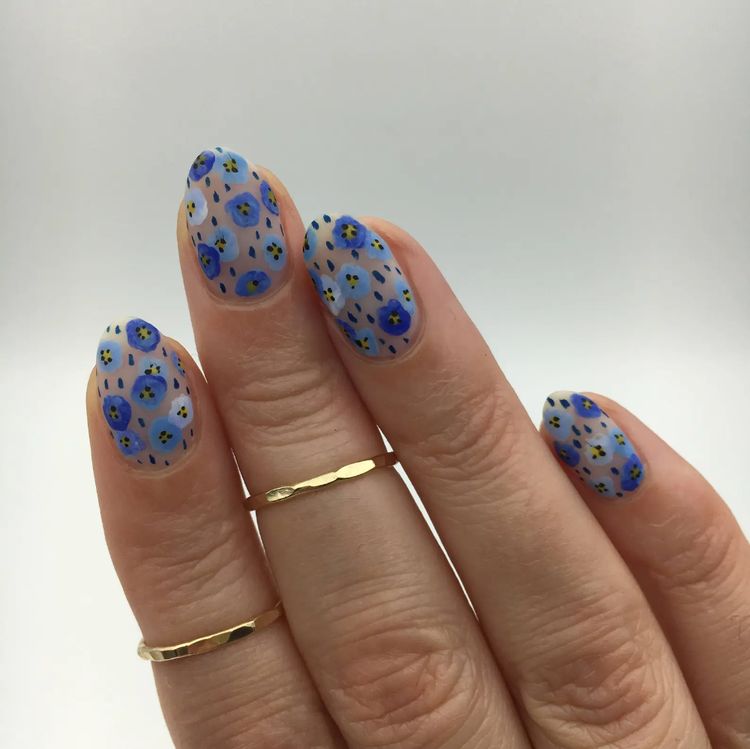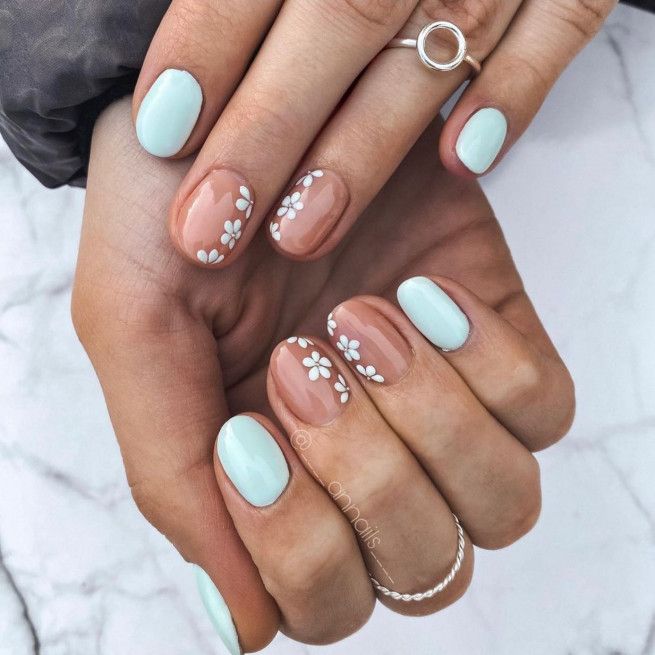 There are nail stickers for ombre nails too, and they are an older trend - these nails are sometimes called the sunset nails as well and have been around for a few years. So, I will not focus on them here, but there's a video guide on ombre nails in this post.
Let's look at some of the pastel French mani and on dotticures done in the Danish pastel trend for winter 2022.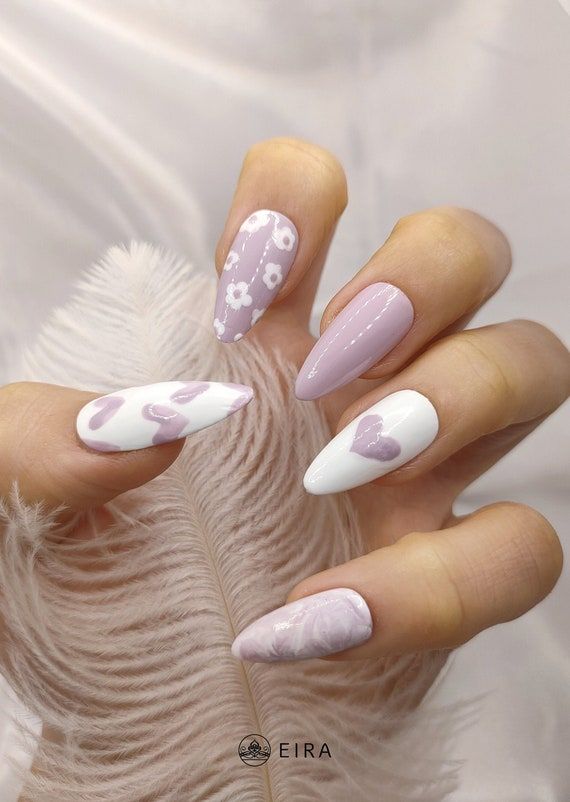 Hearts are the easiest nail art shapes to DIY after dots and dotted flowers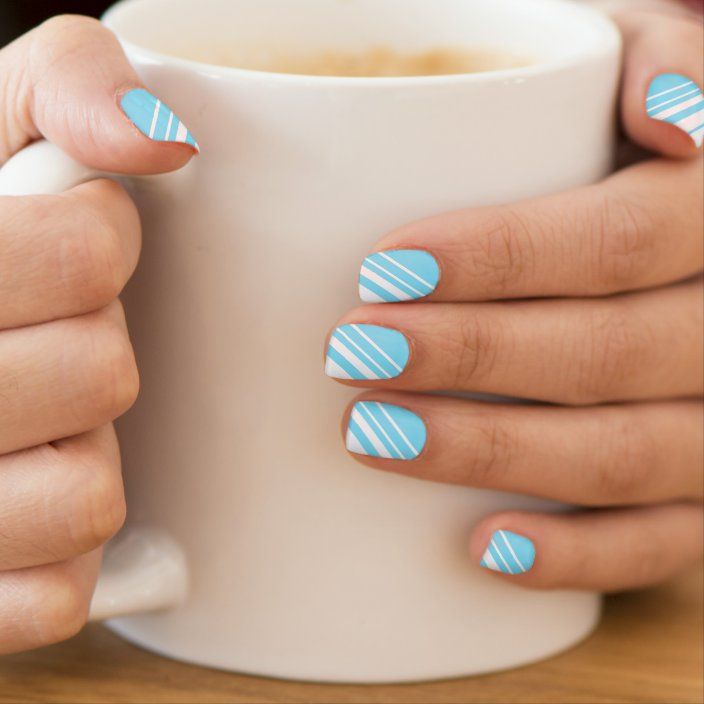 Plain white stripes painted with a thin brush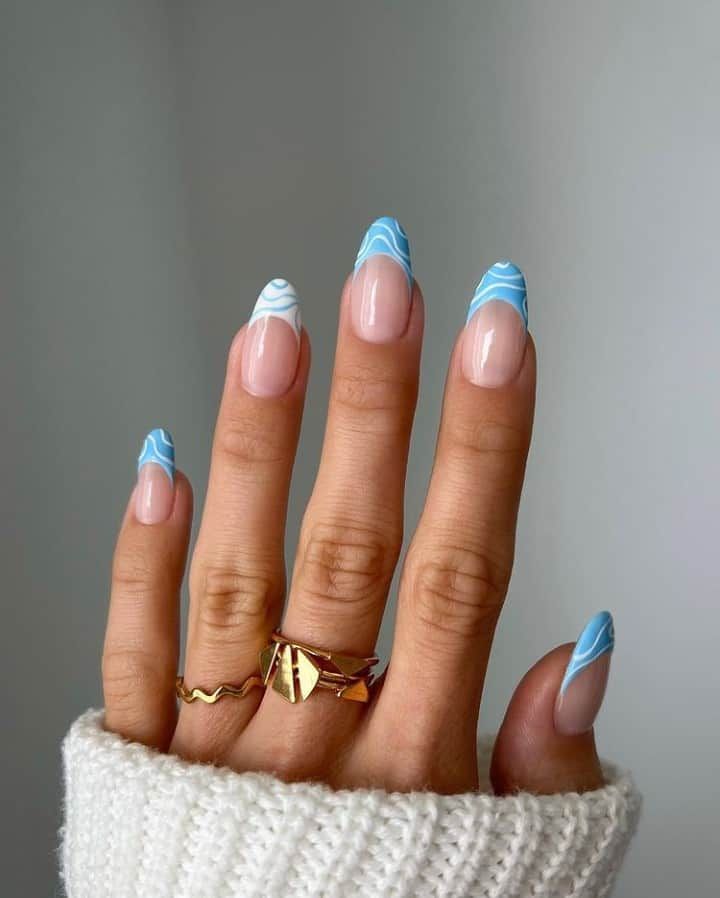 Even thinner stripes done on a reverse French mani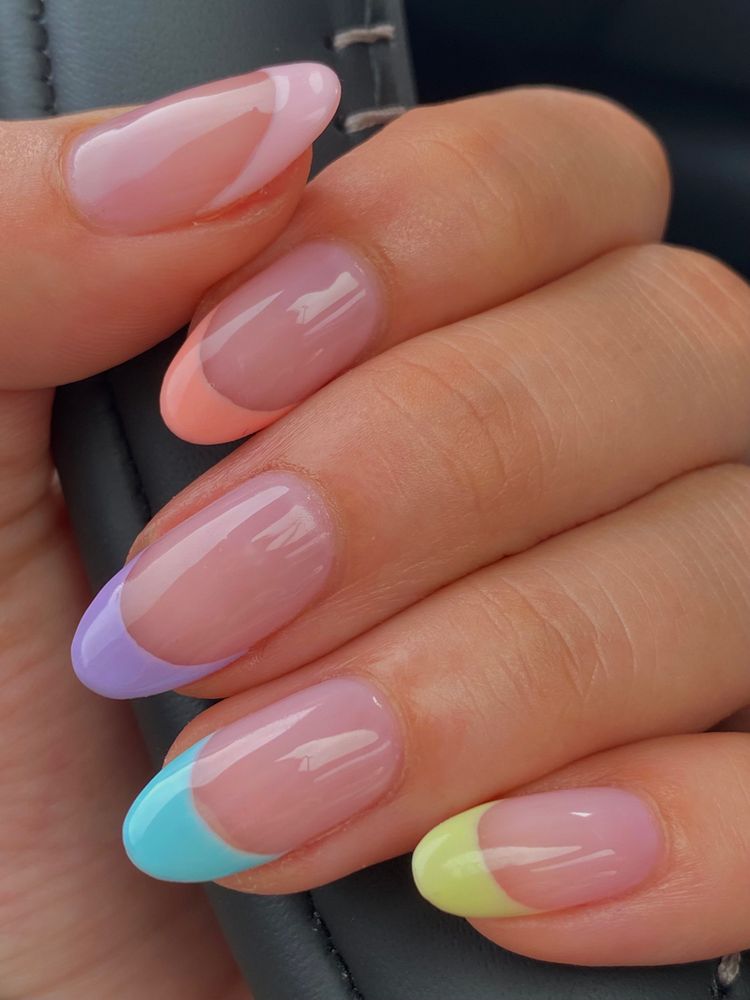 You can always go for the classic Danish pastel color combos like baby pink and pistachio green for your nails.
Nail art with neon details for winter
If you want to be more classic with your winter nails, of course there are the usual dark blues and burgundies, but add a bit of neon.
The neon accent is inspired by sporty aesthetics and athleisure, but scroll through the inspo below - clearly these nails do not come off sporty at all.
The techniques used here are the same as with pastel nails - either your favorite way to do ombre nails or just a plain thin brush.
Dark french manicure nails for winter
And lastly, here's a very witchy nail aesthetic that started as a Korean beauty trend: The french manicure that paints the tips of your nails black.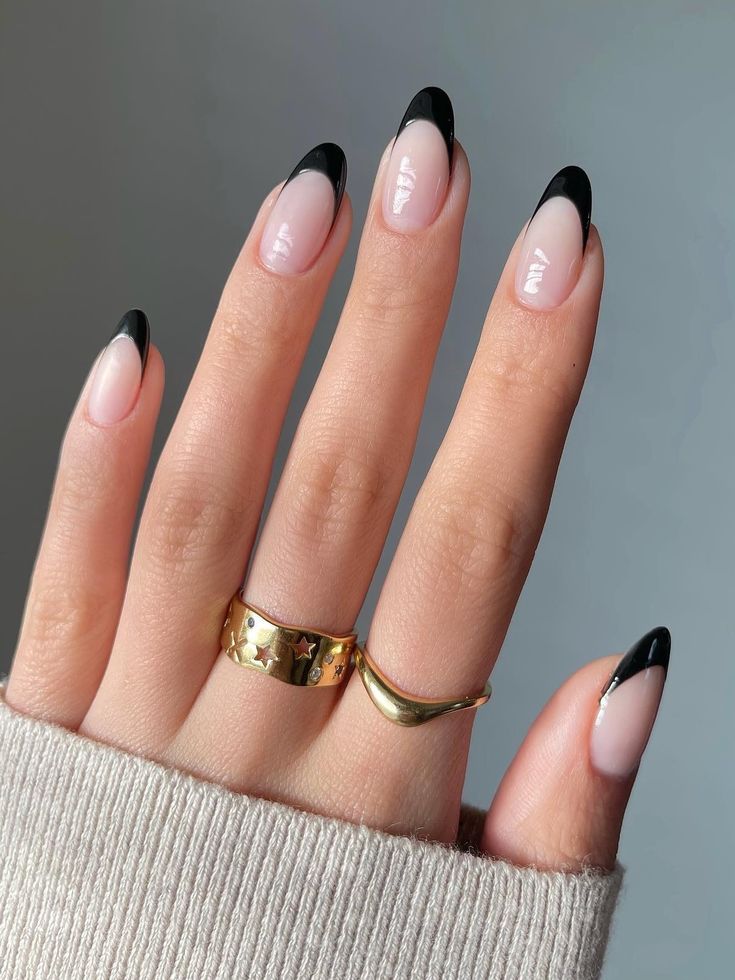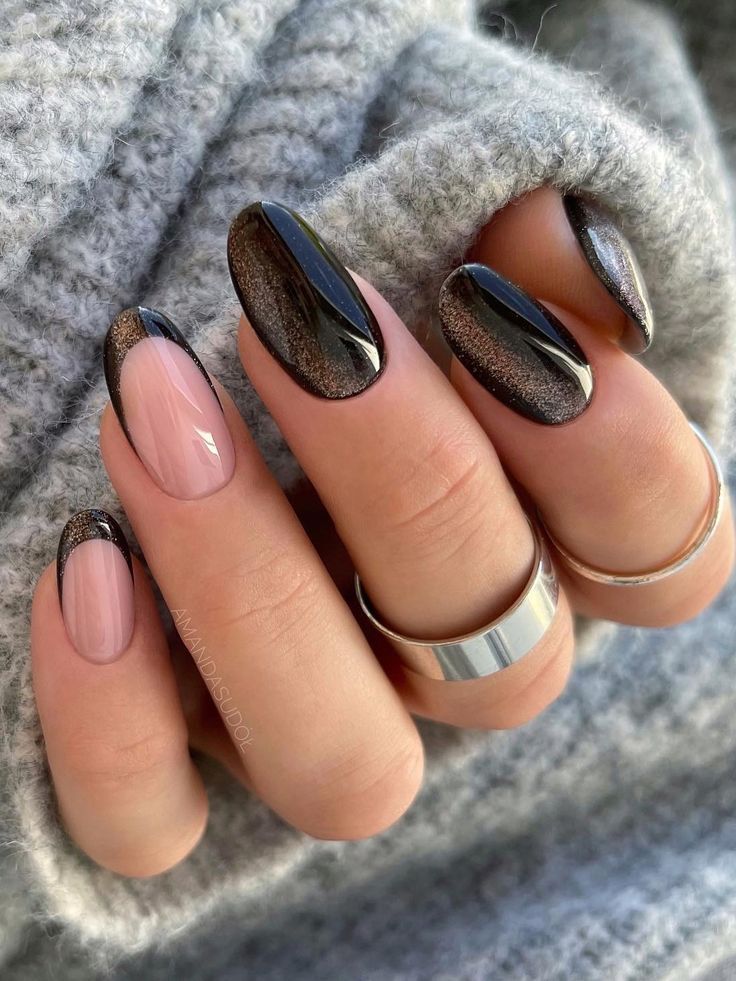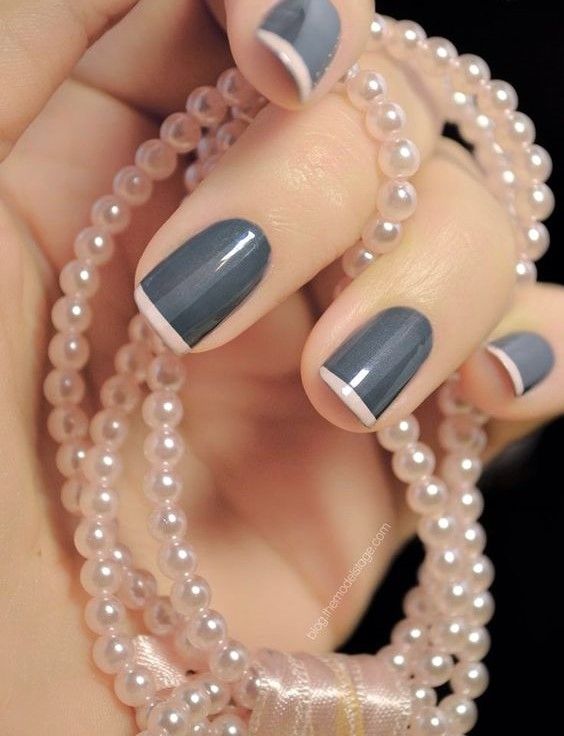 If you want to make it into a full nail art, put black nail stickers onto the unpainted part of your nail. Applying stickers is a great way to add a little extra flair to your nails.
There are even stickers that include the black tip: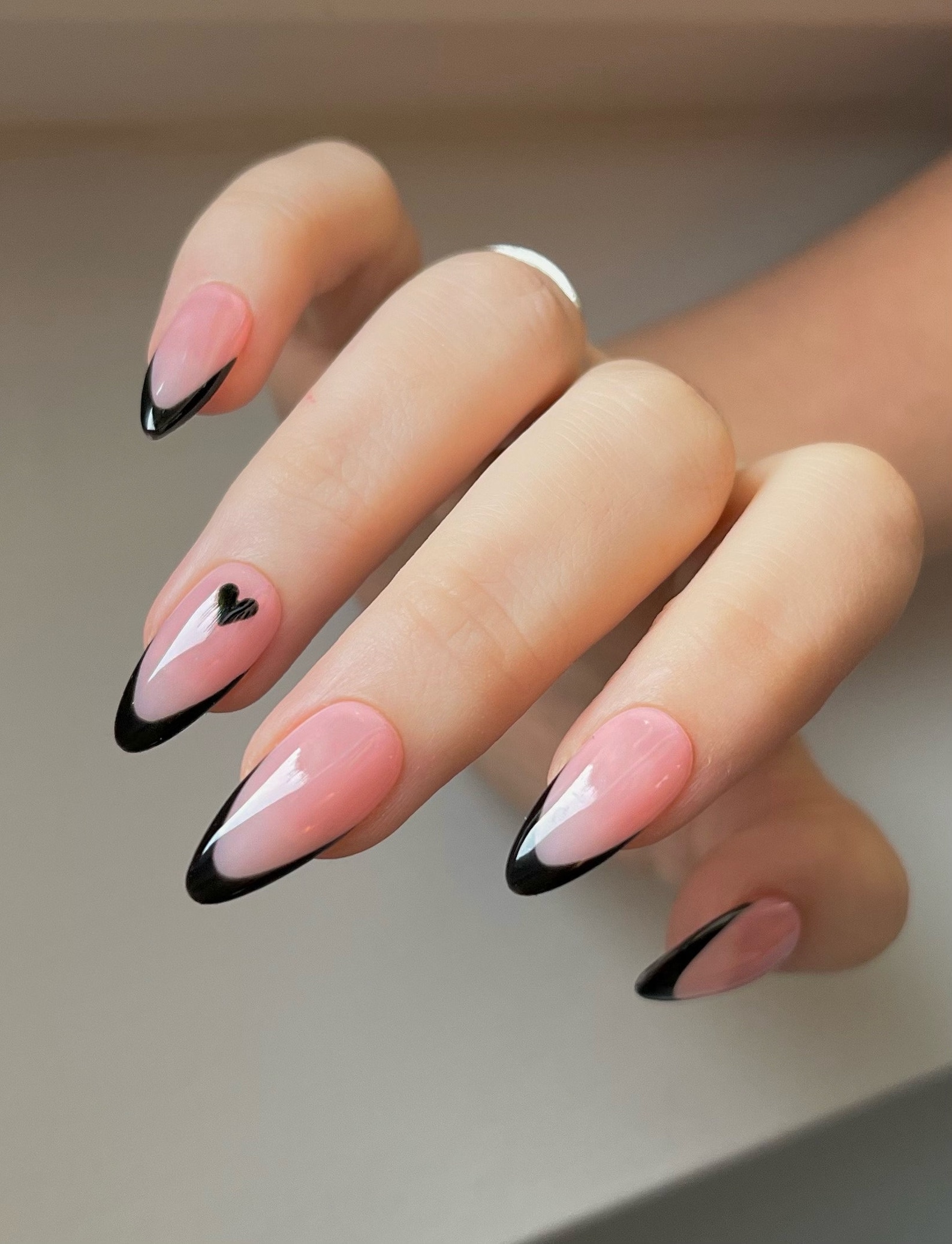 Etsy: NailFreakBoutique, Anastasia press-on kit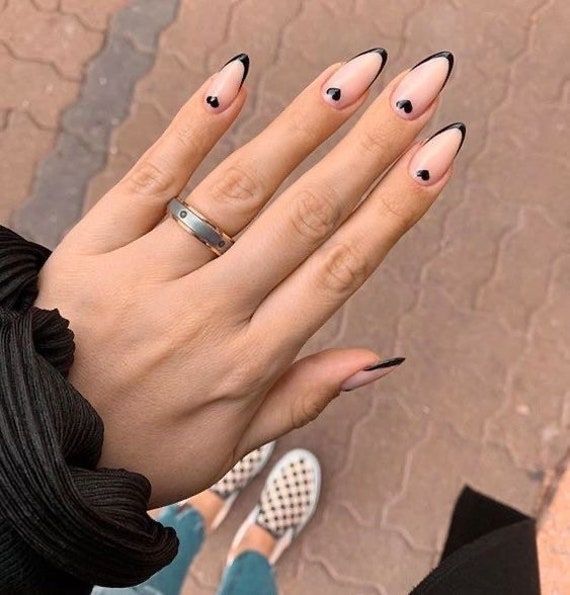 Etsy: TwinkleNailsShop press-ons
If the sticker is too big, you can trim it down to size with a pair of scissors. Once you have the perfect fit, gently peel the backing off of the sticker and apply it to your nail. Use a tweezers to press down on any edges that might be lifting. Finish by applying a top coat of polish to seal in the design.
---
And that's it! With just a few simple steps, you can take your nails from ordinary to extraordinary!