8 tips to make your bathroom more modern and relaxing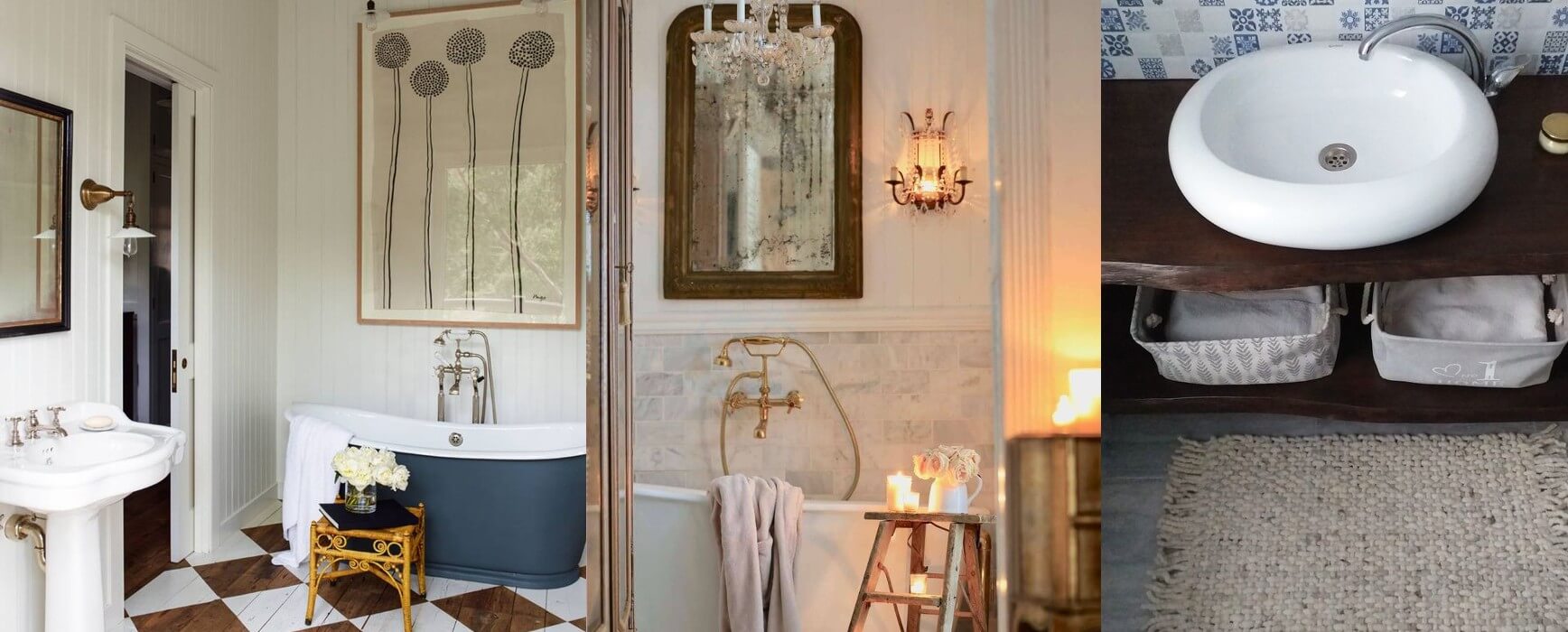 Credits to all images here
The average person in the United States spends around 600 seconds in the bathroom each day. That's not a lot of time, which is probably to blame for the lack of care in making your bathroom more relaxing and enjoyable.
Here is a list of 8 instant makeover tips to make your bathroom more modern and relaxing:
1/ Zen gardens
Add plants to make the room feel more in touch with the natural core within you. If you don't have time to water plants, try some of the many varieties of faux plants that are available.
Zen gardens are a great way to relax and de-stress, and they can be easily incorporated into your bathroom.
But no matter what your bathroom looks like, just throwing a few plants here and there will take it up a notch. See for yourself below…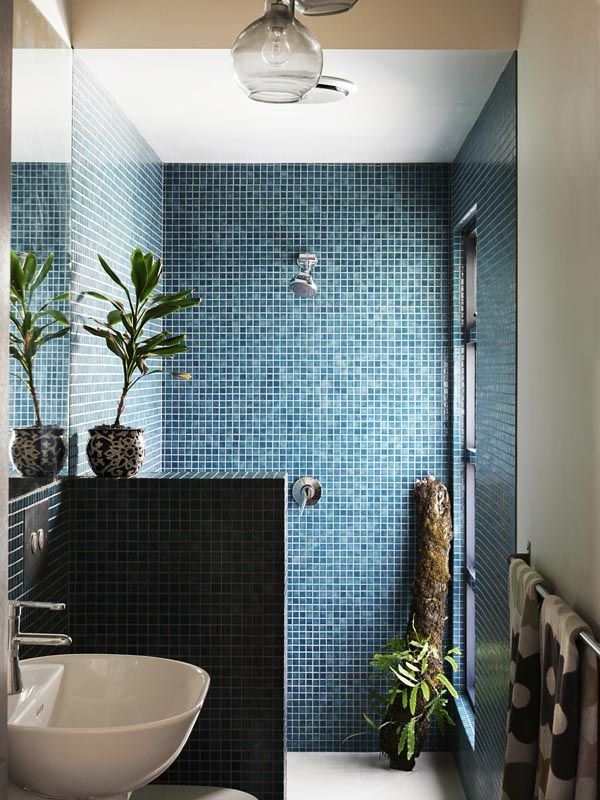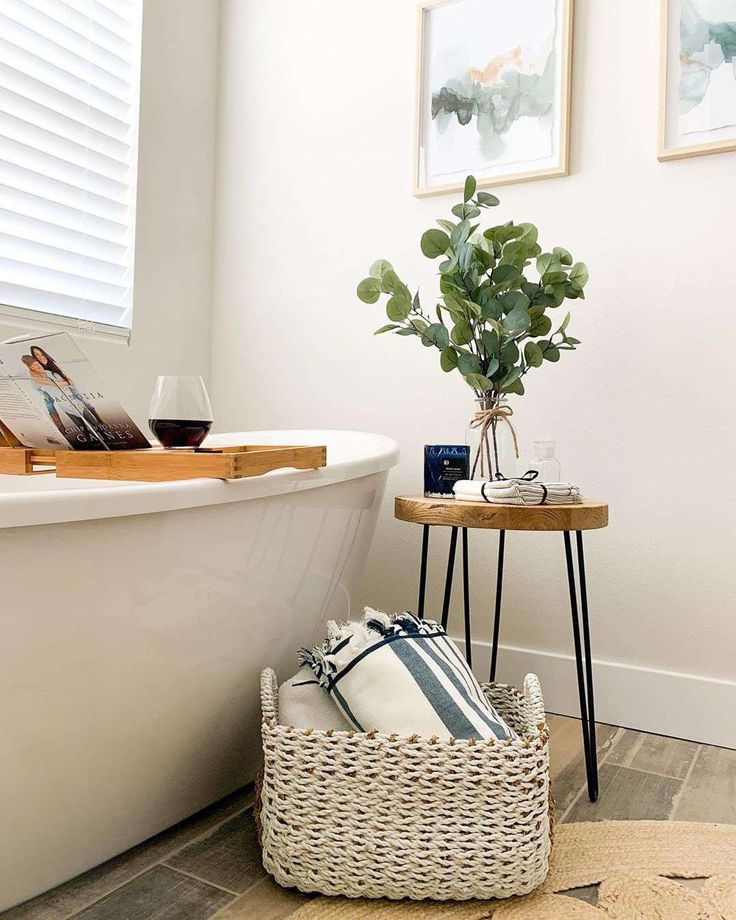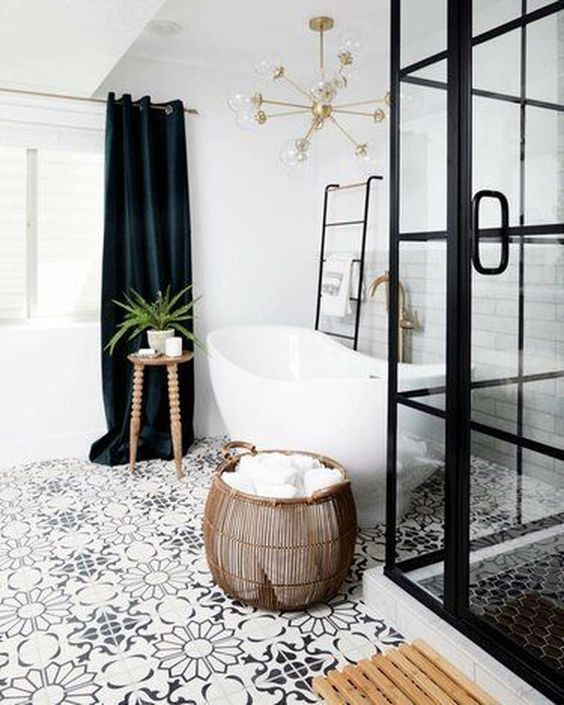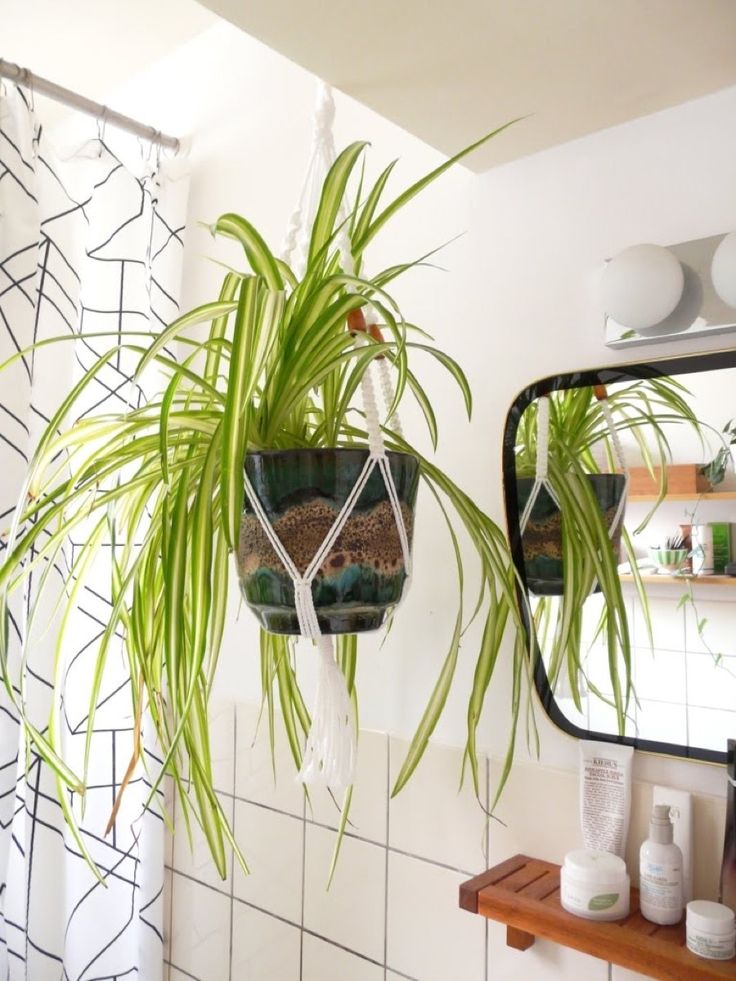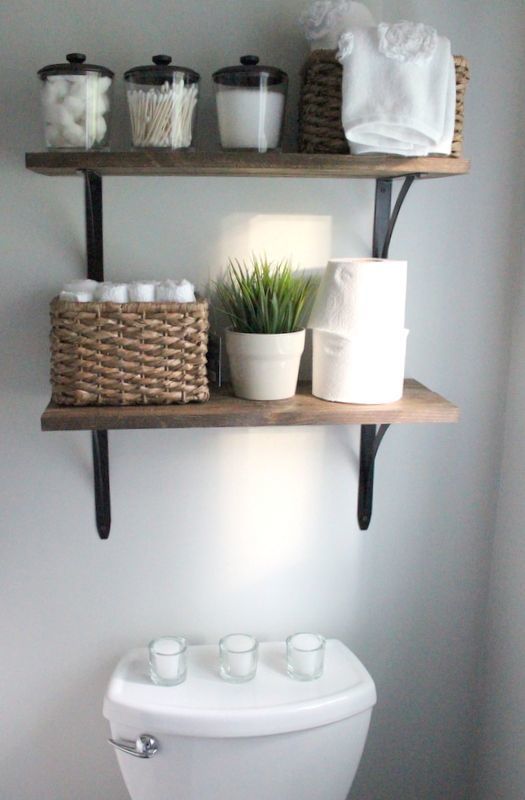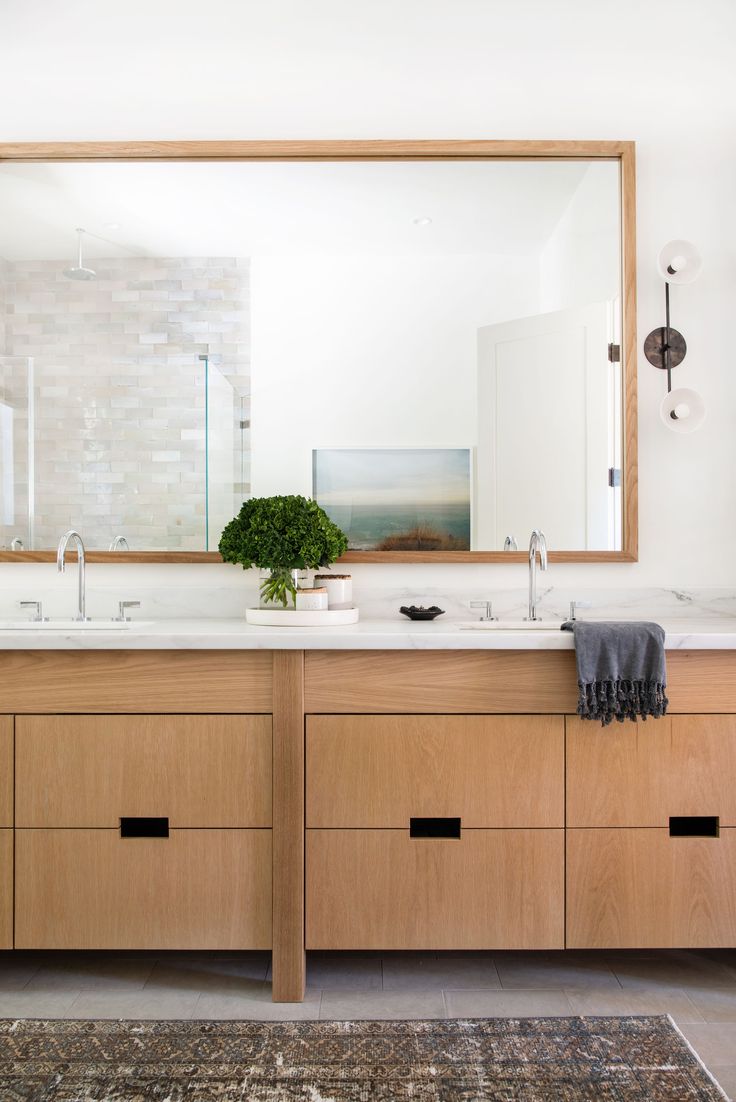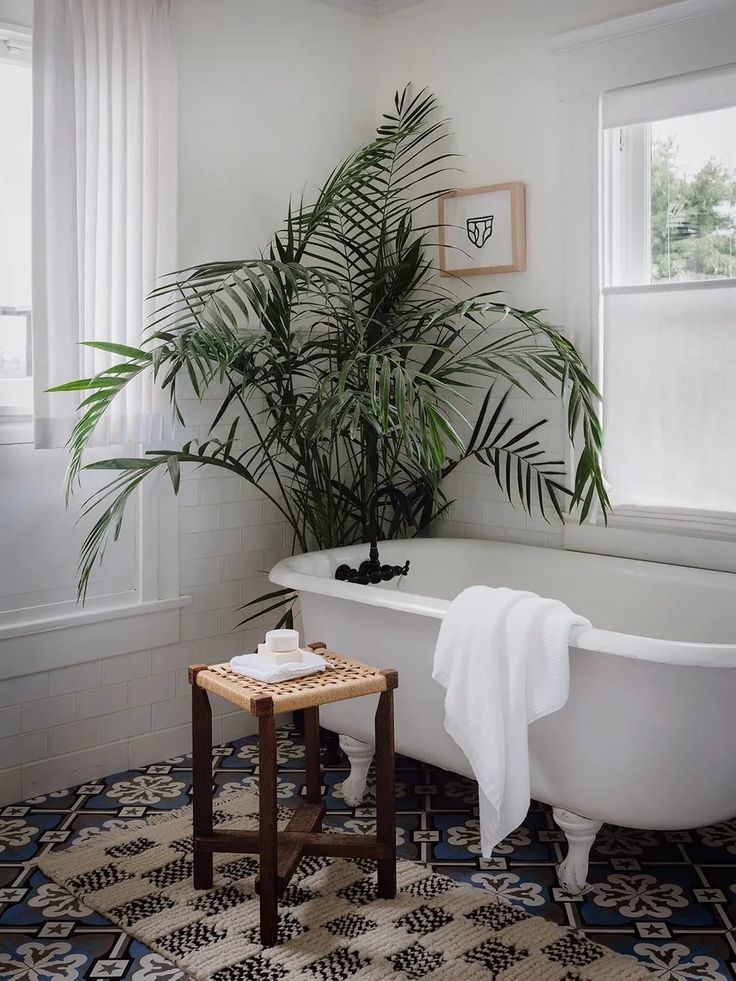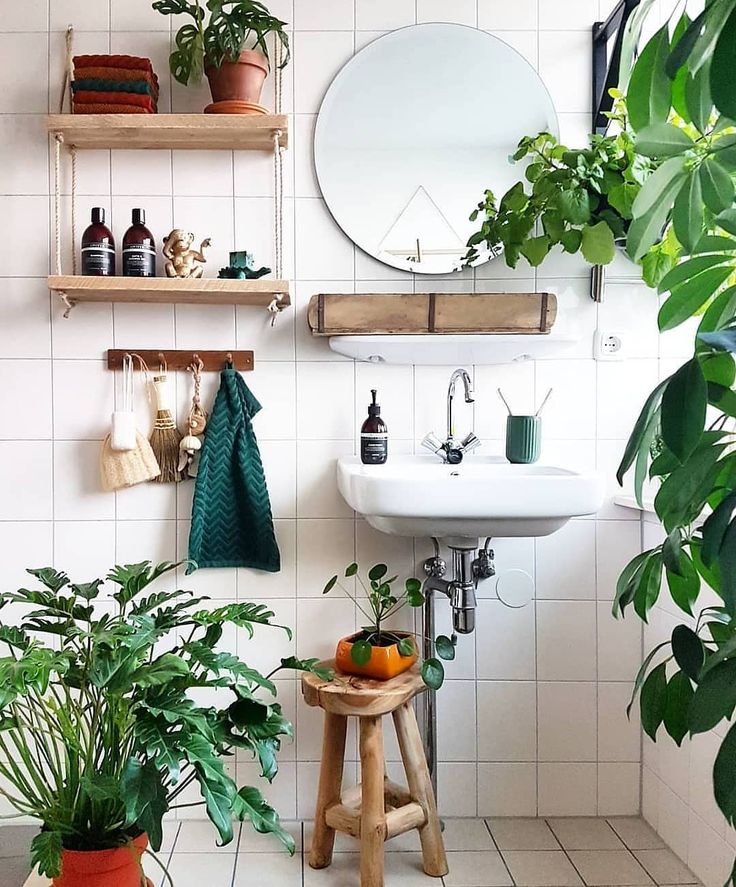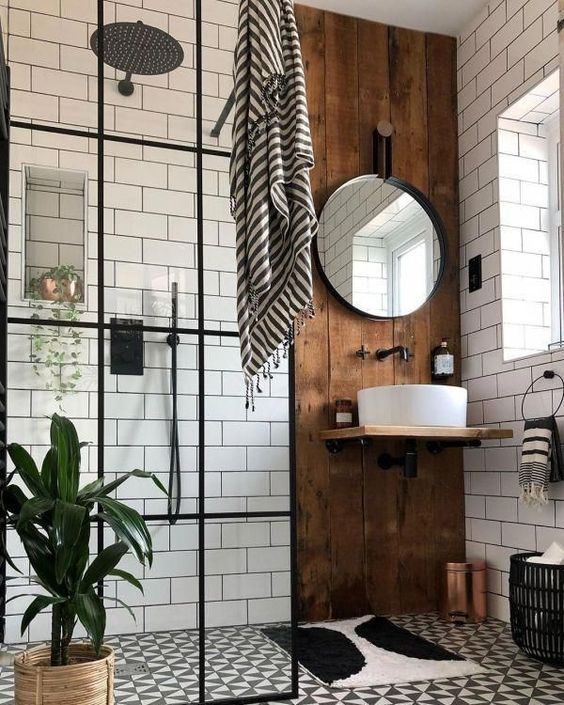 2/ Artworks
Hang some relaxing artwork on the walls. It can be DIY, or it can be an abstract work from Etsy.
Oil paintings might be a better choice than photography or a print, they will do better in the humid air, but as long as the artwork is framed behind glass it will be fine.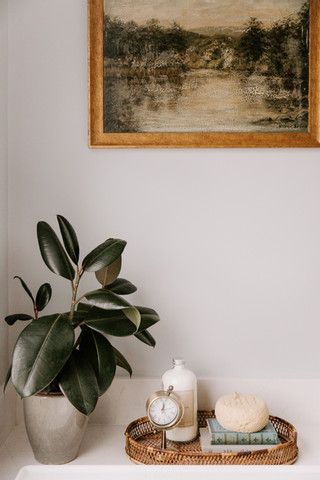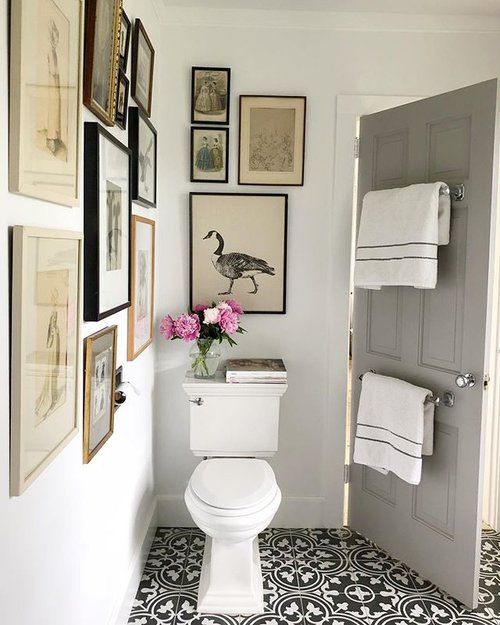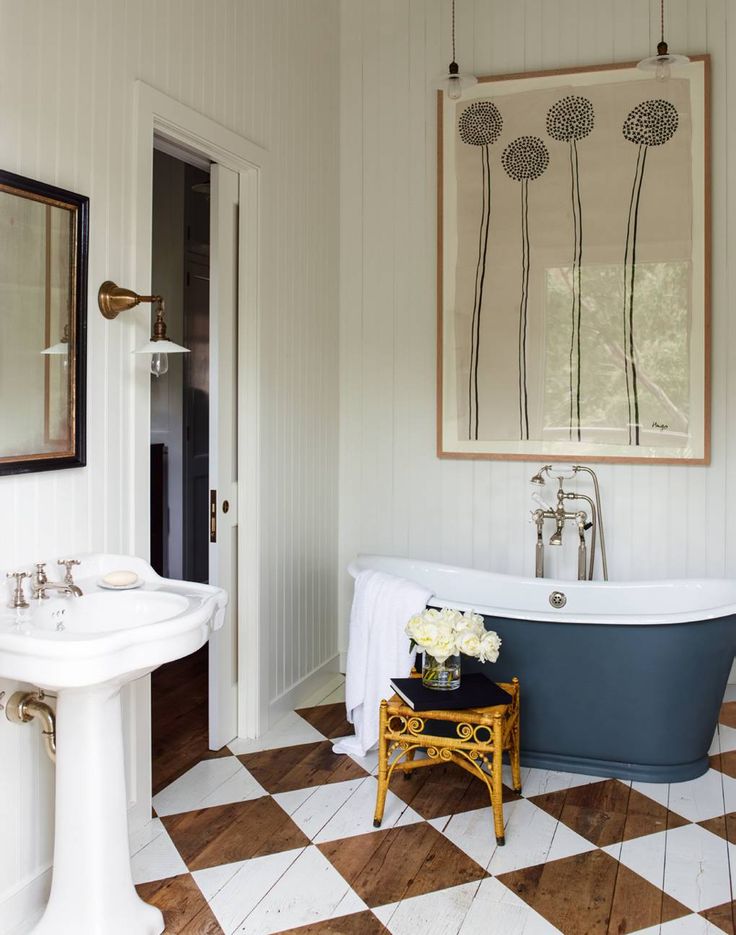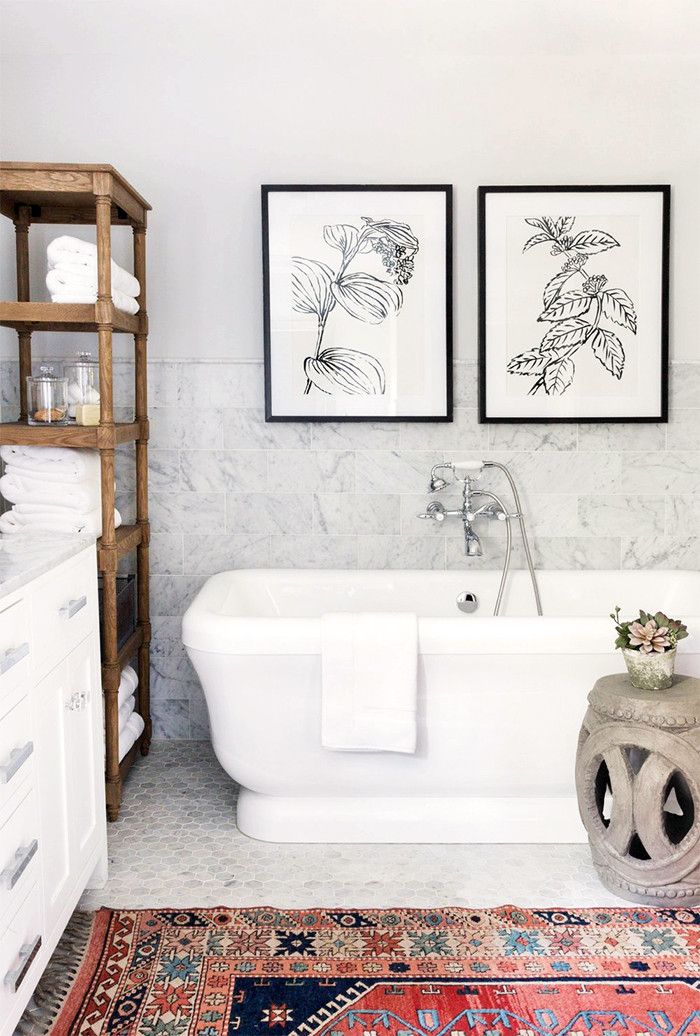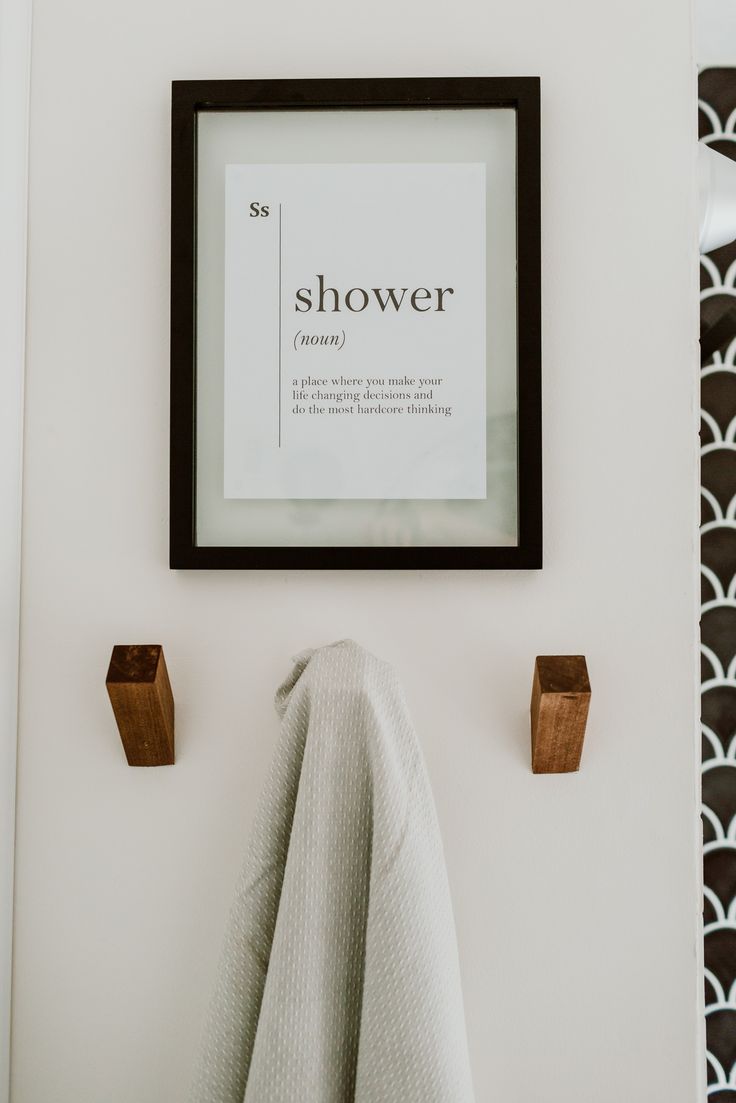 3/ Nature
Go for natural materials: linen hand towels, cotton bags, bamboo window blinds.
This idea comes from Japan where the bathroom is seen as a place of ritual and relaxation. We shift to a zen mode when we have natural materials around us - it really works.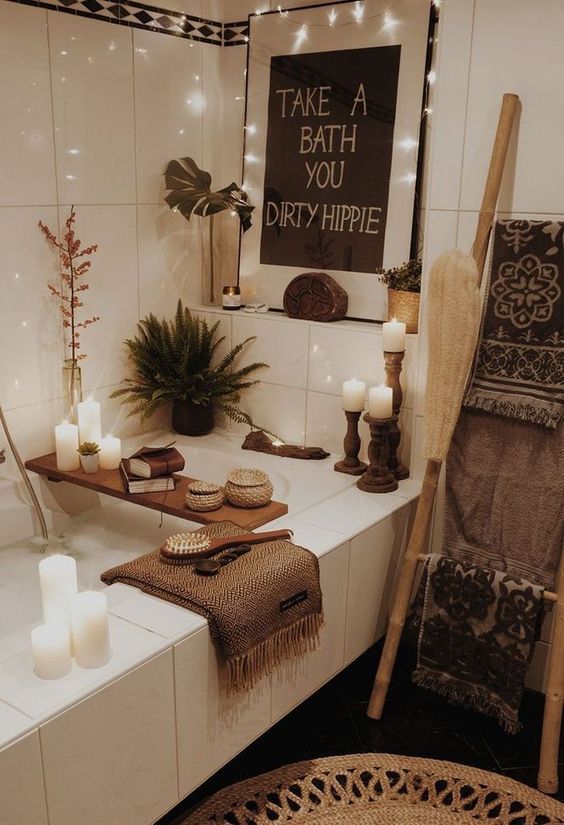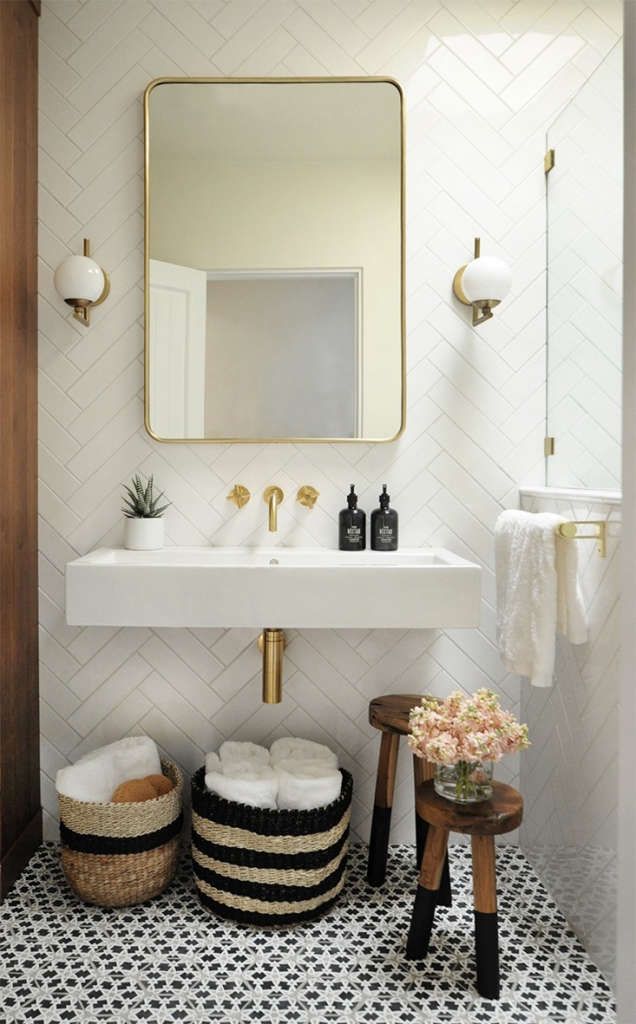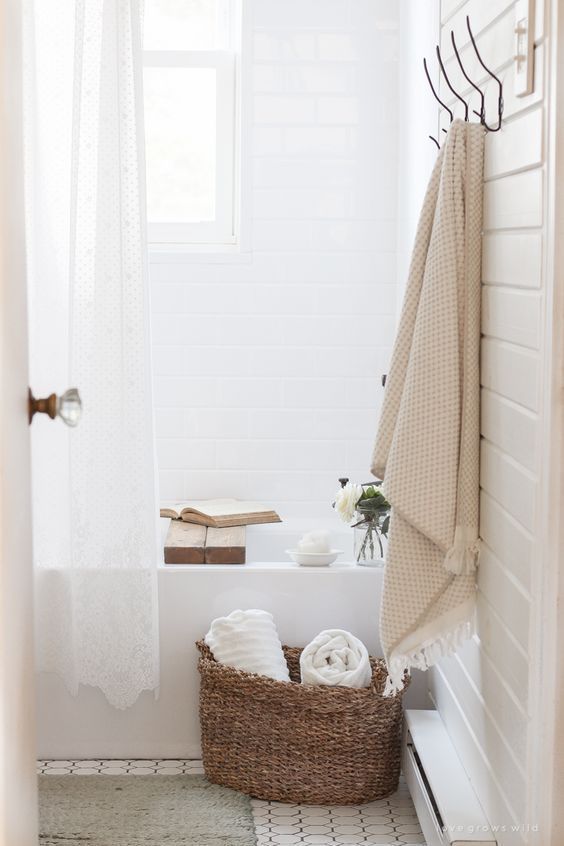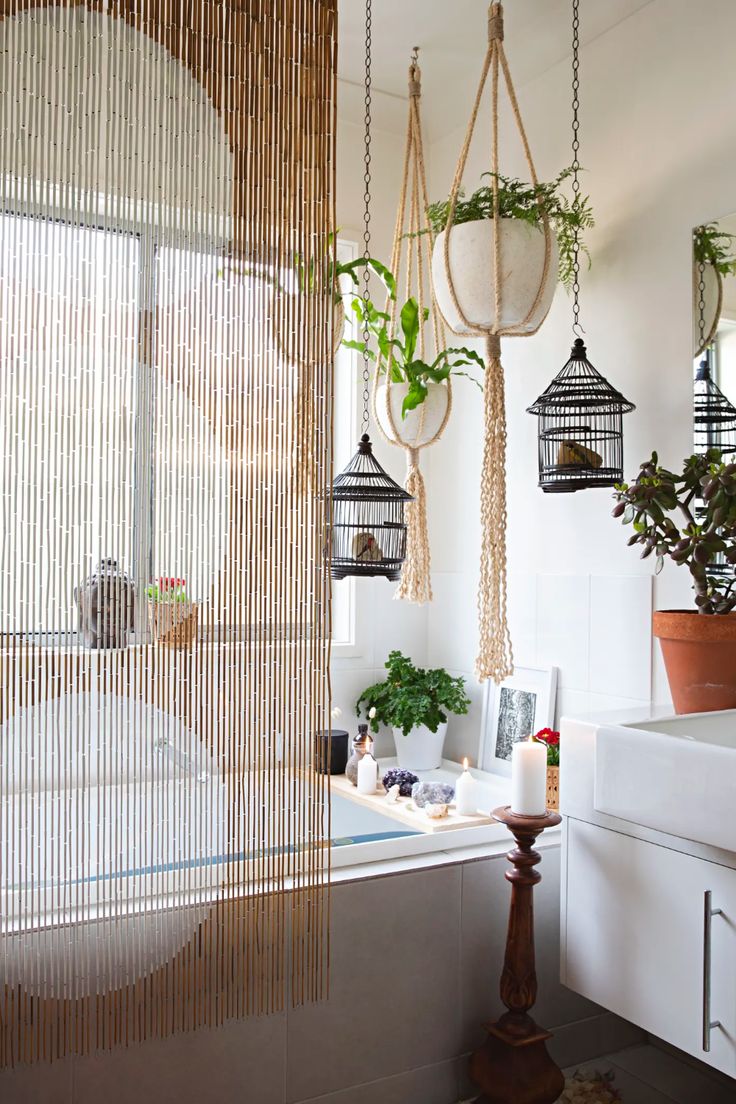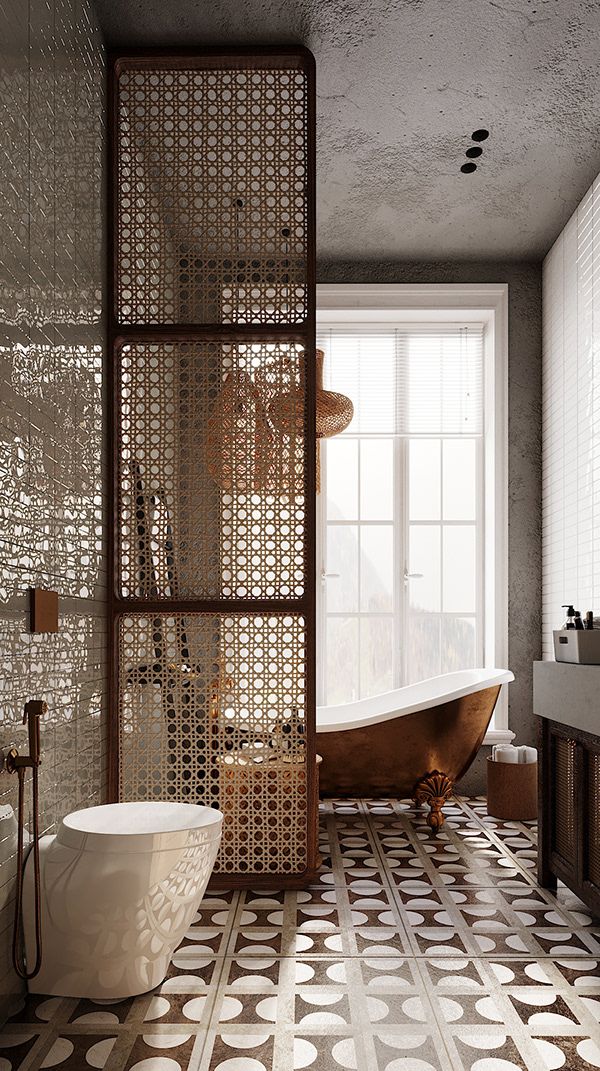 4/ Carpets
Lay a bulky carpet down in front of your mirror. That's not just for aesthetics, it will gently massage your feet whenever you stand there. The massage adds to your experience.
If you're into the organic modern vibe, knit and crochet will work the best. They are so natural but have the same effect as a thick fluffy carpet - a nice gentle massage for yout feet.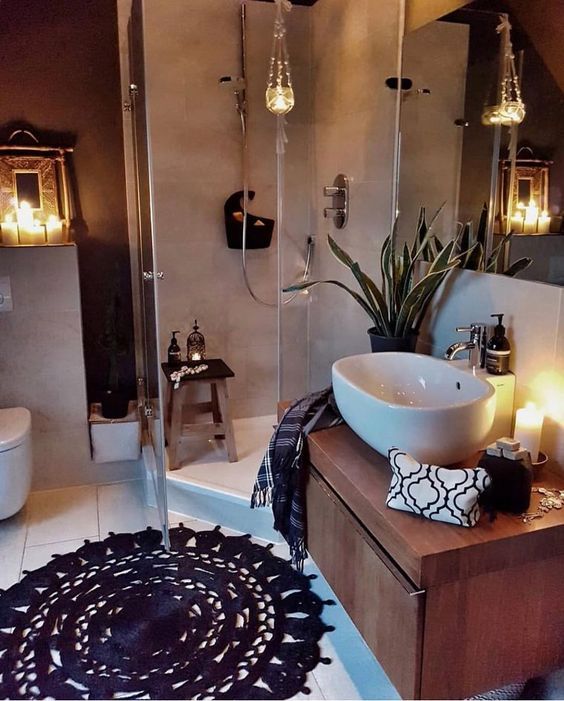 This is an easy way to make your bathroom feel more like a spa. If you have the space for it, add a small stool or chair into the mix. This will give you a place to sit and relax, even if it's just for a few minutes.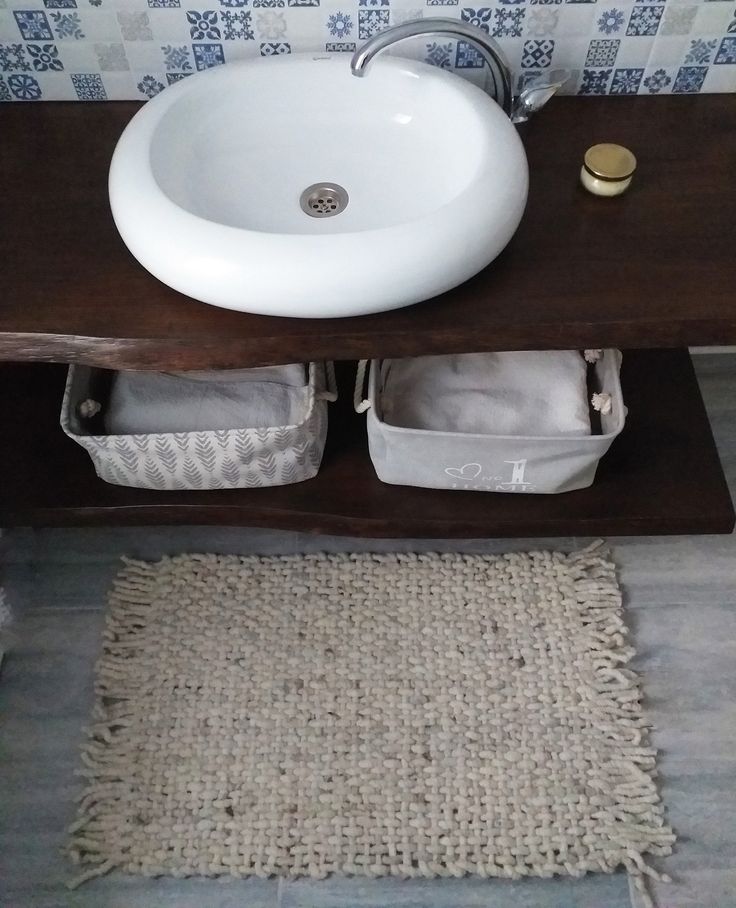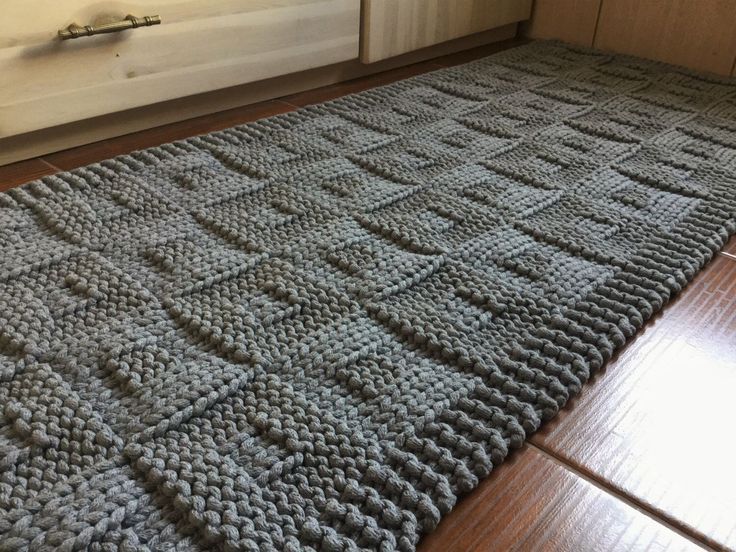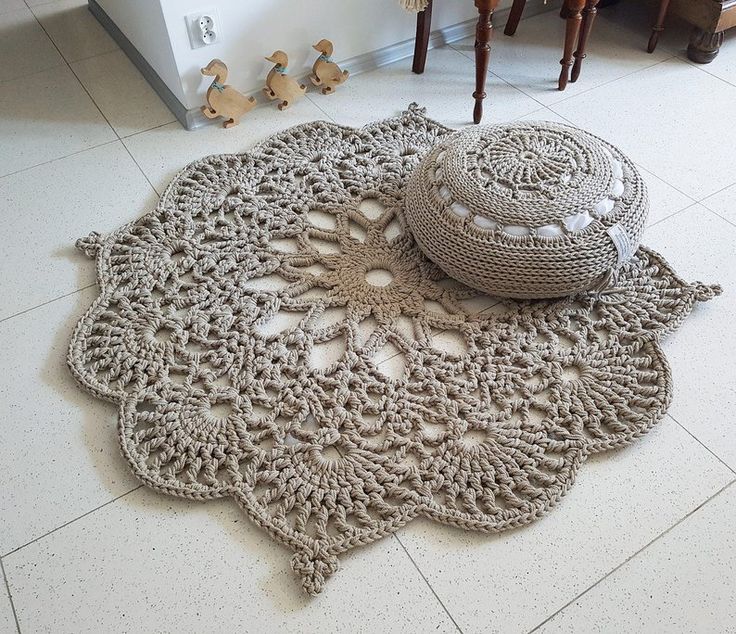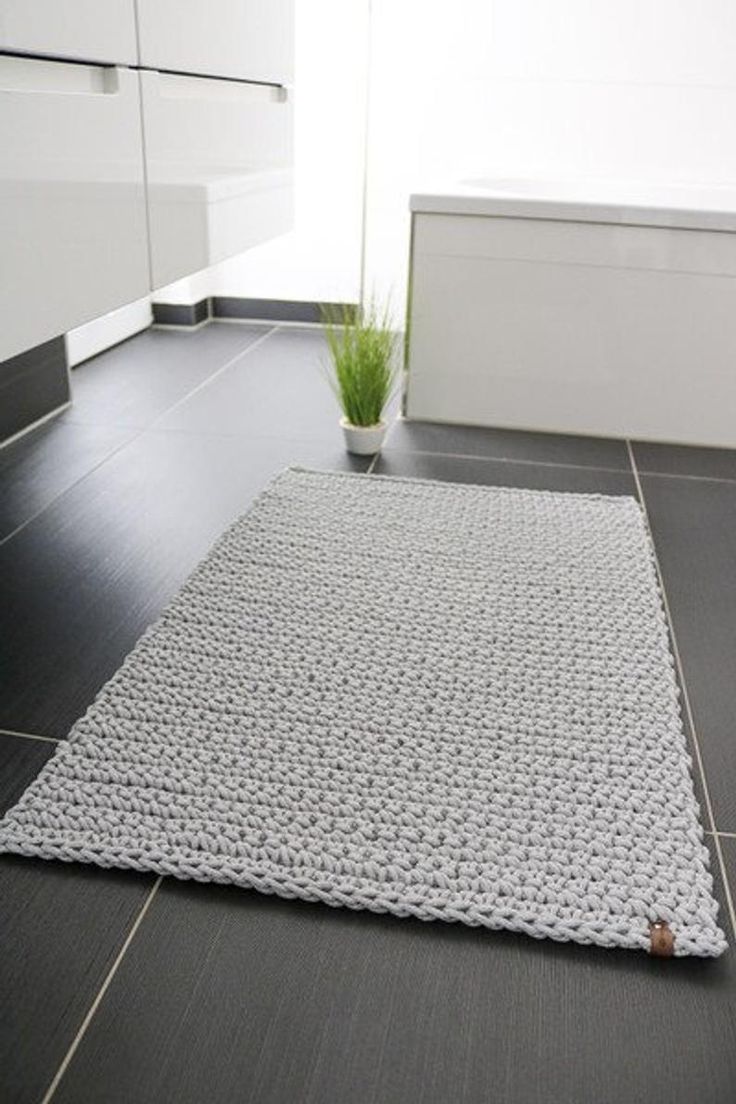 5/ Soft light
Use soft, warm lighting to set a calming mood. Light is one of the most important things you can do to make a space feel certain way - see here for what it does in vaporwave aesthetic. Light is definitely not used enough in room decor!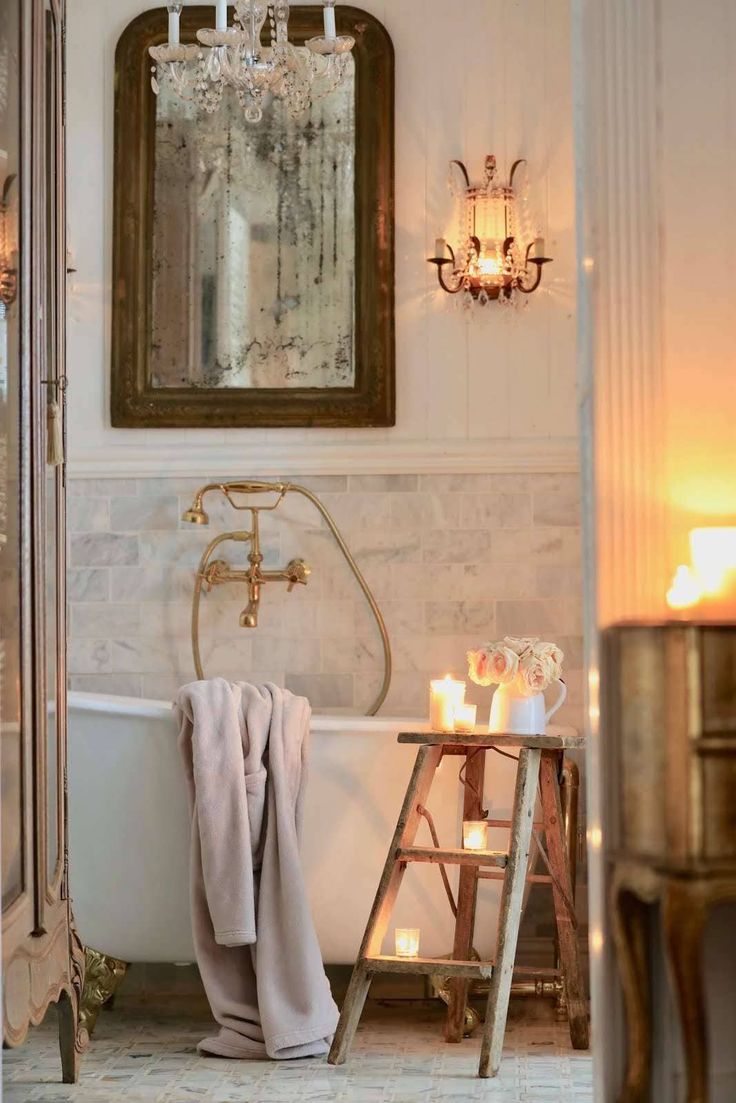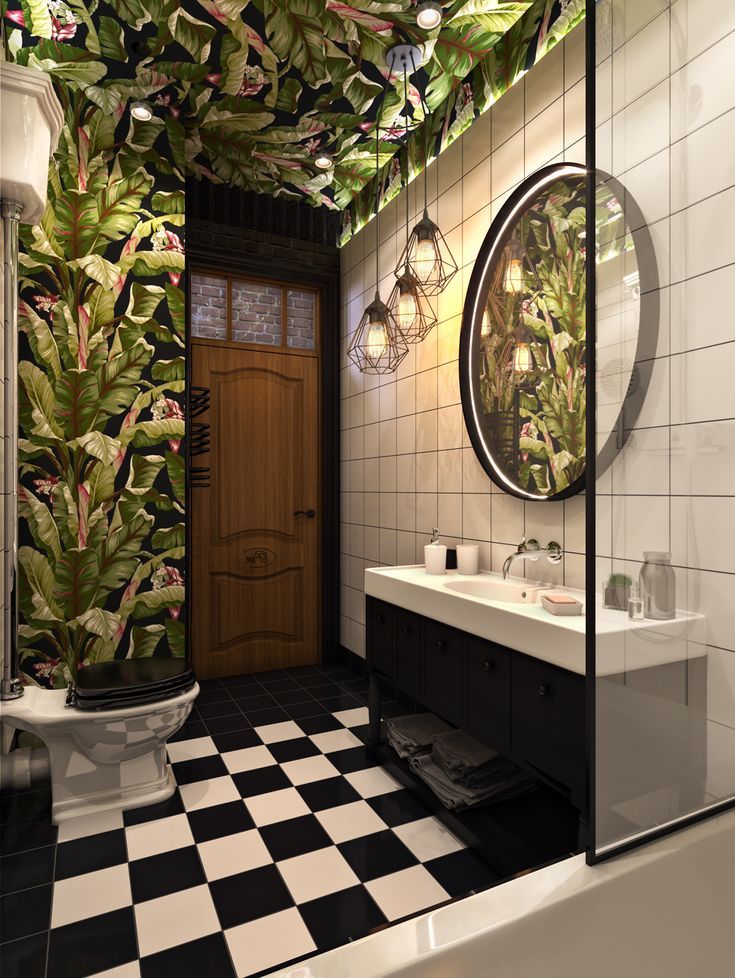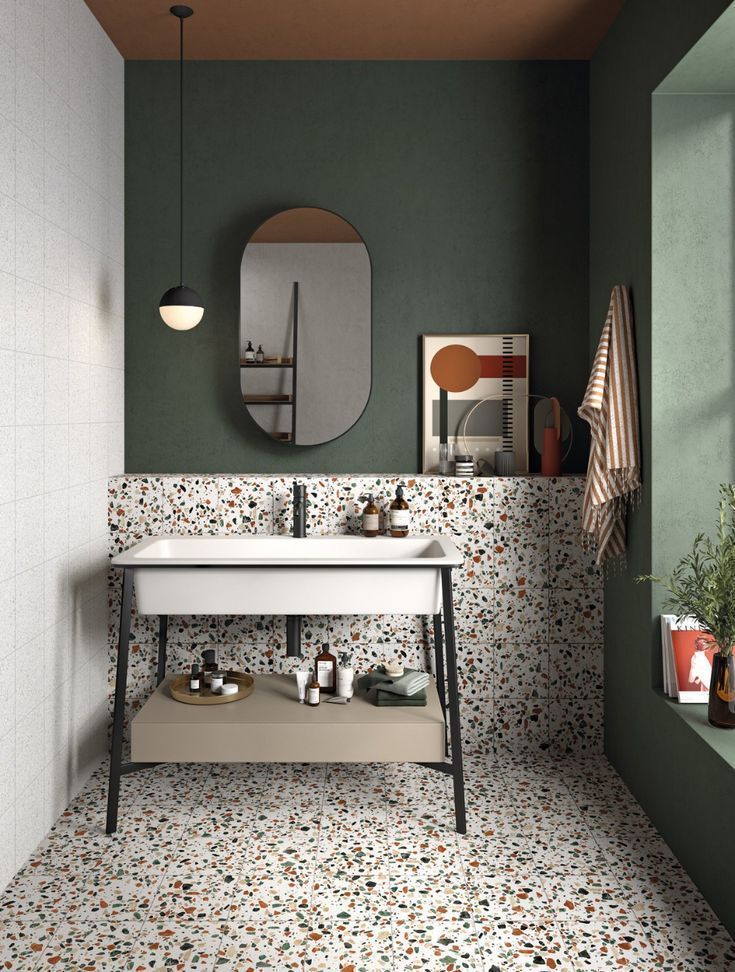 5/ Music
Install a sound system to play relaxing music in the background. This will help you forget about the outside world and just focus on enjoying your time in the bathroom.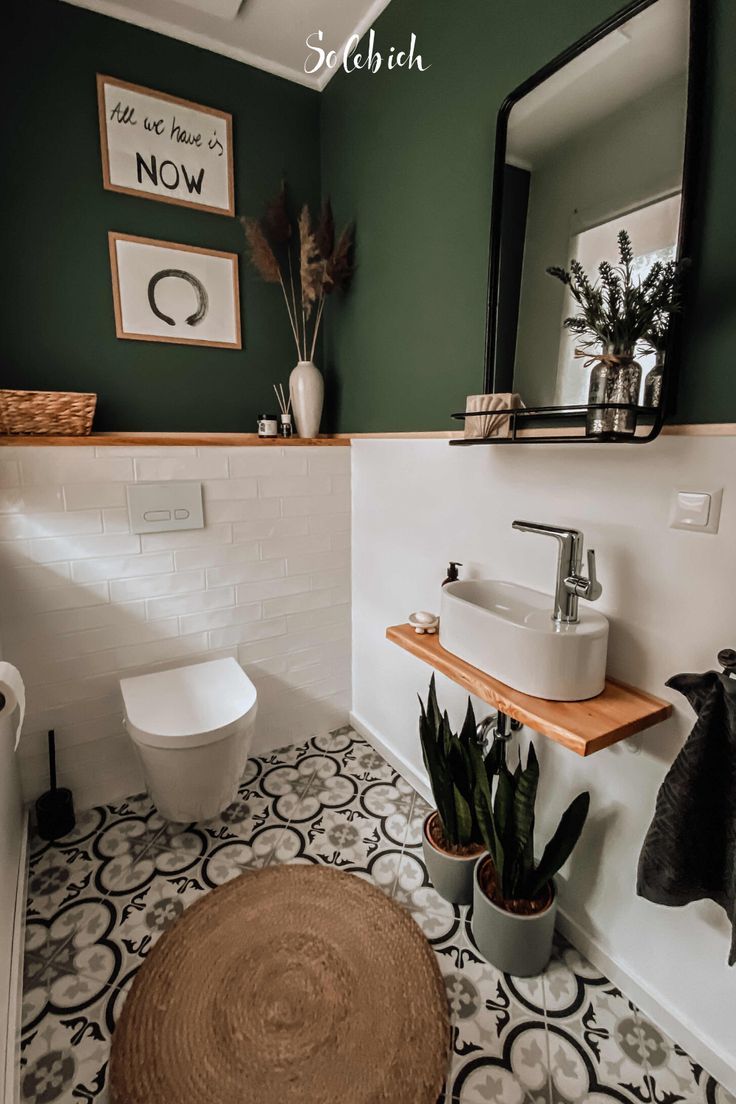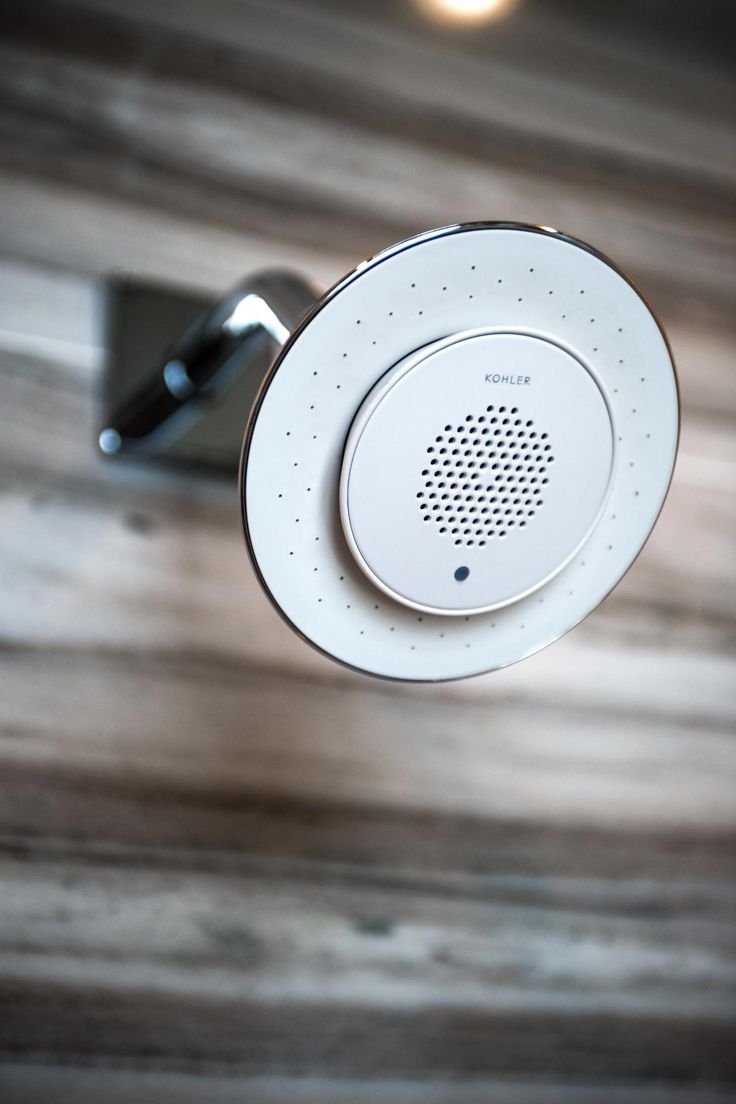 6/ Mirrors
Get a larger mirror to make the room feel bigger.
This will also help with the lighting in the room.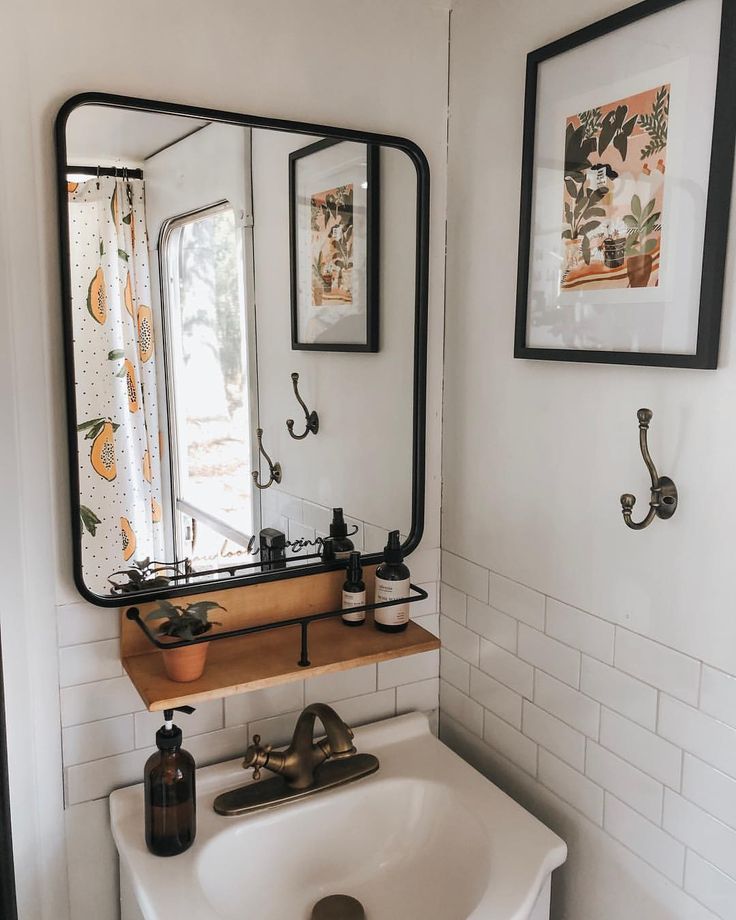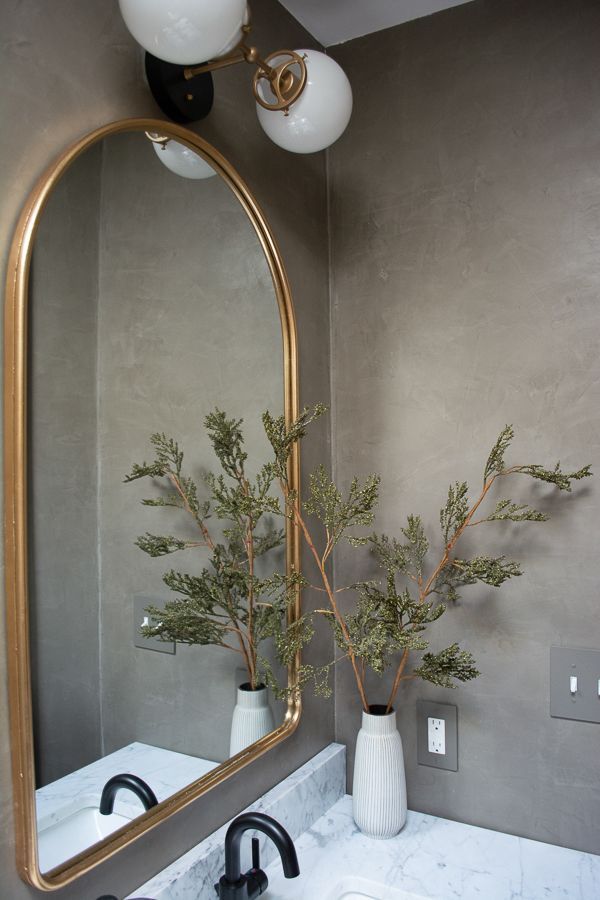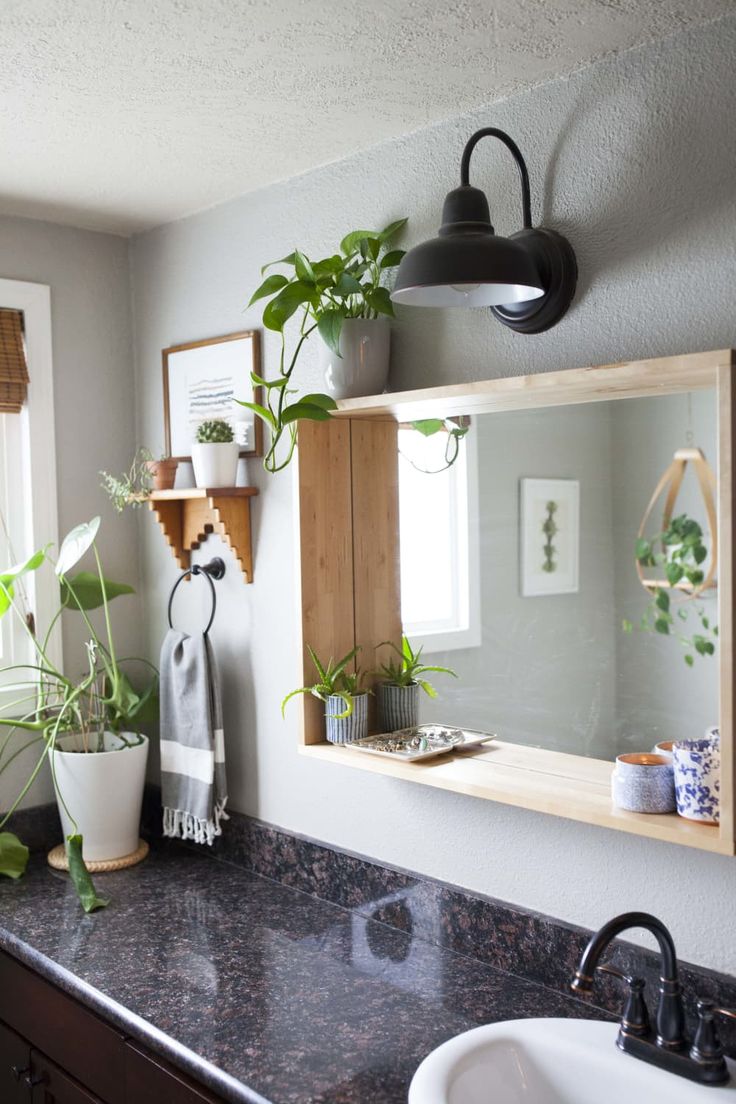 7/ Colors
In any large spaces, use neutrals or dim tones in the decor for a soft effect. They don't have to be light, a dark teal for instance might work well if your bathroom gets enough light.
The key is to choose colors that go well with bamboo, linen or wood - that's why they shouldn't be too vibrant.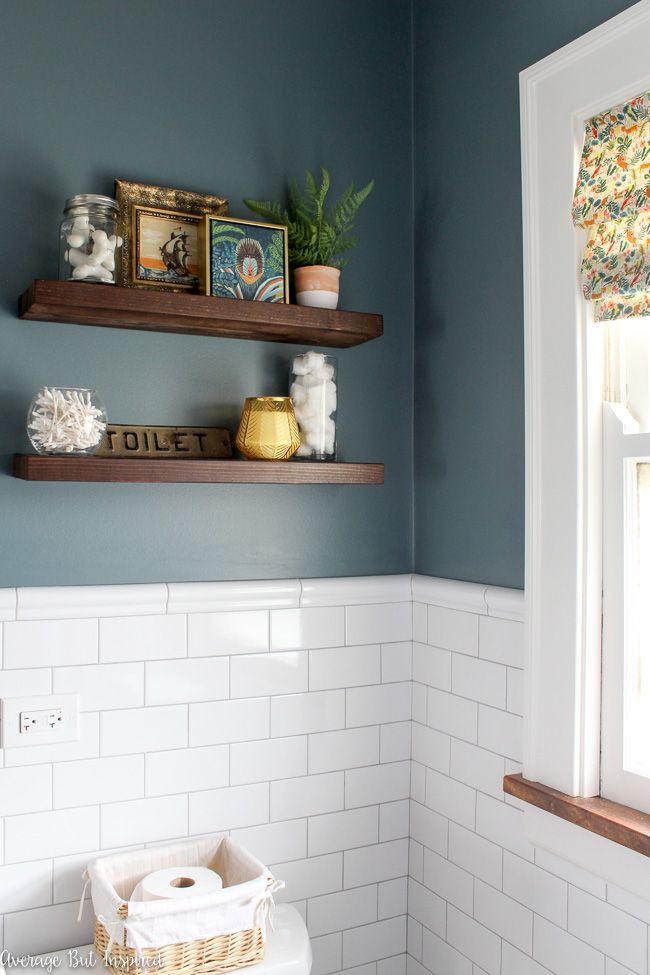 If you don't fancy a paint job, install some shelves and fill them with accessories and extra towels in attention-grabbing colors.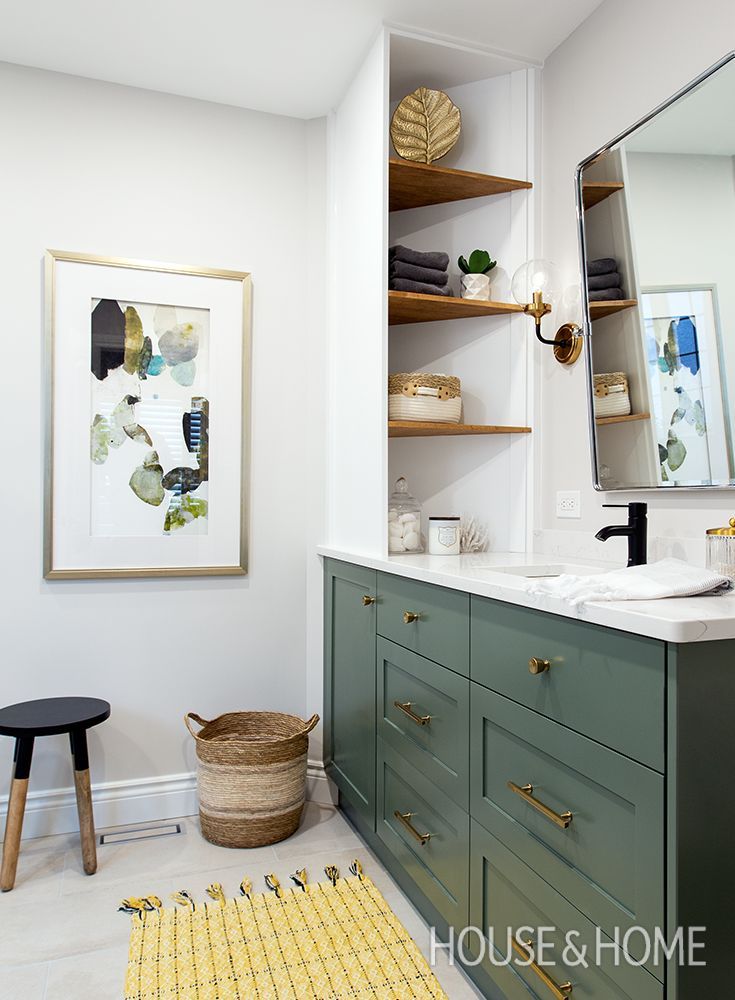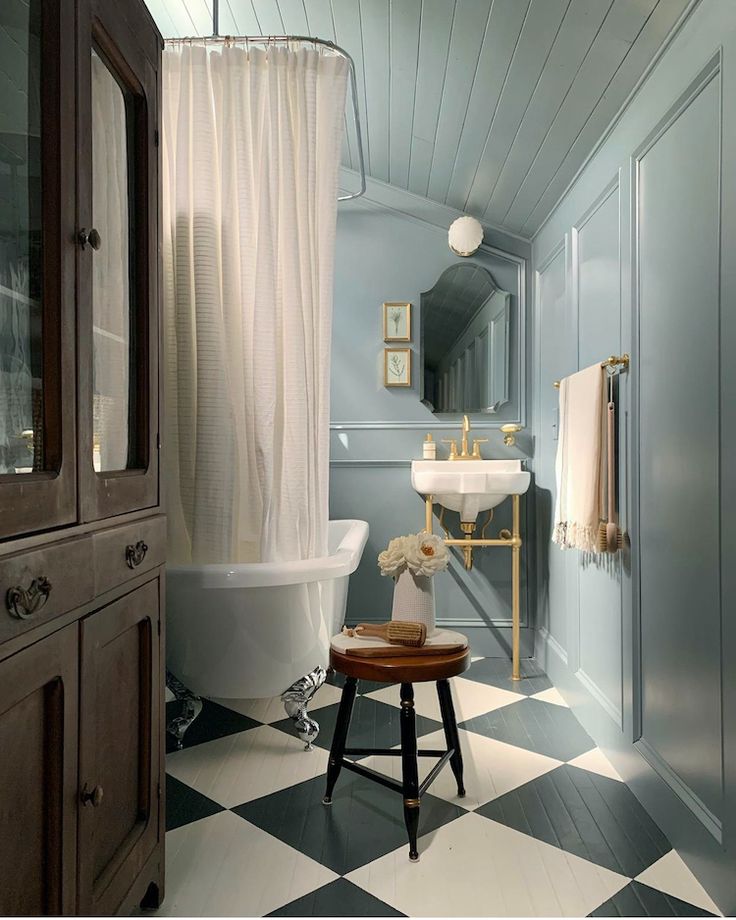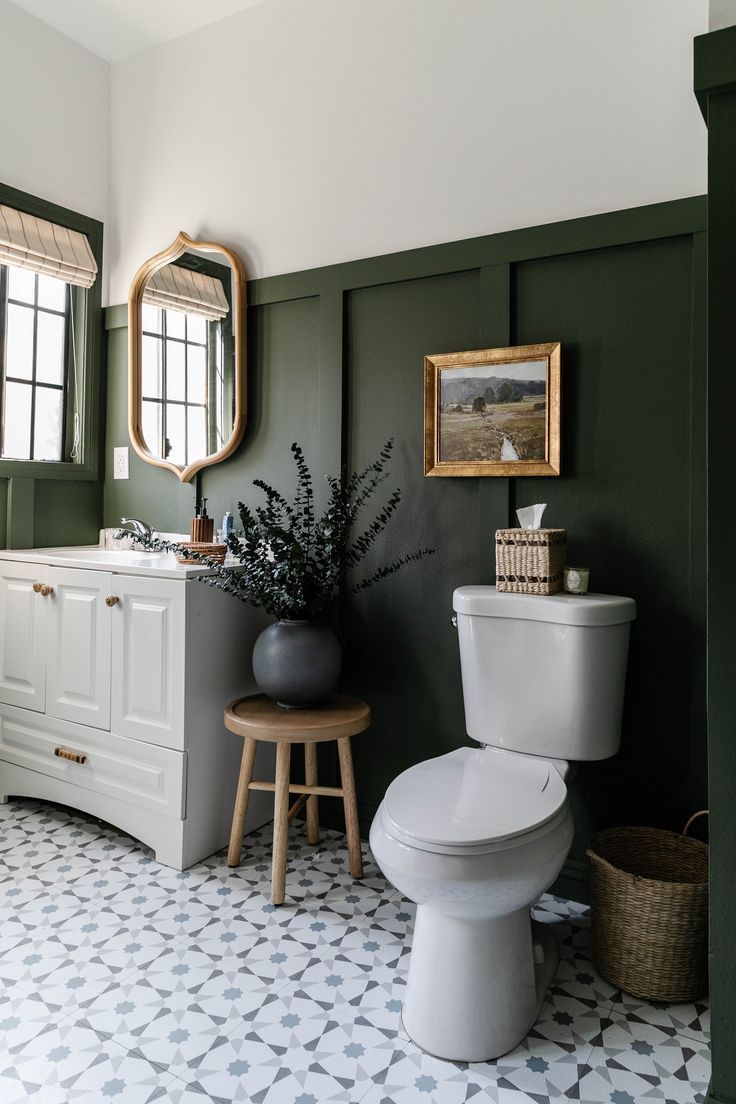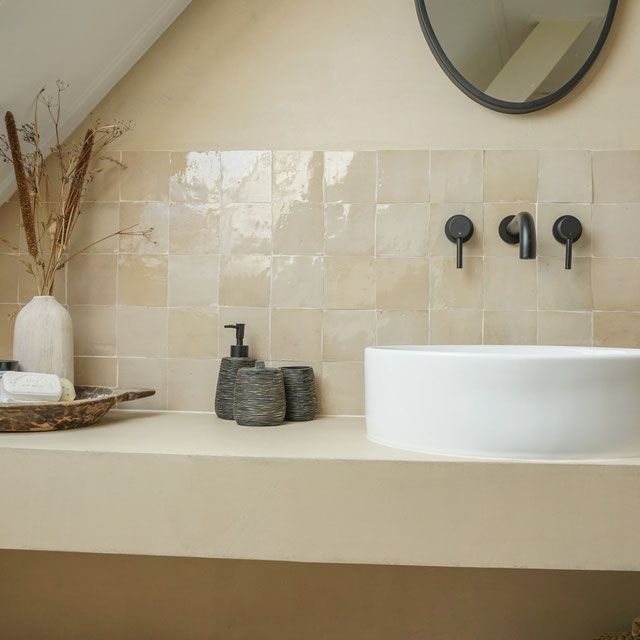 8/ Air fragrance
You can also use candles or an air diffuser with essential oils to make the room smell great, it can help you relax.
If you are into cottagecore and similar old-fashioned interior aesthetics, get aromatic candles in the shape of little statues that look quite like porcelain.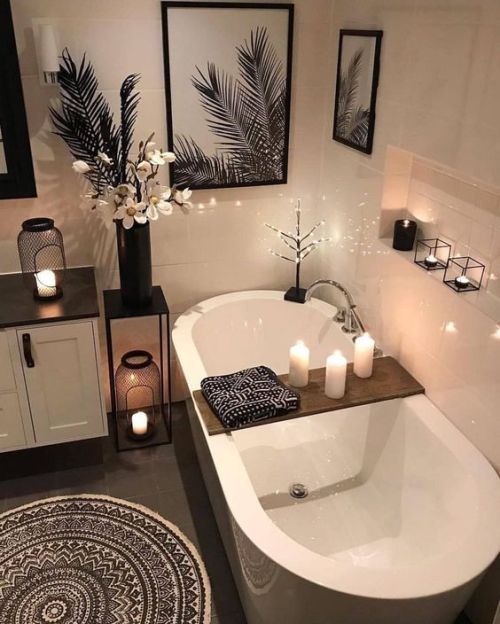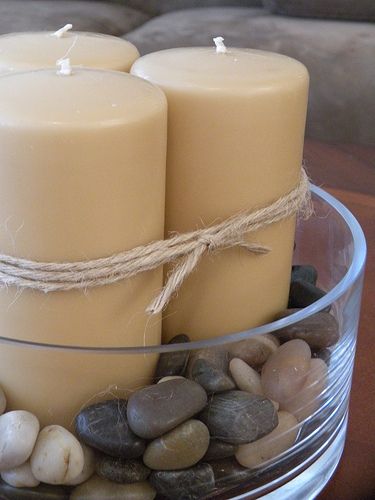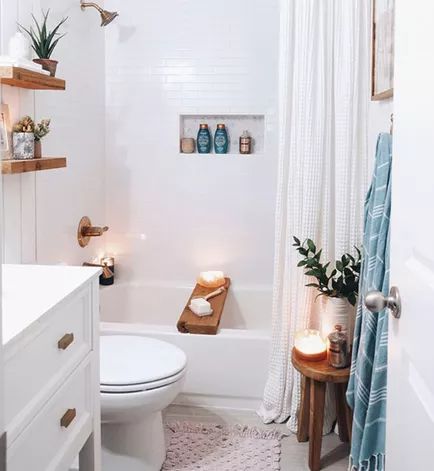 That's the gist of it - make the place look a bit more natural and soft on the eye. Adding plants and nature, using natural materials, and adding dim lighting are all great ways to make your bathroom closer to a private zen temple.
People who feel drawn towards Japanese types of decor will love these tips on how to make their bathroom more relaxing. The zen gardens and natural materials are perfect for creating a calm and peaceful atmosphere. The soft lighting and calming music are the perfect finishing touches.