How to Look Bougie in a Dark Green Dress? Easy! Accessories, Accessories & Accessories!
Dressing up is an art, and it's not only about the clothes you wear, but also the accessories you choose. And, if you want to look bougie in a dark green dress, accessories are the key. Dark green is not a vibrant color, but if you choose the right accessories, it can make your outfit look elegant and classy.
So, in this article, we will give you some tips on how to choose the right accessories to wear with your dark green dress, to make you look bougie.
Keep it Minimalistic:
If you want to look bougie, the first rule you should follow is to keep it minimalistic.
If your dark green dress has a brown tone to it, like the dark olives and khaki tones, you might get more creative freedom. Depends on your coloring, but if you are a dark beauty and the dress comes off low contrast on you, then you can get to add that missing contrast.
Think bright red lips, or statement black-and-white accessories. Choose accessories that really stand out and make a proper statement - geometric pendants in the art deco style are perfect for that.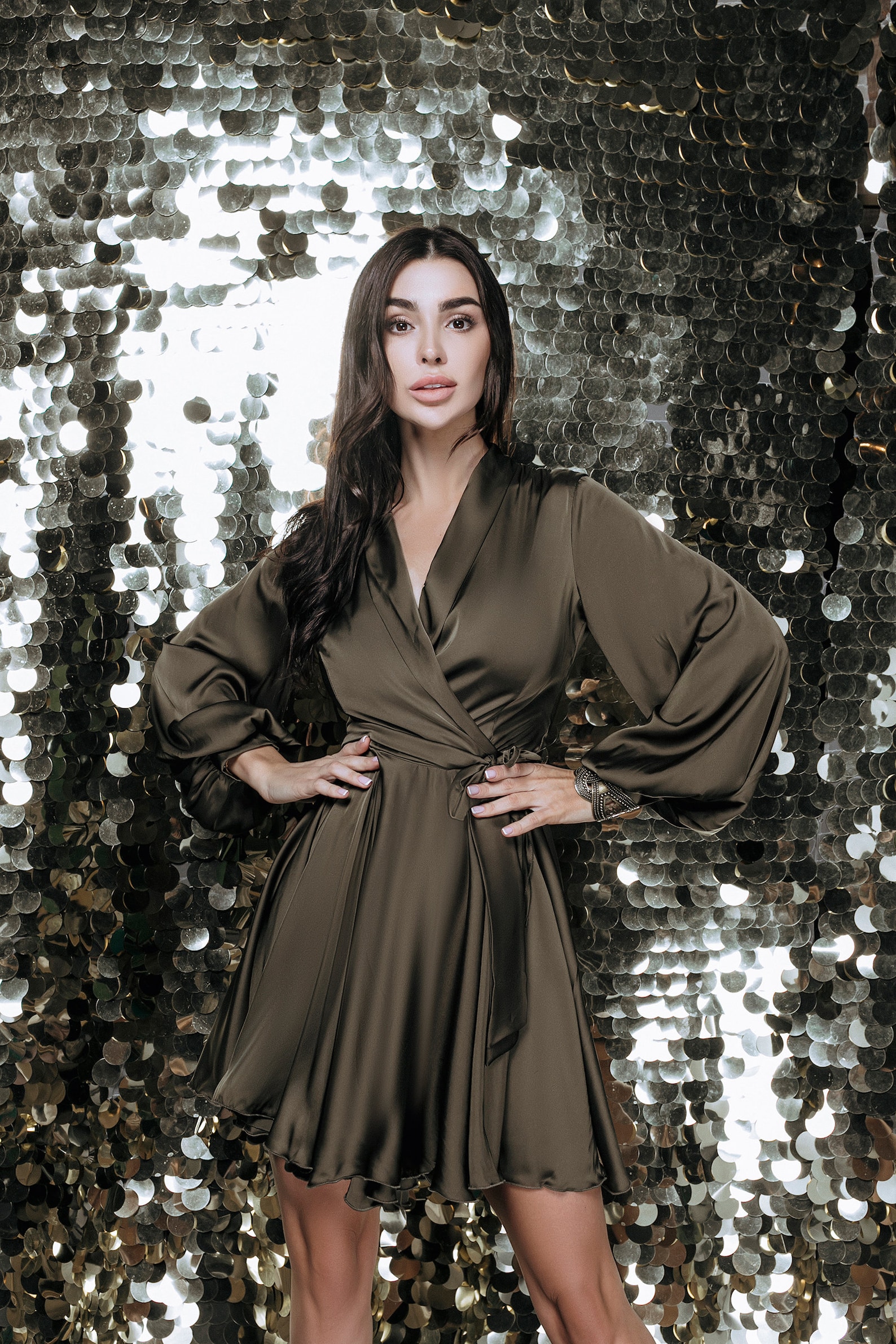 Khaki dress from Etsy: EvolveUA
Don't look at the price tag - necklace from L'atelier Nawbar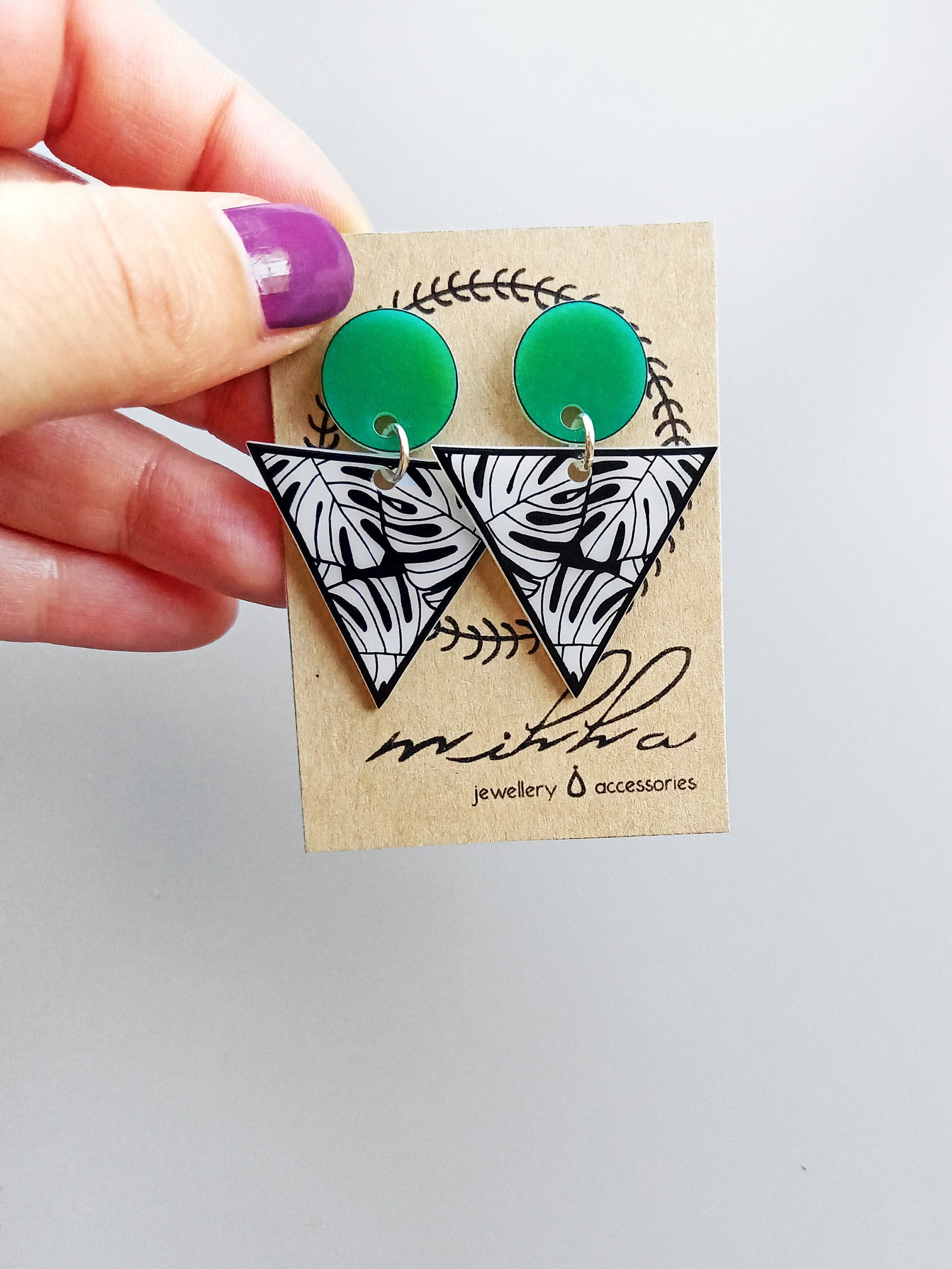 Resin retro earrings from Etsy: MIHHA
Baltic Born, Steffi tulip wrap midi dress
On the other hand, if your dark green already makes plenty contrast for you, keep the accessories subtle.
For instance, you can wear a pair of diamond studs, or a simple gold chain, or a statement wristwatch. Minimalism is the way to go if you want to look classy and sophisticated.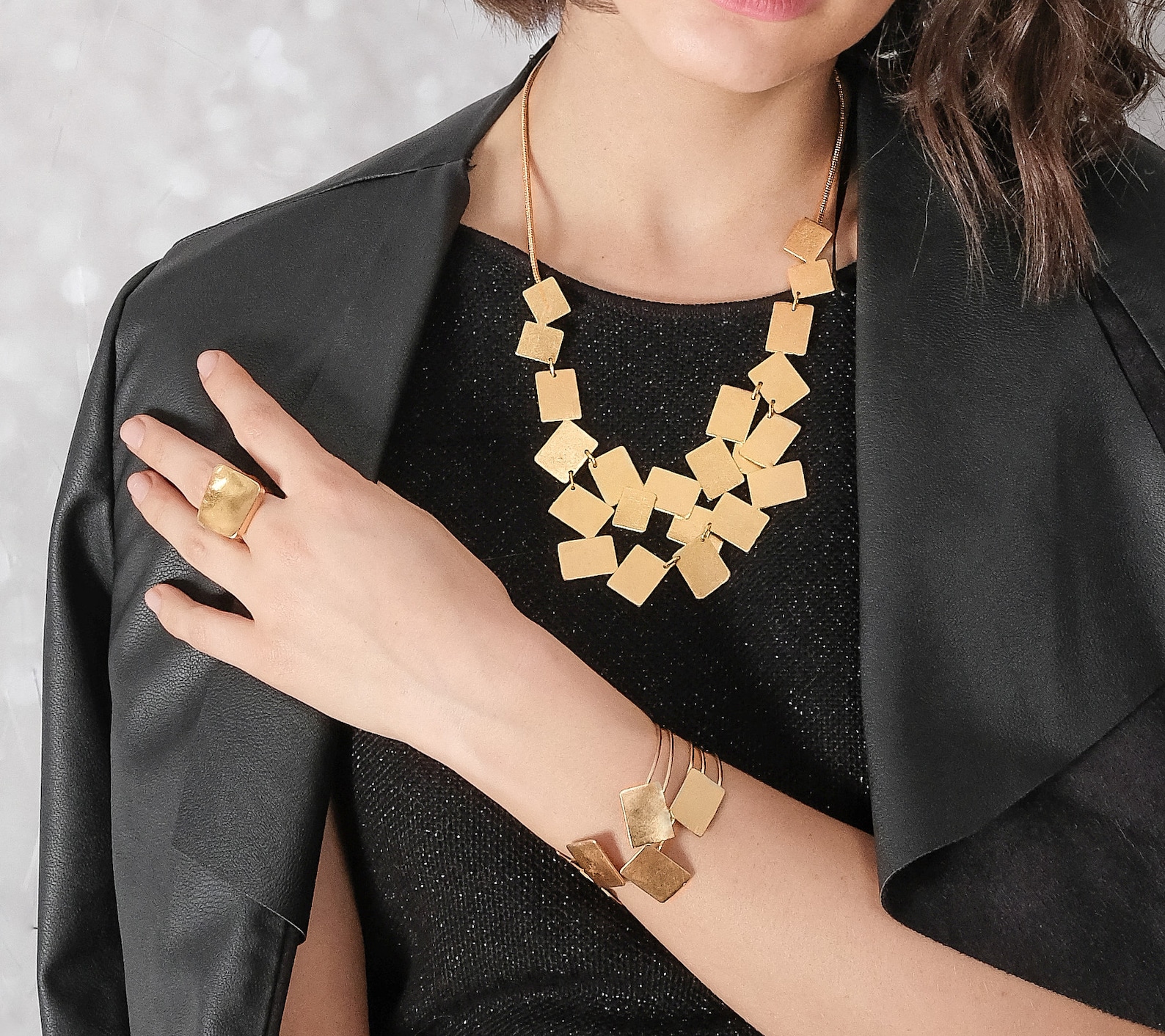 Baltic Born velvet dress Meghan paired with South Sea pearls
Gold-pleated statement necklace from Etsy: OrlySegal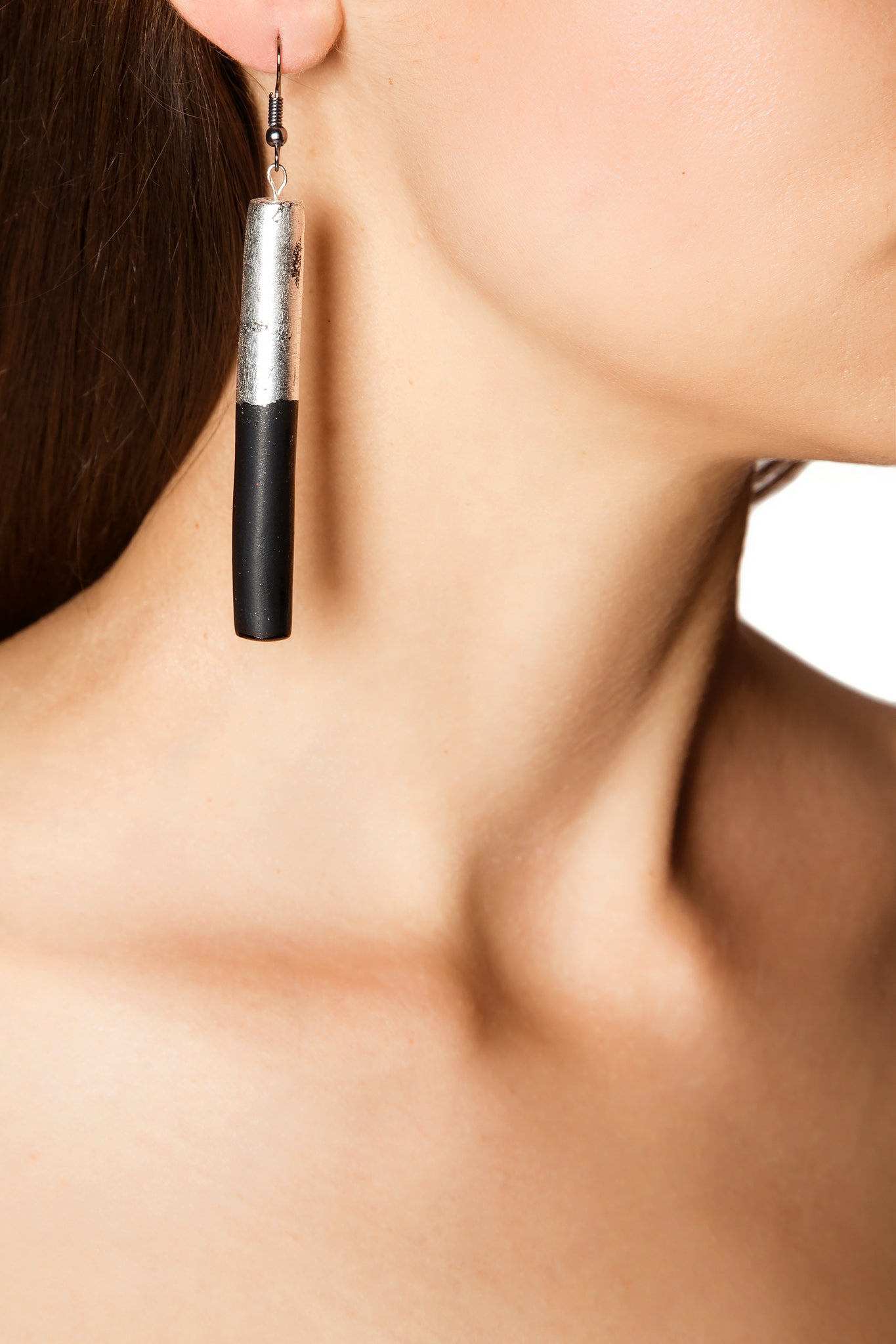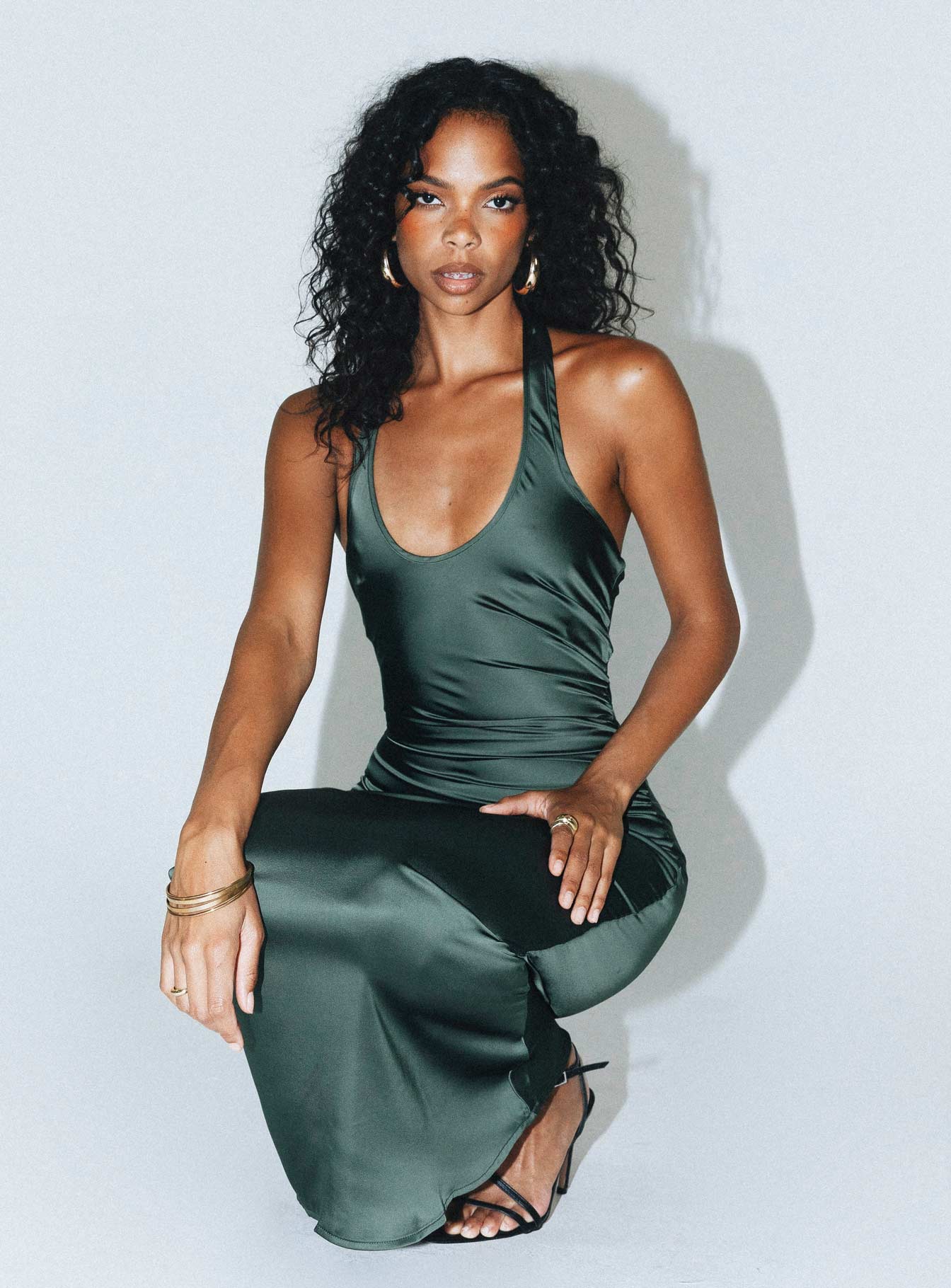 Chunky silver and black resin earrings from KREACIJA, sold at Clothia
Princess Polly, the Kodiak dress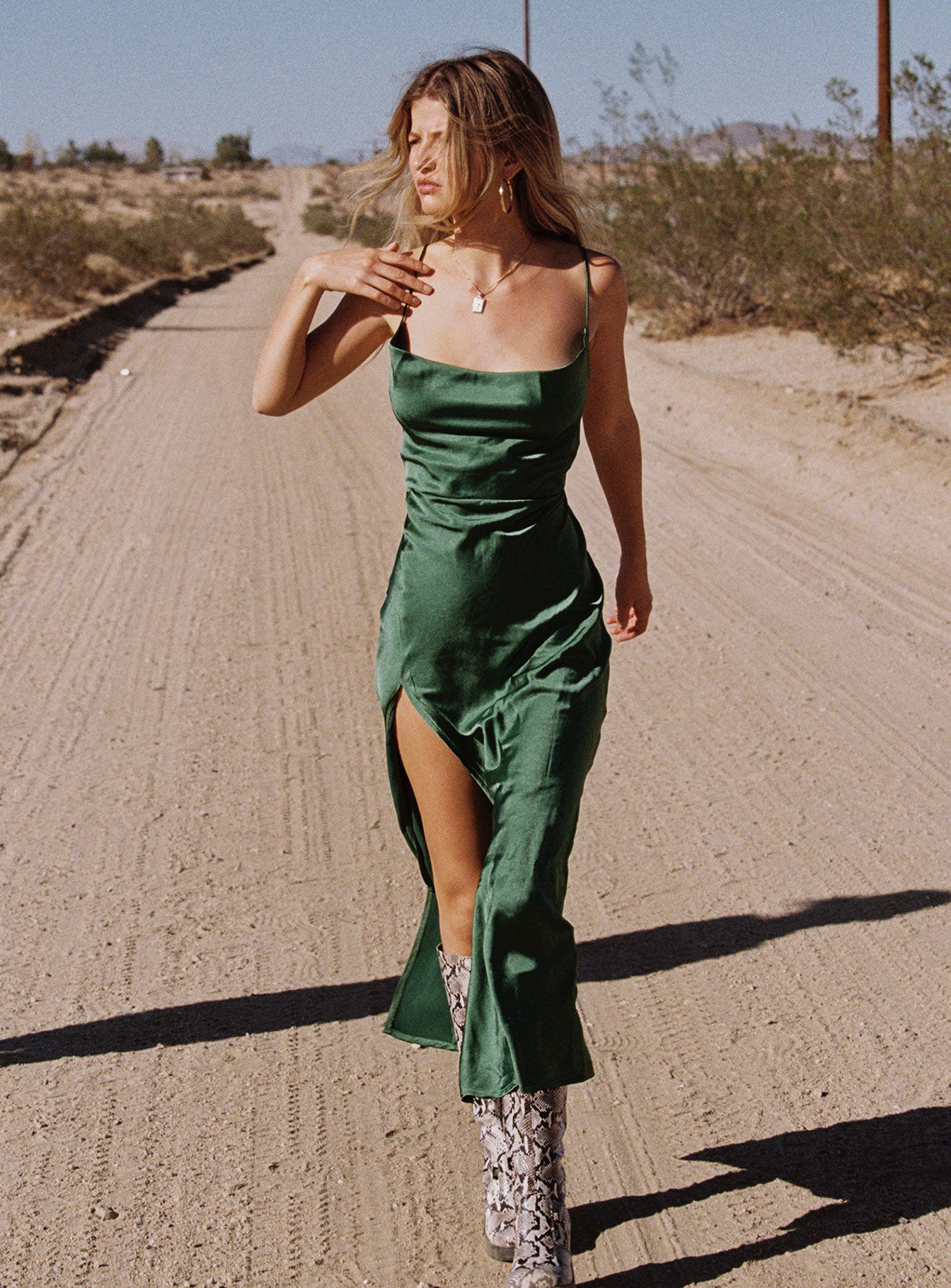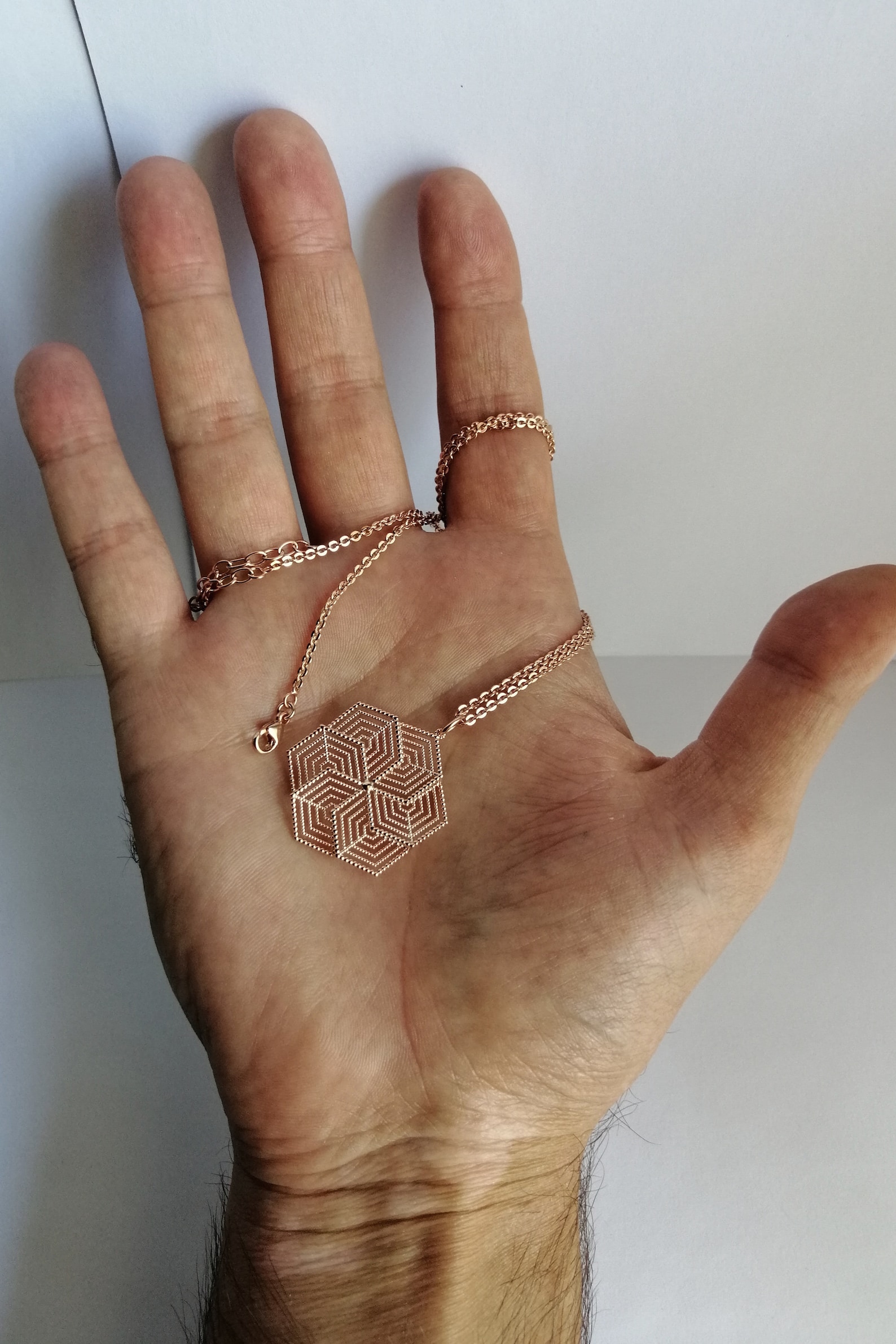 Princess Polly, Walk the line dress and boots
Dainty necklace with a sacred motif via Etsy: psychojewellery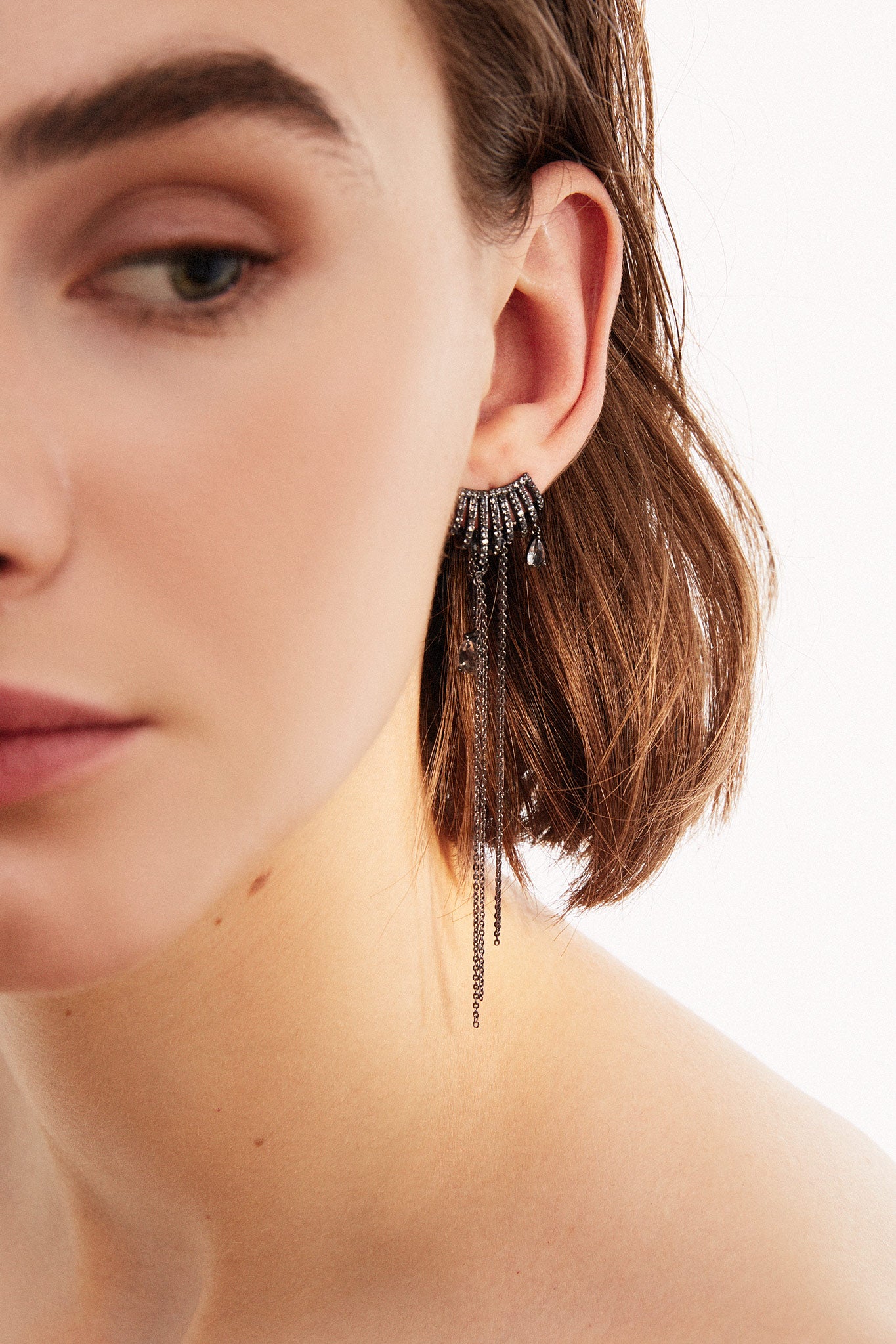 Black dainty earrings from Caviar Jewellery, sold at Clothia
Forest green dress via EvolveUA (Etsy)
Go Bold with Bags:
Bags are essential accessories for women, and if you want to look bougie, you should go bold with them. A dark green dress pairs well with a clutch or a tote bag in a contrasting color.
For example, a black leather clutch or a beige suede tote bag will add some edge to your outfit. You can also opt for a metallic bag or an embellished one to add some bling to your outfit.
Play with Scarves:
Scarves are versatile accessories, and they can add some charm to your outfit. A dark green dress can pair well with a silk scarf in a contrasting color.
You can wear it around your neck or tie it to your bag. You can also knot it on your wrist or use it as a headband. The options are endless, and scarves are a great way to add some color to your outfit.
Layer with Jewelry:
Jewelry is the best way to add some bling to your outfit, and a dark green dress can look stunning with the right pieces.
Instead of wearing one statement piece, you can layer your jewelry to create a chic look. For instance, you can wear a gold necklace with a pendant, a choker, and some delicate bracelets. You can also mix and match different metals, like gold and silver or rose gold and white gold, to create a unique look.
Etsy: GoodLifeJewelryCo
Shoes Matter:
Last but not least, shoes matter a lot when it comes to making an outfit look bougie. For a dark green dress, you can opt for a pair of pumps or ankle boots in a contrasting color. If you want to add some texture to your outfit, you can wear velvet or suede shoes. You can also opt for metallic or embellished shoes to make a statement.
In conclusion, accessories are essential when it comes to making a dark green dress look bougie. Keep it minimalistic when it comes to jewelry, but go bold with bags and shoes. Don't be afraid to play with colors and textures, and always choose accessories that make a statement. By following these tips, you can effortlessly make your dark green dress look sophisticated and chic. So go ahead, choose the right accessories, and slay your bougie look!