Accessorizing Your Dark Purple Dress: Tips for a Royal Charm
Dark purple is one of the most elegant yet mysterious colors you can wear. Its royal vibe demands attention and respect, making it an excellent choice for formal occasions and sophisticated gatherings. But what about accessories? How do you complement the deep and alluring shade of your dress without overpowering or clashing with it?
Fear not, fashionistas, for we've got you covered. In this blog post, we'll share some tips and ideas for accessorizing your dark purple dress, from chunky gold jewelry to cottagecore and steampunk-inspired pieces. Get ready to add some glam and charm to your wardrobe.
Go for Gold:
With warm, vibrant purples, gold is always a safe and elegant choice when it comes to pairing accessories with dark purple. The warm and luxurious hue of gold complements the regal and sophisticated essence of purple, creating a stunning visual impact.
You can opt for chunky avant-garde gold earrings, bracelets, or necklaces to add some statement to your outfit, or go for delicate and dainty pieces if you prefer a more subtle look. You can also combine gold with other precious metals, such as silver or rose gold, for a more eclectic and dynamic style.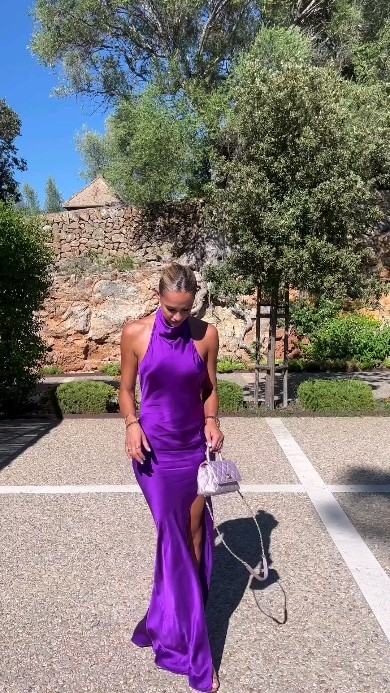 IG @emilyshak wearing gold shoes and a lavender bag with the vibrant purple dress
IG @laomniabrand
Chunky ring from CaitlynMinimalist
IG @reign_stormz wearing a gold bracelet with the purple knit dress
Silver for Lavender:
Purple is a color that exudes sophistication and charm, especially when paired with the timeless beauty of elegant silver jewelry. When the purple hue leans towards the delicate pastel tones of lavender, the combination becomes truly enchanting.
The softness of lavender creates a gentle backdrop that allows the shimmering silver accessories to take center stage. The pairing of silver jewelry with pastel purple garments evokes a sense of grace and refinement, making it a perfect choice for those seeking an elevated and enchanting style statement.
IG @ax___elle wearing silver earrings with a lavender gown
Silver hoops from CaitlynMinimalist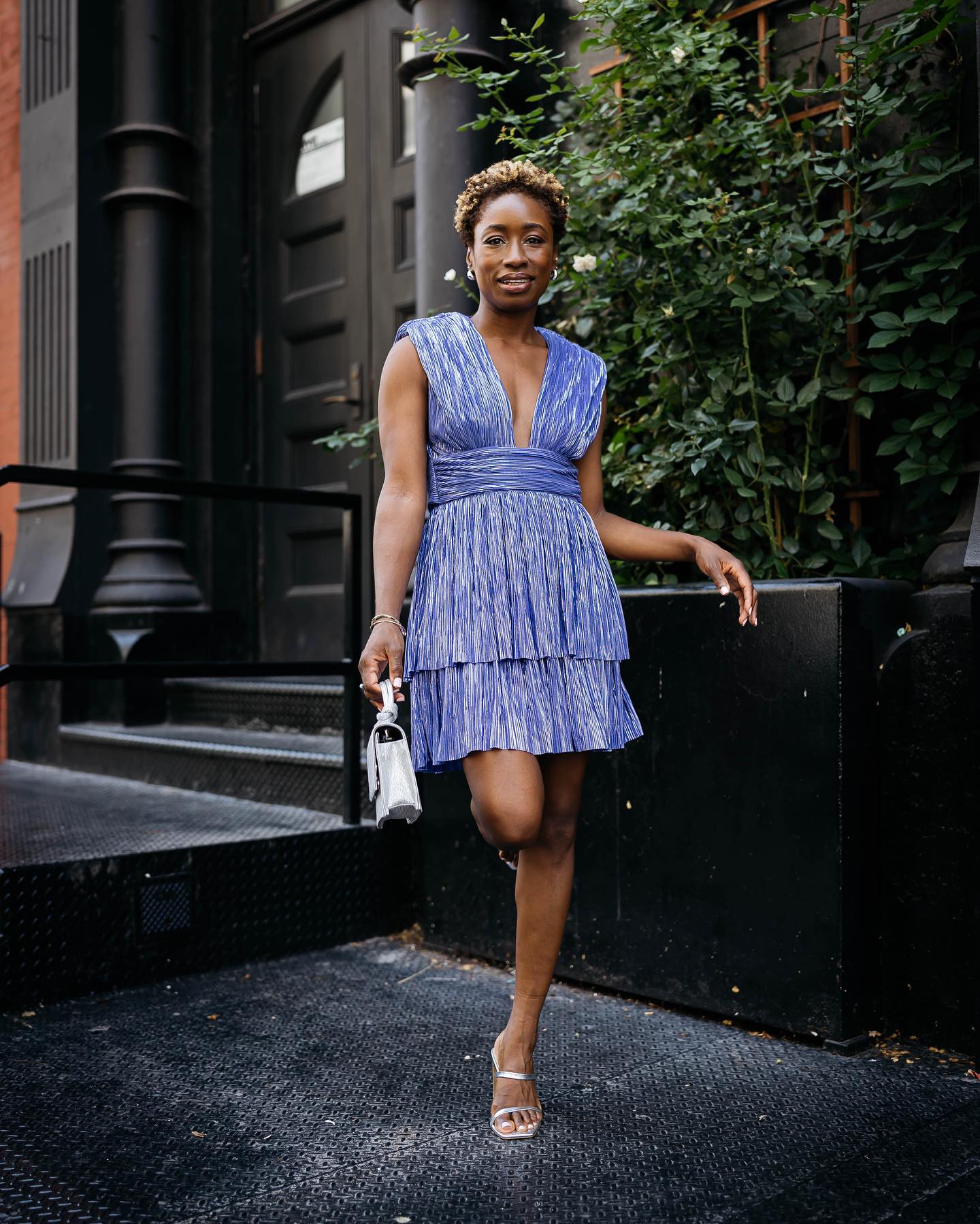 Bags from IBDECORESTUDIO
IG @simplygailg wearing silver shoes, bag and earrings with her lavender mini dress
Steampunk it Up:
If you're more into the edgy and industrial vibe of steampunk, you can still rock your dark purple dress by accessorizing with some steampunk-inspired pieces. Think leather, metal, and chain details in dark and bold colors, like black, brass, or gunmetal. You can add some goggles, a top hat, or a pocket watch to your outfit, or wear some statement earrings or cuffs with gear or clock motifs. The key is to create a sense of adventure and rebellion that matches the uniqueness and mystery of your purple dress.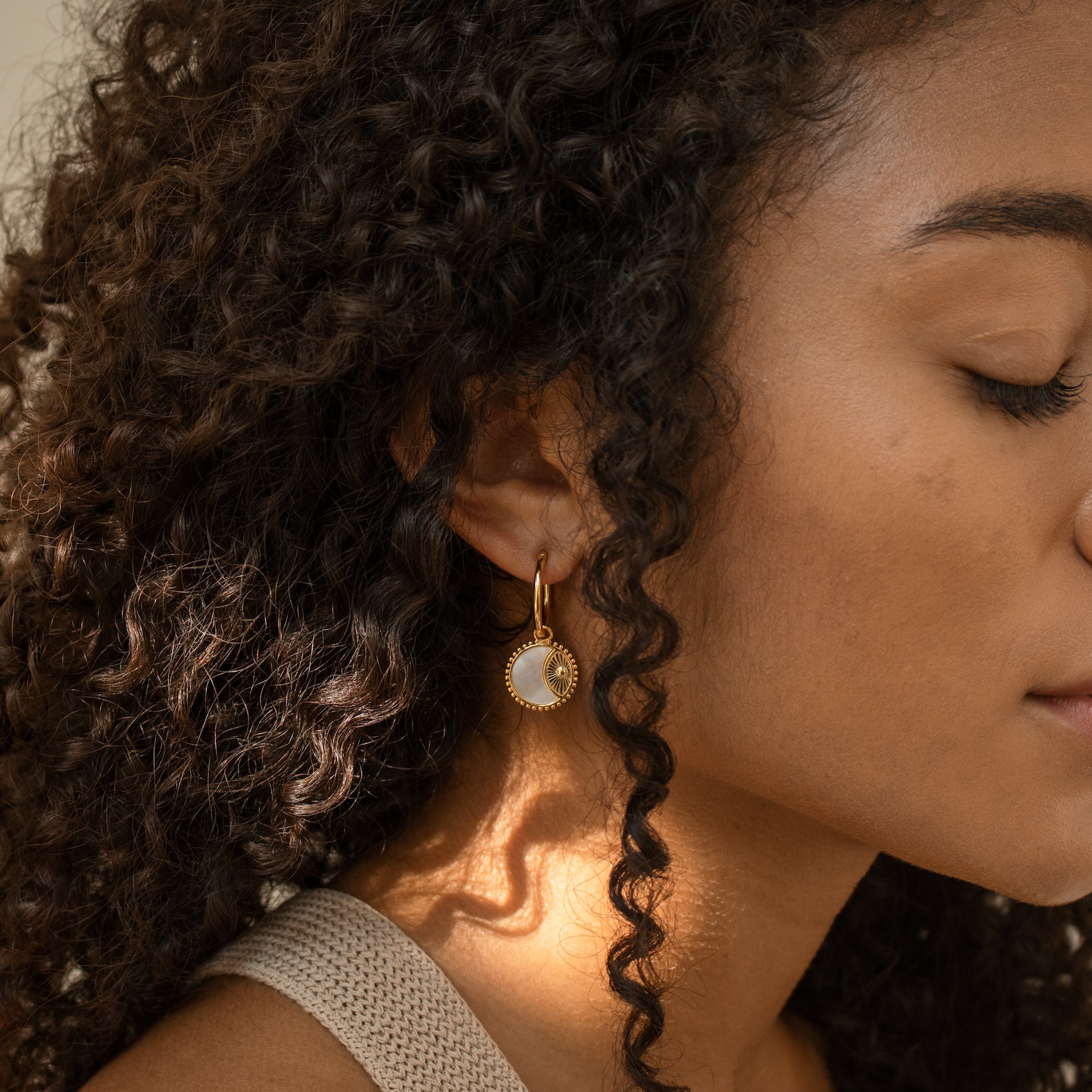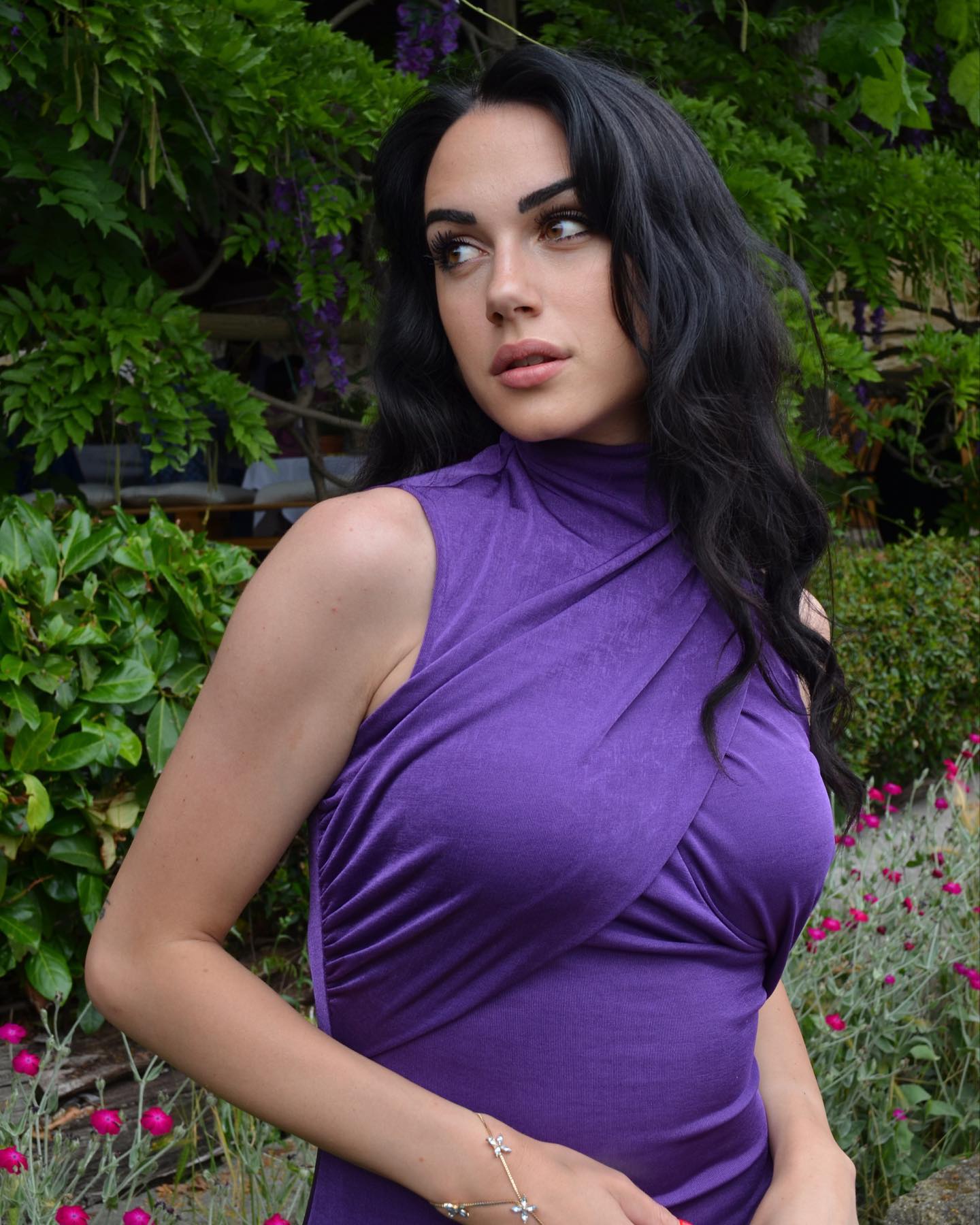 Steampunk earrings from CaitlynMinimalist
IG @saraboschini
Embrace Cottagecore:
If you're into the whimsical and romantic charm of cottagecore, you can add some of that aesthetic to your dark purple dress. Think floral prints, lace, and crochet details in soft and muted colors, like cream, beige, or pastels. You can accessorize with a flower crown or a floral headband, a crochet shawl or scarf, or some vintage-inspired earrings or rings with pearl or crystal embellishments. The idea is to create a dreamy and enchanting vibe that complements the richness and depth of your purple dress.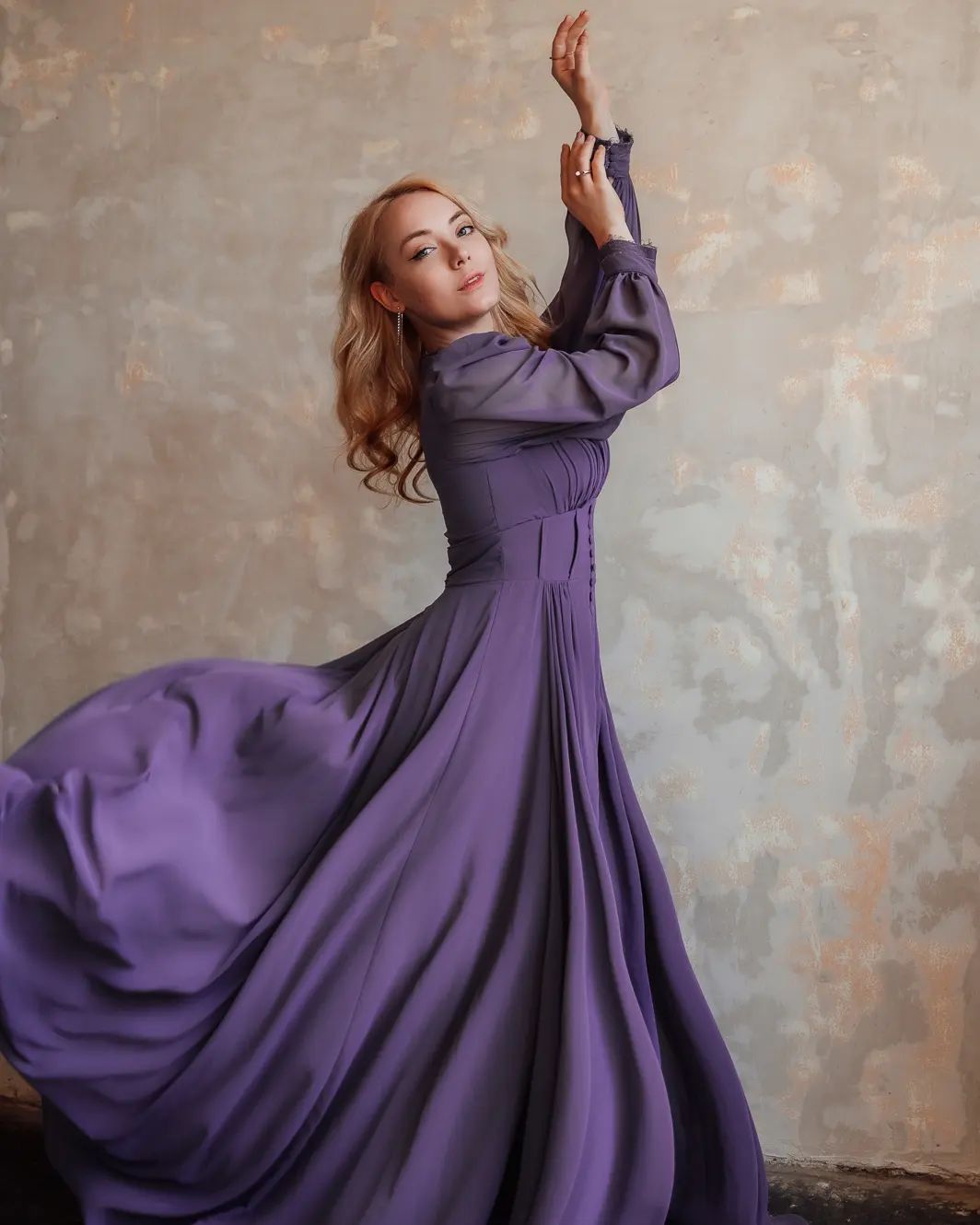 IG @primalavera
Don't Forget the Shoes:
Last but not least, let's not forget about the shoes. Your footwear can make or break your outfit, so choose wisely. For a dark purple dress, you can go for gold, black, or nude pumps or sandals, depending on the occasion and your preference. If you want to add some extra flair, you can also opt for some patterned or textured shoes, like leopard print, snakeskin, or velvet. Just make sure they complement your dress and don't clash with it.
---
Now that you've got some ideas and tips for accessorizing your dark purple dress, you're ready to rock it with confidence and style. Remember, the key is to balance the richness and depth of purple with the right accessories that enhance and complement it. Whether you go for gold, cottagecore, steampunk, or a combination of all, make sure you feel comfortable and true to your taste. Fashion is about expressing yourself, and your dark purple dress is a canvas waiting for your creativity and personality to shine. So go out there and slay!