How to Choose Aesthetic Throw Pillows for Your Home
Hero set via UrbanTroos on Etsy
If you're looking to add some personality and style to your living space, look no further than aesthetic throw pillows! These small accessories pack a big punch when it comes to adding color, texture, and depth to your home decor.
But with so many options to choose from, it can be overwhelming when deciding on the perfect throw pillows for your space. Fear not, as we've got you covered with some tips and trends for choosing aesthetic throw pillows that will enhance your home's ambiance and personality!
Consider Your Style -
Before you start browsing throw pillow options, take some time to think about your personal style and the vibe you want to create in your home. Are you into minimalist, Scandinavian-style decor? Do you prefer boho or retro styles? Or something darker?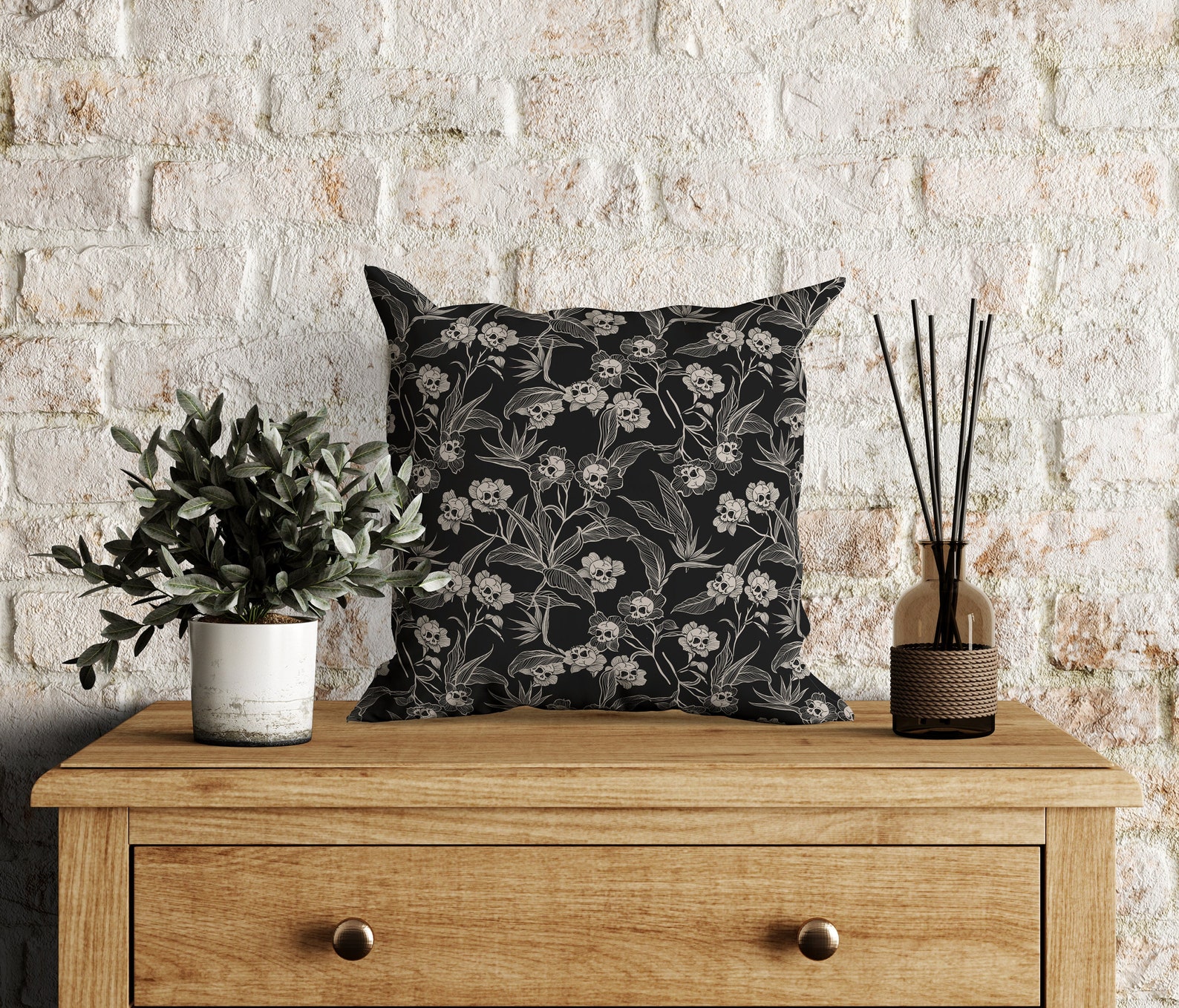 Gothic floral throw pillow from RedFinchCreations on Etsy
Consider your color palette and the overall ambiance you want to create. If you're unsure, take advantage of online design quizzes and resources that can help guide you towards a style that suits you best. This will help you narrow down your options when shopping for throw pillows.
Boho throw pillow via IkkiTreasures on Etsy
Play With Textures -
One easy way to add depth and dimension to your space is by incorporating different textures into your decor, and throw pillows are no exception! Consider mixing and matching fabrics like faux fur, velvet, linen, and knits to create a dynamic and interesting display. Textured throw pillows help add a touch of luxury and interest, while also providing a cozy touch for your sofa or bed.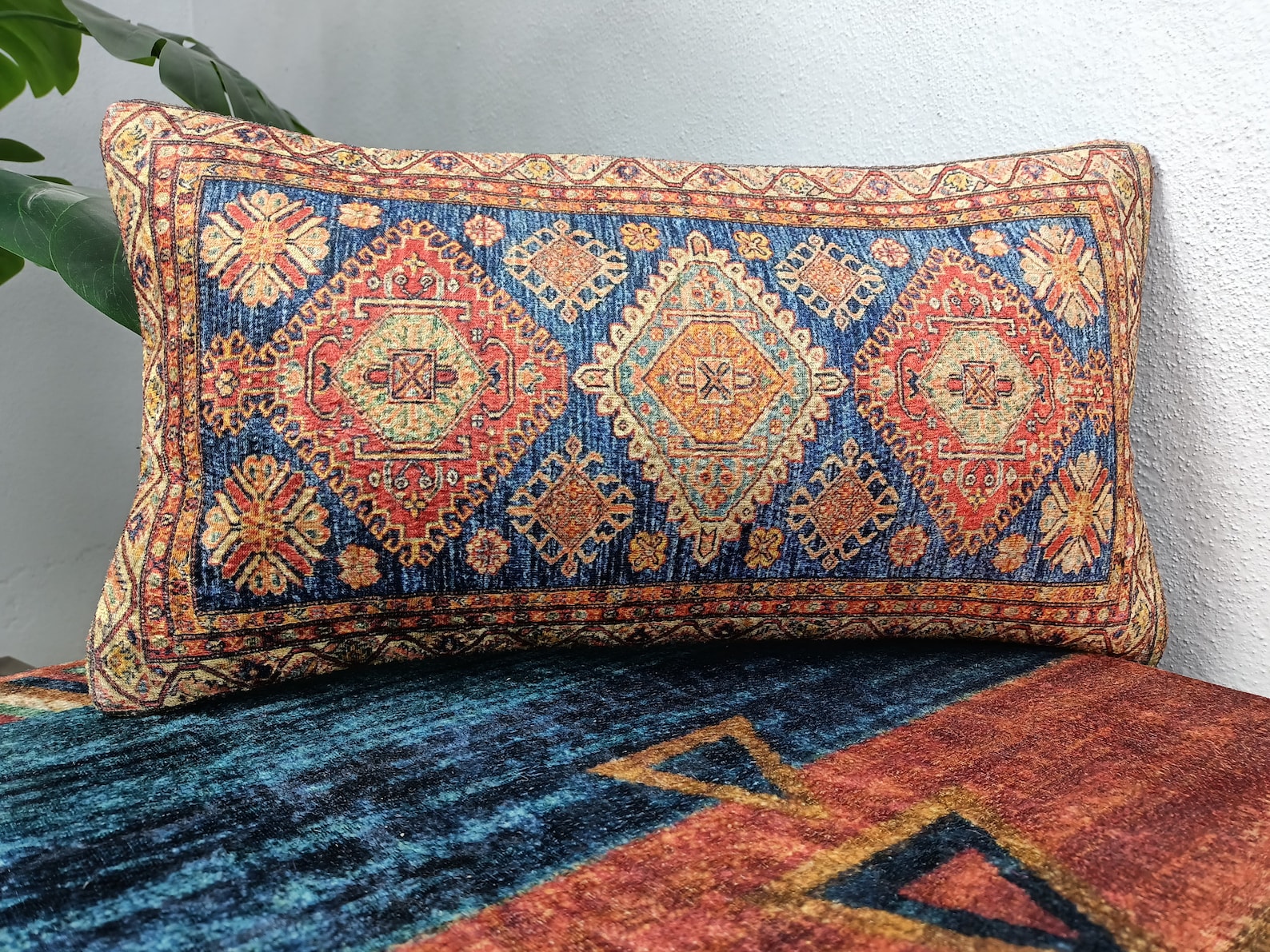 Ethnic throw pillow from TurkishRugNRoll on Etsy
Mix Patterns -
The 2023 decor trends are all about mixing and matching retro and modern styles, including patterns. So don't be afraid to incorporate some fun, bold patterns into your throw pillow choices!
Handmade African pillow set from UrbanTroos on Etsy
A mix of floral, geometric, and boho patterns can work well together for a fun and eclectic look. Just make sure to choose patterns that share similar colors and tones to ensure they work well together.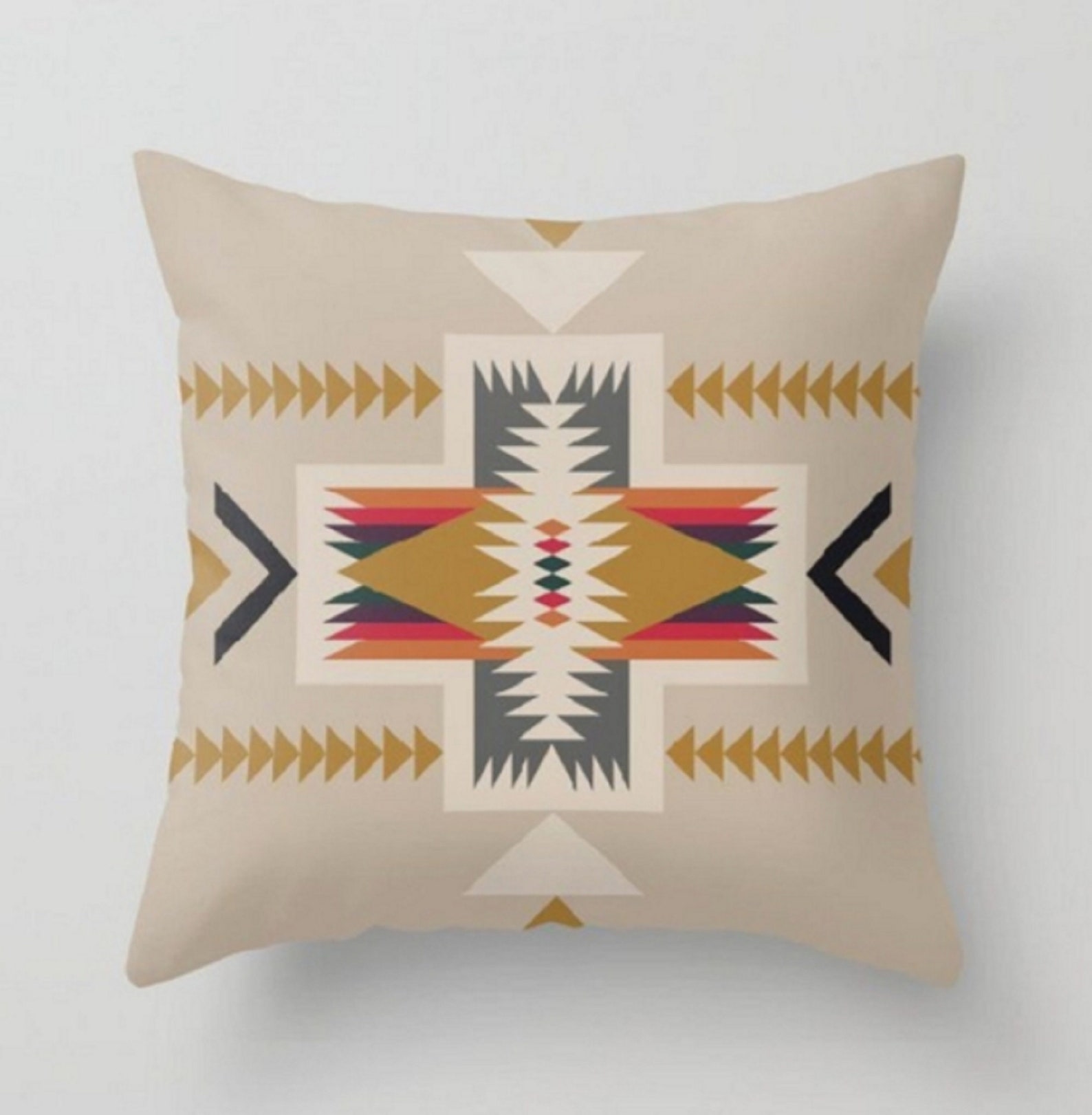 Ethnic print throw pillow from AkasiaHomeDesign on Etsy
Choose Quality Fabrics -
While we all love a good bargain, it's important to invest in quality fabrics when it comes to your home decor. Cheaply made throw pillows will wear down quickly and won't provide the same level of comfort and aesthetic appeal as higher quality fabrics. Look for pillows made from natural materials like cotton and linen or high-quality synthetics that mimic these textures. You'll be grateful for the extra comfort and visual appeal!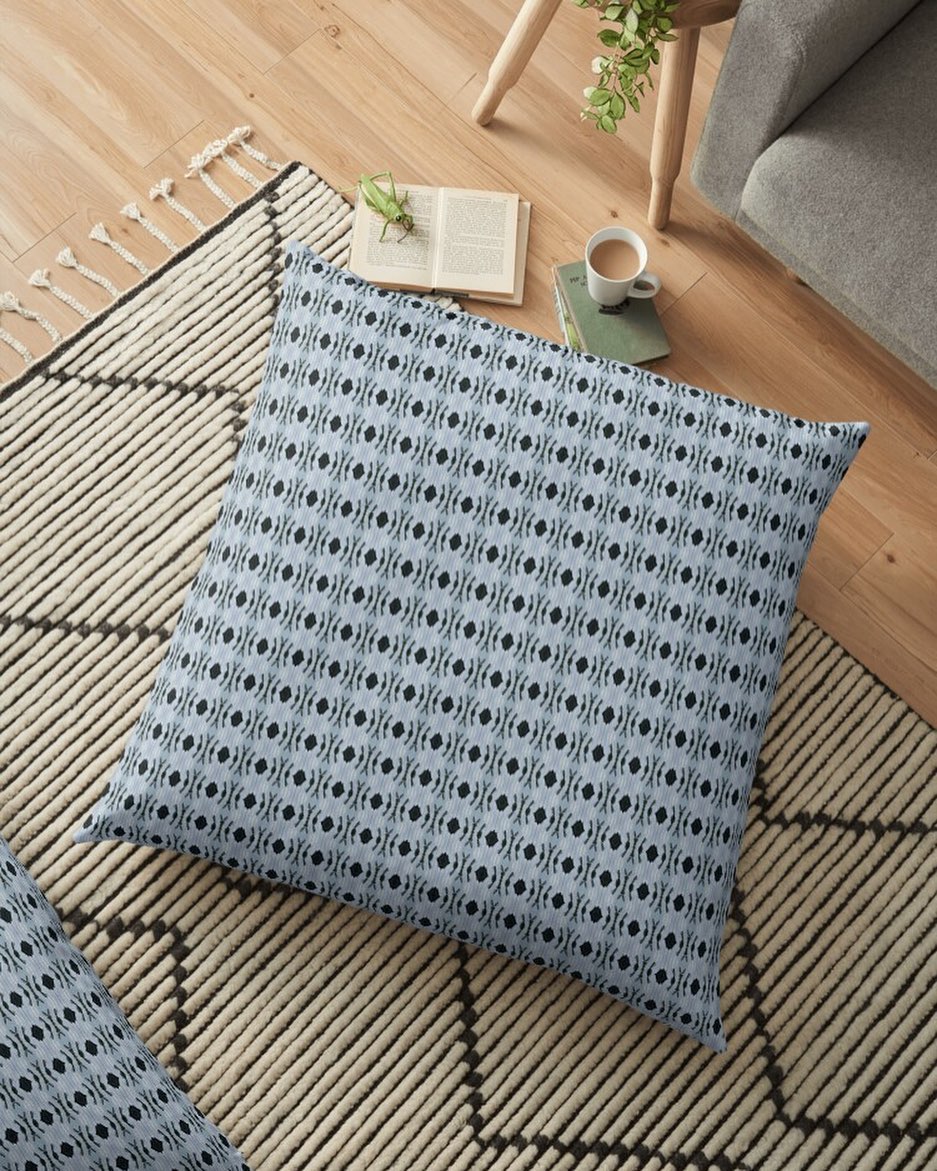 By IG @true_patterns (also on RedBubble)
Don't Be Afraid to Mix Throw Pillow Sizes -
To create a truly curated and interesting display, consider mixing throw pillow sizes. If you have a large, plush sectional sofa, pair oversized floor pillows with smaller lumbar pillows for an interesting and comfortable display. Or, if you have a more minimalistic sofa or bed, a mix of medium and small-sized pillows can speak volumes. Variety is key to achieving a well-balanced display!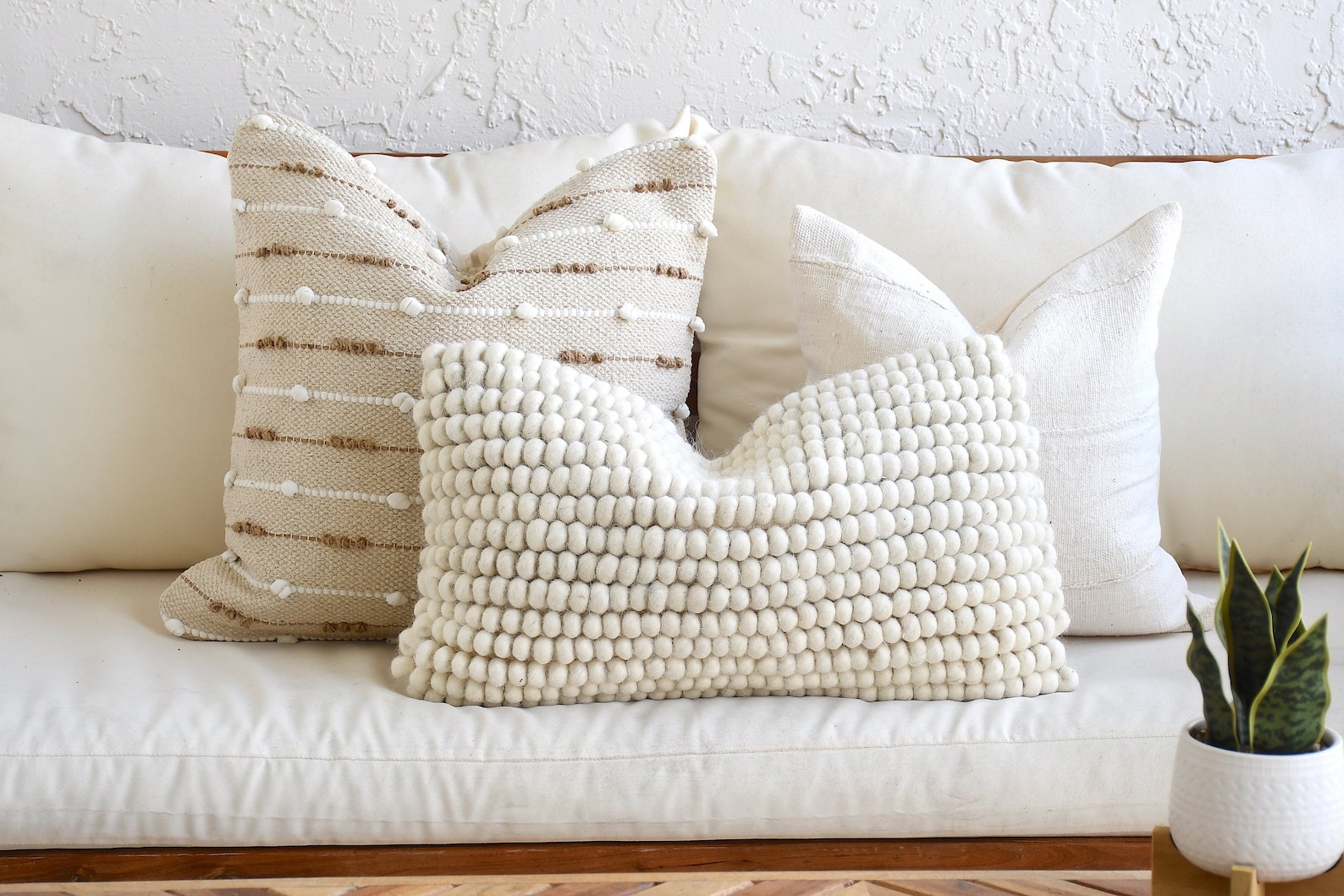 Minimalist mix-size set from UrbanTroos on Etsy
Aesthetic throw pillows are the perfect addition to any home decor enthusiast looking to add some visual interest and personality to their space. By considering your personal style, incorporating textures and patterns, choosing quality fabrics, and mixing throw pillow sizes, you'll be on your way to achieving the perfect curated look. So go ahead, explore the world of fun and trendy throw pillows and start creating your dream living space today!