Elevate Your Wardrobe: Beige Aesthetic Outfits That Will Make You Look Expensive
Are you tired of wearing plain old beige outfits that make you blend in with the crowd? Do you want to elevate your fashion game without breaking the bank? There's a way to make beige outfits classy!
Beige may seem boring at first glance, but if you accessorize well and add some personality, you'll turn heads wherever you go. Whether you prefer statement accessories or a classic look, we've got you covered. Read on for some tips on how to make beige your new go-to fashion choice!
Good Basics with Statement Accessories:
We have written a lot on the old money casual aesthetic and beige is for sure a big part of that vibe.
Ivory beige oversized shirt Orebro from 1861.ca (they added new lines of clothing!)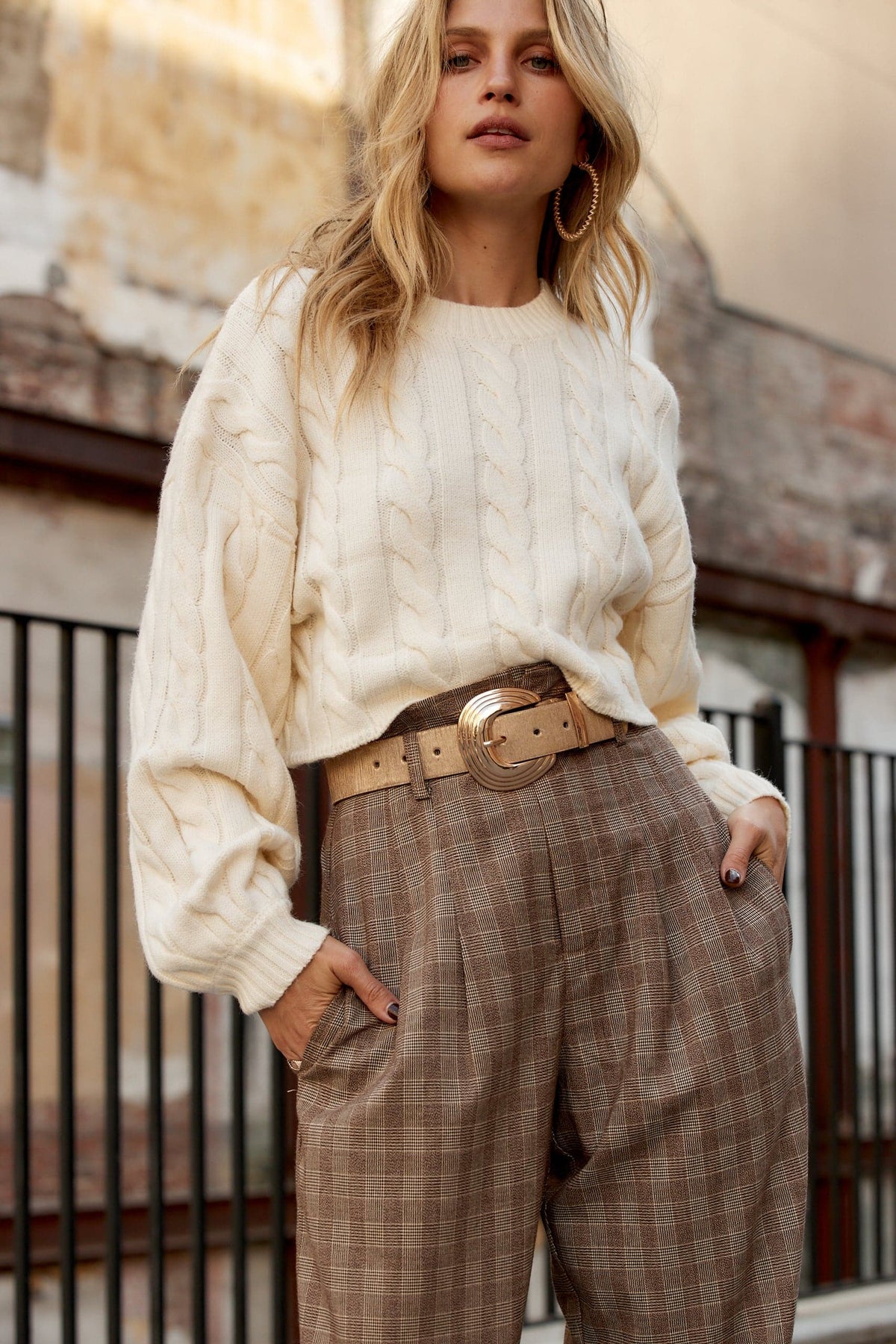 12th Tribe, knit jumper Andy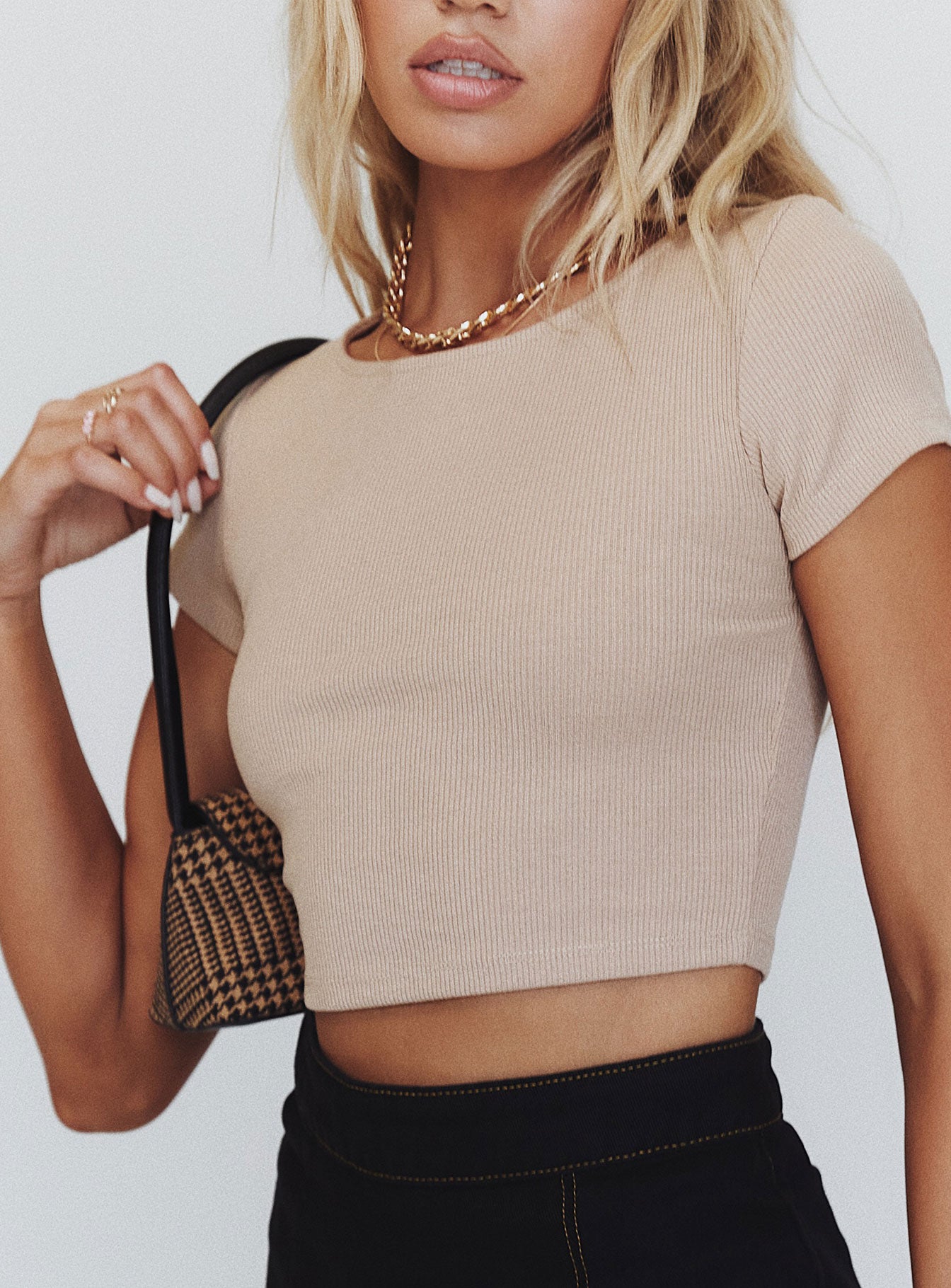 Princess Polly, the classic cropped tee in beige with a gold link chain necklace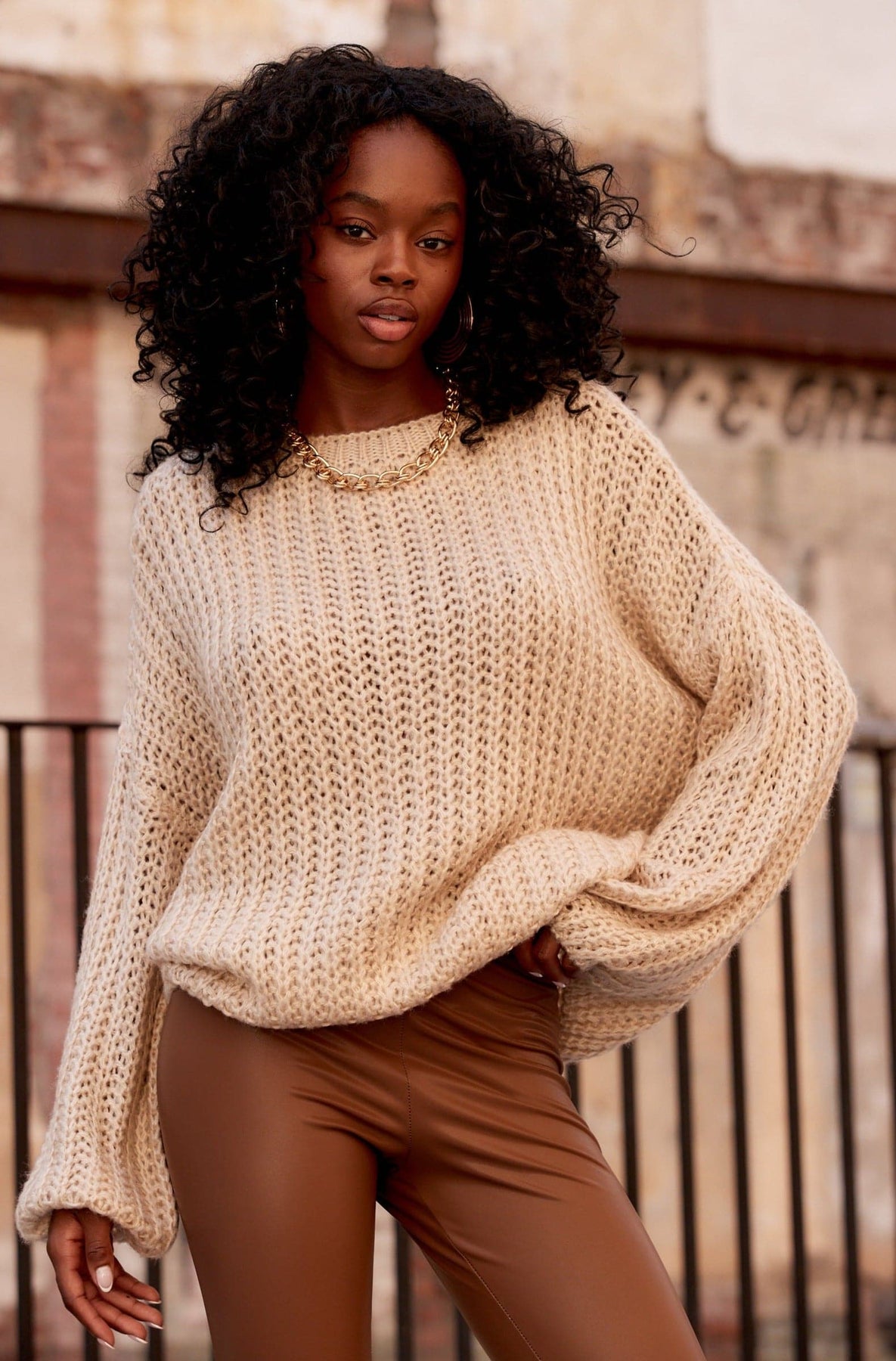 Baltic Born Athena pleated dress
12th Tribe, Slick taupe knit
Beige is a neutral color that goes well with almost anything. One way to elevate your look is by adding statement accessories, such as bold earrings or a chunky necklace.
These accessories add a pop of color to your outfit and draw attention to your face. When choosing statement pieces, consider the color of your outfit and choose accessories that complement it. A colorful scarf or bag can also elevate your outfit and give it a unique touch.
Relaxed Waves:
Hairstyling is important when it comes to completing a look based on neutrals. With messy hair you're at risk of looking drab.
A popular hairstyle that compliments all variations of classy outfits is the relaxed waves. This hairstyle adds texture to your hair and gives you a natural, effortless look.
Baltic Born, Louie dress
If you have long hair, you can create beachy waves with a curling iron or use a wave spray to add texture to your hair. If you have short hair, you can create loose waves with a flat iron. Either way, relaxed waves are a great way to add some dimension to your outfit.
Satin jumpsuit Ruby from Baltic Born
Darker Lipstick:
If you're looking for a way to add some drama to your beige outfit, try dark lipstick. A dark lip can make a statement and give your look a bold edge. When choosing a lipstick shade, consider your skin tone and the occasion. Burgundy, plum, and deep reds are popular shades that look great on most skin tones.
For a daytime look, try a more muted shade like a dusty rose. Just make sure to keep the rest of your makeup simple so that your lips remain the focal point.
Monochromatic Look:
Monochromatic outfits are a great way to elevate your look and make a statement. To pull off a monochromatic beige look, choose items that are different shades of beige.
For example, pair a light beige sweater with beige pants that are a shade or two darker. Adding texture to your outfit can also make a monochromatic look more interesting. For example, you can wear a beige sweater with a textured skirt, such as corduroy or a knit fabric.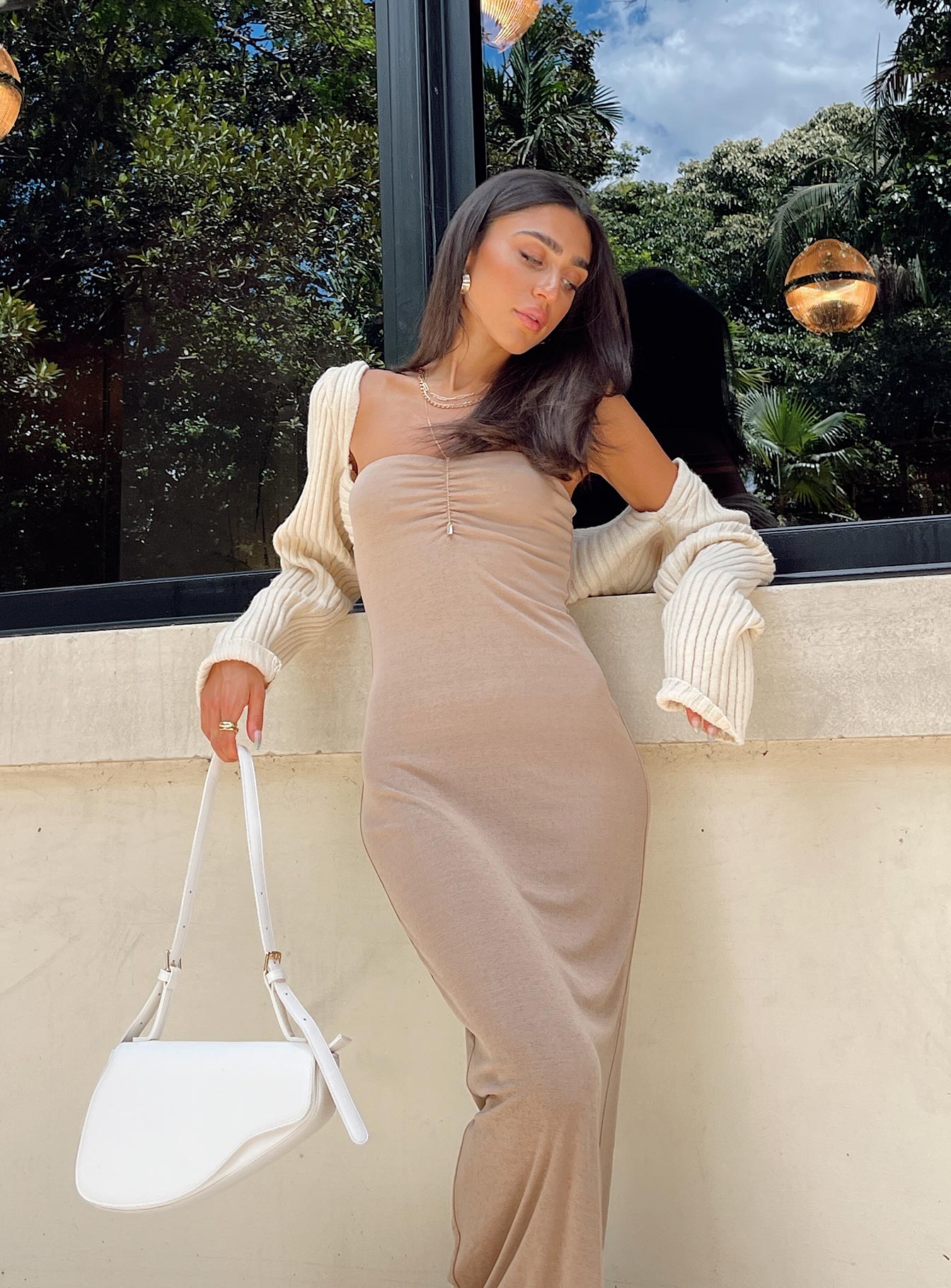 Princess Polly, Aytan dress
Layering:
Layering is a great way to add dimension to your beige outfits. A simple beige sweater can be transformed by layering a jacket or scarf. When layering, consider the material and texture of each item to make sure they complement each other. For example, you can layer a beige sweater with a denim jacket or a leather jacket for a more edgy look. Scarves can also add dimension and can be worn in a variety of ways, such as wrapped around your neck or draped over your shoulders.
Beige may seem like a boring color, but with the right accessories and styling, you can turn it into a fashion statement. By adding statement accessories, relaxed waves, dark lipstick, a monochromatic look, or layering, you can elevate your beige outfits and make them look expensive. Whether you're going for a casual or sophisticated look, beige is versatile and easy to style. So next time you're picking out an outfit, consider embracing beige and taking your fashion game to the next level!