The Beauty of Dark Interiors: Exploring the Impact of Tasteful Colors in Interior Design
I think that everyone gets the importance of having a well-designed space that's all about simplicity and functionality.
But here's the thing: have you ever thought about adding some dark colors into that space? How about adding black, no less? Yeah, I know, it might sound a bit intimidating. There are plenty of ways where that can go wrong.
Will your space look too gothic when you didn't mean it to? Will it be too depressing to live there?
Dark colors in interiors design are so rare that it's quite difficult to imagine how they will look like.
But the truth is, when a dark design is done right, it can totally blow your mind! In this editorial, we're gonna dive into the visual impact of dark interiors and the awesome vibes they can create.
So, are you ready to explore this fascinating world with us? Let's go!
Black interiors are not by default gloomy
First and foremost, let's debunk the myth that dark interiors are by default gloomy and depressive.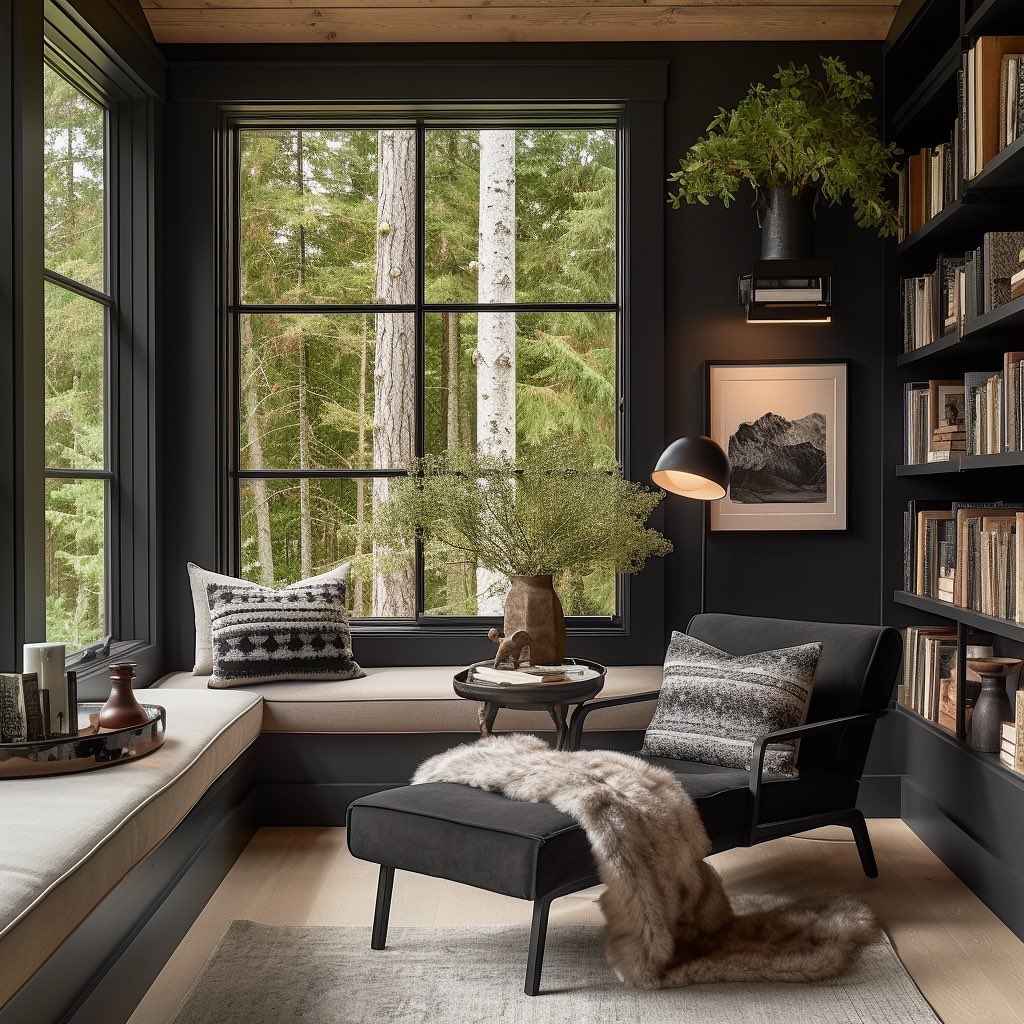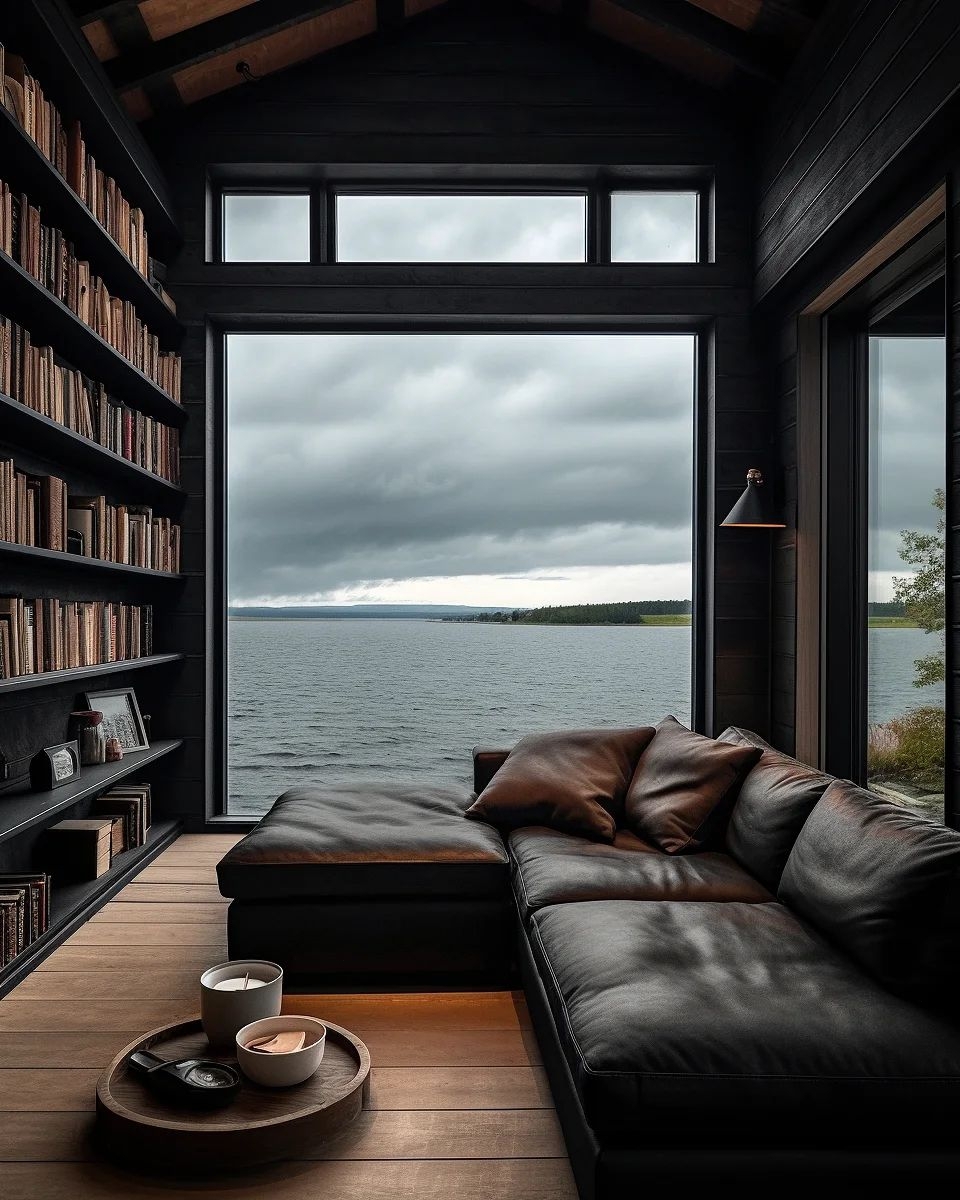 IG @craft.mansions
IG @benmyhre
In fact, good designers cleverly utilize darker tones to evoke feelings of safety, intimacy, and relaxation. Just look at traditional Japanese interiors with their dark wood finishes and black accents, crafting a peaceful and serene atmosphere.
When employed judiciously, darker colors can magically transform any space into a cozy and inviting sanctuary.
Dark colors can in fact be easier to live in
On a more practical level, dark colors in large surfaces can also be easier on the eyes.
Light walls often reflect light, which can strain your eyes and cause headaches. Heavier use of dark colors can be quite useful if you work from home. Darker walls absorb light, creating a softer and more relaxed atmosphere.
This is especially beneficial in rooms where you want to unwind, such as a bedroom or living room.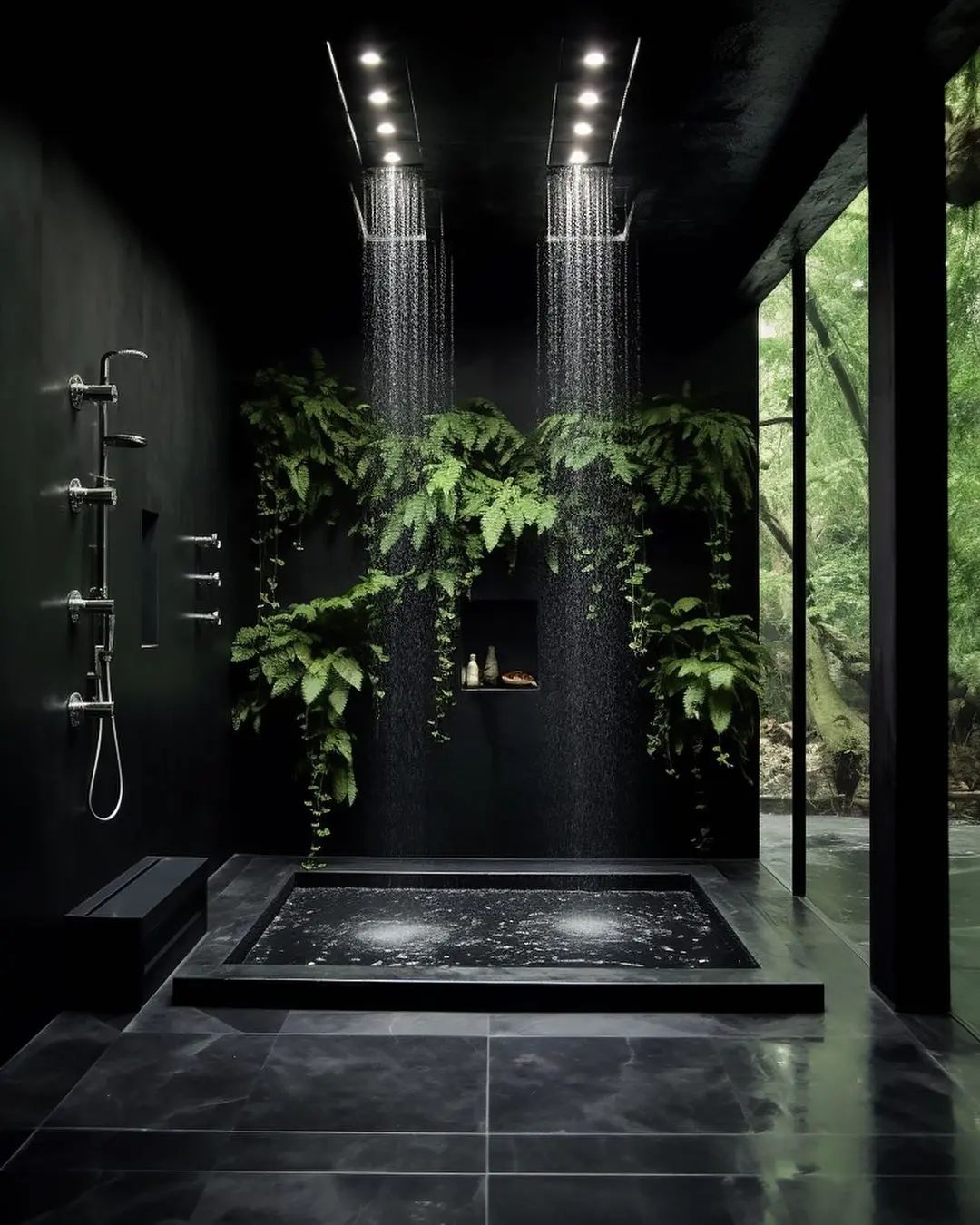 IG @black
IG @add_design_interior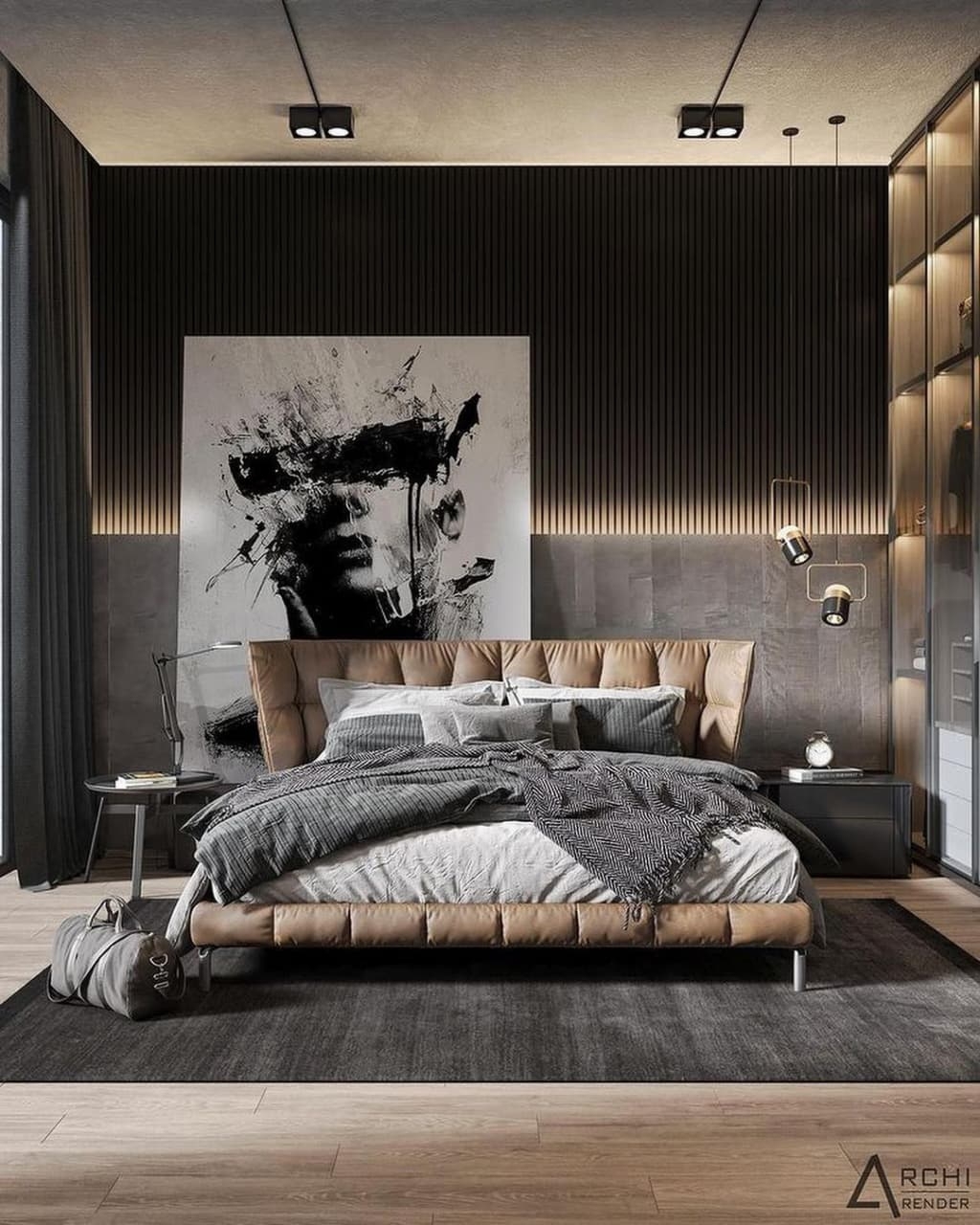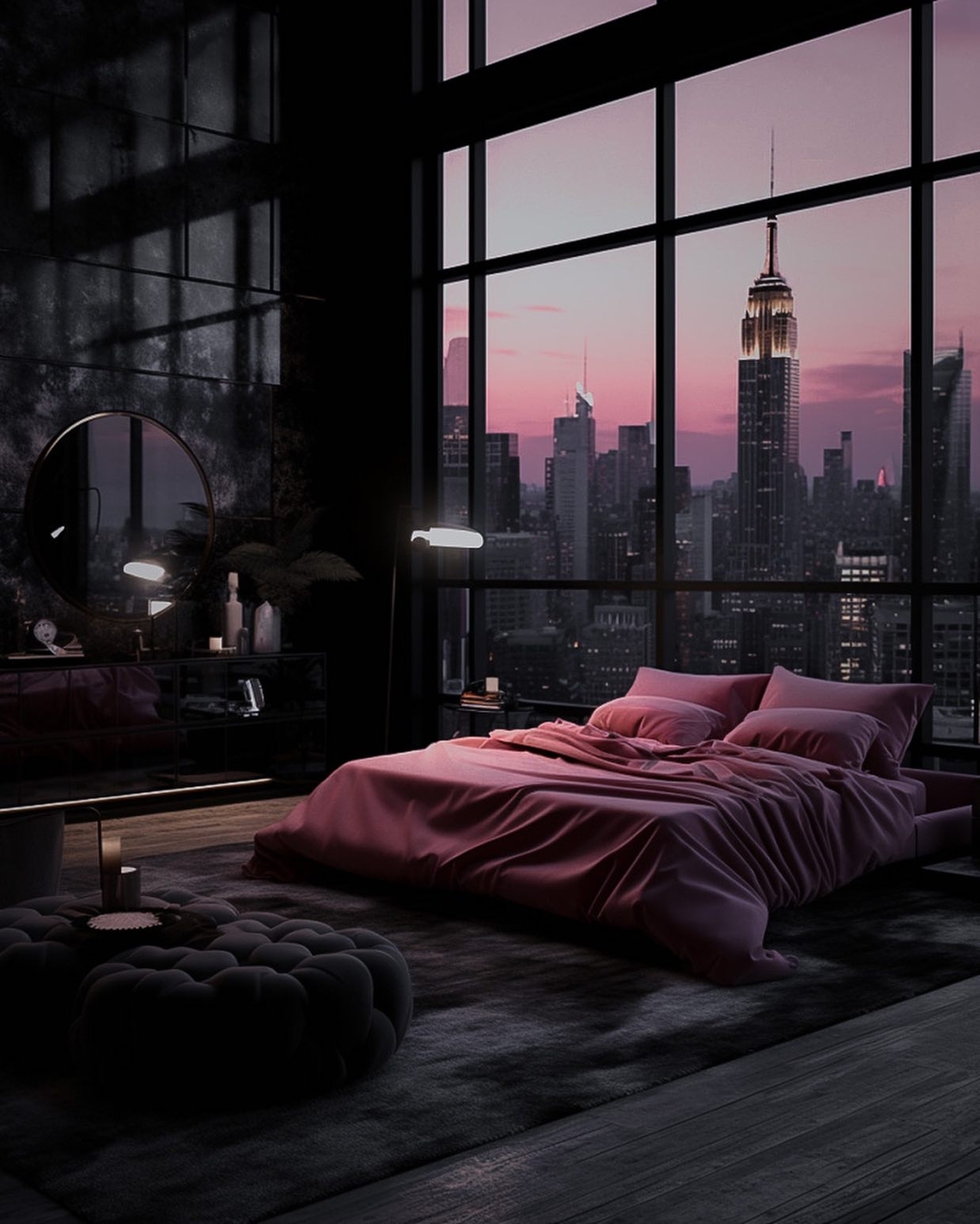 IG @archirendertr
IG @black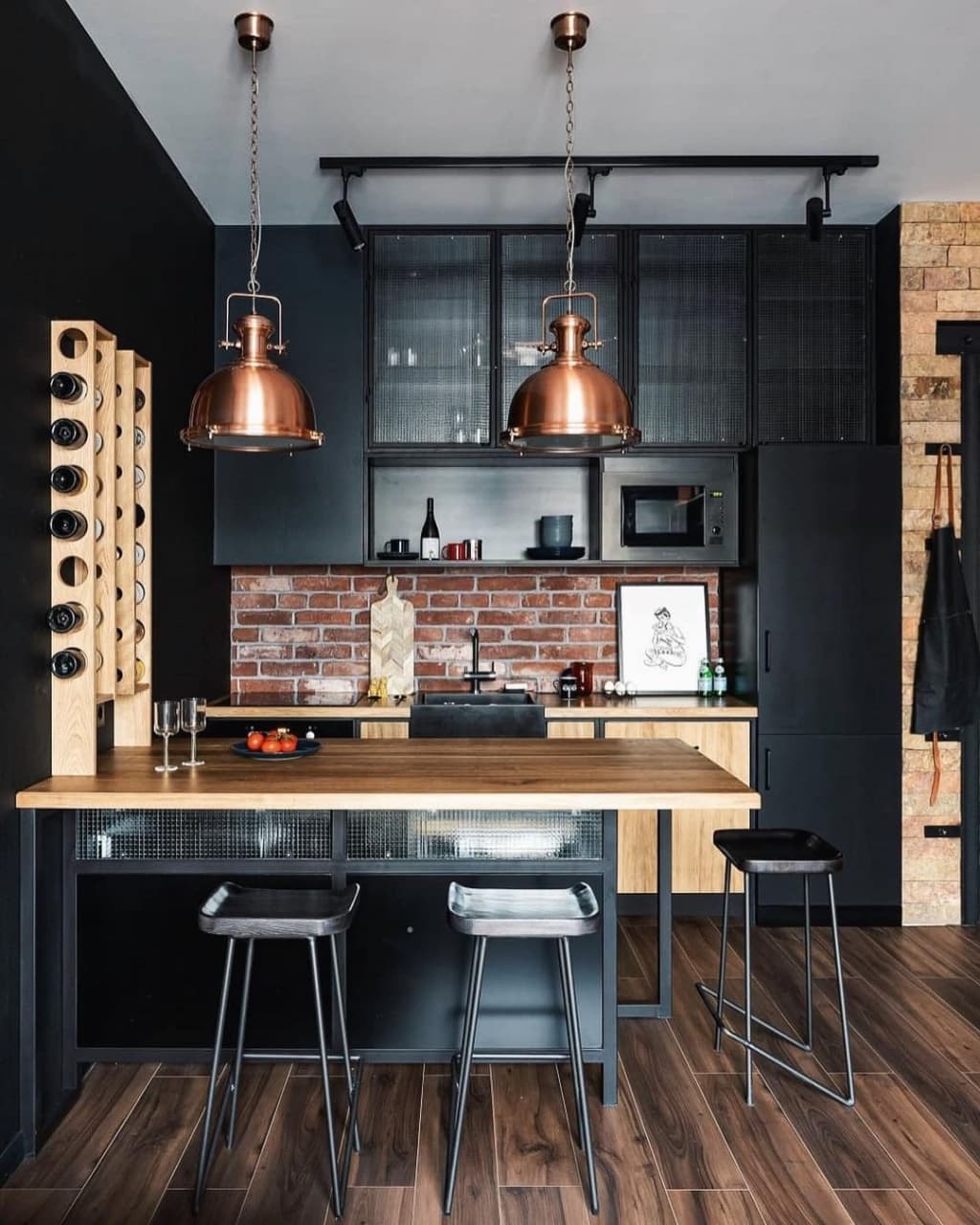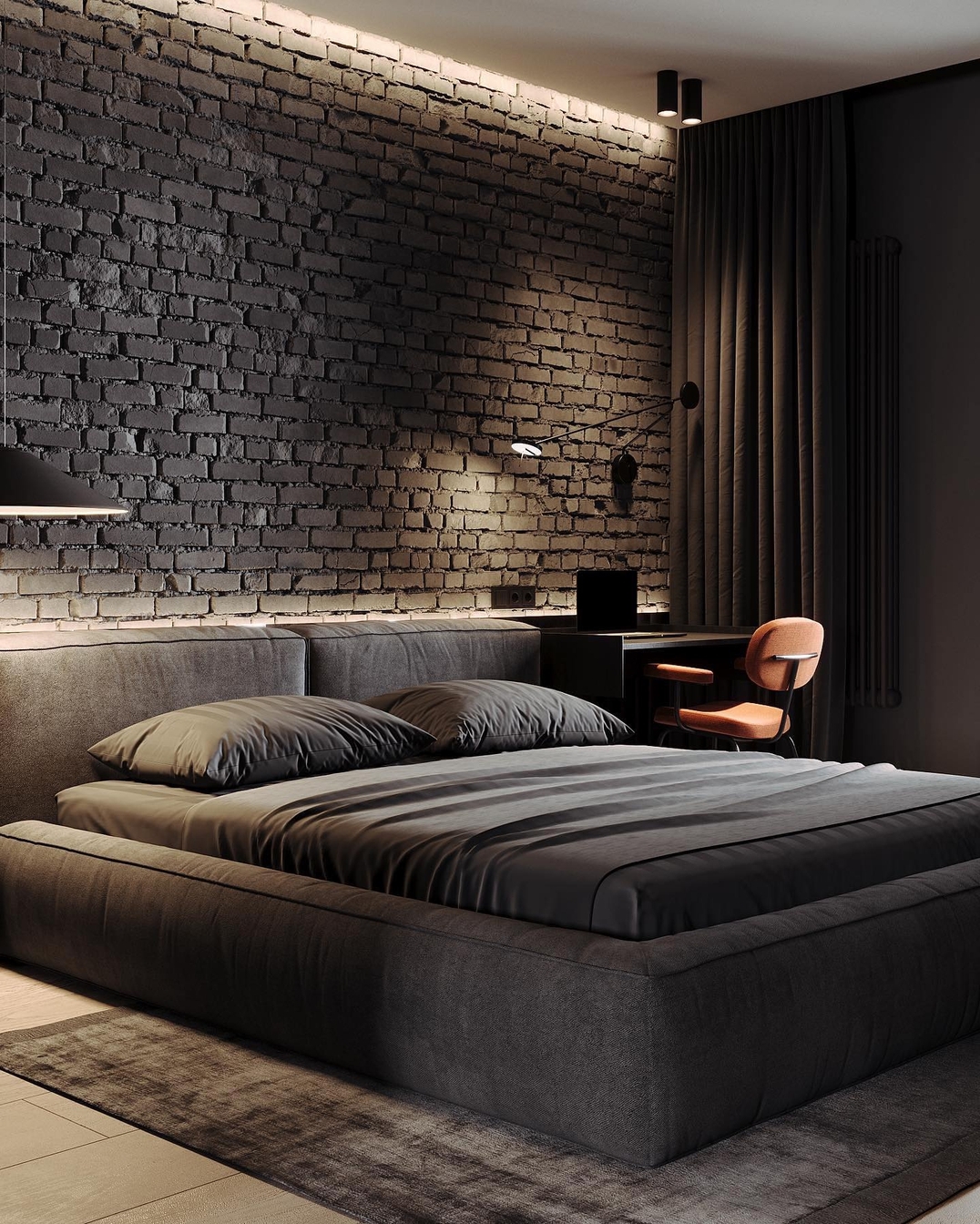 IG @viz_diz
IG @malakhova_design
But as with any kind of design, the emotional impact of dark interiors will depend on the individual. Some people find it calming and peaceful, while others may feel gloomy.
That doesn't mean you should avoid darker tones altogether, but rather approach it with intention and thoughtfulness. Consider adding pops of lighter colors to offset the darker tones, or incorporate natural light to brighten the room.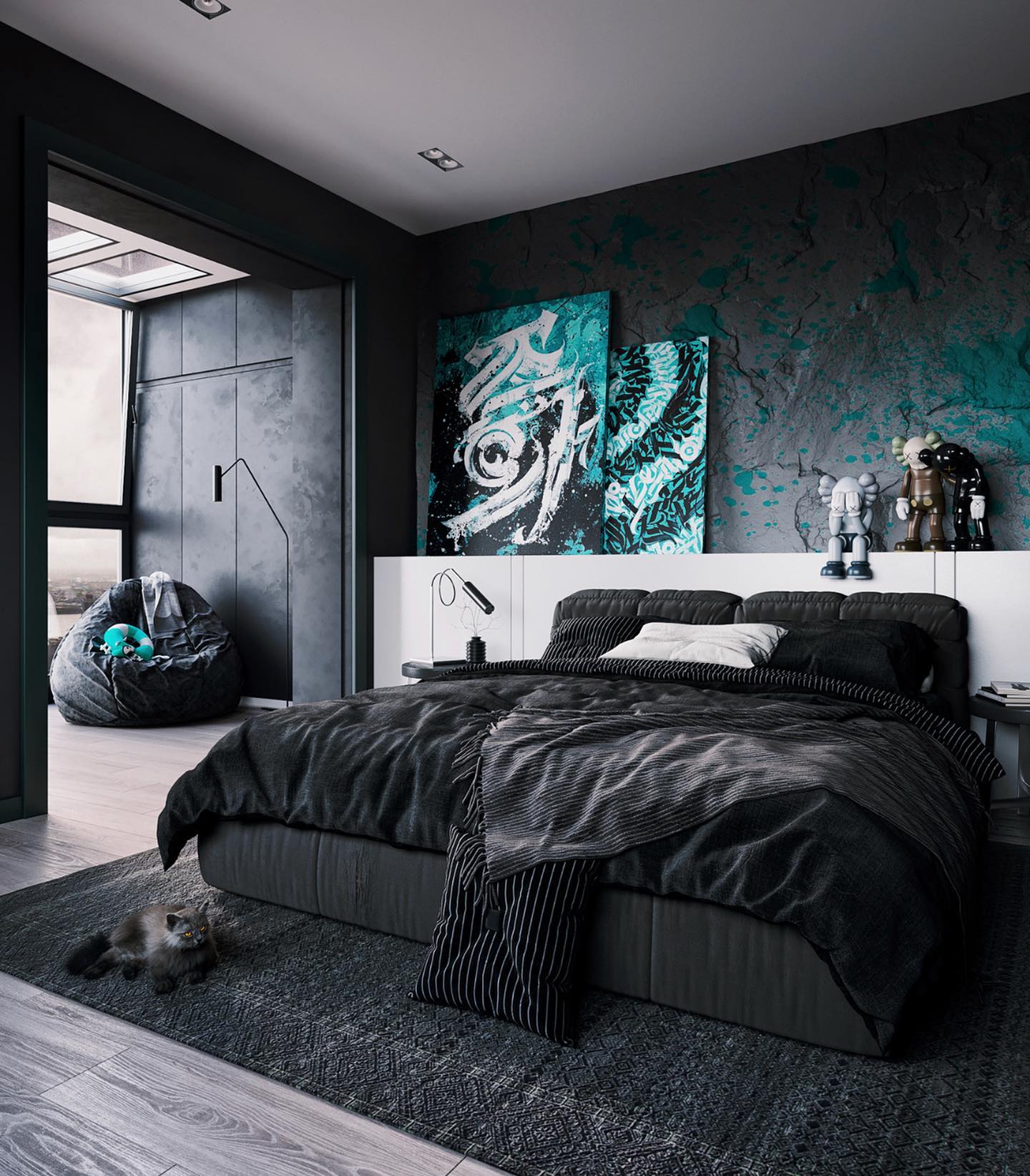 IG @epik
Use plant-heavy decor for witchy aesthetics
Some people choose dark interiors because they want to live in a place that looks like a penthouse of a neurotic billionaire, some like the Victorian gothic vibe.
Yet others prefer a style close to what was known as japandi - the Scandinavian brand of minimalism, but with Japanese elements and darker colors.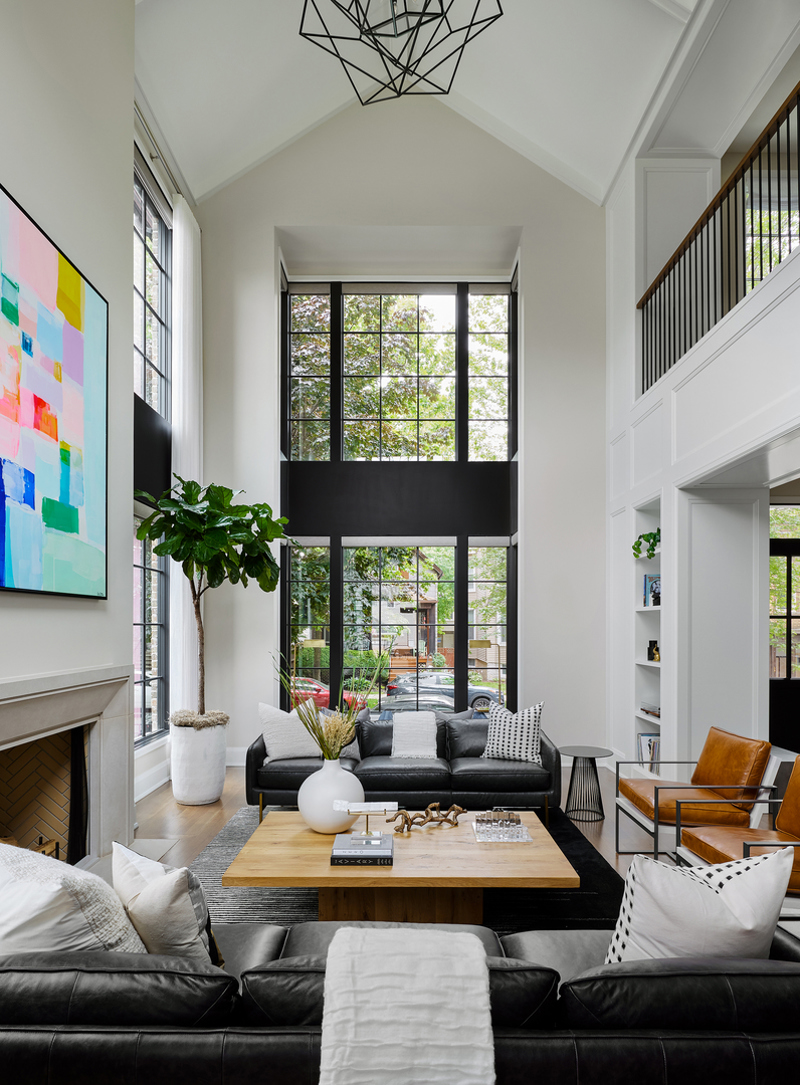 The devil is really in the details, no matter how minimalist you make your interiors.
Small accents such as furniture pieces, textiles, and plants can make or break your dark interior, and shift it between different aesthetics.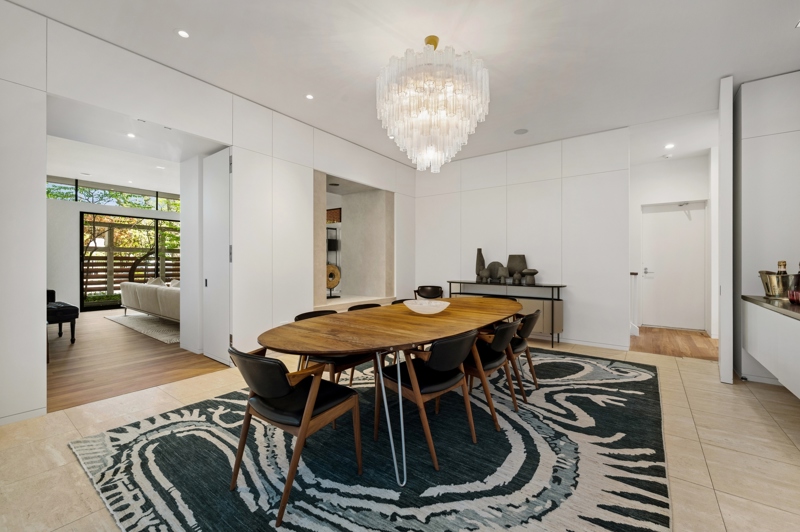 When dark colors are used in tandem with lighter colors and textures, they'll add some welcome contrast which will spruce up your design game even more.
So, when using a lot of dark colors in interior design, it's essential to balance it out with complimentary textures and patterns, and to use these accessories to get the aesthetic mood you're going for.
For instance, a plant-heavy decor in a black interior will take the mood towards goblincore and similar fairy or witchy aesthetics.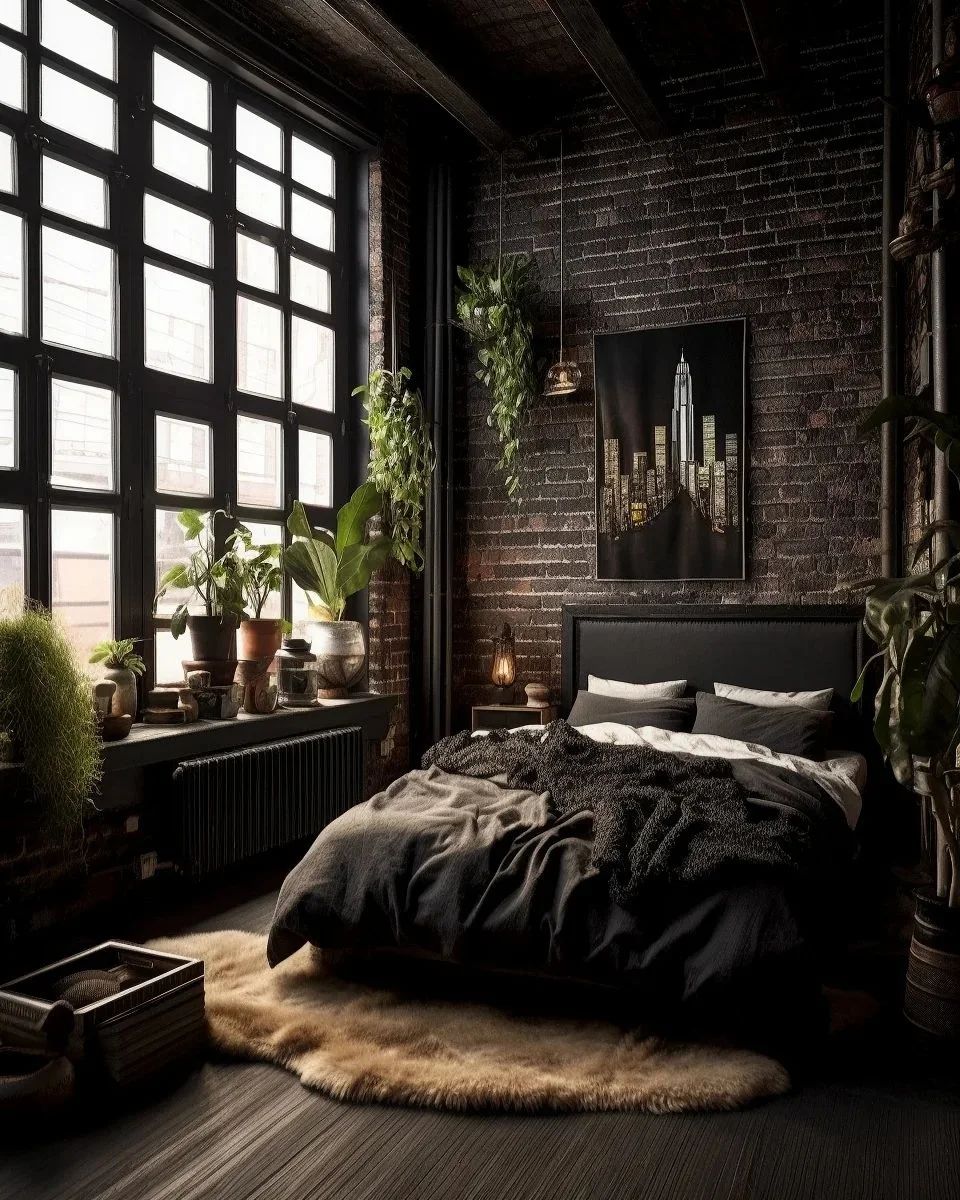 IG @benmyhre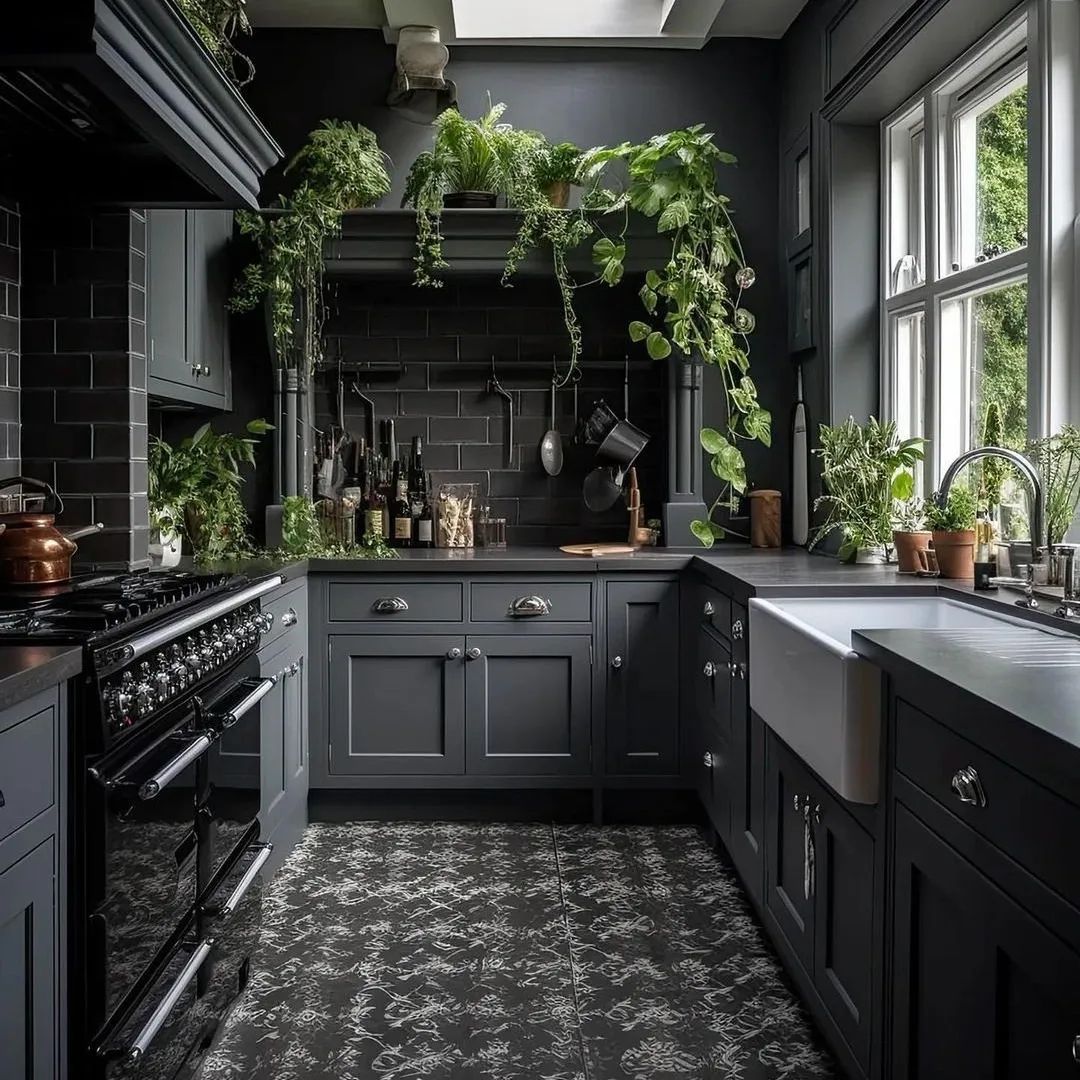 IG @benmyhre
Consider incorporating textured fabrics, bold patterns, and different finishes to add depth and interest. You don't want your space to feel flat and one-dimensional.
Dark walls can also provide the perfect backdrop for artwork and decorative objects, allowing them to stand out and create a focal point.
Lastly, always consider the room's purpose and select a color scheme that aligns with it. For bedrooms or studies where relaxation and focus are crucial, darker colors may be more suitable. While conventional wisdom suggests avoiding darker tones in kitchens or dining rooms, where functionality and socializing take precedence, the truth is that dark kitchens can also exude a stunning appeal. Ultimately, the decision depends on your home's layout, the play of natural light, and your personal taste.
Dark interiors can be just as calming and functional as lighter designs. When done right, they can create a cozy yet sophisticated atmosphere that will make you feel special every time you enter the room.
In conclusion, the use of dark colors in interior design can have a tremendous impact on how a room feels and functions. When done tastefully and intentionally, it can evoke feelings of relaxation, safety, and intimacy. Don't be afraid to experiment with darker color schemes, but always consider the overall purpose of the room and balance it with complimentary textures and patterns. At the end of the day, the goal is to create a space that is both beautiful and functional, and the use of darker tones can certainly achieve that.