Boho Chic Jackets: How to style a boho jacket for autumn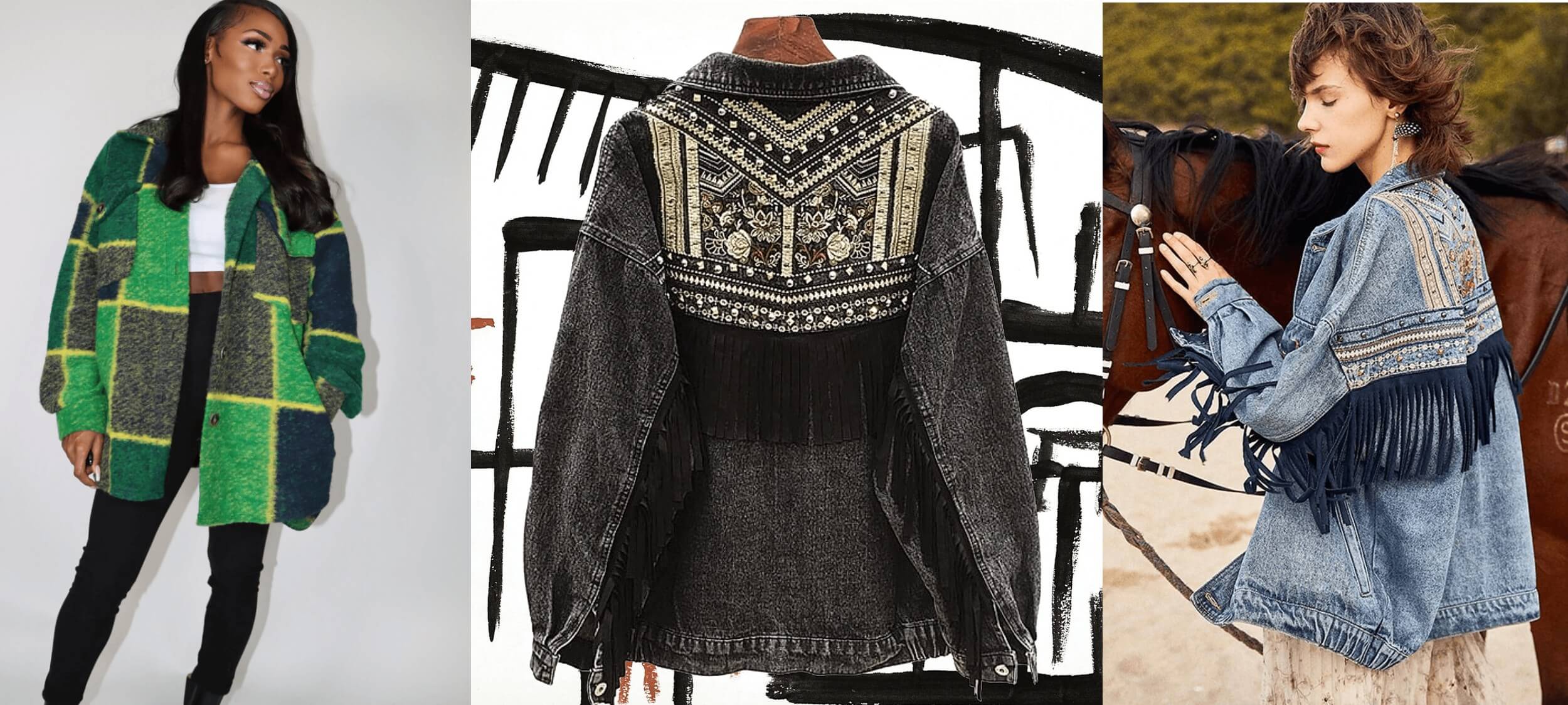 Boho jackets are usually vintage denim, corduroy or faux fur jackets, often with contrasting details. Fringe, beads, embroidery, large buttons - all these embellishments make the boho vibe.
Boho jackets are the first autumnal choice for people who love the boho style. But if you are not usually into boho and just want to add a touch of boho flair to your look, getting a boho jacket is the easiest way to do it. It's such a key garment that it can make even a fairly basic normcore outfit look boho.
Here's one good boho jacket that will do it - one of the fall 2022 Toteme scarf jackets. That's a jacket that has a scarf from the same material fastened to the neckline.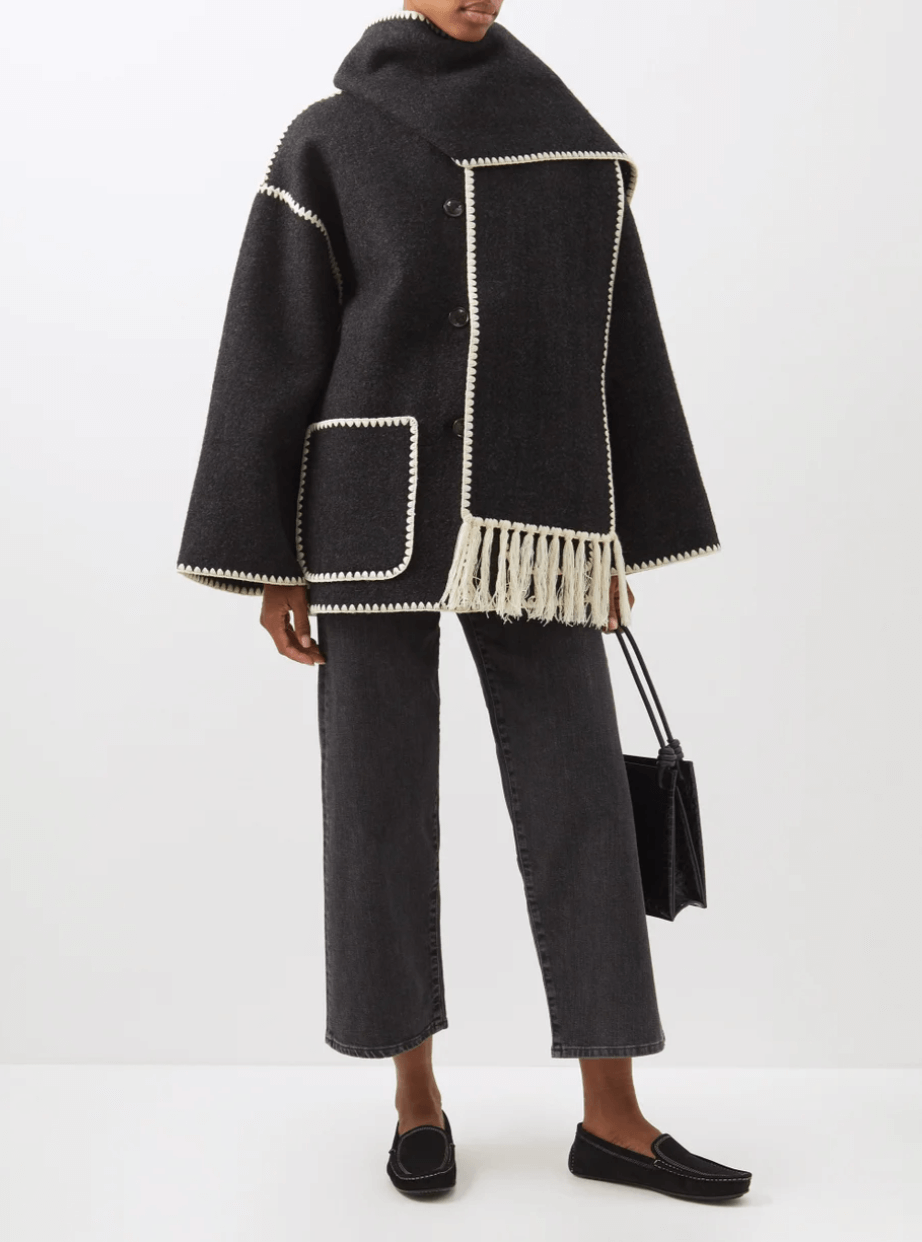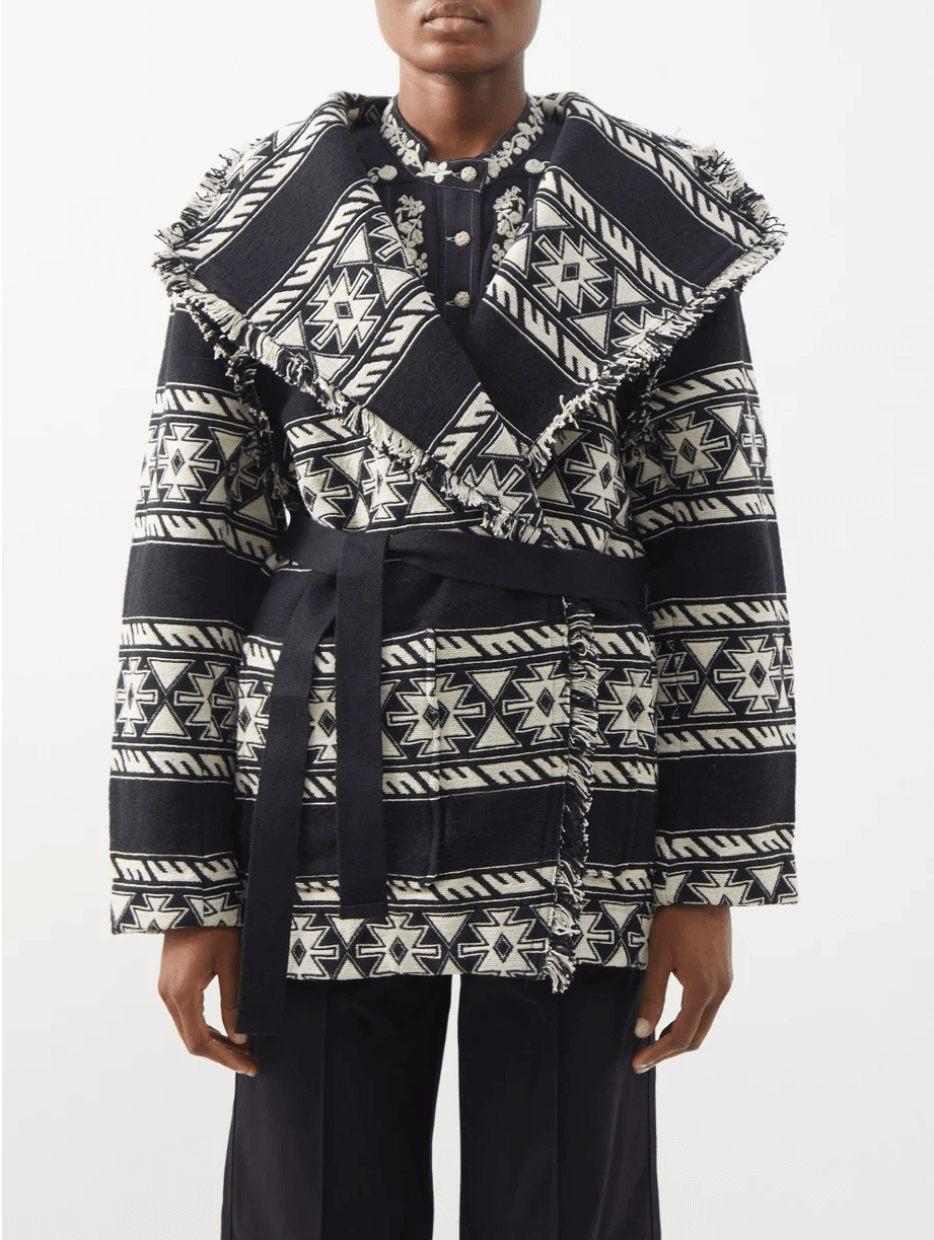 Matches Fashion: Toteme scarf neckline felt jacket
Matches Fashion: Isabel Marant Etoile, Josialo canvas jacket
Totally boho chic and interesting enough to elevate a really plain outfit, but the same effect can be achieved with any patterned boho jacket as long as it's cheeky enough.
How to wear a boho denim jacket
There are many ways to wear boho denim jackets, but some tips are more creative than others.
One of the least creative ways is wearing something fitted underneath will help define your waist. If you're dressing feminine, the contrast between the oversized boho jacket and the fitted rest of the outfit will work to bring out your femininity…but it will also make you look fairly boring because we've all seen that one a million times.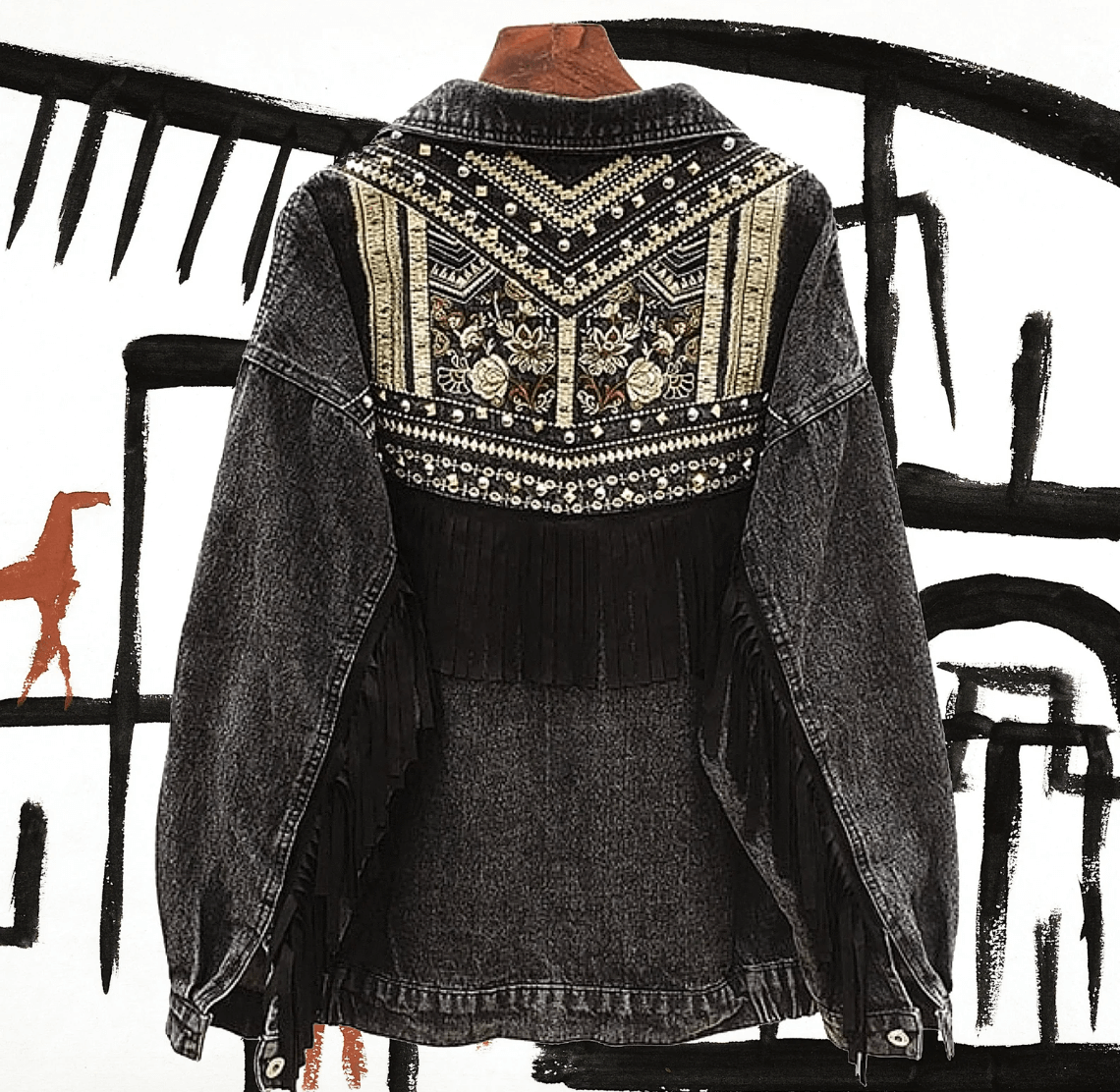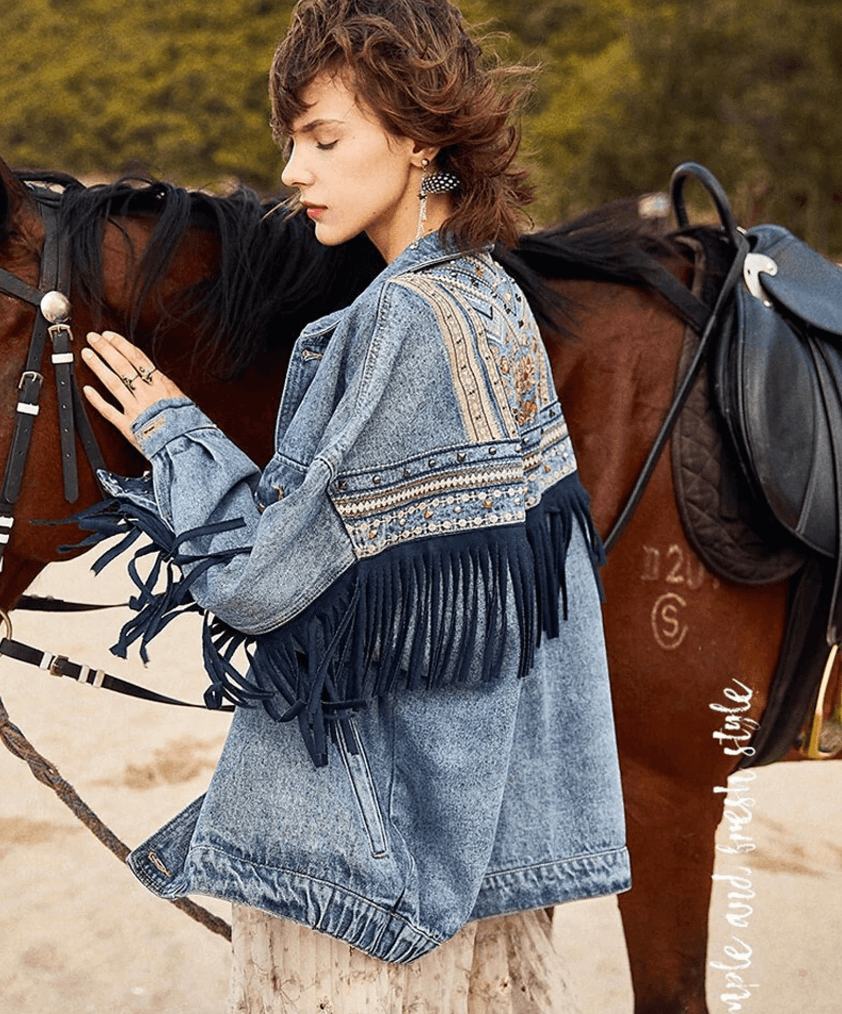 Etsy: BirdyFindsForYou, Fringe boho jacket
Etsy: SerenityOA, Fringe jacket
A less boring way, and a better way for autumn, is adding layers, boho layers even. That's very boho and will also be convenient for fall weather when temperatures can fluctuate throughout the day. At the same time, there's more of the free-spirited, creative boho vibe in that.
Another trick is to mix prints and applications. The key to mixing prints in a way that doesn't clash too much is to combine patterns that share one color. It does not have to be a perfect match, brown and oxblood is close enough. This will add visual interest and keep your overall look from being too boring or predictable.
Here are two Etsy sellers that have pattern jackets creative enough for a mix print boho outfit: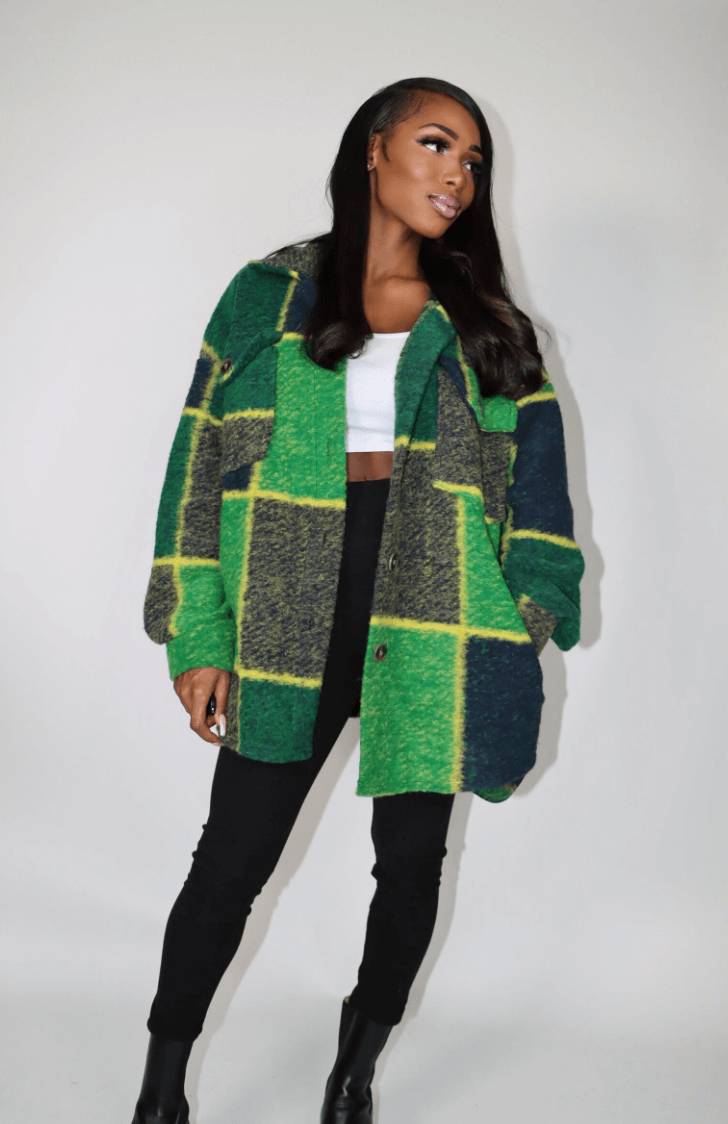 Etsy: LuxeLifeBoutiqueCo, Green wool check coat
Etsy: YatraDesign, Colorful bomber
Best boho jackets for autumn
The best boho jackets for autumn are the ones that can be layered. They can be made from a variety of materials, including denim and corduroy. Furry boho jackets are a far better choice for winter.
What to wear with a boho jacket depends on your personal style. Some people might choose to keep their look casual with jeans and a T-shirt, while others might go for a more boho-inspired outfit with a flowing skirt and sandals.
You can also go the contrarian way and pair boho jacket with a techcore outfit underneath. In indie aesthetic fashion, nothing is off limits!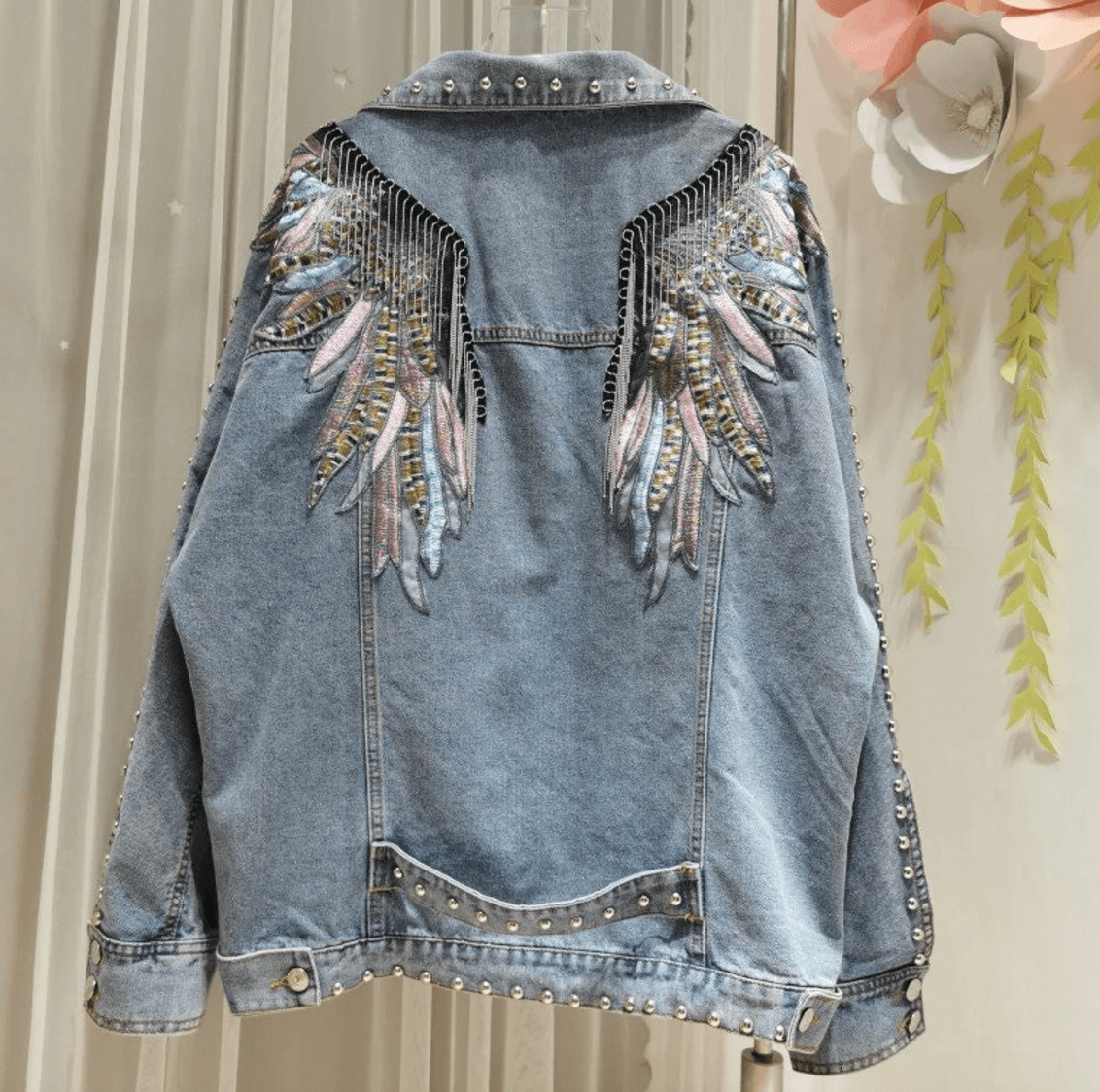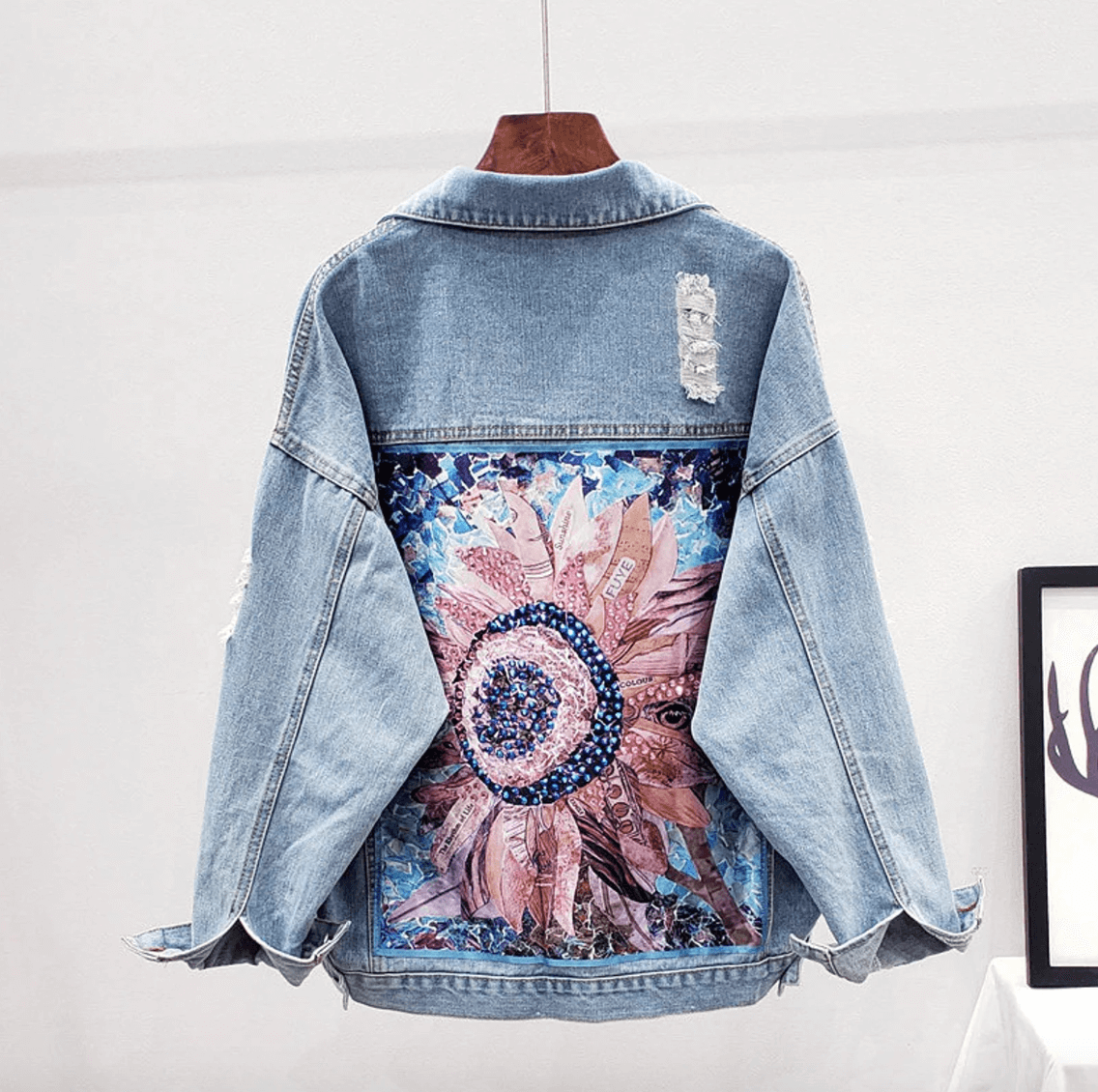 Etsy: SerenityOA, Boho wings jacket
Etsy: SerenityOA, Embellished boho jacket
People love boho jackets because they can add a touch of boho flair to any look. A boho jacket is such a key garment that it can make even a fairly basic normcore outfit look boho. Boho jackets come in many different styles, so there is something for everyone. They are perfect for autumn weather, and can be styled in many different ways.
Boho jackets are especially perfect for people who love the indie aesthetic. Indie style is all about being unique and expressing yourself through your clothing. Boho jackets are the perfect way to do that, because they are not as mainstream as other styles. They allow you to stand out from the crowd and show your personality.
So if you're looking for a way to add some indie flair to your wardrobe, consider getting a boho jacket. It can bring in so much character to an otherwise basic outfit!