3 Items To Take Your Minimal Wardrobe To 1970s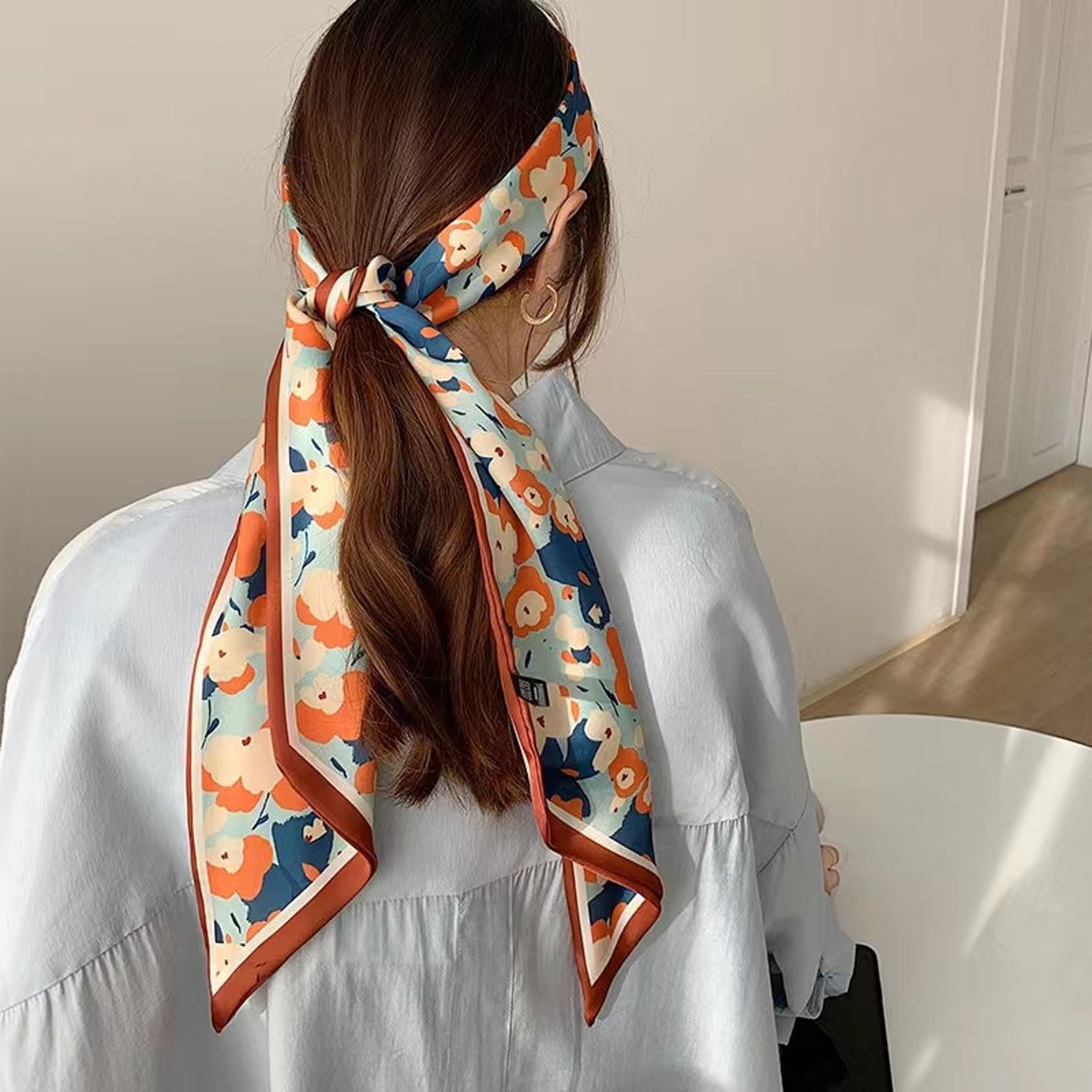 Hero is a silk Boho Bandana from LlovepGifts
In a world where sustainability and minimalism are gaining momentum, there is a growing clash between the desire to infuse our wardrobes with the aesthetic flavor of the week versus acting conscientiously.
If your approach to fashion is more on the minimalist side, you'll be happy to hear that there is a way to add aesthetic accents to your wardrobe without rehauling it completely.
In this article, we'll show you the three elements of the iconic 70s aesthetic that can do that without making you compromise on your values.
The allure of the 70s fashion era, with its vibrant colors, bohemian flair, and retro charm, is undeniable. But there's an art of ethically curating your wardrobe. It takes creative ways to incorporate 70s aesthetic accents without constantly shopping for new items.
It's time to embark on a journey of conscious self-expression, where 70s nostalgia meets eco-conscious living.
Channel Your Inner 70's Indie Aesthetic with These 3 Garments
The 70's are having a major fashion moment right now, and you can easily channel that vibe with just a few key pieces. Want to tap into the nostalgia of the 70's indie aesthetic? Here are the key accent garments that are worth the shopping trip. All three of them scream 1970s and at the same time combine well with most current basics.
1. Crochet Details
Crochet has been popular since the 70's, but it's making an even bigger comeback with aesthetics like fairy grunge. From crochet tops and dresses to bags and shoes, there are so many ways to incorporate this trend into your wardrobe.
If you want to go full-on boho with this look, try wearing a crochet maxi dress paired with layered necklaces and wide brimmed hat for an effortlessly cool finish. Or if you want something more subtle, opt for accessories like crochet headbands or bags instead.
NA-KD: crochet knitted vest
2. High Waisted Pants
The high-waisted bootcut denim look is definitely one of the most iconic trends from the 70's. Whether it's a pair of vintage jeans or a modern take on them, this look will instantly give you that retro vibe you're after.
To get the retro look, try pairing your high waisted jeans with a cropped top and some statement boho jewelry. Look into handmade feather earrings in your local Etsy shops. For an extra hint of nostalgia, add a floppy hat for the final touch.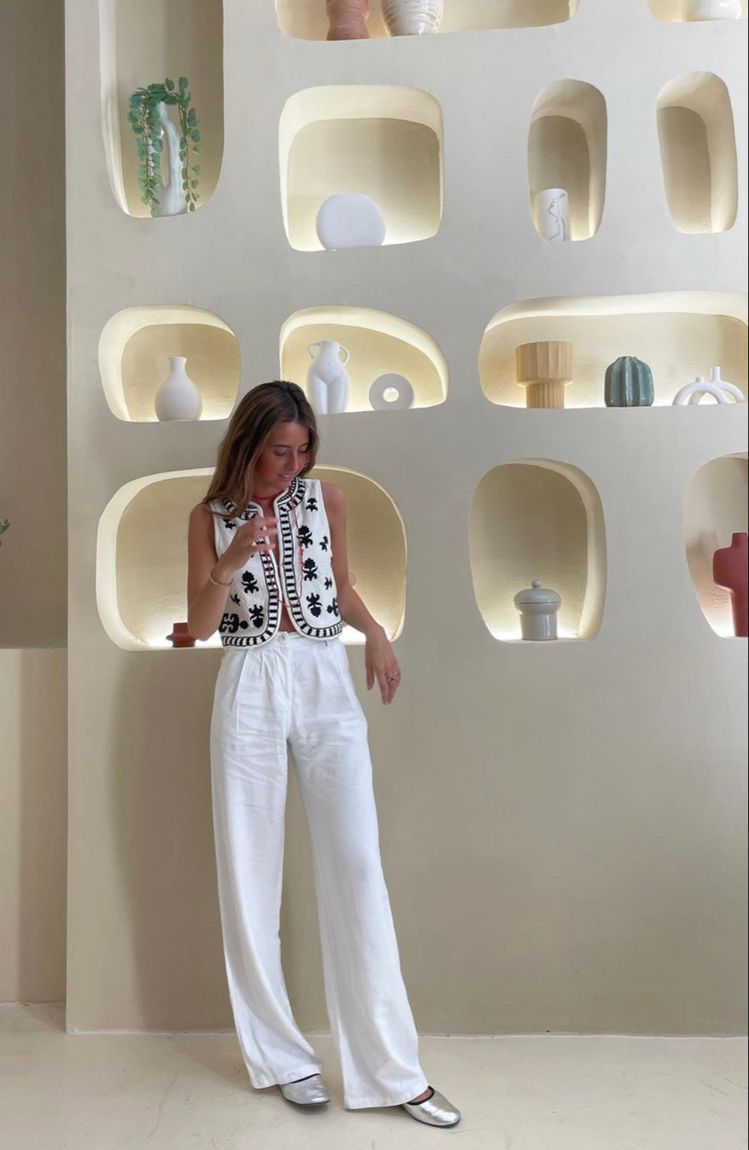 3. Printed Details
Another classic style from the 70's is printed blouses. Whether it's bold florals or subtle checks, these blouses are sure to make any outfit stand out in all the right ways.
Here's a trick for those of you who don't want to stray too far from the classic white blouse: Use a scarf. It works great for capsule wardrobe and still looks very retro.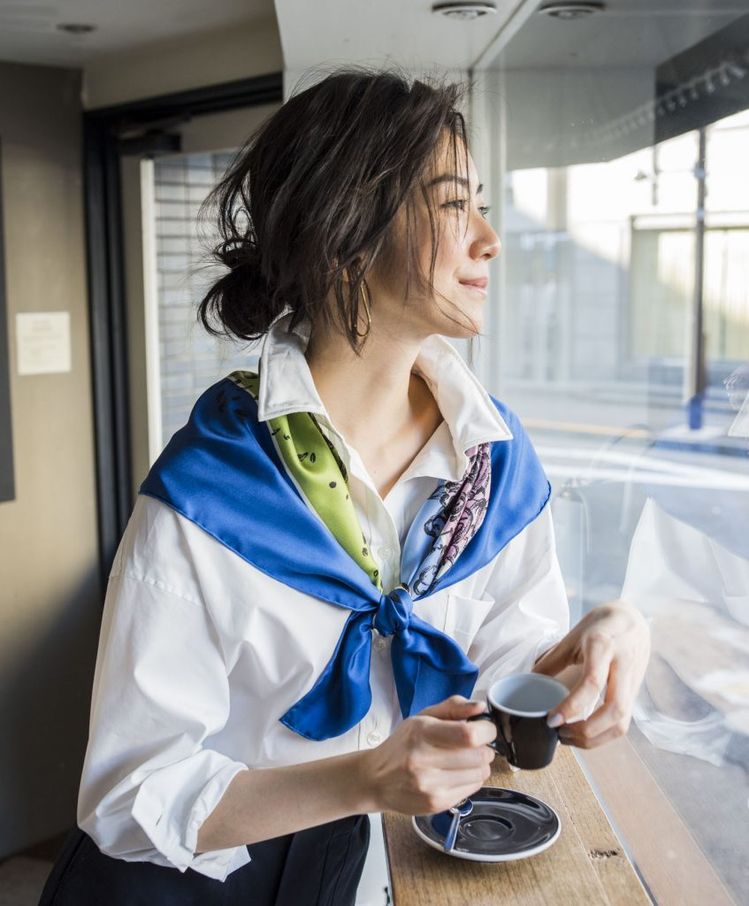 Try pairing your favorite blouse with dark wash jeans and ankle boots for a timelessly chic look that will never go out of style. And don't forget to add accessories like round sunglasses and hoop earrings to really pull the whole outfit together!
No matter which era inspires your wardrobe choices, there are plenty of ways to channel your inner aesthete! With these essential pieces in your closet, you'll be ready to tackle any occasion - whether it's brunch with friends or a night out at the club - in true vintage style! So what are you waiting for? Get shopping so you can start rocking those retro looks!