More DIY Facial Tools & Tips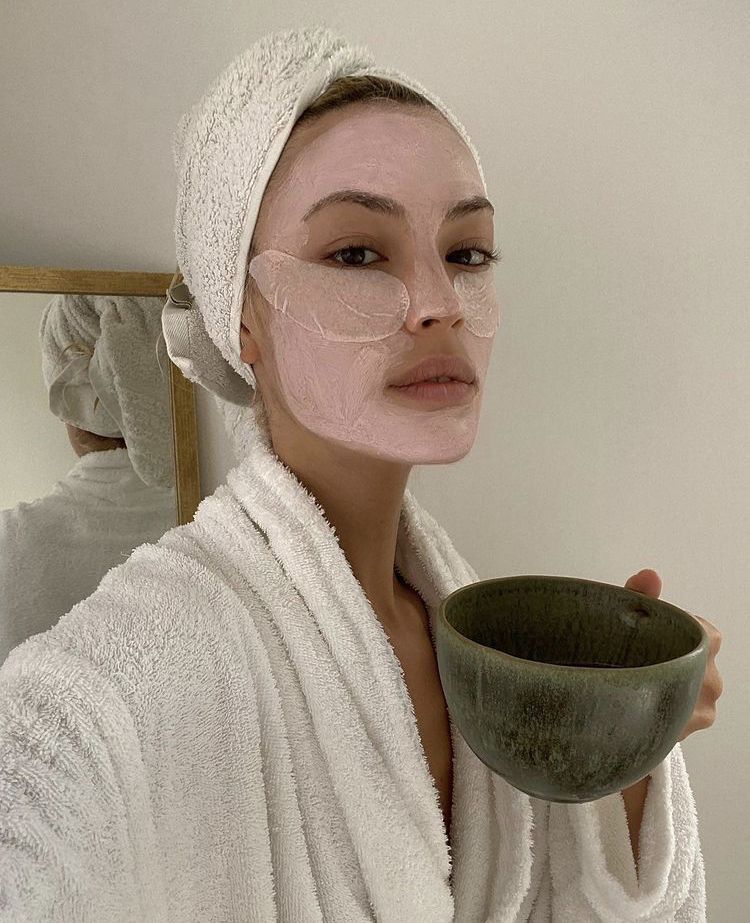 Most beauty enthusiasts know that good at-home facials are not second class to professional ones.
Not only are they a more affordable option now after Christmas when luxe spa kits are on sale, but they also allow you to tweak your facial based on how your skin feels each day.
Then there's also the convenience of being able to create your own facial routine without leaving home or spend tons of cash.
But even if it's just a one-off, doing an at-home facial can be a fun way to give your skin some TLC without taking the whole beauty business with such a religious reverence.
Just to make sure your DIY facial does not end up too messy, here are a few simple tools that are good to have on hand.
Tools to get if you do a lot of at-home facials
Ready-made at-home facial kits

If you just want to moisturize, you will get good results with almost any facial. But if you have concerns like blemishes or fine lines, the best way is to get products with targeted ingredients.

There are at-home masks and even facial kits for a most common concerns. Each kit comes equipped with the basics that you need for a traditional facial treatment, such as moisturizers and masks.

Clay facial sampler kit by BEINGapothecary on Etsy

Quite often you will get dry clay of different colors in these facial kits. Clays in kits like these will come in powder so that you can mix them with water, milk or yoghurt before you use them. Natural clay is usually reddish beige, but you can get clay mixed with matcha green tea which will be green.

On top of those there will be the specialized treatment serums featuring ingredients like retinol, antioxidants and peptides to target certain skin concerns.

If you take some time to learn some basic face massage skills, you can really build a routine that gets you a brighter complexion and have that glowing feeling without relying on a beautician.

Facial steamer - or a bowl, duh

Even if you have the best skincare products for your skin type sorted out, it's good to remember the benefits of steam.

Steam is a great prep tool for a facial. Use it on a freshly cleansed face before you apply any facial. Some of the at-home spa kits come with a sachet of dry herbs that you can use for your steam treatments. They will not have a lot of effect on your skin but the smell will make the experience more relaxing, which is a pretty good thing on its own if you ask me.

Clay and steam herbs at-home facial kit at CottonandFeather on Etsy

There are affordable facial steamers on the market that surely won't break the bank. If you don't want to spend, all's good too, though!

Boil some water, pour it into a large enough bowl and put your face over it to catch the steam with your face. Covering the whole area with a towel will give an even more powerful effect - sometimes too powerful. If the hot steam makes you dizzy, steam a fluffy face towel instead and put it over your face while you lie down.

Adding a few drops of essential oils or herbal teas like chamomile to your steaming water can help open up your pores and allow for deeper cleaning.

A plastic or glass bowl and a couple of other tools

There are a few tools that will make your at-home facial a much smoother business.

Obviously, you will need a bowl for your magical mixture. To transfer it on your face, get either a natural bristle brush or a spatula with a head made out of a soft, rubbery material. A spatula is a handy tool that will make it easier to scoop up even the last bits of your facial from the bowl.

Another useful tool is a wrap or a band for your hair. Your hair might get in the way even if it's quite short or your facial might run on your temples a little. That happens even to professionals! That's why beauticians always wrap your head in a soft, fluffy band.

DIY-facial ingredients to use

First of all, you don't have to, OK?

Not everyone's cup of tea, but there are natural ingredients that are just plain good for your skin. Ground coffee, banana, yoghurt and honey can all make for a nourishing and slightly exfoliating facial mask.

Yoghurt and honey are natural moisturizers that will agree with everyone's skin, unless you are strongly allergic to them.

Ground coffee is a good natural exfoliant because it quickly softens as it takes in the moisture from your facial, it won't be too harsh on your skin.

As you can see, these can be super easy-to-find ingredients from your kitchen cupboard and can give you an instant hydrated and glowing complexion.

AzaliaHandCrafted's Spa self-care kit on Etsy

Other cosmetics to have on hand

Let's now look at the cosmetics that you should have, aside from the ingredients for your facial.

These include cleanser for preparing the skin, steam tools, exfoliator for removing impurities and dead cells, then all the facial ingredients choice depending on skin type, and lastly hydrating creams and serum to moisturize and nourish the skin.

Moisturization is the final step after the facial, so before you get to it, you can also apply an antioxidant or a serum to tighten the pores. Lastly, if you'll go outside afterwards, use sunscreen to protect your freshly exfoliated skin from sun damage.

Don't underestimate the power of the ritual! Having all these necessary tools together can really help you get the real spa-like experience.

A relaxing nook somewhere cozy and quiet!

Finally, don't forget to give yourself some time to relax. That is probably the most important part of any facial, really!

Spend this time to reflect and enjoy the beauty of the season while giving yourself some well-deserved pampering. Taking a few minutes out of your day to create a hydrating facial at home can help you enjoy a nourished and glowing complexion this winter.
Winter is a great time to give your skin some extra pampering with a homemade facial. With the right combination of products and natural ingredients, you can enjoy a deep hydration that will help your skin look and feel its best.
From finding the best facial products for your skin type, to adding essential oils to steam and taking time to relax, you can create a hydrating facial at home that will help you look and feel wonderful this winter!
So go ahead and enjoy some pampering this season - your complexion deserves it!