Goddess Glam: The Myths Behind 70s Aesthetic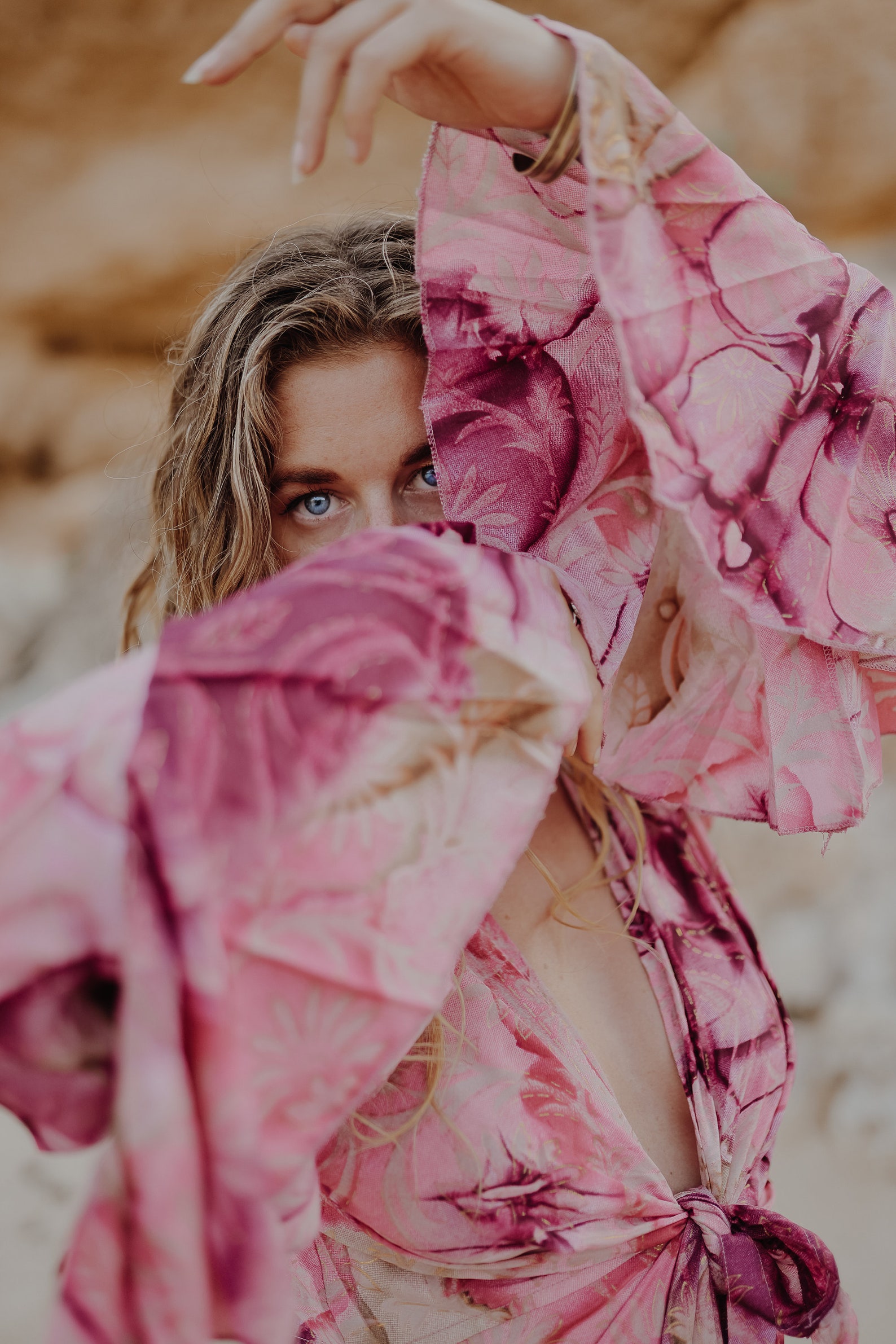 In the hero shot: 70s billowy dress from RubySparrowDesign
A few years back, during an hour-long conversation with NPR's Ann Powers at SXSW, Stevie Nicks mentioned that back in the 70s they'd "float in like goddesses" whenever she and her fellow women musicians went to a party. The quote refers mainly to how they wanted to be treated when they walked into a room. They demanded to be treated as powerful and respected individuals.
In an ideal world, you perhaps wouldn't need a punchy fashion aesthetic to get that. A girl can dream, but for now let's look at the 70s billowy glam that can still mesmerize people to this day.
Goddess Glam: The Stories Behind 70s Aesthetic Glam
It's pretty obvious from the social networks that the fashion of the 70s is back in a major way. It's not quite that the world would be flooded with wispy, billowy silhouettes everywhere from the red carpet to the café latte line.
I don't think that sort of unity in fashion tastes is possible in the age of internet and online shopping. Everyone is happy to do themselves now, major trends have far less power. But every now and then there is a mood in which several aesthetic trends collide.
There has to be something more than a punchy style that's captivating the attention of fashion enthusiasts everywhere - and in case of the dressy 70s, it's the "goddess" look that's really bringing glamour back to life.
Think floaty bell sleeves, waist cinching belted up dresses, and keyhole necklines - all topped off with a Steve McQueen-esque floppy hats. Blessed with silhouettes that bring out the goddess in every woman, this is a style that exudes confidence and power and frames femininity in a whole new light.
Social media love daring aesthetics - the particular flavor matters much less. If you're closer to the tomboy side of the aesthetic scene, you are probably not going to get inspired in this article. But if it's the femme aesthetic trends that resonate with you, keep scrolling.
Whether it's a long sheer gown or a tiered peasant dress, the goddess 70s look is versatile and surprisingly wearable.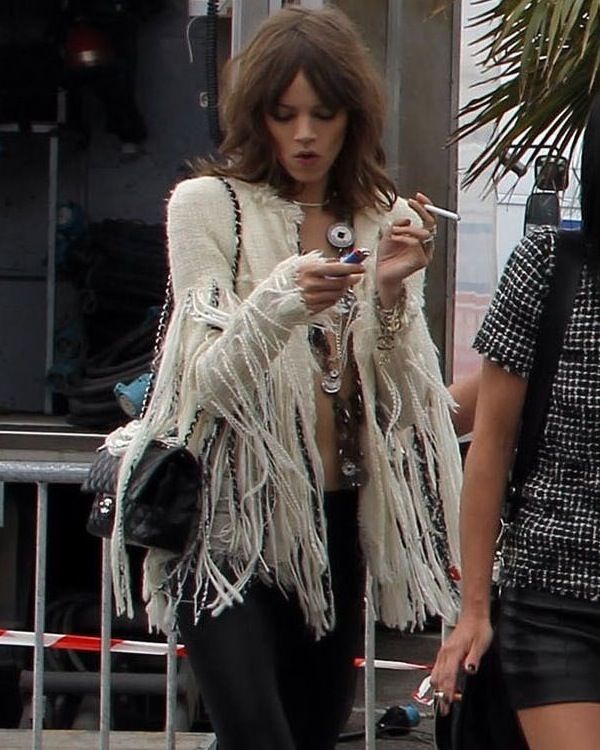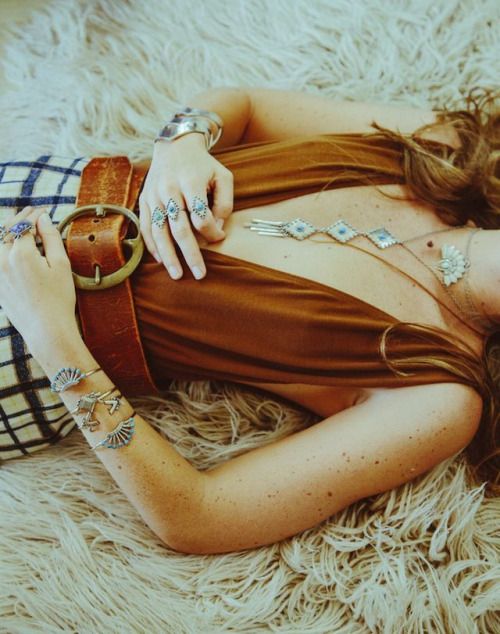 Back then it was a goddess glam with a counterculture vibe.
In 2023, we can take out just some parts of the aesthetic vibe!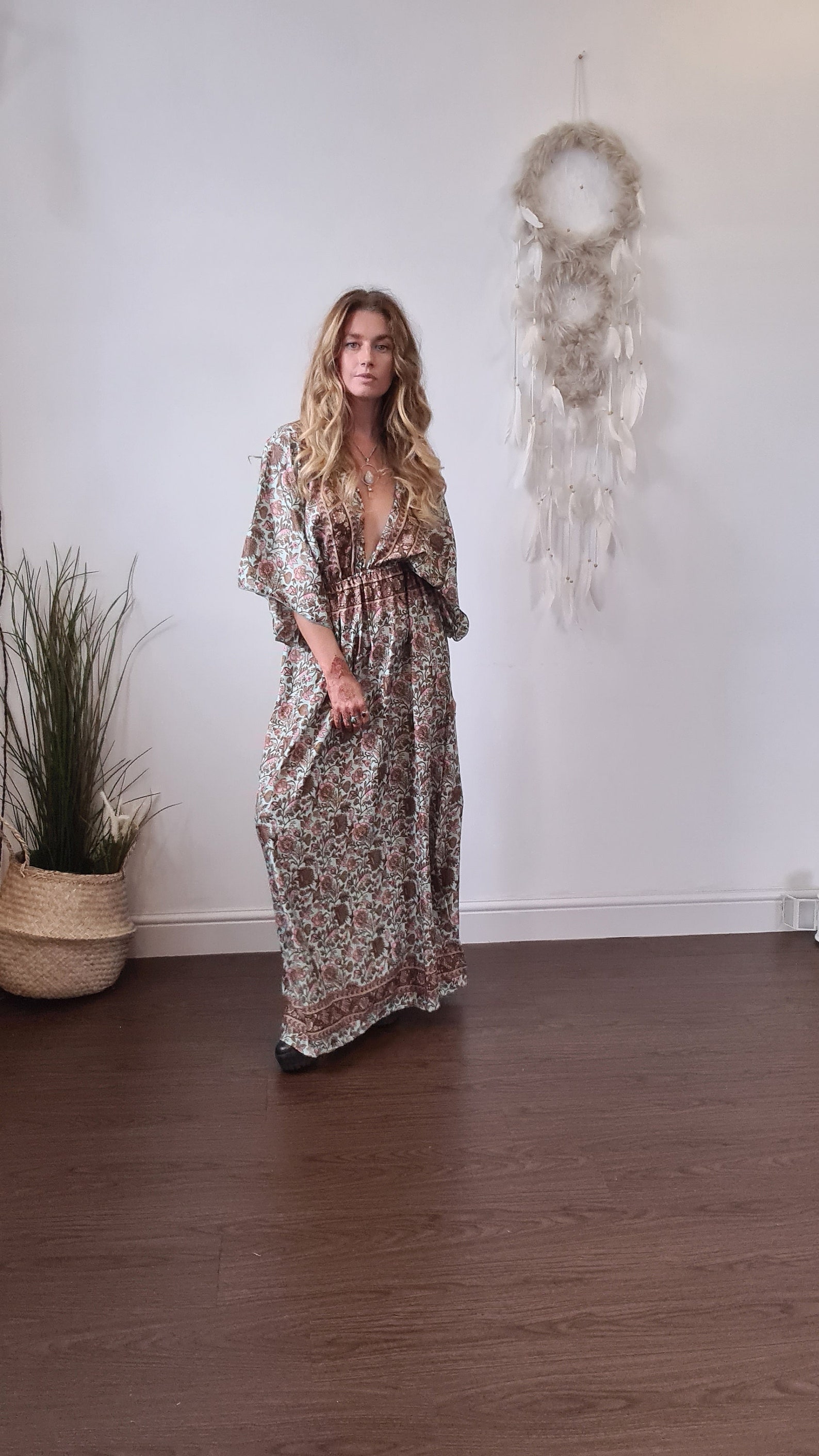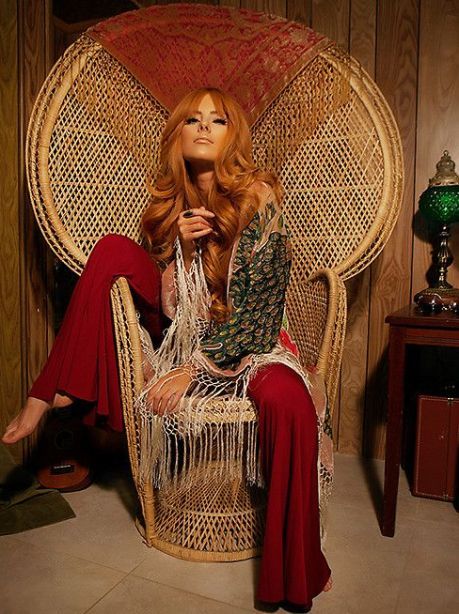 The Grecian Goddess dress from RubySparrowDesign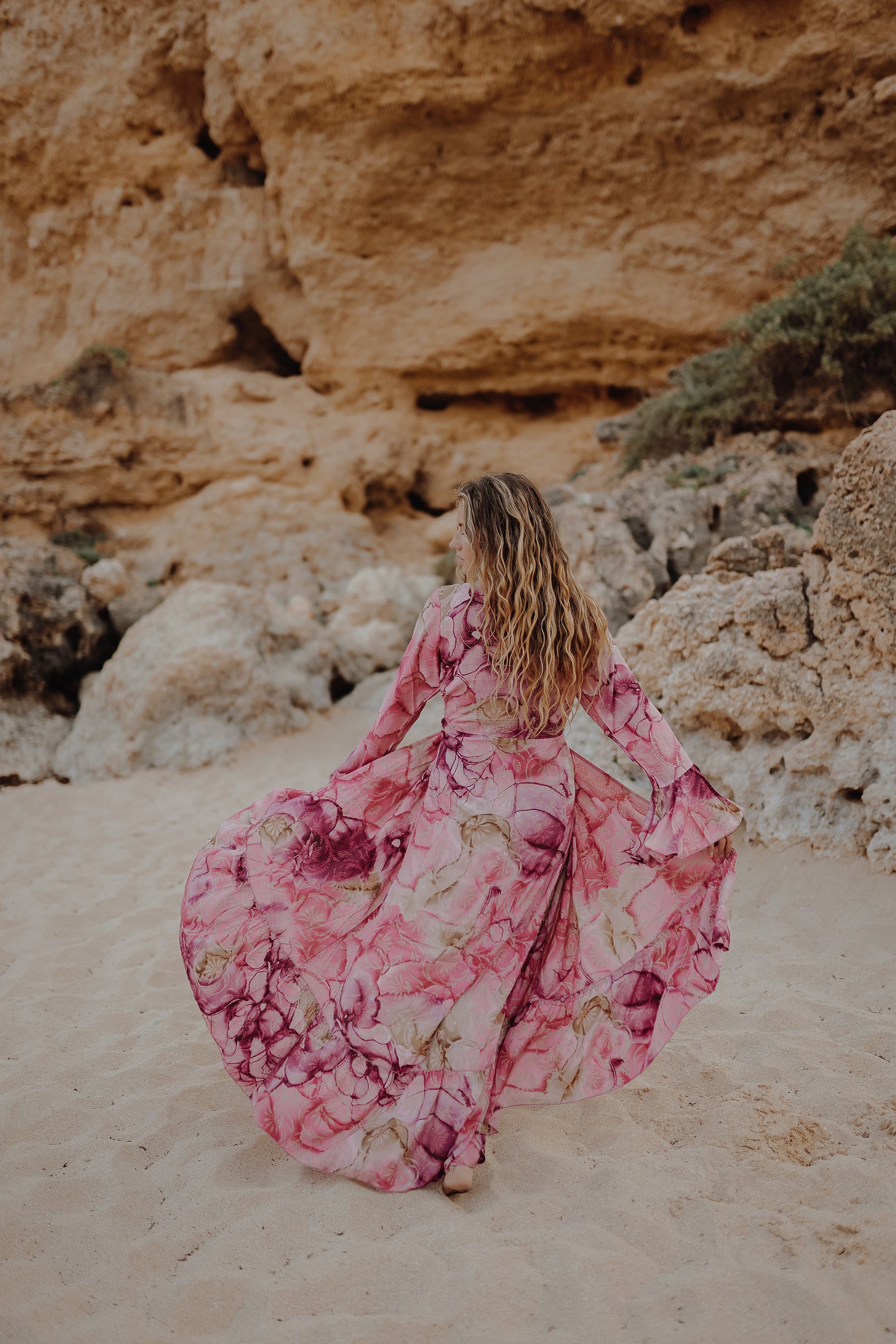 Long, goddess-like pink dress with billowy sleeves from RubySparrowDesign
While the full bang might not be for everyone, it's quite easy to pull off a look just slightly rooted in the extravagant style of the 70s. Not only are there some vintage stores out there that stock genuine pieces but there are also plenty of stylists, that take pride in redesigning authentic vintage silhouettes and getting them ready for a modern day wear. Just check the links in sidebar.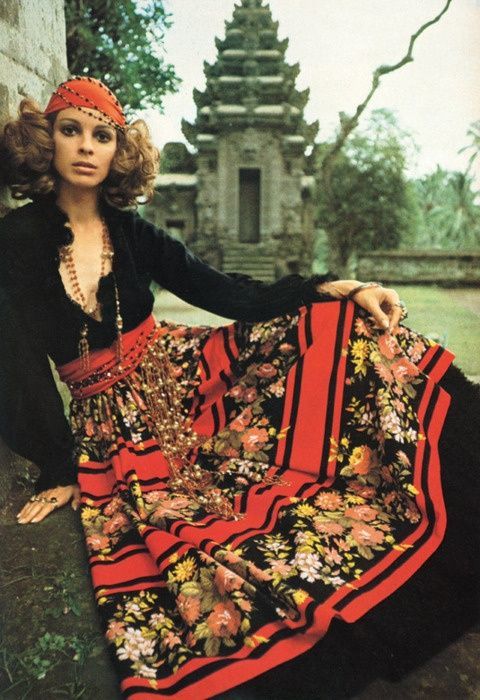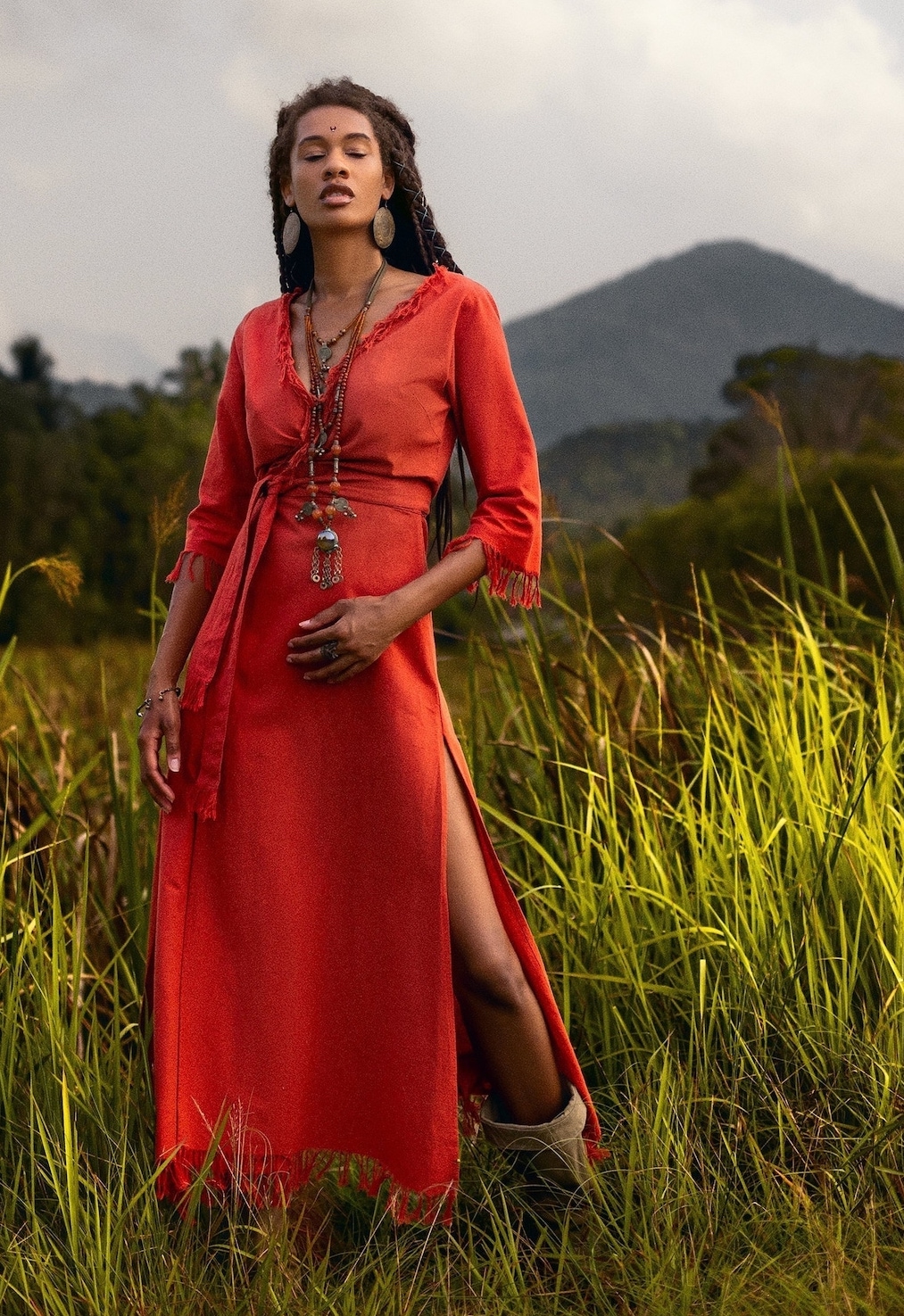 Sleek red linen dress from ChintamaniAlchemi
Turn heads in the iconic 70s goddess look and unlock your inner goddess with these tips. Ultimately, it's about being true to yourself and wearing a style that makes you feel confident and empowered.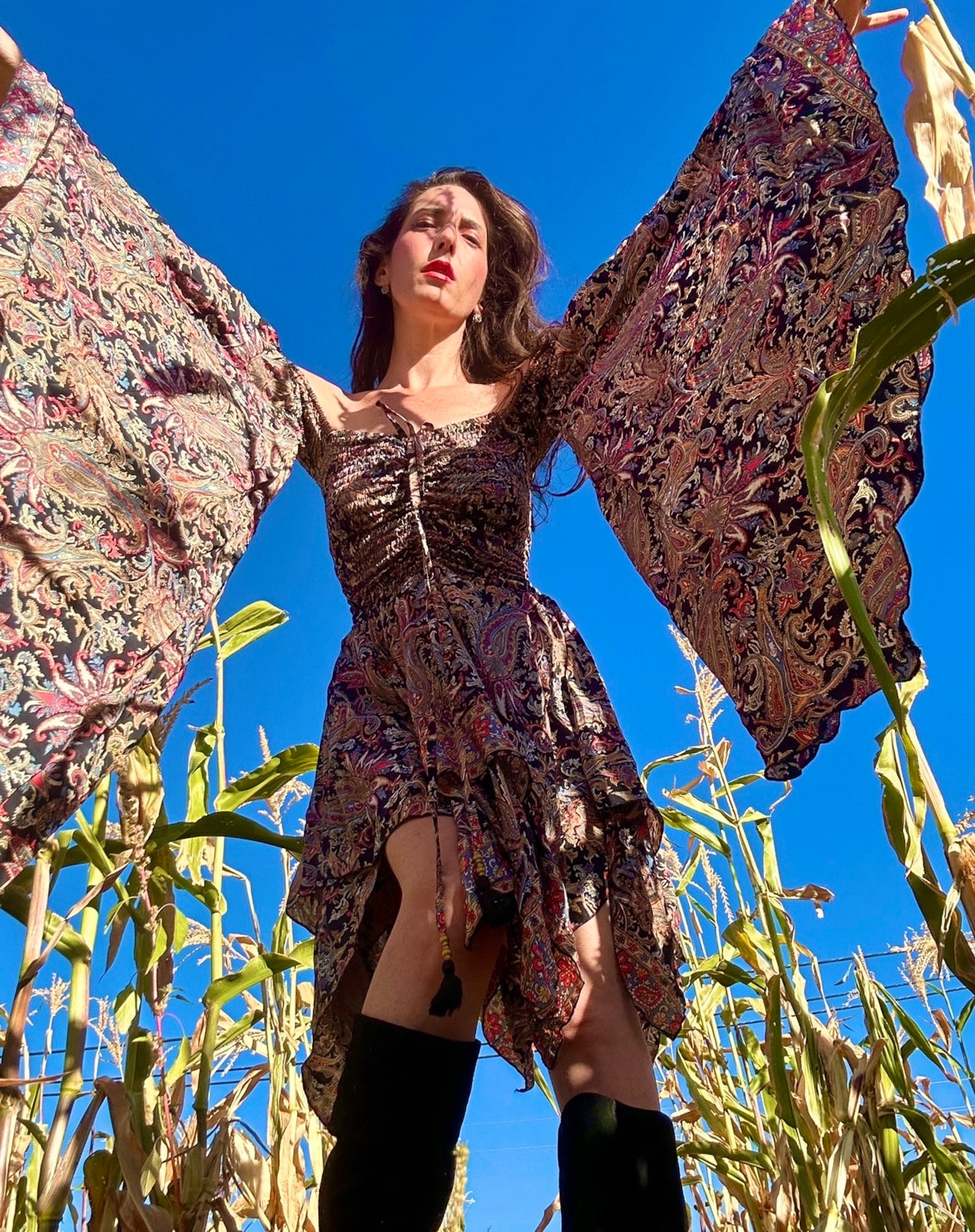 Pattern dress with bell sleeves from ShopBouBouLina
Last But Not Least: On Embracing the Goddess in You
Goddess-like beauty and timeless style have captivated people for decades. It is often said that dressing up can have a major impact on how others treat you - a saying supported by the opinions shared by ordinary people on Quora or Reddit as well as by some psychologists.
We all know that when we dress well, we exude confidence. But we also make it very clear that we tried, because the event we're going to is worth it. This sends subconscious signals about our assertiveness and our values. No wonder that this can lead to being treated with more respect and receiving favorable treatment in certain situations - it's not all pure surface-level prejudice.
The 70s aesthetic, when you do it in a big way, is a fairly niche pursuit and can easily make you look overdressed. But if you are going out with like-minded people who love a bit of an aesthetic show off, getting inspired by 70s glam goddesses will not disappoint.
---
From a glittering cream pin-tuck dress to a bright yellow off-the-shoulder mini, the 70s goddess look can be dressed up or down, depending on the occasion. Make sure to keep it playful by adding platform sandals, fringed handbags, statement earrings, and oversized floral headbands. Finish the look with a sweep of bright red lipstick, like e.l.f. Hydrating Lipstick, and become a "Queen of the Free" just like Maureen O'Hara did in the classic 1968 movie.