Fashion Trends: How to Accessorize a Two-Piece Jean Set for 2023 Maximalism within Minimalism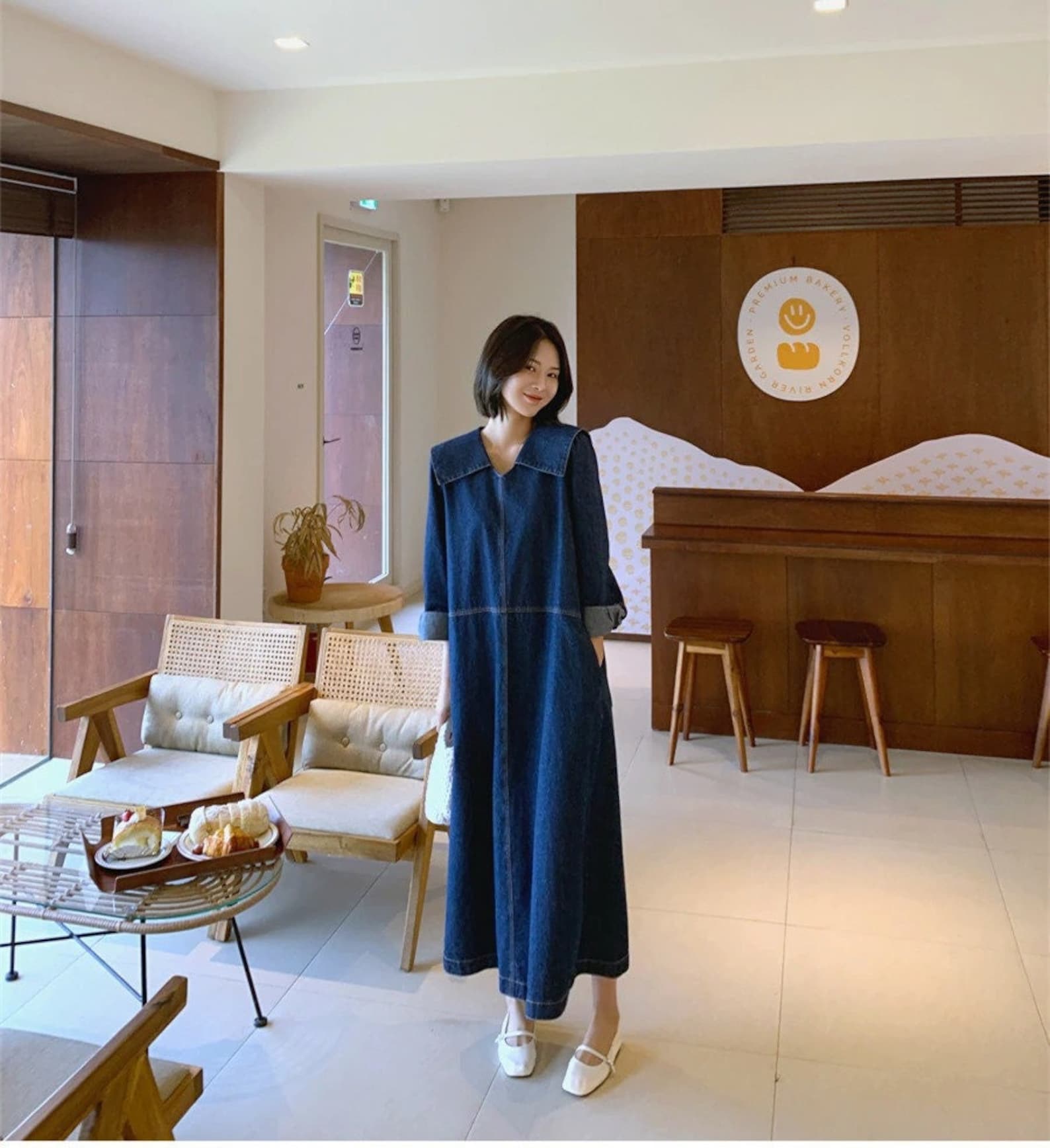 Hero is a maxi dress from MAYAcasual on Etsy
This year's major mainstream trend in fashion as well as interiors is maximalism within minimalism, the perfect combination of bold expressive elements paired with neutral styles and basic items.
In terms of fashion, it's a balancing act of statement pieces and minimal basics and denim is a perfect way to dive deeper into this look. A two-piece jean set may consist of anything from a blazer and jeans pairing to a skirt and blouse styling, making it one of the most versatile looks to wear from season to season. Here's how to accessorize a two-piece jean set to stay right on-trend for the coming year and beyond.
Accessory inspo for a denim two-piece
To start, a two-piece denim set can be accessorized both casually and in a formal way to accommodate different occasions.
When it comes to the less formal side of the spectrum, fashion icons such as Emma Stone, Kendall Jenner, and Gigi Hadid style it with statement shoes, classic gold jewelry, and eye-catching handbags. Celebrity stylists use varying hues of denim and finish the two-piece look with a waist-defining belt and a relaxed-yet-structure fit.
For a slightly more elevated look, Kim Kardashian, Katy Perry, and Rihanna gravitate towards bold colors and statement heels to create an all-out fashion-forward take on denim outfits. They opt for a slightly more relaxed style that still defines the waist while keeping the length long and clean for an eye-catching effect.
Except for party settings, blazer and jeans ensembles are your best bet. Not only do they look polished enough for the office while still allowing room to be creative and make a statement, but they are also comfortable and easy to maintain. Complete the look with a structured bag and pointed-toe shoes or ankle boots.
Add a thin belt to accentuate and cinch the waist.
Don't be afraid to experiment with different fits and shapes, but if you want to go with a more traditionally tailored look, opt for a straight-leg jean, and tuck in a printed blouse to pull it all together.
As for jewelry, when you go chunky, opt either for simple shapes or for the full-on aesthetic statement. All depends on where you're going.
Princess Polly: You Know Whats Up
Chunky bangle bracelets via IG @dinosaur_designs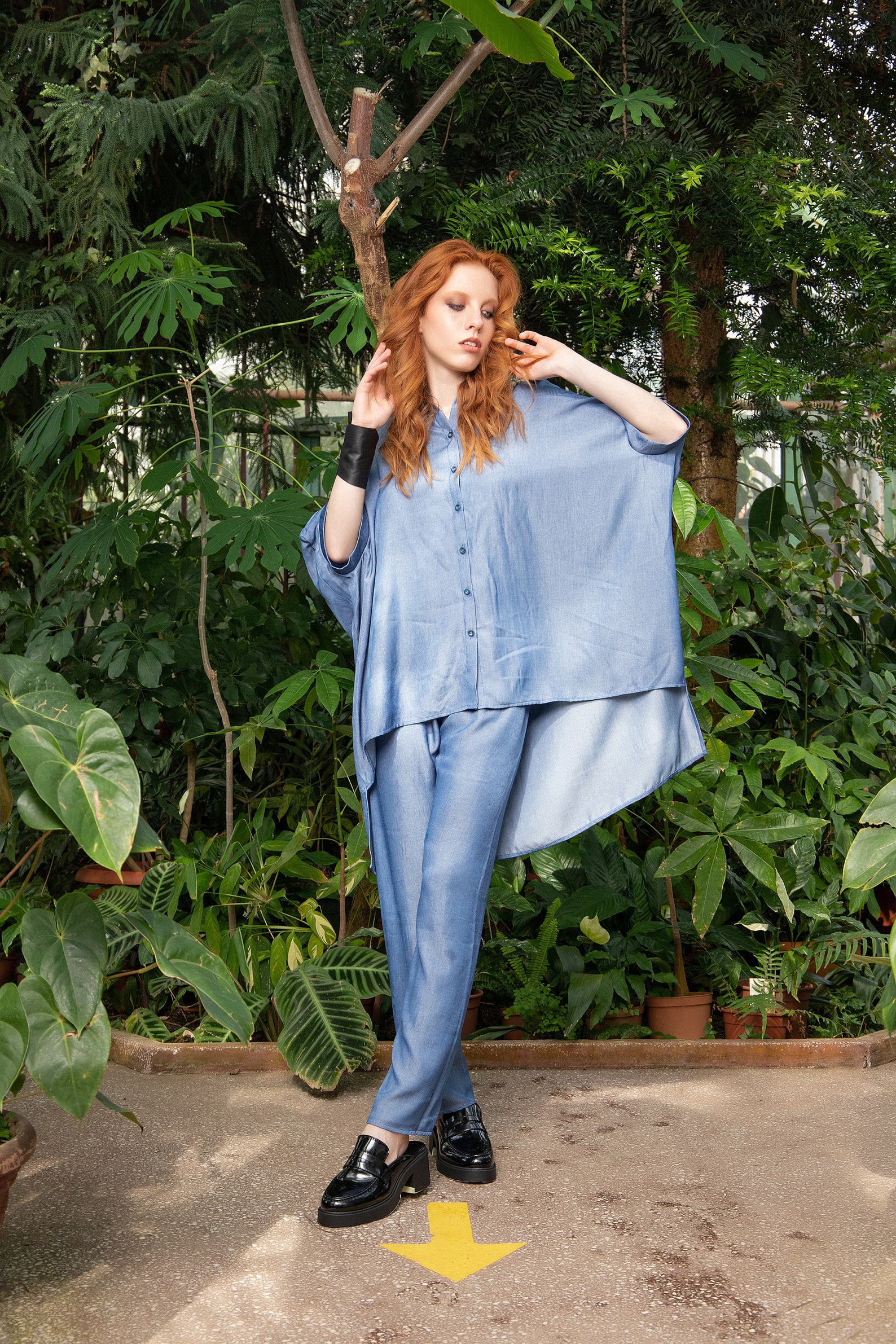 Minimalist denim set from Etsy: ADEPTT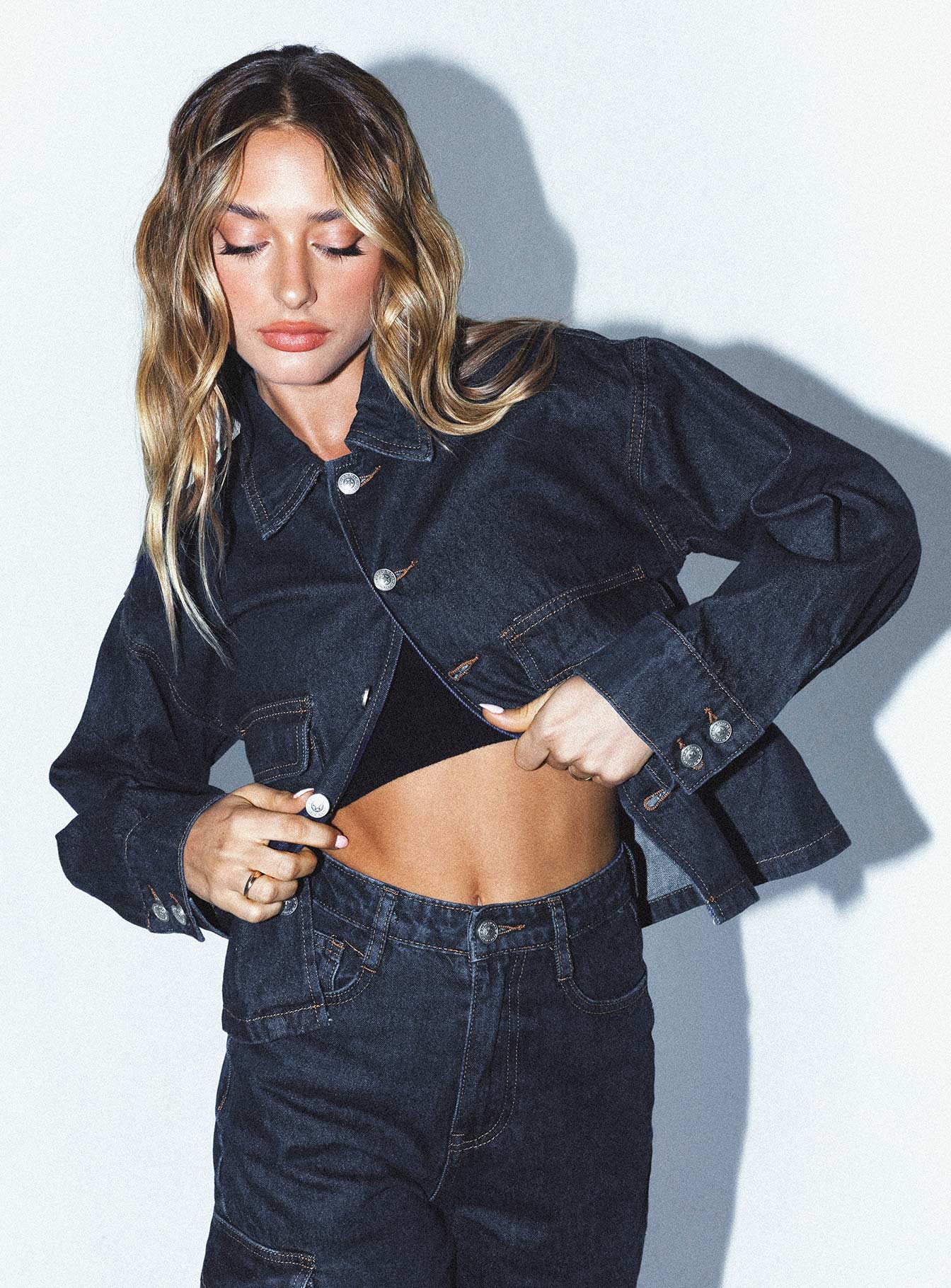 Princess Polly: Yola
Statement ornate earrings from IG @natparis_boutique
Y-necklace from Etsy: Goupi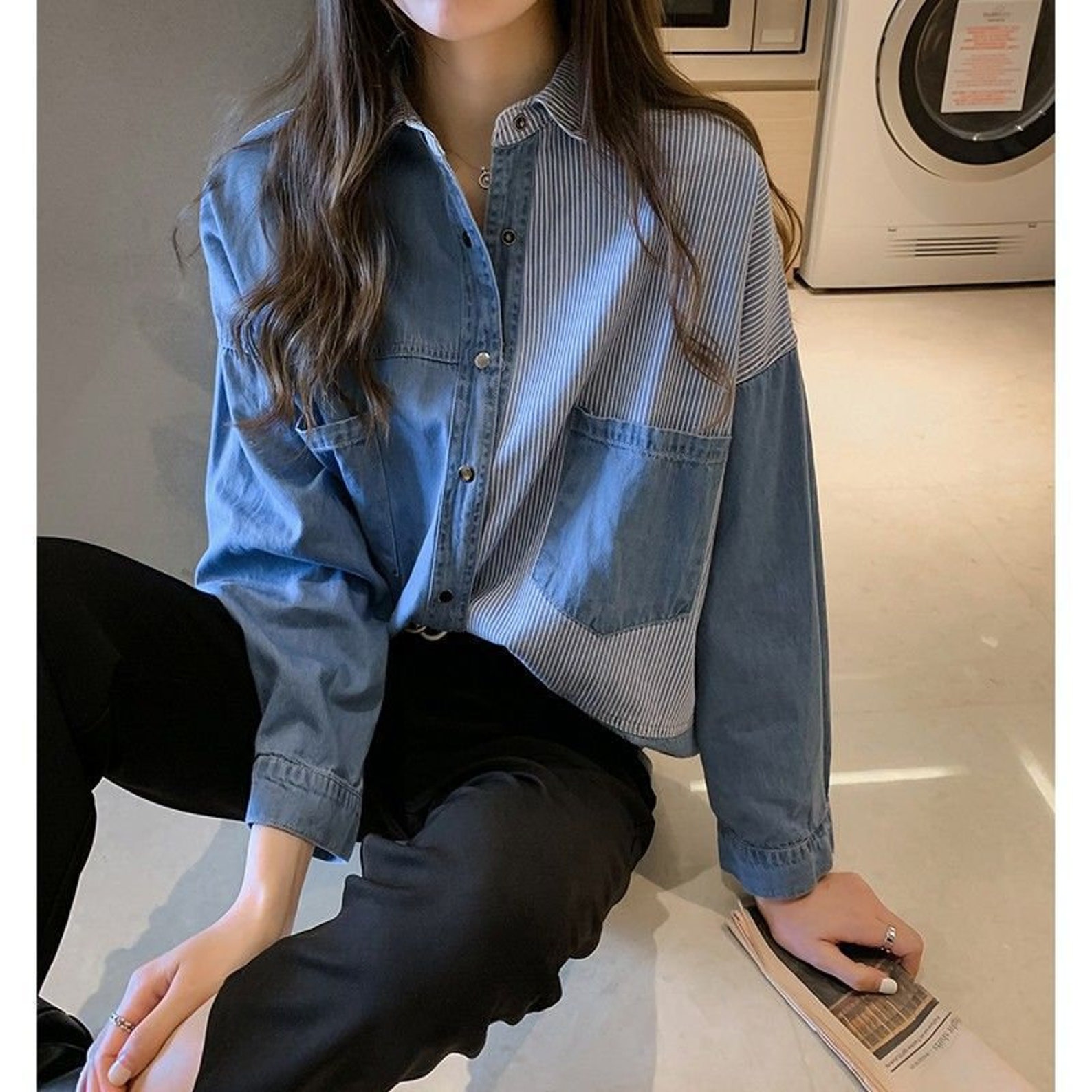 Korean-style denim top from Etsy: Sandiary
Whether you're going for a workday-friendly look or are wanting to make a fashion statement, let a two-piece denim set be your starting point. With the appropriate shoes and accessories, you can create one-of-a-kind looks that tap into 2023's maximalism within minimalism trend.
Boho choker from Etsy: LapetiteidylleStore