7 Indie-Made Furniture Pieces For a Beauty Business
Mirror via LuckyWallMirror on Etsy
Decorating a beauty salon can be tough.
On one hand, you want it to look chic and stylish to make impression on clients. But on the other hand, you need it to be practical and functional. But also, you don't want to have your salon designed in that usual cold and sterile way.
Fortunately, there are some classic furniture pieces that would go great in a salon, and we are here to share them with you! From antique mirrors and classy coat racks to humidors and styling chairs, these 7 pieces will give your salon that perfect mix of style and comfort. Keep reading to learn more about salon furniture.
1. Antique Mirrors and Their Replicas
If you want to add some style and glamor to your salon, you should definitely consider installing antique (or antique-looking) mirrors.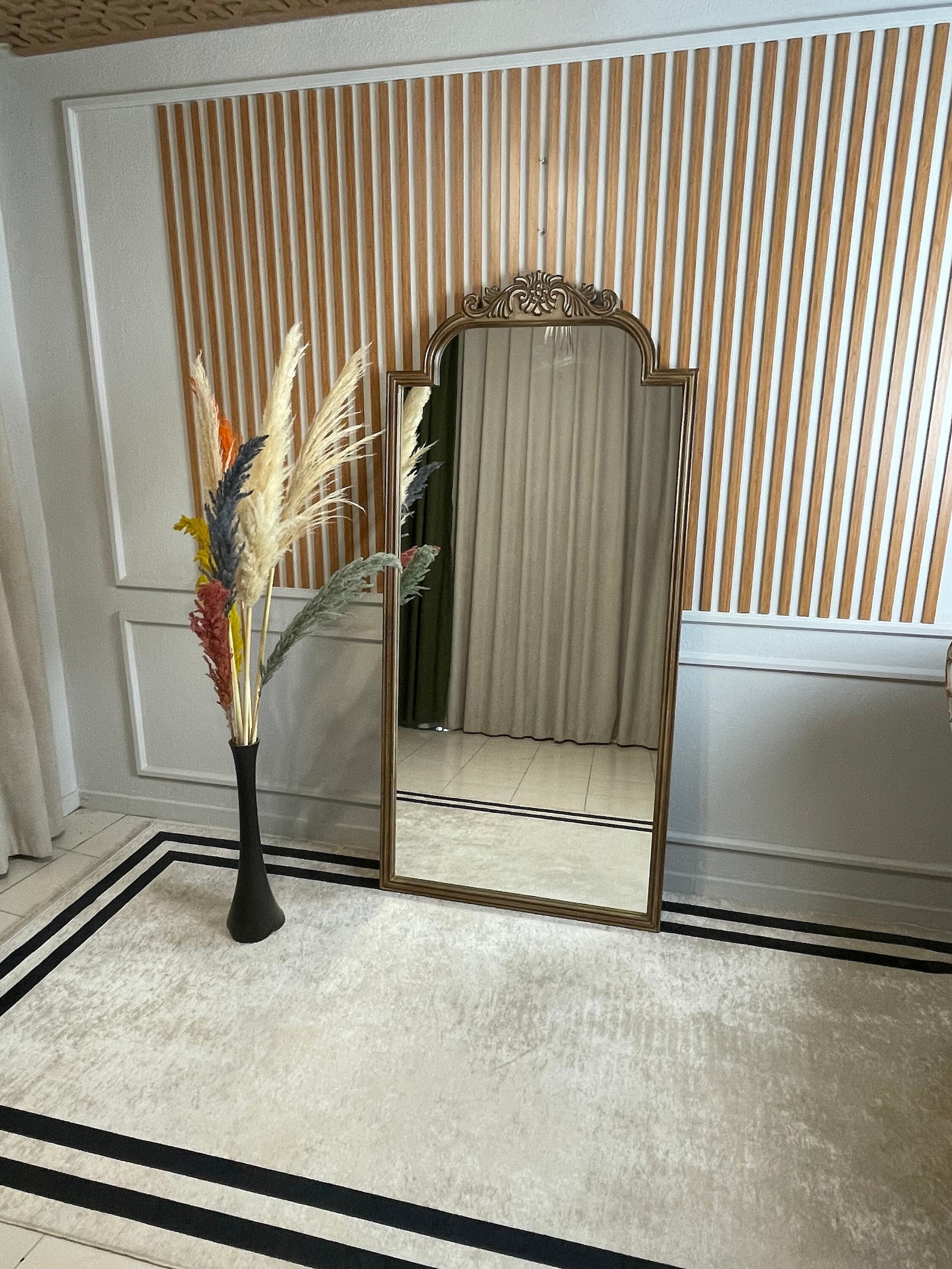 Etsy: MirrorDesign34
Decorating with a mix of old and new mirrors can add character and a unique feel to the salon that a row of basic and plain mirrors cannot.
It's an easy way to stand out from the other salons with a special old-time or exotic vibe. You can go for a grand tall mirrors or smaller ones with fancy trim and different shapes and sizes.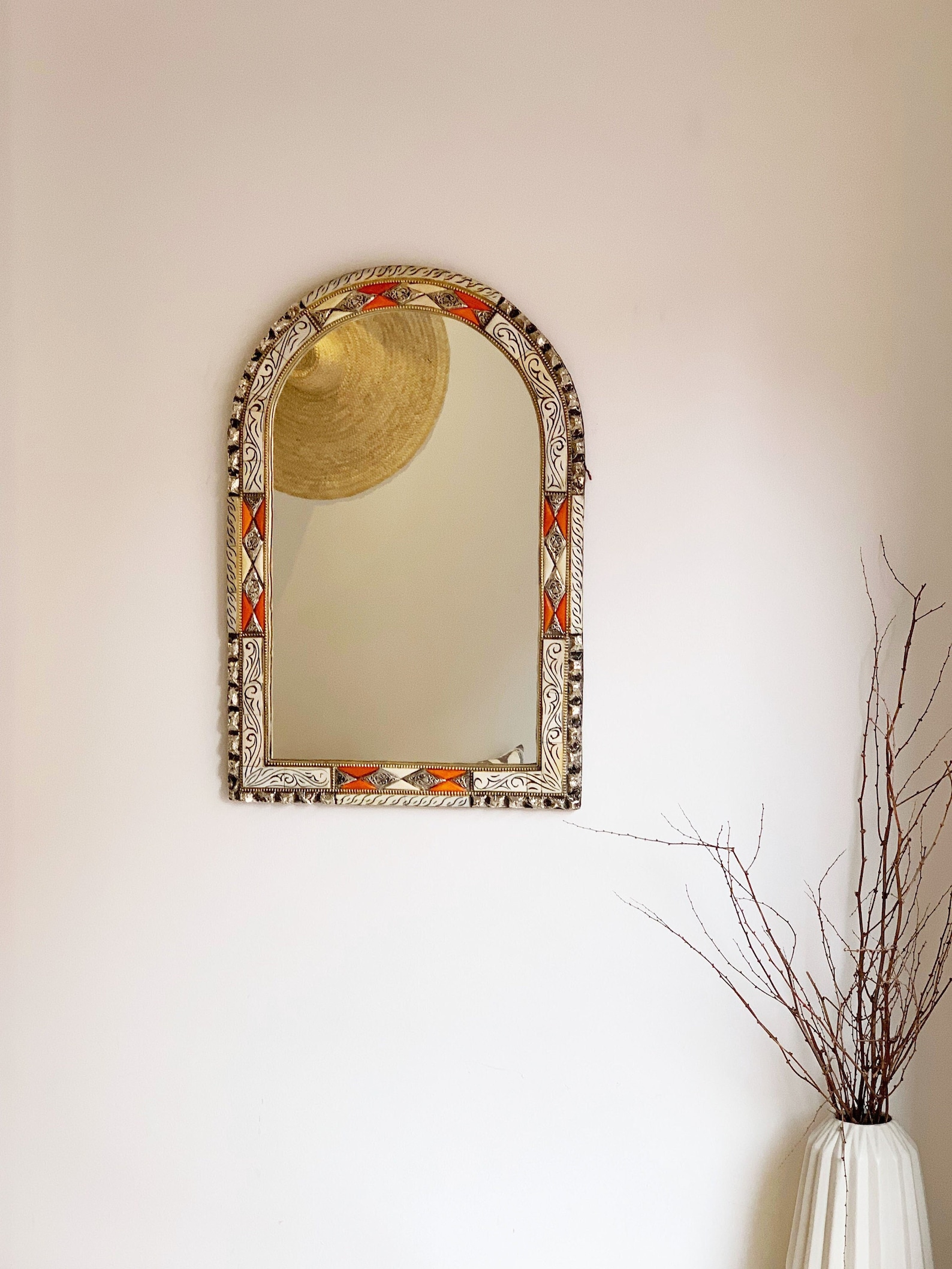 Etsy: Palmeraies, Vintage bone Moroccan mirror
2. An Aesthetic Coat Rack
One of the first things your clients will do when they enter the salon is take off their coats, so having an attractive but sturdy coat rack is a must.
This item is functional and essential for welcoming clients smoothly, but it can also be very trendy and pleasing to the eye.
Consider getting a wooden coat rack if you like the old cottagecore rustic vibe, or else a modern, chrome rack, for a more chic and up-to-date look.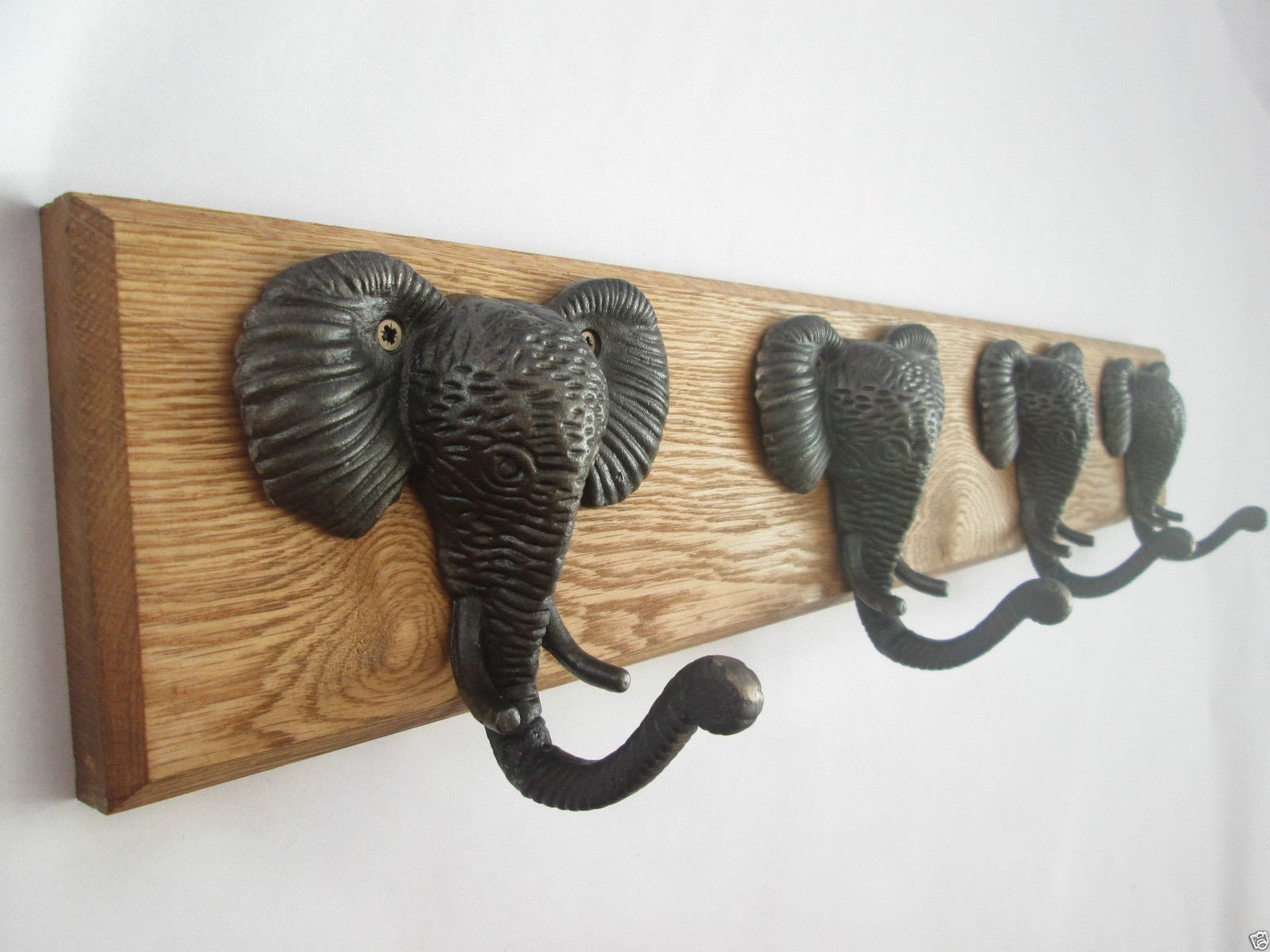 Etsy: IronmongeryWorld, Rustic coat rack with elephant head hooks
3. Humidors for Aesthetic
If you want to add some class and charm to your salon, consider putting in some elegant and stylish practical furniture. Furniture humidors are humidity-controlled boxes, tables or cupboards that can be used for storing cigars and cigarettes.
However, beyond this function, they can add an aesthetic vibe to a room and make a place look more classy and well-decorated. Have a look online for a humidor that suits the style of your salon.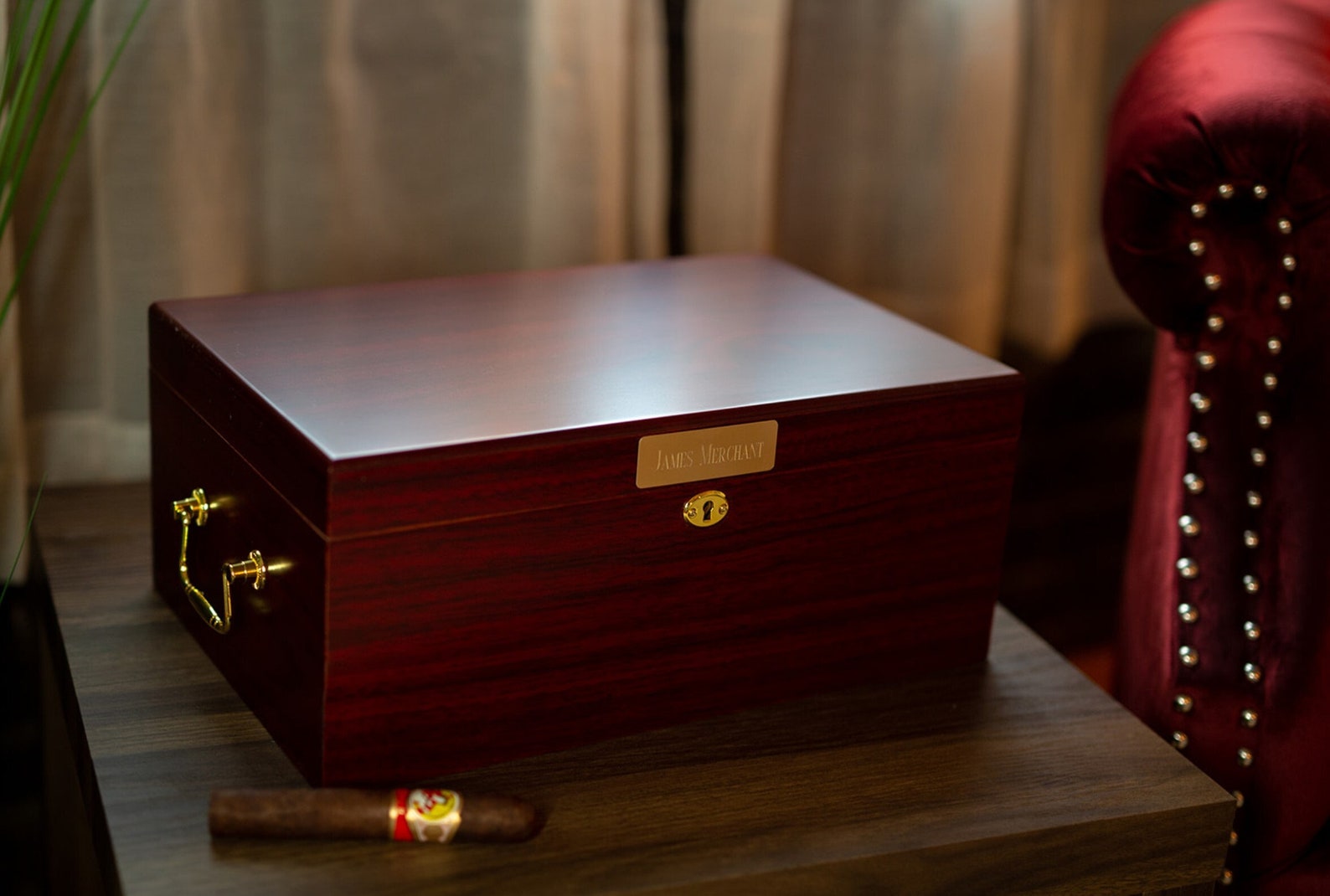 Etsy: HumidorBox
4. Styling Chairs
When it comes to furnishing a salon, comfort is key for both stylists and clients. A good salon chair should be stylish and inviting, but also functional and durable. Look for comfortable leather seats, complete with foot and headrests. For an even more glamorous touch, you can even get chairs with hydraulic height adjustment systems that allow you to find the perfect position for each client.
The comfort of your clients is one of the most important factors in whether or not they will return to use your services again. Do make this a priority, having your customers sit in a good and aesthetic salon chair really changes how they see your business.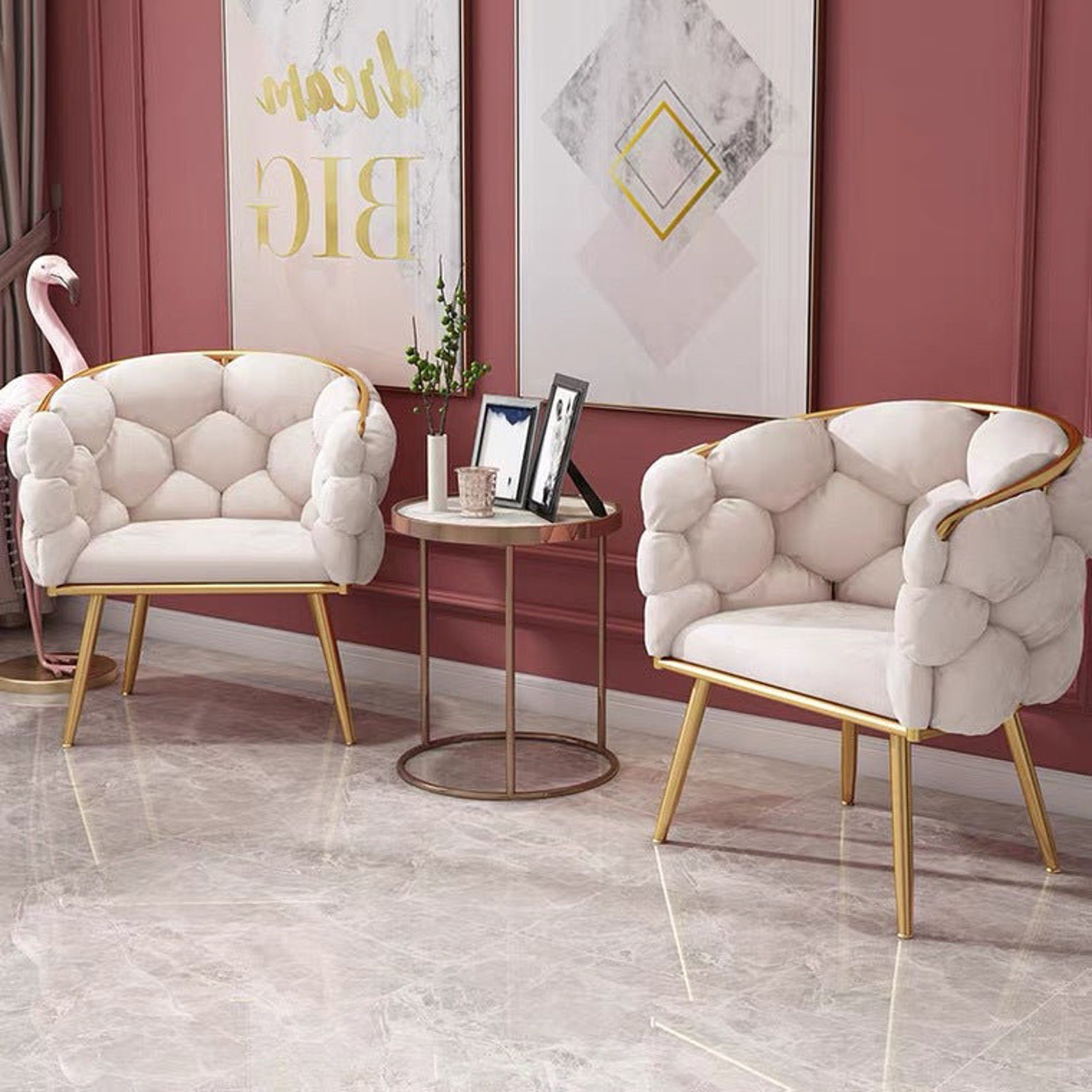 Etsy: ElvatoFurniture, Makeup chair
5. Shampoo Bowls and Sinks
You might be thinking of these in a strictly practical way but they do come in a variety of styles and materials, so you can choose one that best fits the aesthetic of your salon.
Light-colored ceramic and porcelain bowls are a good fit for the rustic vibe, making them a popular choice at the moment.
Stainless steel bowls are another popular option, if you are looking for items to build up a more minimalist and streamlined look.
Glass bowls are a less common option, but they can add a touch of elegance to a salon. They are also a better fit for a minimalist interior setup.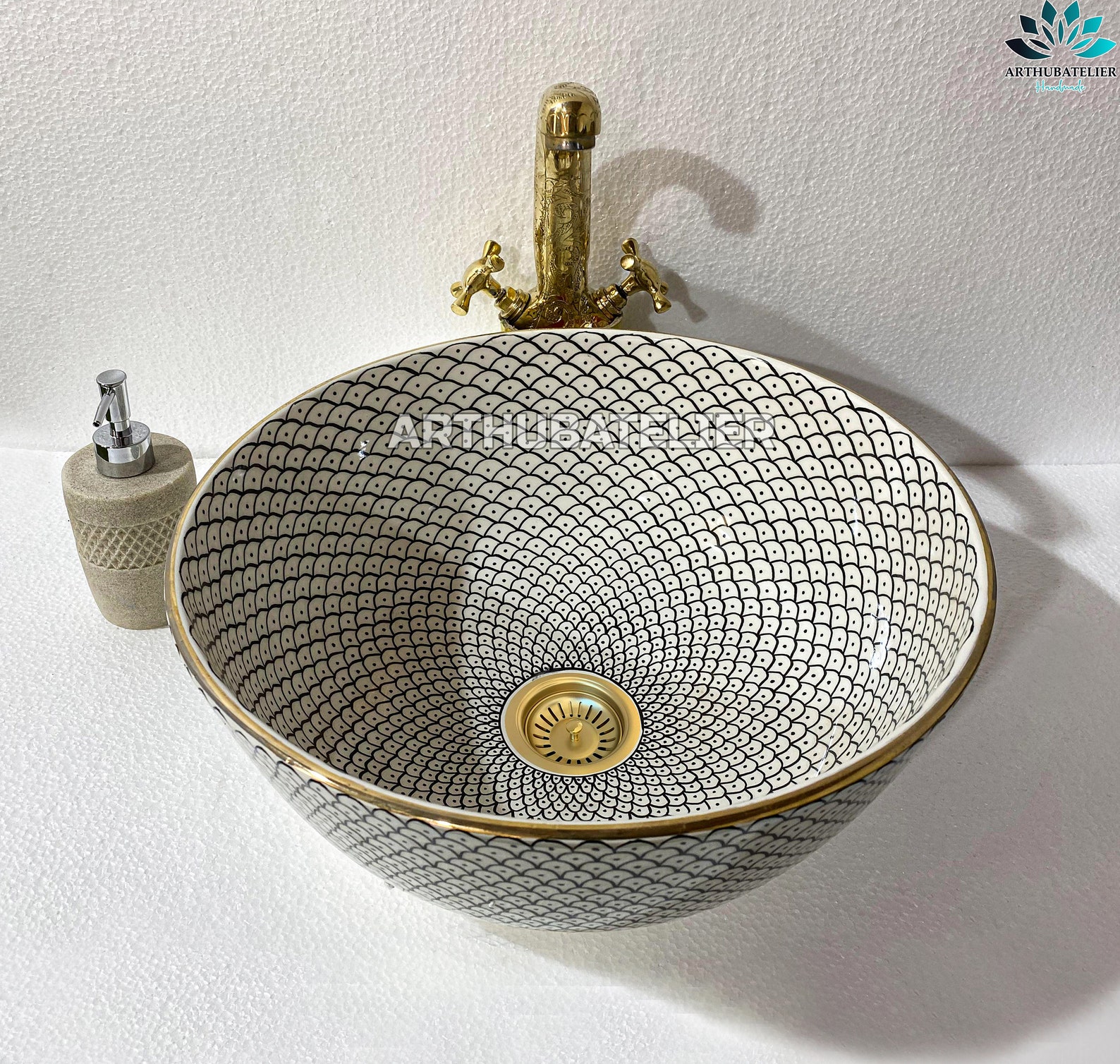 Etsy: ArthubAtelier, Gold hand-painted ceramic sink
6. Massage Tools
Massage table and a skill are the only things you strictly need to provide your clients with a relaxing and comfortable experience, but that does not mean that the rest of the massage tools do not make any difference.
For one, aesthetic bottles for your massage oils can be a great addition to any salon's decor. Other than that it pays to invest into anything that creates an easy mood in the room - soft carpets, plenty of candles, small decorative items.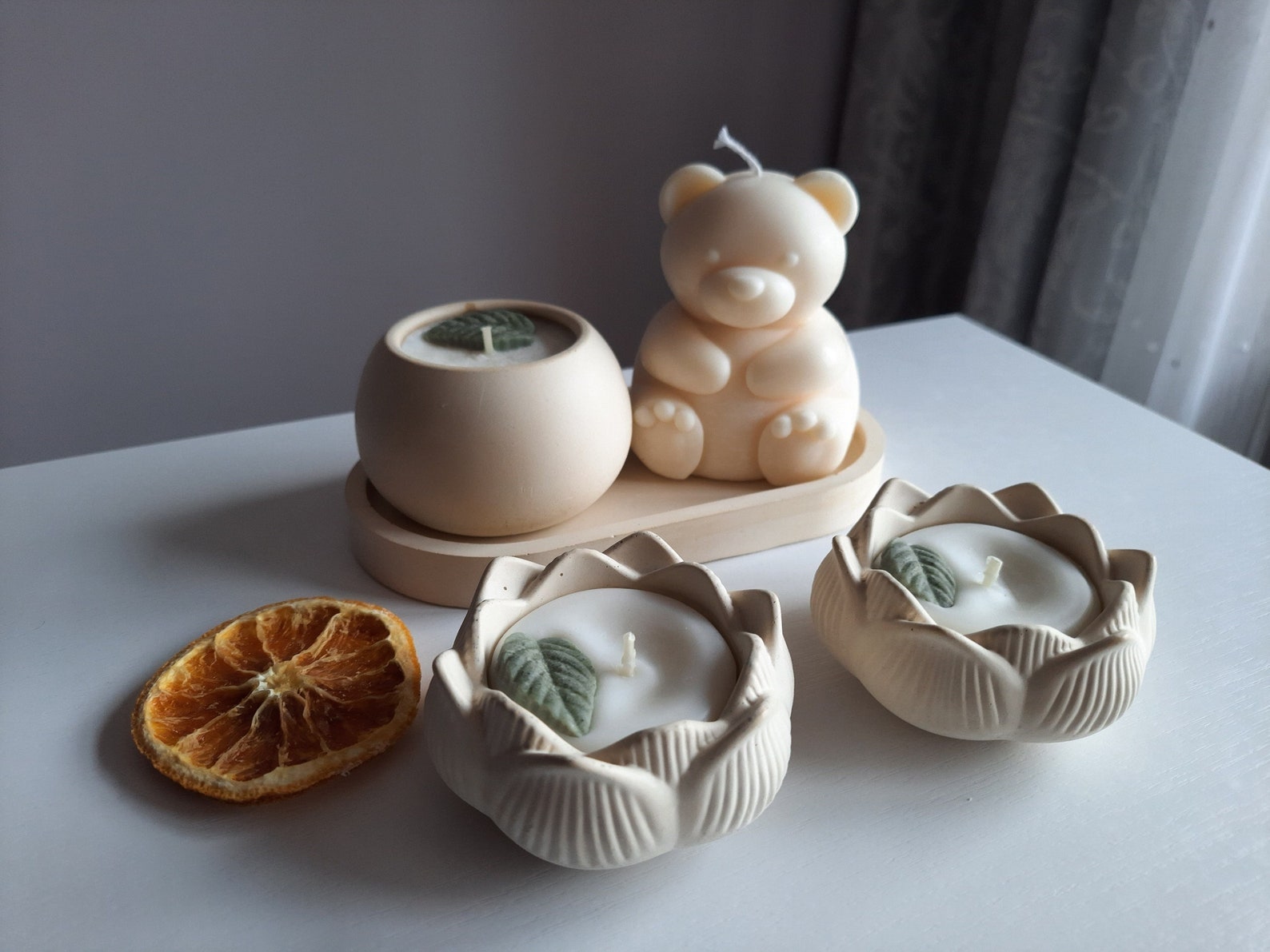 Etsy: LuxxWaxx, Set of 4 organic candles (lotus and bear)
7. Reception area
Finally, the reception desk is where your clients will check in and out, so it is their first and last impression of the salon.
It is very important to decorate that space in a way that is inviting but professional. Less is usually more in the reception area.
One of the items that will be on display the most will be the order book. Get one that is covered in sturdy dark leather or in plastic, don't go for a paperback one. It will look worn out pretty quickly.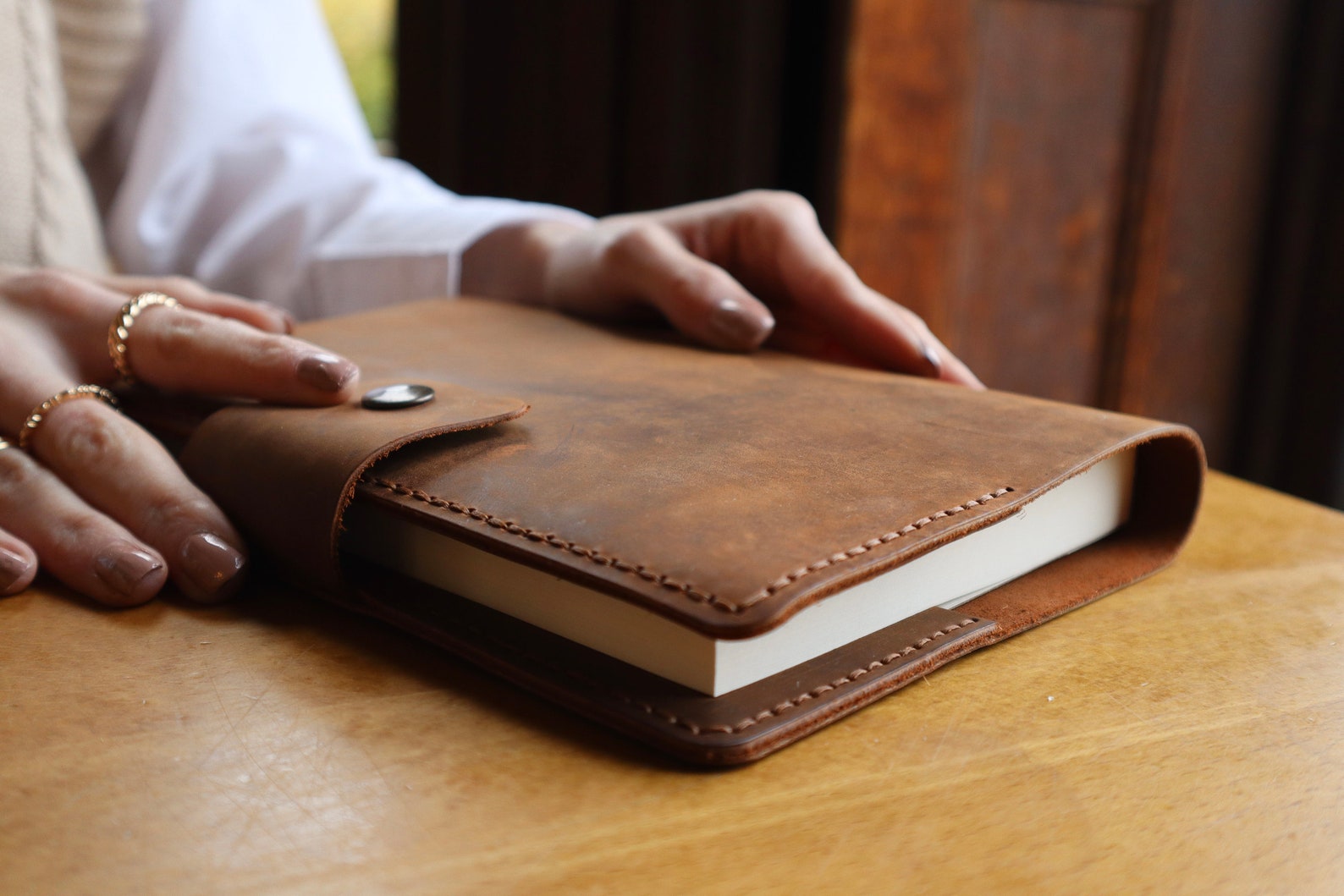 Etsy: SuSaDesignUK, Genuine leather refillable journal
This has been a quick guide to decorating your salon with classic furniture pieces. From coat racks and styling chairs to humidors and a great reception desk, hopefully, now you have a good idea of what your salon needs to be comfortable and stylish. Remember to consider the practicality and functionality of each piece as well as its aesthetic. You ideally want furniture that adds to the charm of the salon, as well as the overall efficiency of the space. Have fun decorating your salon!