Mint Magic: Elevate Your Style with Vibrant Pairings for Mint Green Outfits
If you're ready to express yourself with color, you've come to the right place!
Mint green is the perfect tone when you want to combine delicate shades with fun, vibrant colors - and look stylish while you're doing it. This unique pastel color is often associated with summertime and is the perfect base hue to build your outfit around. It adds a soft, feminine feel to any look, making it easy to mix and match with a variety of other colors - and you don't have to stick to traditional neutrals.
Adding bright details to key parts of your outfit, like your accessories, shoes, or jewelry, can lead to a playful look that complements mint green pieces perfectly.
Whether you're looking for an iconic date night look, an outfit for a casual day of running errands, or something to wear for a special event, these mint green outfit ideas will give you plenty of inspiration!
Playful Mint Green Aesthetic Outfit Inspo
For those looking to add a playful twist to their monochromatic look, incorporating mint green into their wardrobe is a great way to stand out. Whether looking to create a bold fashion statement or just make a subtle nod to the latest trends, mint green is an excellent color for creating a visually appealing style.
Mint green two piece from Etsy: MoraBrand
Korean-style two piece coord from Etsy: EthnicMall
To really make a statement, combine mint green with vibrant colors to create an interesting and dynamic look.
Opt for a tank top in a bold teal shade and pair it with a skirt in mint green, then add a bag in a bright and electric lime. Or try a peach-hued dress with an acid wash mint green denim jacket for an unexpected retro color combination.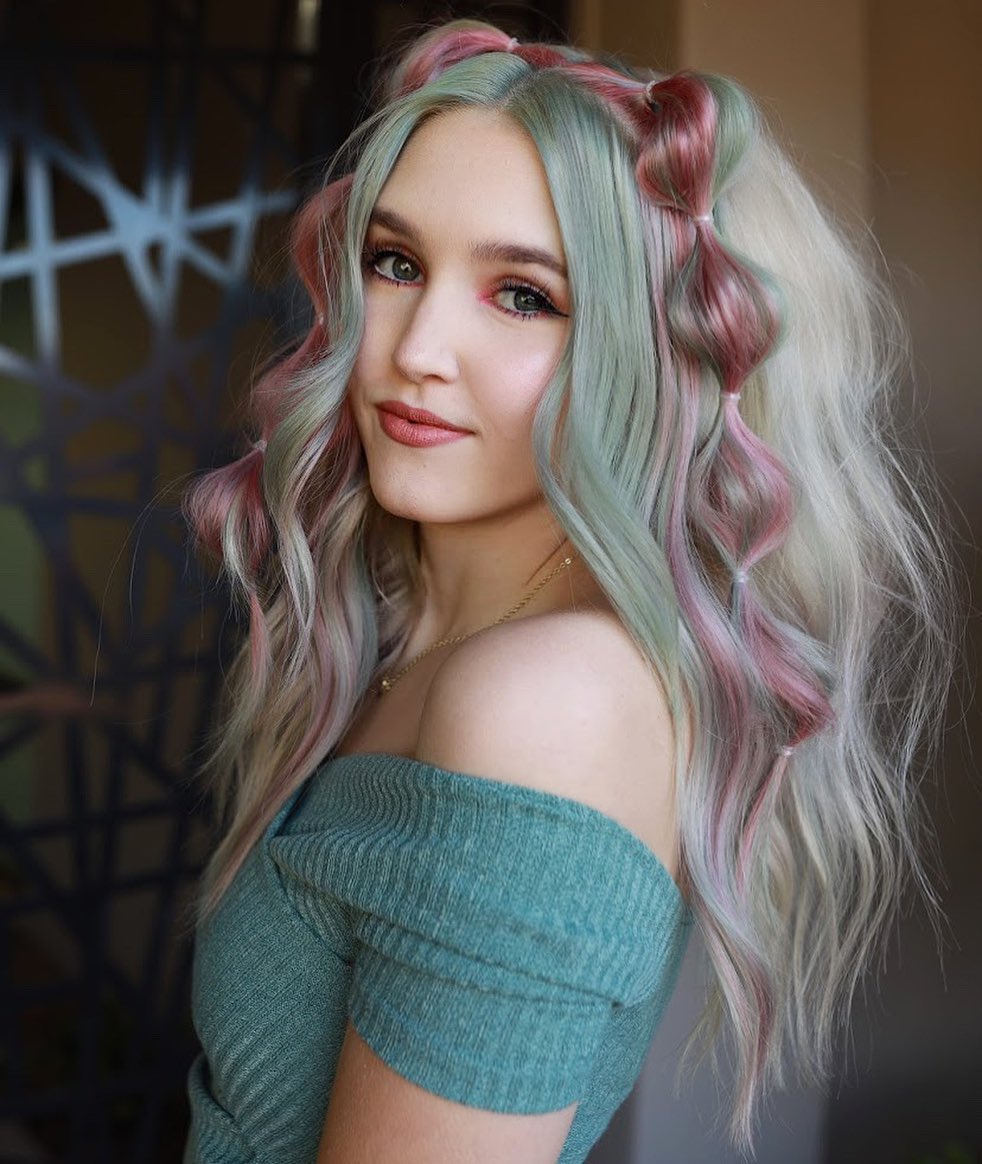 Vintage 80s dress from Etsy: VintageOrg4sm
IG @catcoiffeur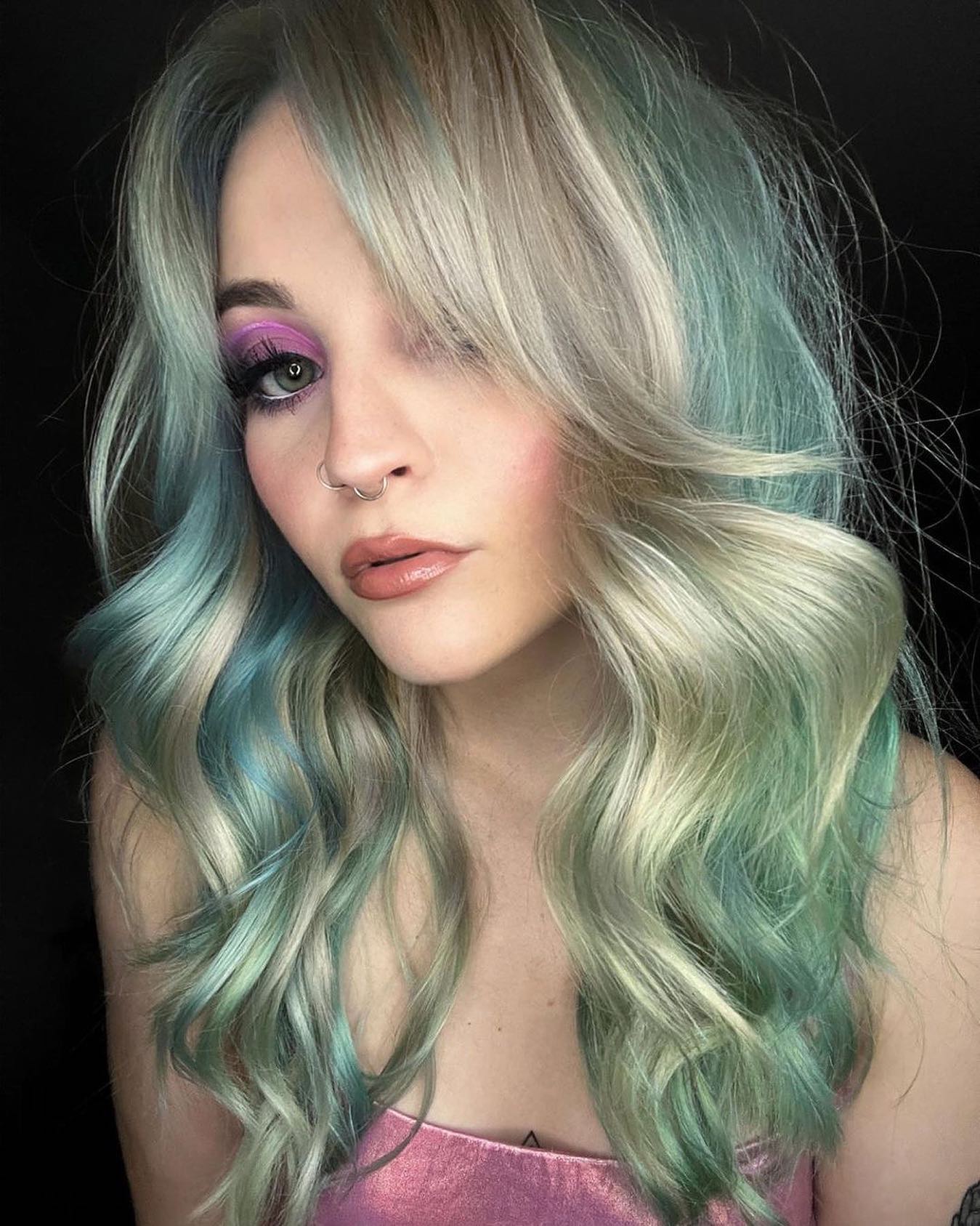 IG @beautifinder
Kaftan from Etsy: EthnicMall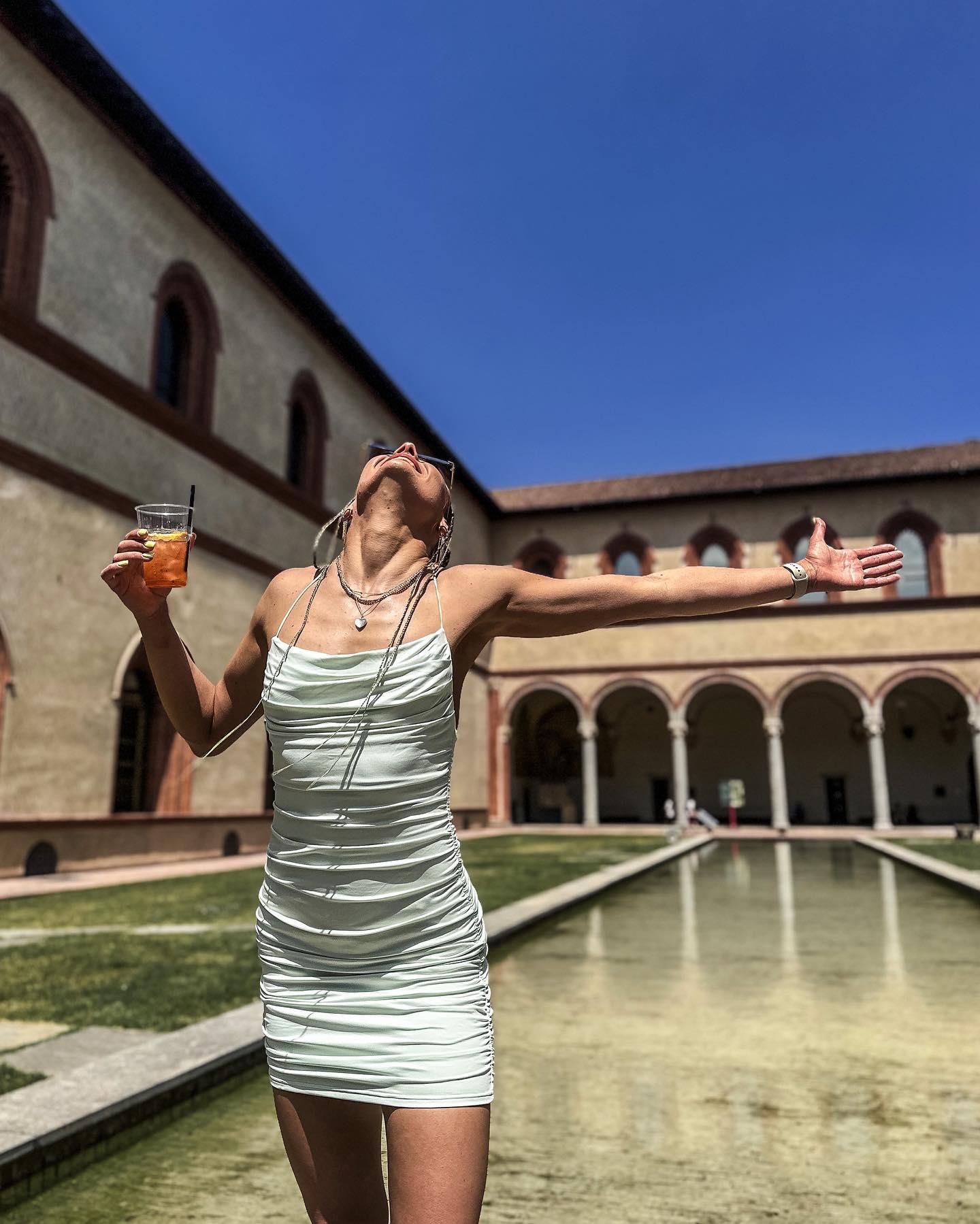 IG @paulawojtysiak
IG @frau_mone
For a dressier look, pair an elegant beige and a pastel mint green. It might work to add sophisticated shoes, but it might work better to keep the rest of your outfit and accessories in muted khaki tones.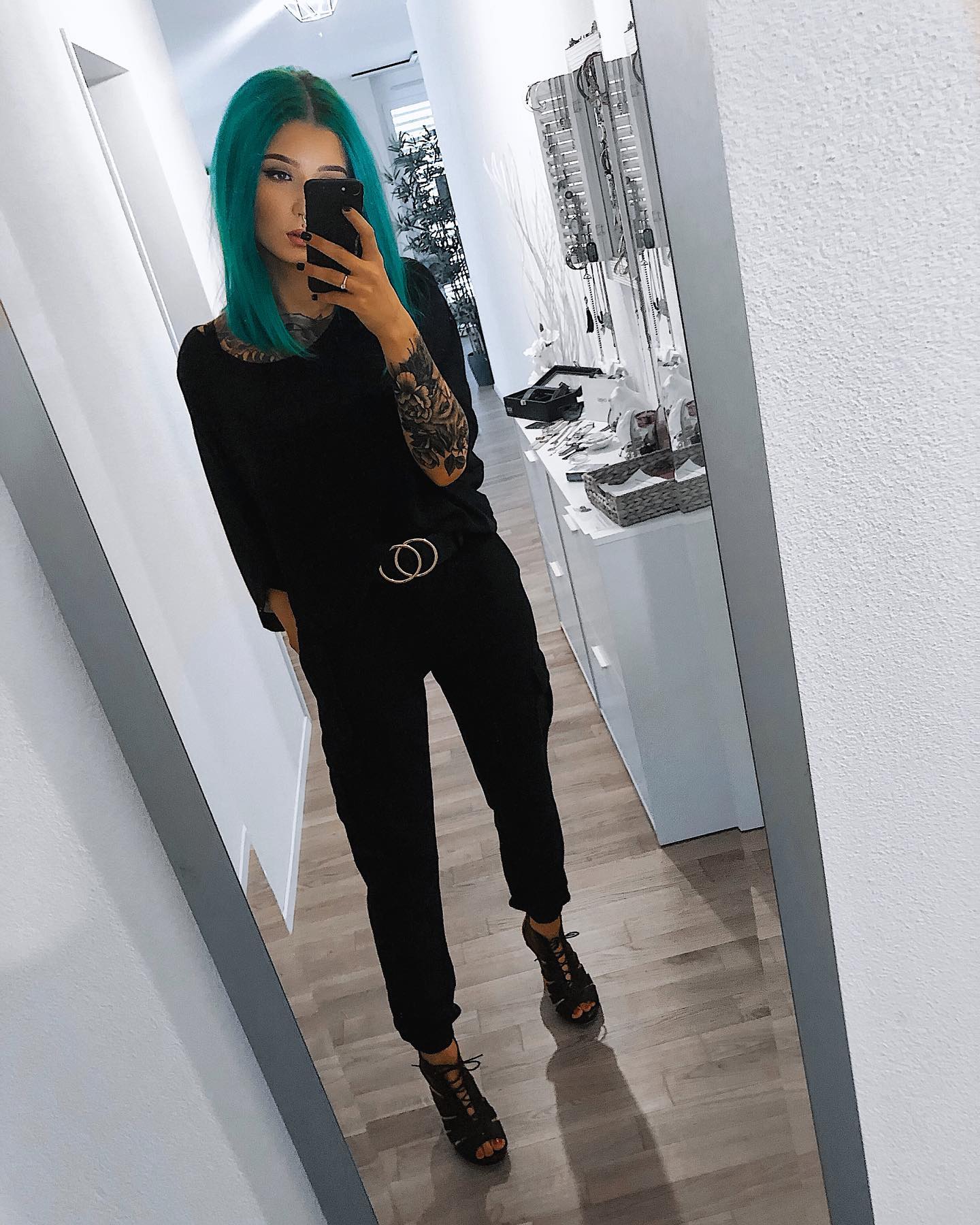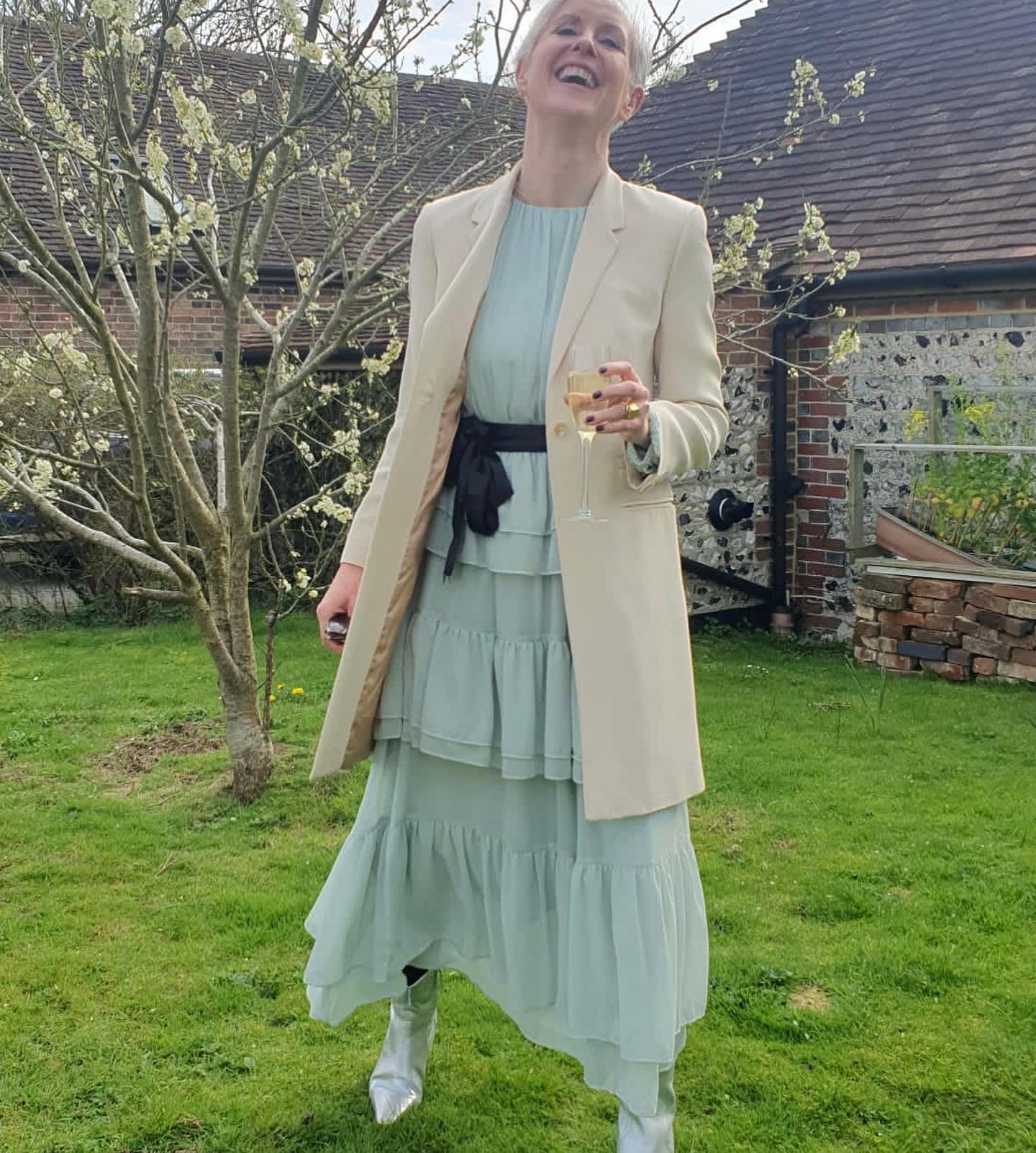 IG @moldhead
IG @ponyclubgothstyle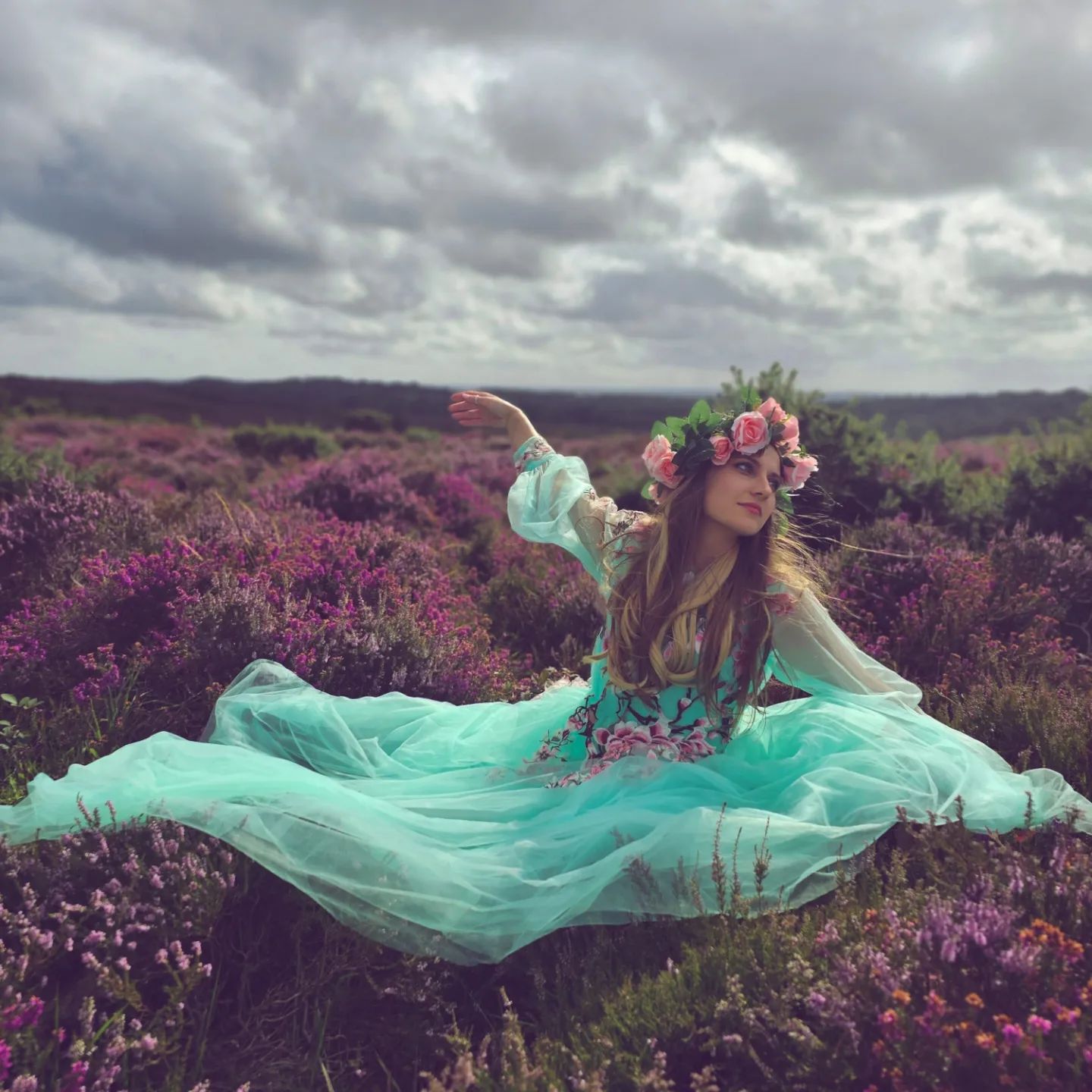 Dress from IG @moonflowersdresses
IG @r.mi_jjyu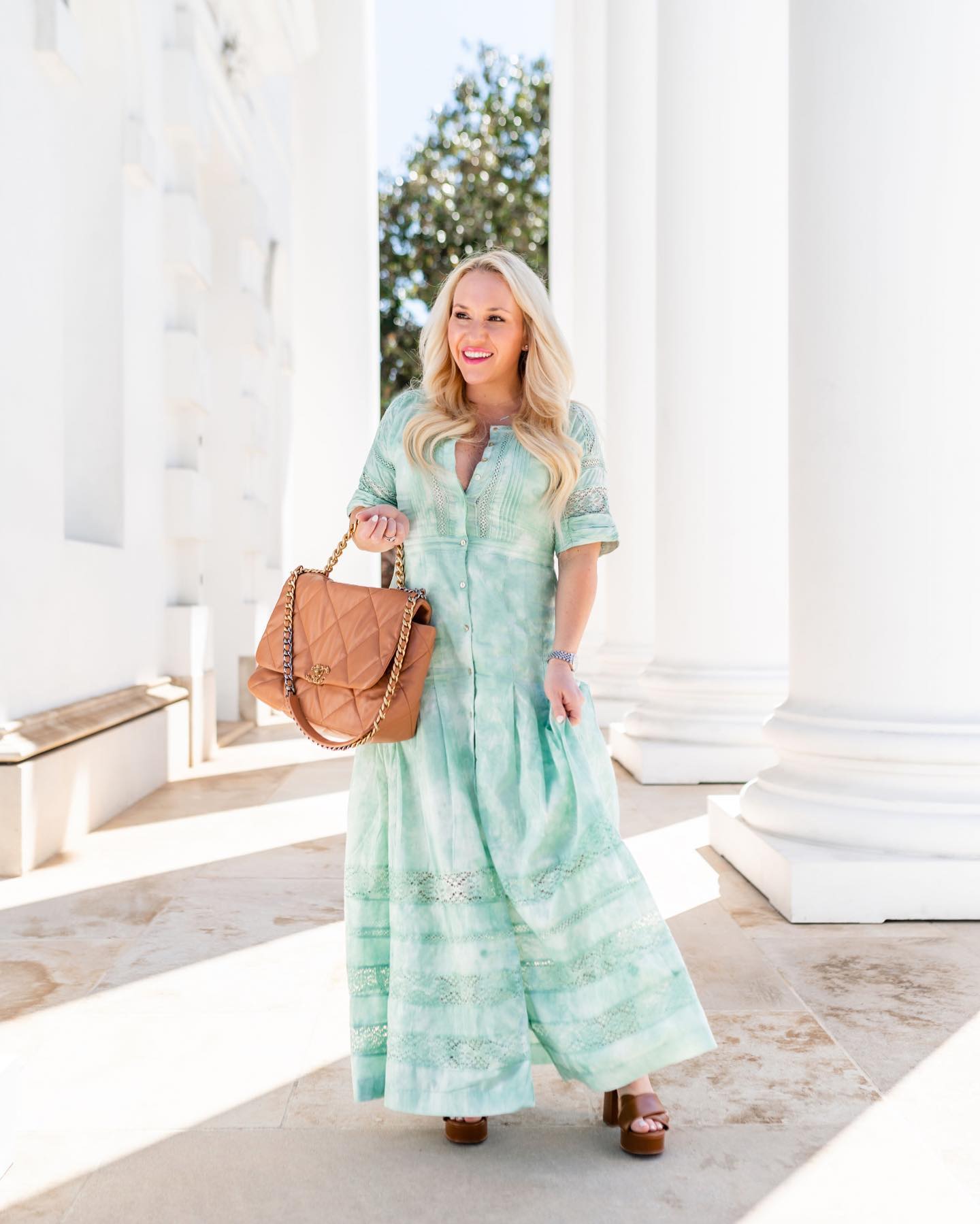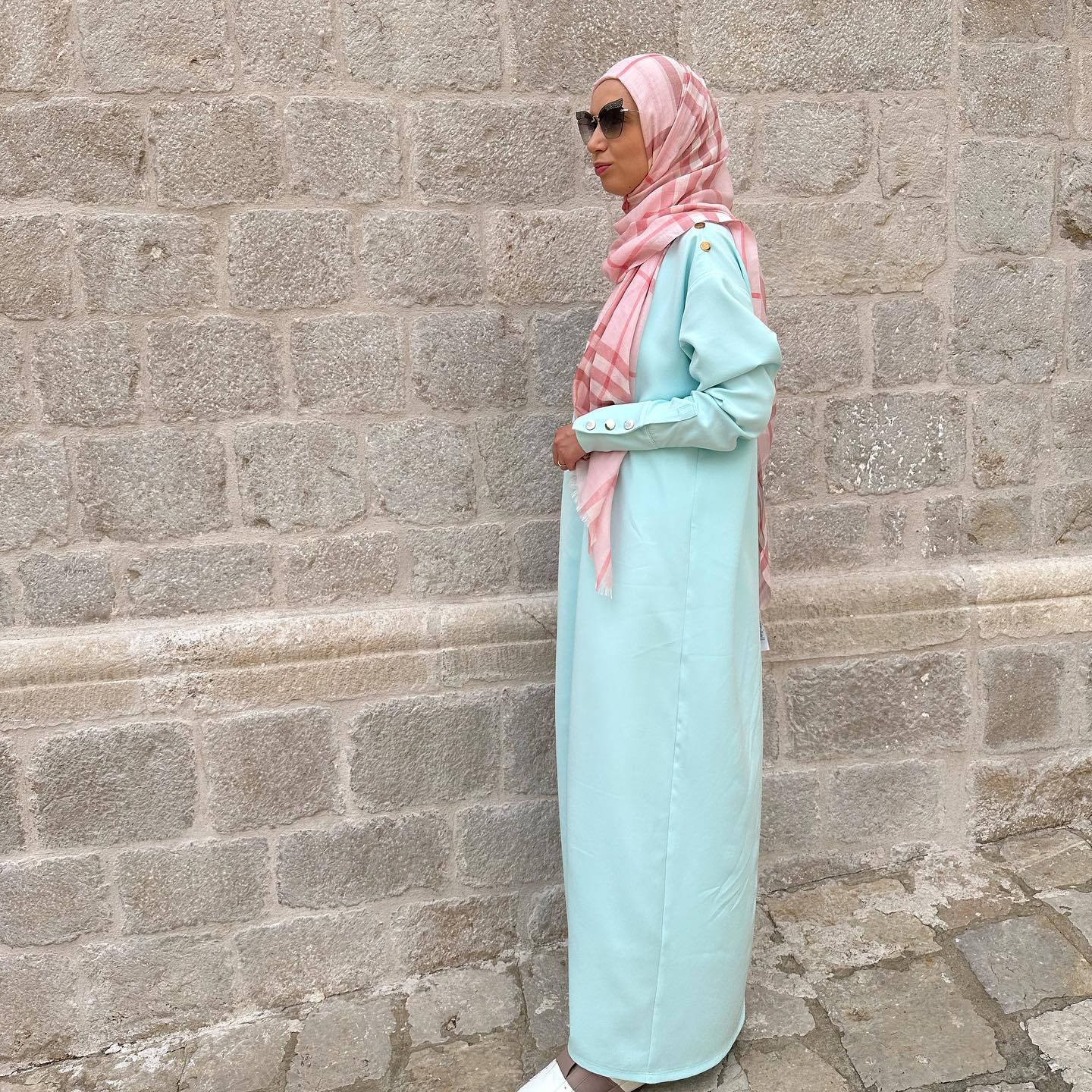 IG @lauren.k.wilson
IG @ilmazilic
Denim is always an excellent pairing for mint green, and a distressed pair of jeans in a shade of blue or a vibrant shade of red offer an interesting backdrop for a mint green top.
For an intriguing effect, go for a minimalist mint outfit with accessories in contrasting colors such as pink, dark teal, or bright white.
IG @fortunestore8.id
For example, a pair of neon pink heels can bring a vibrant touch to an otherwise muted ensemble. Create an interesting combination of colors and add mint green accessories such as a statement necklace, brooch or headscarf. Don't be afraid to go bold - mix and match complementary colors to create a unique and unforgettable look. With the right combination of colors and accessories, it's easy to craft an eye-catching ensemble with just a few pieces of mint green clothing.
If you're in the mood for something more daring, why not try a mint green crop top with high-waisted jeans in a bright and cheerful hue, like turquoise. That will have a lot of 80s casual vibe.
These mint green outfit ideas are just the tip of the iceberg - the color combinations that you can create with this beautiful pastel hue are endless. Whether you're aiming for a stylish yet understated look, or a totally unique outfit, you can't go wrong with mint green!
Searching for some more mint green outfit ideas?
Celebrities are constantly seen taking fashion risks and pushing the boundaries of style. Mint green, paired with neon or sugary colors, has become a popular trend among these fashion influencers. Whether it's a dress, pantsuit or skirt ensemble, mint green gives the outfit a calming, girly touch that is still modern and eye-catching. Take for example, Emily Ratajkowski who recently wore an asymmetrical, mint green mini dress with bright yellow pointed-toe pumps to the Annual Variety Power of Young Hollywood event. The look was finished with double-hooped statement earrings for a sultry feel.
Megan Fox showed off her daring style at the world premiere of 'The Warrior' by pairing her mint green mini dress with electric neon pink boots. Similarly, singer Janelle Monae was seen out in a sporty yet chic combination of a sleeveless t-shirt dress and bright green neon booties. Clearly, neon and mint are the perfect partners when it comes to making a fashion statement.
This trend can be adapted to suit any occasion. Wear it casually with a pair of high-waisted jeans and a sleek white blouse, and some fresh white or custom letters, or even dress it up with metallic accessories and bold prints. Another idea is to try out pink and mint together and pair an A-line skirt or an off-the-shoulder dress with bright fuchsia heels. Accessories like bags and sunglasses can also be used to give a look an extra pop of color, as seen with Ariana Grande wearing a dainty mint green sundress and chunky blue sunglasses.
In essence, mint green outfit ideas offer endless possibilities for those who want to be daring and fashionable. It's a great way to express your inner chic and to make sure you stand out in the crowd. Who knows, your next OOTD might just be the talk of the night.