15+ Looks to Nail it with Stunning Aesthetic of Negative Space Nails
Instantly identifiable and full of delightful aesthetic opportunities, negative space nail art is an art form that is taking off in the world of fashion and beauty. Whether you're looking for something classic and beautiful or bold, modern ideas, negative space nails have something to offer. Best of all, anyone can get creative and create a simple negative space design - no experience necessary!
IG @gretagardner
The concept of negative space nails is simple: the designs focus on the spaces between the pieces, rather than the pieces themselves. Using colorblocking and geometric shapes, a minimalistic aesthetic is created that looks stunning on the nails. Celebrities like Cardi B and Rihanna have been spotted wearing this design, proving that even the stars love a bit of negative space on their digits.
But before you make any drastic life choices like this, consider how you can incorporate this look in your own unique way. To help you get started, we've rounded up some of the most stunning negative space nail art ideas so far, ranging from ultra-chic to playful.
Best of 2023: 15+ stunning negative space nail art ideas
If you're after something simple but with added drama, opt for a two-tone treatment. Here, metallic colors are used on the background and tips of the nails, while a solid color highlights the negative space. It's a perfect example of understated glamour.
For a retro aesthetic look, try an abstract artwork on the nails. Some of these designs are popular in Korea, some lean more into the mod aesthetic. Usually, this design features streaks of paint or glitter placed on a neutral base in a pattern.
The strokes can be fuzzy and brush-like or precisely defined and very minimalist. It's a good pick for occasions where you won't wear anything far out of basics.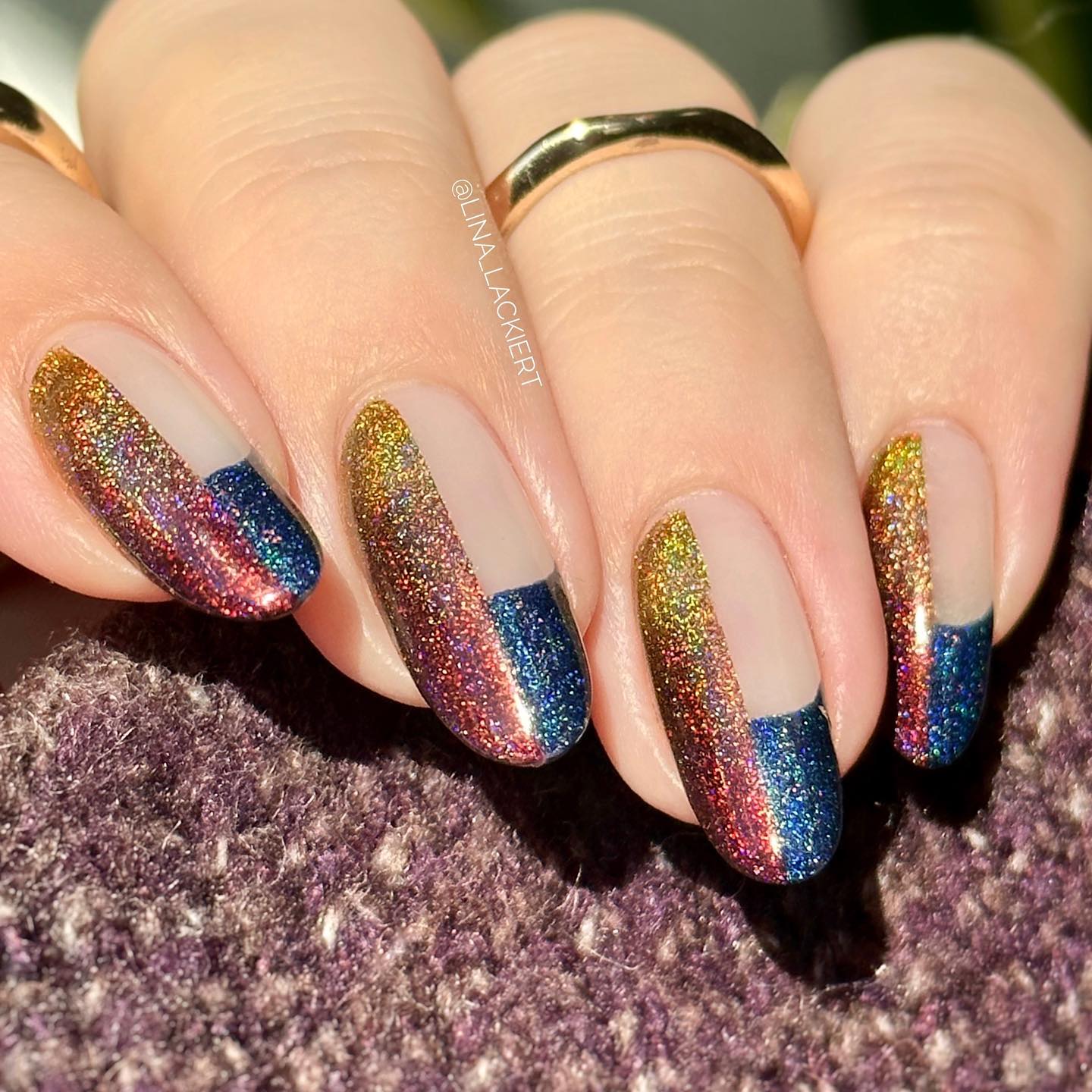 IG @lina_lackiert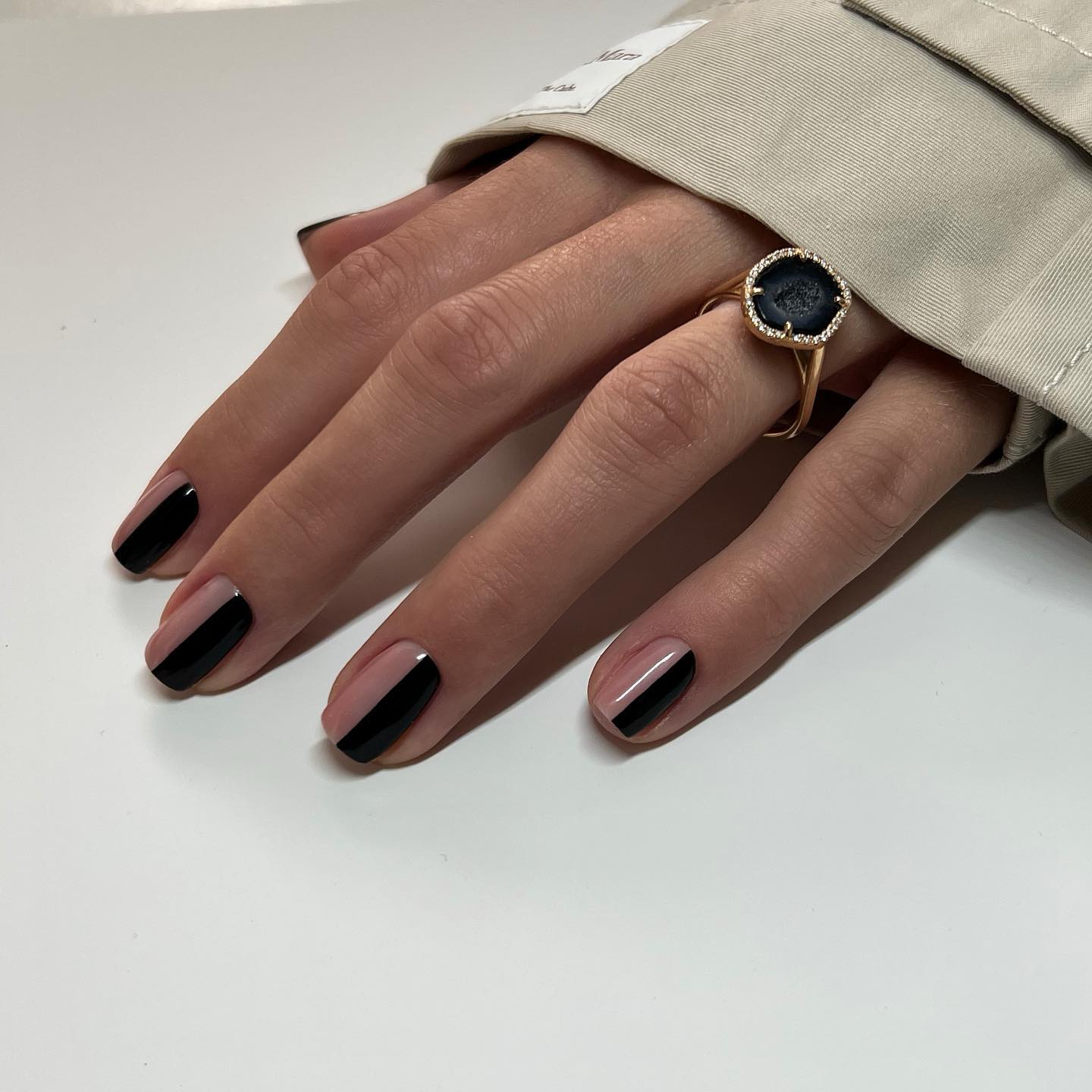 IG @anouknailedit
Polish swatch from IG @peopleofcolorbeauty brand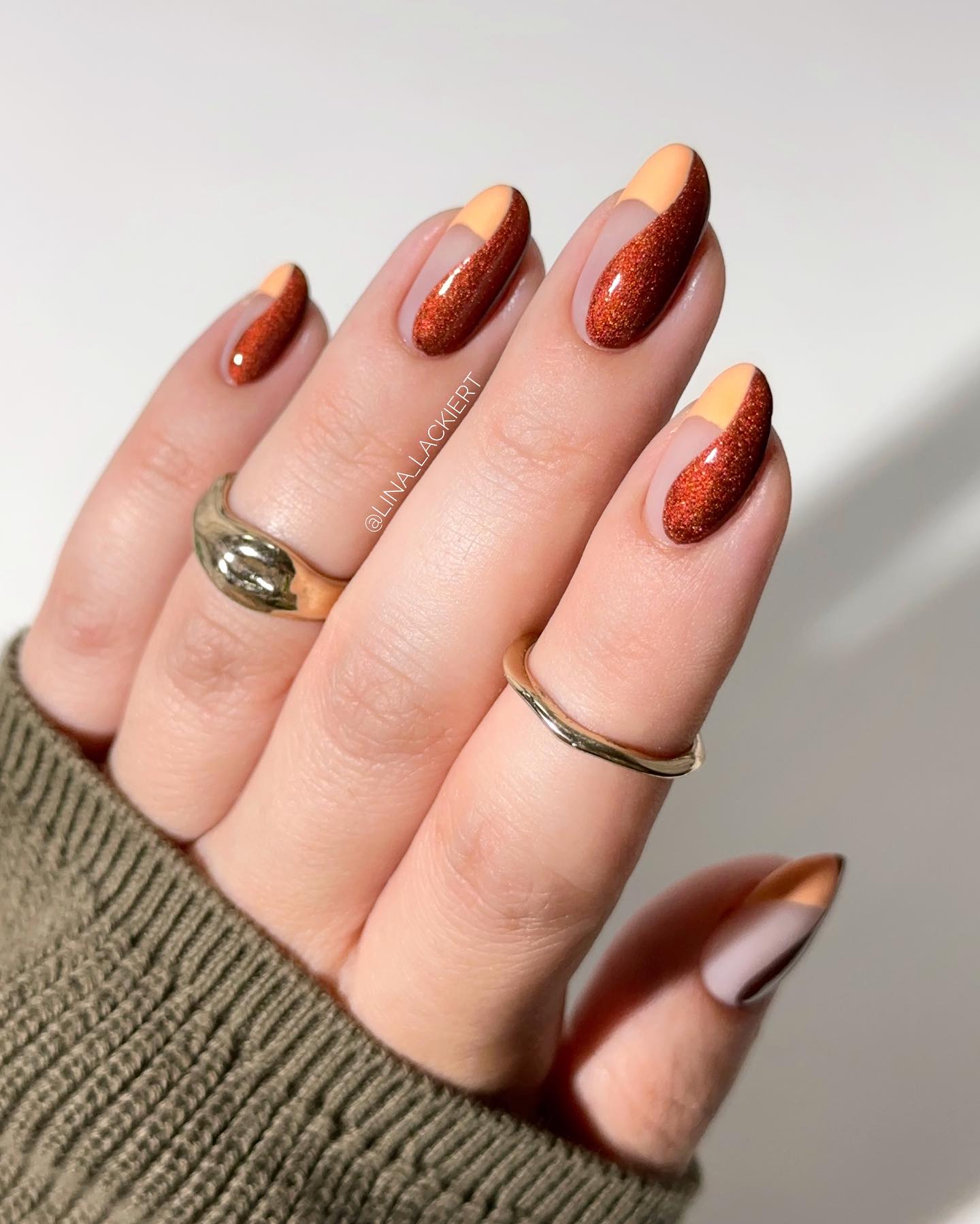 IG @lina_lackiert using Holo Taco
If you're a fan of minimalist nails that are not too classic, go for a halfmoon manicure. Here, a half circle of paint or glitter is used to punctuate the negative space. It's a great way to add a punch to any look.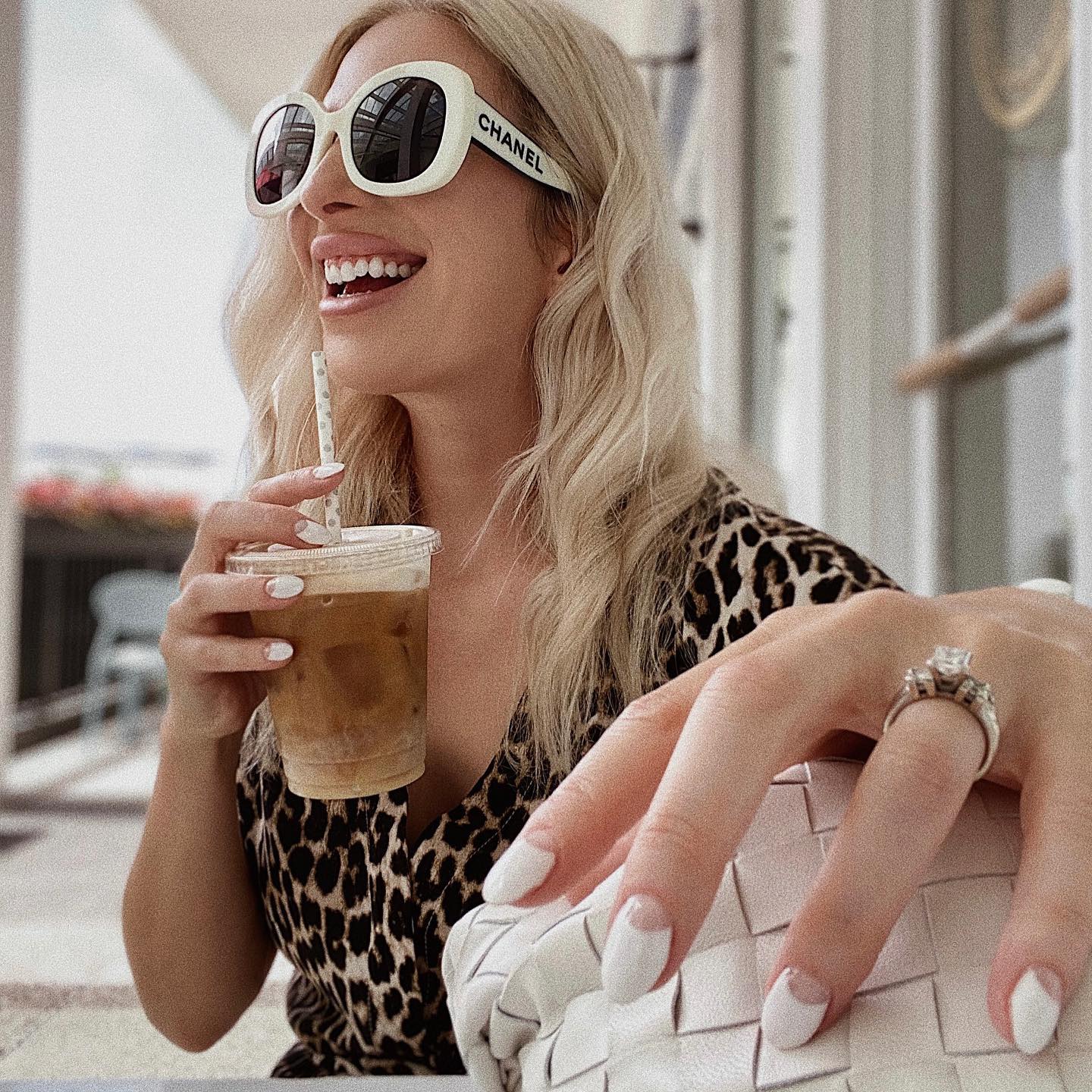 IG @sabinalynn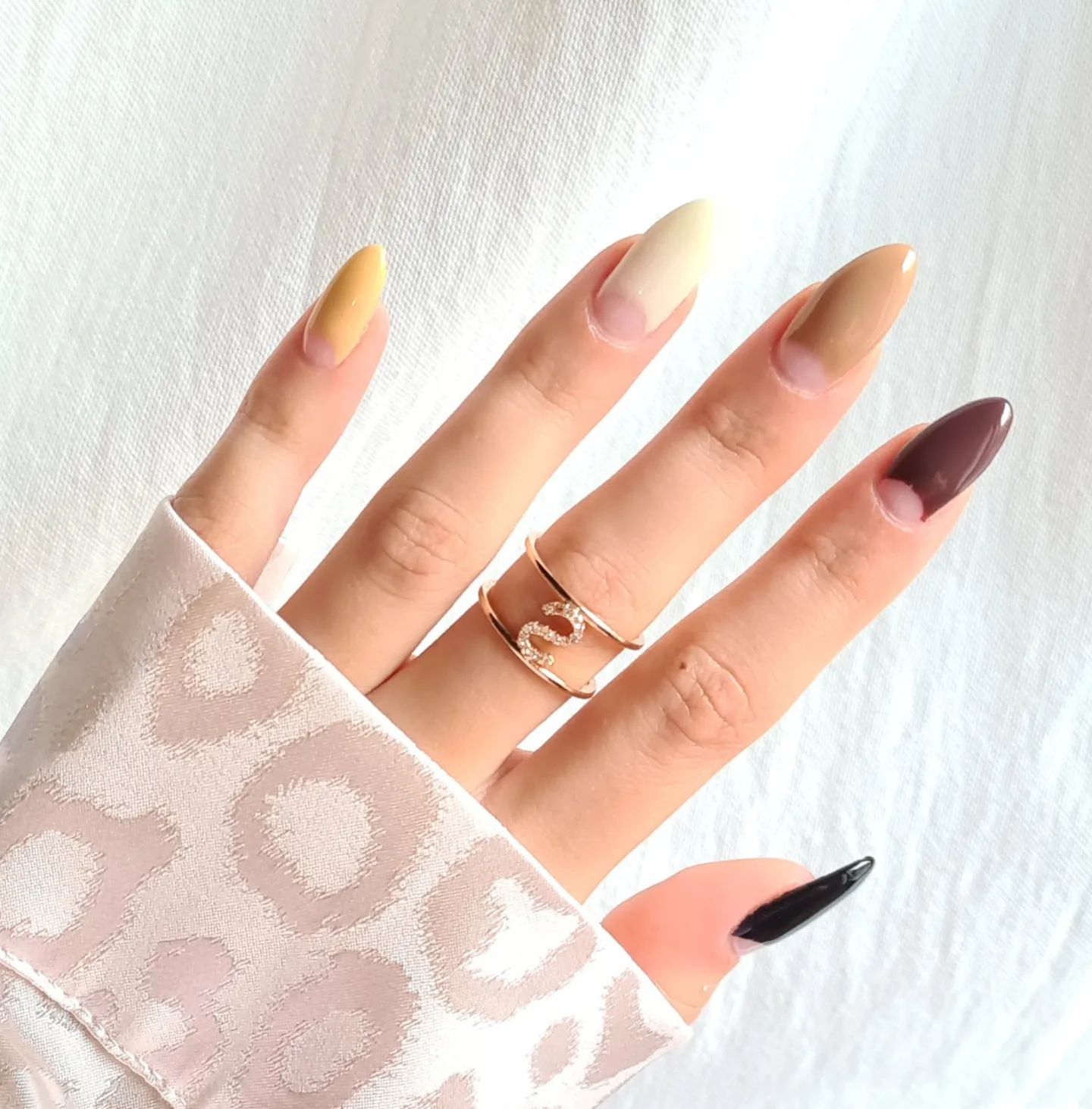 IG @sabrinaguarnati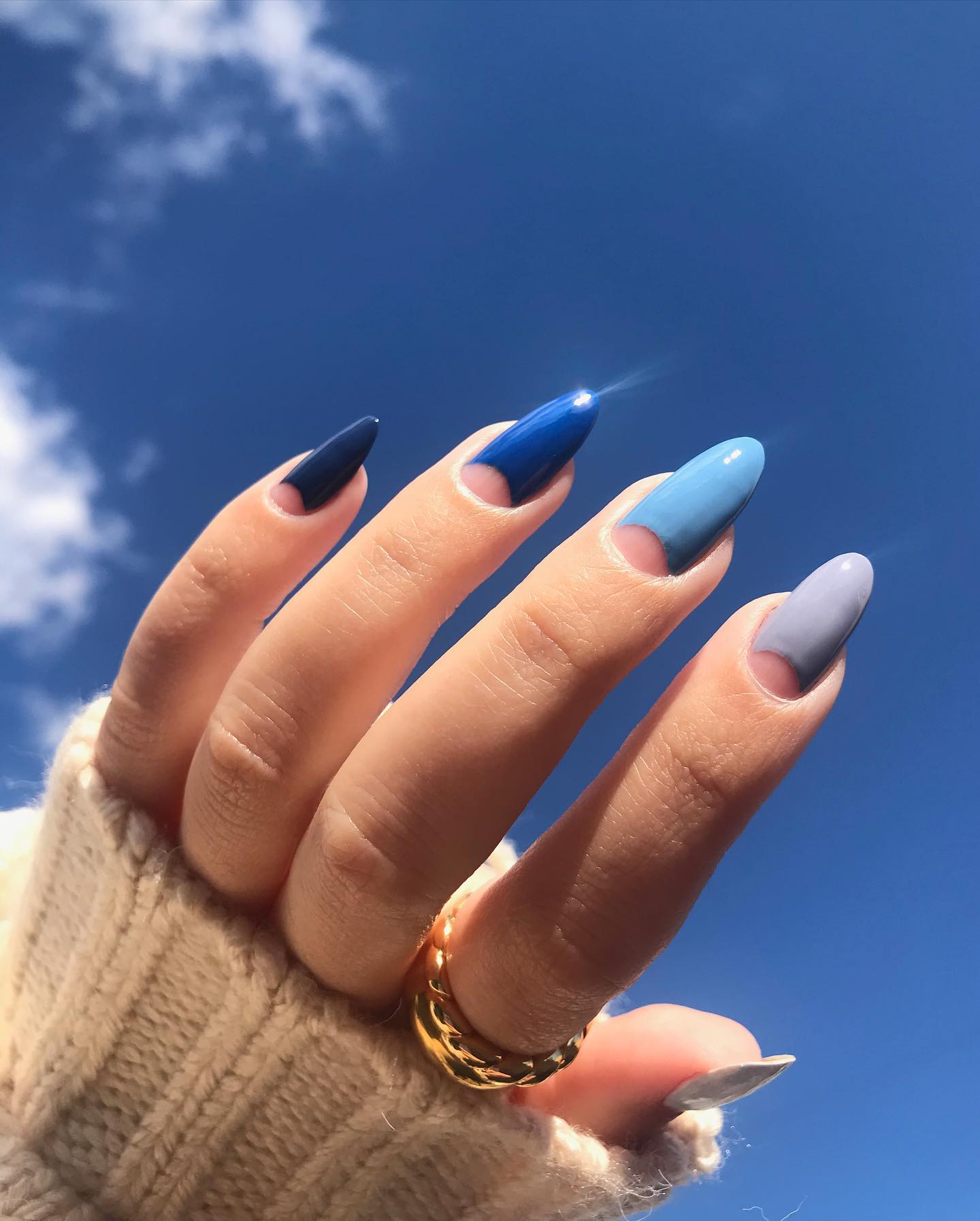 IG @avrnailswatches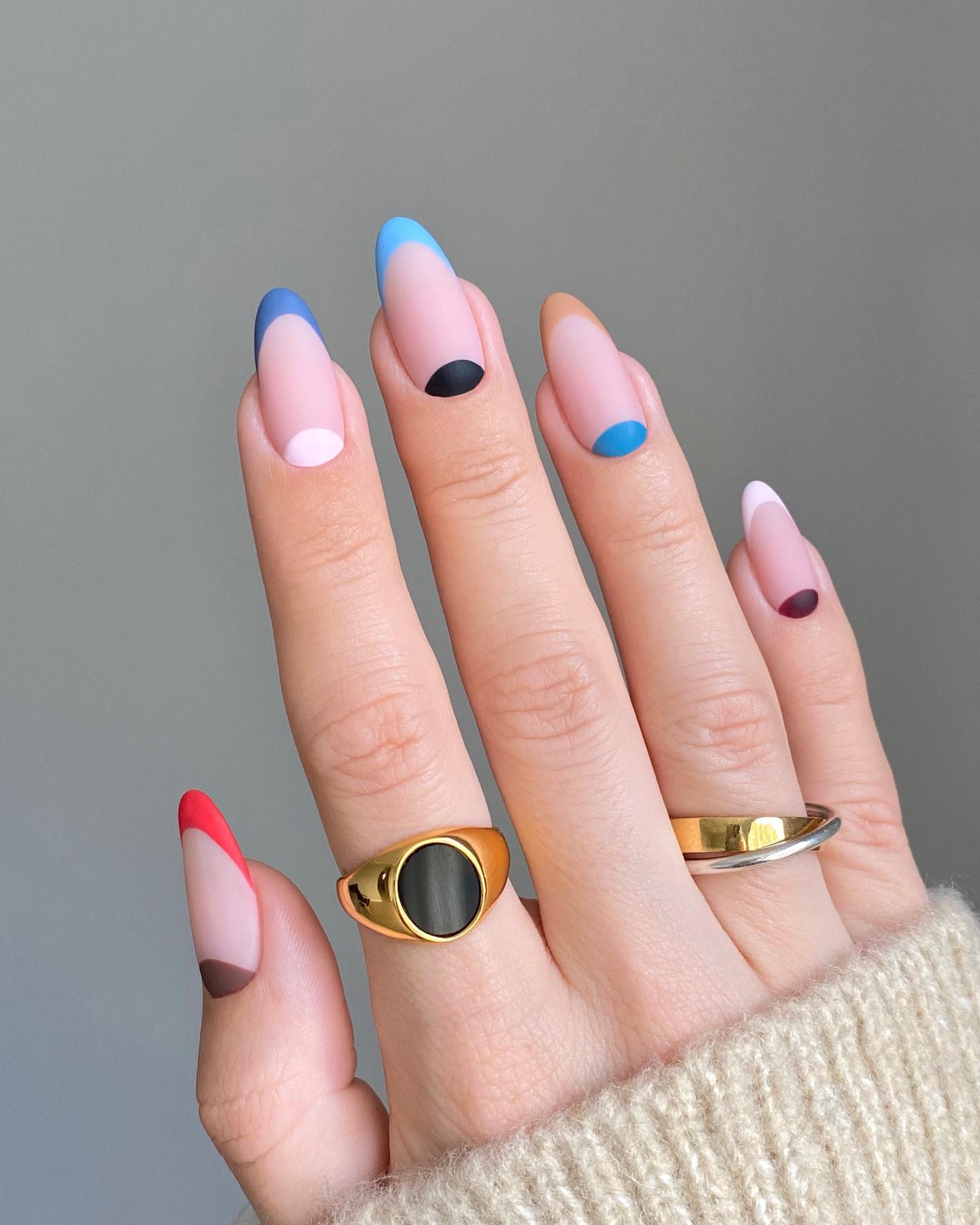 IG @heygreatnails
If you're more into bold prints, try an animal print negative space design. Using black and white nail press-ons or stickers in a cheetah or leopard pattern, the negative spaces are filled with pops of subtle color that give this look a unique edge.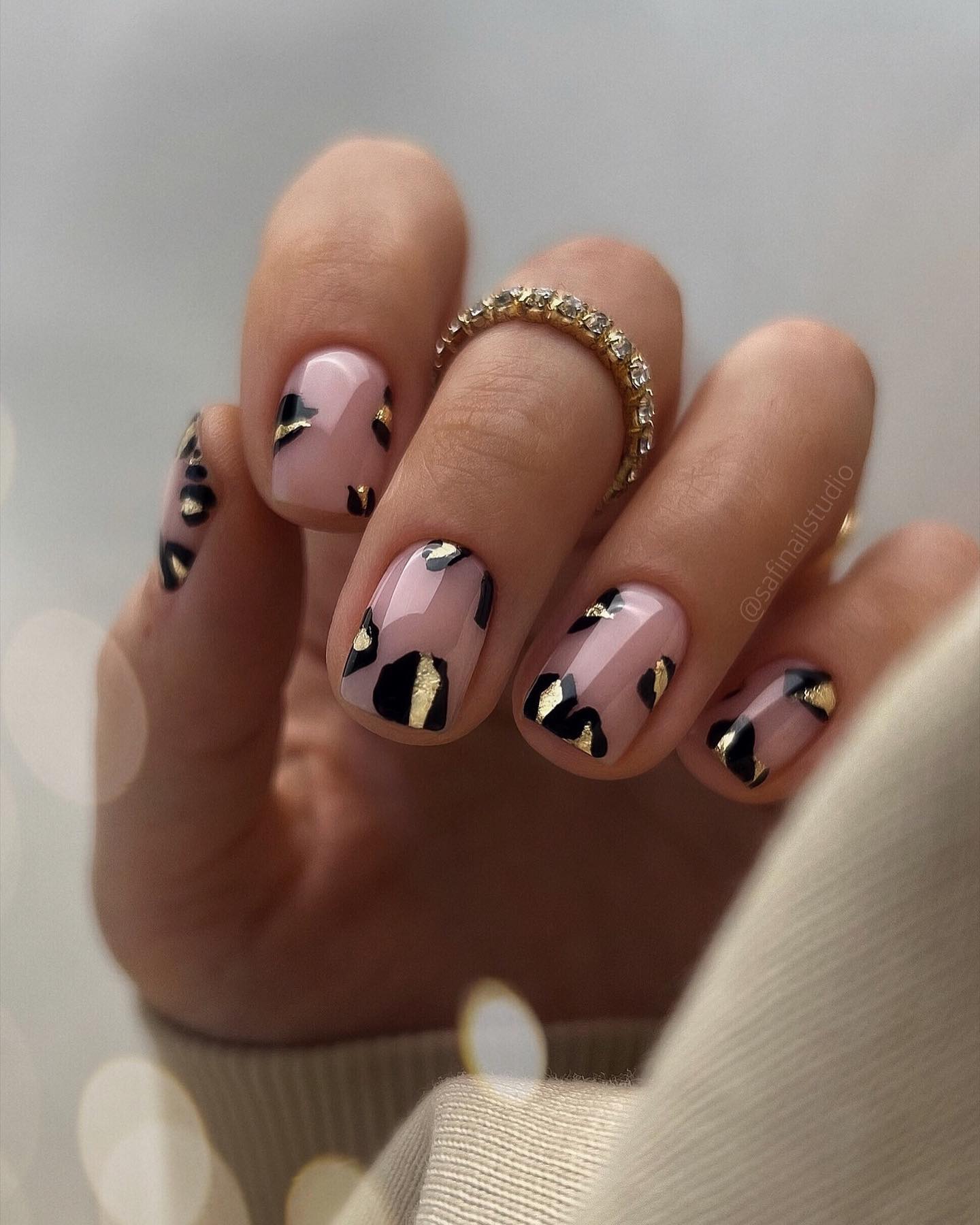 IG @safinailstudio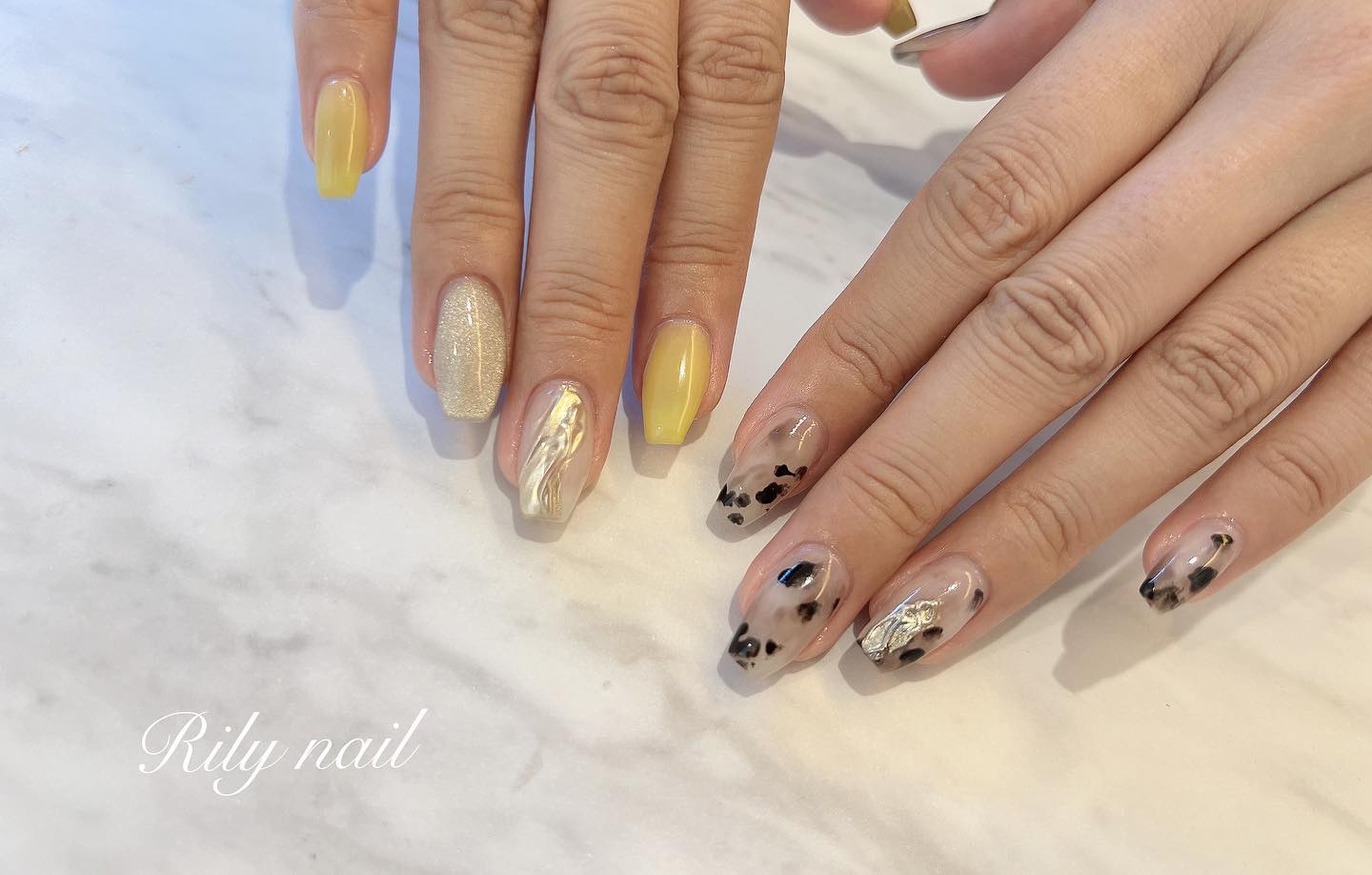 IG @r_nail_misuzu
IG @___rainbow_._nails___
IG @villa_soulian
Finally, there's the OG negative space nail design - the classic French manicure (and the less classic black one). Here, negative space is created by using one or more colors on the nail tip, while the main space of the nails are done in a sheer pink or a creamy nude that matches your skin. This look is often seen as a classic, but depending on the tip color (or pattern) it can be gothic, retro or kawaii as well.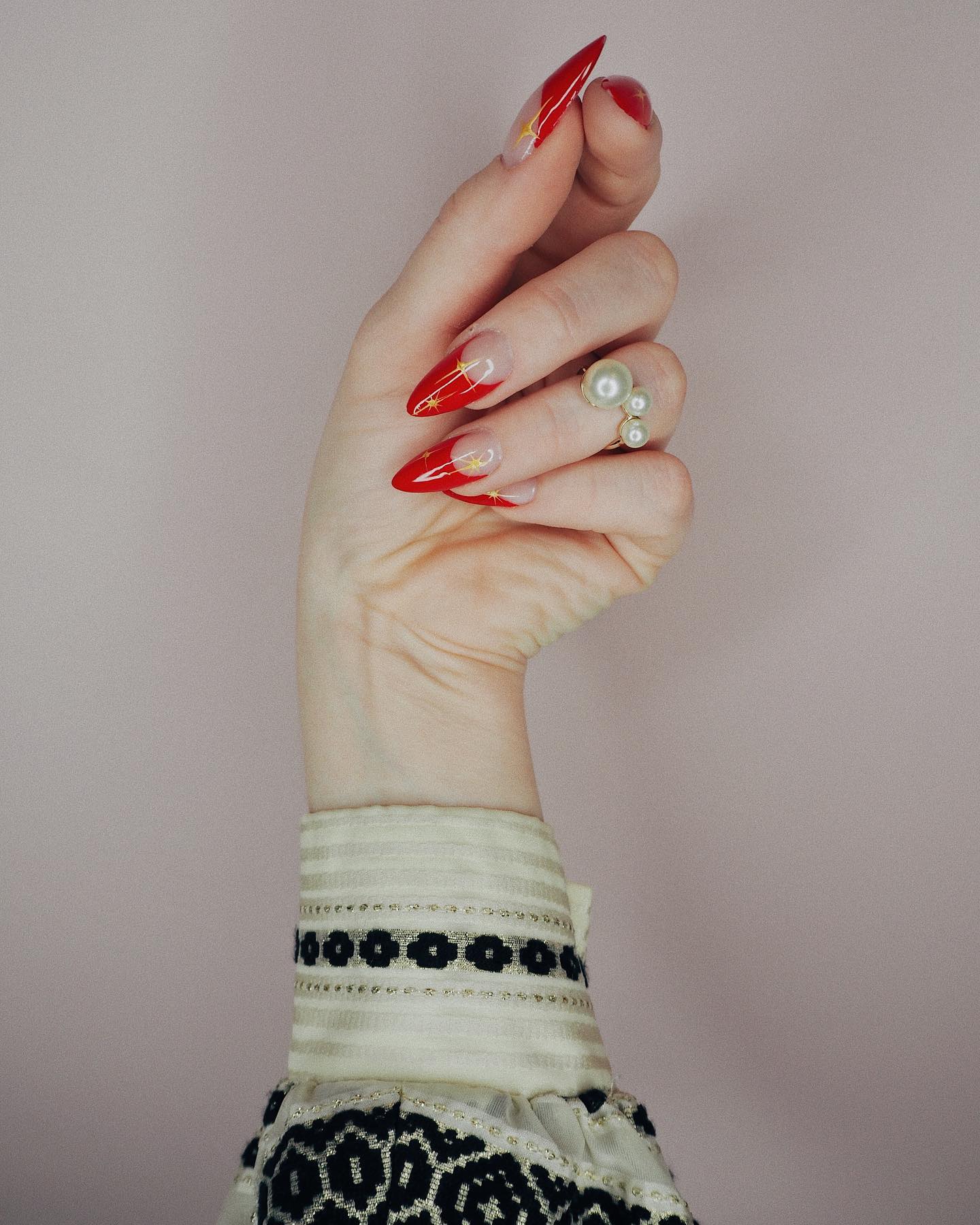 IG @thatswhatjasdid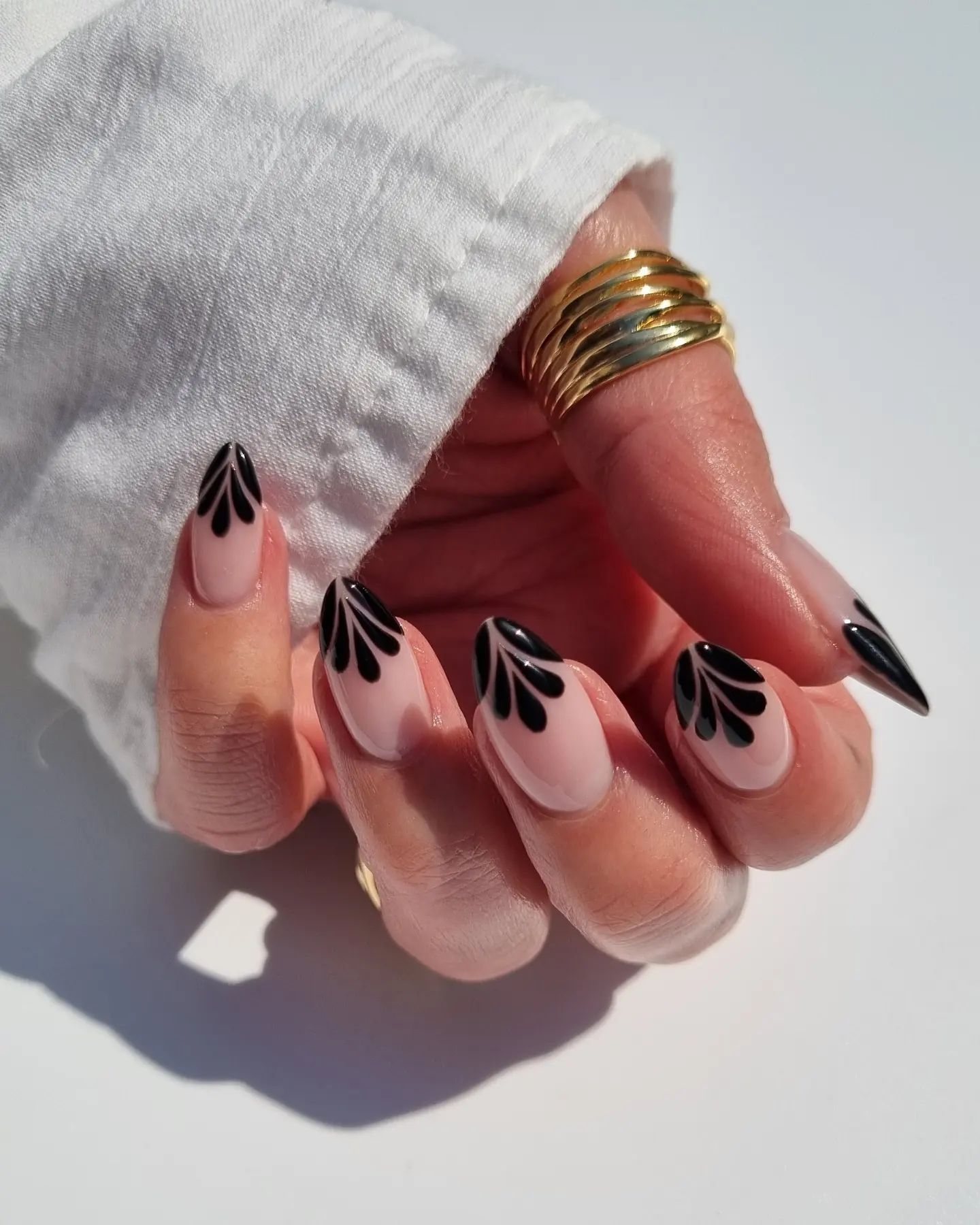 IG @rebekahxpritchard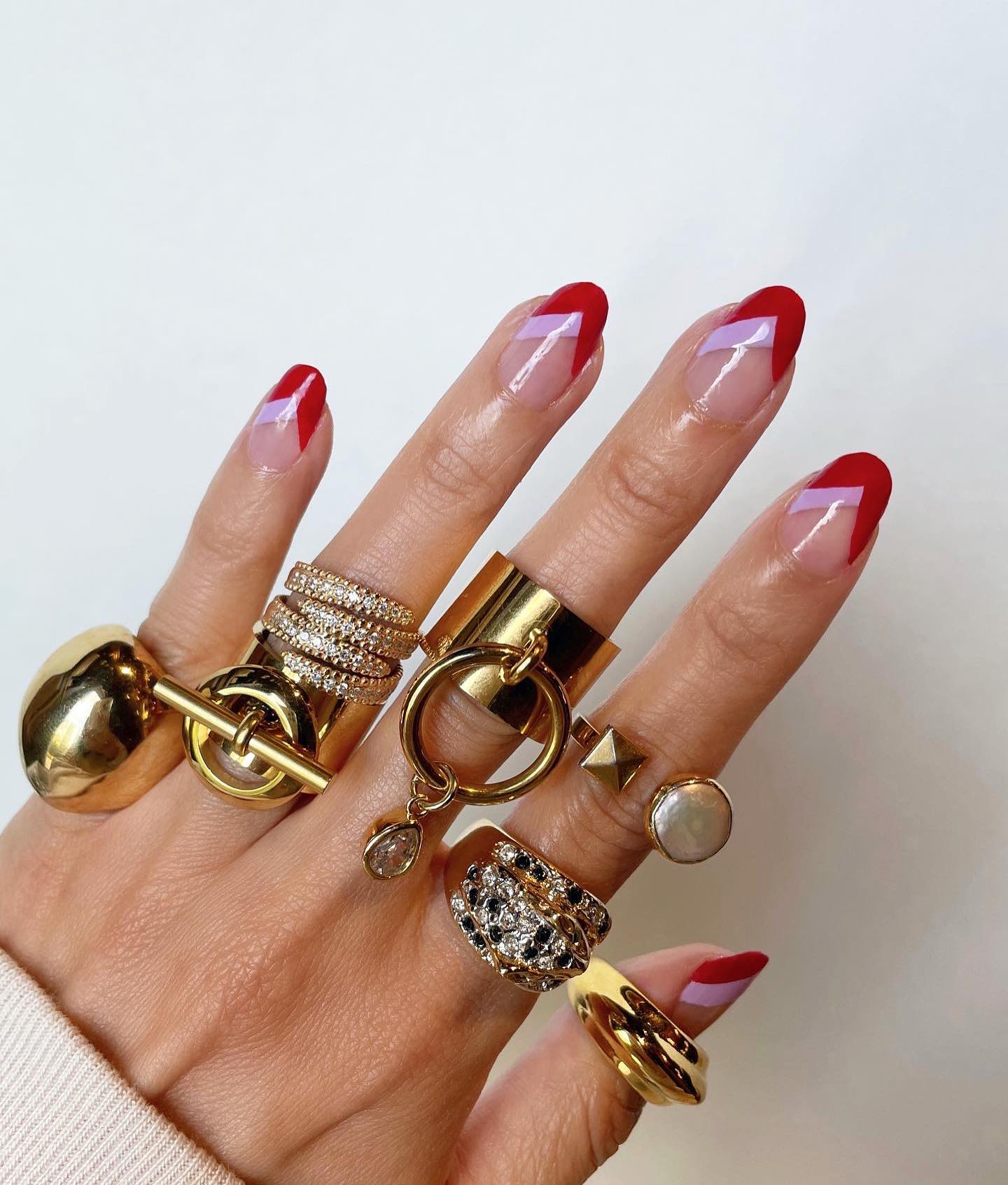 IG @heymichellelee
No matter which of these looks you pick, negative space nail art is sure to make a statement at your next event. So - go ahead and nail it!
Negative Space Nails: Setting the Beauty Trend
The latest beauty trend that has been making waves this season is the gorgeous negative space nail art. Whether it's a subtle, monochromatic design or a show-stopping bright and colorful one, everyone is trying to get a piece of the action. Even fashion and beauty icons like Rihanna and Kendall Jenner have been spotted rocking negative space nails at the latest events. To get their fashion-forward looks, beauty enthusiasts are now reaching for the newest launches of acetone-free nail polish removers, so as to not damage their nails while creating intricate nail art. With these latest ideas, negative space nails have set a new standard in the beauty world.
The season's hottest beauty trend is gracing the fingertips of many stars, and it's delightfully discreet. We've seen negative space nail art designs on celebrities like Ariana Grande, Dua Lipa, and Kylie Jenner, who infuse their manicures with their own signature style. Whether blending classic French tips with bright colors or making a bold statement with graphic stripes and shapes, the possibilities of this minimalist nail art are limitless. With options this gorgeous, it's no wonder that the trend has been embraced by celebrities and beauty fanatics alike.
Are you looking for the perfect finishing touch for your glossy and glamorous look? Why not let your nails do the talking! Negative space nail art is all the rage this season, thanks to celebs like Kim K and Kendall Jenner rocking the unique look with designer brands like Moschino and Balmain. Get inspired by our gallery of the most stunning negative space nail art ideas to find one that is perfect for your next fabulous outing.