The Natural Choice: Incorporating Plant-Heavy Decor Into Your Home's Look
Hero: IG @mari_0127_0730
If you're looking for a way to spruce up your living room without breaking the bank, then it's time to start embracing the trend of plant heavy living room decor! From canvas wall art featuring exotic botanicals and lush greenery to statement pieces of furniture featuring unusual wood grains and plants, here are aesthetic tips to make your living room look like something out of a celebrity-style interior designer's portfolio.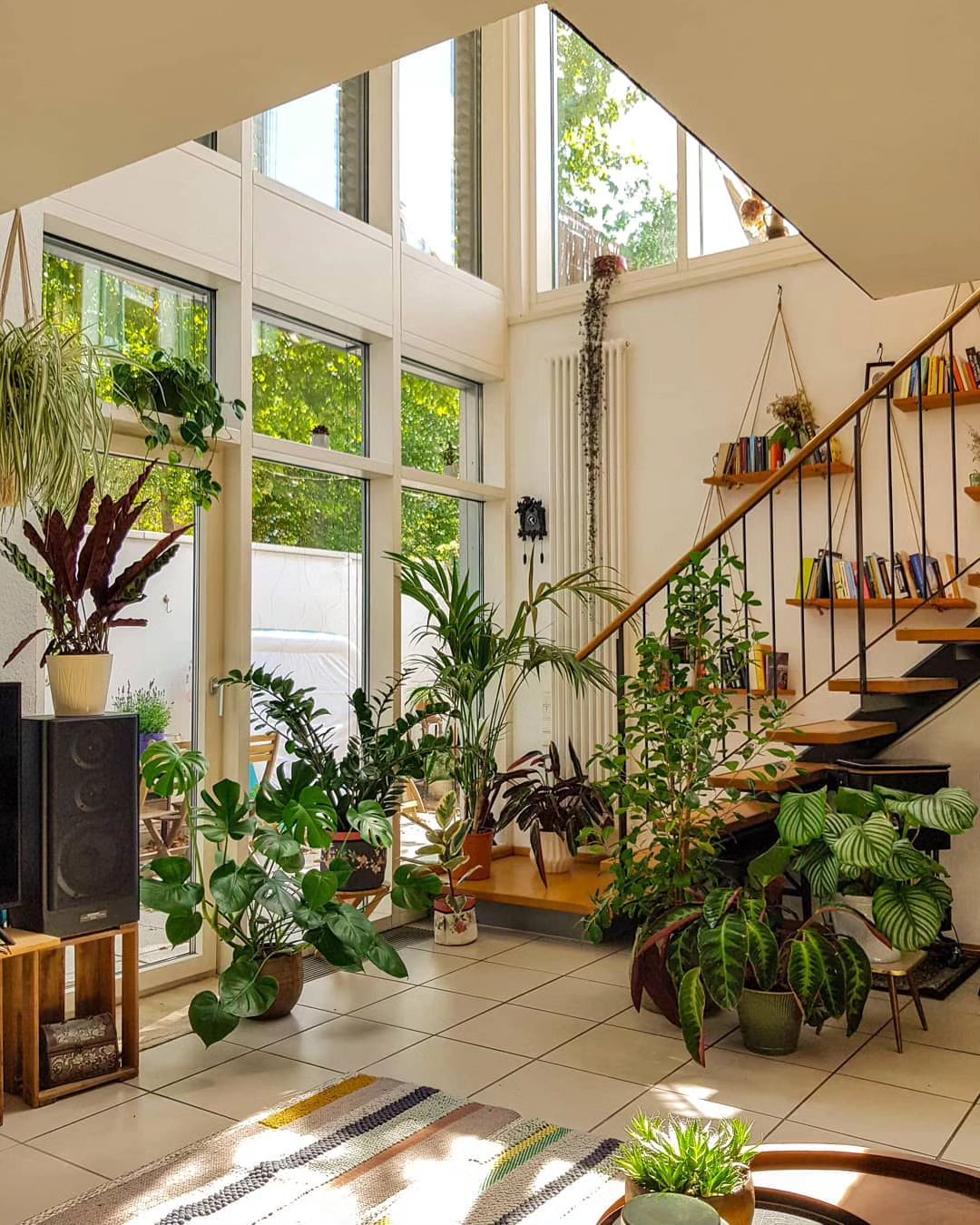 IG @0llah_la
For a look that is not too formal or too editorial, why not try adding some vintage boho-chic accents to the mix like throw pillows, ethnic tapestries, and woven baskets for a touch of eclectic charm?
Or, for something a bit more modern, add in some sleek Scandinavian-style furniture and a handful of succulents to brighten up the room. No matter your style or budget, plant heavy living room decor is a great way to freshen up your space.
Botanical Charm: Creative Aesthetic Tips for Plant-Heavy Living Room Decor
Whether you want to create an urban jungle, or add a whimsical, boho vibe to the room, adding plants is an easy and inexpensive way to transform your living room into a dreamy haven.
IG @sy_life4
Start by making the plants the main attraction. Create inviting green spots by bringing in statement plants such as fiddle leaf figs, potted palms, and hanging eucalyptus clouds.
Consider adding clusters of jade and aloe plants for a subtle, minimalist edge or if you're feeling daring, bring in bird of paradise and big fiddle leaf figs for an editorial feel.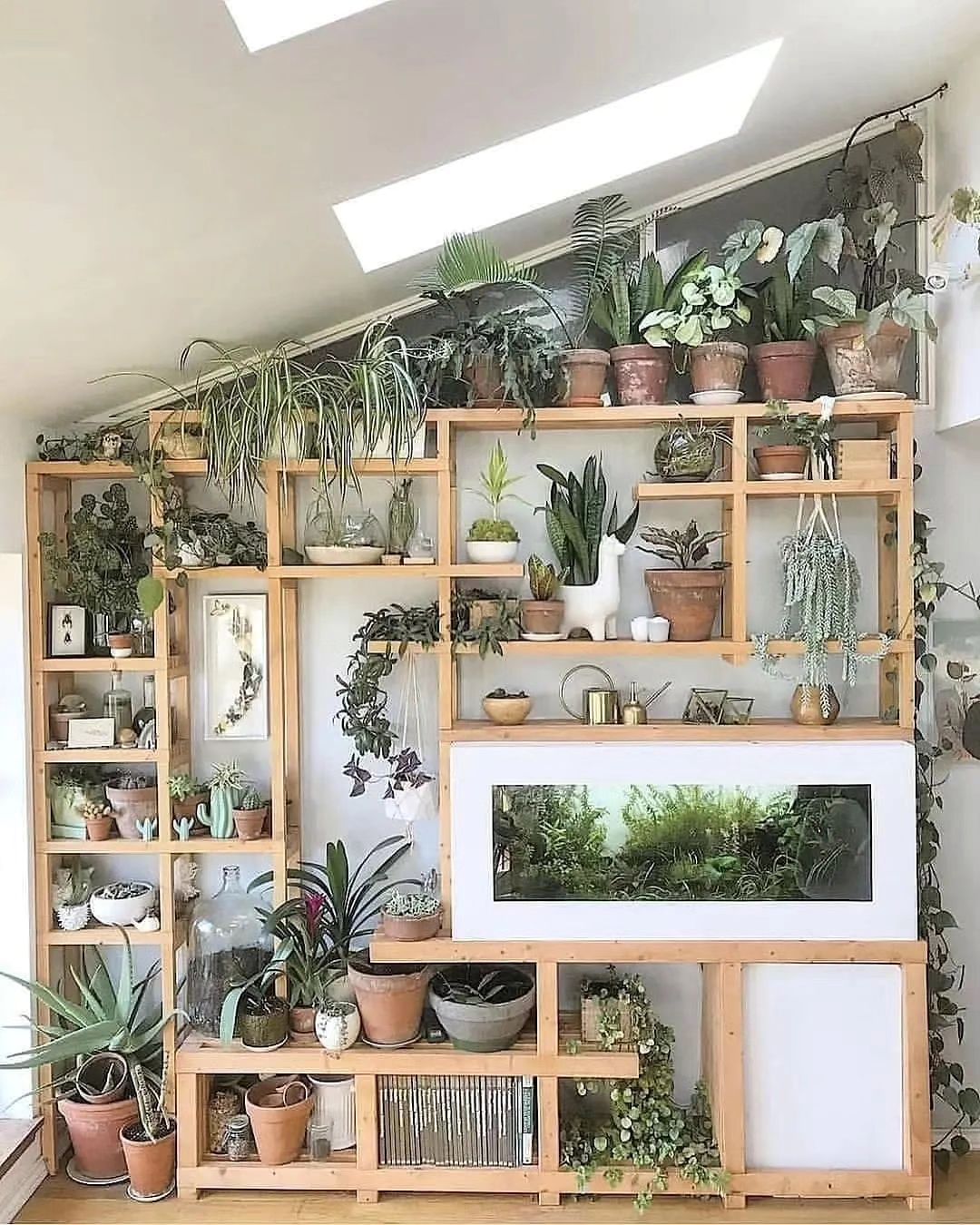 IG @kromanin
If you want to go all-in with the maximalist vibe, pile on layers of potted succulent with Sansevieria, ZZ plants, aloe vera, and ponytail palms - the more the merrier! For an eclectic twist, put together an assortment of gridded planters with a variety of colors, textures, and shapes.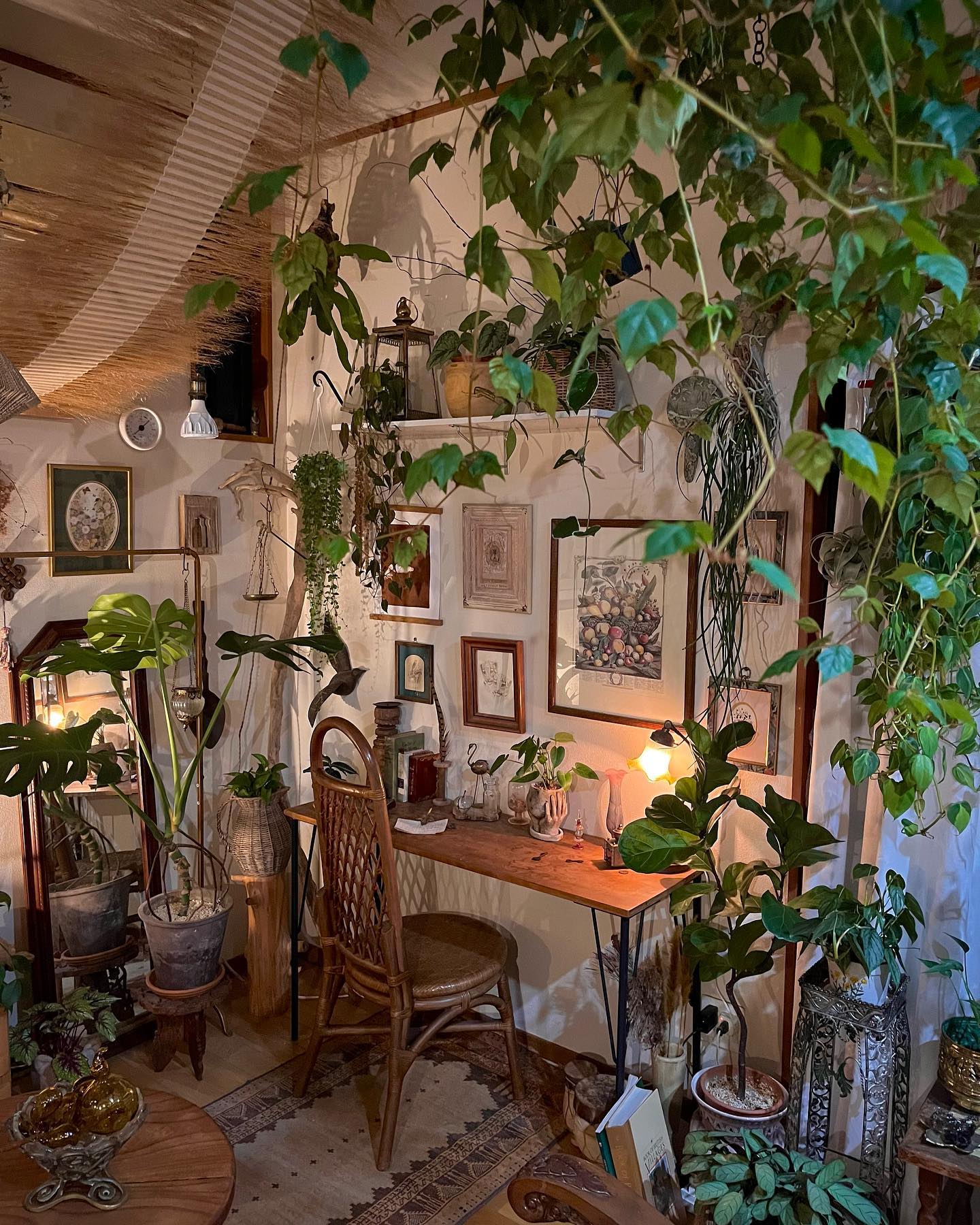 IG @mayu__home1023
But don't forget about the accessories, either! Complete the look with bohemian wicker baskets, book decorations or glass terrariums.
Let whimsical macrame planters, geometric beehive baskets, and macrame wall hangings deck your walls.
Add colorful ceramics and plant stands to take your living room decor to the next level.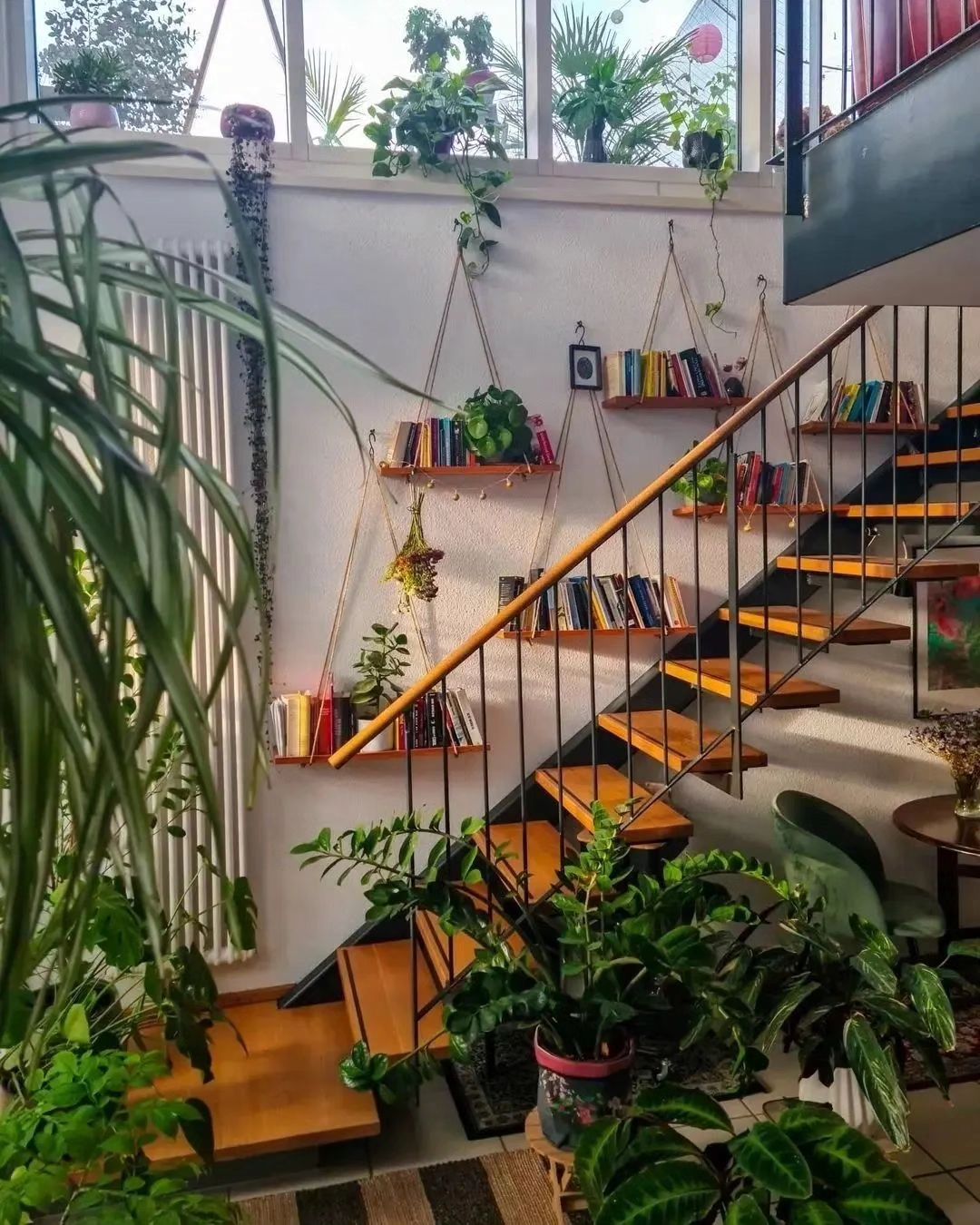 IG @0llah_la
IG @h_a_n_a_y_u_i
Celebrities like Miley Cyrus, Cardi B, and Lizzo are also jumping on the plant-crazy bandwagon. Entertain in style by entertaining with big palm plants in abstract walls and lush green carpets. Mix and match eucalyptus and olive trees with printed cushions and rugs to create a whimsical, modern look. And if you're going for a gothic-bohemian look, add fairy lights and clusters of stringy vines to a velvet chair in a dark corner.
When it comes to plant-heavy living room decor, you can't go wrong! Whether you're looking for a natural, modern look or a funky, eclectic witchy vibe, find an aesthetic that speaks to you and create your botanical dream.
Plant-Heavy Aesthetics On A Budget
Taking inspiration from the likes of celebrity interior designers like Joanna Gaines and stylish plant-friendly cafes, you can get the same chic, sophisticated look without breaking the bank.
Begin by sourcing unique and affordable plant containers to inject texture and color to your room.
Incorporate macrame hanging arrangements of small potted plants which don't take up precious floor space.
Look for some eclectic and affordable ceramic and wood containers, ideally mismatched.
IG @my_greener_home
When it comes to foliage, look for non-traditional plants that are hardy and low maintenance. Monstera, cactus and tassel ferns are all great options that offer maximum impact with minimum effort. Other than that, it's just to finish the room off with some cushions or woven blankets for a cozy, inviting atmosphere.
---
For anyone wanting to cozy up their living spaces without spending an exorbitant amount of money, celebrities such as Reese Witherspoon, Gigi Hadid, and Jessie Paege, have gotten the memo - Aesthetic Plant-Heavy Living Room Decor is in. These trendsetting celebrities have used their signature style to create inspiring spaces on a budget with accessories from popular fashion and beauty brands like Anthropologie and Farrow & Ball. Accessories like pictures frames, textiles, cushions, and rugs have been used to breathe personality into their lushly green gardens and sunlit living rooms. Take inspiration from their style and be wowed by an affordable and fresh look.
Looking to breathe a little life into your living room? Try bringing in some plant decor! Whether through beautiful succulents on the windowsill, fresh flowers on the coffee table, or sprawling vines growing around the entrance, this simple addition to your home can bring a whole new tone and texture to your living space. Find your perfect plant decor and get creative!