Organize in Style: A Smell-Good Station is an Indie Decor Essential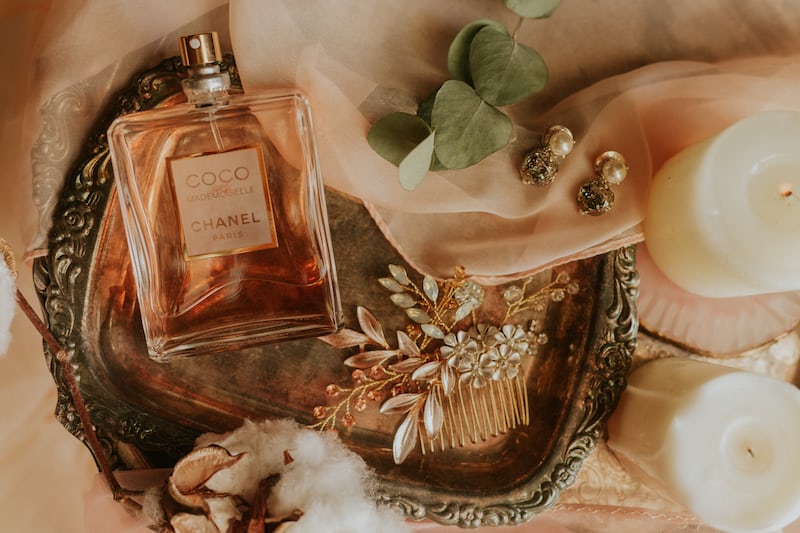 You've just gone through a round of renovations to give your home the dreamy indie retreat you've always wanted.
Now, the finishing touch?
Embracing the perfect perfume storage set up to complete your chic and cozy space.
We aesthetic fashion enthusiasts just sometimes get a bit carried away with an off-the-beaten-path aesthetic. We find the most unique pieces that reflect our style and complement our home – but as our collections grow, it's easy for our spaces to start looking far more chaotic than eclectic.
That's why it's important to have a system in place when it comes to organizing our special bits and pieces. And the internet has a fabulous solution: the 'smell-good station'.
A perfume organizer is a perfect way to incorporate your indie passion into your home decor.
It's a practical way to organize all your fragrances in one area, without compromising the unique vibe of your space - more or less.
The two main looks of perfume organizers out there are the uber minimalist, plastic one, and the boho, natural one.
There's not much out there for those who like eclectic styles and you might need to get creative if you are a maximalist, but then it wouldn't be indie otherwise.
Let's look at what's out there.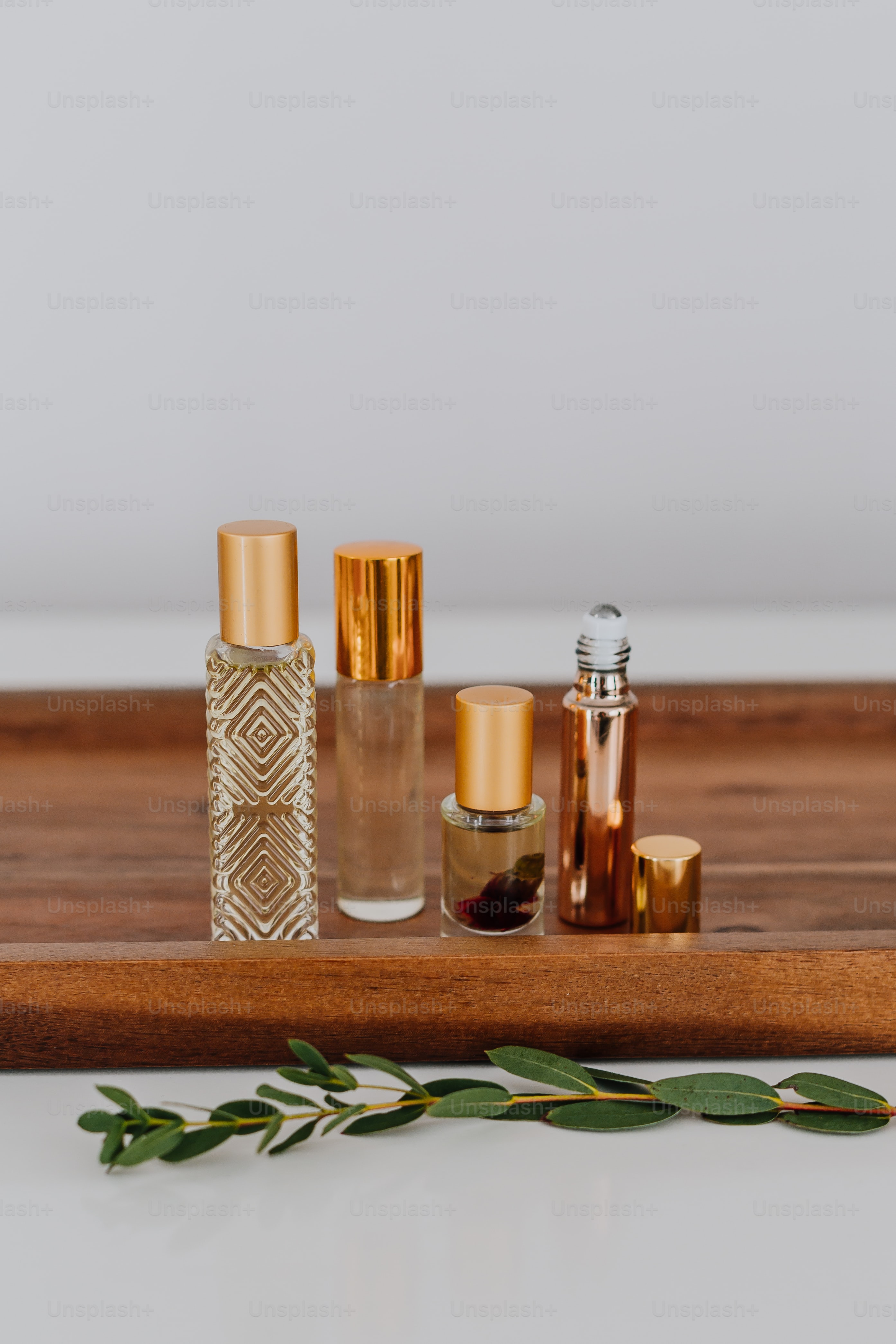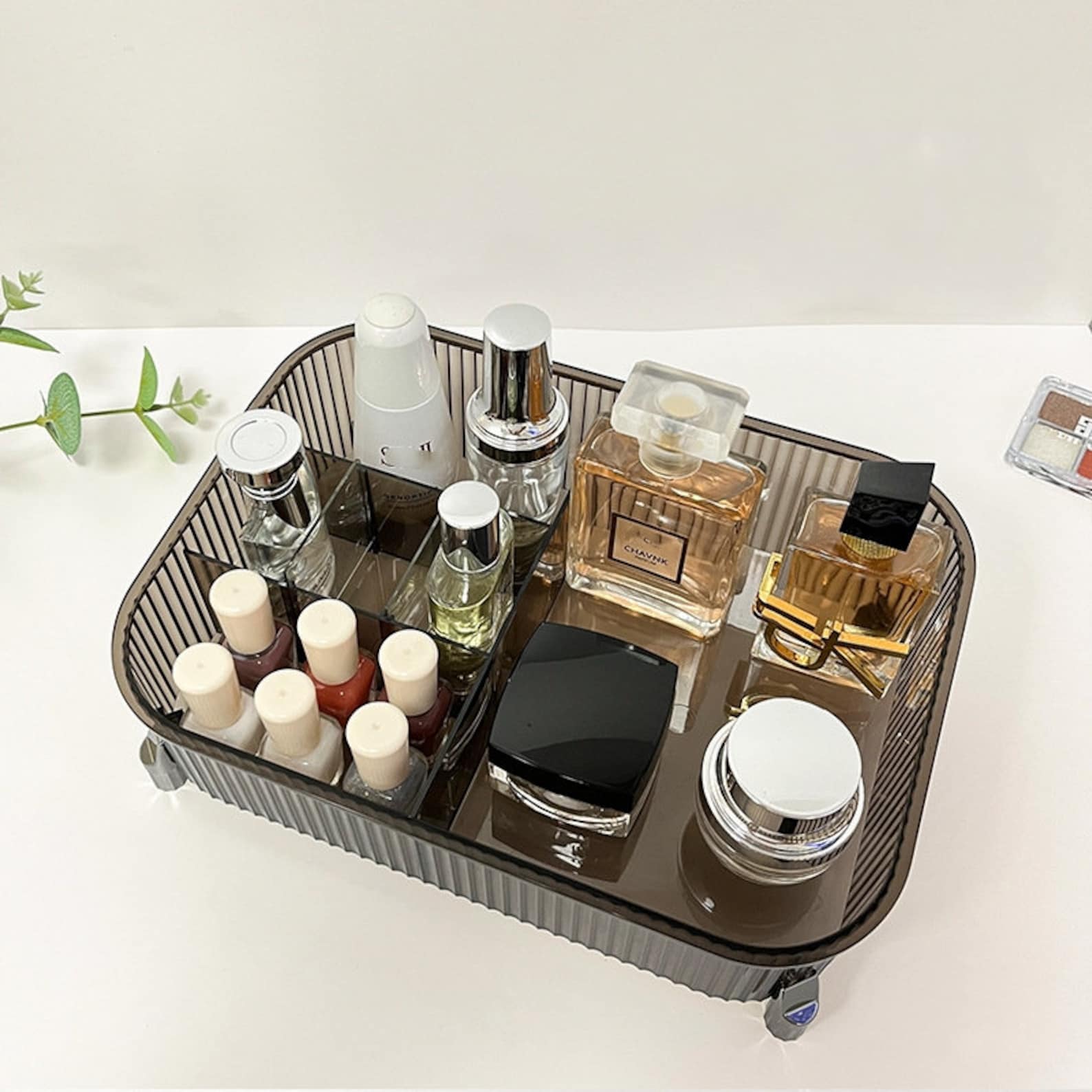 Etsy: PageTaraDes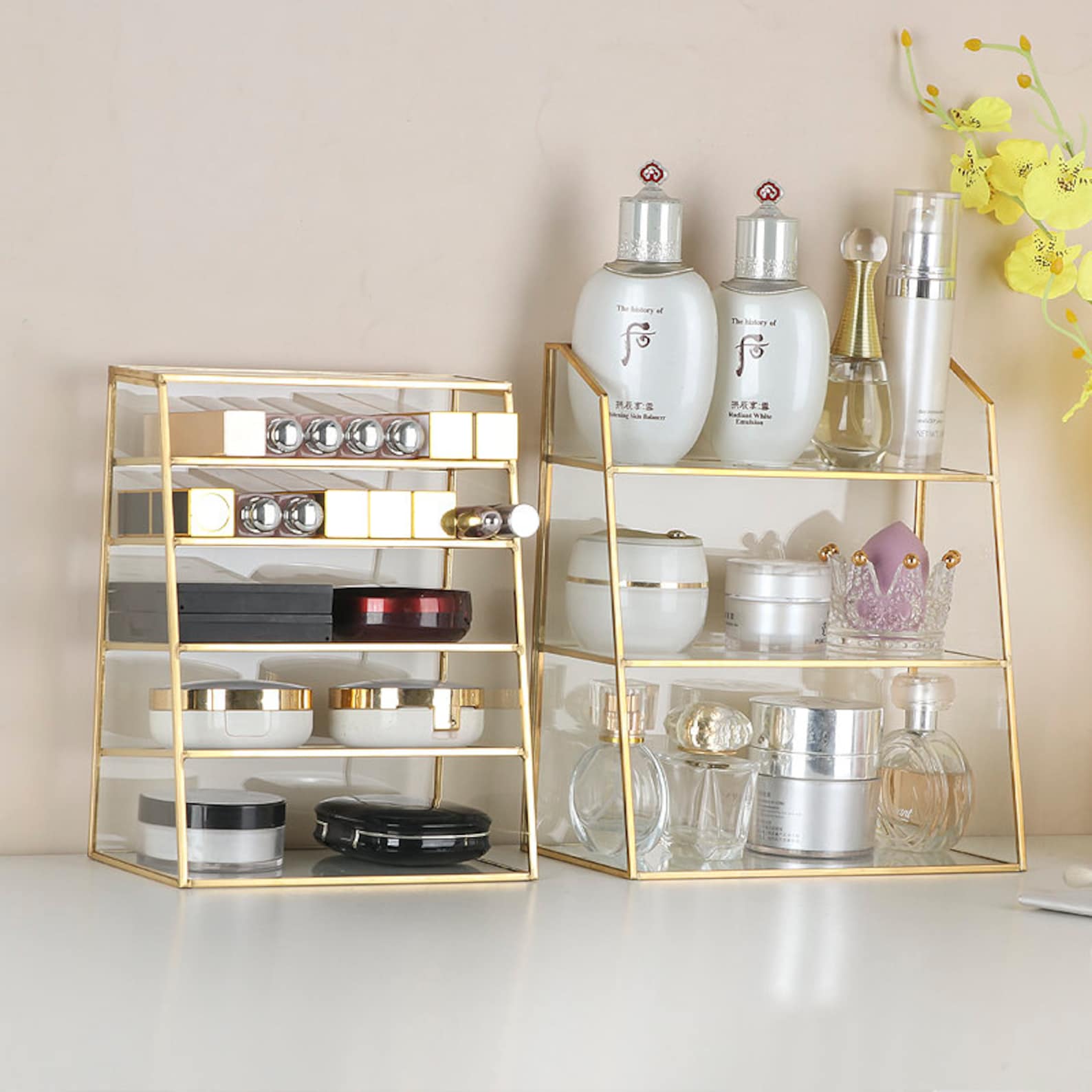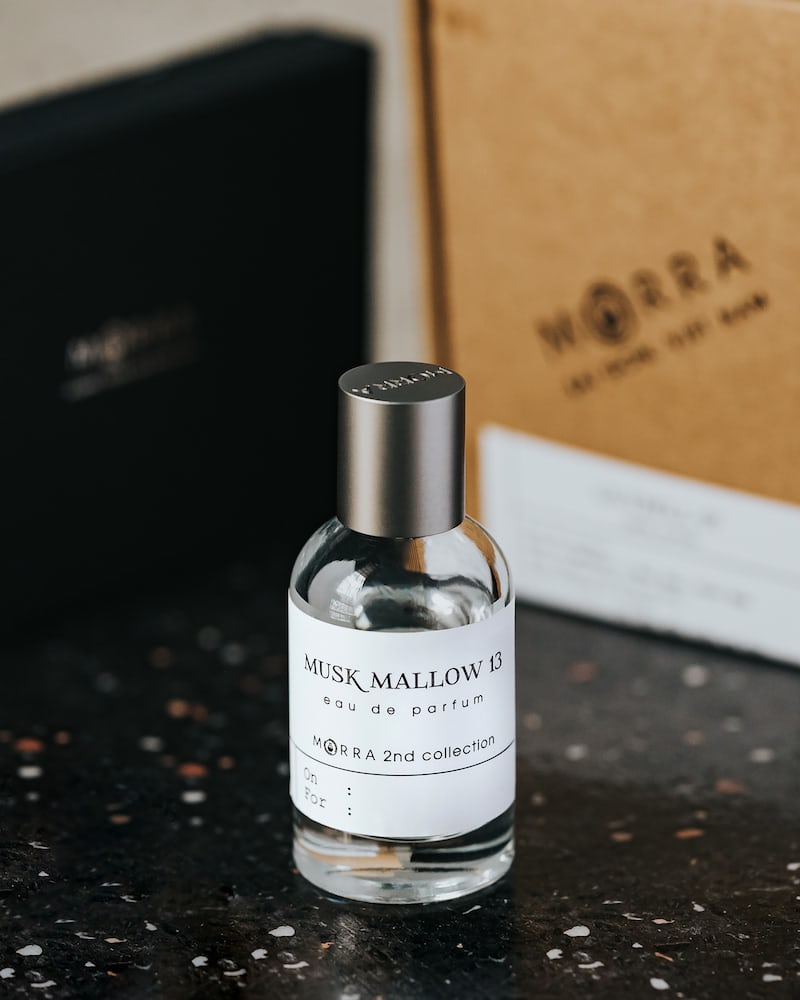 Etsy: EnchanteRosy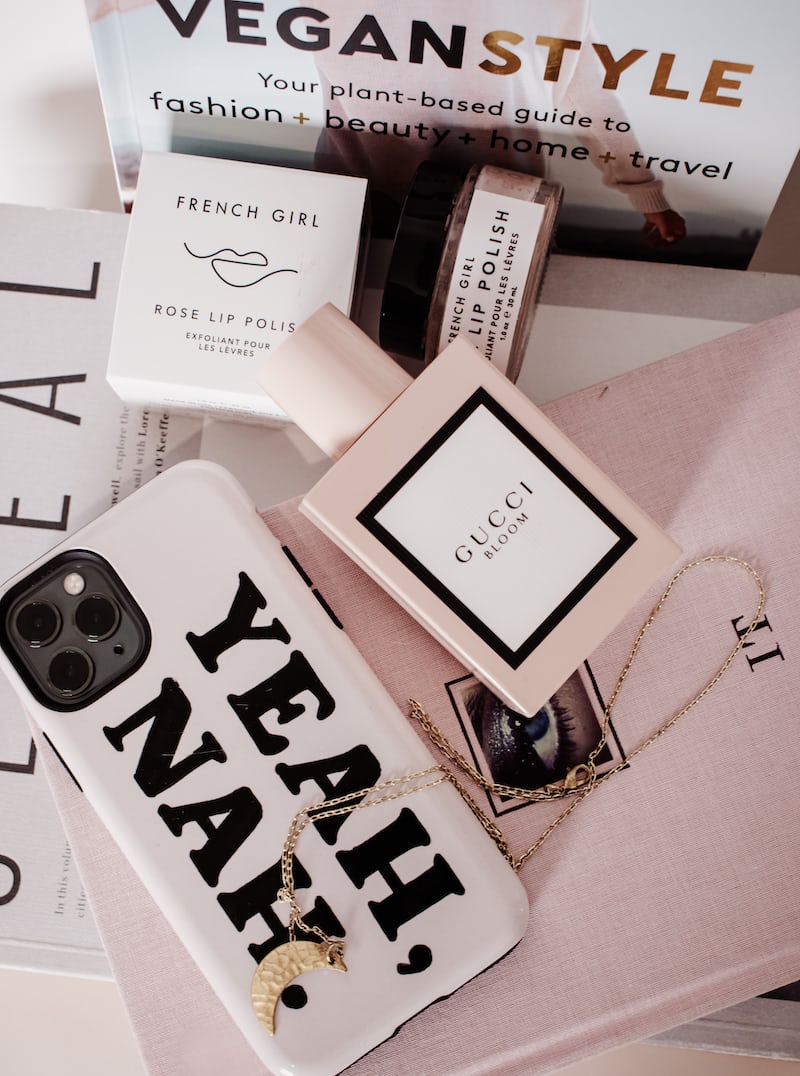 Etsy: TanyaCosmoBags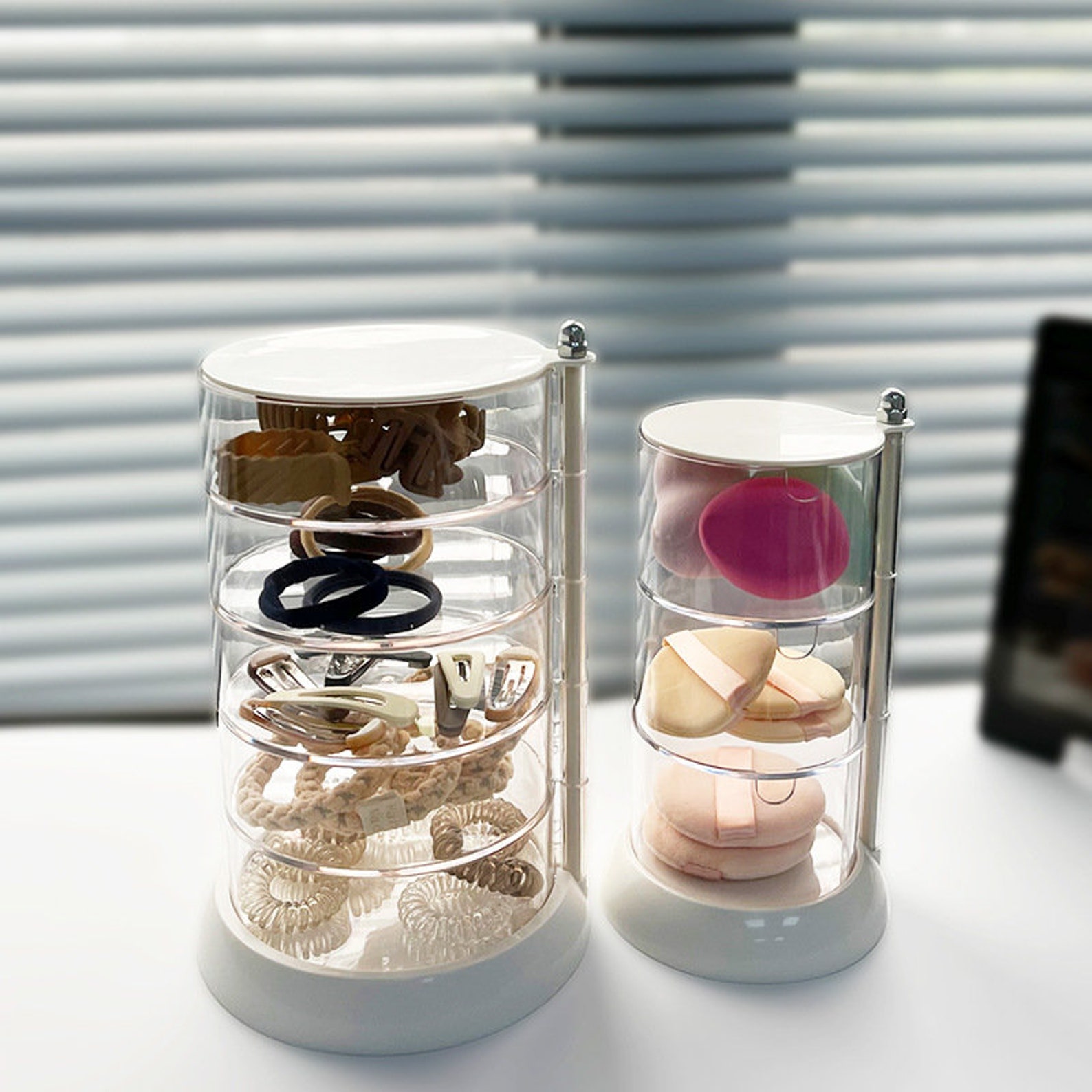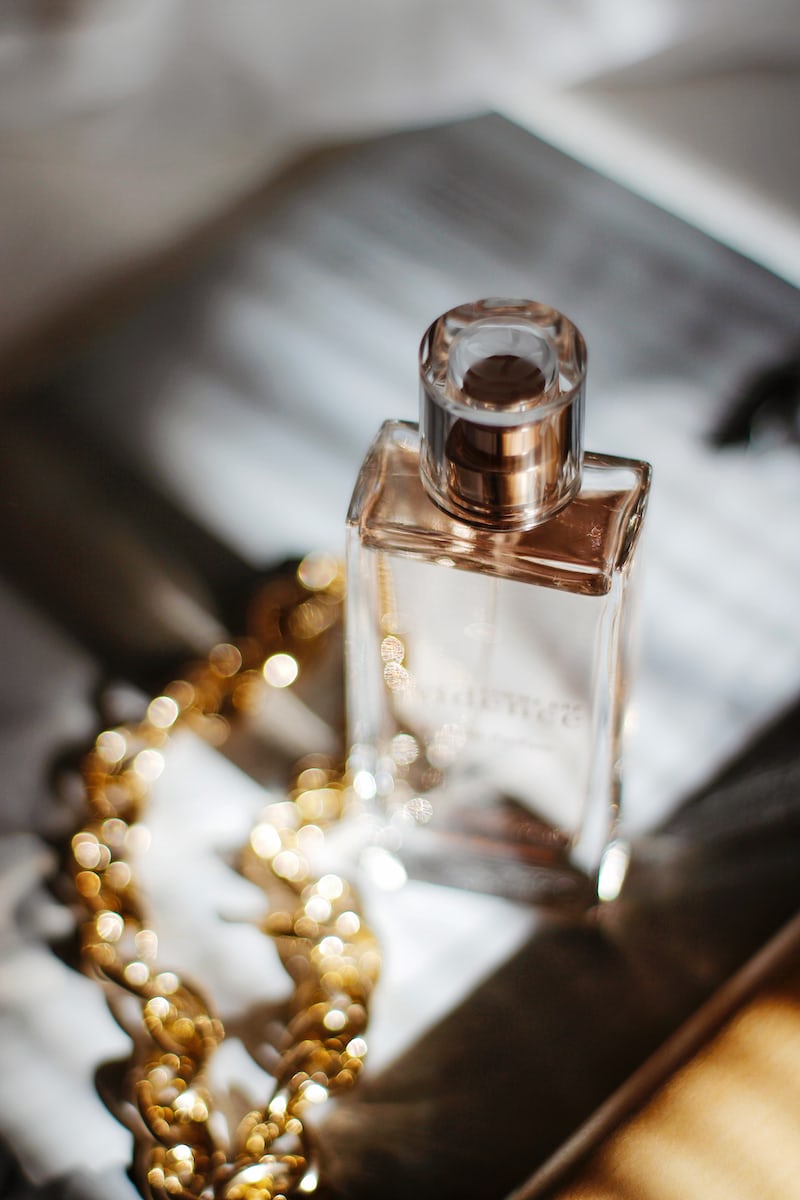 Etsy: PageTaraDes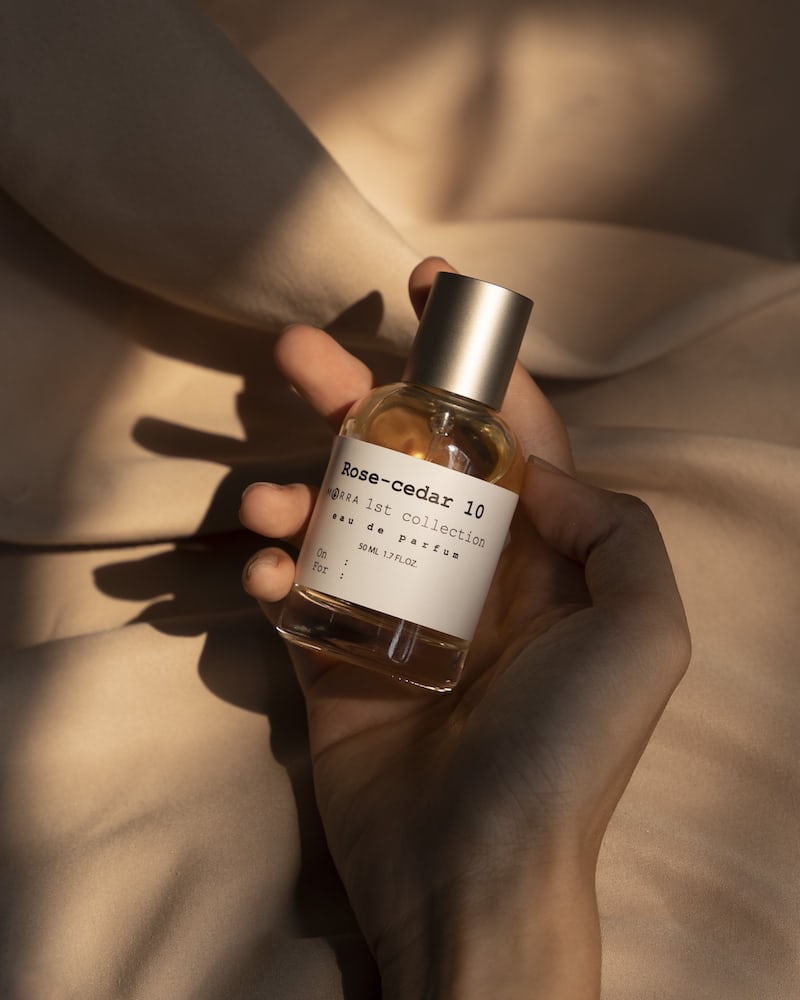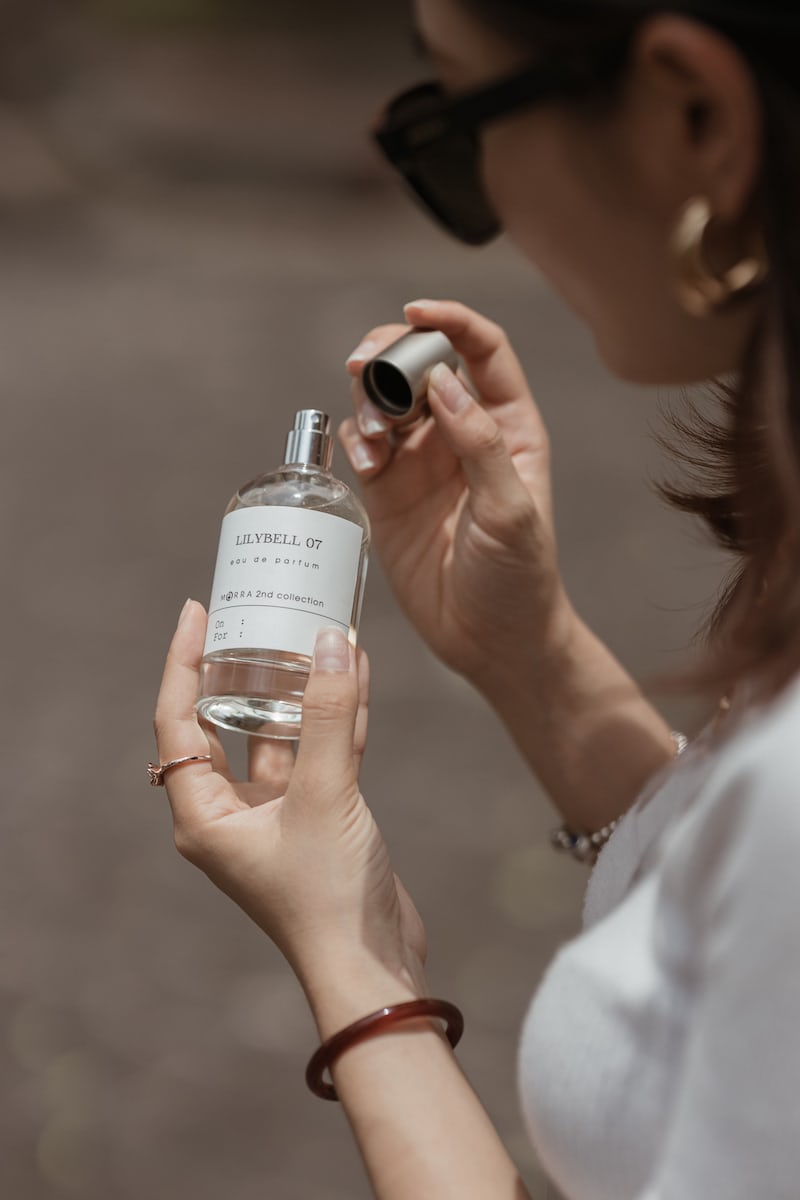 Declutter & Delight: Tidy-up your Home with Smell Good Station
It's all in the details when it comes to creating the perfect indie scent station. You can start with a beautiful bottle or caddy as the centerpiece – depending on where you plan to display the station. If you're looking for something a little more boho, try macrame holders or wall hangings adorned with antique charms or beads.
For a beau monde twist, use heavy-framed images or wall art to give your smell-good station an art nouveau-inspired look. You can also add a bit of edge with Punky Brewster-esque jewelry and knick-knacks; think painted plates, mirrored knobs, terrariums, and mason jars.
Remember, it's all about playing around with pieces that reflect your personality. So don't be afraid to experiment with different photo frames, trinkets, and containers. You can also mix and match different brands and scents – don't be afraid to indulge in some luxury beauty products in the mix.
By creating your own smell-good station, you can bring some sophisticated edge to your indie home. Just remember to use your favorite fragrances, and you'll be sure to have a unique piece of decor that looks and smells fabulous.
Indulge In A Fragrant Aesthetic: Perfume Organizer Inspo For Indie Fans
Indie decor enthusiasts are all about creating unique atmospheres with carefully curated items, and perfume organizers are the ideal way to add aromatic flair to any room.
Perfect for stocking up on Jo Malone scents, housing a ritualistic collection of Tom Ford fragrances, or proudly displaying the latest floral notes from Gucci Bloom—a perfume organizer is the perfect storage solution for perfume enthusiasts, beauty lovers, and fashionistas of all stripes.
Whether they're a vintage clothes enthusiast who craves that classic essence or a fashion iconoclast with a penchant for the avant-garde, the latest bracelet-style containers or retro style drawer organizers make a stylish statement in any setting. Time to indulge in a fragrant aesthetic!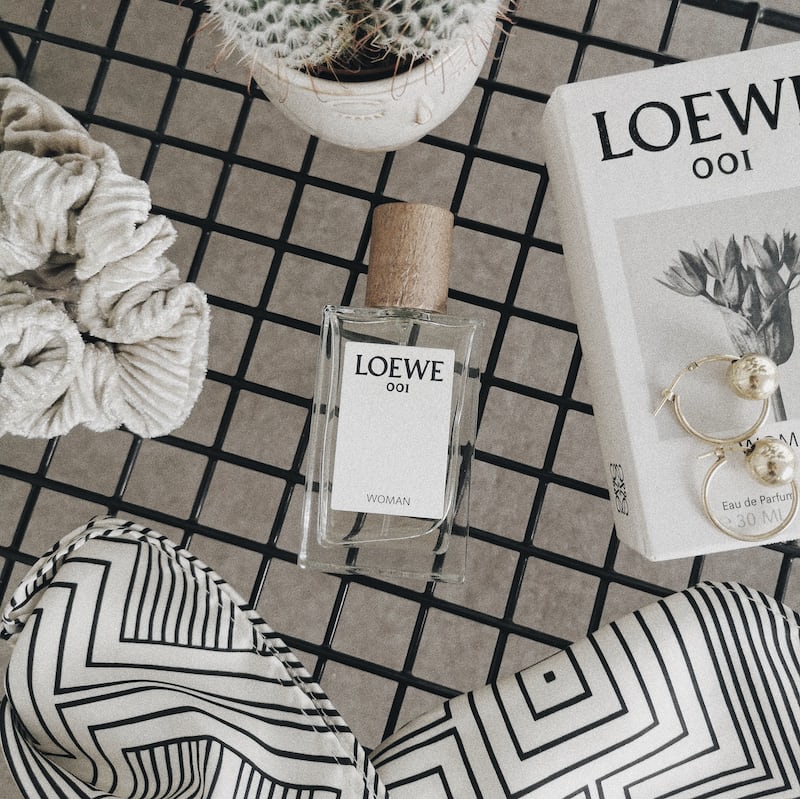 Celebrities Love Perfume Organizer Ideas For DIY Decor!
Celebrities have been obsessing over perfume organizer ideas for DIY decor that are perfect for indie decor enthusiasts!
They love them for their affordable and chic style. From Rihanna's layered perfume bottles in a wall-mounted grid, to Kanye West's stylish rotating cylinder rack, these ideas are a hit in celebrity circles.
If you haven't already, take a cue from your favorite celebrity and try out the latest perfume organizer ideas to spruce up your space. You'll surely find endless inspiration from top clothing brands and indie lores alike.
---
Smell good station offers creative, affordable perfume organization options to help you keep your home smelling beautiful. With options like drawers to hang bottles and fragrance organizers, keep your scents neat while boosting your home's ambience. Keep your home smelling good and looking great with smell good station!