50s Feminine Vibe in Jewelry - What jewelry did they wear in the 1950s?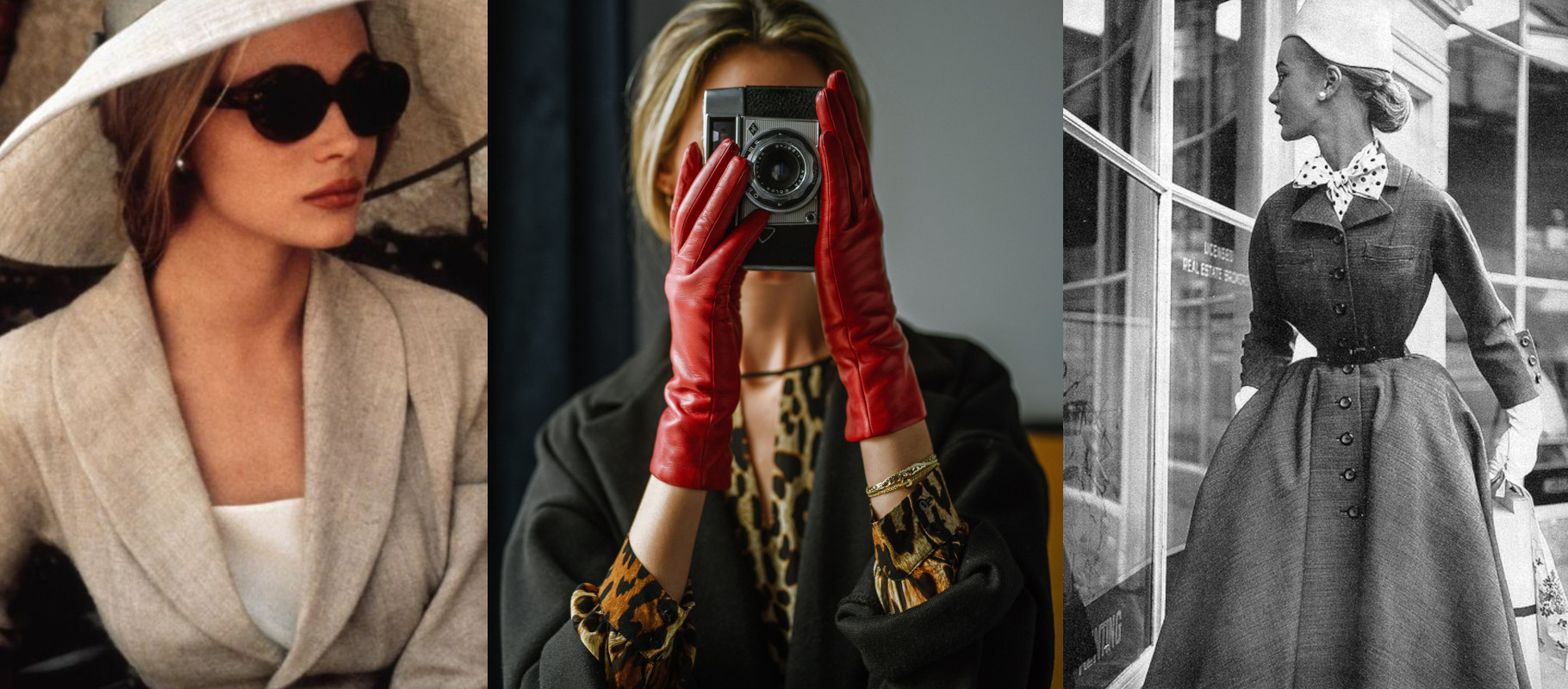 Ah the 50's – the days of jitterbugging and jukeboxes, of drive-ins and diners, of poodle skirts and leather jackets. Let's not forget the jewelry that was popular during this time.
Necklaces were dainty and feminine, delicate chain with charms often in the form of hearts or flowers. They were usually made of sterling silver or faux pearls. Men weren't left out either - bolo ties, belt buckles and cufflinks were prevalent during this time.
No matter what, the 50's were a time when wearing jewelry was not a deliberate aesthetic choice, much like for women wearing heels wasn't.
The 50s, you might say, were aesthetically a bit boring in comparison to other retro decades. During this era, the classic version of feminine aesthetic was the standard: You were expected to put on that costume every day, if you you were born female.
Whether it was a dainty little charm for a woman or a belt buckle or bolo tie for a man, jewelry was a way for people to express one's self-care and self-respect. Very materialist, but those were the times.
Of course, the jewelry still looked as stylish as ever, and today, we can get a little bit of that 50's sparkle with much less of those social constraints.
The Classic Femininity in 1950s Jewelry Aesthetic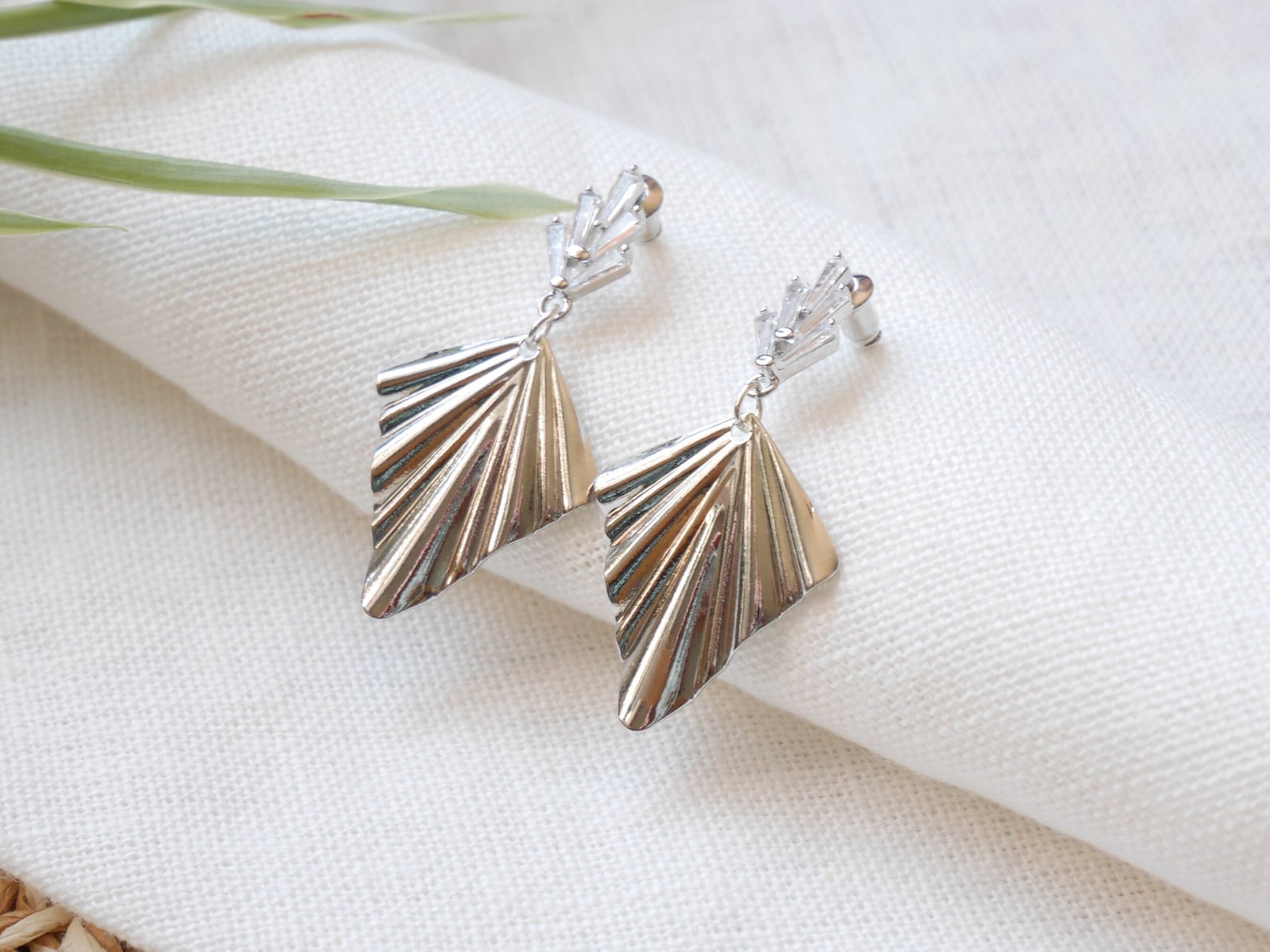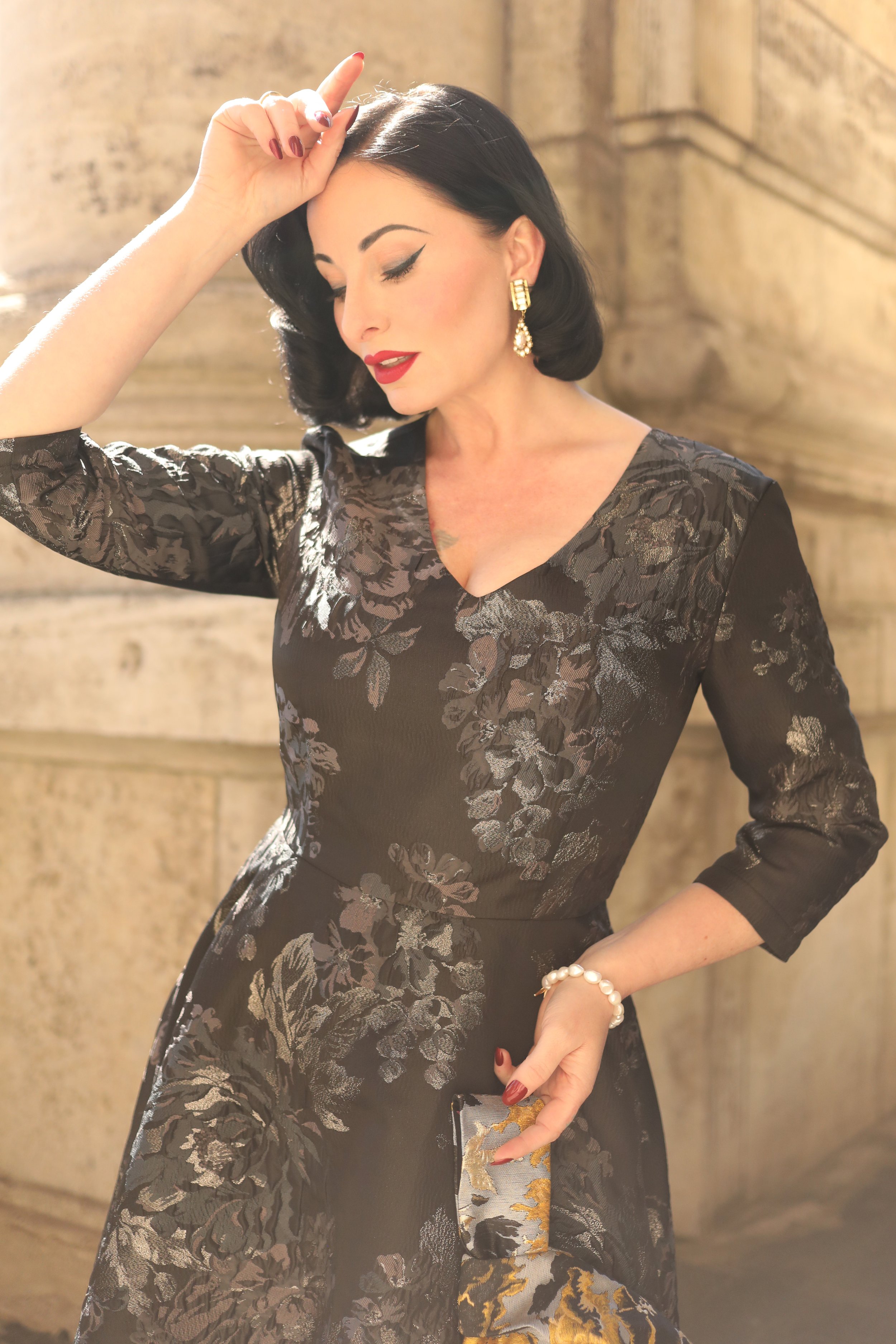 Art-deco earrings from tazelry on Etsy
Cocktail dress from Mrs Pomeranz, styled with a pearl bracelet and art-deco earrings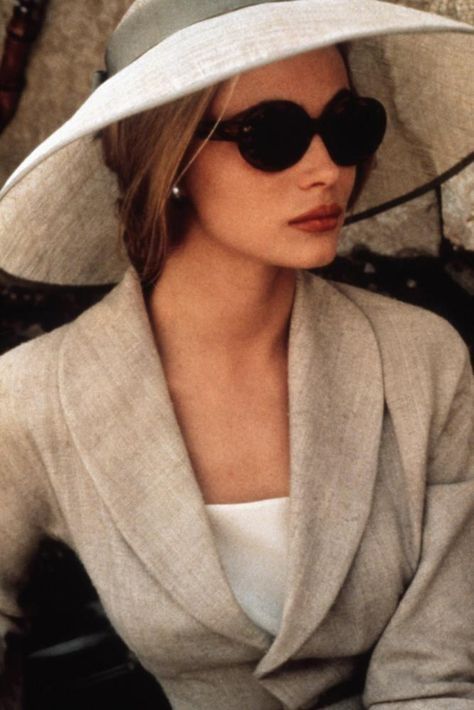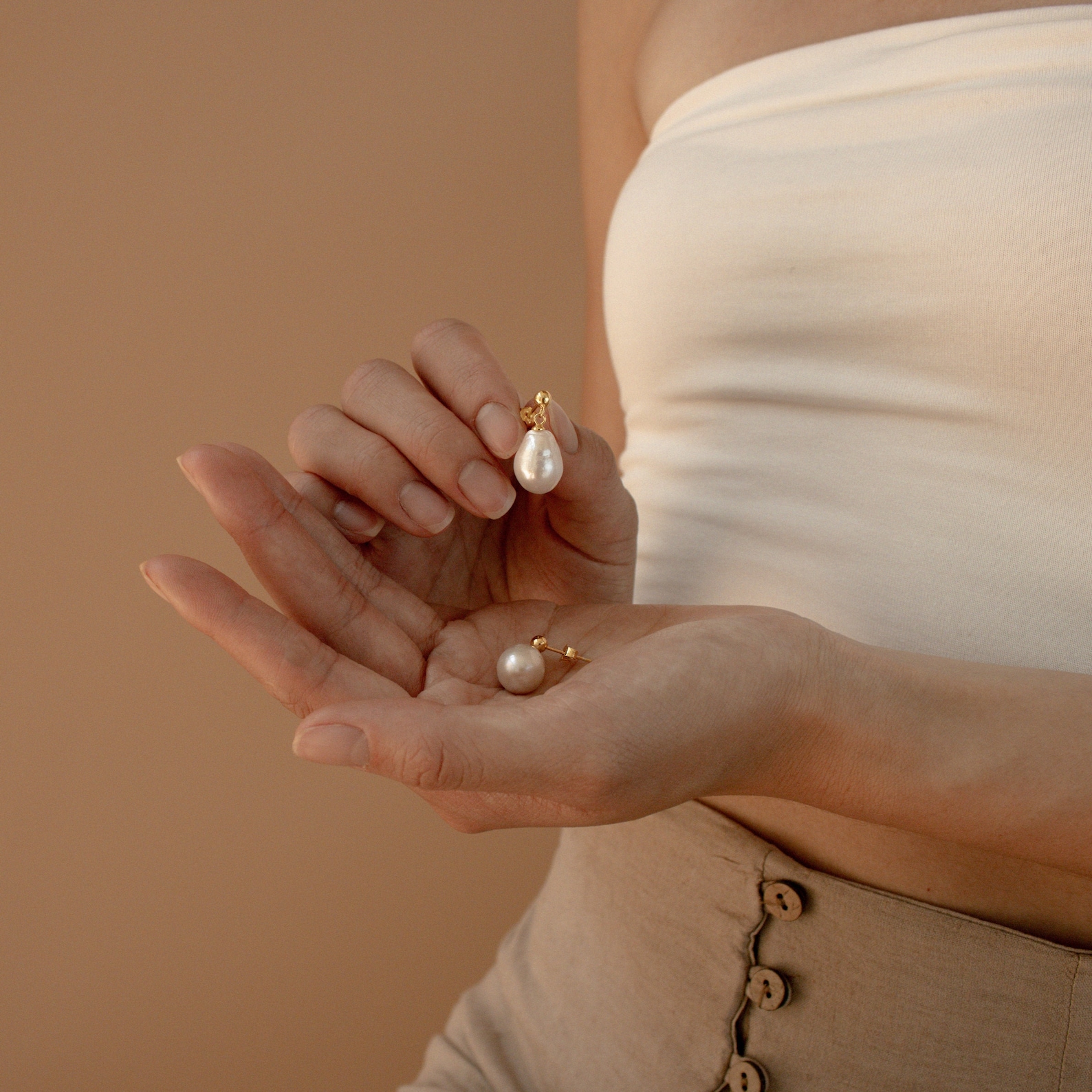 Pearl studs from CaitlynMinimalist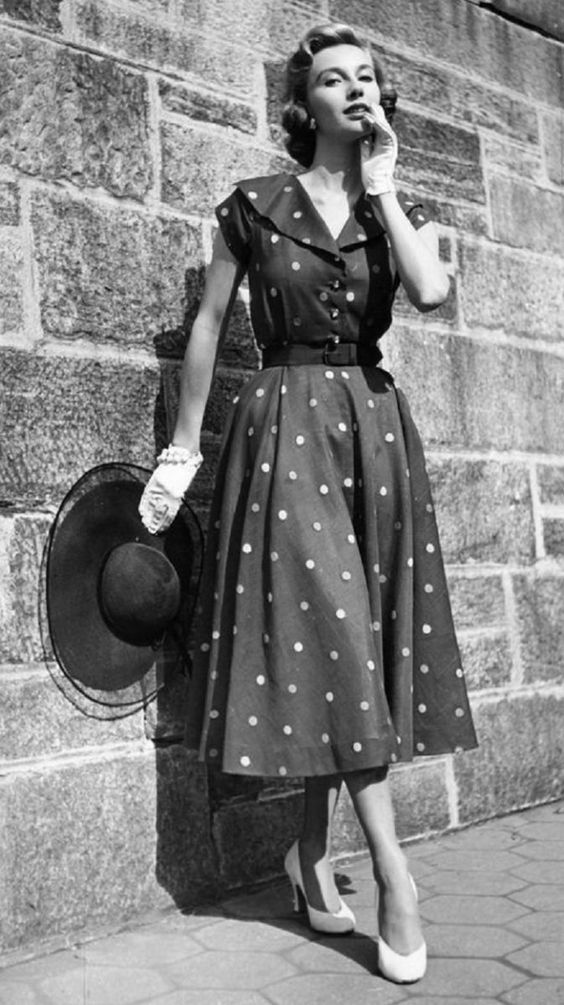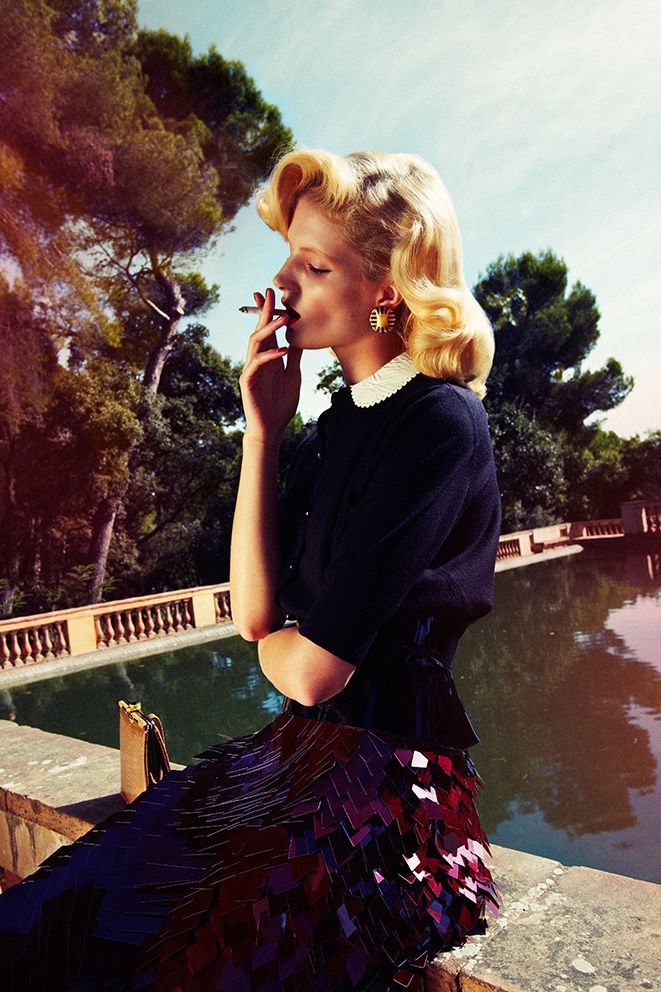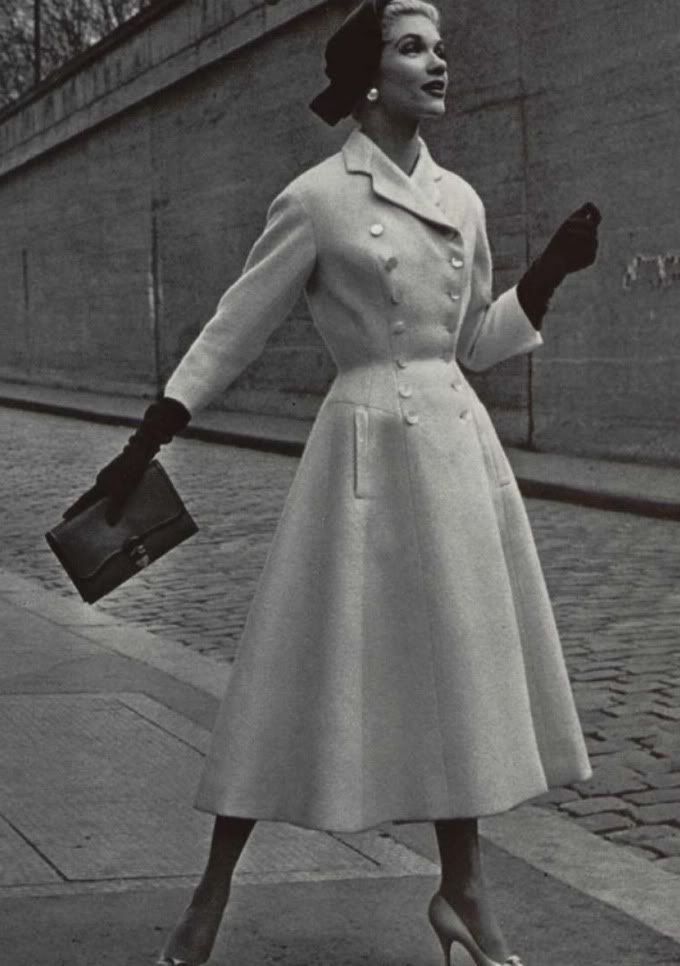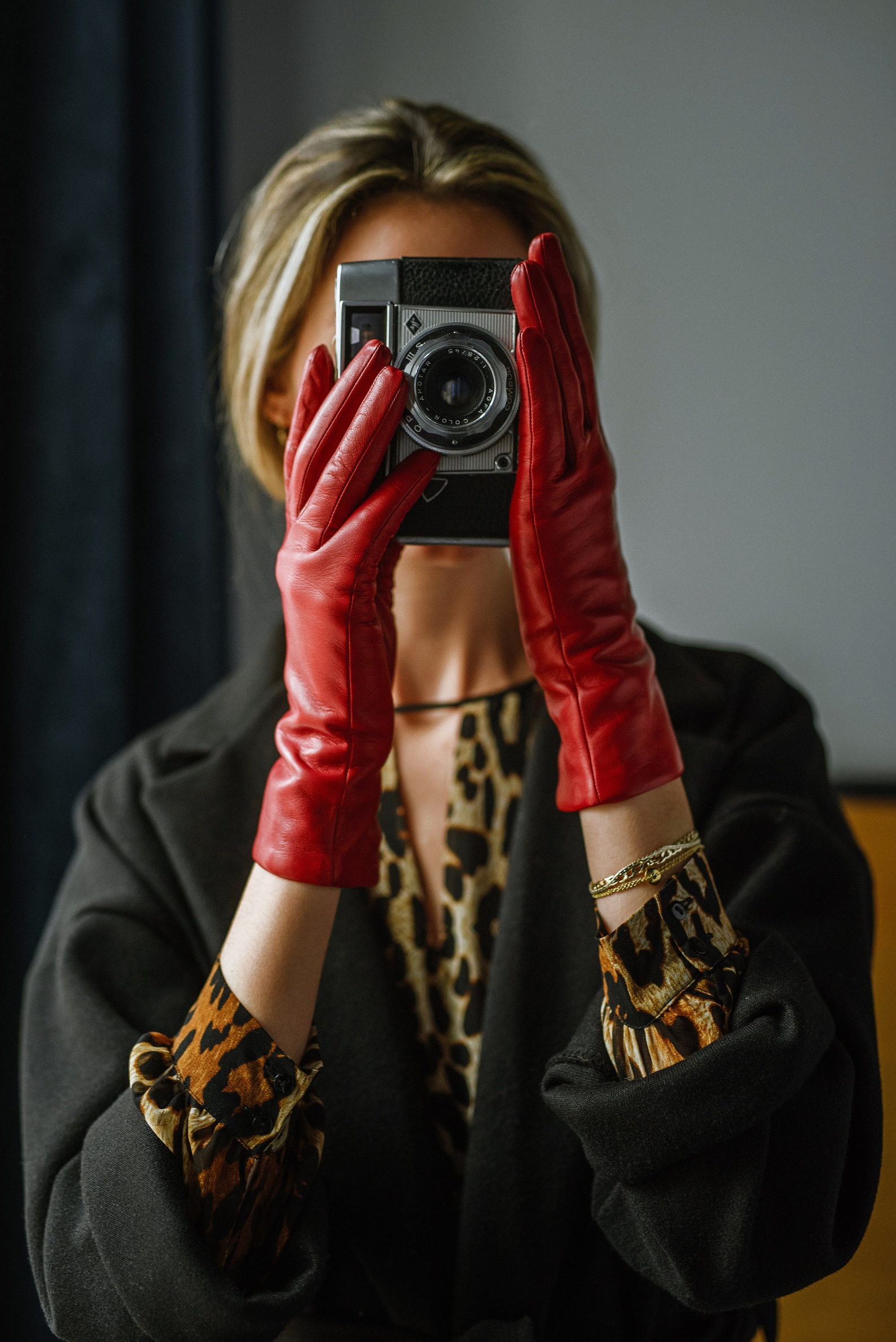 Coat dress from 50s Christian Dior
50s style learther gloves from 1861gloves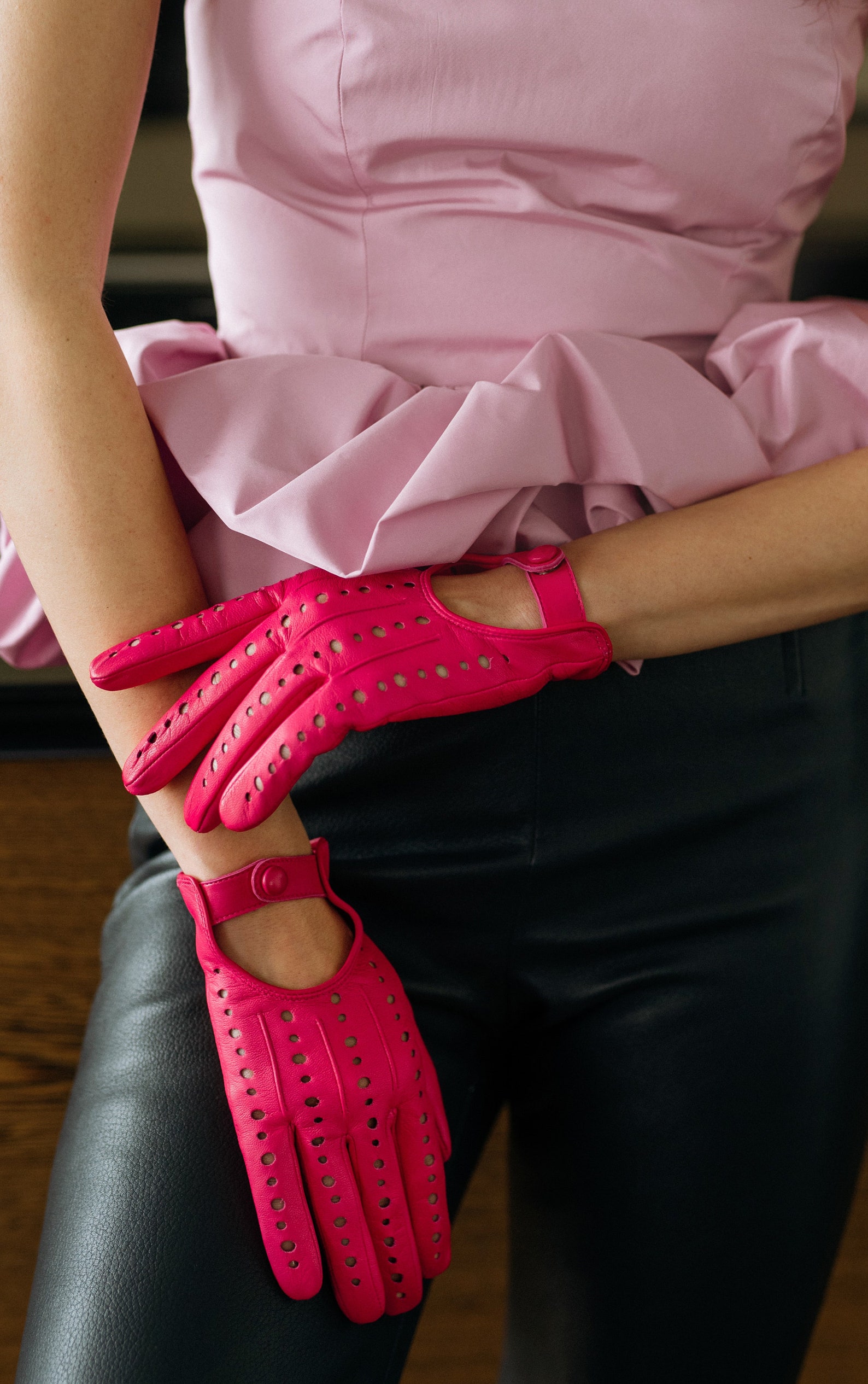 Driver gloves from 1861gloves
Rovena dress from Mrs Pomeranz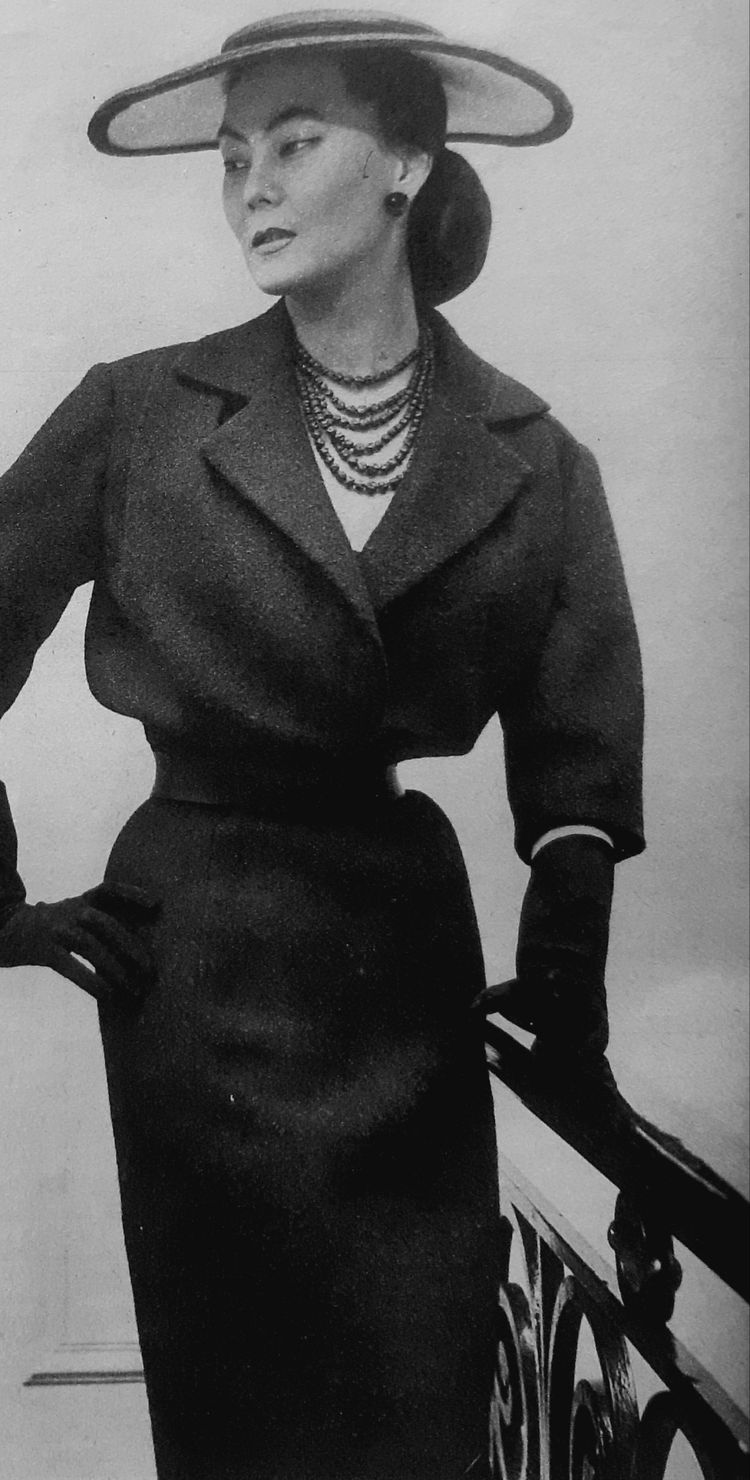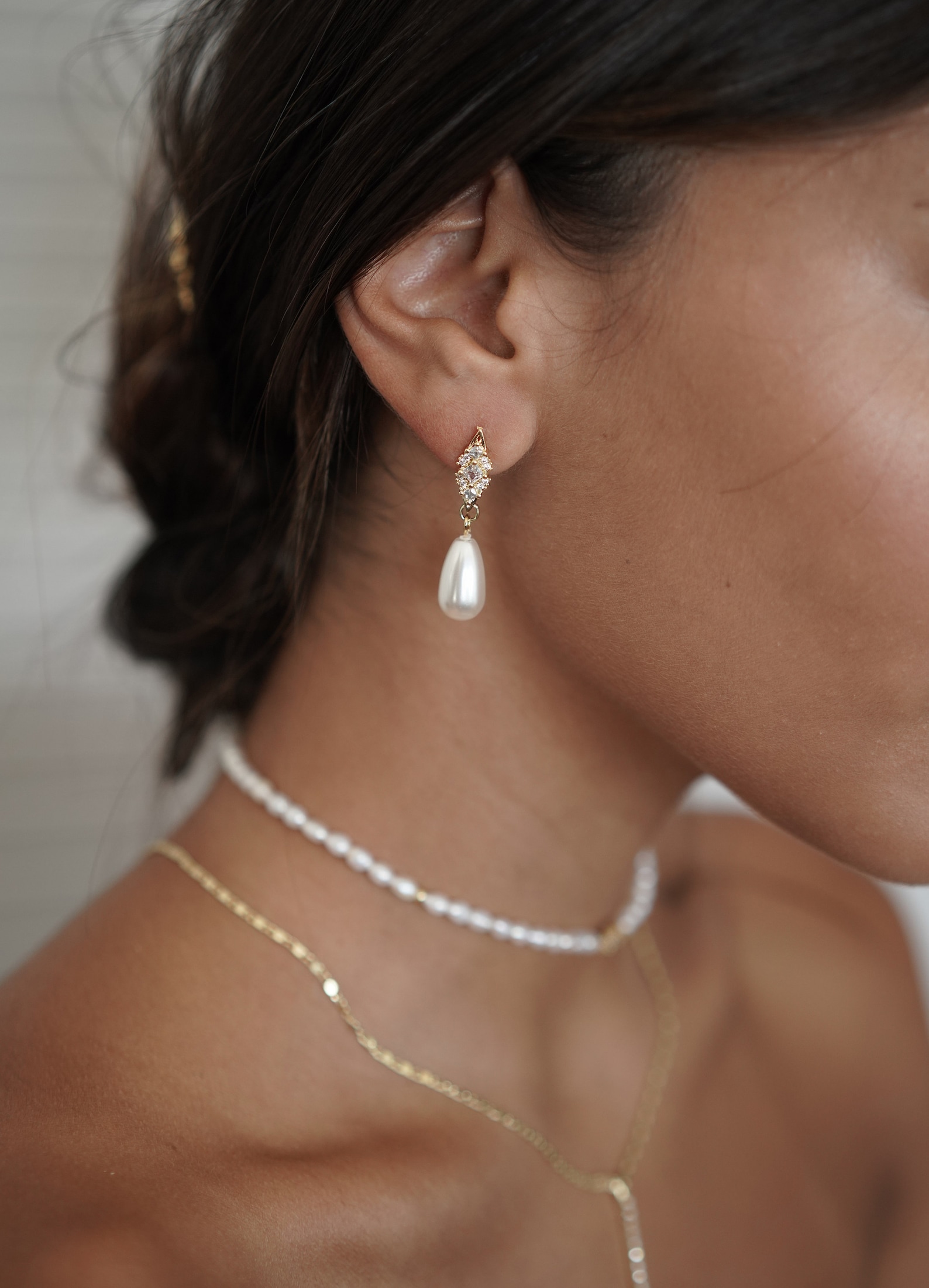 Another 50s Dior
Pearl set from Ayajewellery
The 1950s were a time of fashion and styling that is not very impacting the world of fashion subcultures very strongly today. There are the 50s classic dresses of course, but the retro movement is overall focusing on the mini dress and fun prints of the 60s and 70s.
Still, jewelry was an important part of the classic style and was heavily featured in personal fashion trends. During the 1950s fashion icon Audrey Hepburn made huge waves in the fashion world, especially when it came to jewelry. She helped popularize the style of wearing multiple pearl necklaces in addition to wearing costume jewelry– rhinestones, chains and charms were all popular styles in the 1950s.
The 1950s aesthetic is now once again getting popular amongst the internet fashion subcultures, due to the new trends of expressing feminine energy through fashion. It is often found in modern day jewelry trends which encompass the iconic styles Herpburn often championed. Today's version of the "Audrey Necklace" trend is very popular with multiple thin chains and strands layered up for an effortless, chic look. In addition to this, jewelry trends such as mismatched earrings, statement rings, multiple bracelets, and dangling charms are also popular as these all pay homage to the iconic 1950s style.
Jewellery Worn By Celebrities Back In The 1950s
Since the 1950s, celebrities have often been known for their extravagant and daring fashion choices, and jewellery has always been used to add extra flair to any attire. During this era, celebrities were spotted wearing a wide range of jewellery, such as delicate pearl earrings, charm bracelets, statement necklaces, and big cocktail rings. While the glamourous jewellery of this era was often quite extravagant, simpler pieces were also popular.
In the 1950s, Marilyn Monroe was known for wearing statement jewellery pieces, often with pearls and gemstones to create a classic yet glamorous look. James Dean also made an appearance in this era, and often wore a double-sided ring of a bulldog and a bear. Elvis was also iconic at this time, often wearing a selection of gold jewellery including a selection of costume jewellery. During this era, these stars were often seen wearing a variety of watches, often with a black or gold strap.
Lucille Ball was another celebrity of the era that was known for her signature jewellery pieces. She was often seen wearing an oversized gold chain, and often accessorised with a string of pearls. She was also known for her large diamond rings, which she used to draw attention to her fashion choices.
Houston Barber was also famous in the 1950s, and she became known for her love of statement jewellery. She often wore large glittering necklaces and earrings with bright gems and crystals. She also wore large costumes rings to assessorize her outfits, and often wore diamond studded rings. These often featured intricate designs and colourful gemstones that would stand out from the rest of her jewellery.
---
Ah, the 1950s, that carefree juggernaut of towering bouffants, technicolor poodle skirts and pearl necklaces. As we look back on the era of the past, one of the most interesting aspects is the type of jewelry that they were wearing. From dainty charms and ornate brooches to delicate rhinestone earrings, let's explore the necklaces, earrings, and bracelets that made the 1950s such a stylish epoch.
To summarise, in the 1950s, many celebrities were known for their daring fashion choices and an excellent sense of style. Pearls and gemstones were popular jewellery pieces of the era, as well as statement necklaces and rings. Gold watches and chain necklaces were worn by both men and women, often with intricate designs and colourful gemstones.