The Glow Of Light Feminine Energy: Not Everything Is A Power Play
In an age of hyper-masculinity and aggressive trends, it is becoming increasingly more appealing to evaluate our relationship to the slightly overlooked concept of light feminine vibe.
Light feminine energy comes from a place of grace, receptivity, vulnerability, and love. It is often felt more than seen, as it is full of more subtle elements. It is alive and dynamic, and it can be found in the simplest acts of being and in the intricate fabric of life.
If that does not really resonate with you, think Taylor Swift when she's singing about her "good girl faith and tight little skirt". That's what I'm talking about.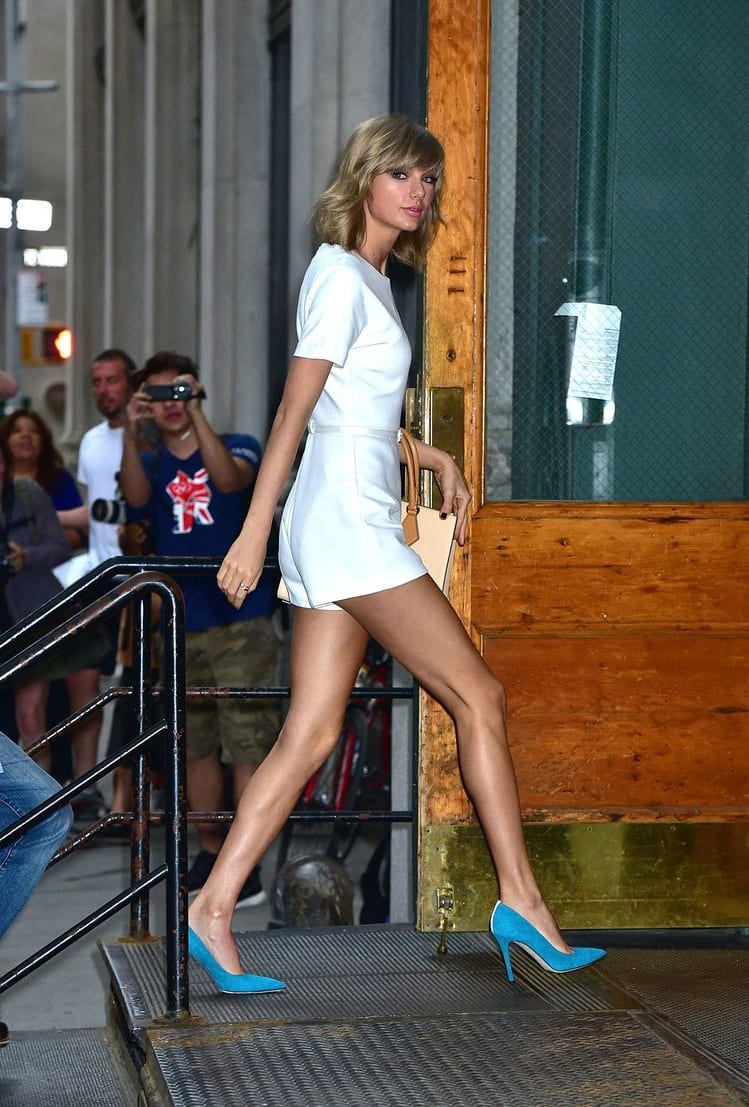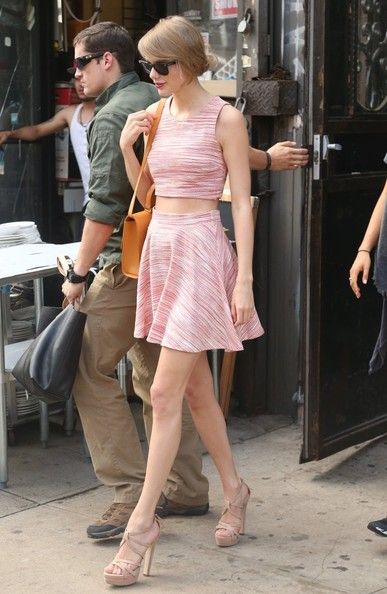 More than simply a fashion trend or beauty aesthetic, light feminine principle pervades many aspects of life, from our work environments to our relationships.
So, in keeping with this unique aspect of society, let's explore what it means to embody light feminine energy and how we can cultivate and nurture it through various techniques.
In this enlightening article, we'll uncover the latest makeup trends and fashion that align with light feminine energy, examine different facets of this concept and its impact, and provide practical advice on ways to embrace this positive energy. Ready to find out more? Then let's dive in and discover the vibrant world of the light feminine.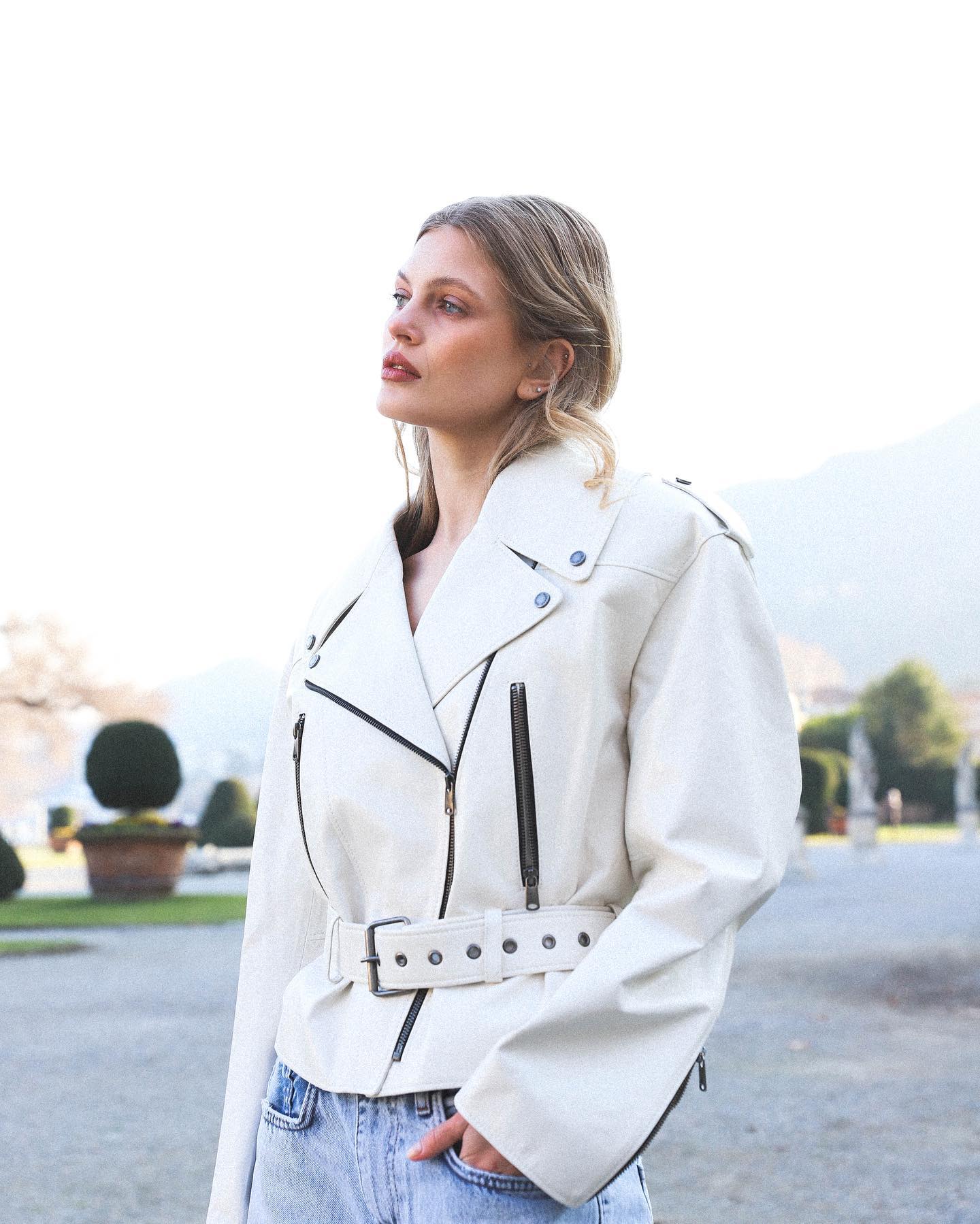 White bomber jacket from Bazhane boutique IG @bazhane_btq
The Glow of Light Feminine Energy: Finding Intention and Balance in Everyday Life
Fashion and beauty have always been powerful mediums of expression. And with the modern concept of "light feminine energy", it's become a stunning way to reflect the beauty of both the physical and the interior.
Fashion and beauty trends are now moving in a direction that reflects this mindset, through soft pastels and muted colors, luminous glows, and gentle lines. Natural waves and loose locks can act as a perfect canvas for emphasizing the aura of light feminine energy.
Natural makeup looks like light eyeshadows and natural-looking eyebrows will bring out the beauty of the skin, but at the same time a statement lip is a classic in this aesthetic.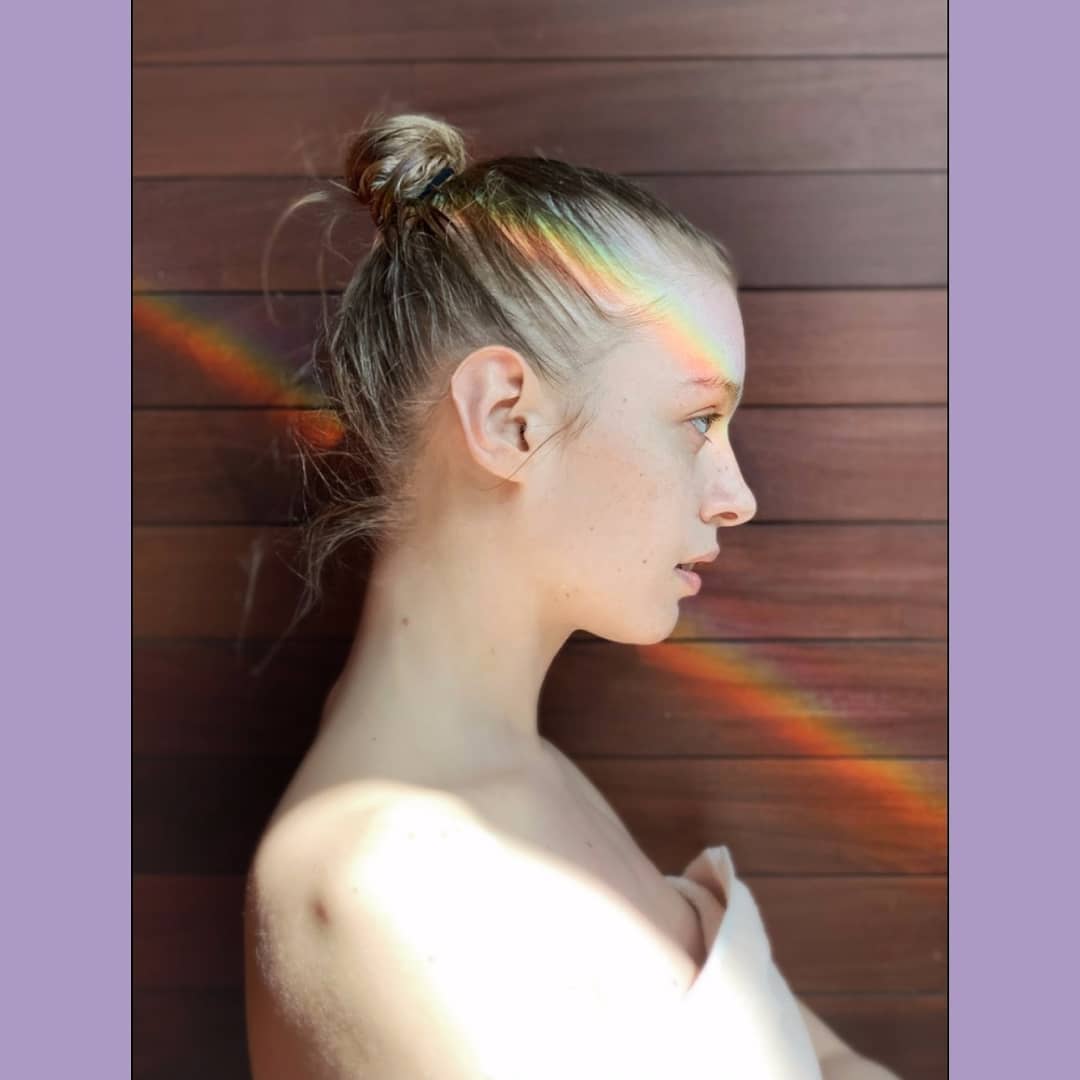 Photography by IG @sheila_velasco
In terms of fashion, you can make it as elegant or as cheeky as you want. Your inspiration might be either the unapologetically girly and provocative bimbocore aesthetic or on the other hand the 50s aesthetic with plenty of ethereal fabrics, such as lightweight silk and delicate chiffon - that is sure add to the sweetness and charm of this feeling.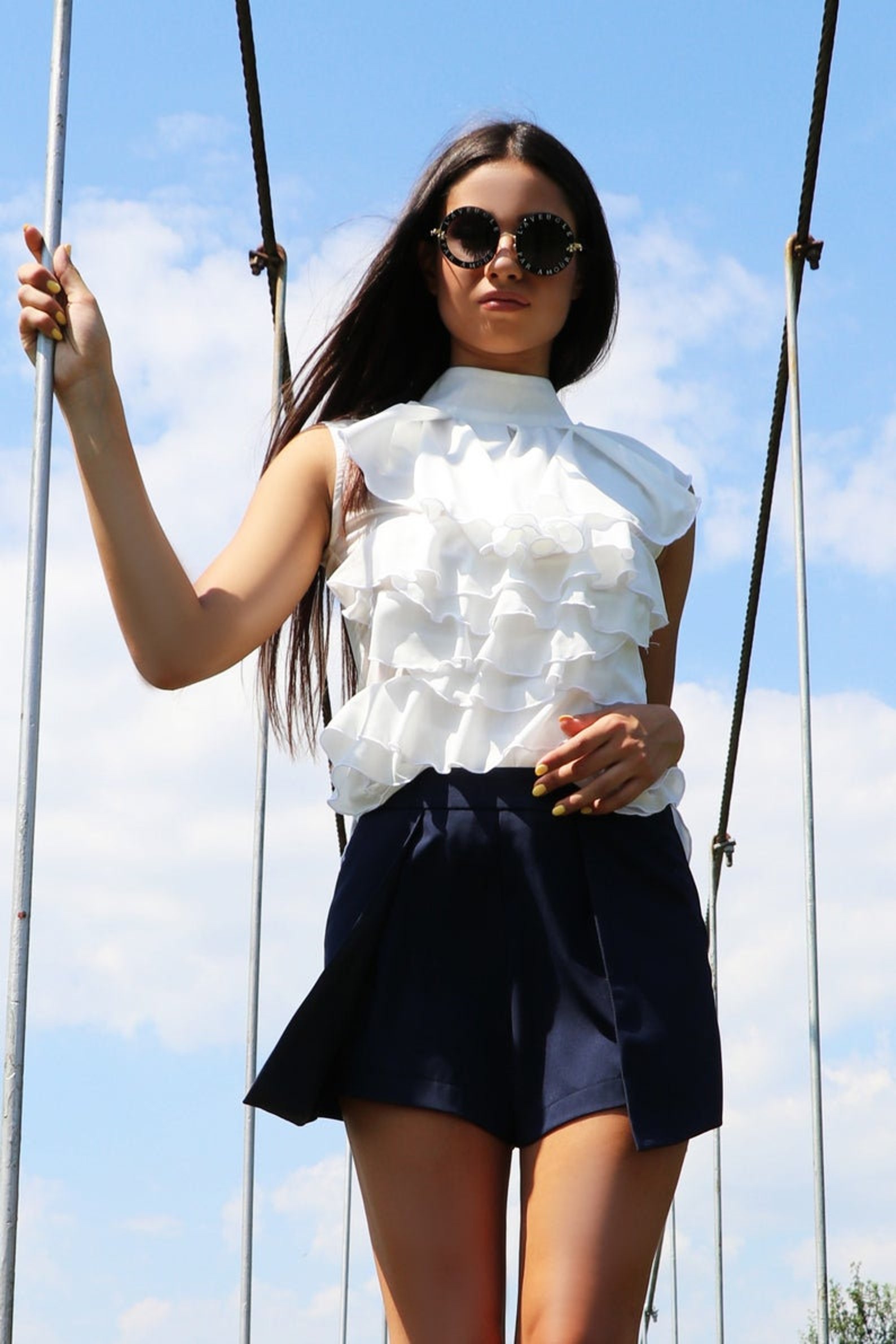 Frilly top from CaramellaFashion on Etsy
Crochet dress Abigail from Princess Polly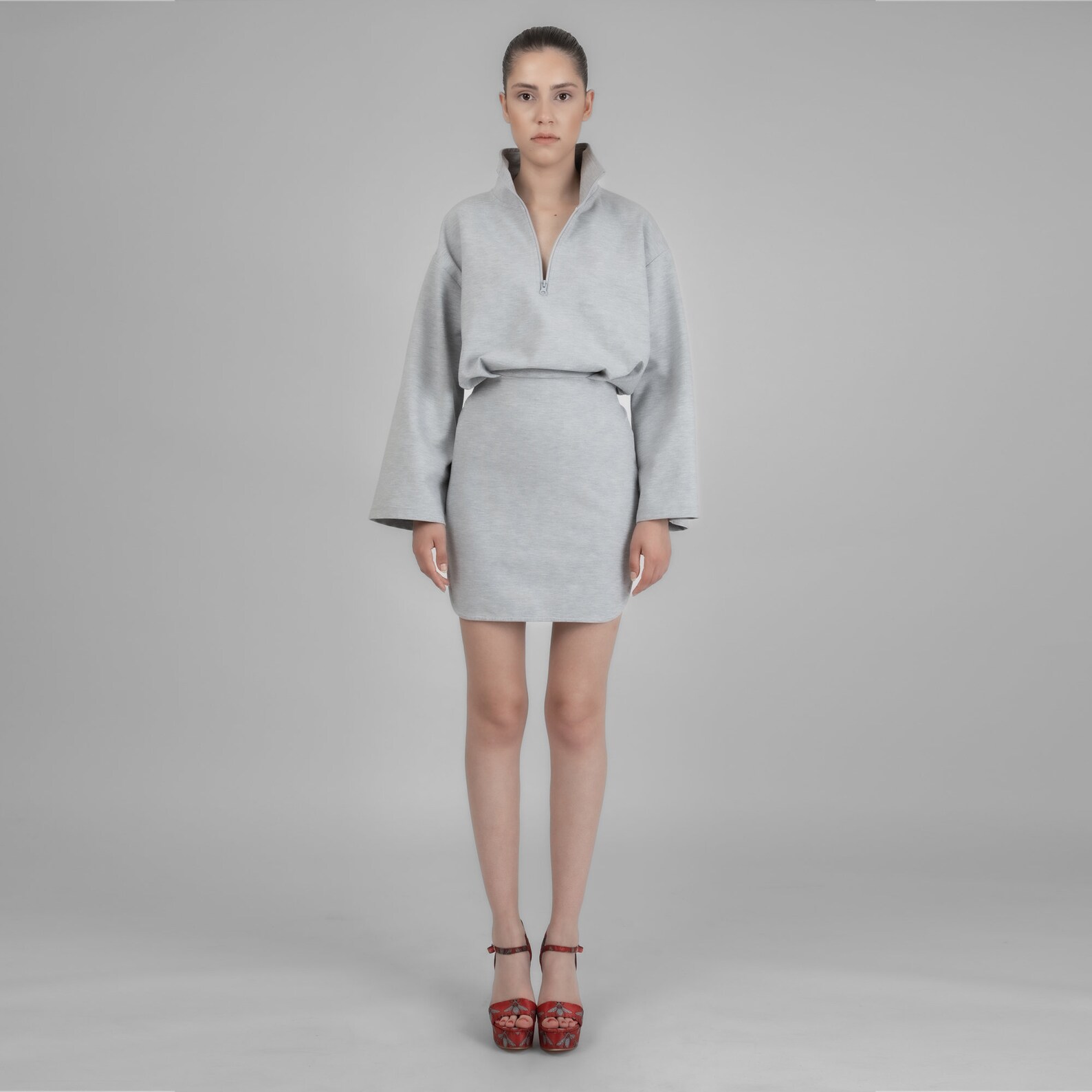 Two-piece from HOELO on Etsy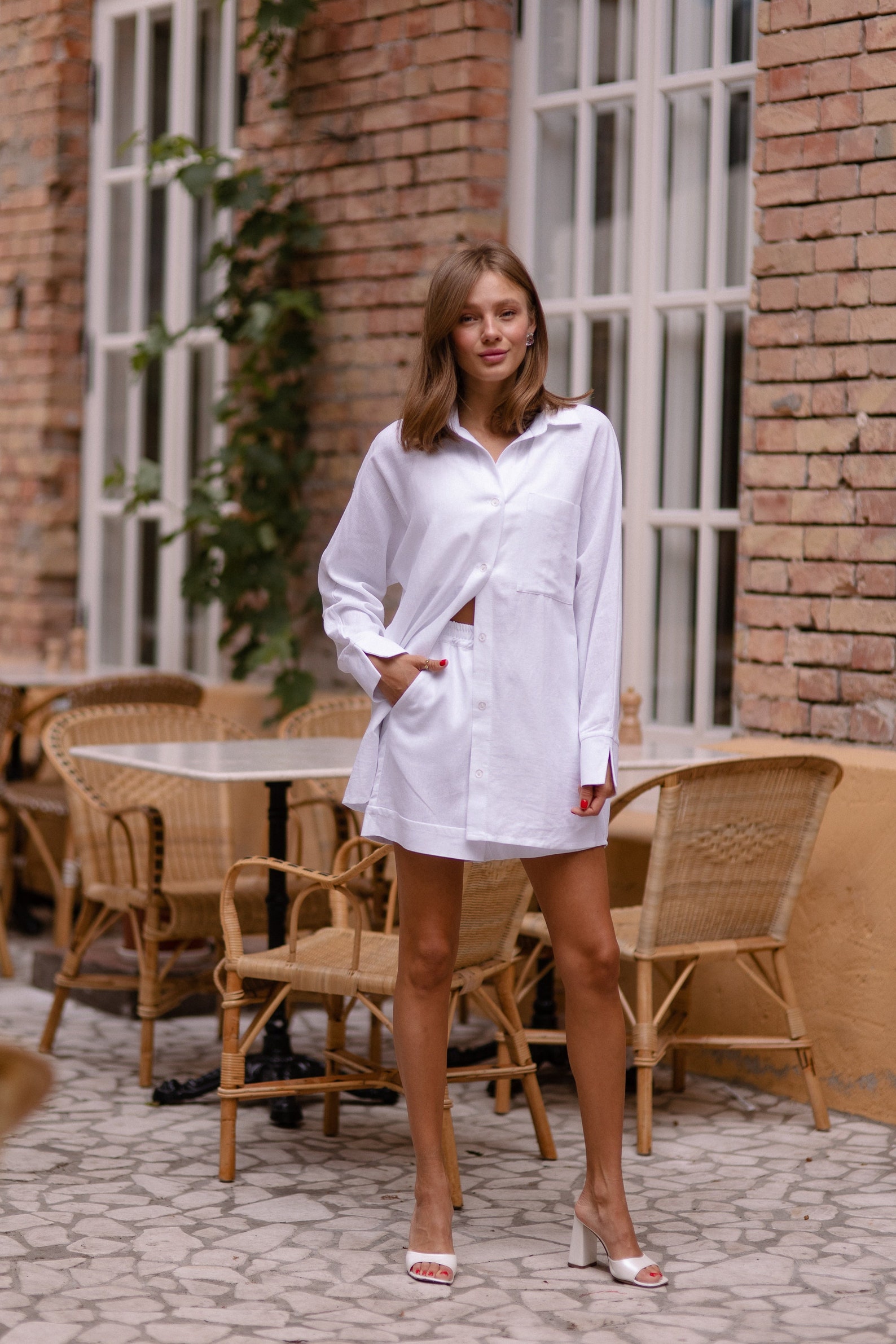 Linen two-piece from EvolveUA on Etsy
By @irinabshestakova Model @afra.wb @mikasstockholm Hair @natalieshafii Make up @lindaanderssonmakeup
Long sleeve top from The Line By K (Karla Deras)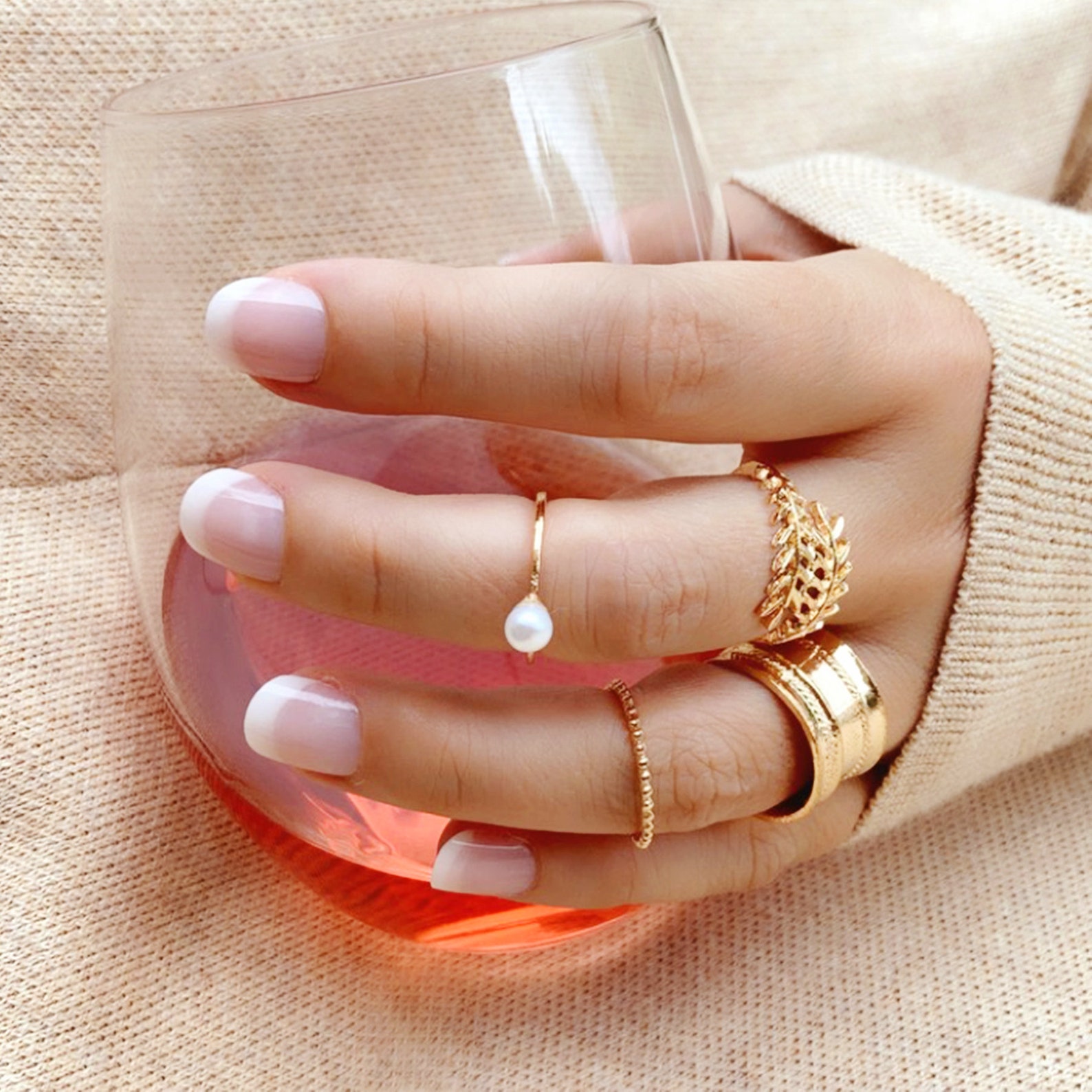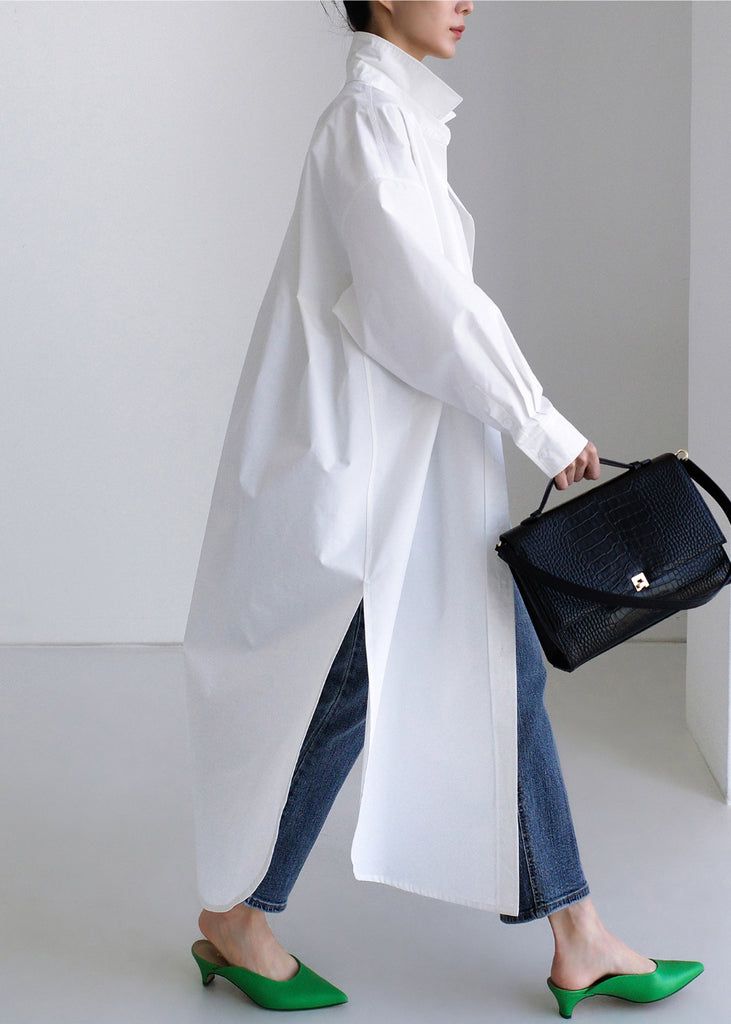 Ring stack from JewelryByJutlandLane on Etsy
Outfit from soolinen.com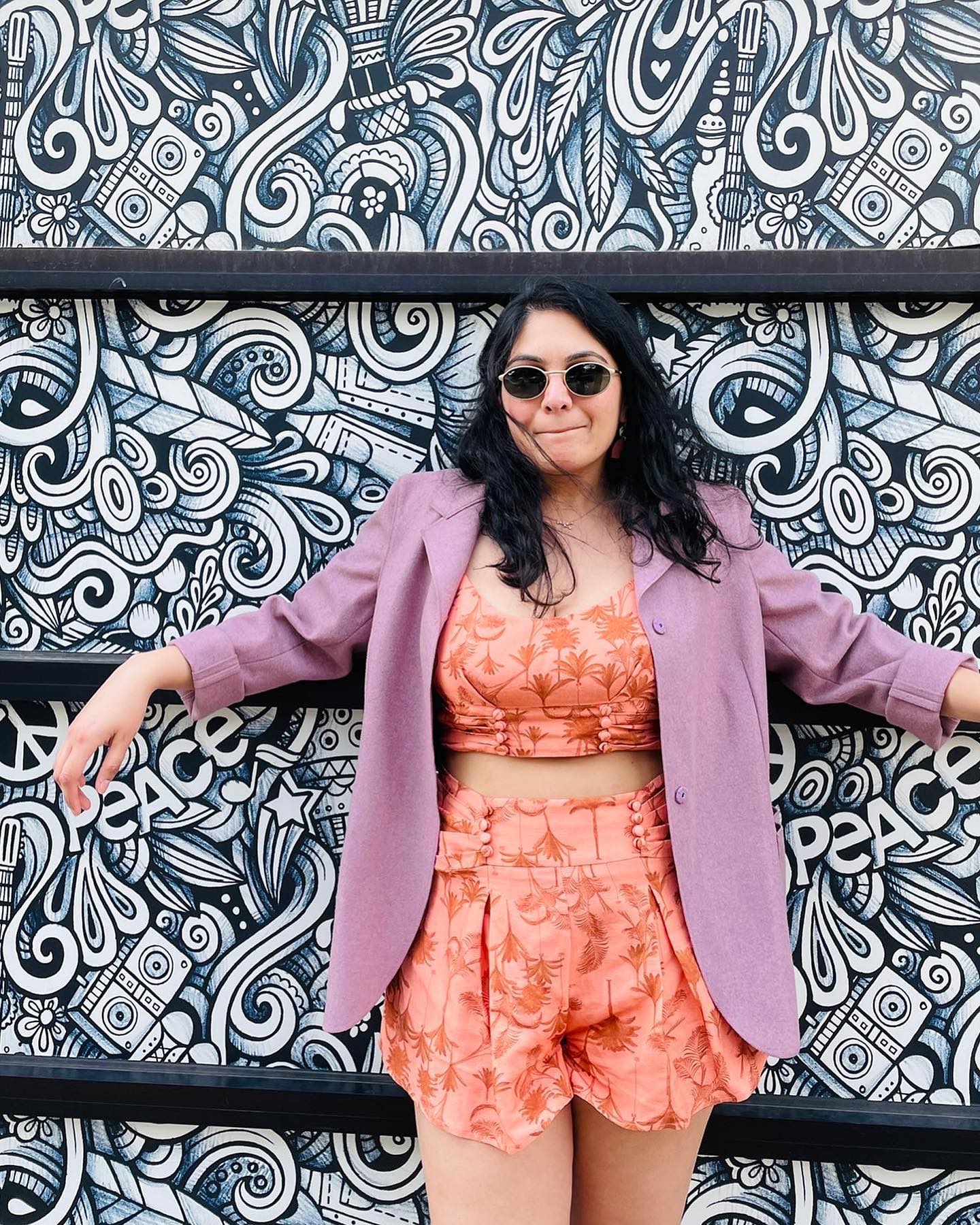 IG @cageyscloset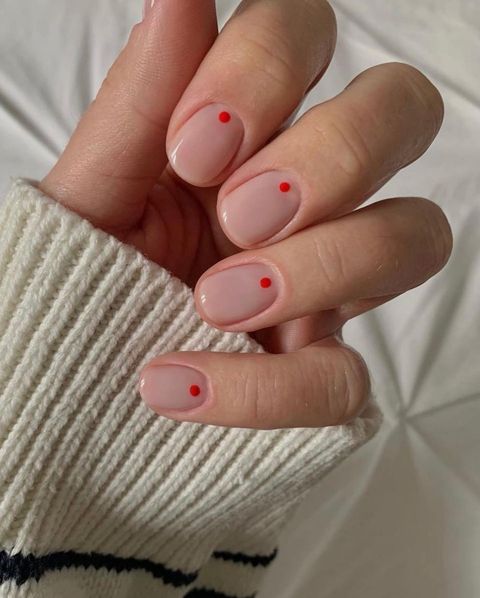 Outfit from The Line By K (Karla Deras)
Nail art by IG @gel.bymegan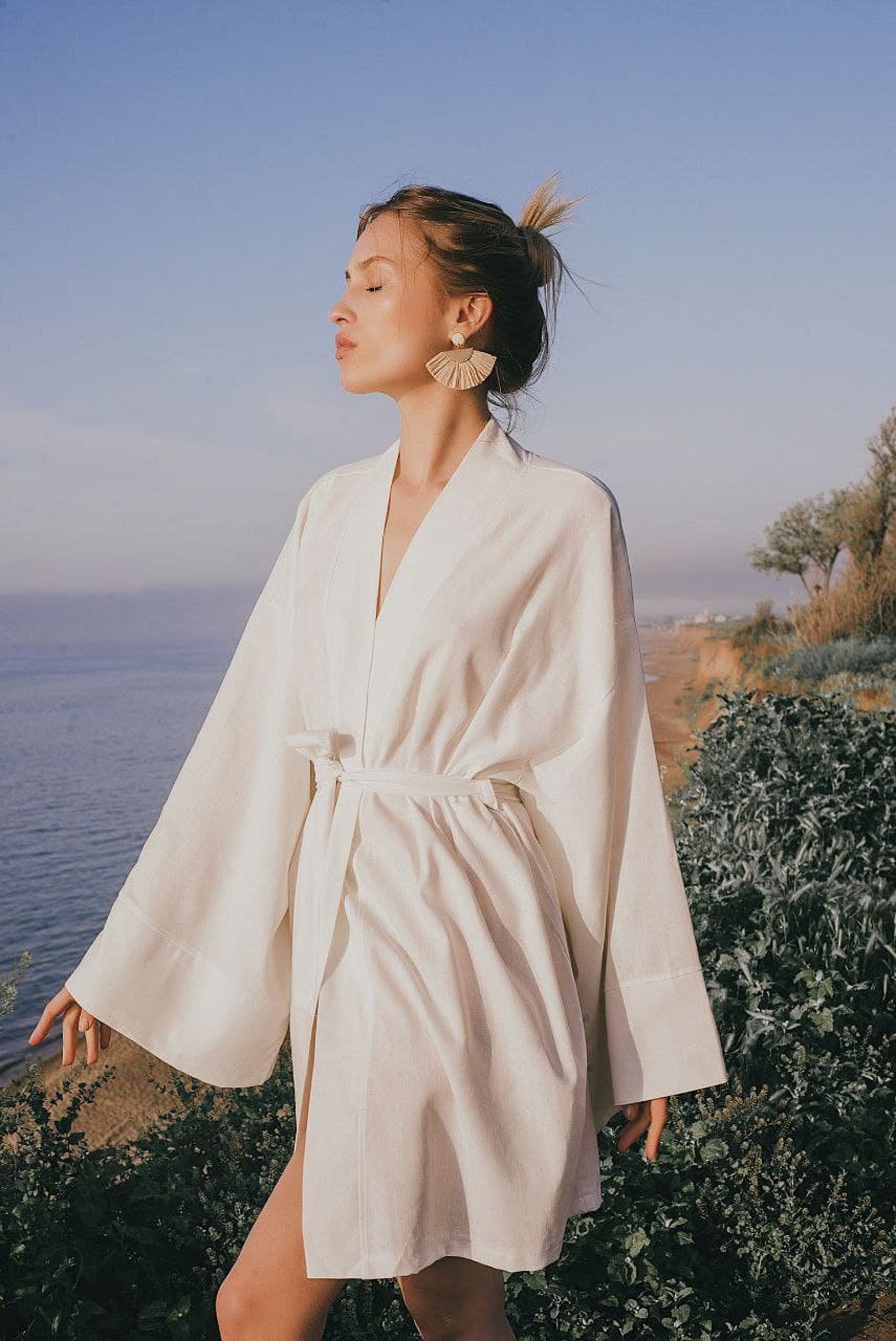 Wrap dress from EvolveUA on Etsy
But light feminine energy isn't just for off-duty looks or seen through the lens of fashion. Many women are finding that this concept is filling their lives with more warmth and ease. By nurturing their softer side, they're discovering more balance and harmony within their core being. It might look like sitting down to start a new project with more patience, responding to difficult situations with more kindness, or taking a moment to appreciate the ordinary wonders of life.
At its essence, light feminine energy allows us to be in tune with what calls for our attention. It can be found within the alchemy of intention and trust, and it provides a source of power and a deeper connection to our true self.
Oversized white shirt from EvolveUA on Etsy
So where can we turn to cultivate this beneficial energy in our everyday lives? Self-care is essential, taking time to nurture and nourish both physically and spiritually. Taking a break from devices and the endless onslaught of news feeds can help clear our minds and soothe our souls. Simple exercises like journaling and meditating can also be incredibly helpful for creating more groundedness and appreciation.
IG @thejodietelford
At the end of the day, light feminine energy is an abiding reminder of our true, authentic selves that can be found in every moment. By being open to our possibilities, we may find that the beauty of this energy is right around the corner.
Light Feminine Energy In Fashion and Beauty: Where Artistry, Clarity and Creativity Meet
A plethora of Gen Z aesthetic subcultures in beauty and fashion have embraced some form of the "light feminine energy" as an integral part of their ideals. You could definitely pinpoint that in kawaii, softcore and cottagecore.
This mood embodies a vibrancy, clarity and effortless beauty that reflects the joy and freedom of embracing unique styles, creative expression and self-love. Light feminine energy in fashion and beauty has emerged as a trend in recent years and has quickly gained recognition among youth culture globally.
This energy can be seen in the beauty trends that are making waves on social media and in fashion runways; delicate, pastel-hued eyeshadows, flower crowns, glowing highlighter and natural makeup looks that radiate a kind of soft yet confident strength. In terms of fashion, soft pastels, ruffles, and floaty, ethereal pieces are all capturing this vital spark of light feminine energy.
But it is not just a trend or a fashion statement; light feminine energy is more than a look or an aesthetic; it is a way of life, a feeling of freedom, a manifestation of inner beauty and an opportunity to explore and embody our truest essence. It is the understanding that our strength lies in the acceptance of ourselves and that by showing our vulnerability and allowing ourselves to be seen, we can also experience joy and power beyond measure. Light feminine energy also encompasses matters such as self-care, mindfulness, and daily practices, including journaling, yoga and meditation, to name a few.
Light Feminine Energy in Fashion and Beauty: Unveiling the True Essence
Throughout history, femininity has been perceived and celebrated in many different ways. From the most elaborate gowns to the flashiest makeup accessories, femininity has been as diverse as the interpretations it has inspired. To better understand the idea of light feminine vibe, let's explore what it really means and how it has been influencing modern aesthetics in fashion and beauty.
At its core, light feminine energy is the manifestation of one's femininity in a positive and empowering way, without making it dark and overtly aggressive. Mind you, wearing a pink two-piece is not an unassertive move: You hypothetical modest woman who is just trying to never make any waves would not dress like that.
It's just that instead of expressing femininity through stifling, restrictive and often completely arbitrary standards of beauty, this energy allows us to embrace our inherent femininity through various expressions of self-care and strength. It captures the idea of being at ease and peaceful as we explore ways to look and feel our best.
One of the best places to explore the light feminine energy is in fashion. Celebrities have started to create an impactful fashion statement by embracing femininity through comfort and grace. From Jennifer Lopez's iconic white thigh-high slit dress to Salma Hayek's gorgeous emerald and lace outfit, stars have embraced femininity in all of its forms. From oversized sweaters and soft blouses to the most feminine and delicate dresses, light feminine energy has been dominating the recent red carpets.
Moreover, light feminine energy is also making an impact in the beauty trends. Many celebrities have been opting for a more natural look that embraces their unique features. Makeup products like nude eyeshadows, shimmery highlights, and beige lip glosses have become the most popular products for celebrities who embrace the subtlety and naturalness of light feminine energy. In addition to the elegance and subtlety that make up the concept of light feminine energy, there is also an interest in finding ways to make unique and daring fashion statements. Celebrities like Kim Kardashian and Bella Hadid experimenting with different textures, layers, and patterns capture the essence of light feminine energy while still maintaining a sense of uniqueness and individual expression.
Just like with fashion and beauty, there are certain daily practices that can help us cultivate and nurture the light feminine energy within us. Self-care and mindfulness are key components in aiding us in creating healthy habits that will protect and nurture this inner energy. Daily practices such as yoga, meditation, journaling, and being outdoors can help us connect to our own femininity and discover the power of being in the moment.
Going beyond fashion and beauty, light feminine energy can be found everywhere. From the workplace to social spaces, this energy encourages us to approach our environment with an open heart and a gentle yet strong spirit. It helps us to create a strong and empowered foundation to thrive in all of our daily activities.
Light feminine energy is a concept that aims to help us find ways to embrace our femininity while still staying true to our unique characteristics and personalities. By expressing femininity through fashion and beauty, we can better experience this energy in daily life and use it as a tool for empowerment and inner strength and peace.