Softcore aesthetic (soft girl): Cute as kawaii minus the prints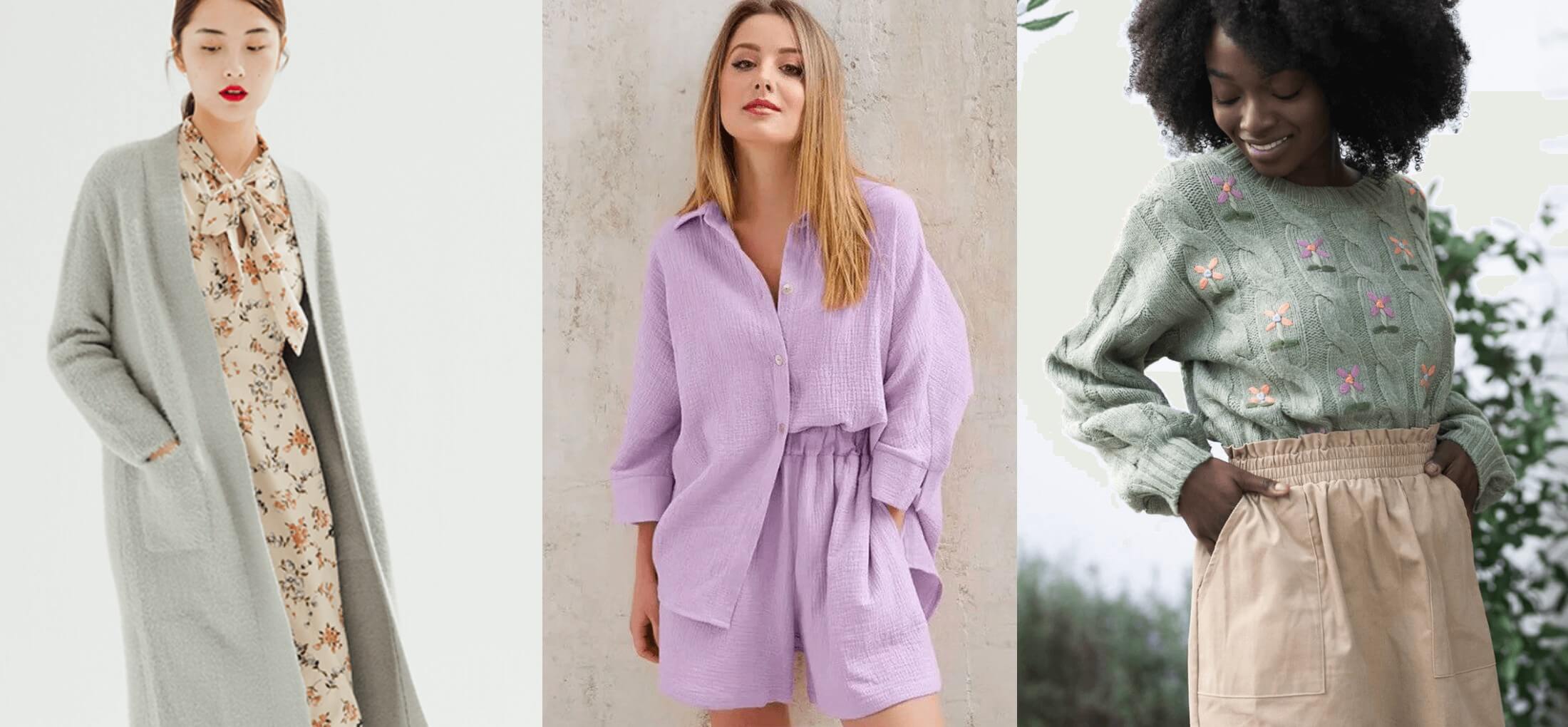 Looking for something §%&*ing adorable? Introducing softcore aesthetic, perhaps your new favourite indie aesthetic.
We're talking fashion inspired by youth culture and the ever-popular kawaii aesthetic, except without anime prints. Comfy, cute and very softie, but closer to minimalism and normcore.
It is true that kawaii is known mostly for the prints, but at core it is all about things that are cute and innocent. That's where the child-like proportions, big eyes, and cartoon slogans came from.
And while kawaii brands go overboard with the cutesy stuff, softie aesthetic likes to keep things a little more subdued. It is a take on kawaii that is more about plain, everyday pieces in pastel colours that are styled so that together with hair and makeup, the entire look gives off a soft, comfy, loungy vibe.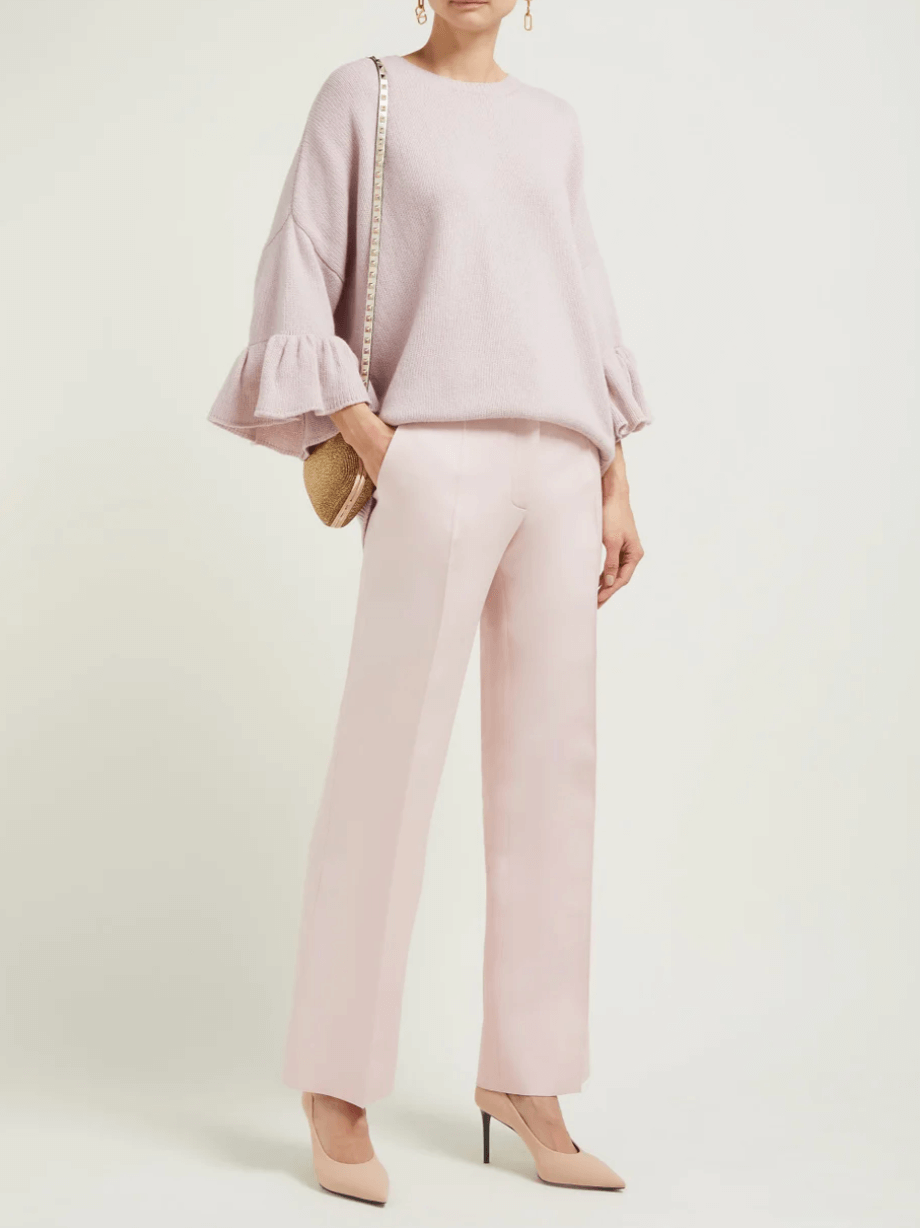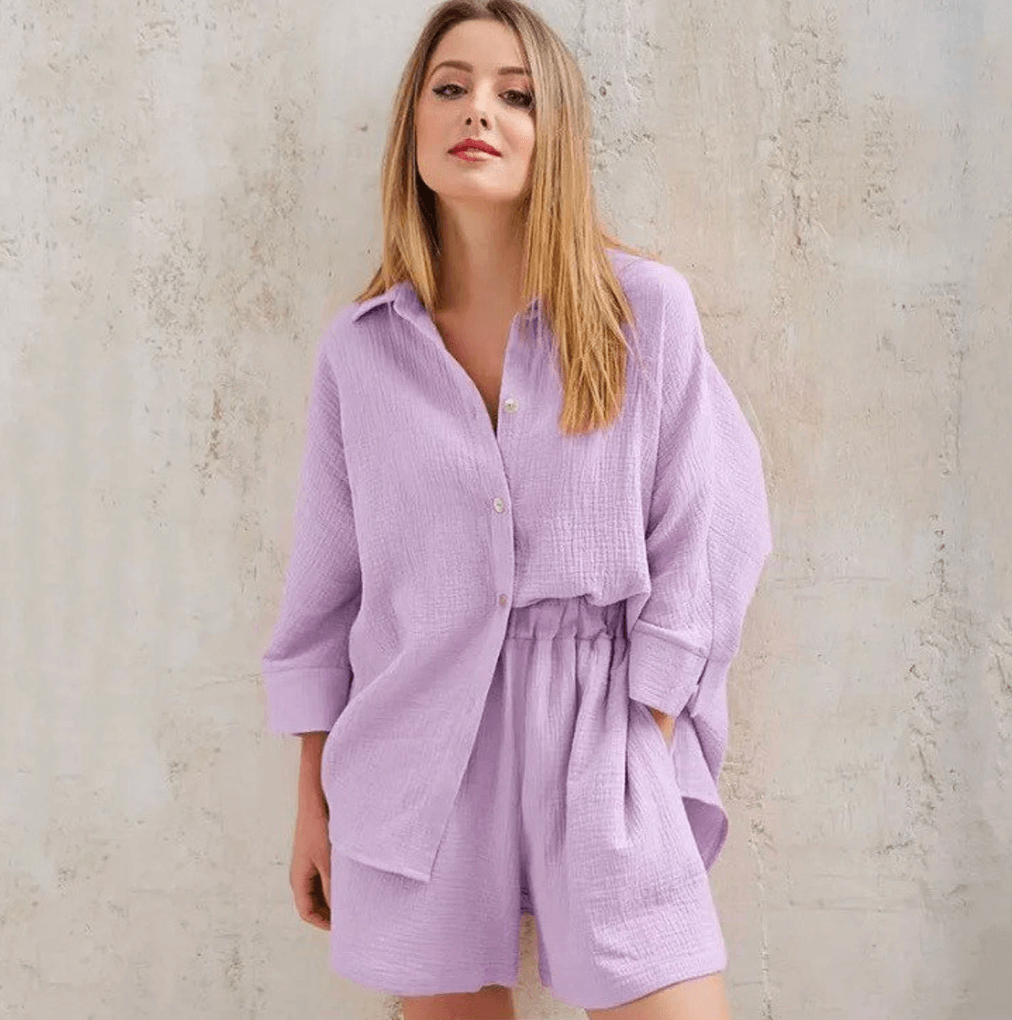 MatchesFashion: Valentino (Summer 2022)
Etsy: ComfyFitStudio, Gauze 2-piece in lilac
The softcore aesthetic colour palette is similar to pastel goth and kawaii: Baby-like pastel colours that are combined with the same colour but in a more vibrant shade.
In kawaii, you'd have a pastel green hoodie with a dark green frog print. In softcore, it would be a plain pastel green knit and darker green pants. The combination of the same colour, a watered down version and a saturated one, is what gives the outfit depth. It works much better than the exact same monochrome shade all over.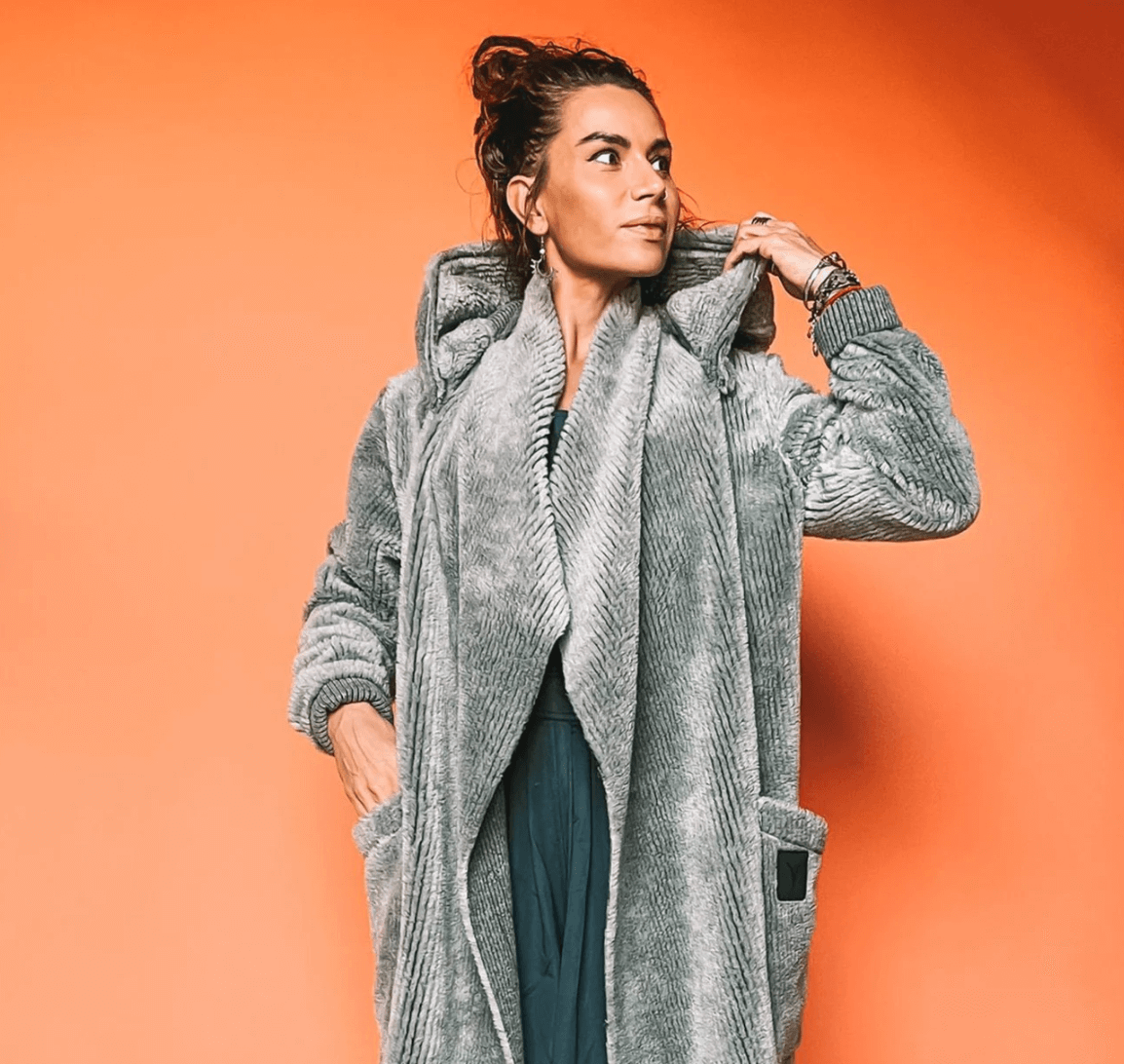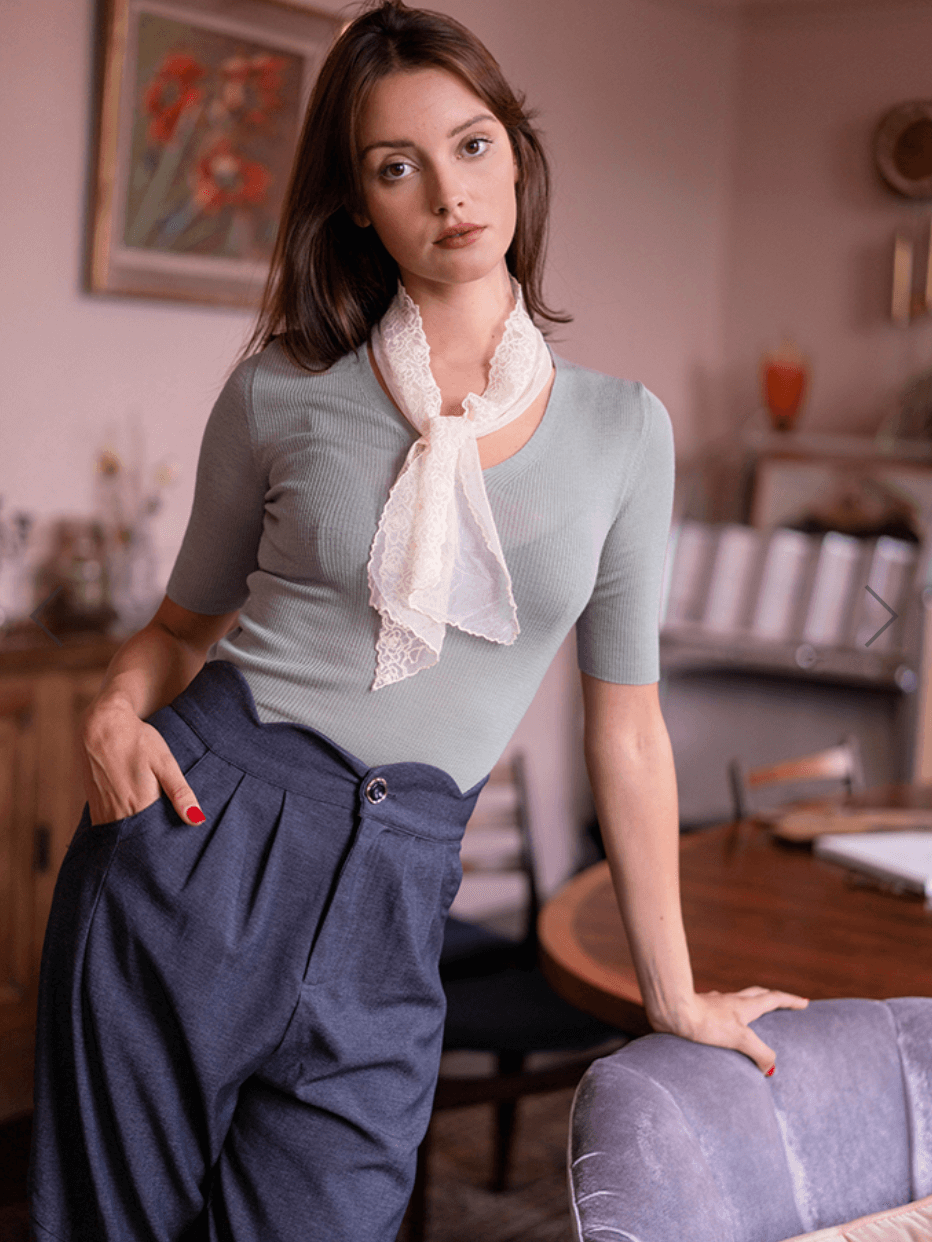 Etsy: AgiJensenDesign, Teddy bear coat
MissPatina: Lucky lace knit
Because softie aesthetic is really quite plain, it is important to have a statement piece that will break the outfit. A statement piece in softcore can be an interesting piece of jewelry, a bulky knit with an eye-catching pattern or something like a teddy coat.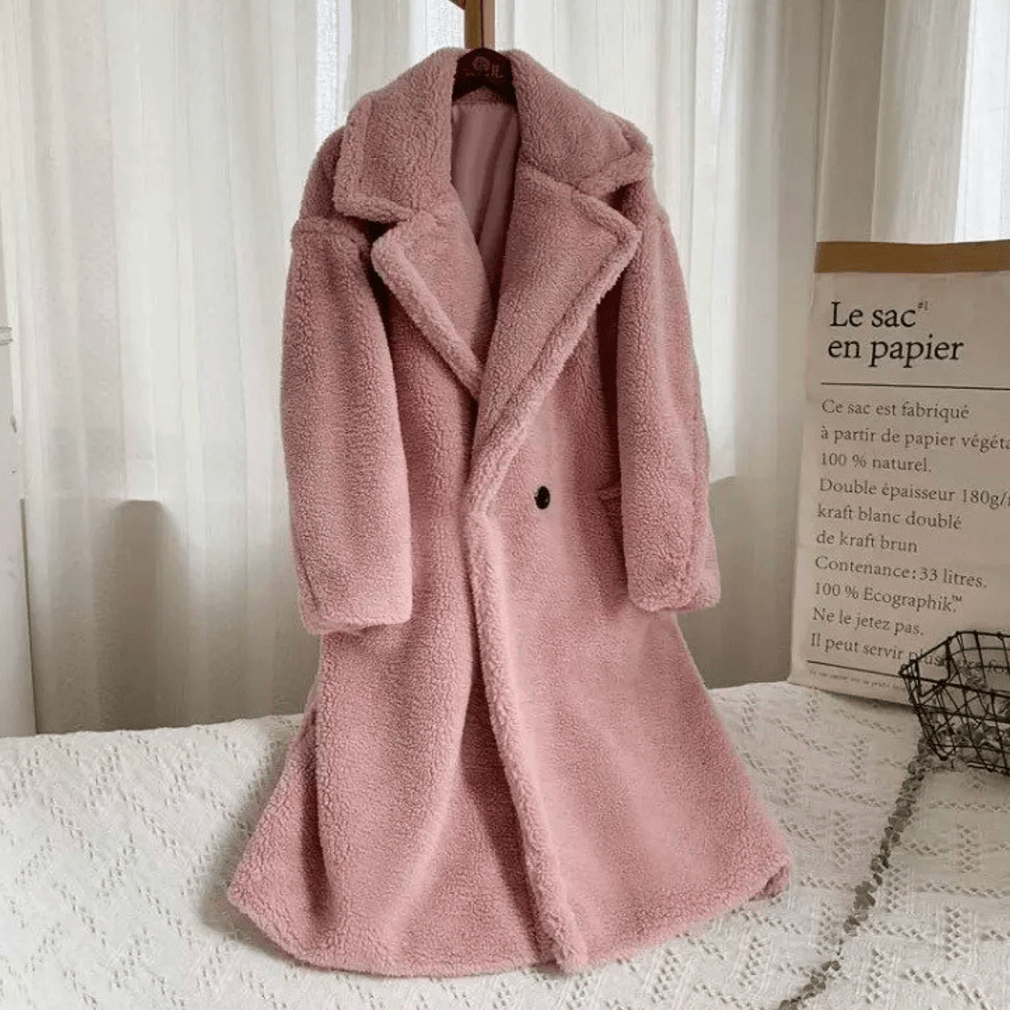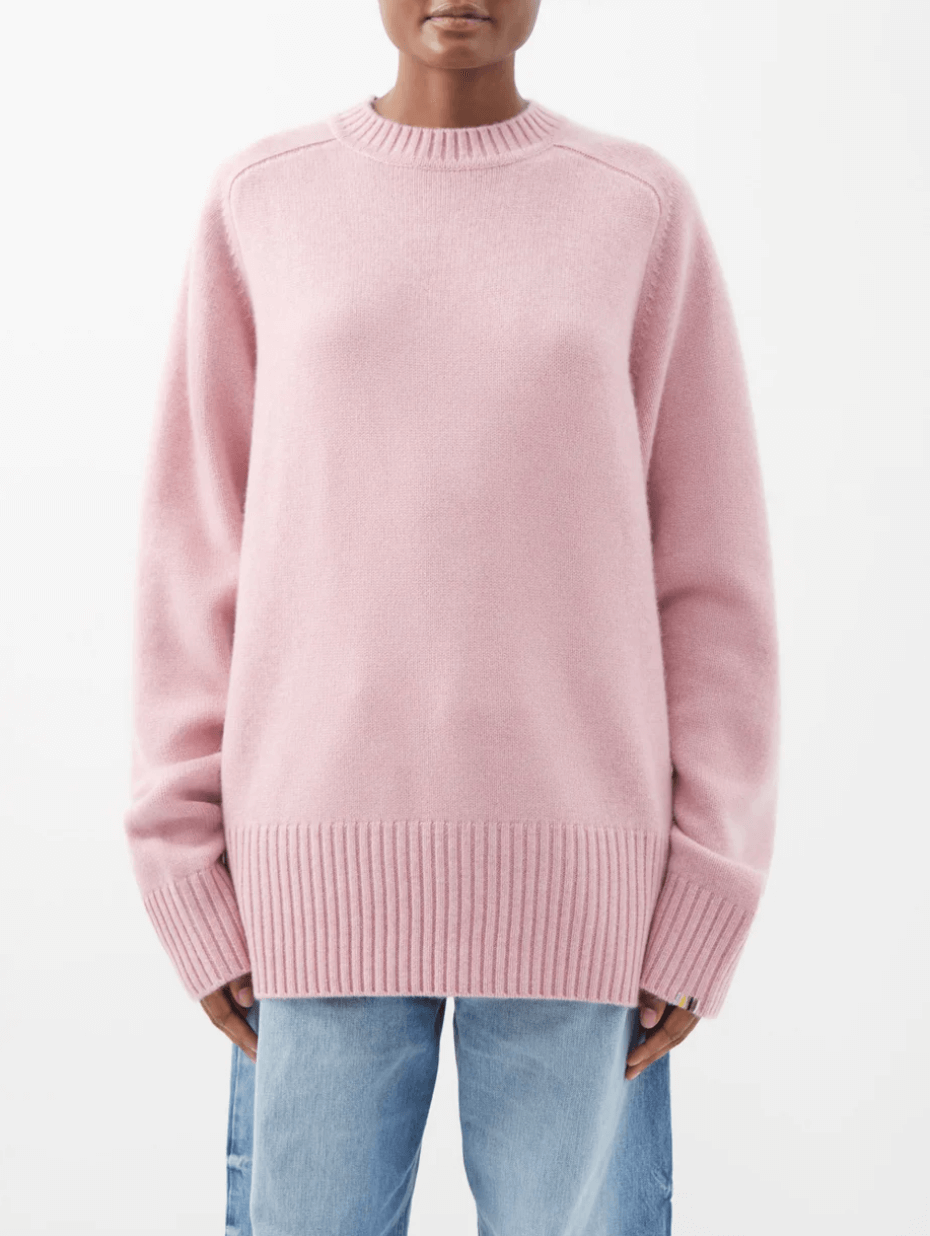 Etsy: ComfyFitStudio, Peach teddy coat
MatchesFashion: Extreme Cashmere No.236
The trick to choosing your accessories is in choosing soft materials. Fabric fringe earrings that have a lot of soft, fabric components will go with the softie vibe better than earrings made just out of metal and stones. On the other hand, delicate threader earrings will look good in the soft girl aesthetic, too.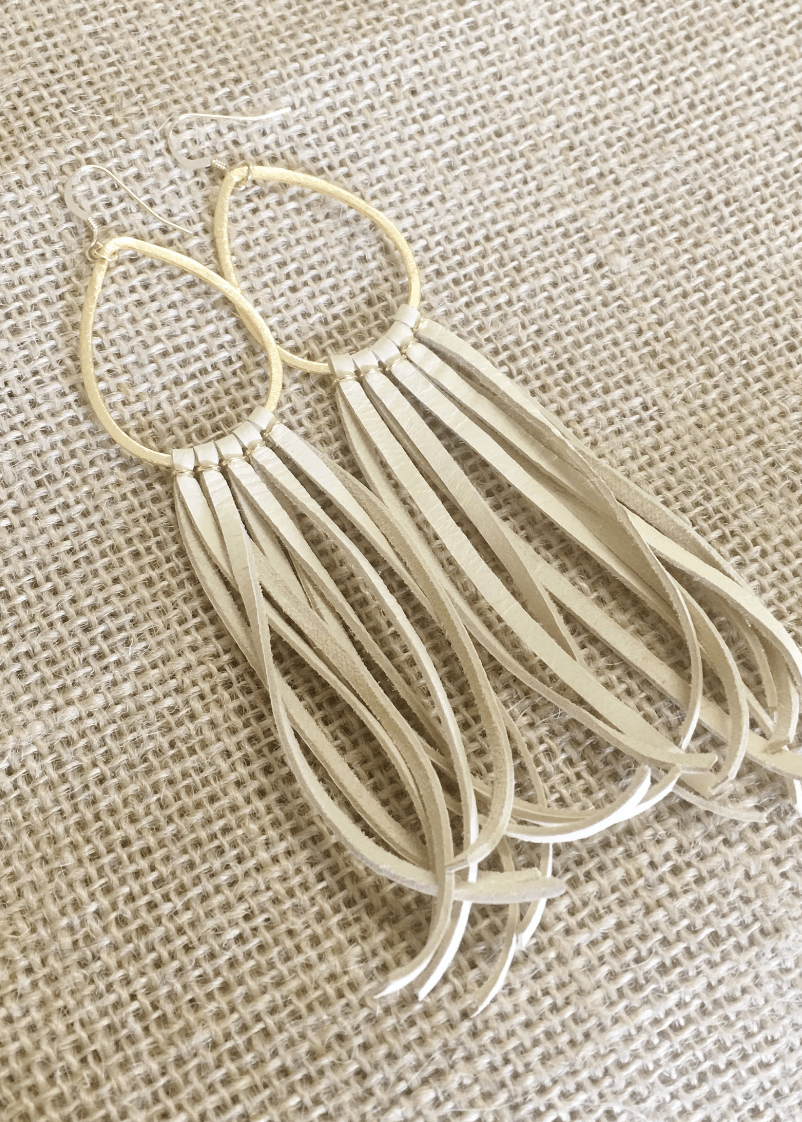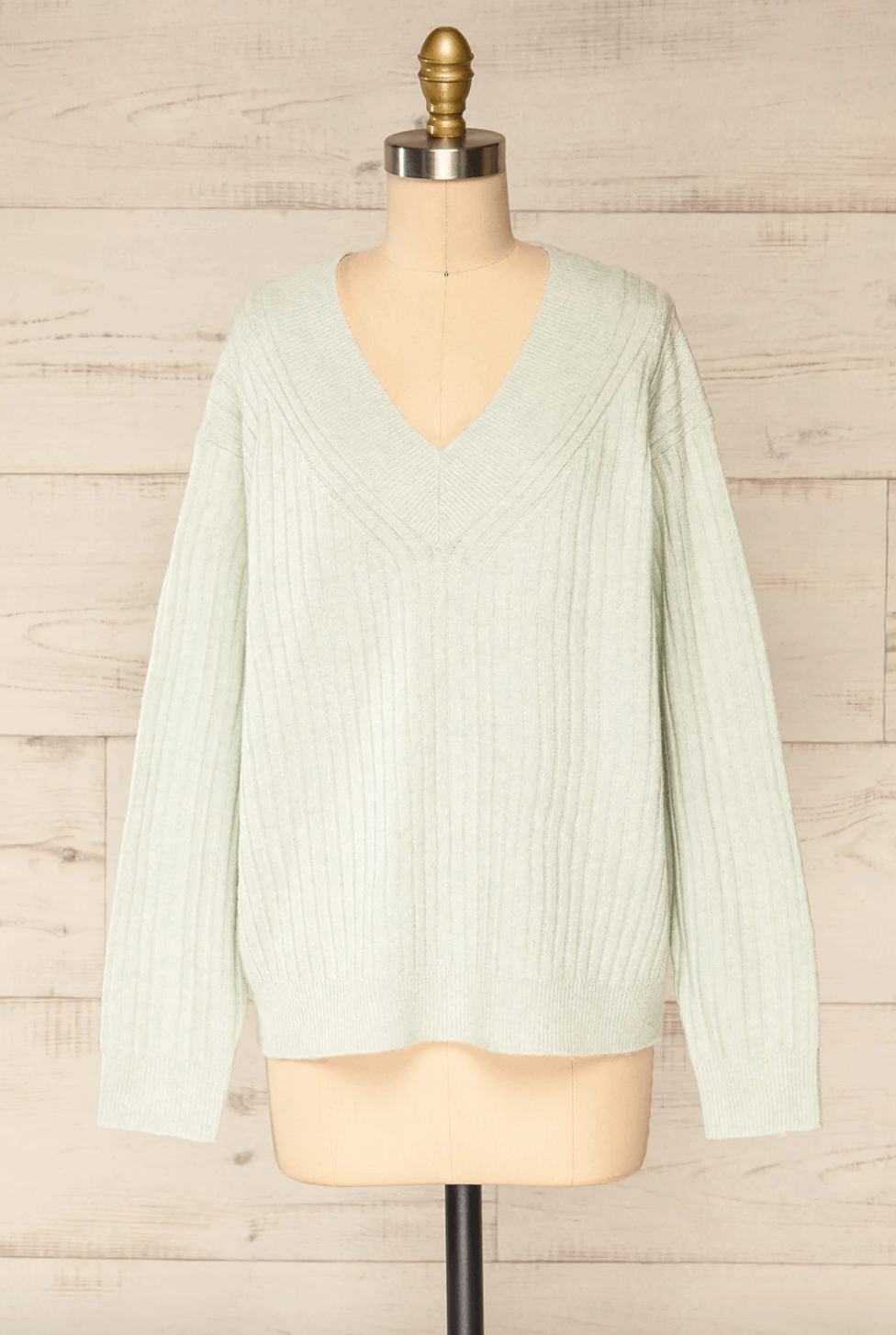 Etsy: delamoradesigns, Leather fringe earrings
1861.ca: Yolande knit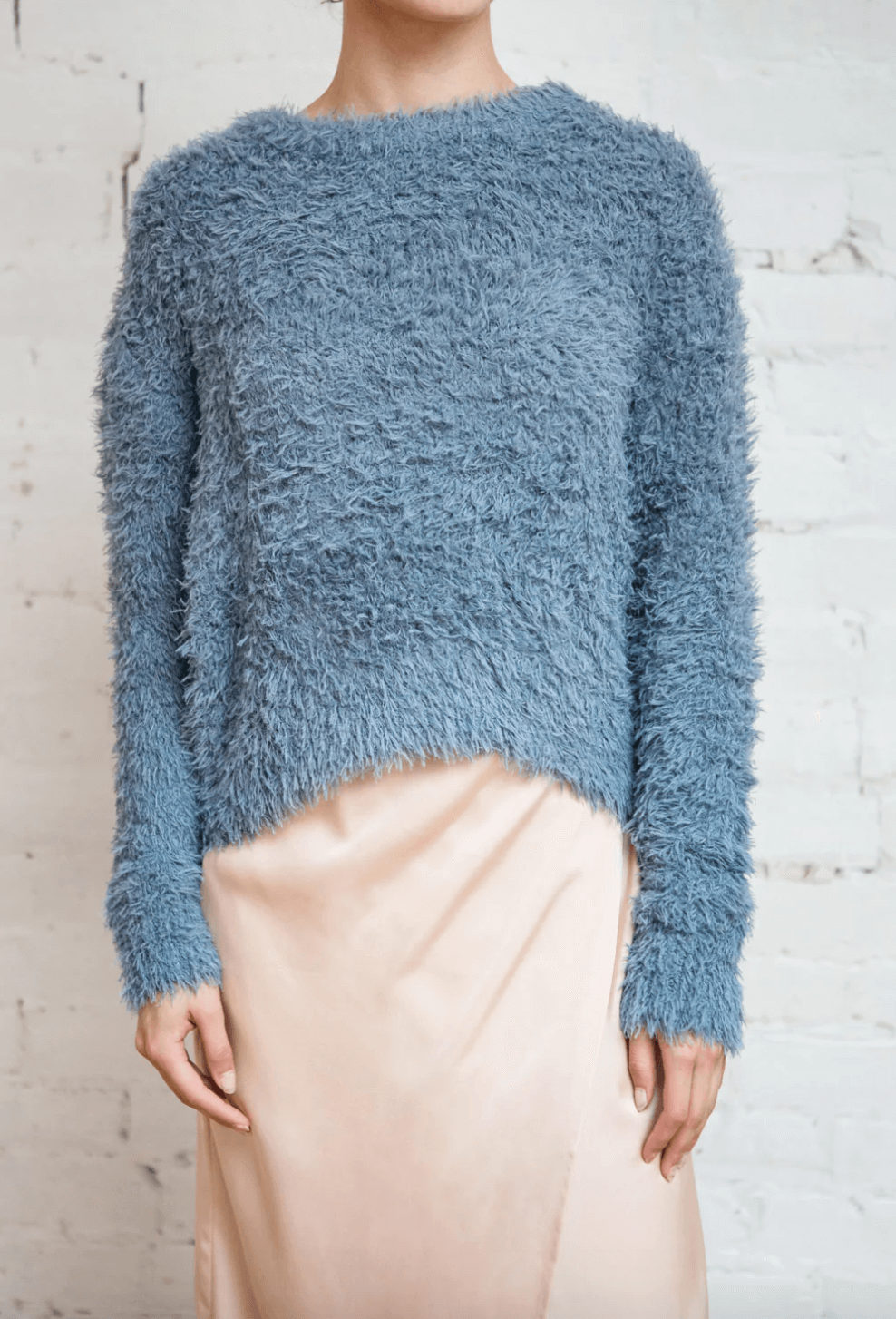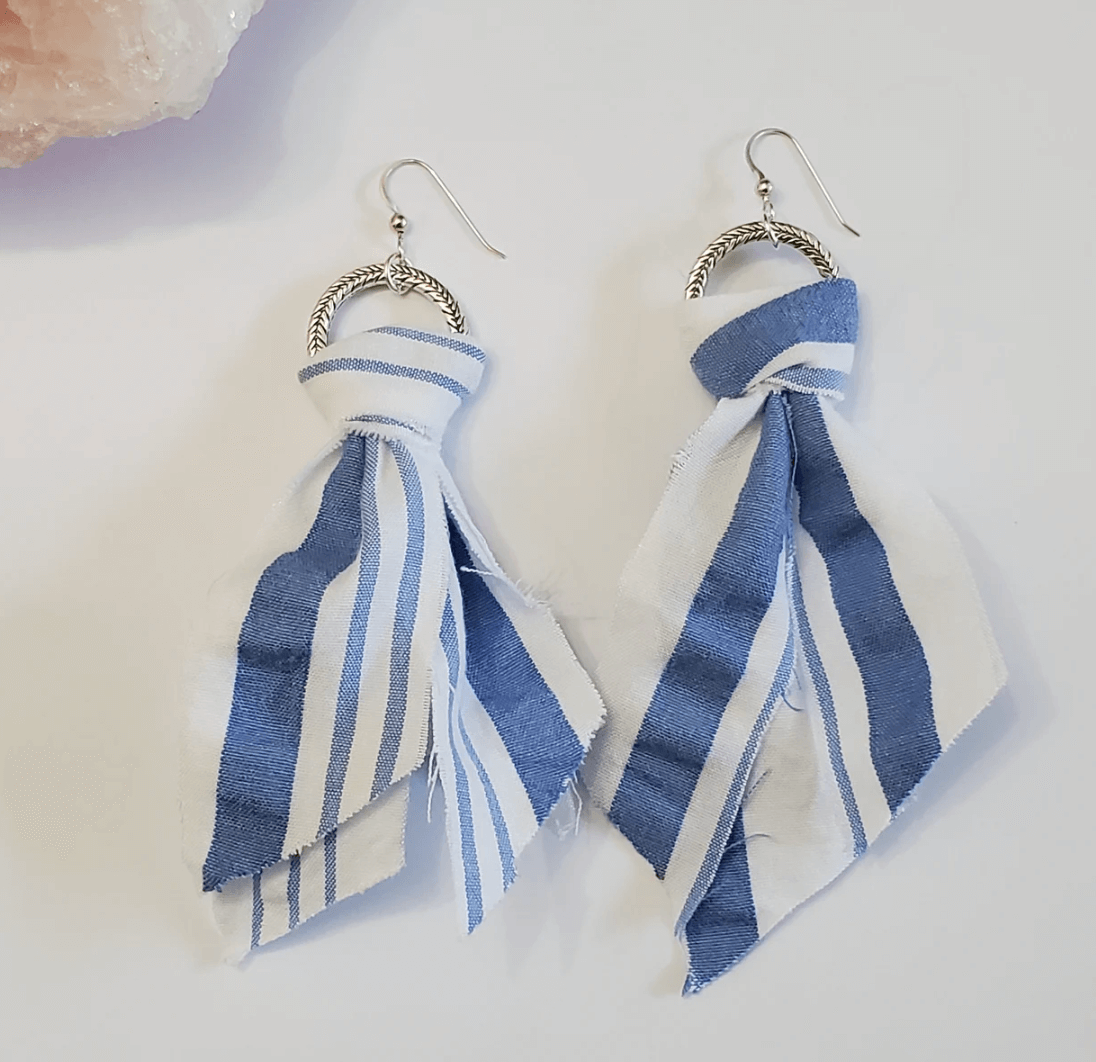 1861.ca: Mazie blush knit
Etsy: WovenJoys, Fabric Fringe Earrings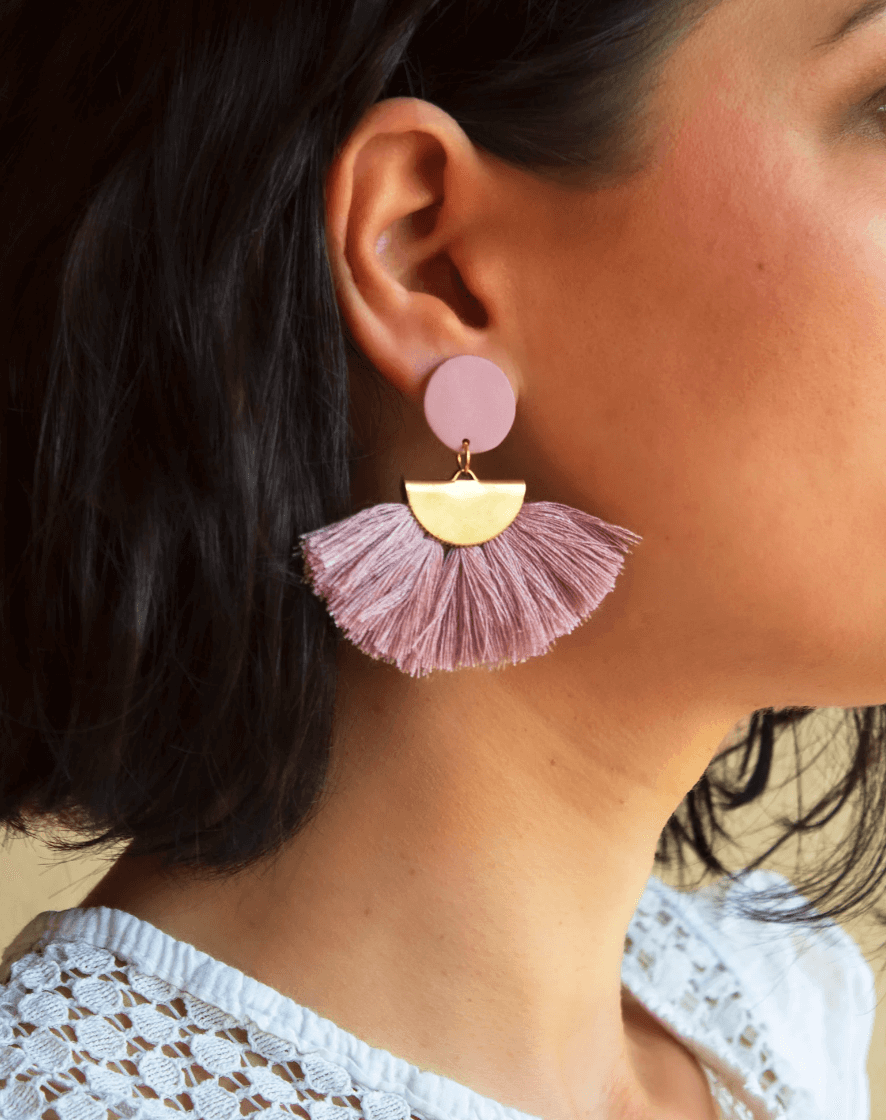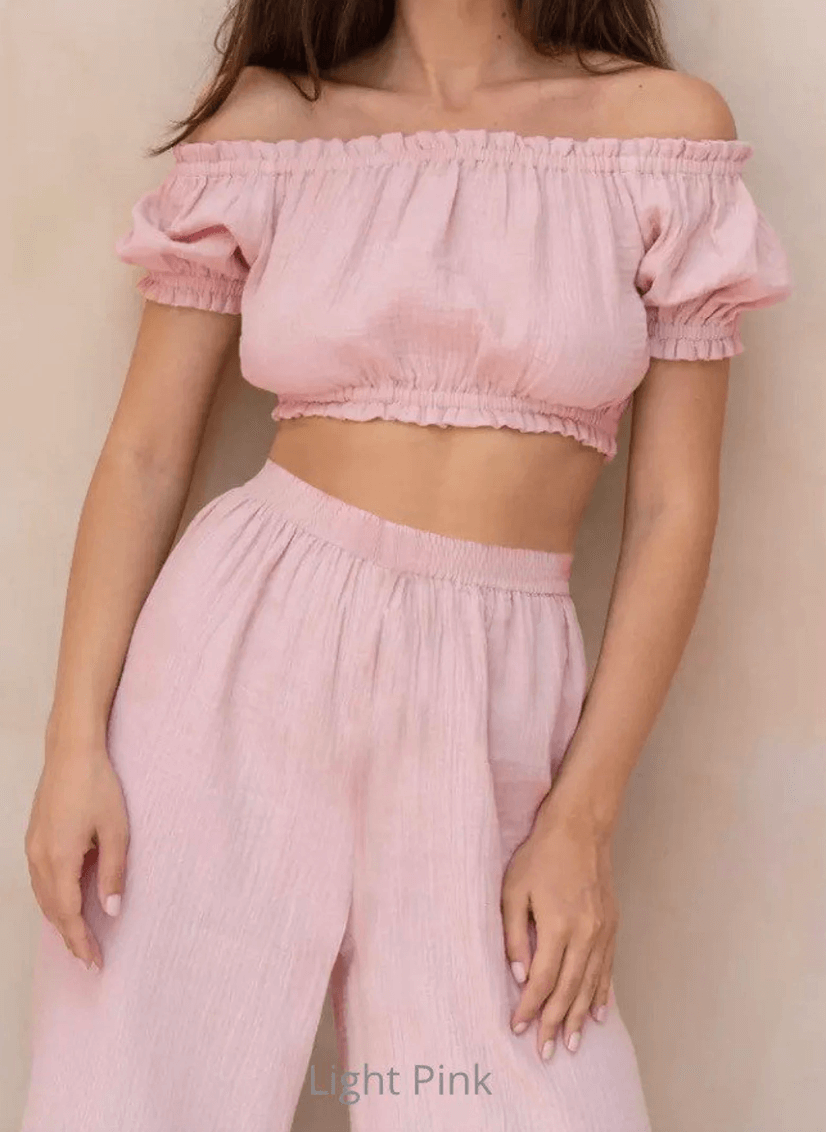 Etsy: MariquillaSandia, Macrame earrings
Etsy: ComfyFitStudio, Ruffled gauze 2-piece
The key pieces to get if you want to start rebuilding your wardrobe in the softcore direction are skirts, pants and knits in both pastel colours and in their darker, vibrant alternatives. That will allow you easily mix and match. Softcore should look a little bit as if you're wearing loungewear.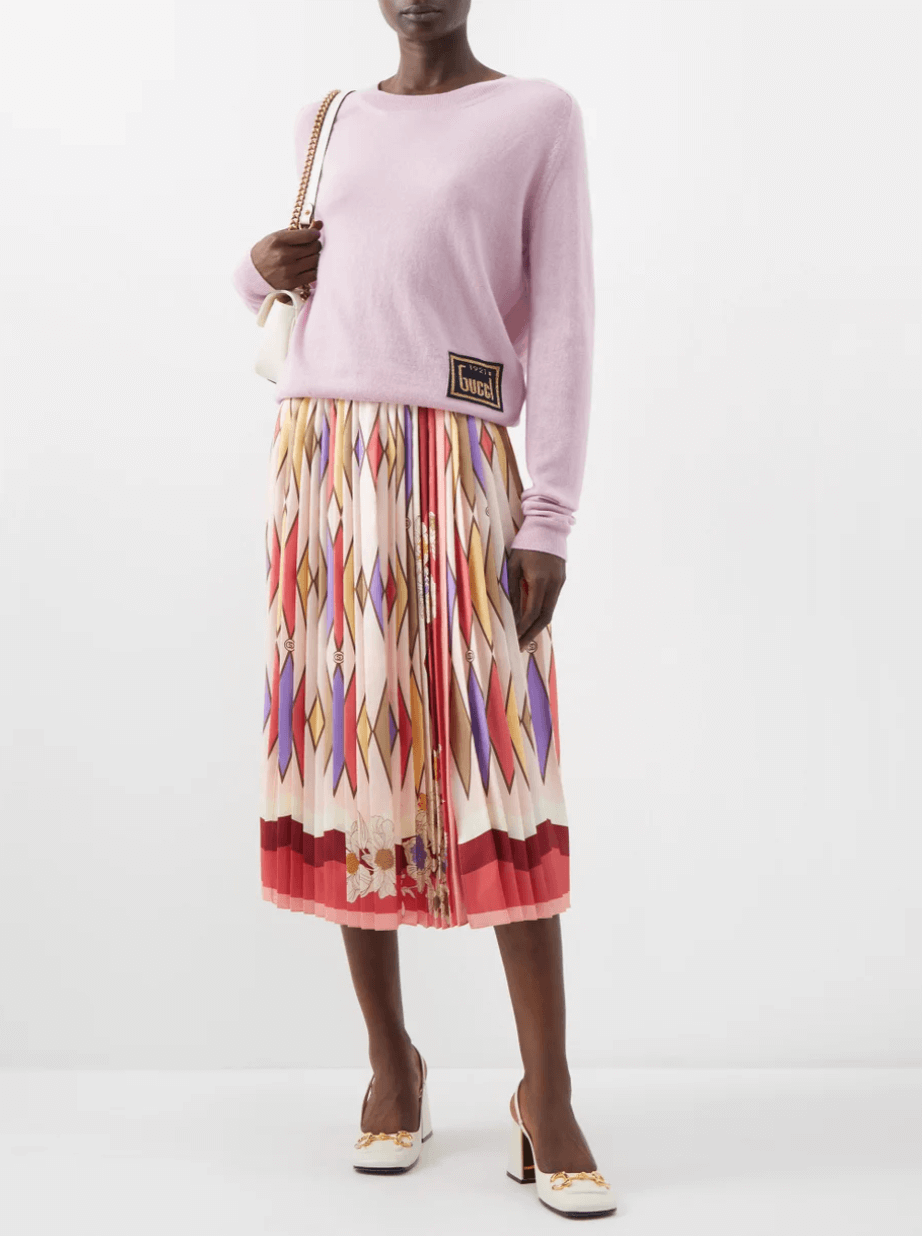 MorningLavender: Isla colorblock sweater
MatchesFashion: Gucci (Summer 2022)
It should be obvious that you are feeling comfortable, but without looking like you didn't bother getting dressed. Doing your hair and your eyebrows (at minimum) will always help offset any PJs effect.
And don't worry, you can make the soft girl aesthetic sexy, too -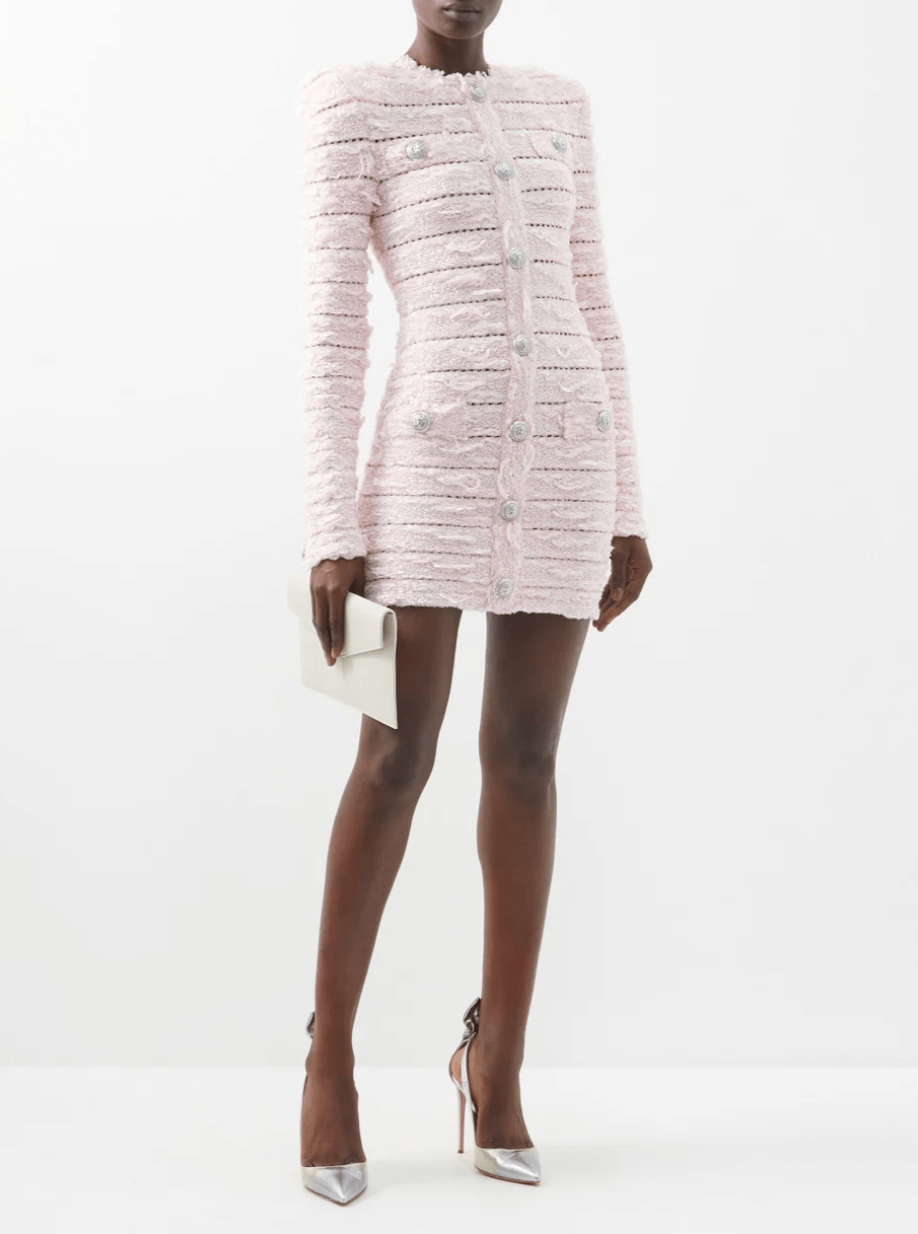 MatchesFashion: Balmain, Tweed knit mini dress
MatchesFashion: Cecilie Bahnsen, Hand-knitted top
Whether you're looking for a new sweatshirt to lounge around in or a cute dress to wear out, we've got you covered. Keep scrolling for some more softie girl inspo from Etsy, high end designers and indie boutiques.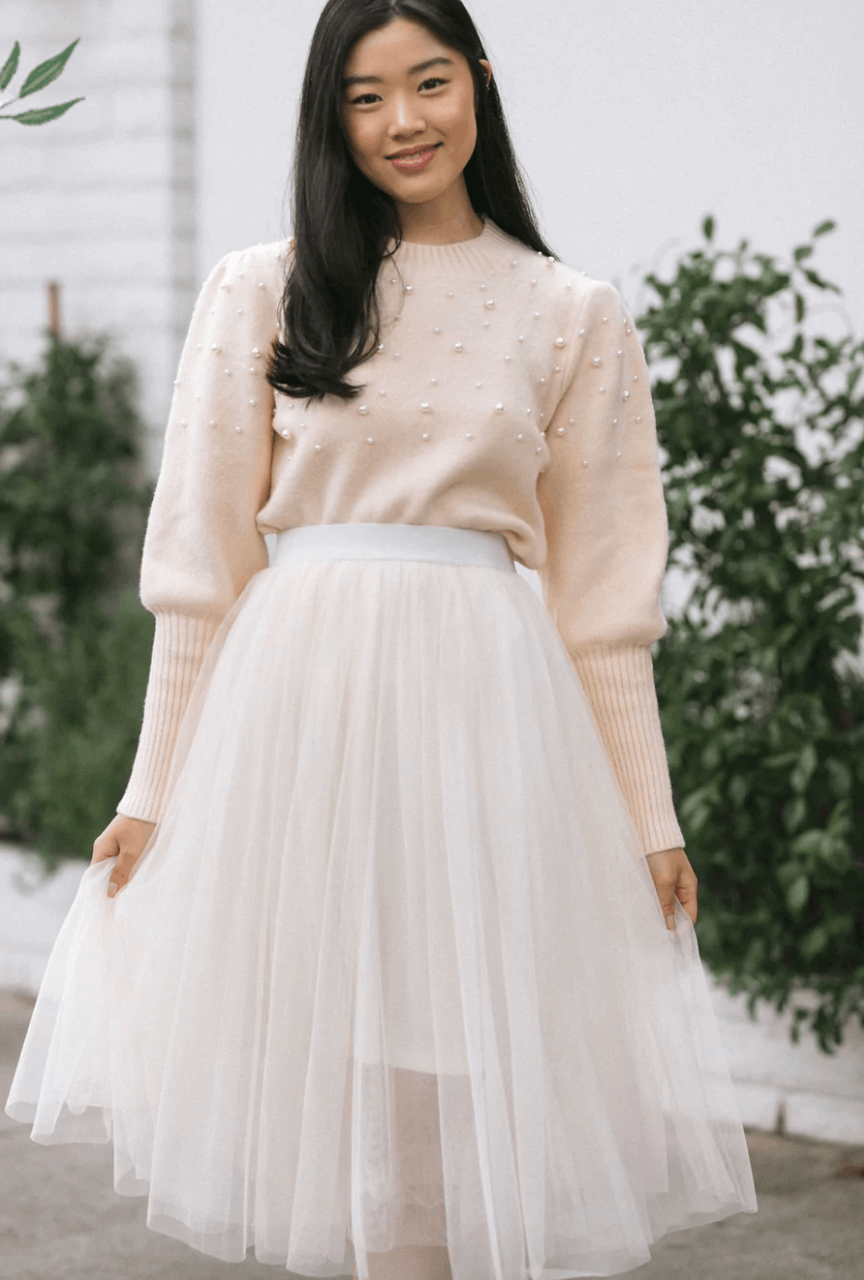 MorningLavender.com: Tara pearl knit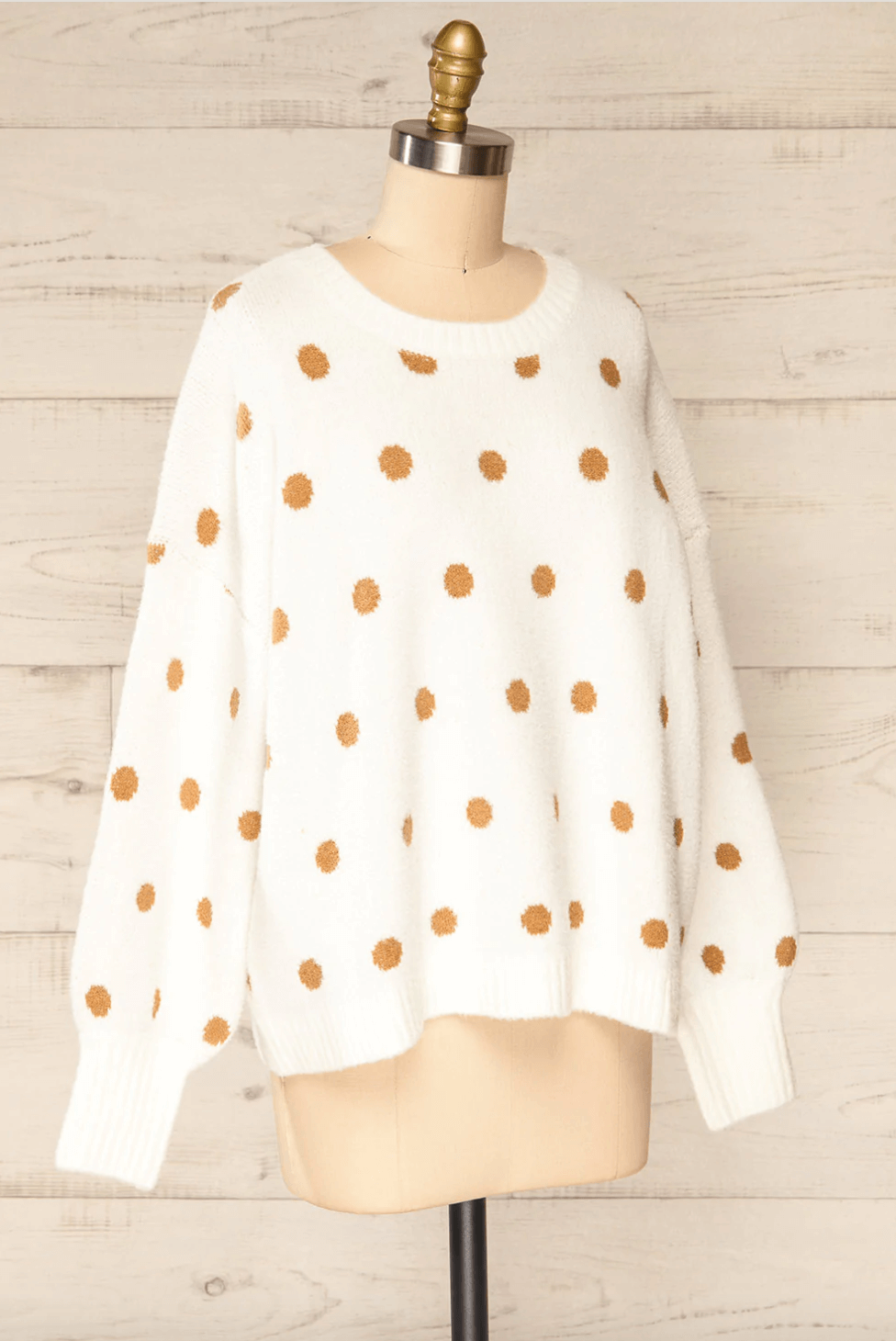 1861.ca: Zielona knit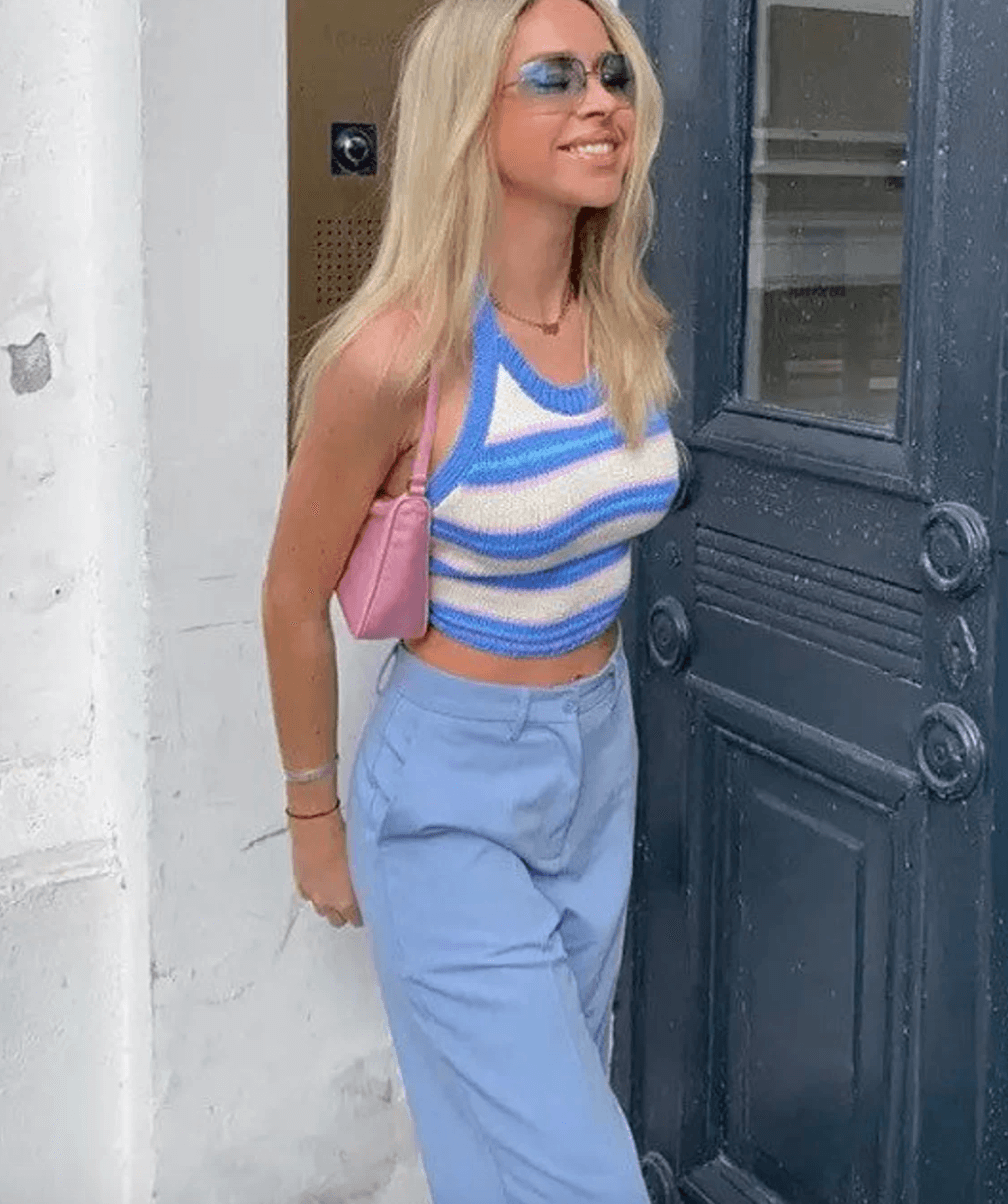 Etsy: ComfyFitStudio, Knitted halter neck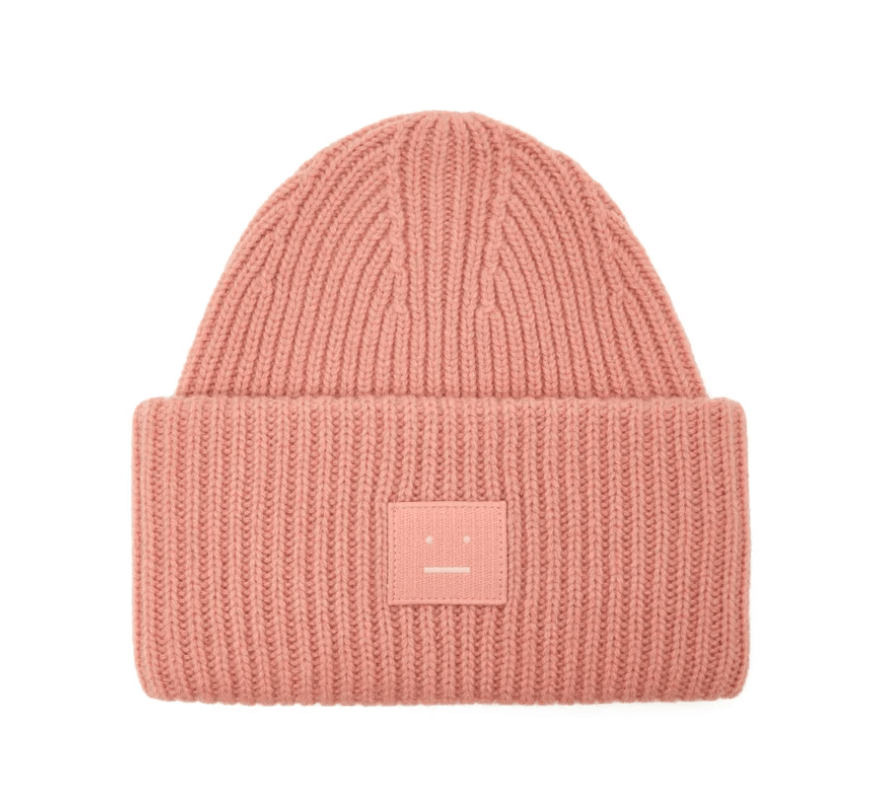 Acne Studios: Pansy N-Face Hat