10+ Aesthetic Hot Pink Makeup Looks (Inspo)
Hot pink lipstick is the classic bimbo aesthetic flavored minimalist make up look for that shade of pink, but if minimalism is too plain for you to even think of it as an aesthetic, there's good news.
You can also get creative with aesthetic hot pink makeup looks.
Let's look at some of the best looks with hot pink and neon pink products.
1. Hot pink lashes & similar statements
There's one fiercely aesthetic way that is not for the mainstream NPC, but it will make you stand out. Also, it's probably one of the very few hot pink looks that comes off androgynous instead of Barbie and girly.
Faux mink lashes in hot pink from Kara Beauty in C11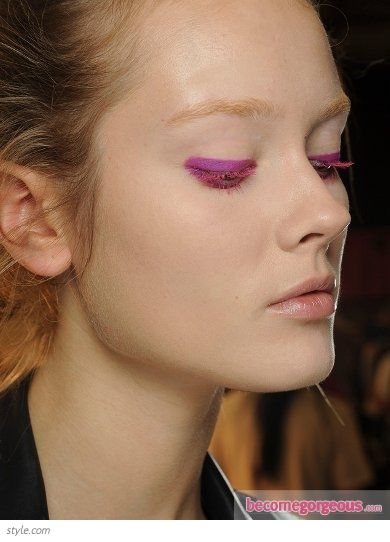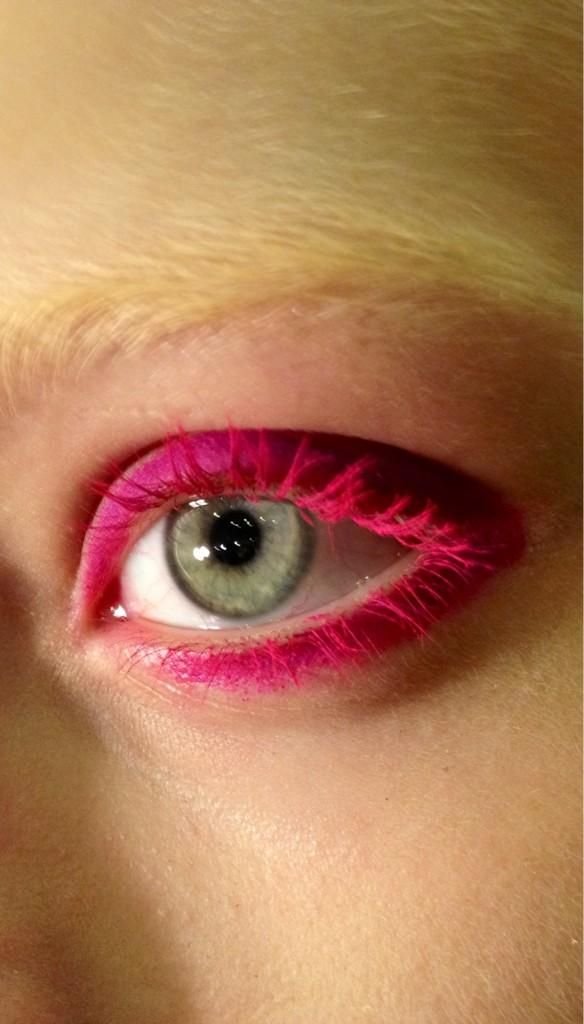 2. Fairycore and princesscore makeup
If you are going for a fairycore makeup or a princesscore vibe, the lipstic of your choice will probably be lighter to hot pink once again.
For an extra bit of Disney fairy flair, you can use glitter or false eyelashes to enhance the fairycore/princesscore aesthetic with your aesthetic.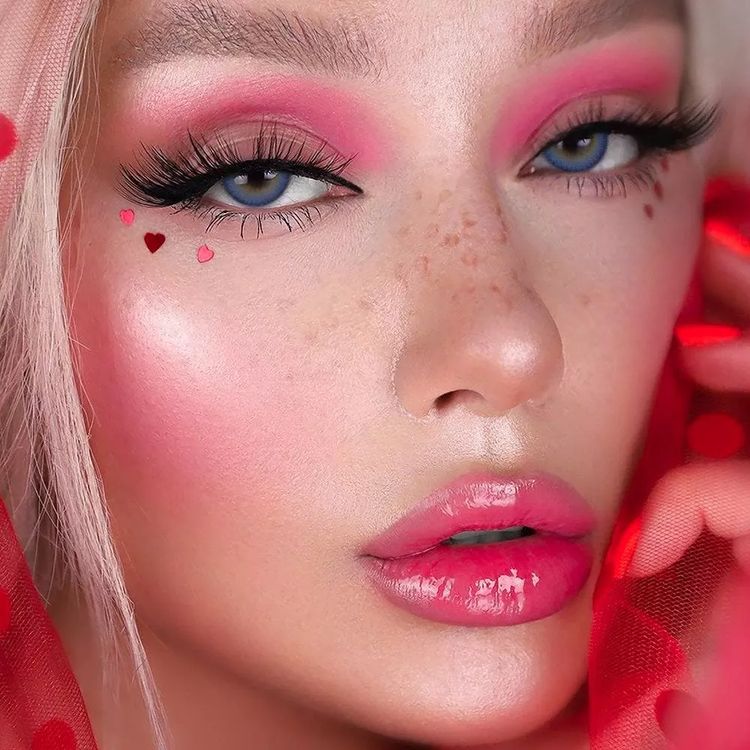 Fresh Lady LA
3. Hot pink eyes and black cherry lip
If you are looking for a darker aesthetic or a minimalist look, go for a very dark "black cherry" type of lip.
The aesthetic look of hot pink is even better on darker skin tones. There's an eternal issue with choosing a brand with the right amount of pigment for a darker complexion, but the washed out blended pink eye can be a look too.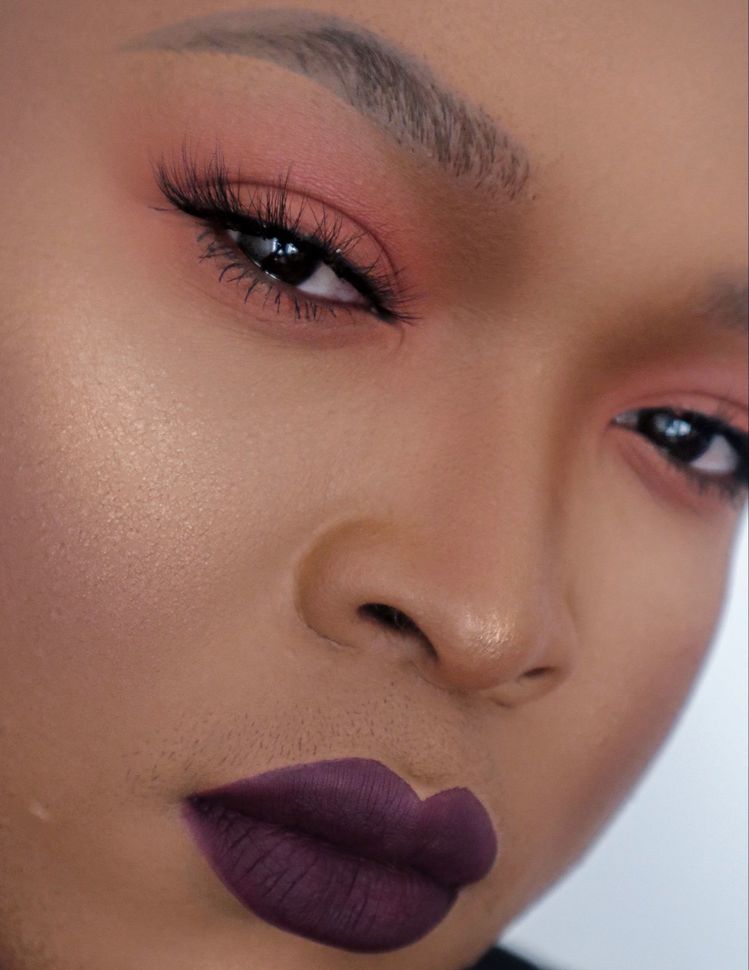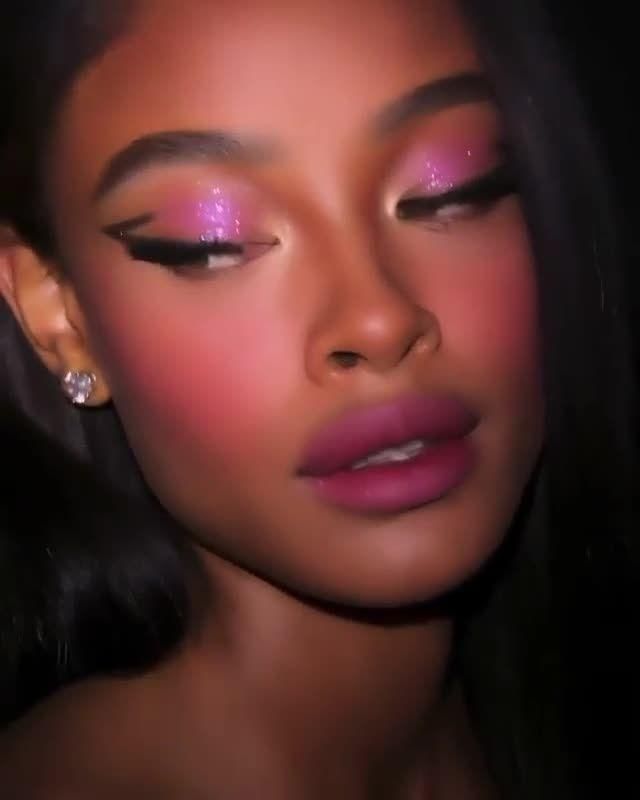 Pat McGrath
Kaleidos Makeup
4. Monochromatic pink eye look
Again, not all commercial eyeshadow palettes have enough coverage for dark skins. Viseart is one of the famously high-pigment ones and they do have some neon shades in their PRO ranges, but their products can be pricey.
If you want real full coverage, your best value is getting a loose pigment from an indie vendor on Etsy - some are listed here.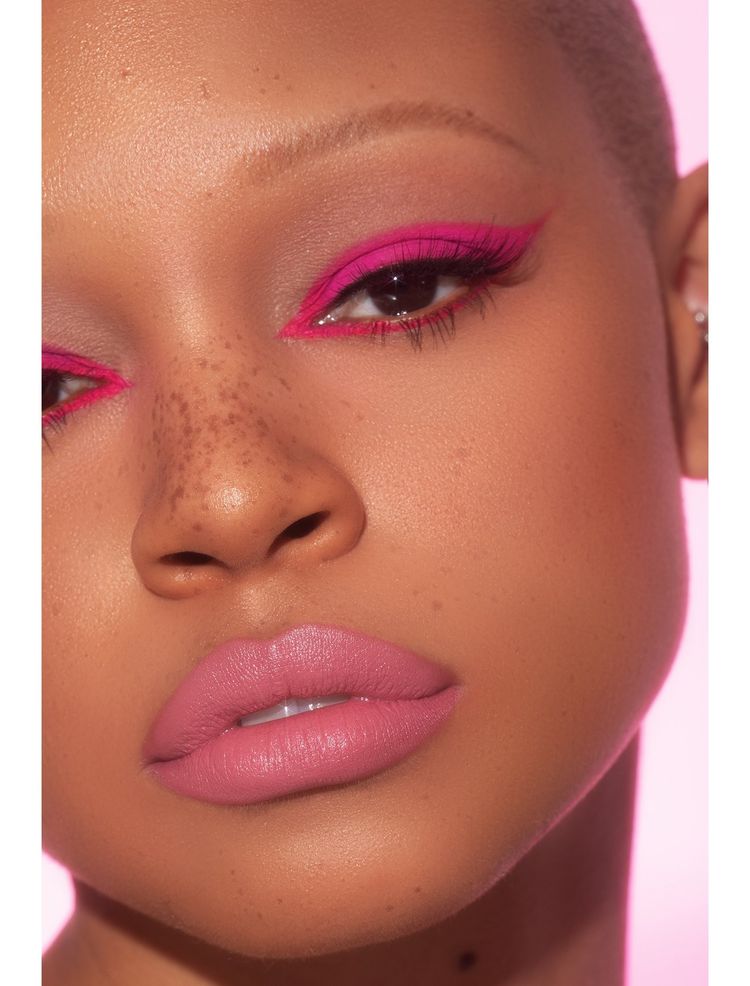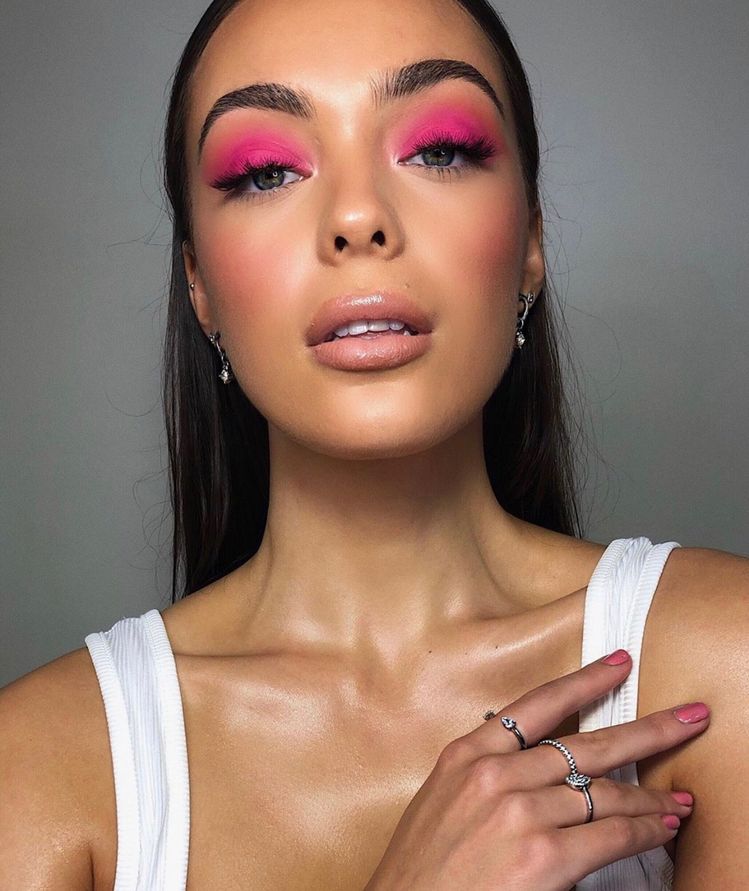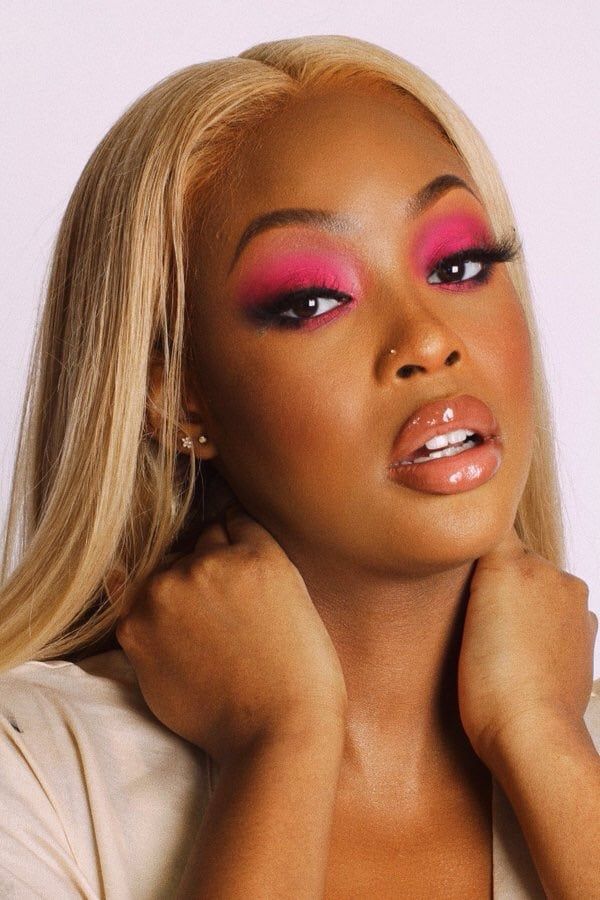 5. Statement lip and neutral eye
At last, the classic.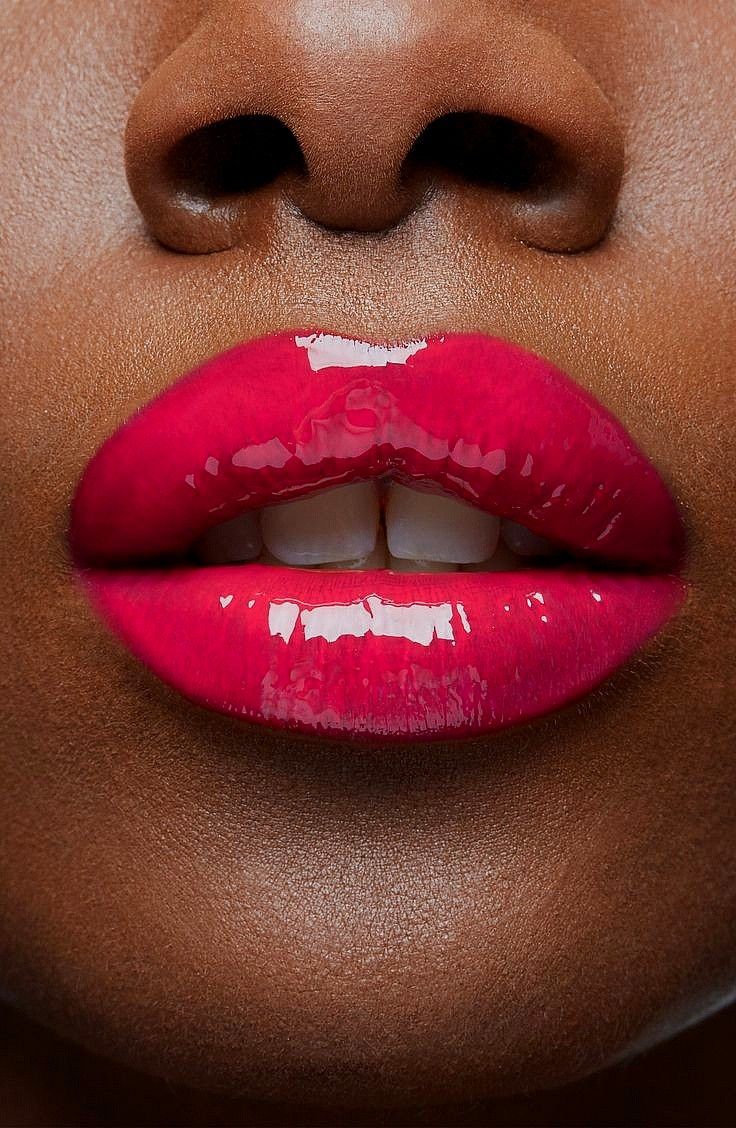 Start with a light wash of pink eyeshadow, ideally one that has enough pigment to be visible on your skin tone, and blend it up as far as you want.
You can finish off the look with a darker eyeliner, smudged or not, and of course mascara for a bit more drama – then, add your bold hot pink lipstick.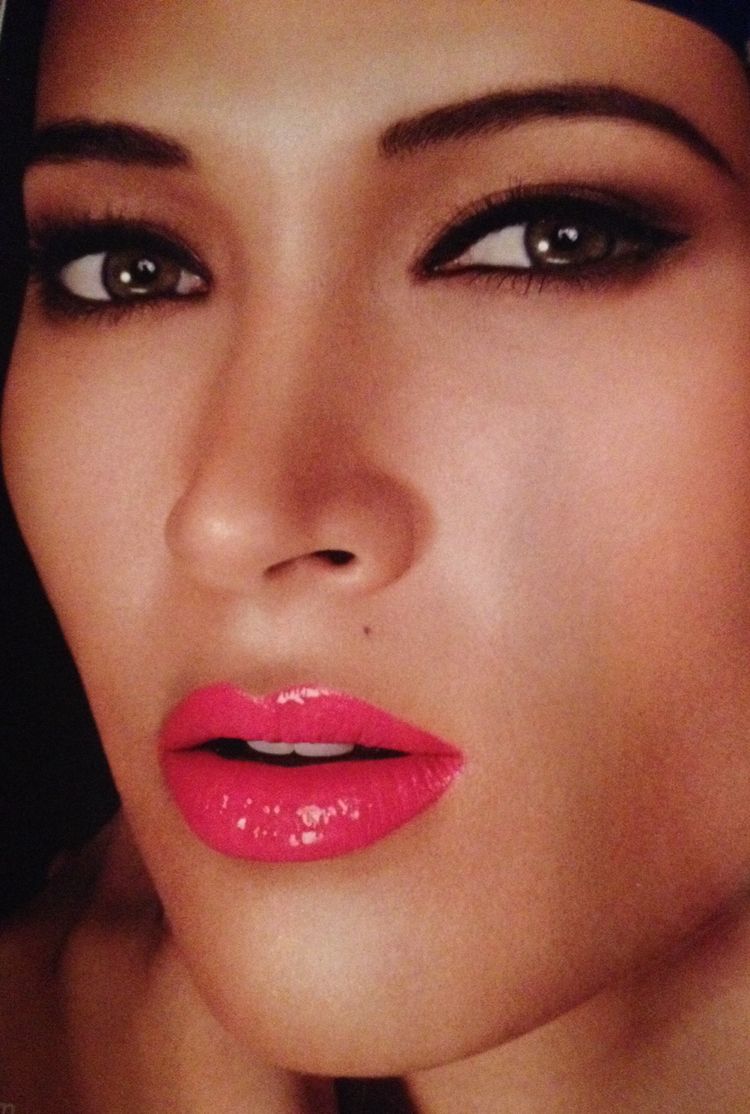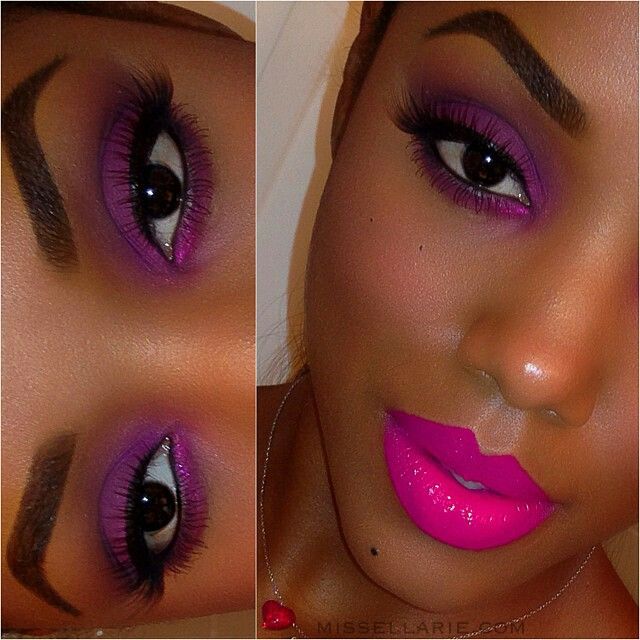 Why hot pink, anyway?
Hot pink is a vibrant, electric hue that can instantly add a pop of color to any aesthetic. It is often associated with youth and energy, which makes it perfect for those who are looking for a fun and playful look.
If you post your looks on Instagram, hot pink has a good potential at making your IG look more engaging. If you are clever with taking the photo, you won't even have to post a super difficult makeup look to get attention.
This color has also been embraced in recent years by creative communities, as it is bold enough to make a statement but still subtle enough to be versatile and wearable. So, if you are looking for a way to switch up your aesthetic with a new pop of color, hot pink is the perfect choice!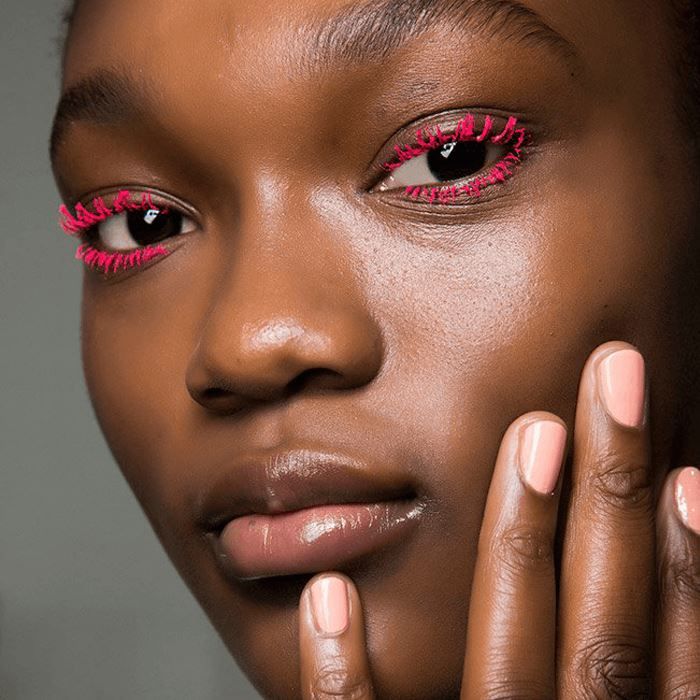 When it comes to applying hot pink makeup, there are many different ways that you can go about it. From light washes of eyeshadow to glamorously bright lips, the possibilities are endless.
Get ready to turn heads with an aesthetic hot pink makeup look! Hot pink is a classic choice for those who want to add some fun and boldness to their beauty aesthetic. Whether you are going for a fairycore or princesscore vibe, or just looking for the perfect minimalist look, there's something here for everyone. With the right products and techniques, you can create an eye-catching aesthetic that will have people talking.
So don't be afraid to explore aesthetic hot pink makeup looks. With the right product and technique, you can achieve a beautiful aesthetic that will make your friends green with envy. And remember, there are plenty of high-pigment products out there, so it's worth doing some research before spending money on makeup!