15+ Stunning Auburn Hair Looks: Unlock the Magic of Dark Red Hair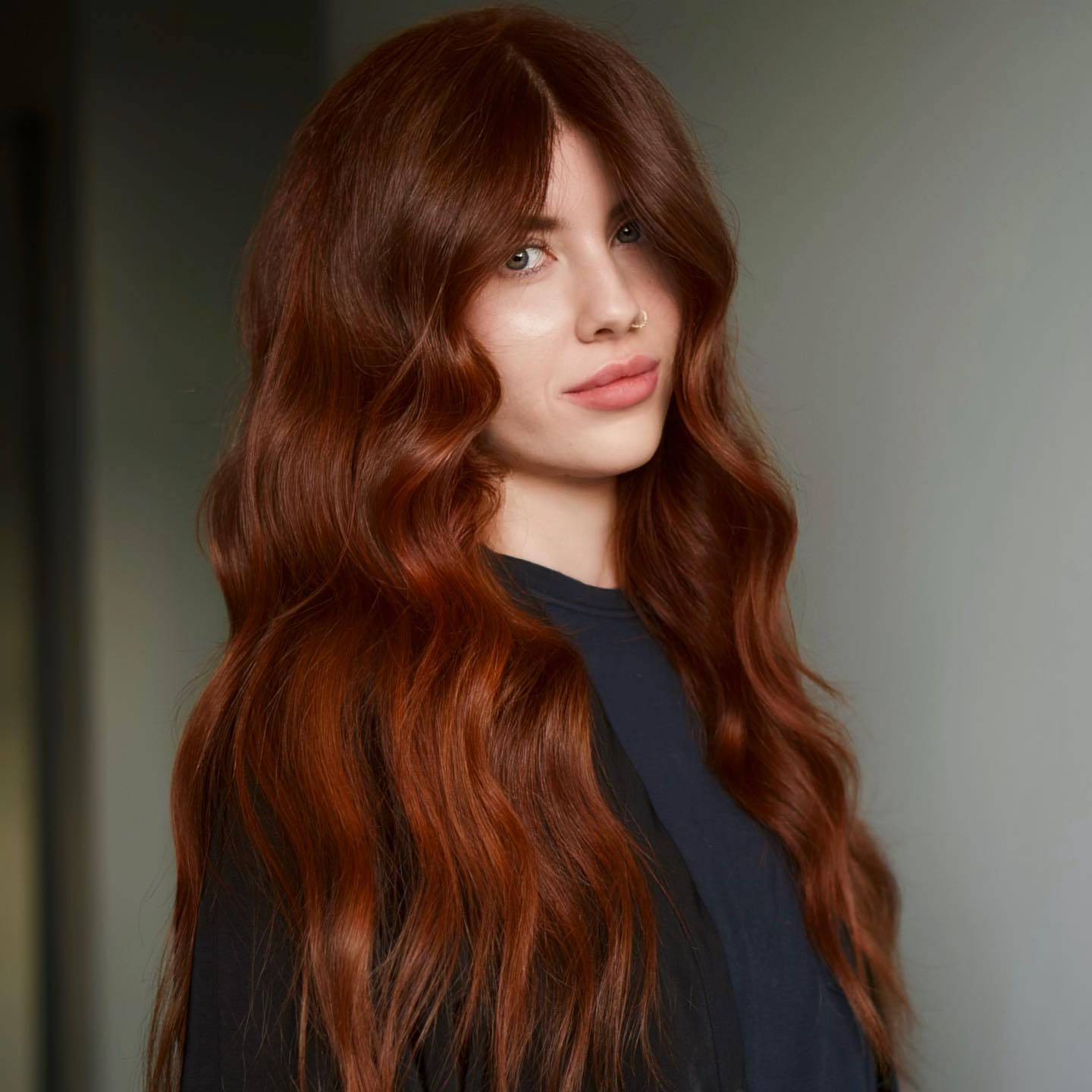 Hero is a spicy copper ginger coloration from IG @marissaknighthair
Straddling the line between copper and mahogany, auburn is an incredibly versatile color that looks just as striking when left a bit lived-in as it does when styled and sculpted to perfection.
Auburn hair might be a boring fall classic to some, but it is so much more than a mere color choice. It holds a mesmerizing energy that captivates the eyes, radiating warmth and power. It's an empowering hue that redefines the wearer, adding confidence and depth to their look.
From timeless classics to modern takes, these auburn hair inspo ideas will help you create the perfect color and style for your unique loveliness.
So, if you're ready to be daring, why not get inspired and journey into the world of auburn head-turners?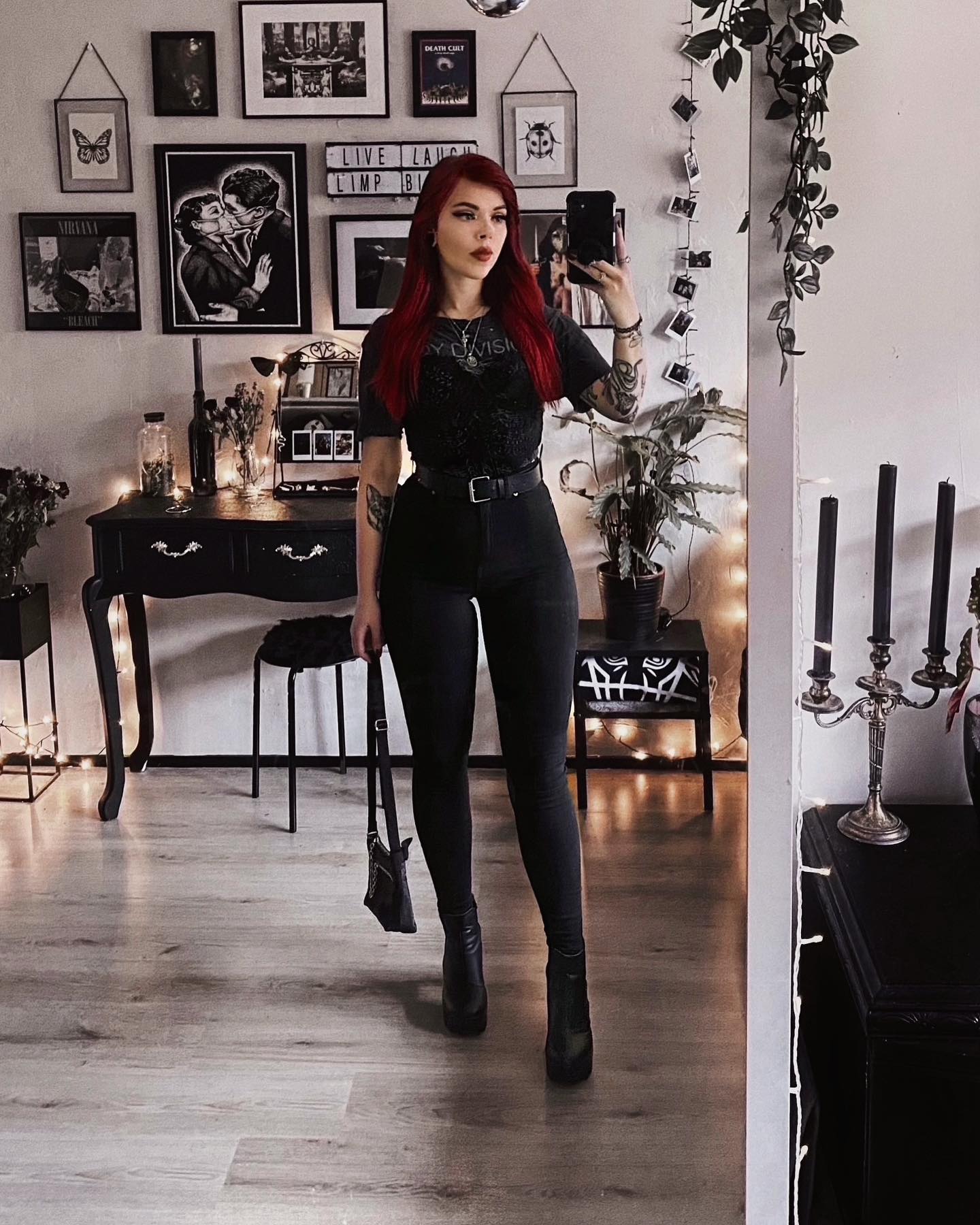 IG @nickysatanabis
The Auburn Shade For Those Who Dare
With fans ranging from modern day starlets to ancient mythological queens, there's no denying the beguiling power of auburn hair.
The versatility of auburn means it's easier to personalize than other colors, capable of creating sultry vibes or a more innocent, Ariel-like aesthetic.
In addition, any highlights added to auburn hair often make it look sun-kissed and even more stunning.
15+ Auburn Looks: Showcase Your Wild Side with Dark Red Hair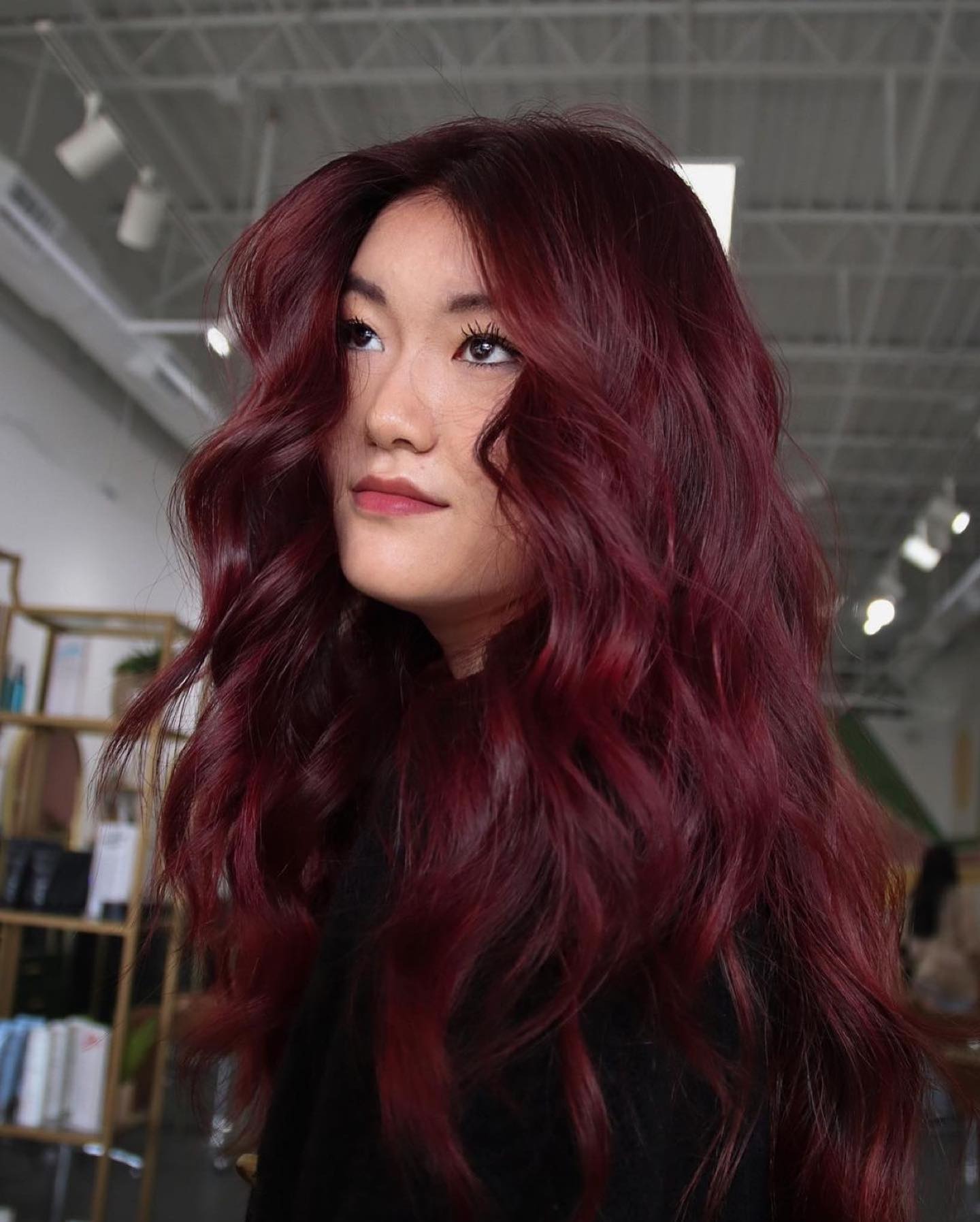 IG @modernsalon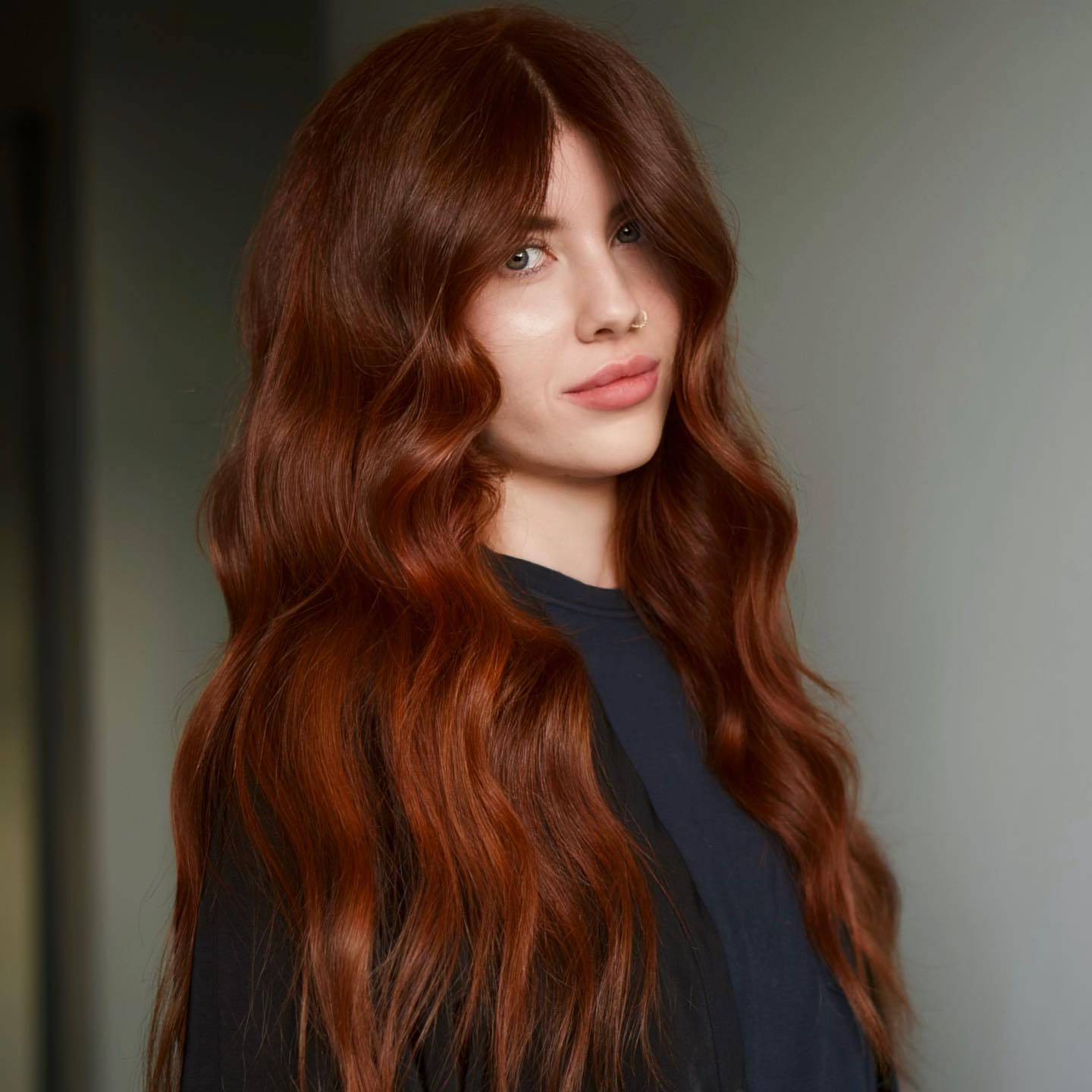 Spicy copper color from IG @marissaknighthair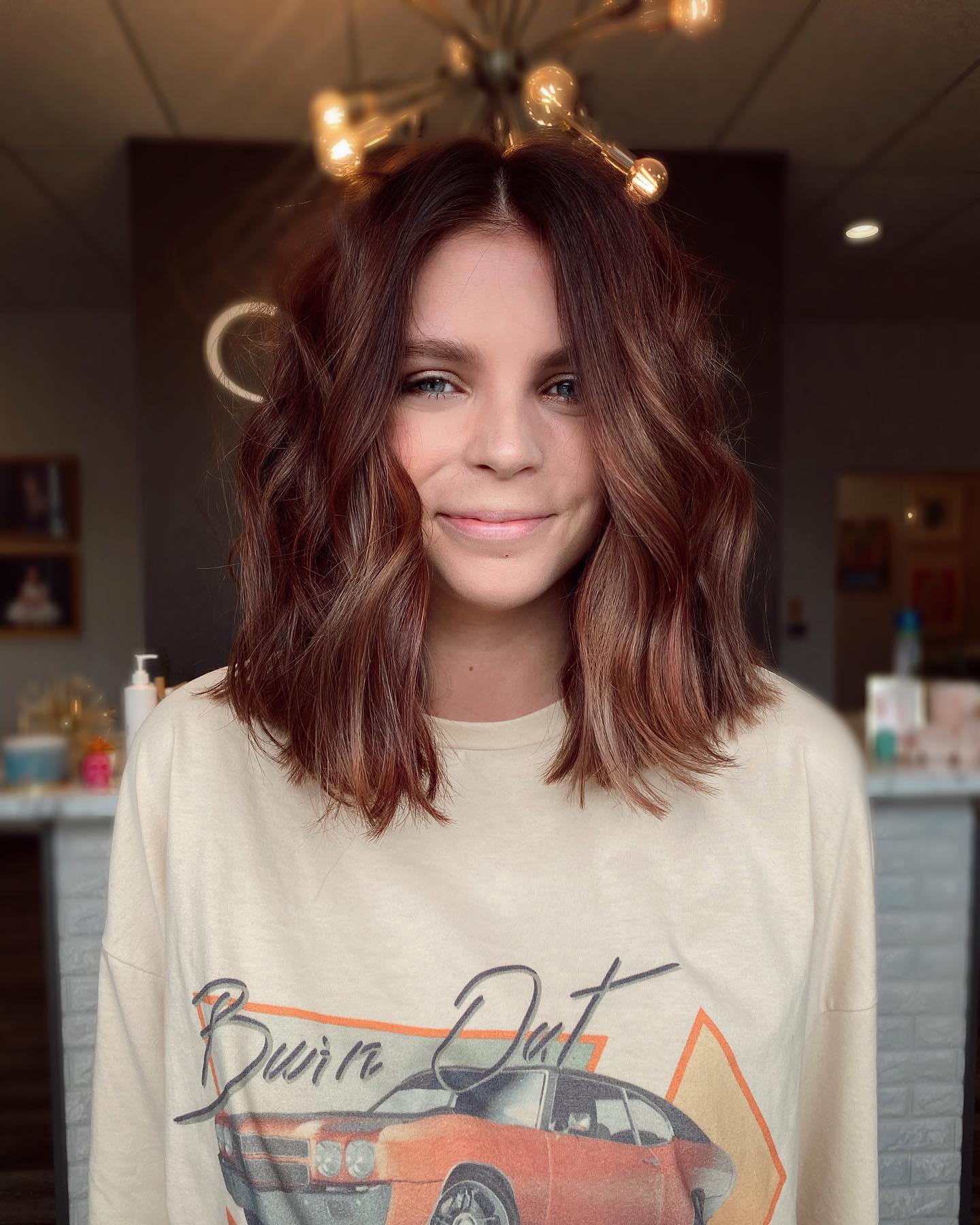 Lived-in auburn hair with subtle highlights, IG @haleykurtze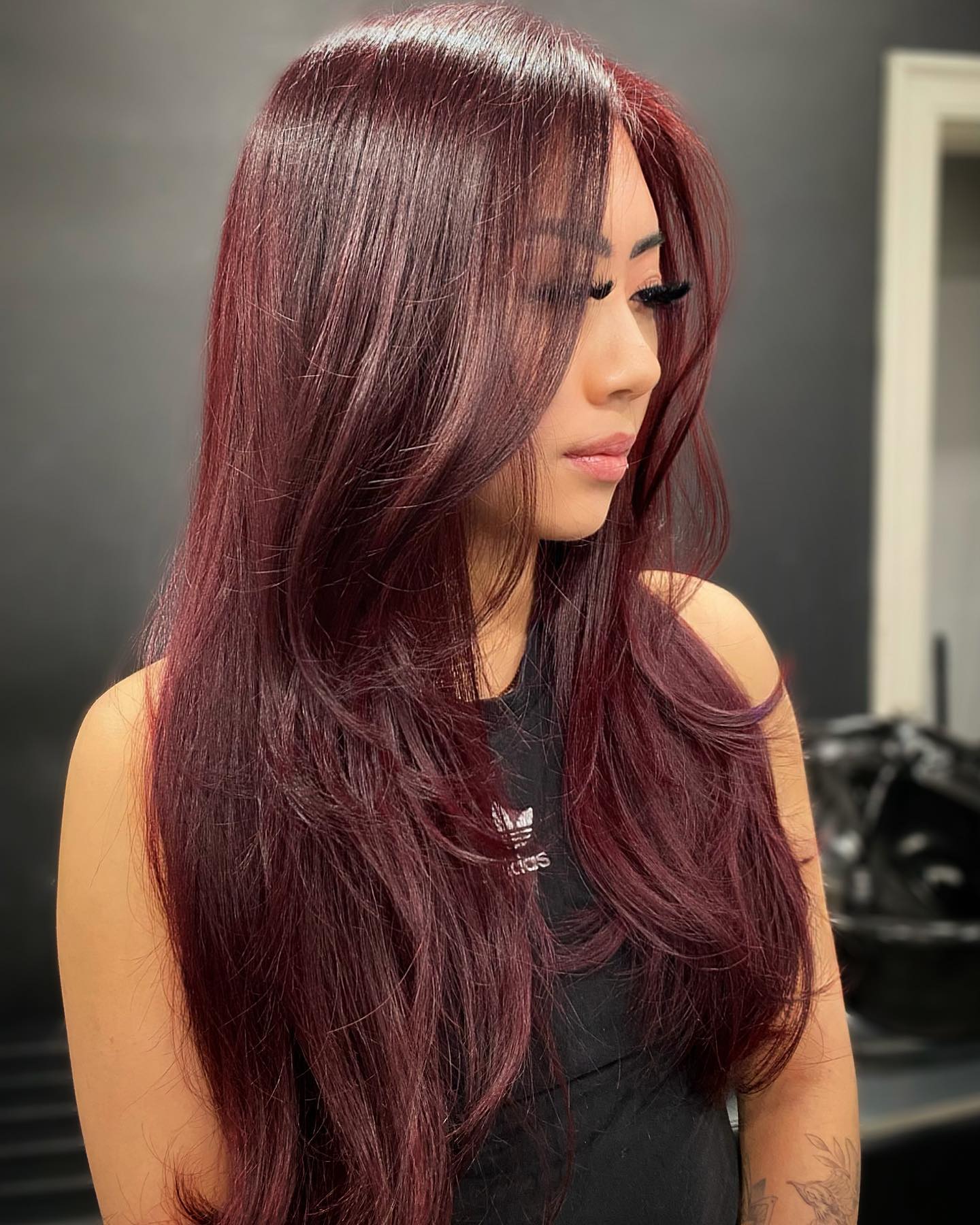 Dark red on Asian hair by IG @qtran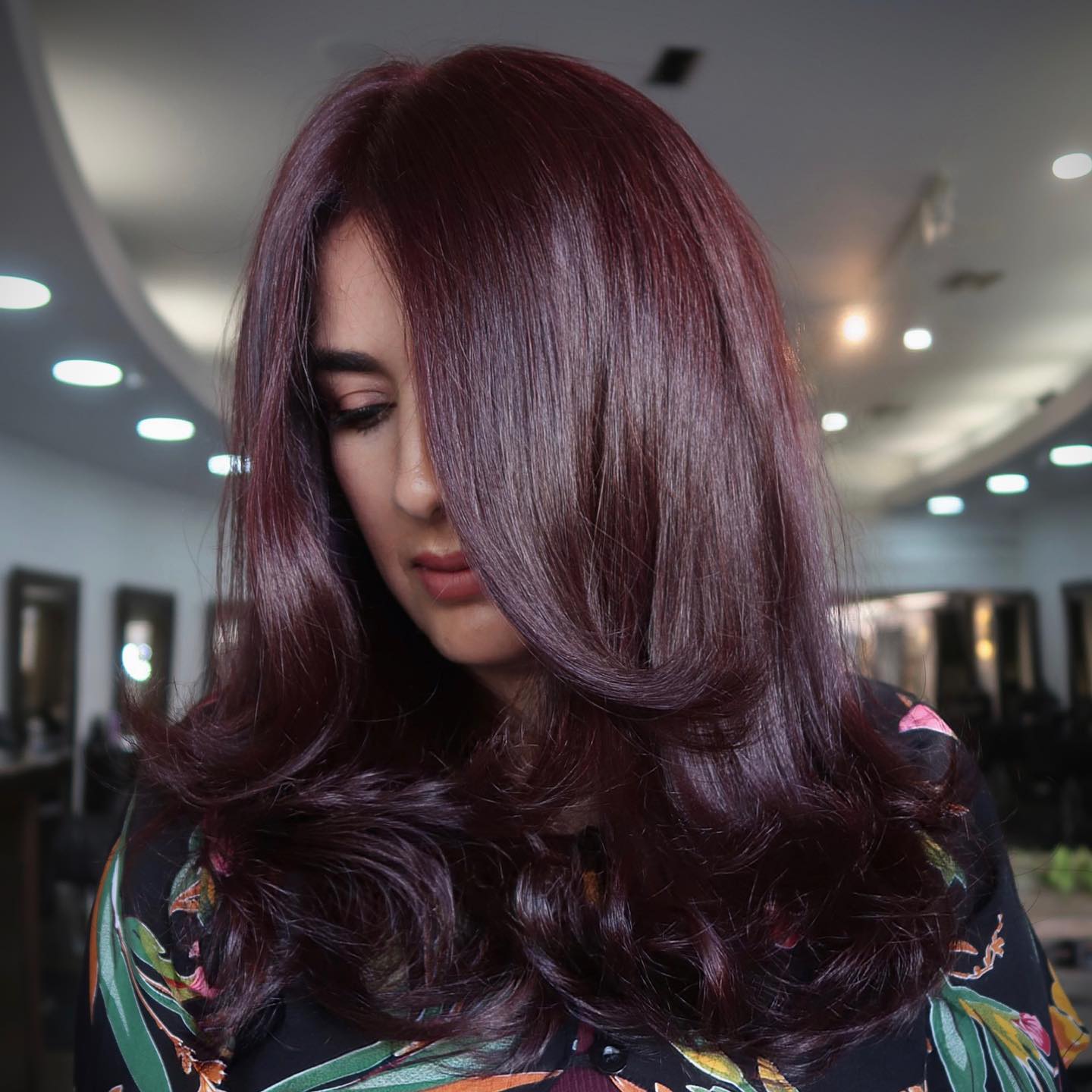 Darker shades of auburn are so mysterious, IG @ricardoalonsobeauty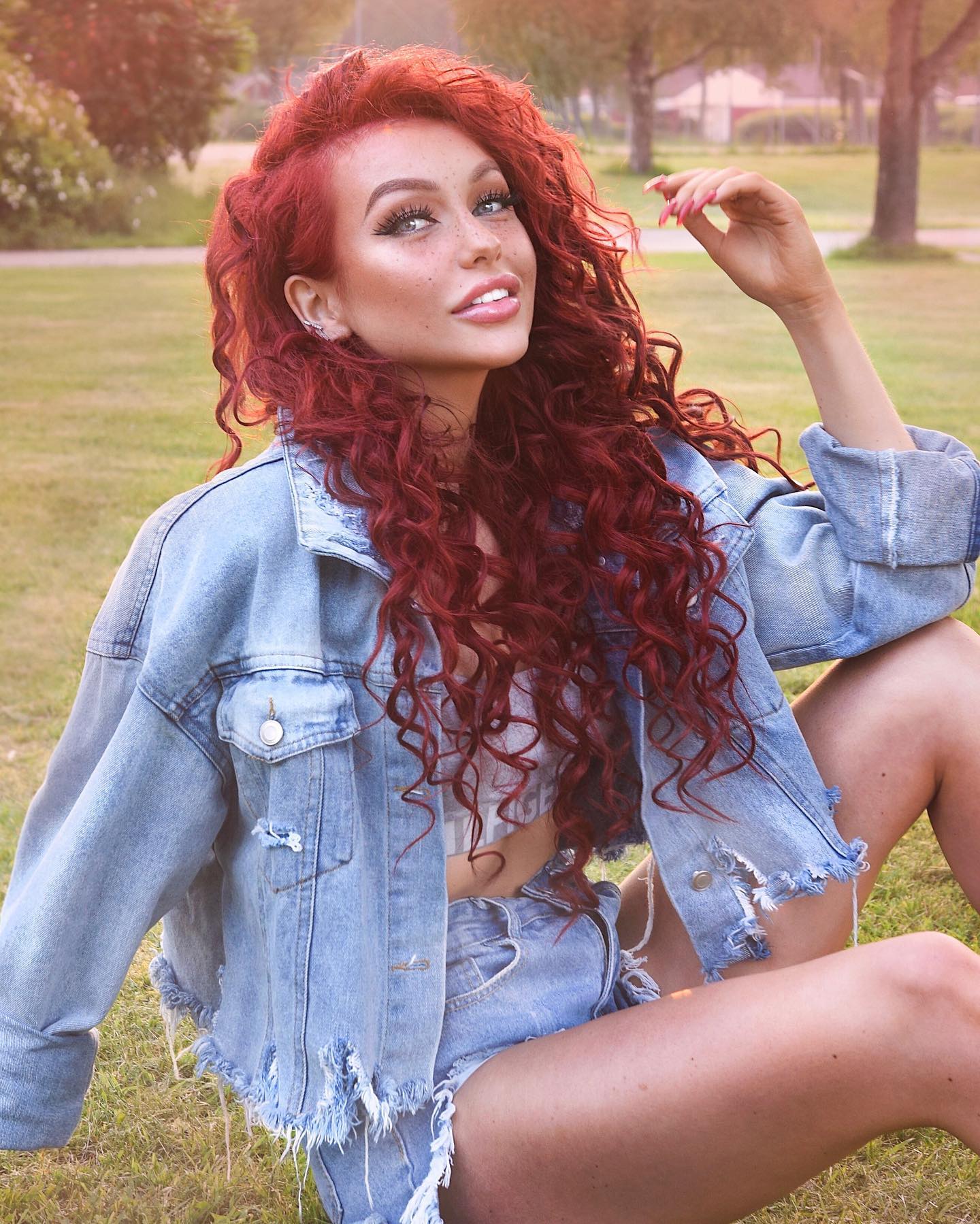 IG @flukeofmakeup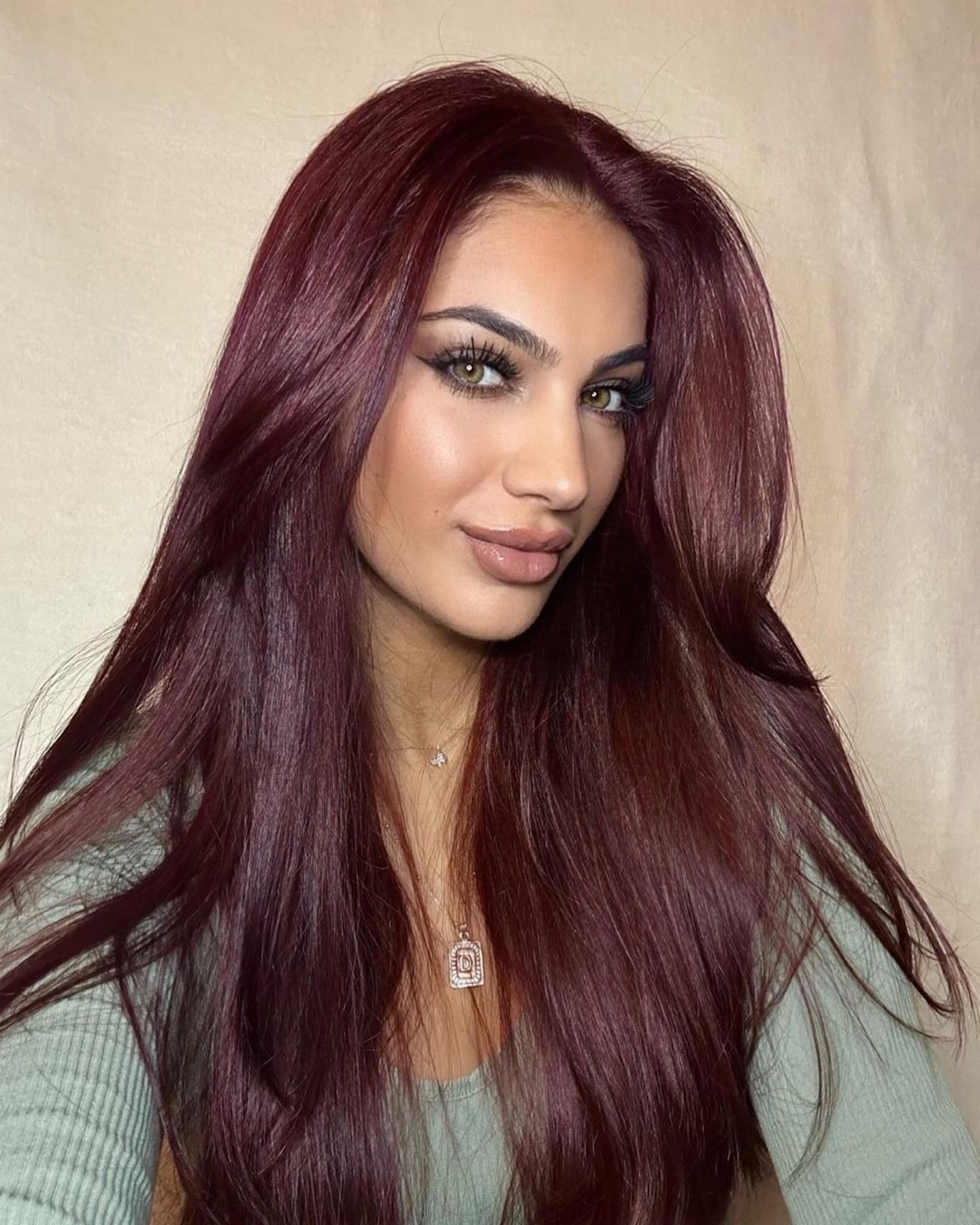 Very dark red looks great on olive skin tones IG @denisdervisi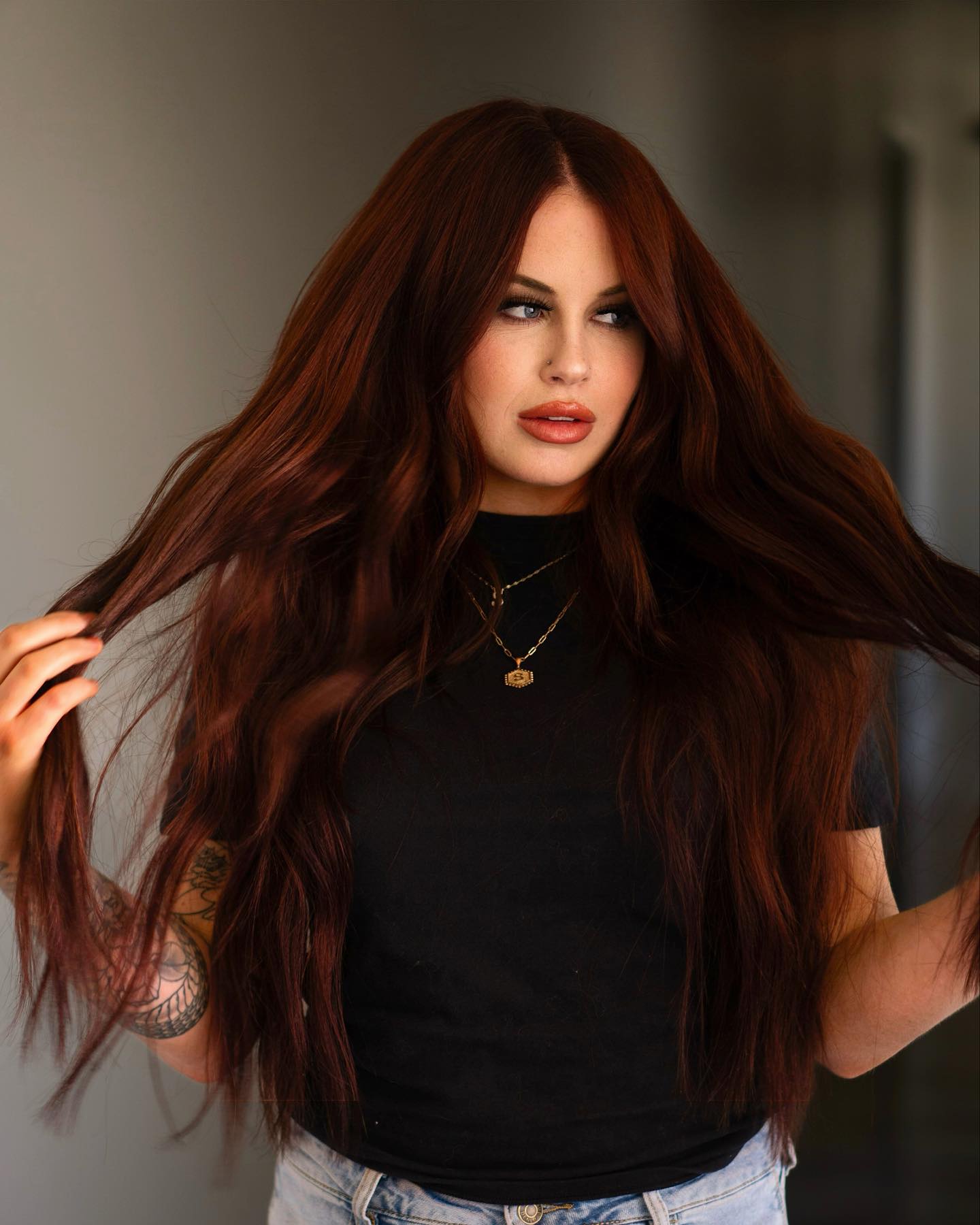 IG @marissaknighthair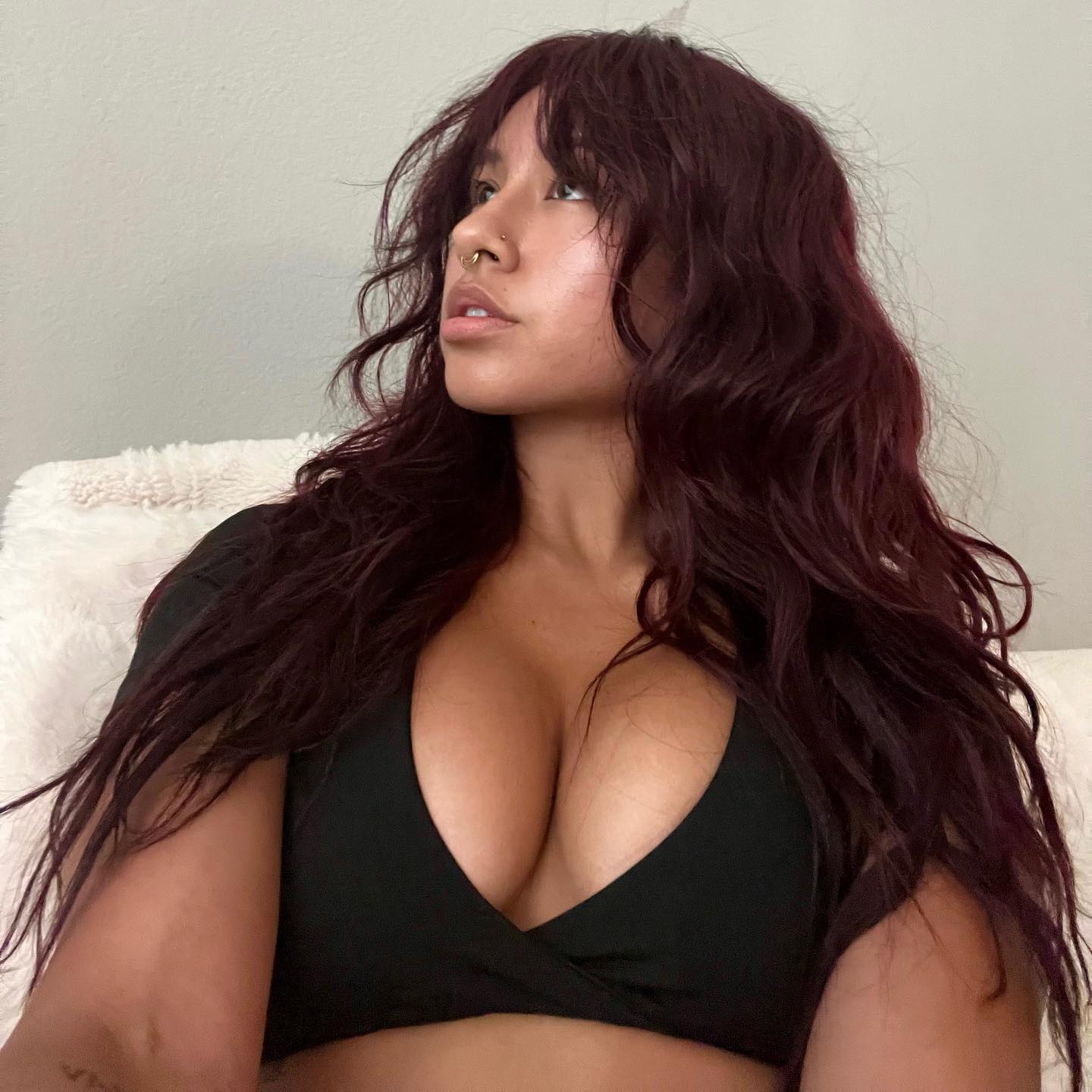 IG @jazmintheegreat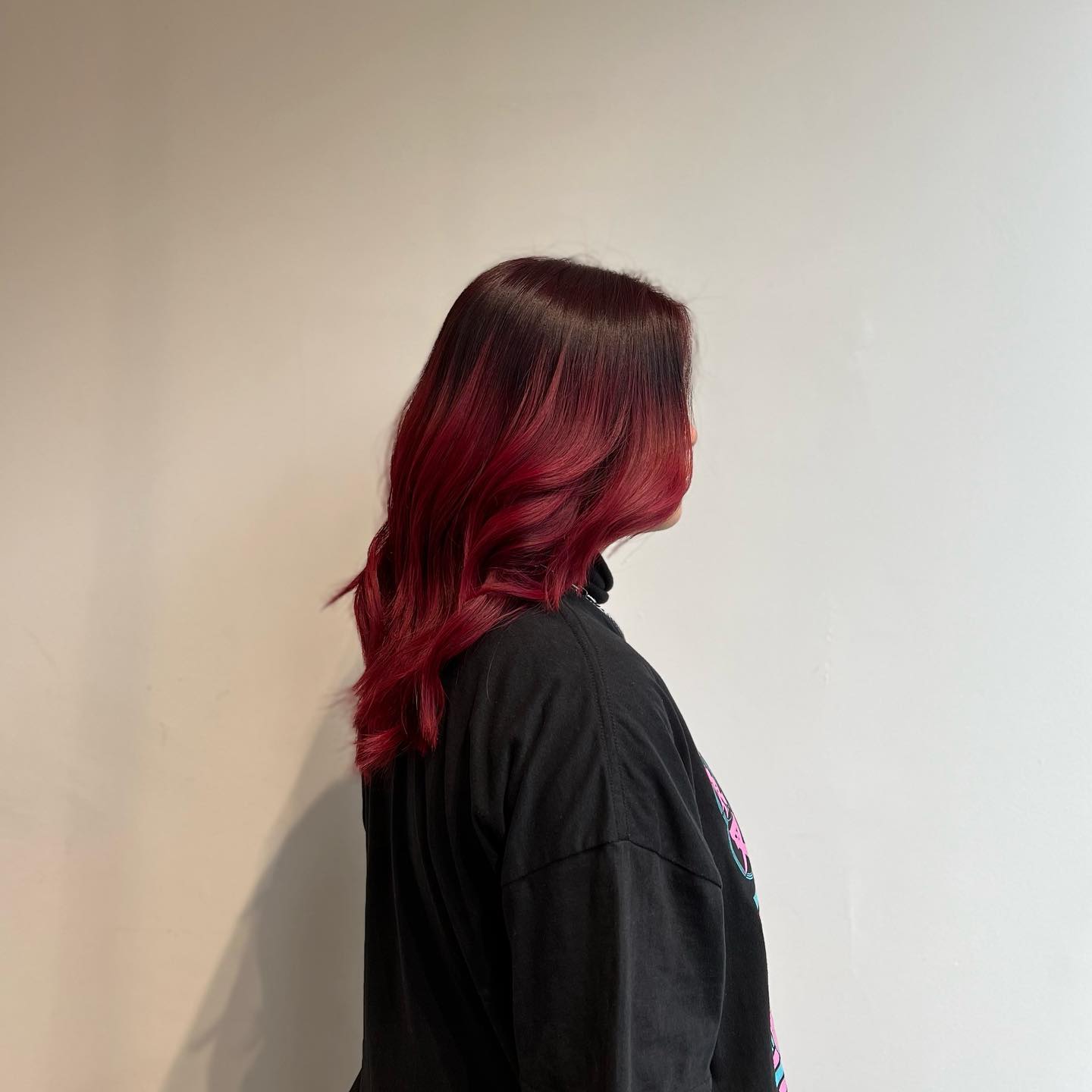 IG @adelehair_roy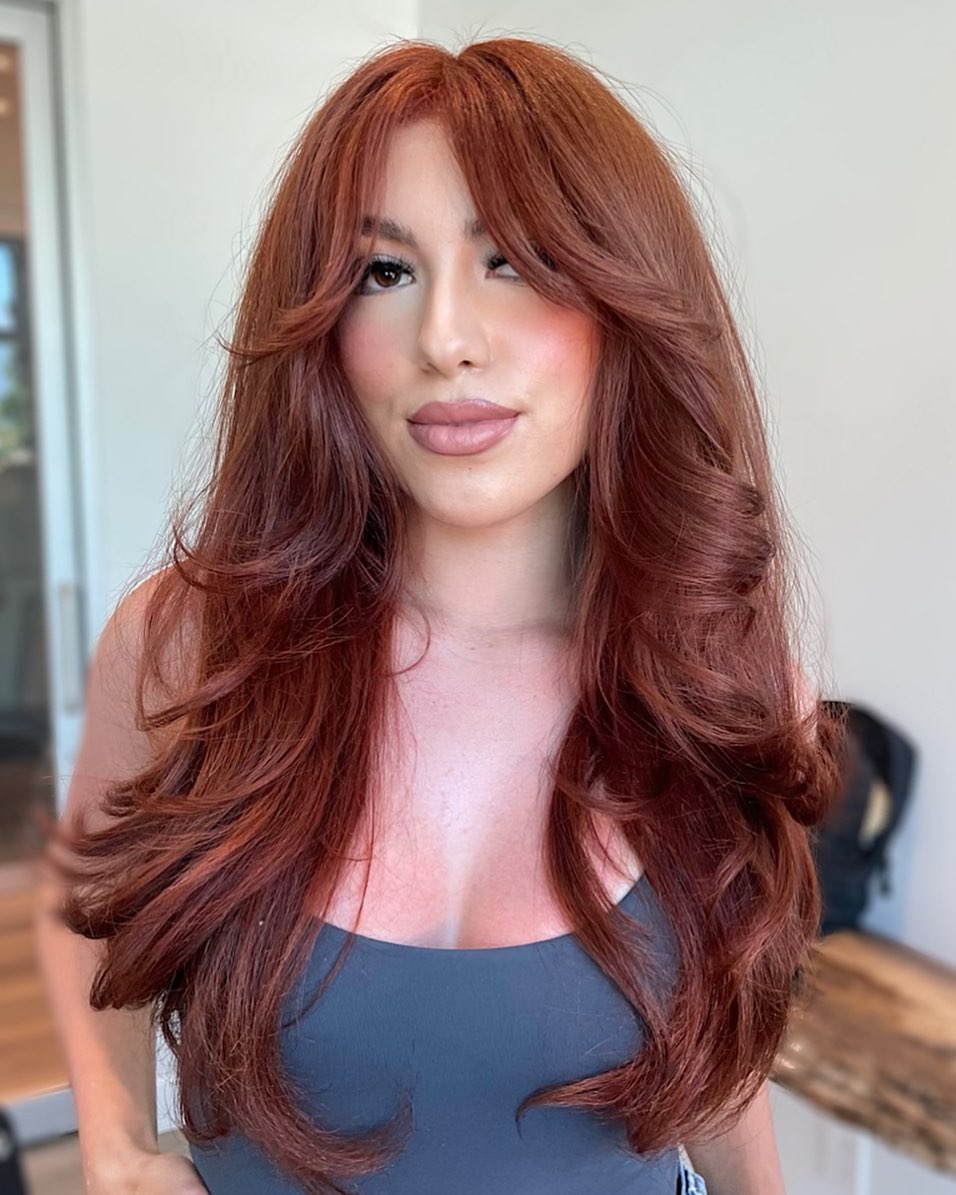 IG @beautyby.mirandaa
IG @hexblush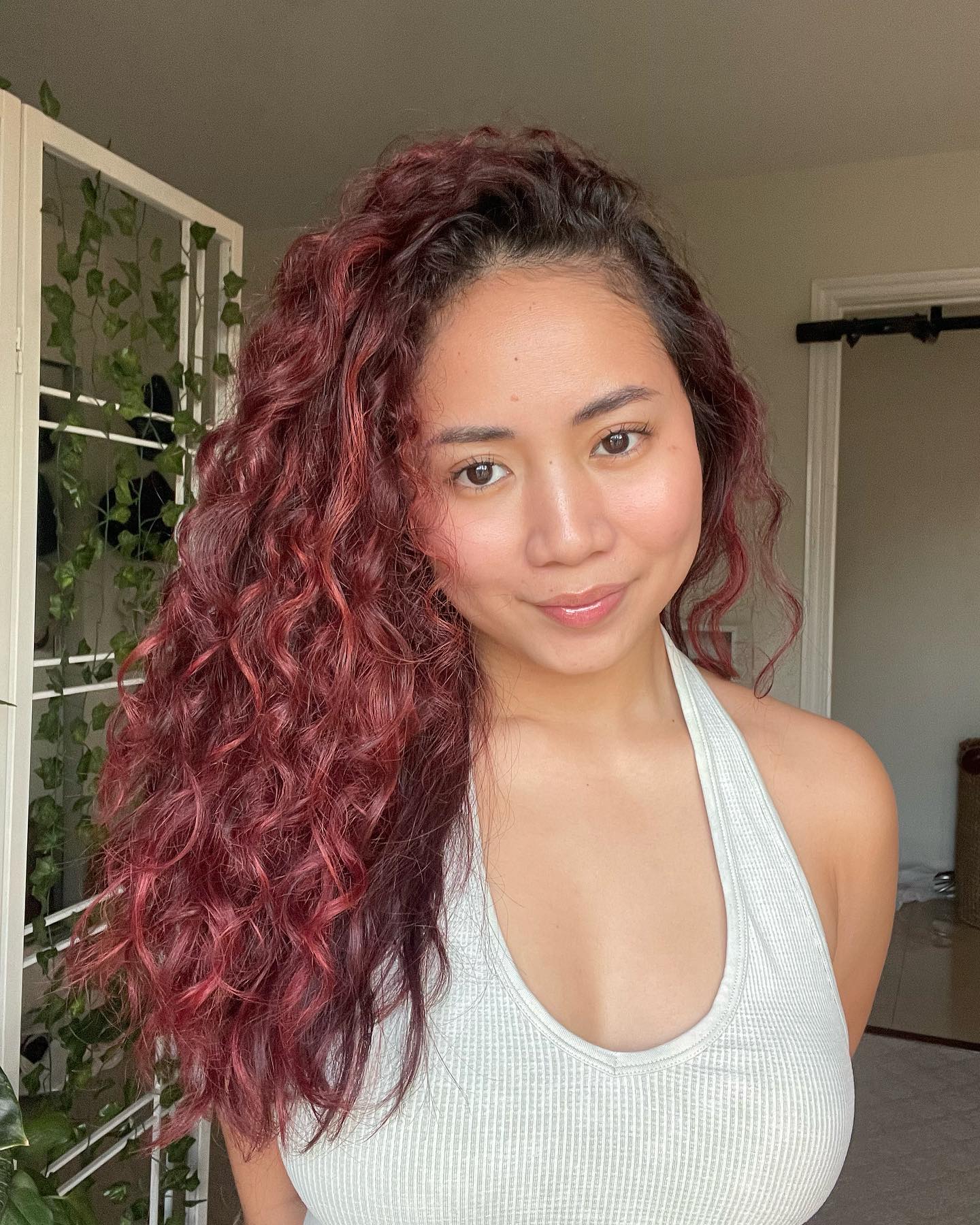 IG @curlywavypatty
Curls of luscious auburn hair can bring a new swirl of life into your look! Daring and bold, an auburn hairstyle has the power to transform your style from ordinary to extraordinary. Whether you're a beauty buff ready to refresh your look or a fashionista ready to try something daringly new, auburn hair can take you to a whole new world.
Want To Switch To Auburn At Home?
If you're looking to delve into the enchanting world of auburn hair, there are several at-home ways and techniques to get the desired look.
For those with lighter hair wanting to take the plunge and achieve a dramatic transformation, a semi-permanent toner will be a great option. These are ammonia-free and won't cause much damage to your hair. You have the option to find a good auburn shade mixed for you, or go with any coppery dark blonde and mix with a mahogany.
A simplified option is to tone dark blonde and use a mahogany color-depositing conditioner afterwards. These deep reds fade quickly, you need to maintain the tint all the time anyway.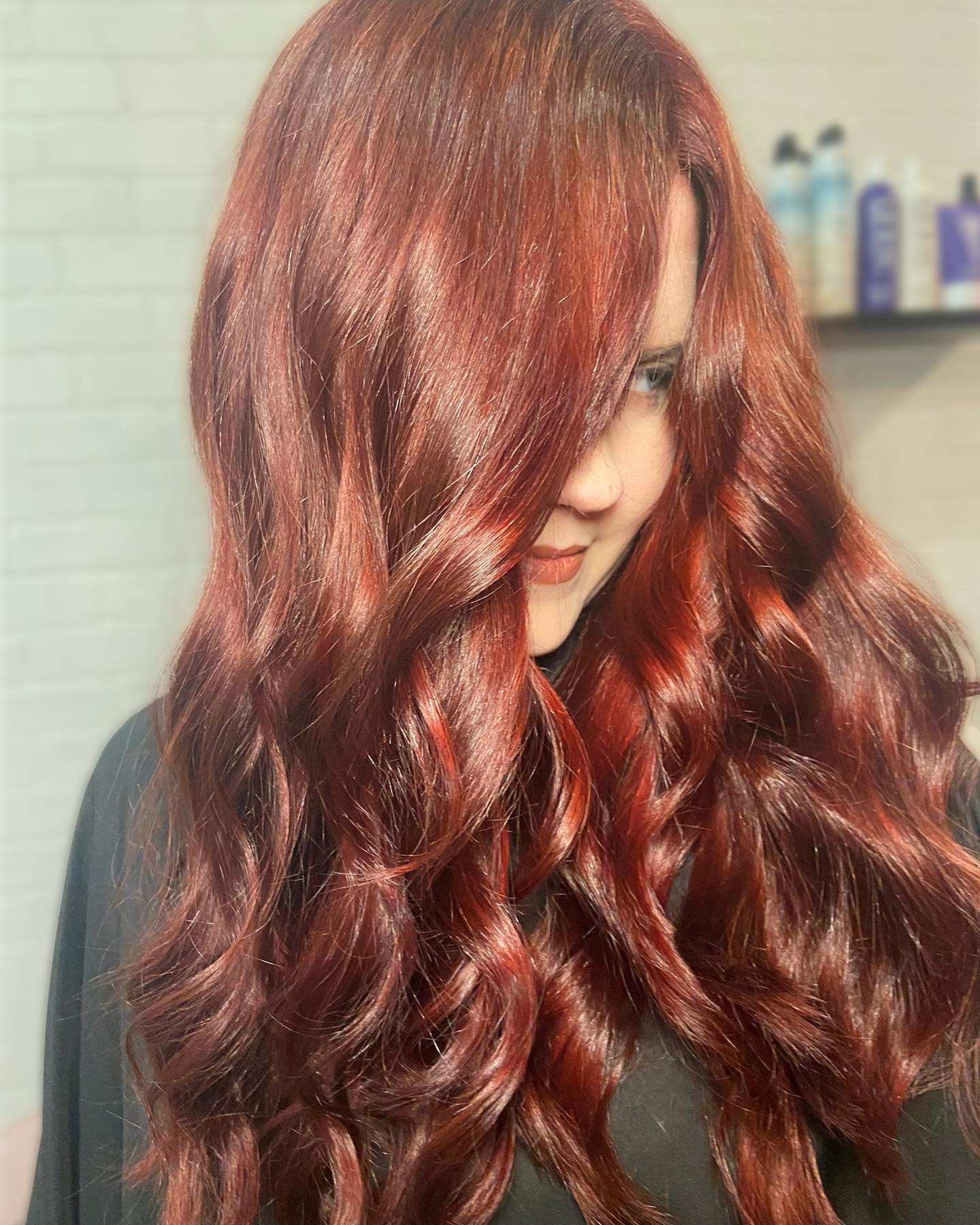 IG @cosmo.maxx
If you are a dark beauty, sadly you won't get to auburn without bleaching at least a little bit. Once you get to a dark blonde or ginger, you can use a toner. However, bleaching can cause some damage to the hair so it's advised to leave that to a professional. If you're more of a beginner and still want to start somewhere, a few strategic highlight pieces may be the best way to go.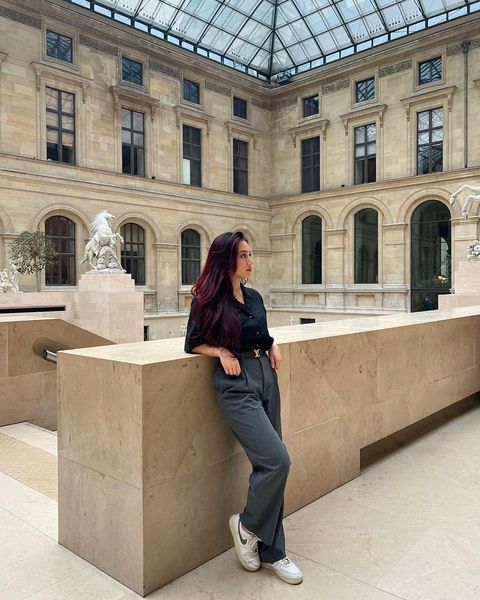 IG @lindsayliem
If the commitment to coloring and styling sounds too hefty, there are other ways to get the look through weaves. Through this method, you can create multi-dimensional waves or sleek, sleek locks with natural-looking red accents.
When considering auburn hair inspo, think about what kind of statement you want to make. Are you the daring type, looking to make an impact or the more subtle type, hoping to bring interesting nuances to your look? Regardless of which route you choose, you can be sure that auburn hair is an infinitely inspiring choice that will keep you turning heads for years to come.
A World of Auburn Inspiration Awaits
Over the past few years, we've seen a surge in celebrities who are turning to auburn hair as their go-to look. From Sofia Vergara and Mila Kunis to Dua Lipa and Priyanka Chopra, many of the world's biggest stars are embracing this vibrant, romantic hue. Not only does it ooze warmth and depth, but it also allows for endless styling options and opportunities to showcase individual style. Whether you choose to go bold and sassy or natural and effortless, auburn hair is an inspiring way to bring out the beauty inside of you. Transform your look today and discover the auburn hair inspo that will make you feel like a star.
Dark red hair is sure to stand out! Whether you're ready for a bold new look or just want to spice up your tresses, this hue is sure to make a statement. Showcase your wild side and rock dark red hair today!
"Unleash Your Inner Wildchild With Dark Red Hair!"
"Be Bold and Beautiful: Look Fab with Dark Red Hair!"
"Forget About The Bland: Dark Red Hair is Here to Stay!"
"Live Fabulously: Make a Statement with Dark Red Hair!"
"Flashy Fabulousness: Get Ready for Instagram-Worthy Dark Red Hair!"
| | |
| --- | --- |
| META: Word count of main content: 826 | 0 ku |