Baggy Clothes Aesthetic: Casual and less casual outfits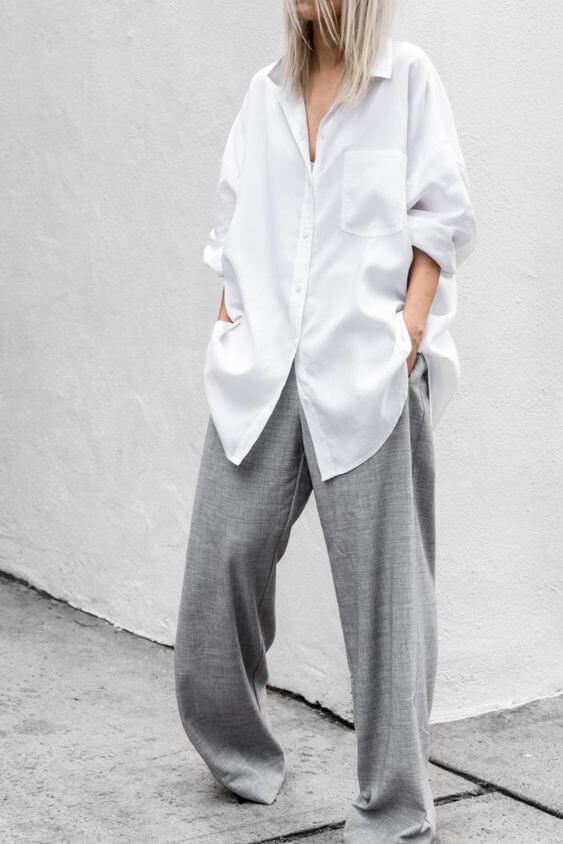 Hero image: figtny
Do you ever feel like you don't quite fit in with the rest of the world? You've landed in the right place then. In fact, a lot of people claim that the baggy clothes aesthetic started as a way to hide.
One of the first artists who embraced the baggy clothes style for women was Billie Eilish, who wanted to avoid getting creepy comments about her body.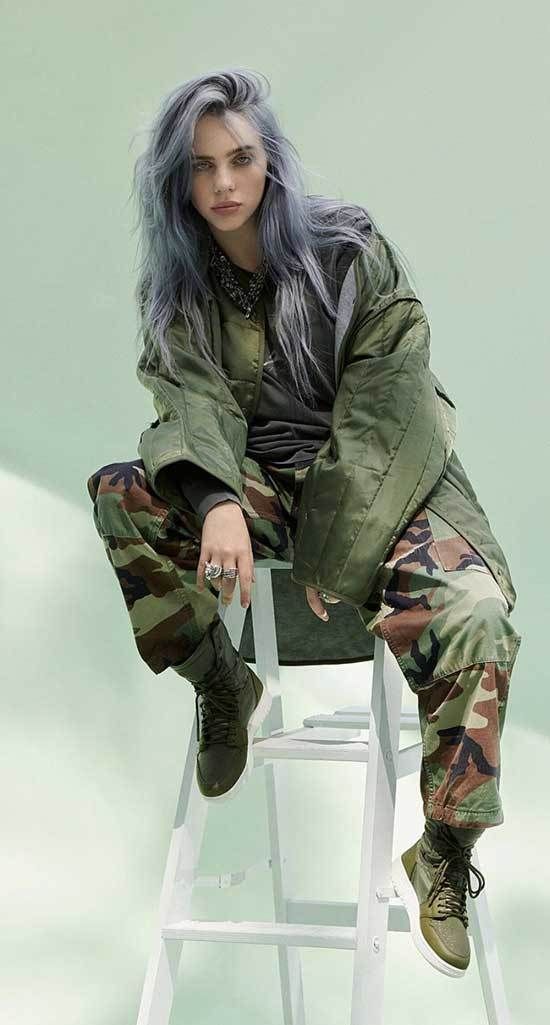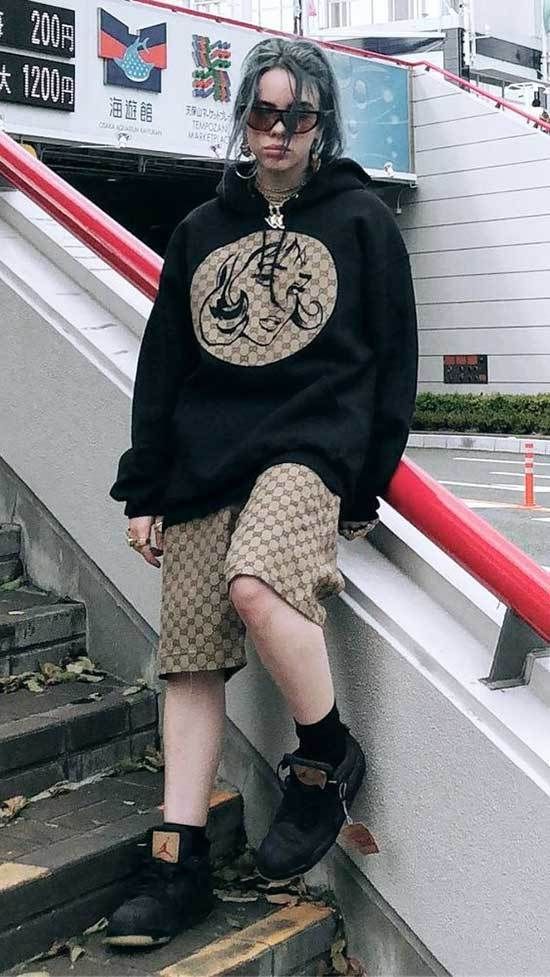 Wearing baggy clothes does that, because as this Redditor at r/UnpopularOpinion complains, he has to do a double take to find out if he's looking at a hot woman or a homeless person.
Princess Polly (Copeland)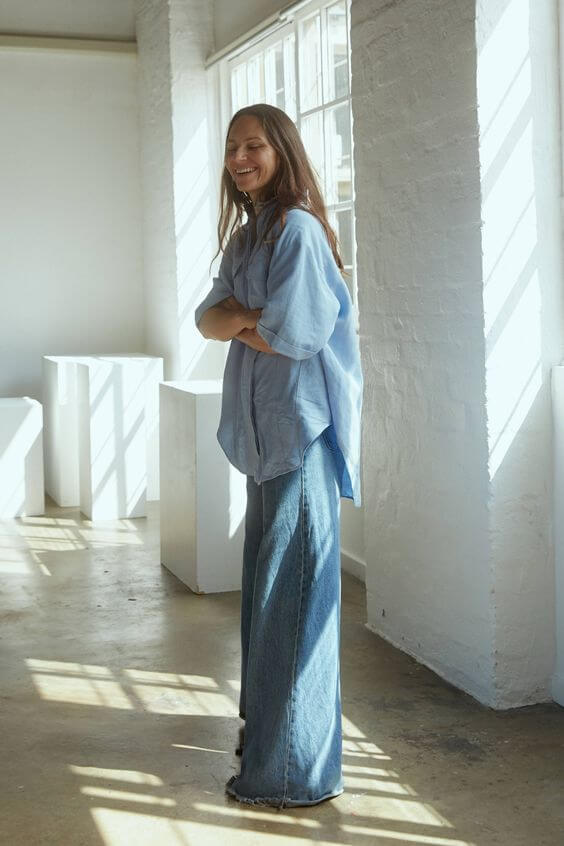 Aje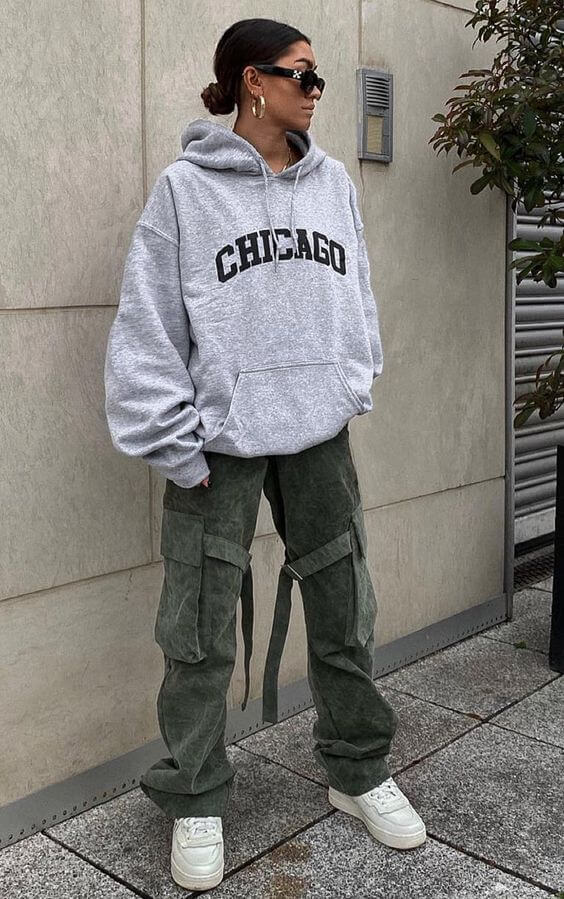 Pretty little thing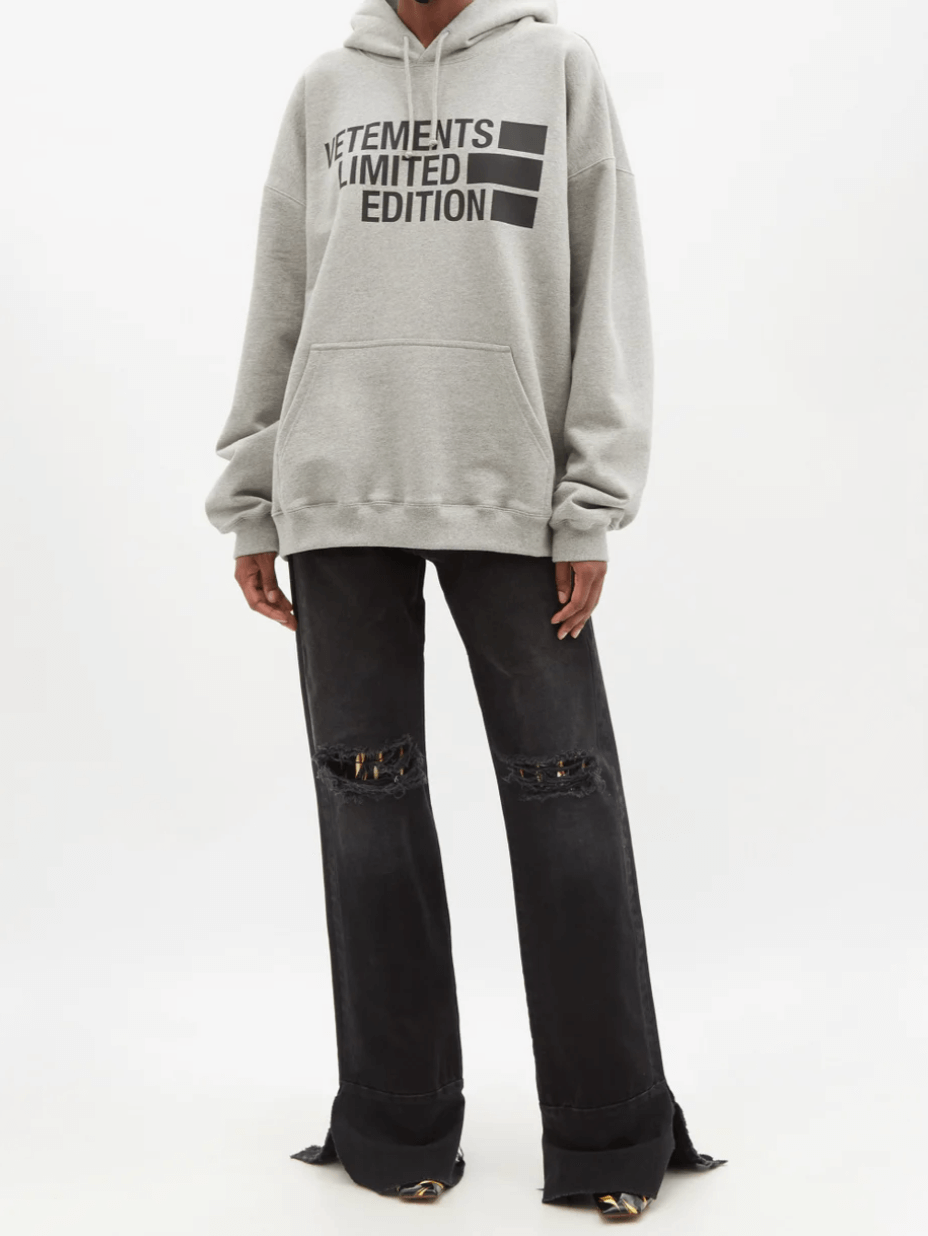 Vetements
Princess Polly (Archer)
Sadly, the way the trends turned has busted the purpose of hiding yourself behind baggy clothes. Maybe except for those of you who live in East or South-East Asia, where modest clothing is not something you get harassed for on the streets.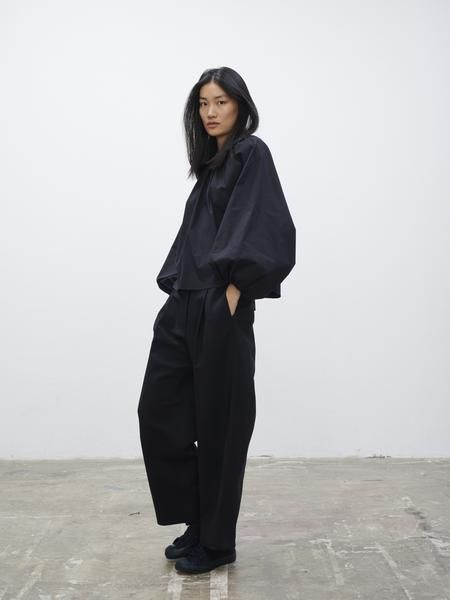 studionicholsen.com
Princess Polly (Leddick)
In the West, so many people worry that baggy clothes will get them the evil looks.
Pinterest: E.
In a way, it's a relief that baggy clothes aesthetic still got popular. It means that a good part of the world just prefers to dress in a way that makes them feel comfortable and expresses their unique personality, regardless of what people say.
That's why we love baggy clothes style – it's perfect for anyone who wants to stand out from the crowd.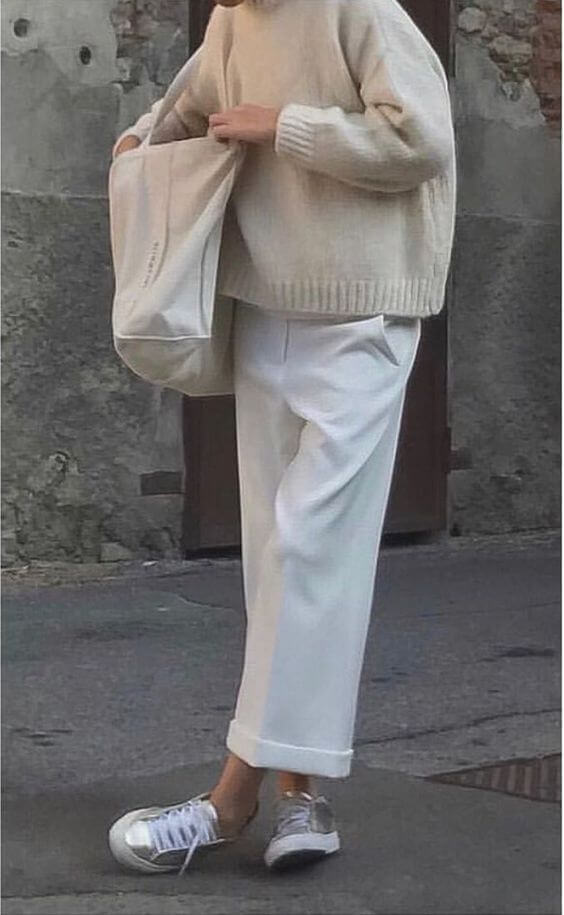 The middle ground: Baggy aesthetic, but put together
If you like the baggy aesthetic but it's too far from your style to go full Billie Eilish, go for the "chic" variety: Make the top piece an oversized shirt and wear stilettos instead of sneakers or combat boots.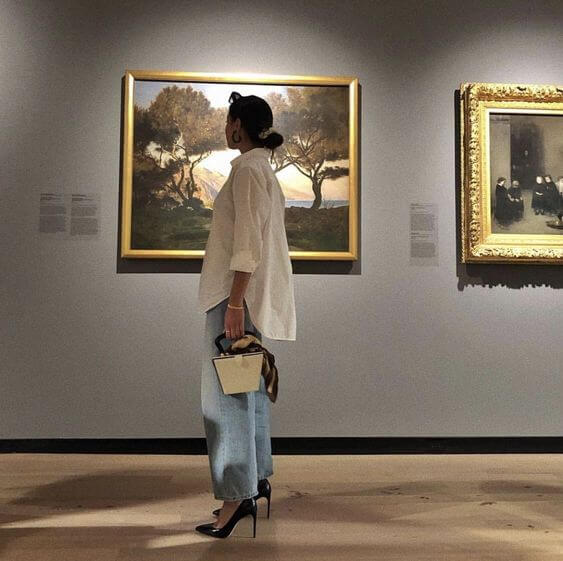 Elisamar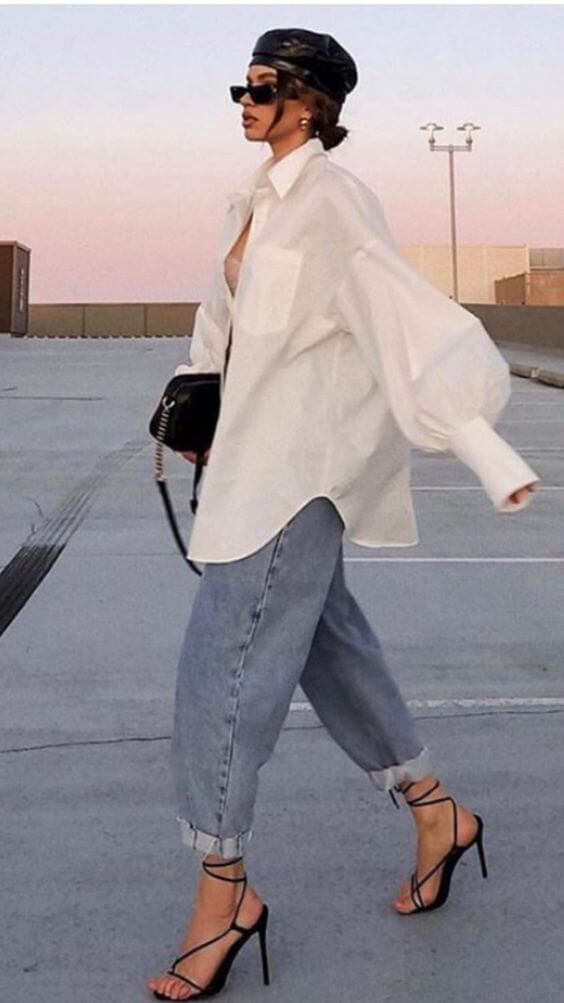 Natasha Kwan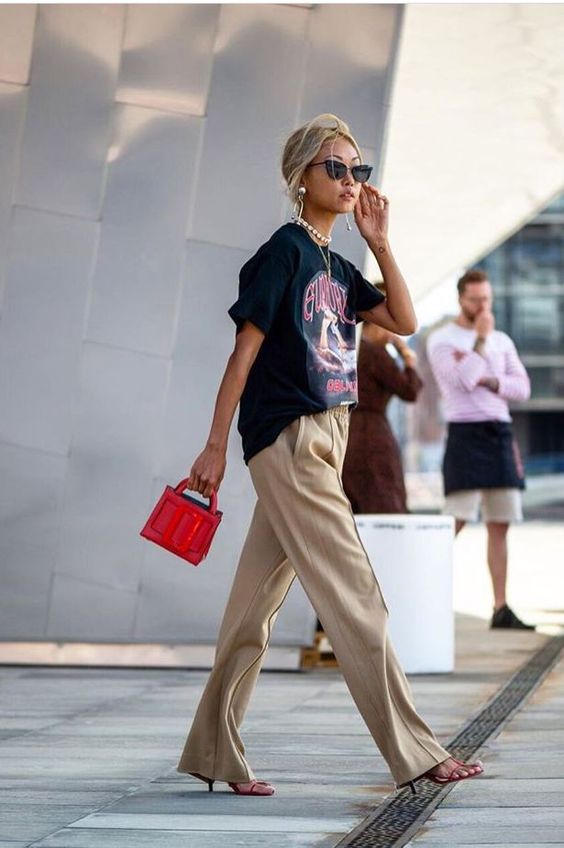 styledbykemi.com
Another way to elevate the baggy aesthetic is to pair any super oversized top with a skirt. Here below it's a satin skirt, using that expensive material to offset the slouchy top.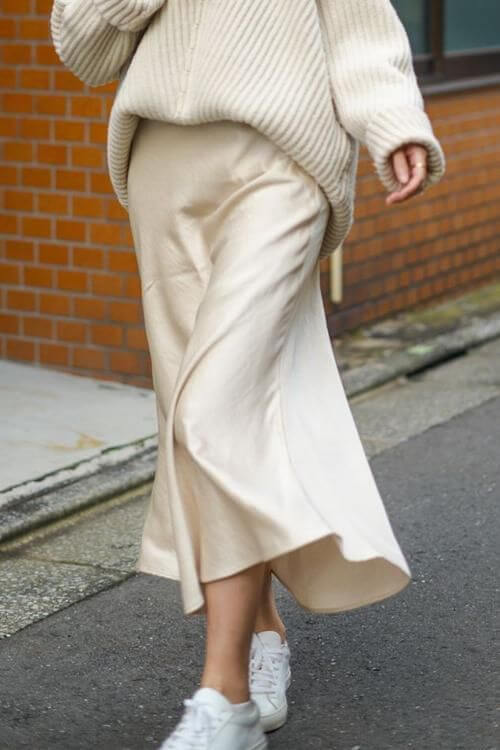 Full glam in baggy aesthetic
Yeah, there's a posh way to do baggy clothes aesthetic.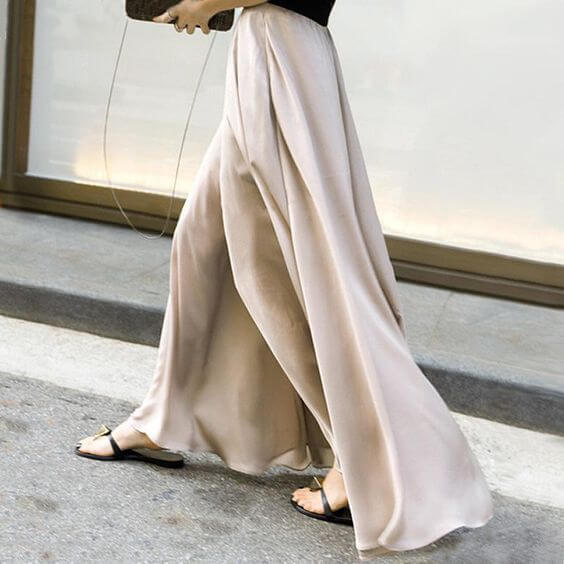 If you choose baggy clothes that are made with expensive-looking materials and that are finished with careful attention to detail, you can even take that baggy aesthetic to a less casual places than the grocery store on the corner of your house.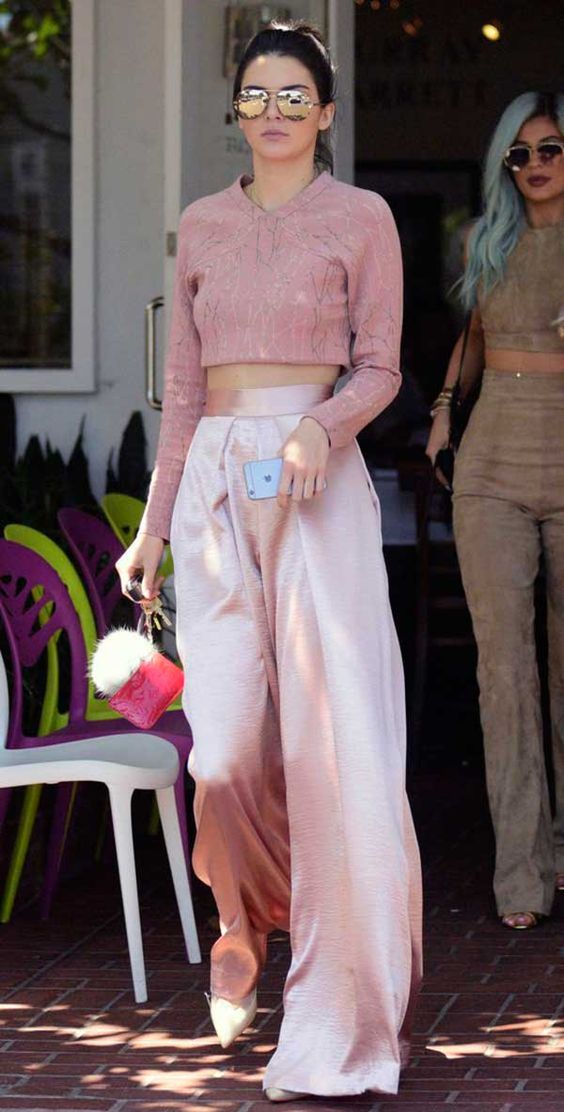 stealthelook.com.br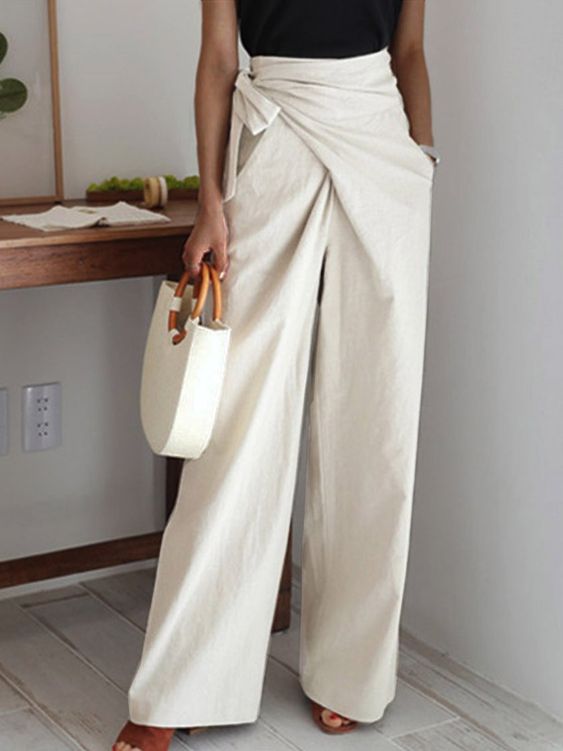 Zolucky shift formal pants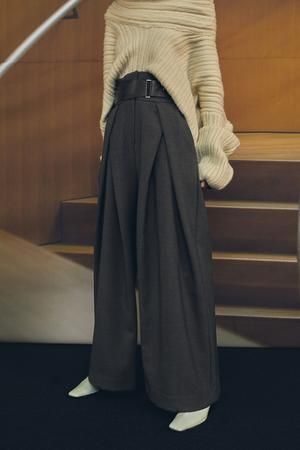 Loeil boutique
There's a wide range of indie designers who focus on just that: Making aesthetic clothes that are not mainstream, and executing them so well that they pass on most occasions.
Going for a designer version of the baggy aesthetic can also be one of the ways to look put-together even in baggy fashion and loose-on-loose aesthetics.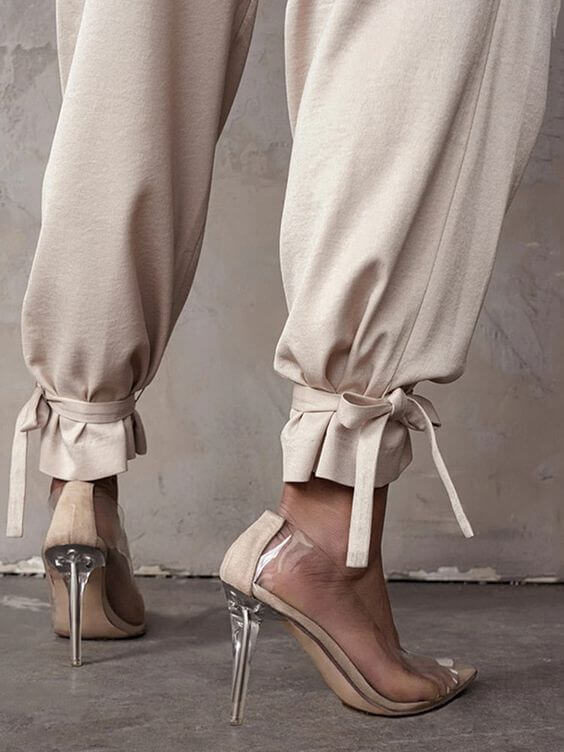 Hermes SS 2000 via vogue.com
The trick is to choose expensive-looking materials, accessorize and keep the colors of your baggy outfit in one tone. That's how you'll make sure that you will look intentional.
You can even take it somewhere pretty close to grandmacore aesthetic: