Black and White Abstract Wall Art: Sharp & Aesthetic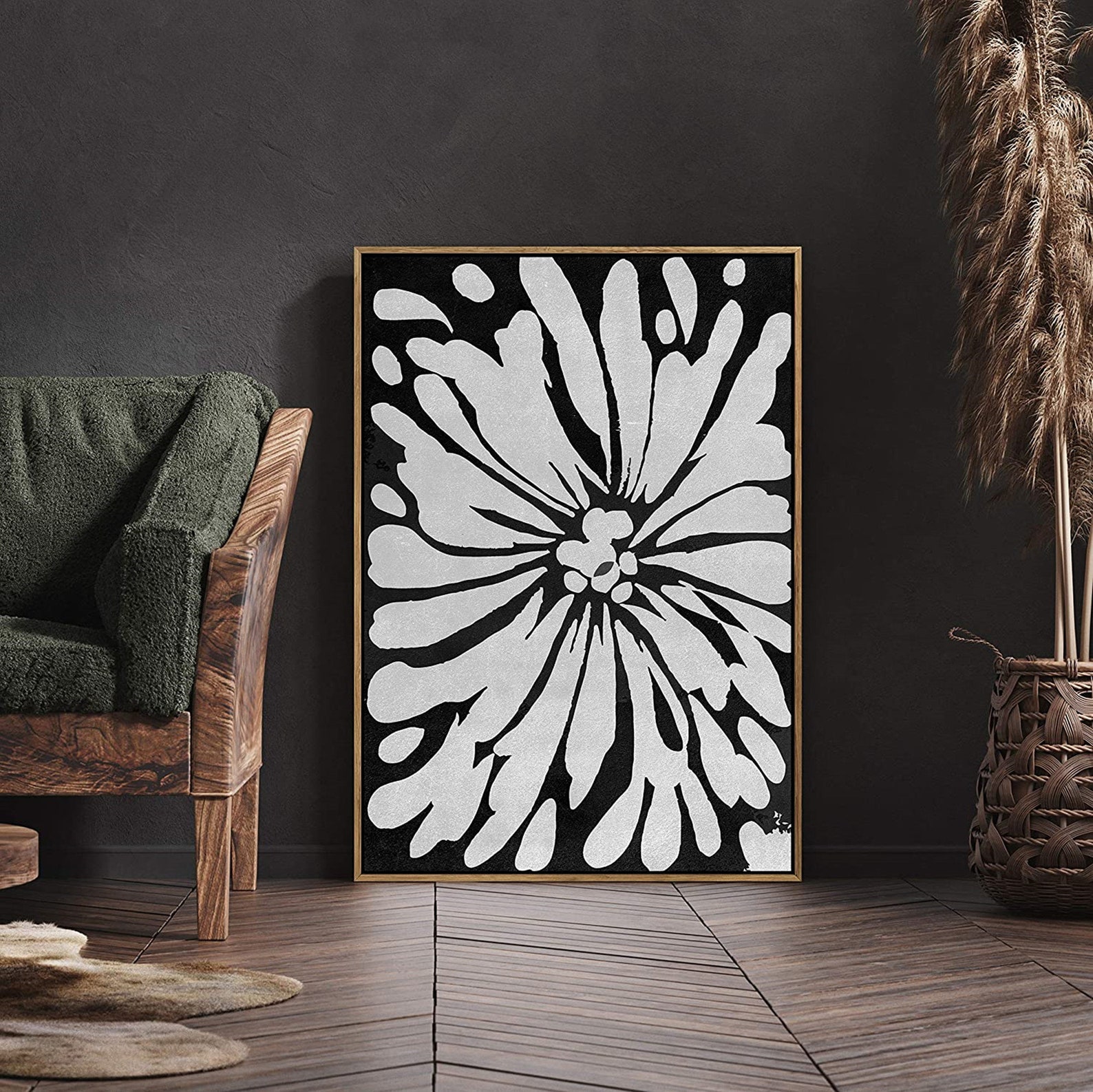 If you want your home to look sharp, elegant, and artistic all at the same time, then you should consider decorating it with black and white abstract wall art.
This type of artwork is a great way to transform any space into something that looks modern and chic while still being aesthetically pleasing.
The most popular way in which people use black and white abstract print is by combining them with a couple of contrasting ones, or framing them in colored frames, and putting up an art gallery on one of their prominent walls.
It can look cool, it can look generic.
I've put a few galleries that I thought were well done to the list below.
Now let's take a look at the actual artworks and how you can add an artistic touch to your home without breaking the bank.
Inspo: 15+ High-Contrast Black and White Abstract Wall Art Designs
Most of the artworks below come printed out on a high quality paper and are sent by post in a roll. However, some vendors prefer to sell the (much more affordable) digital copies.
This print-yourself wall art is tagged as (digital) in the list below.
With these, you get an instant download of a digital file that you can then bring to a print store to have it printed and framed the way that will best fit your interior decor.
One big advantage of these is that for the 2-5 USD that the digital artwork costs, you will get ultra HD art reproduction that you can reuse as an aesthetic screensaver or wallpaper on any larger screen that you have in your home. This works amazing if you have a home office.
Anyway, here's the art:
(digital) Moody abstract print: FirumWalls on Etsy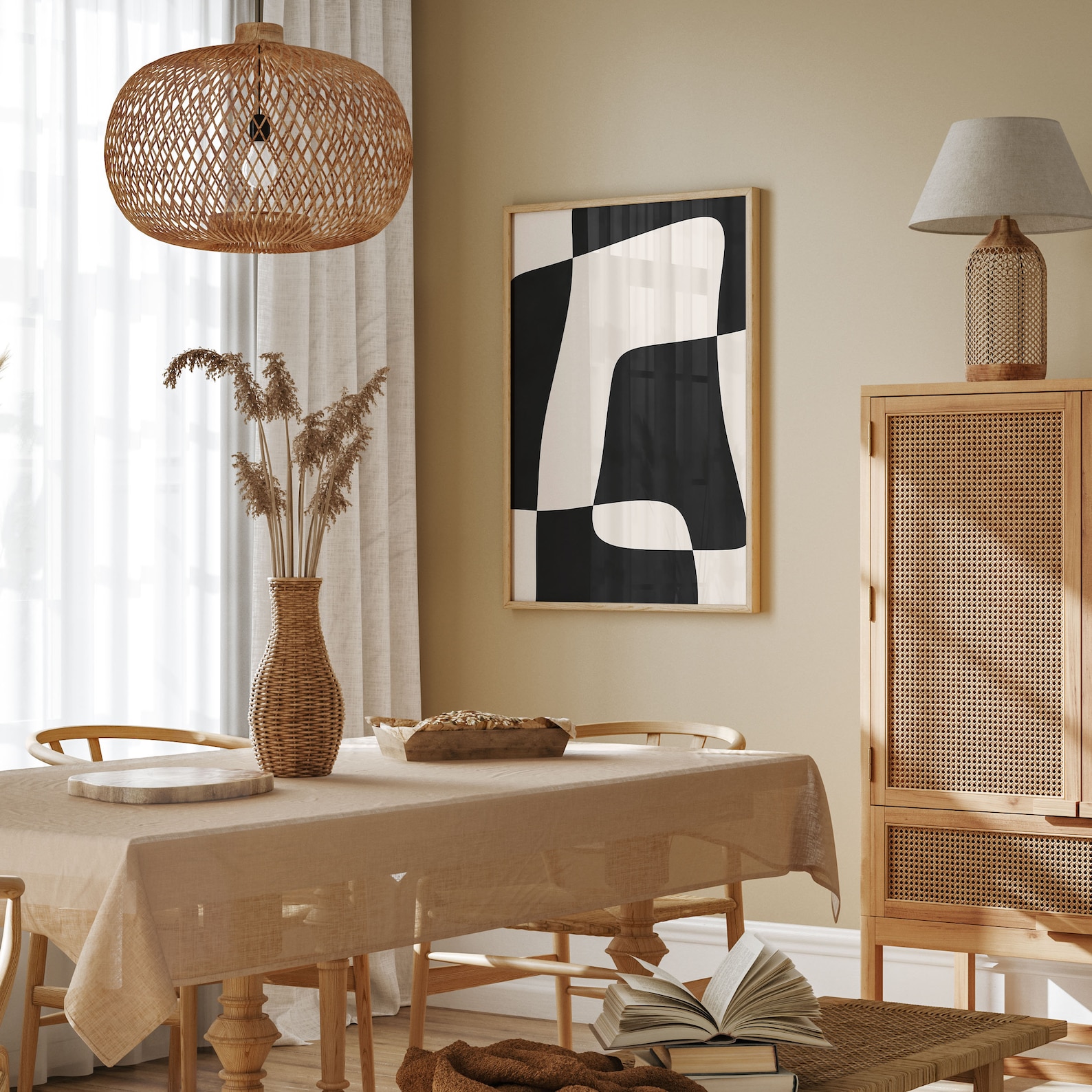 (digital) Minimalist black and white abstraction: bygabis on Etsy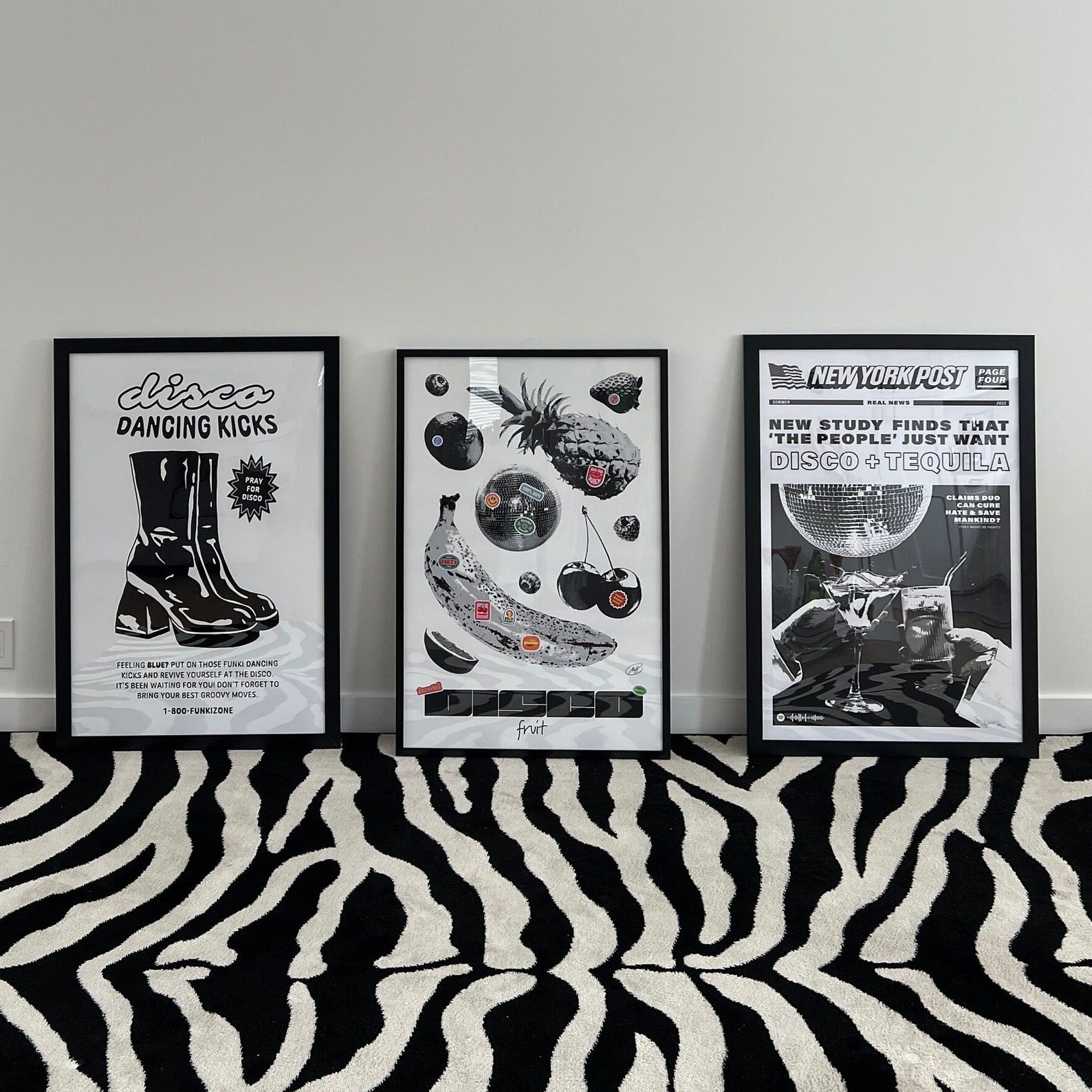 (digital) Reproductions of vintage posters: FunkiZone on Etsy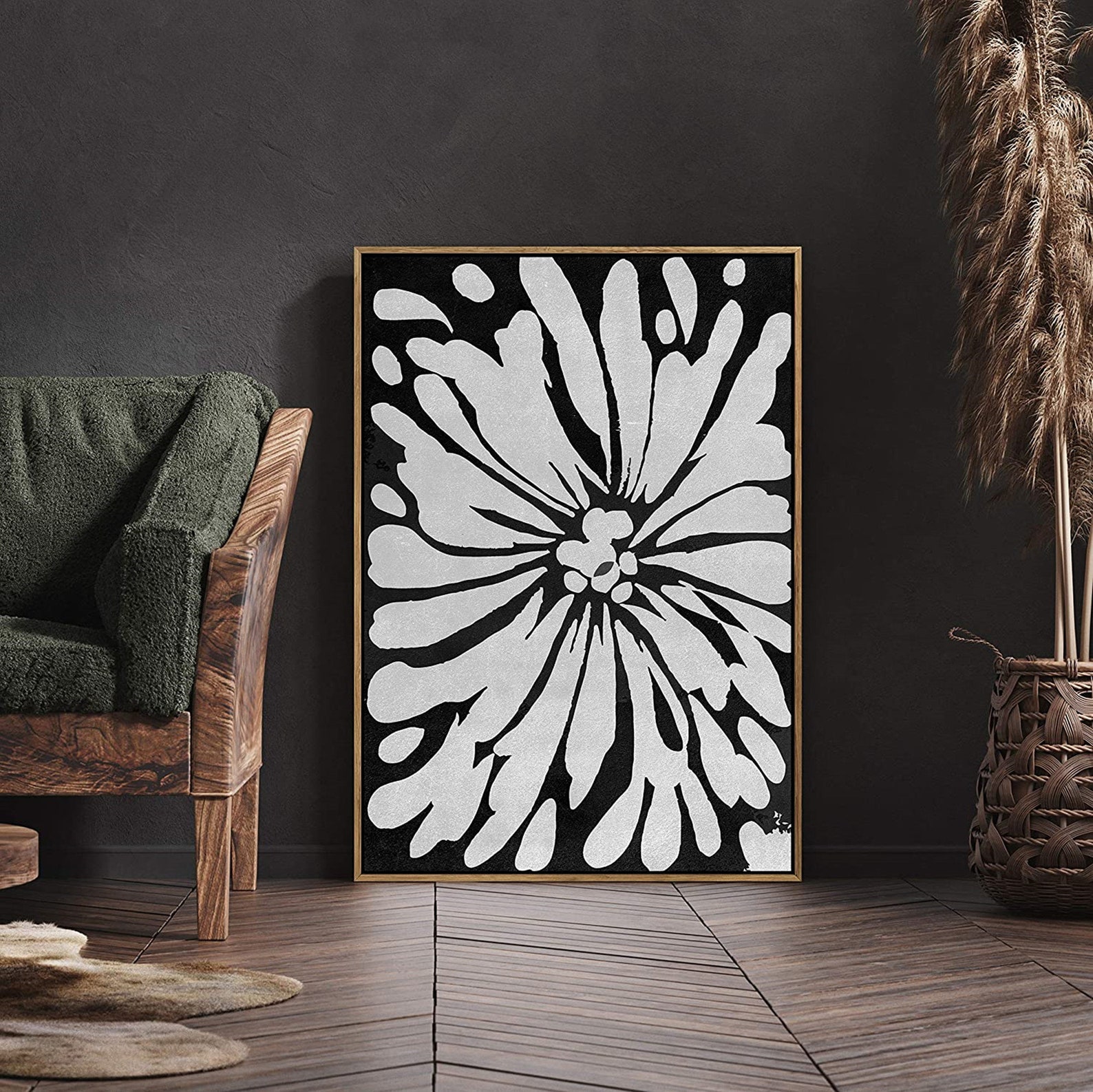 Framed canvas print of paint splatter lily: SIGNWIN on Etsy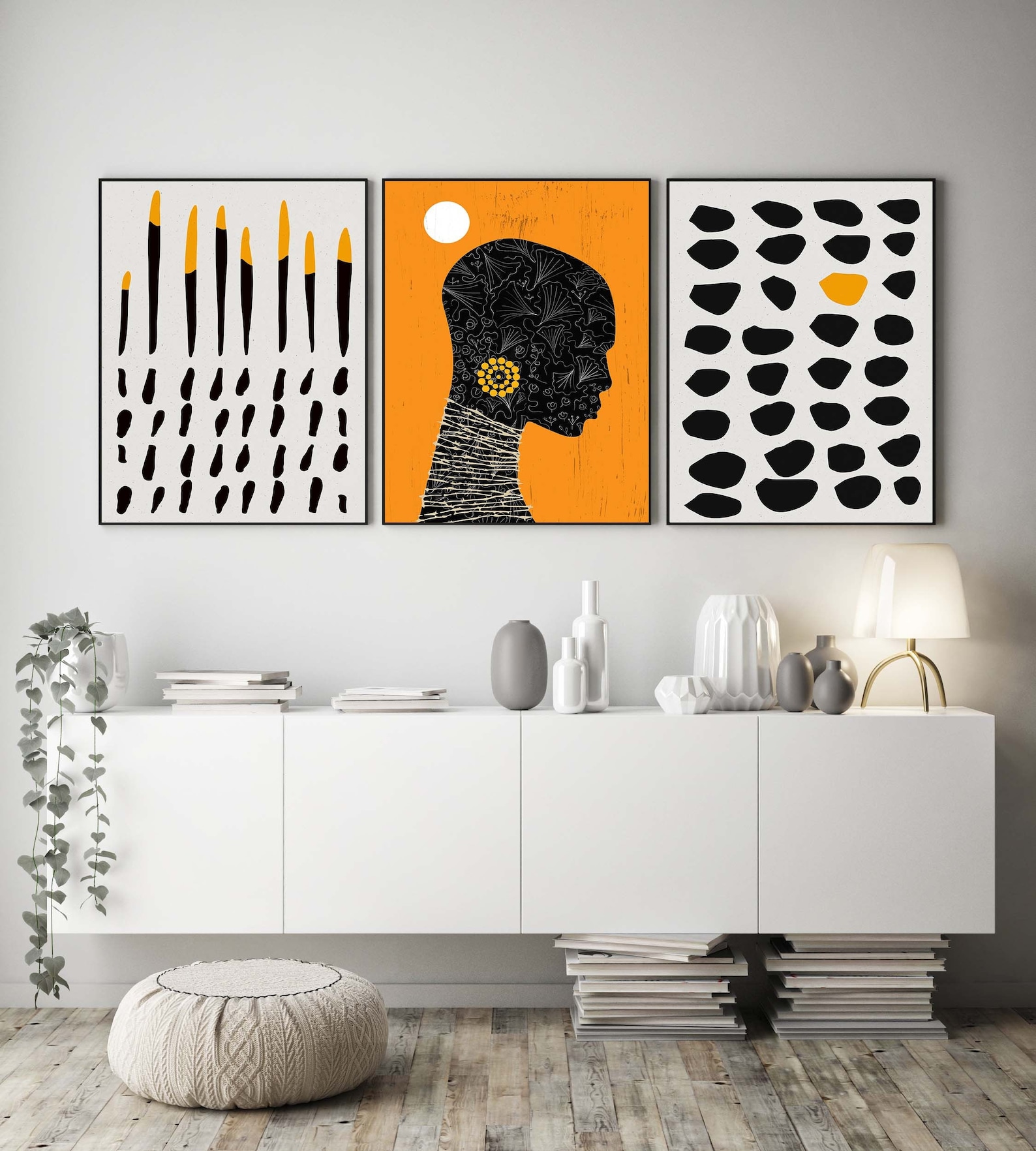 Poster print sets, afroethnic style: BlueArtDepo on Etsy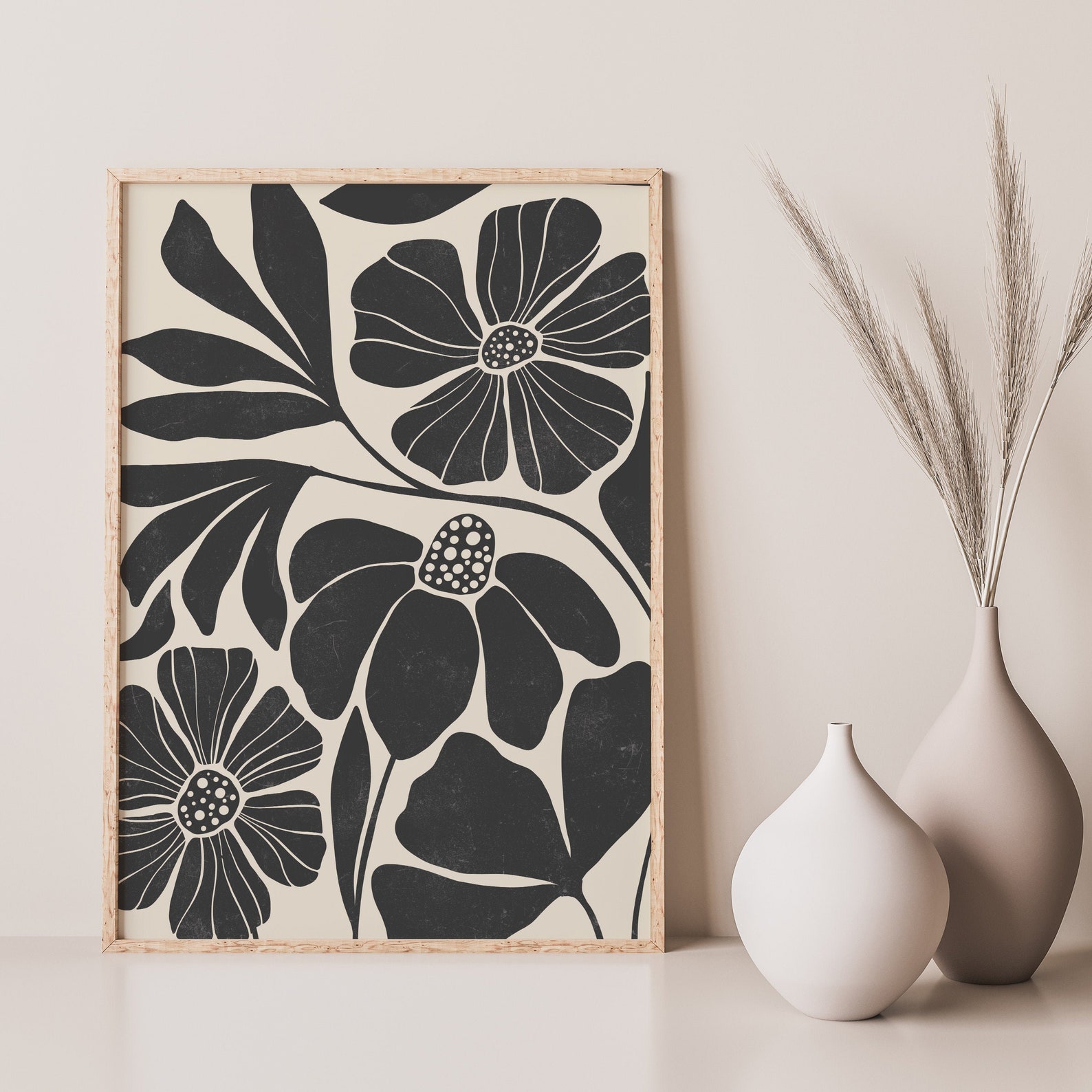 (digital) Another abstract flower: FirumWalls on Etsy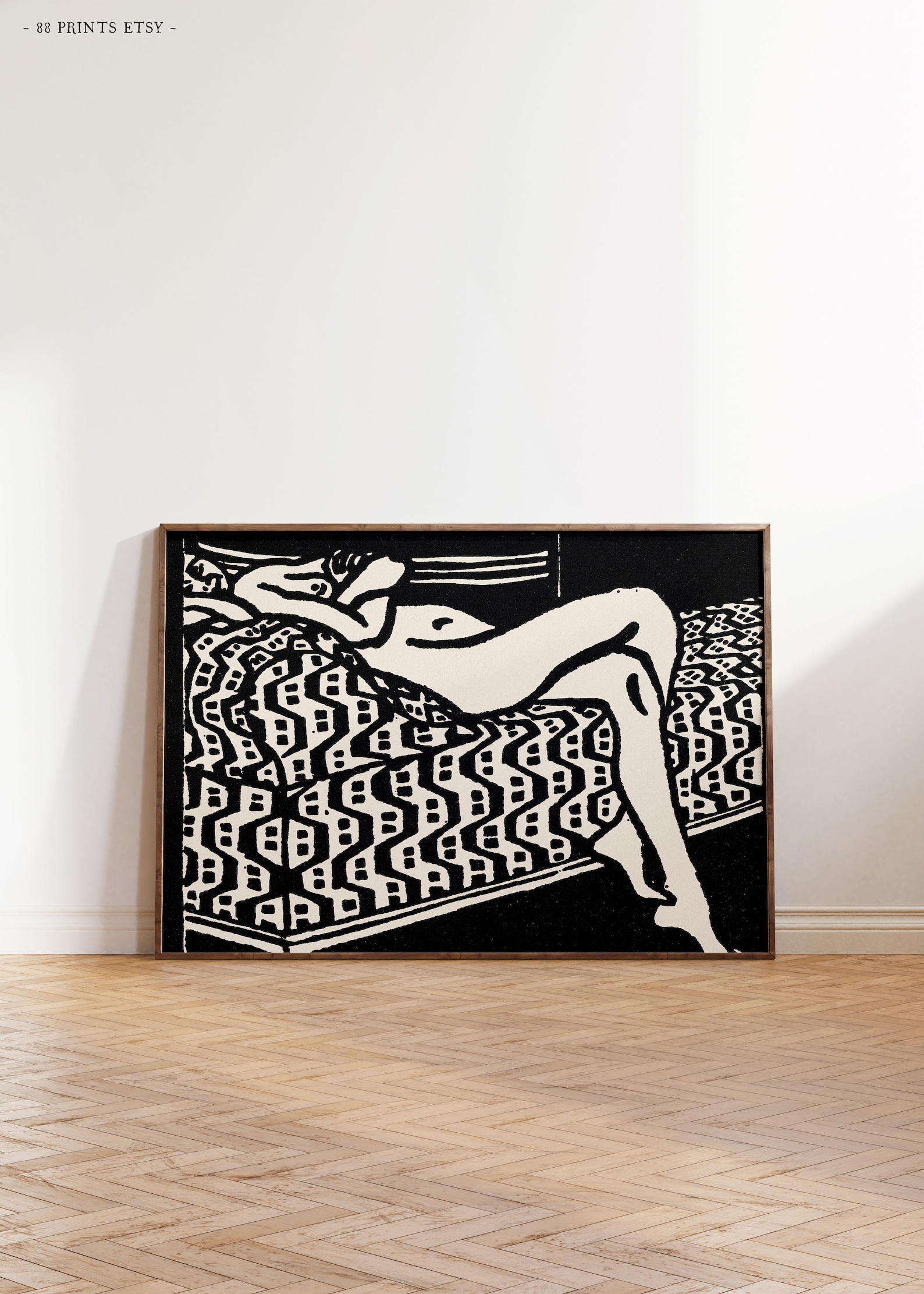 (digital) Retro aesthetic black and white art: 88prints on Etsy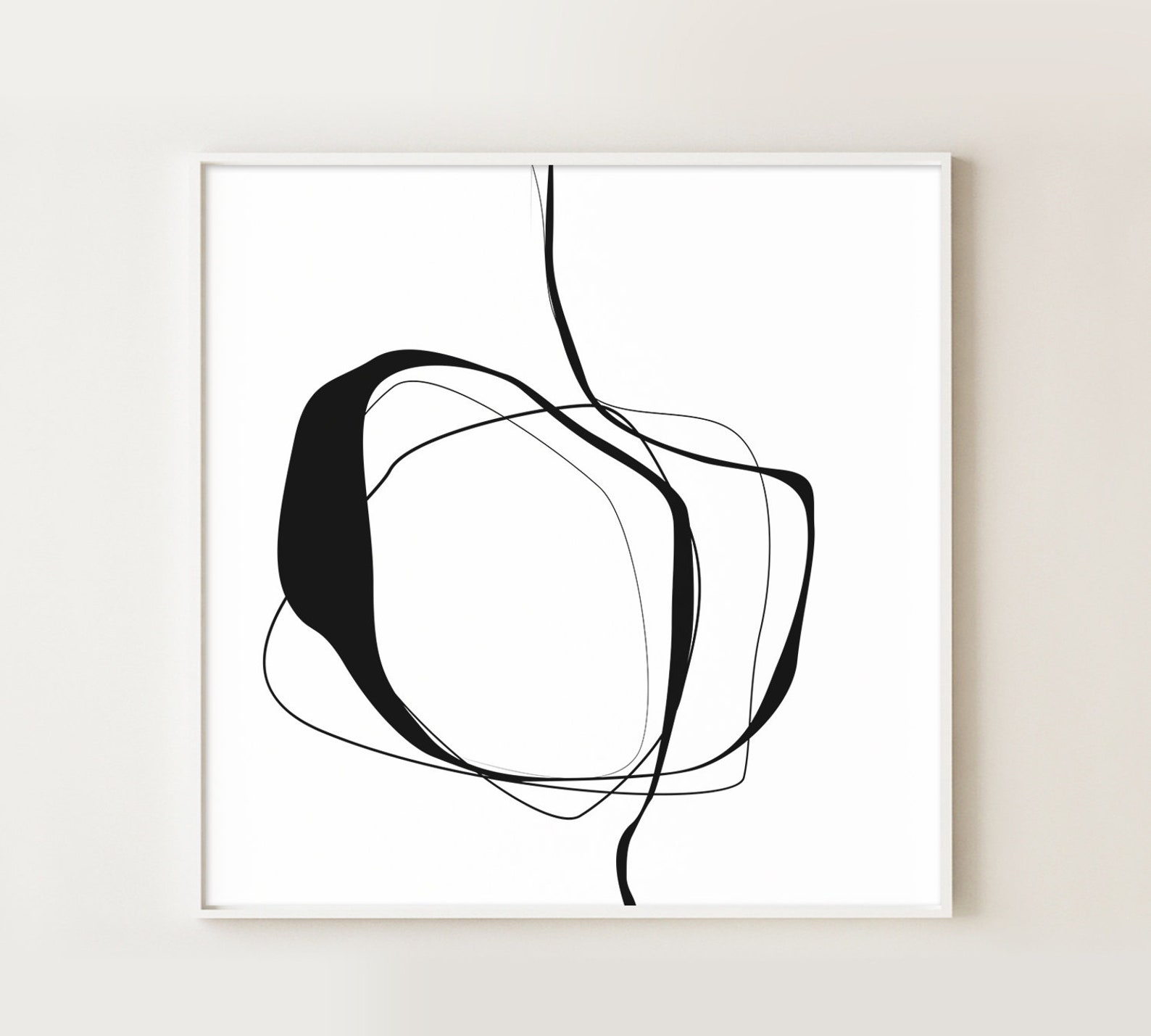 (digital) Paint stroke print: Artolo on Etsy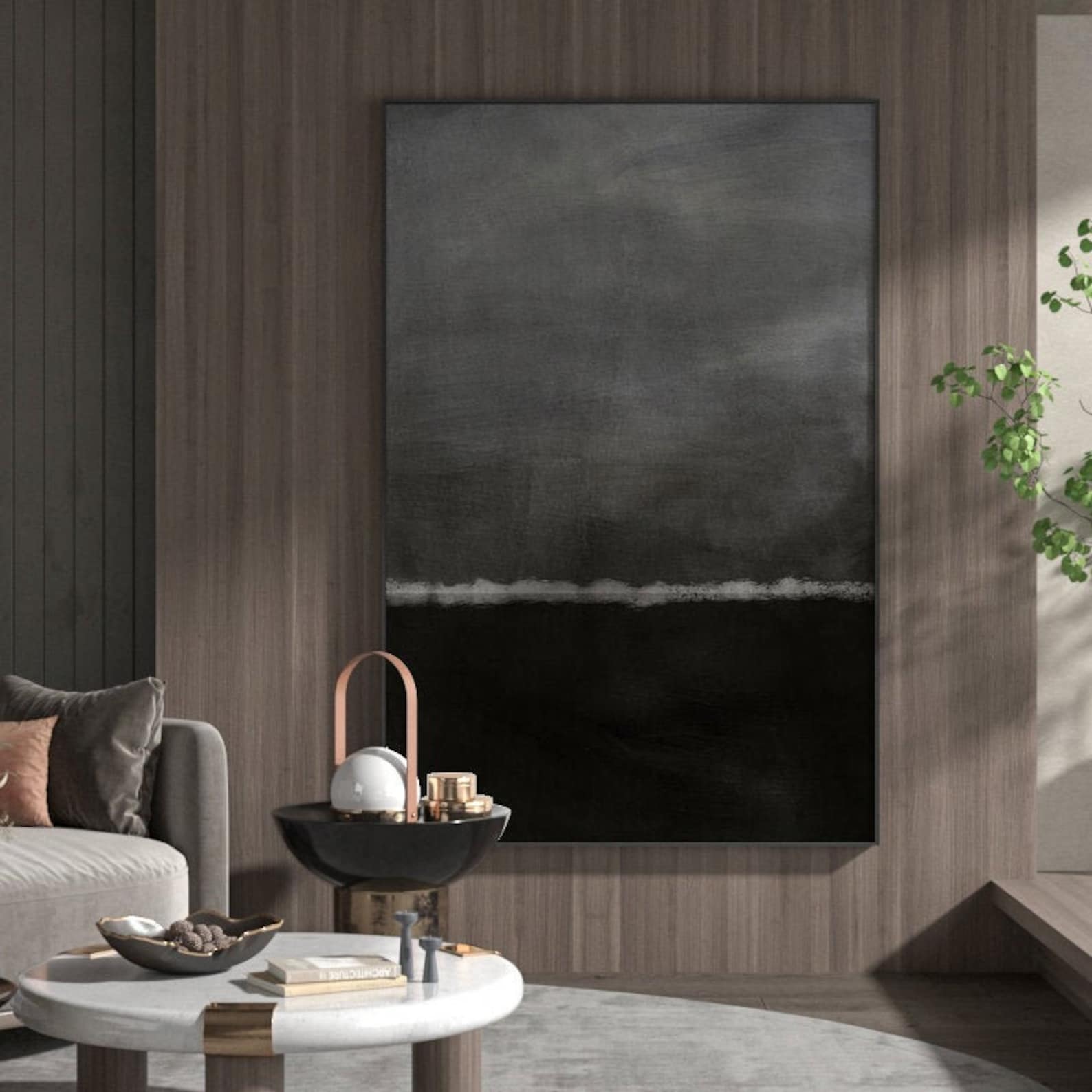 Oil on canvas, handmade painting made to order: HanmoArtGallery on Etsy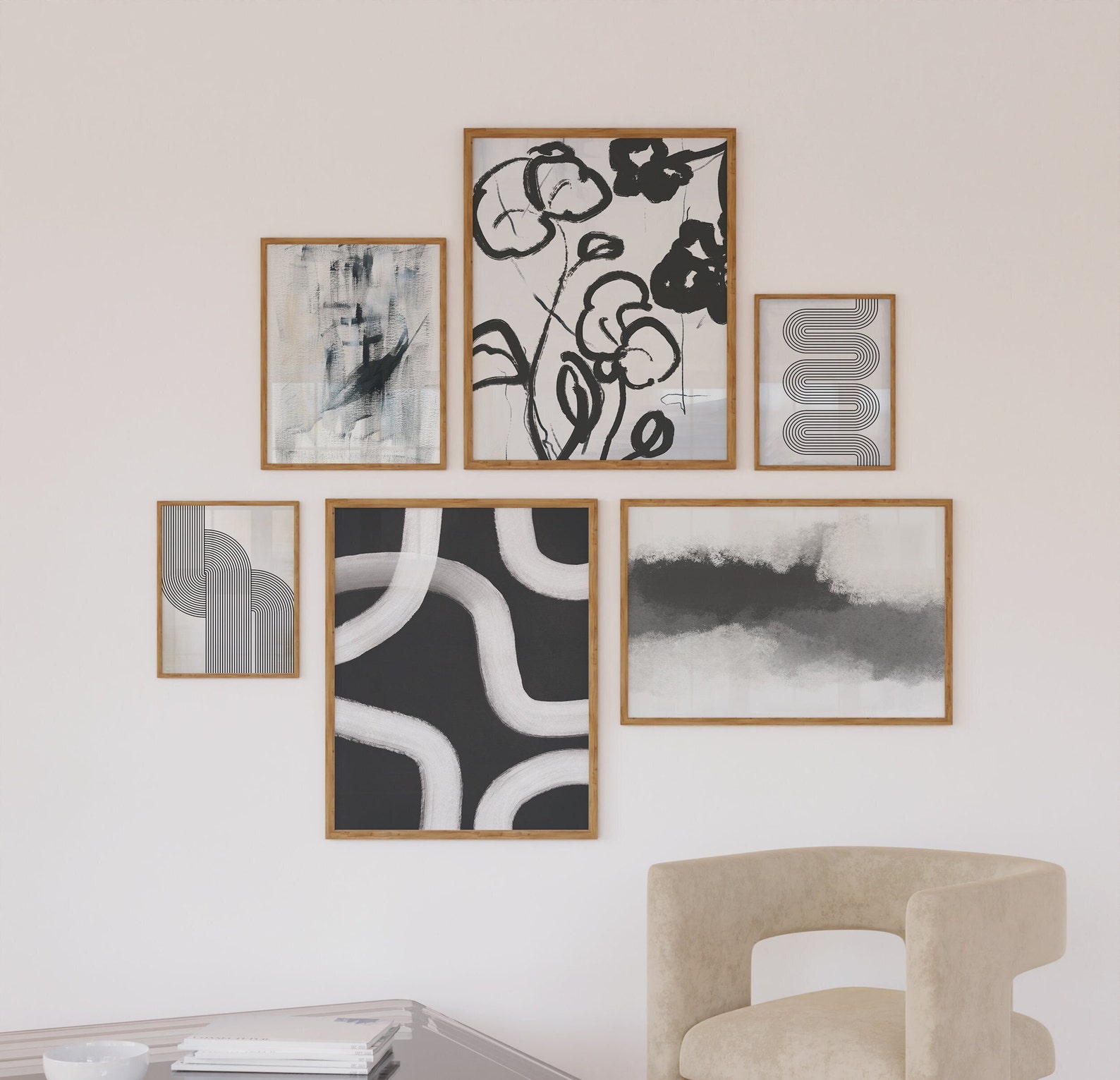 (digital) DALBITprints gallery on Etsy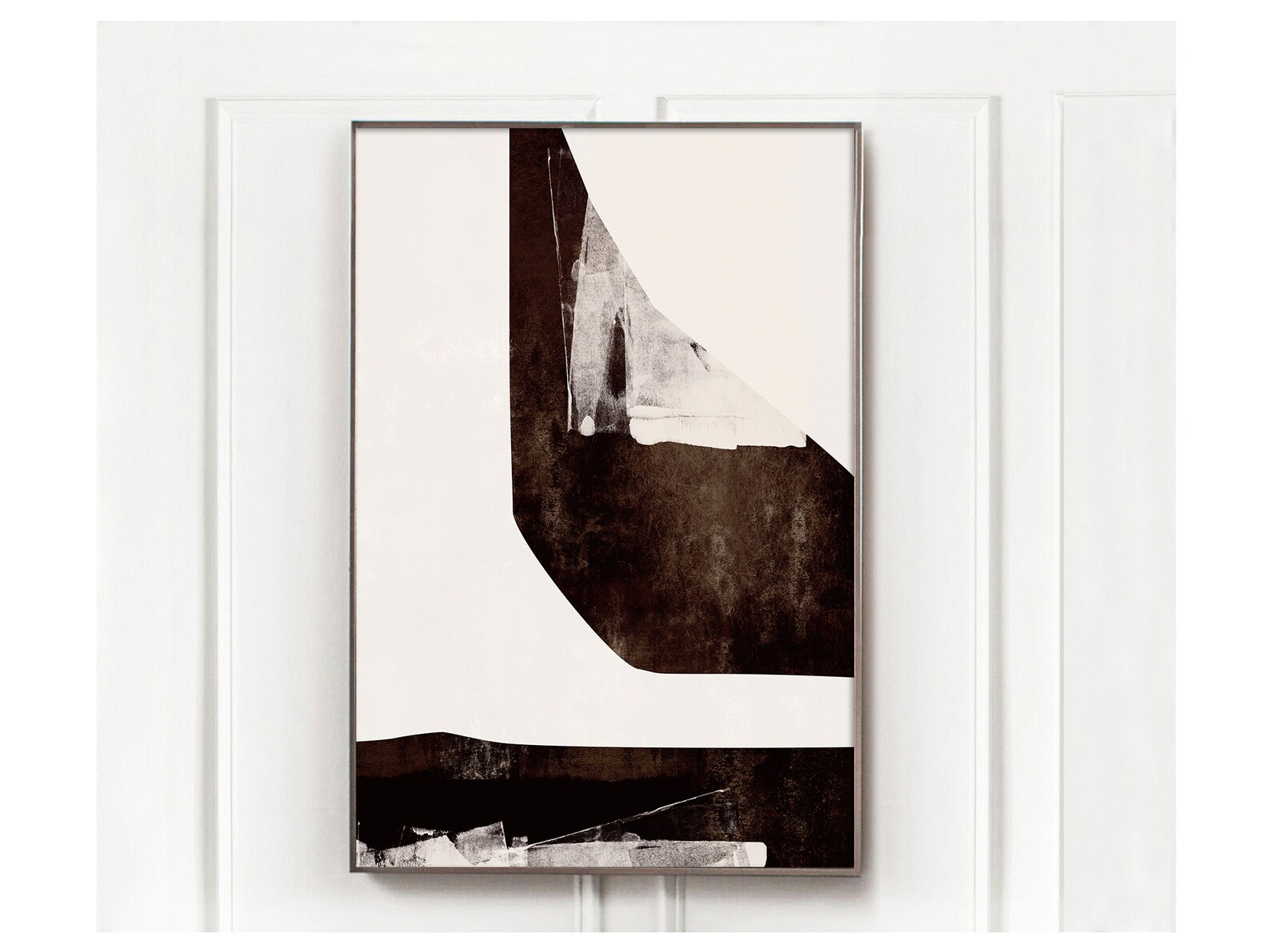 (digital) Original black-and-white abstraction: Artolo on Etsy
A little bonus. Everything below is by Savina Raznatovic, a visual artist. Get the physical art via Instagram @savinaraznatovic: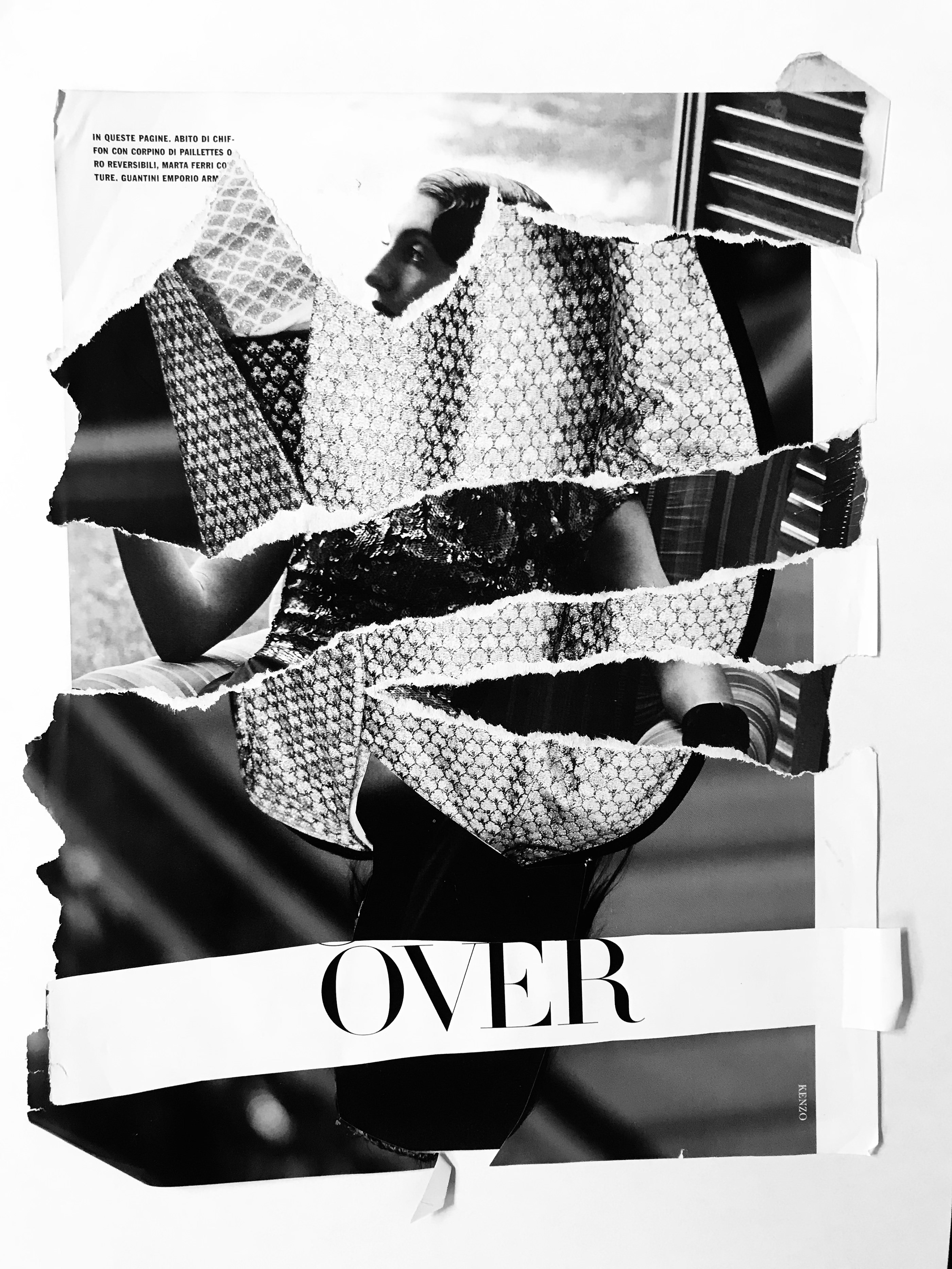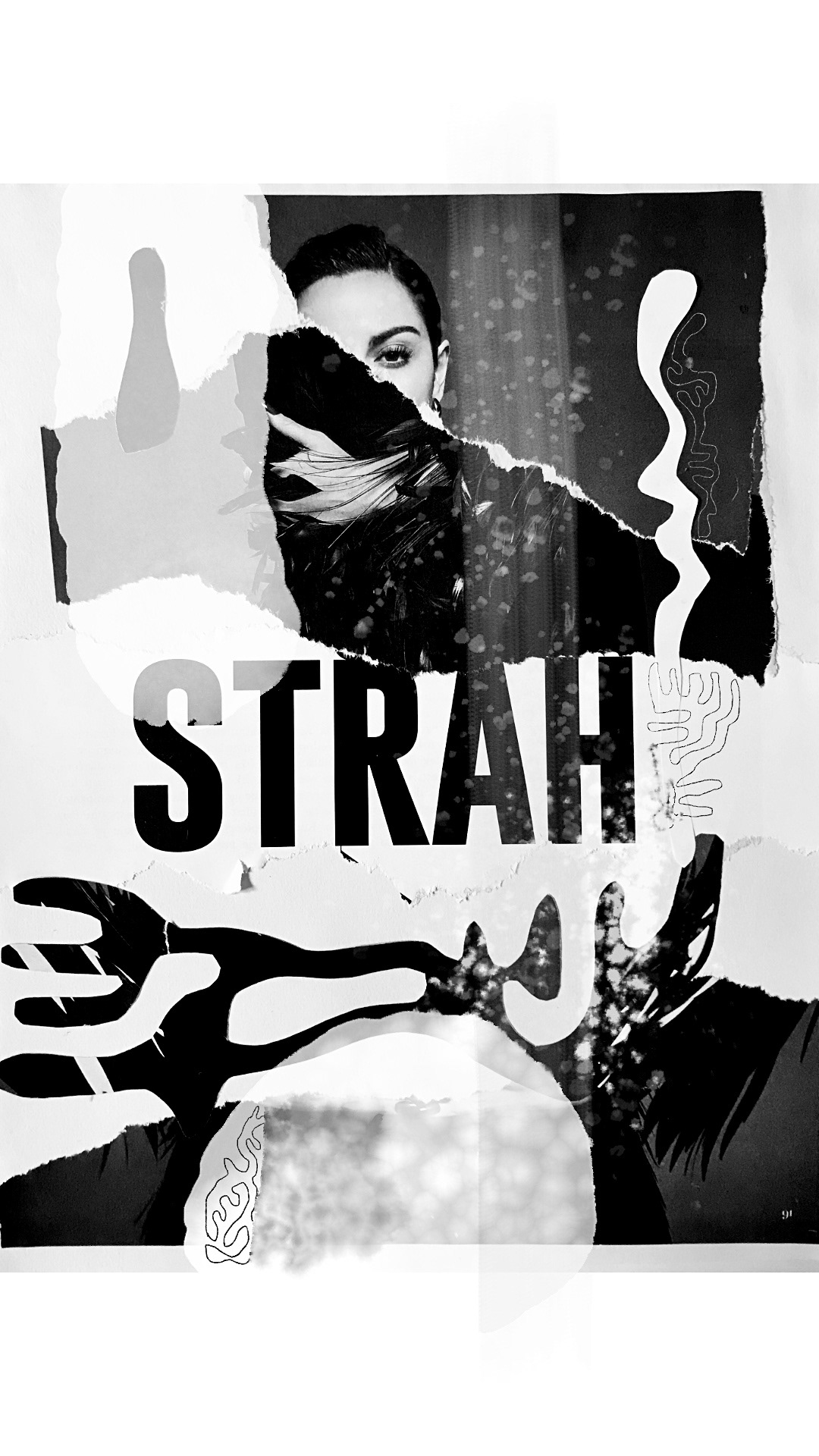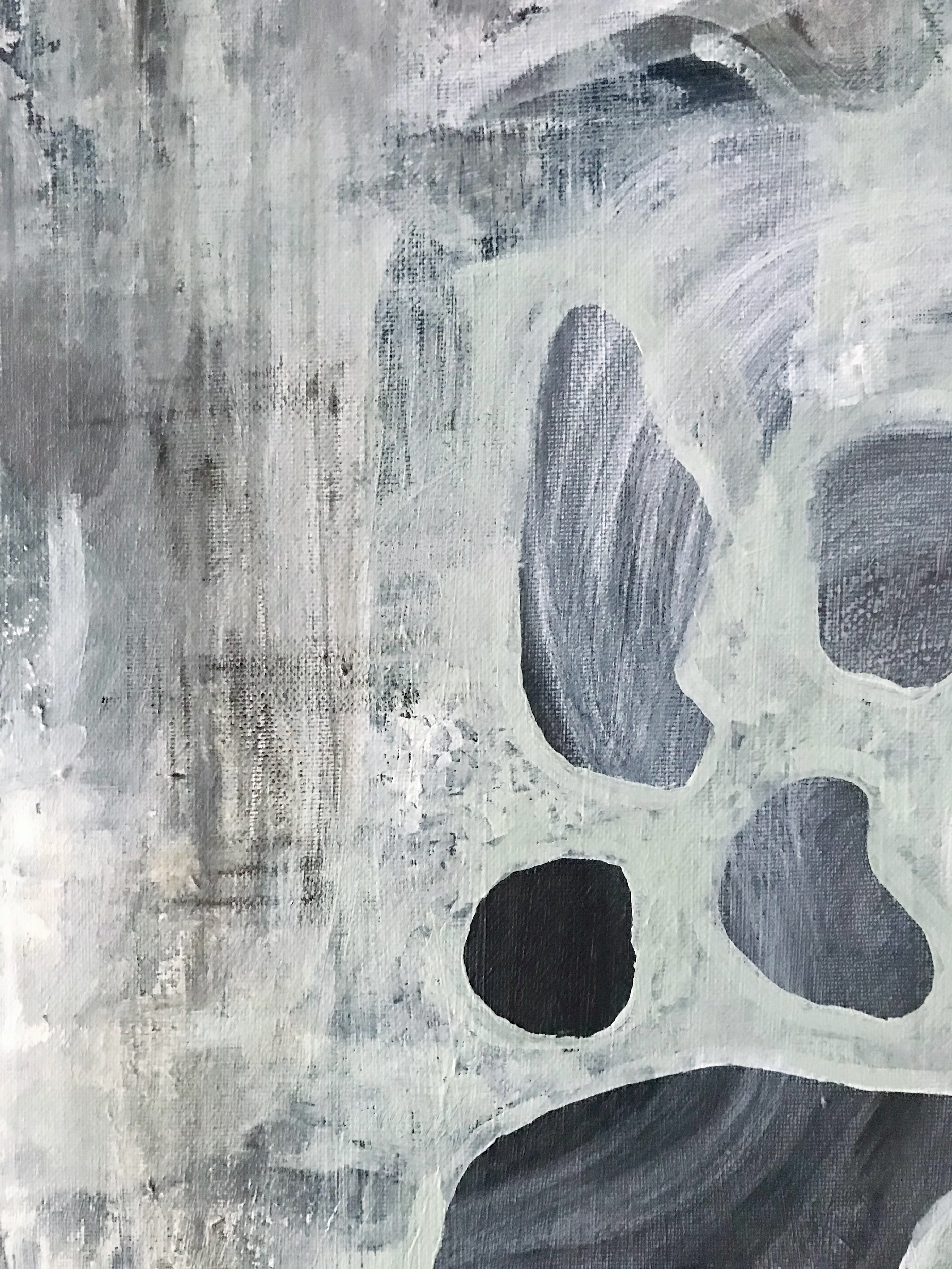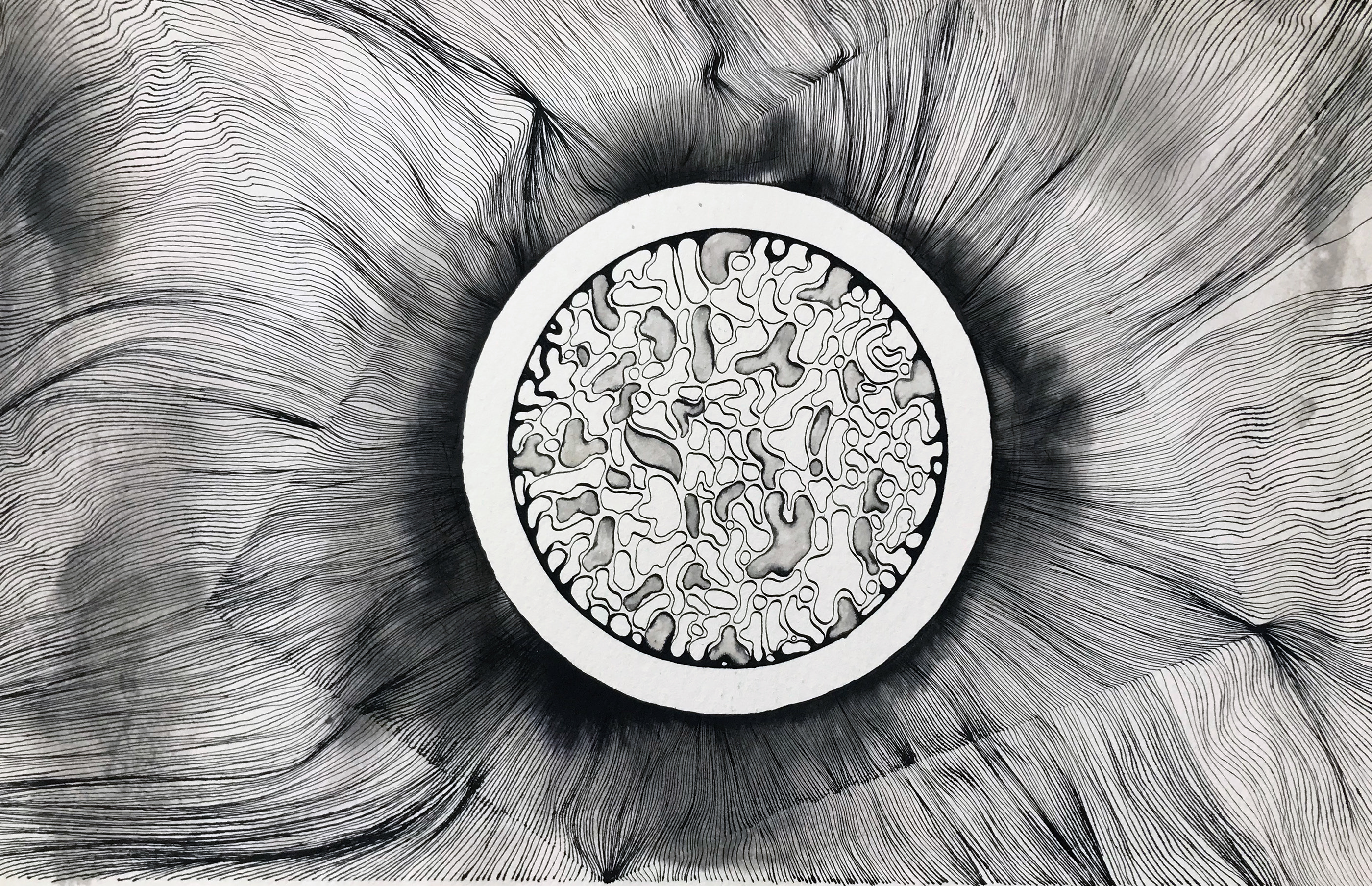 How to Make Your Home Look Sharp and Artistic
Choose the Right Artwork

When selecting black and white abstract wall art for your home, it's important to choose pieces that will go well with the existing décor. If your home is mostly neutral in color, then opt for pieces that are more muted or toned down in color. On the other hand, if your home has bright colors throughout, then select artwork that fits with the overall color palette of the house. Additionally, be sure to take measurements before making any purchases so that you know exactly what size artwork will fit perfectly in each room.

Ramen noodle poster from emiliedrawsthings on Etsy

Create a Focal Point

When decorating with black and white abstract wall art, it's best to create a focal point in each room where all eyes can be drawn towards when entering.

Consider placing one large piece of artwork on a wall as a centerpiece or group several smaller pieces together in an arrangement on another wall.

This will draw attention from anyone who visits your home, creating an inviting atmosphere full of visual interest.

Include Other Elements

While black and white abstract wall art is sure to make a statement on its own, adding other elements around it can really tie everything together nicely.

Consider using furniture with simple lines or incorporating decor items like candles or bookshelves as well as plants which provide some contrast against the artwork while still keeping things looking minimalist yet stylish. You could also put up shelves near the artworks where you can display interesting artifacts like sculptures or antiques which further enhance the aesthetic appeal of the space.

Mixed Japanese & Western-style bathroom by M. Abu Zaid
Conclusion
Black and white abstract wall art is a great way to elevate any space into something that looks both modern and sophisticated at once. Whether you choose one large piece or several smaller ones to arrange together, this kind of artwork can really transform your home into something new altogether! With careful consideration of design elements such as size and color as well as adding complementary elements like furniture or plants around it, you'll have no trouble creating an elegant yet artsy atmosphere within your own walls.