Danish pastel nails: Colors and styles for instant pastel Danish vibe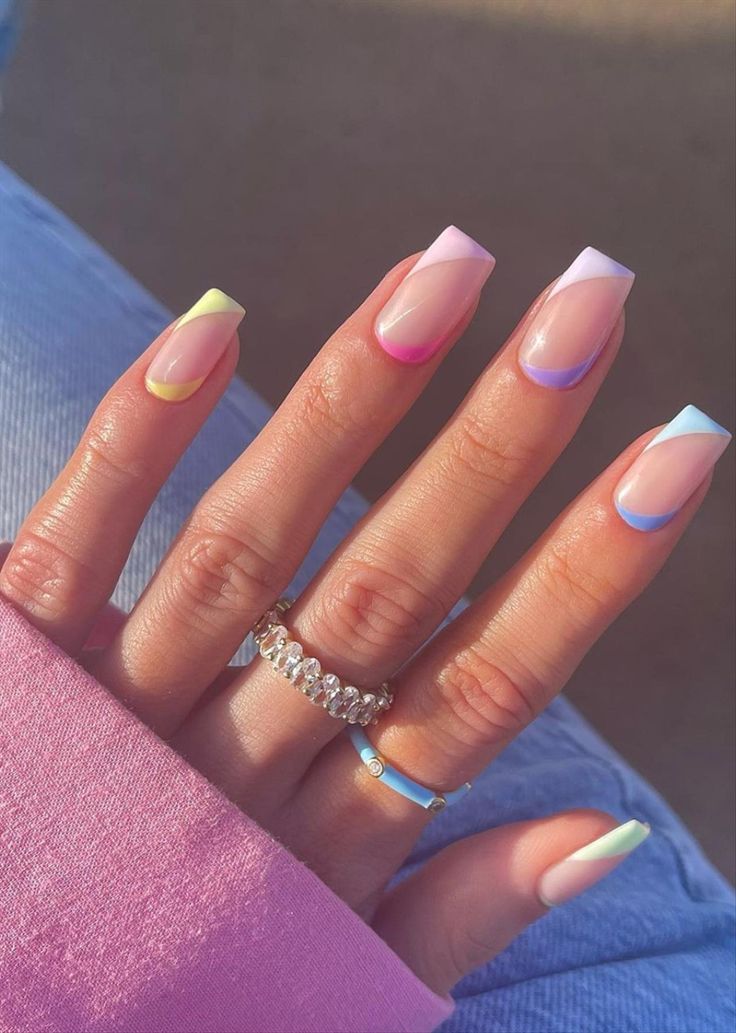 Looks like in the past few weeks, everyone got obsessed with the pastel Danish aesthetic.
Nails, hair accessories and jewelry over a pastel or white minimalist outfit are the instant way to make your outfit into Danish pastel aesthetic.
So why not try it before you commit and turn your wardrobe into a pink and seaside motif heaven?
In this post I'm going to leave you with plenty of inspo on how to get your nails done in the Danish pastel style.
Let's start with the simplest ways and move on to patterns and applications further down below.
It's pastel, duh: Pastel nails
Danish pastel is an aesthetic that features light colors, delicate seashells and flower motifs, and a lot of pearls. The look is soft and dainty, with a focus on pretty details.
Getting your nails done in a plain pastel color is one of the easiest ways to incorporate this aesthetic into your look.
It does not have to be boring - pistachio and pink is one of the signature Danish pastel combos so don't be afraid to go for some unusual hues.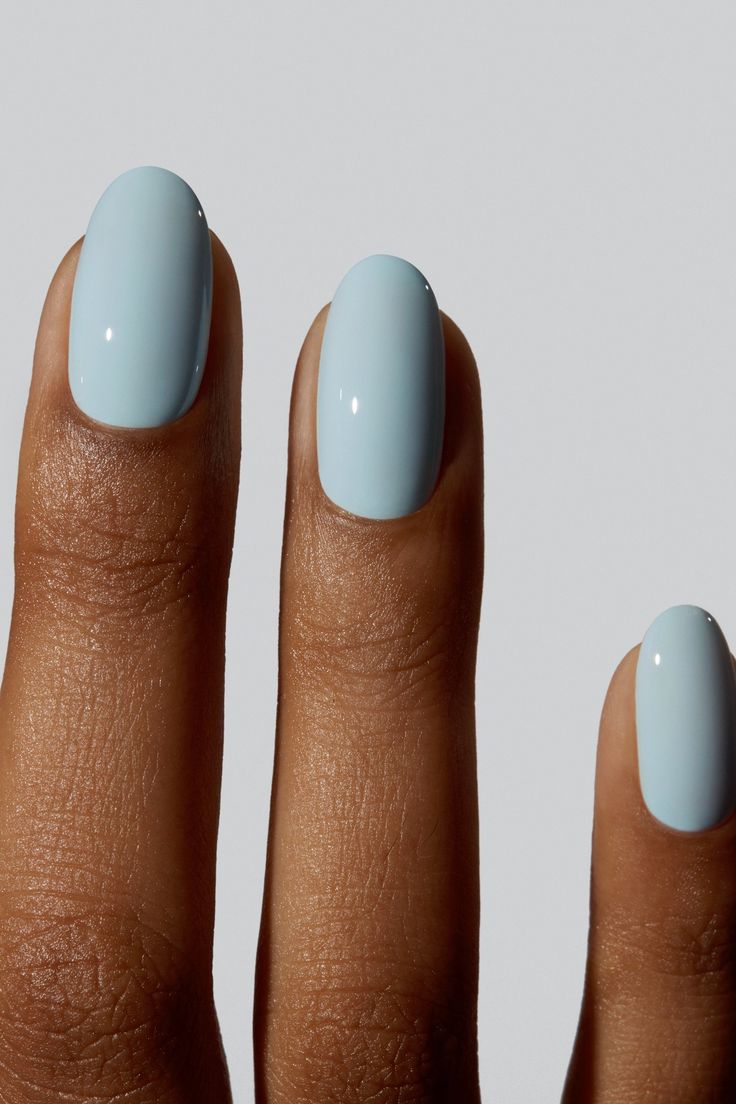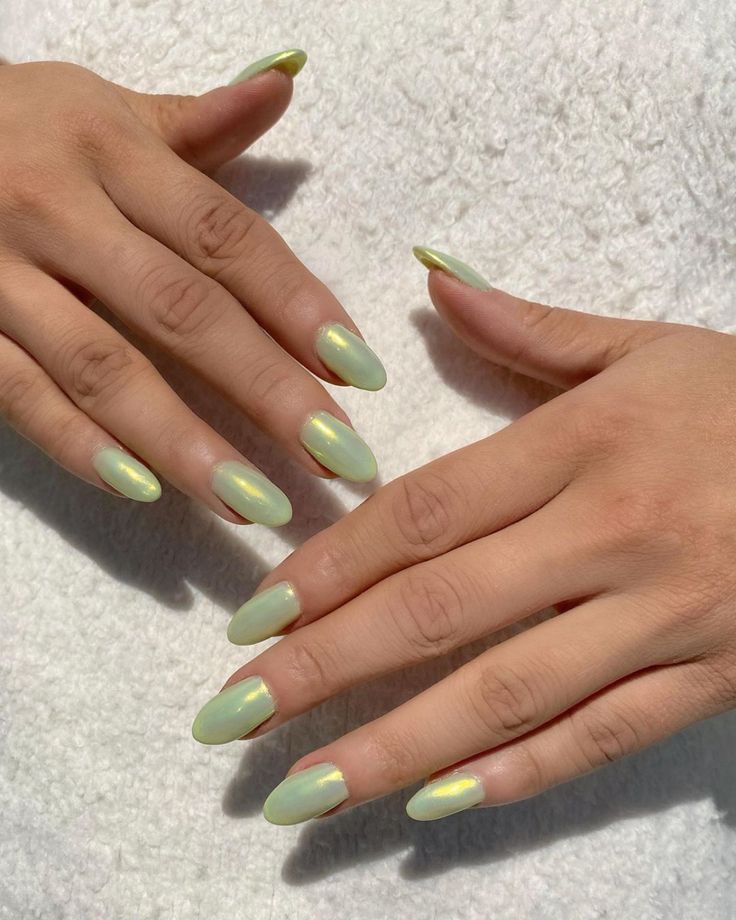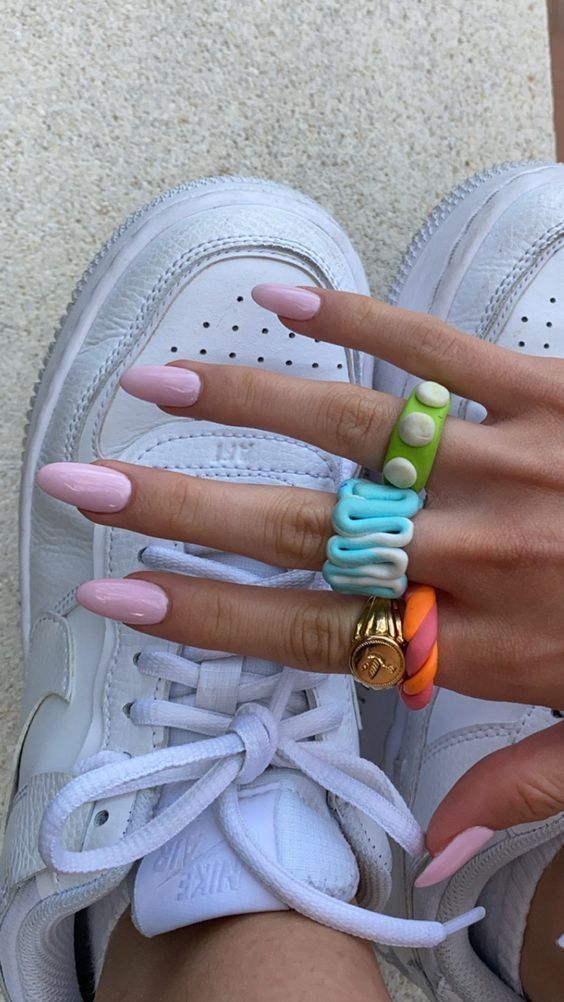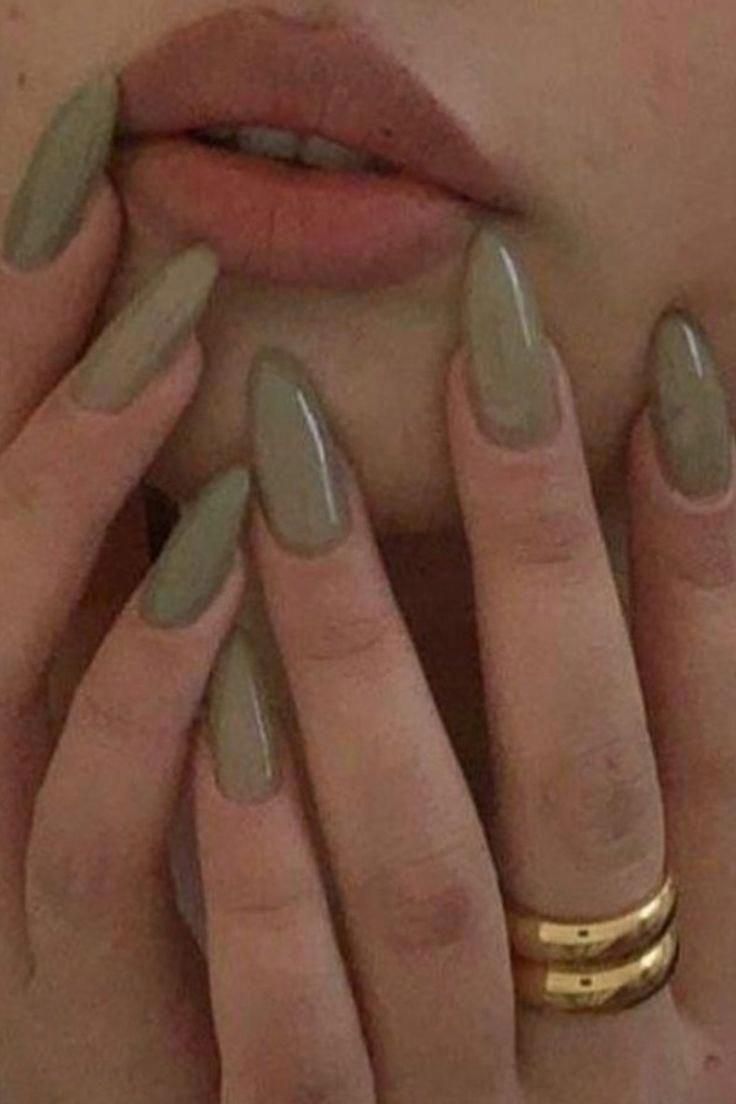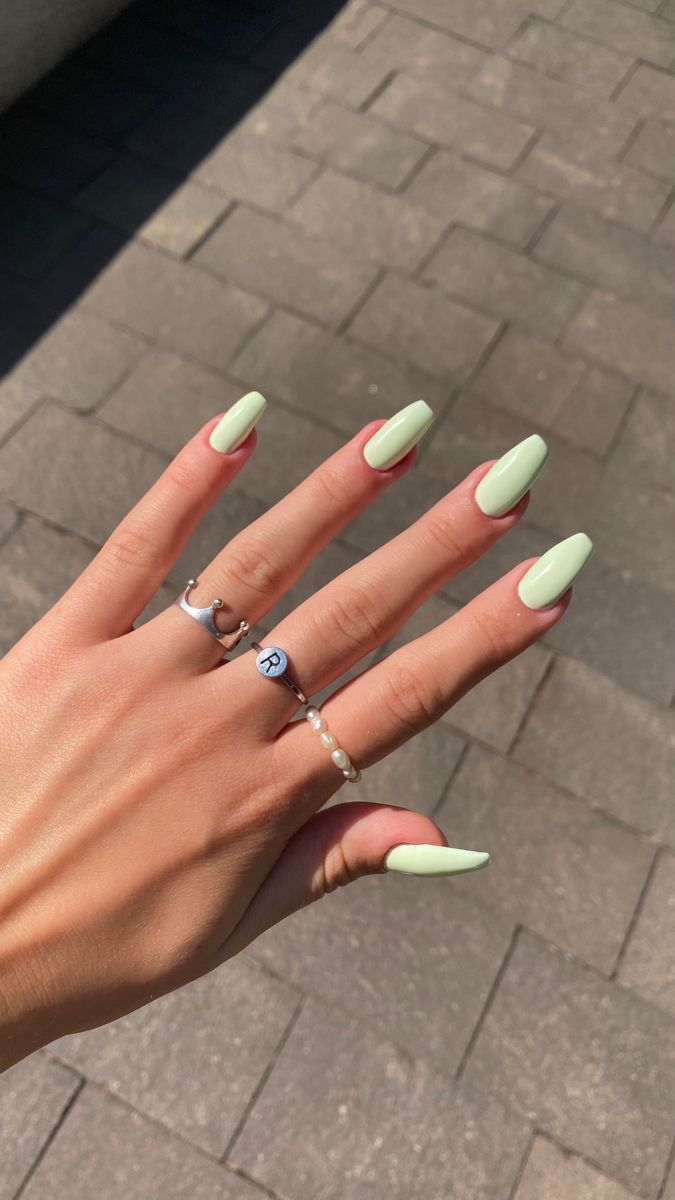 Pearls in the color: Pearl pastel manicure
As you know, Danish pastel has a thing with pearls. While there are ways to put pearls right onto your nails too, by far a simpler and I think prettier way is to use a pearl nail polish.
Pearly polishes usually come in pink and have a beautiful soft shimmer that can look even holographic.
What a way to match the pearls in Danish pastel jewelry!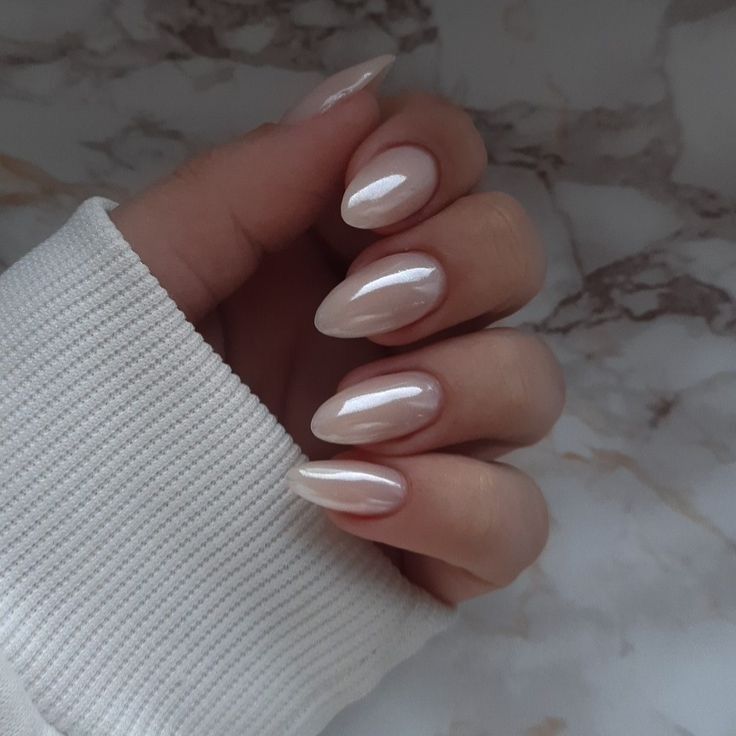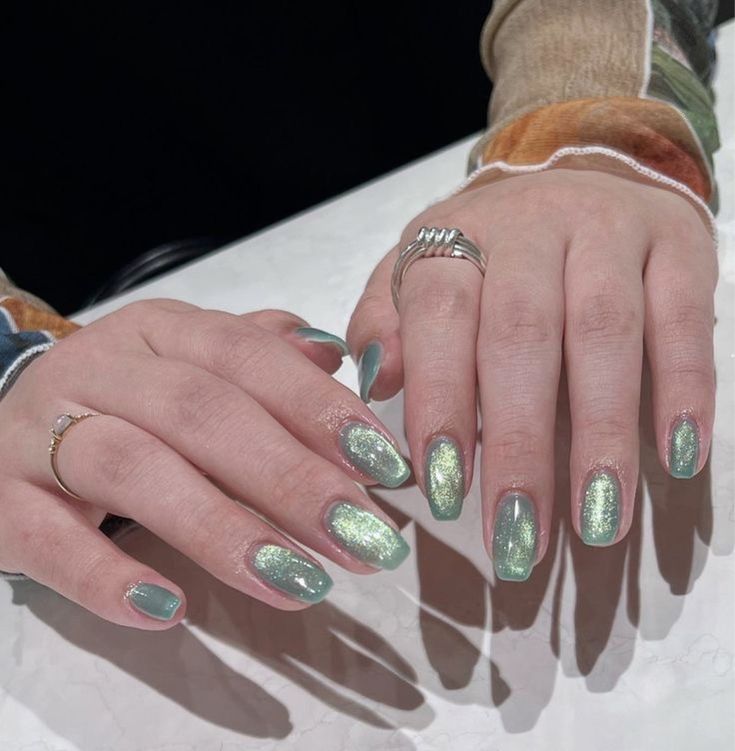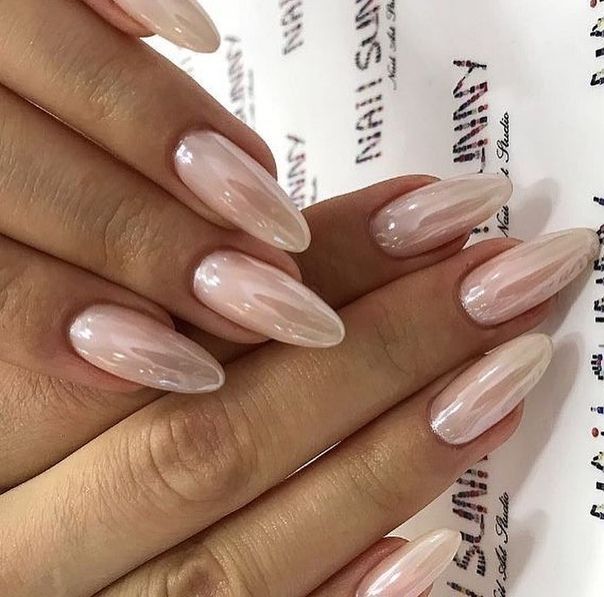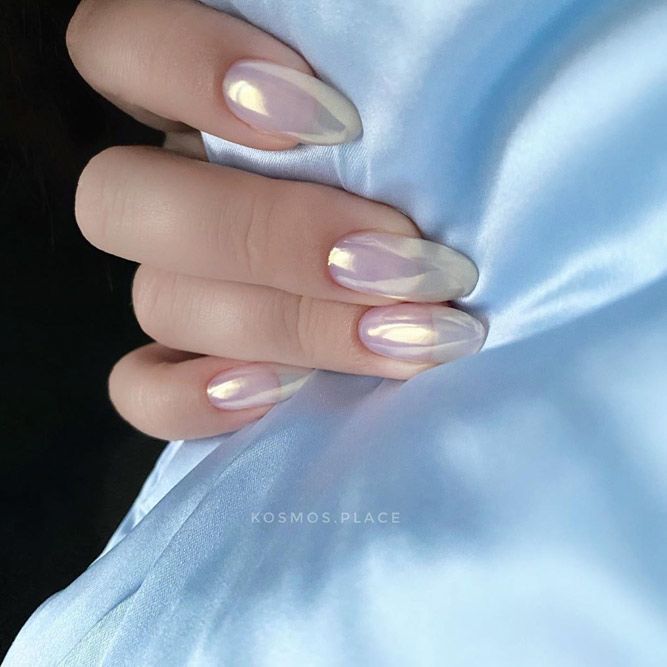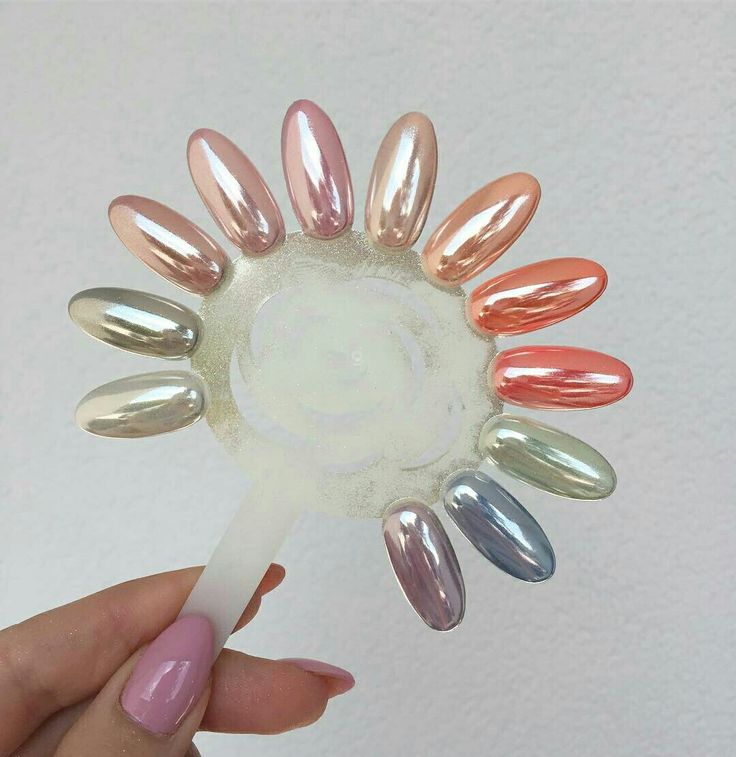 Delicate and girly: A fresh take on the French manicure
French manicure is a classic nail style that has been around for decades. It typically features a nude base color with a white tip.
Danish pastel nails take the French manicure to the next level with delicate details and pretty colors.
To get the look, start with a pale pink or nude base color. Then, add the tip in another pastel color and finish with a shiny top coat.
For an extra pop of color, try using a more vibrant pastel polish for the base color. Pastel blue, green, or lavender nails are sure to stand out.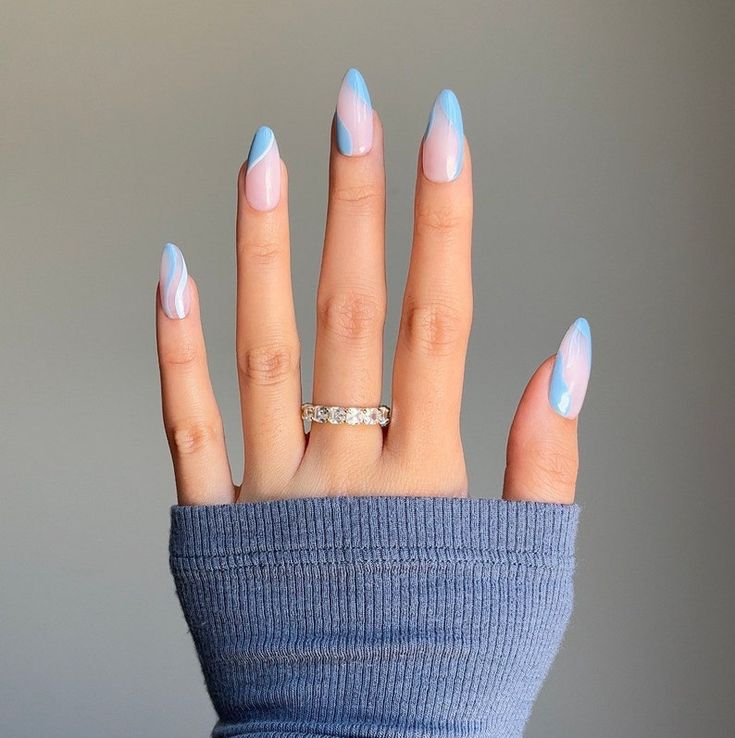 A cute variation is the Ombre French manicure. The smooth effect is done with a makeup sponge or with a small makeup brush, it's not difficult!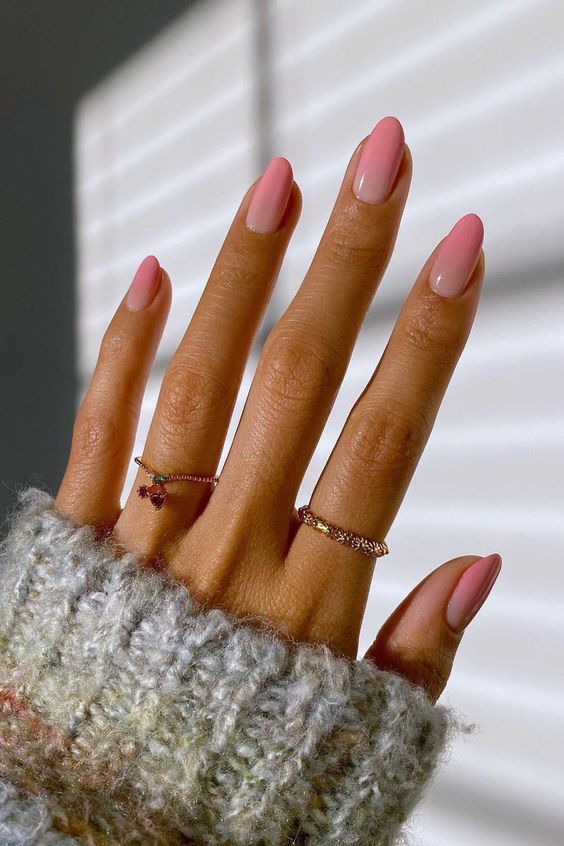 Dotticure and painted patterns
Not feeling basic but not feeling the French manicure either? No problem! There are plenty of other Danish pastel nail art ideas to try.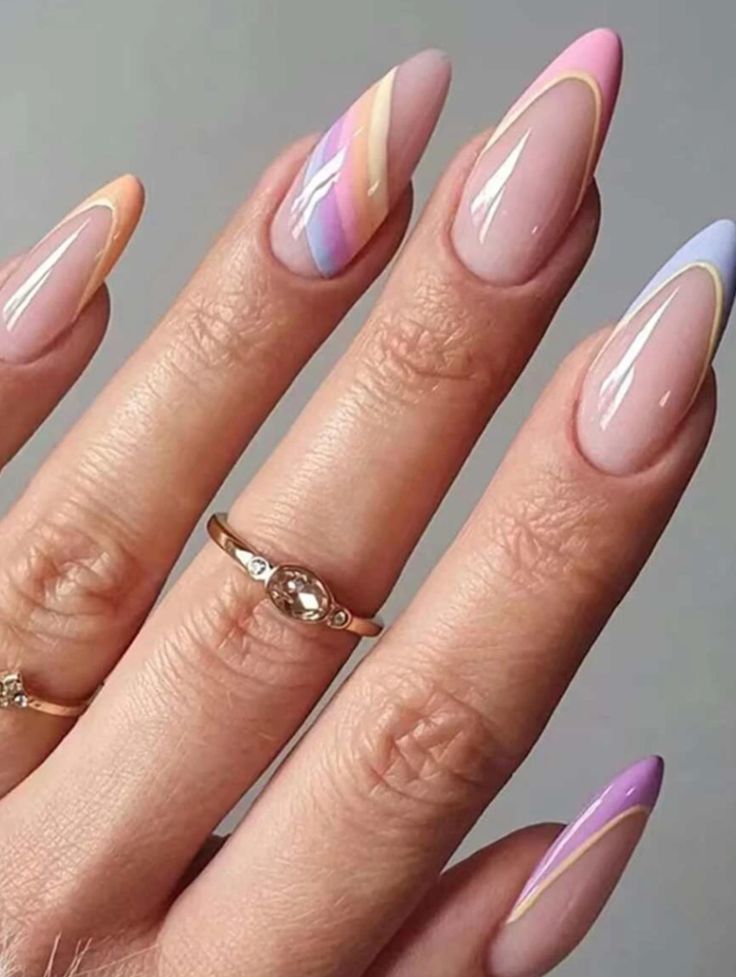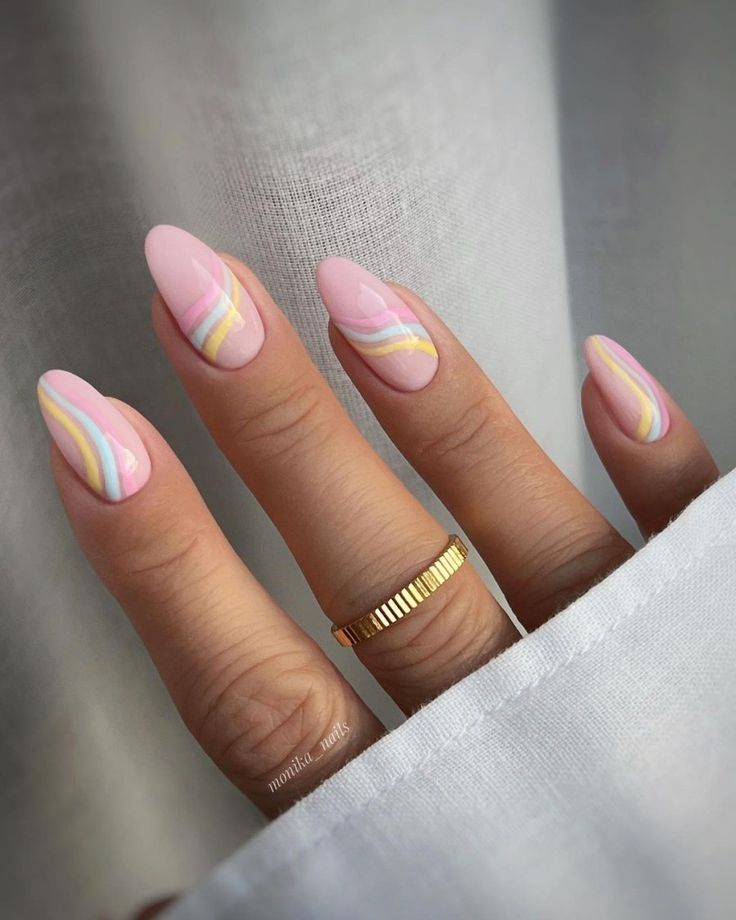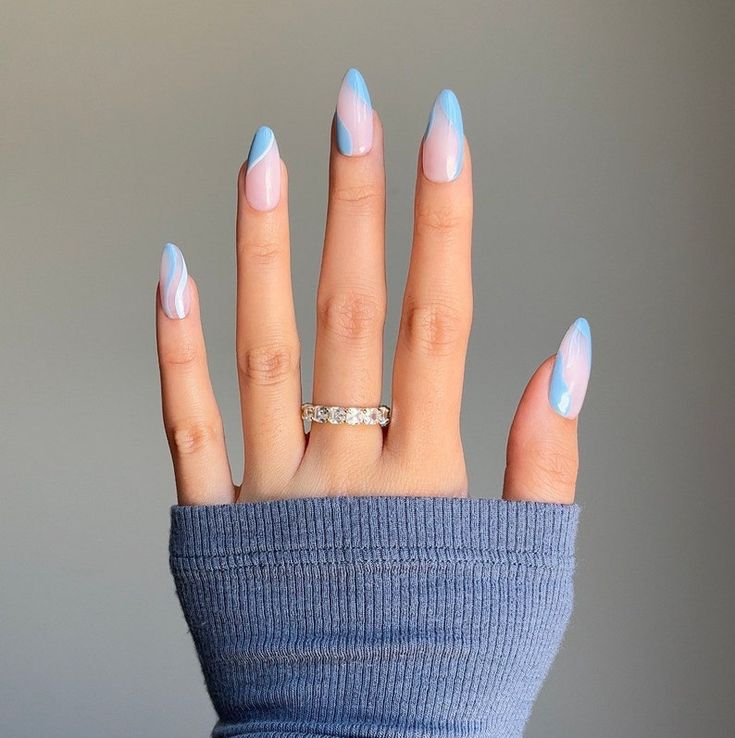 One popular design is a dotticure. To create this look, start with a pale pink or nude base color. Then, use a white polish to create small dots on the surface of your nails.
There's only a short step from dots to flowers, too.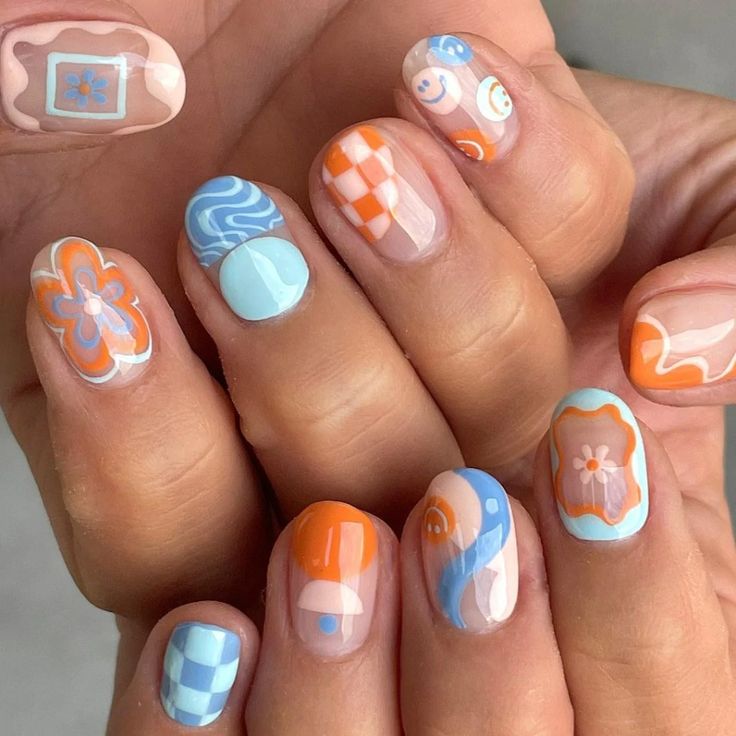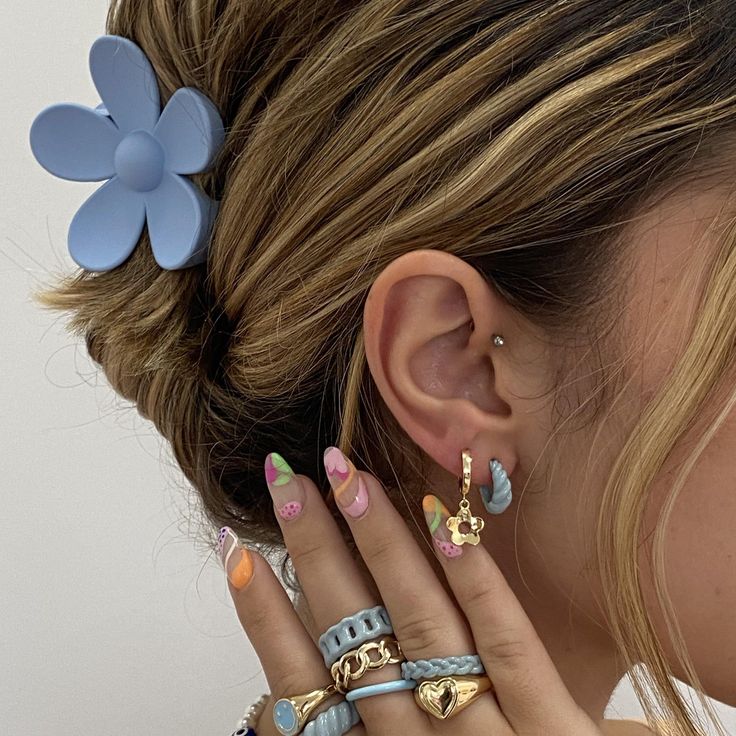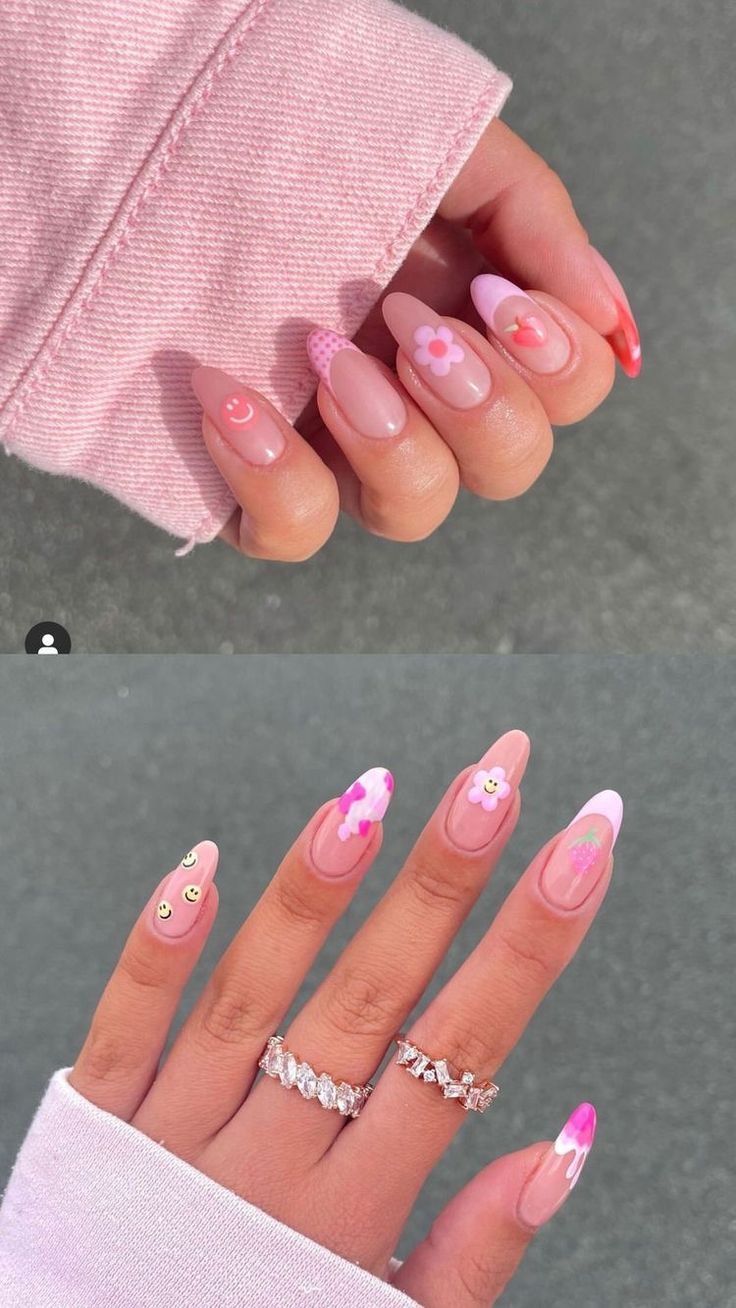 Dots are more easily done than lines but you can use stickers to help you create some pretty intriguing geometric designs. Watch the compilation below.
Feeling crafty? No problem!
Pastel nail polish is a key part of the Danish pastel aesthetic, so start by selecting a few soft colors. If you wear jewelry you might leave your nails at that.
If not, you might also apply some extra details, like seashells, flowers, or pearls.
This method is called the seashell mani. This look is perfect for summertime. Start with a pale blue or green base color. Then, add small seashells to the tips of your nails using clear nail glue.
…Or just get nail wraps.
You can find the supplies for these on Etsy, they will be labeled either nail stickers if they are just the individual decorative elements. The full nail art that you glue on and you're done is called nail wraps.
Etsy: NailWrapShop, Mermaid nail wraps
Etsy: OliveandPearlNails, Daisies nail wraps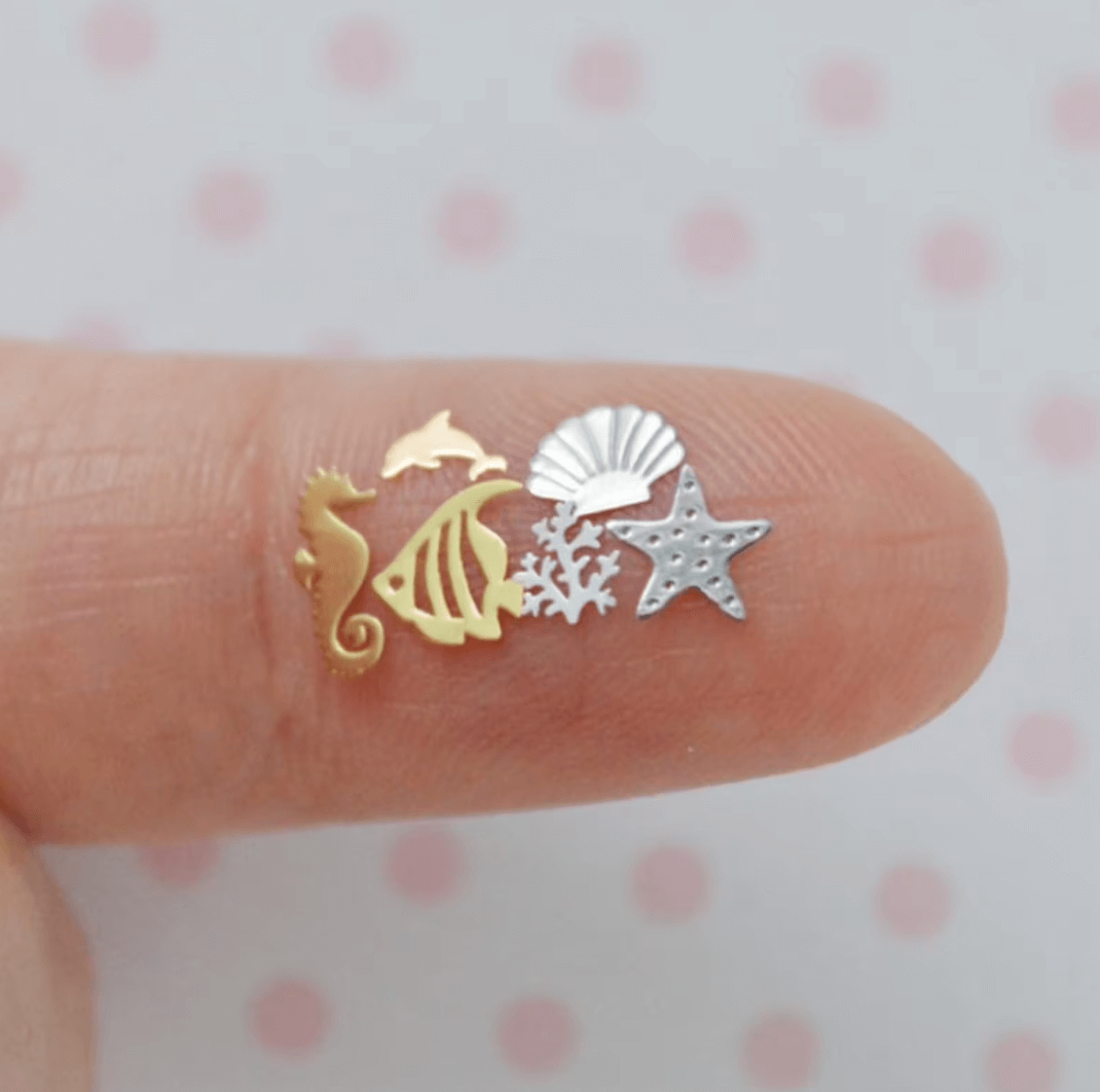 Etsy: DarlingDollCharm, Ocean themed nail stickers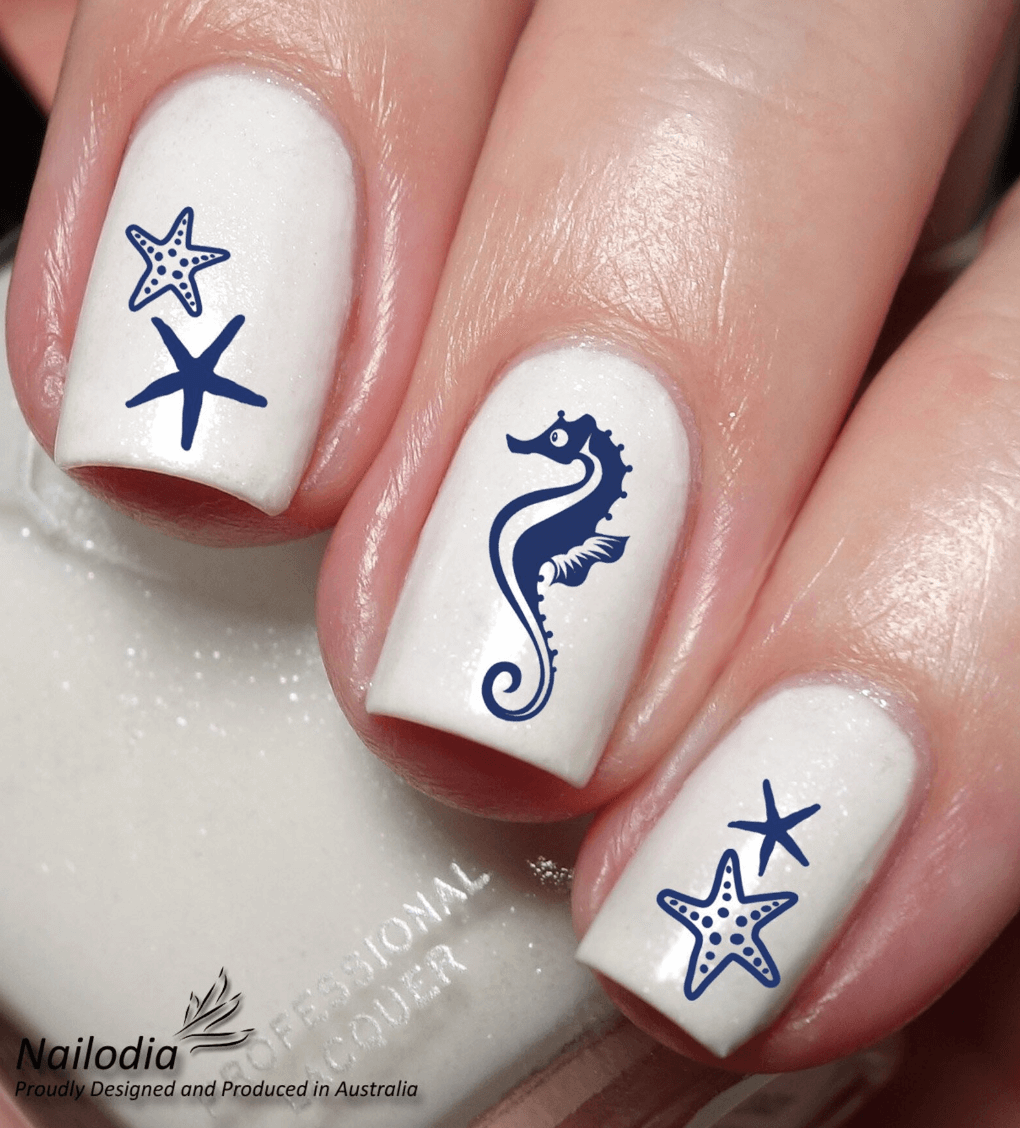 Etsy: Nailodia, Navy blue nail stickers
Nail stickers are a super simple way to get the look without spending a lot of money or time.
Pastel nails are always a key part of the danish pastel aesthetic, so start by selecting a few soft colors. You can wear them alone or use them as a base color for more detailed designs. Inspo below.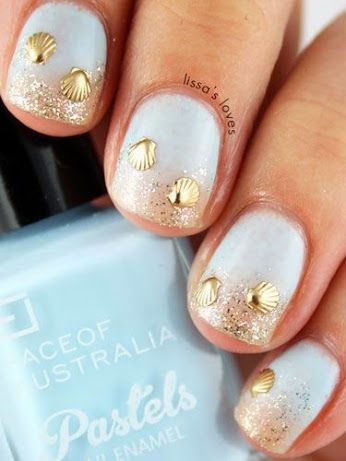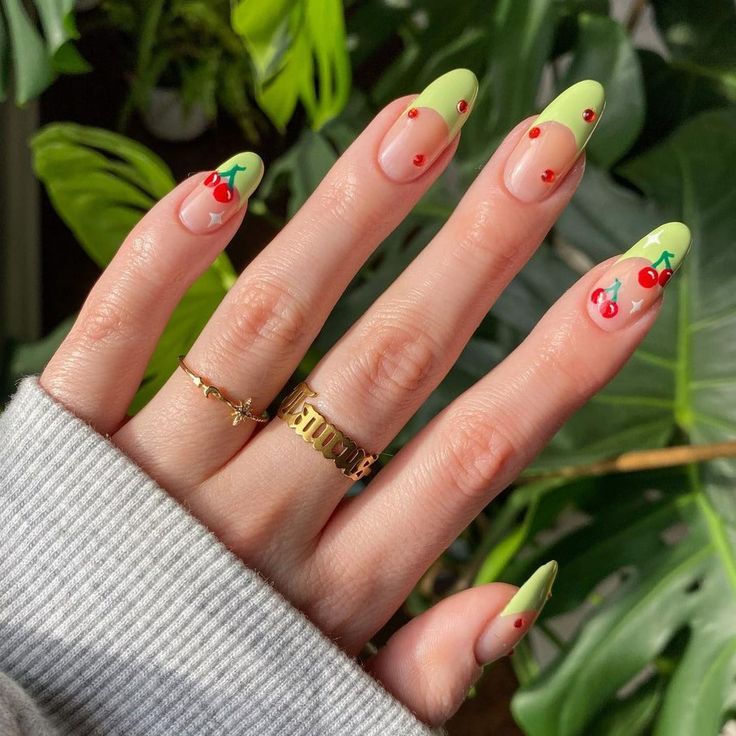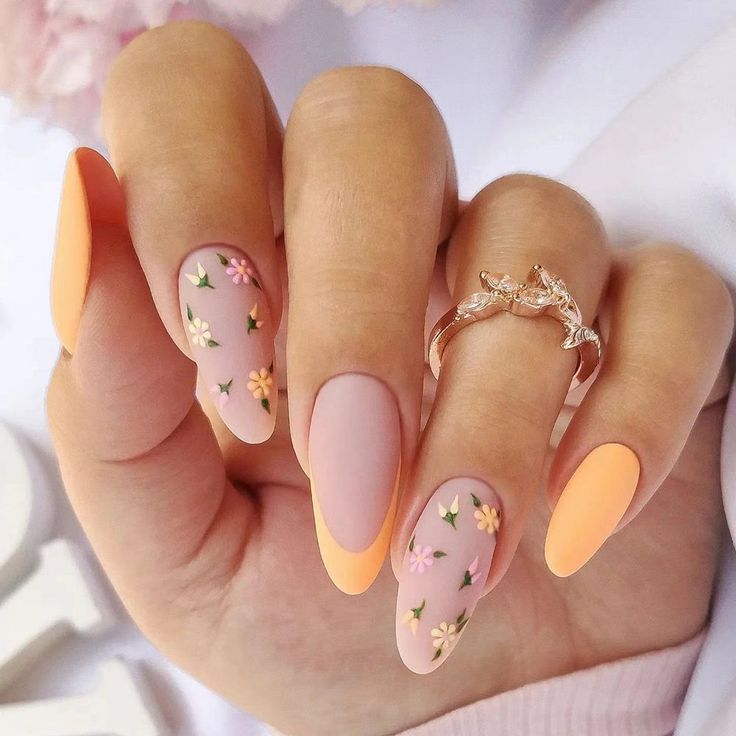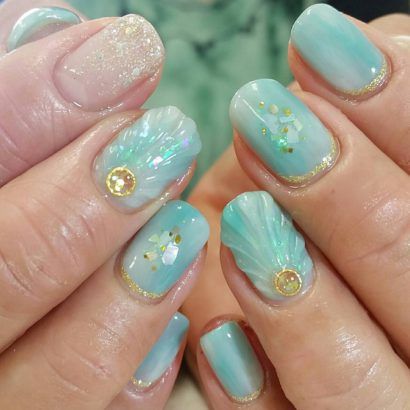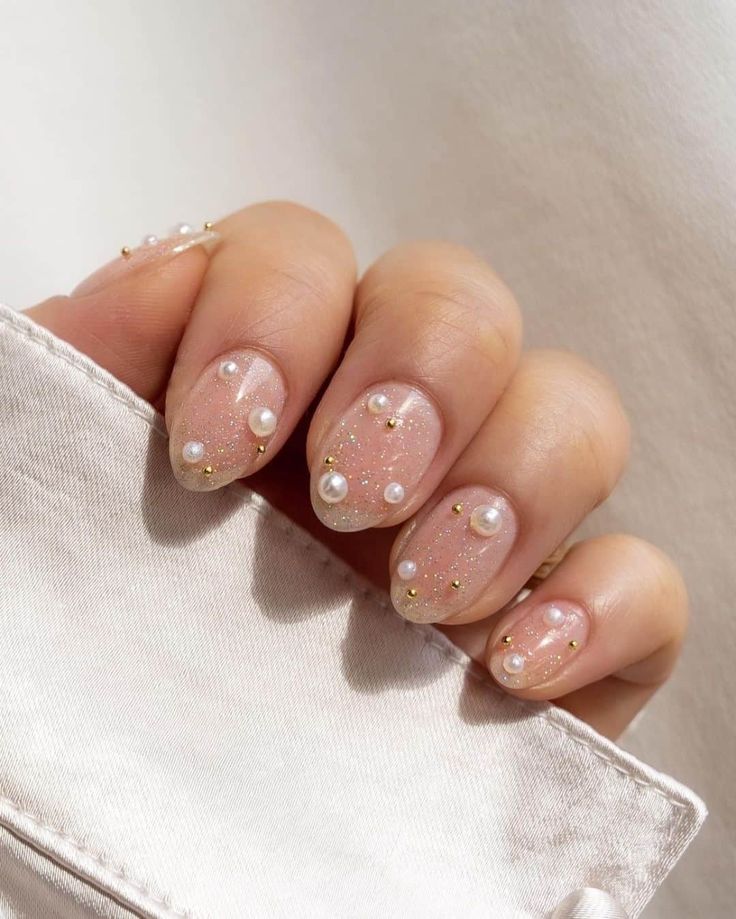 5 danish pastel nail polish colors you need to try
Baby blue - A classic pastel color that goes with everything.
Lavender - A perfect shade for spring and summer.
Pale pink - A delicate and dainty color that is perfect for any time of year.
Mint green - A refreshing shade that is perfect for summer.
Coral - A fun and flirty color that is perfect for a beach vacation.
Lemon chiffon yellow - A light and airy color that is perfect for summer.
These are the perfect danish pastel nail colors to start with because they are classic and versatile. You can wear them alone or use them as a base color for more detailed designs.
The beauty of danish pastel nails is that it lets anyone easily add a touch of girly sophistication to their look. First and foremost, danish pastel nails are a very easy way to get the danish pastel look without having to do a lot of work. All you need is a few simple supplies and some patience.
Additionally, danish pastel nails can be incredibly office-friendly. The colors are not too screamy and can be matched with any outfit. Whether you're dressing up for a formal event or just want to feel pretty day-to-day, danish pastel nails will do the trick.
On the other hand, danish pastel nails can also be a great way to show your creative side. With so many different design options available, you can let your imagination run wild. From dotticures to seashell manis, the possibilities are endless.
So if you're looking for an easy way to add some dainty girlish charm to your look, give danish pastel nails a try!