Grandpa Fashion Aesthetic: Guide & Inspo for Grandpacore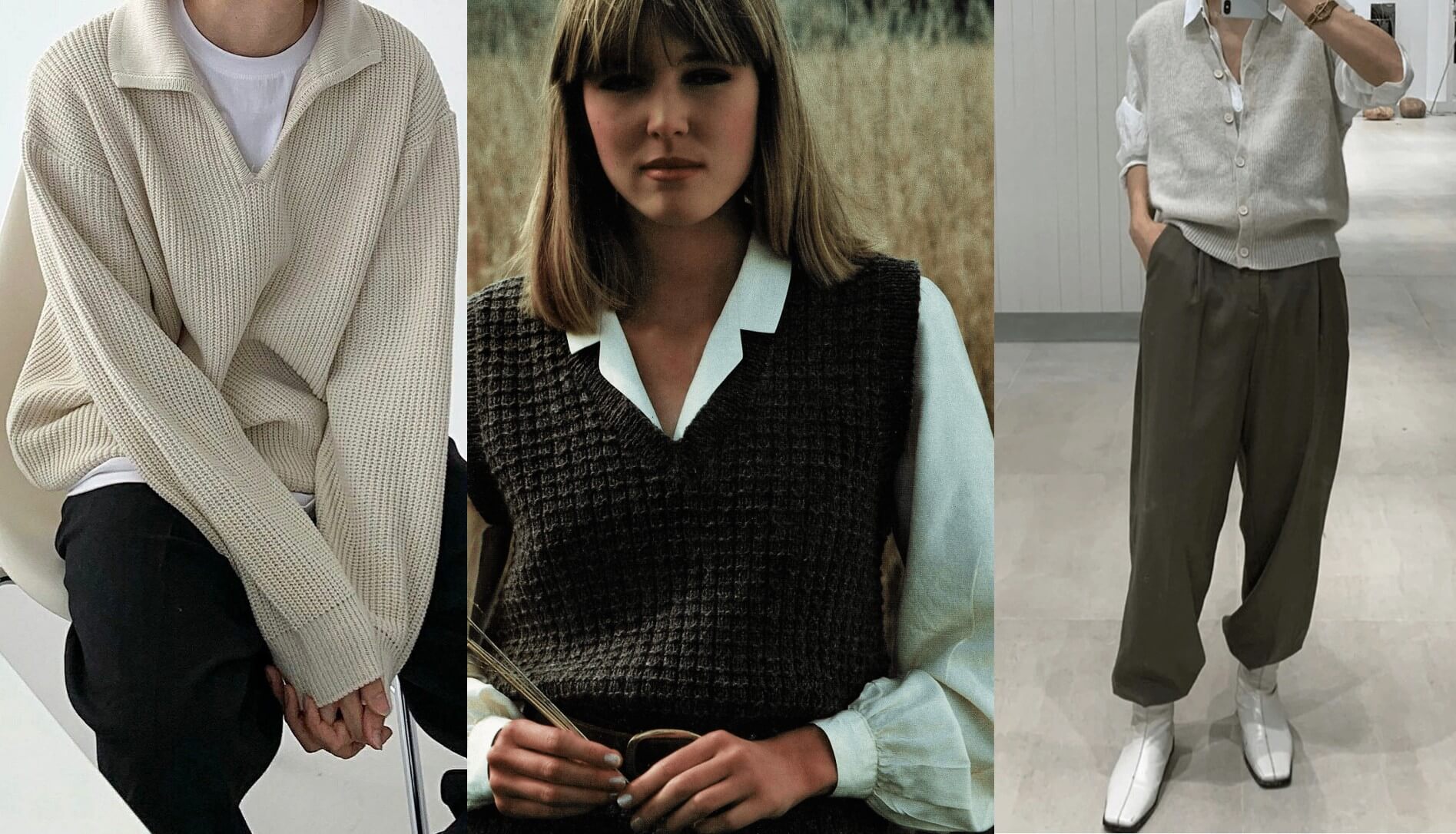 Grandpa style is a fashion aesthetic that has been growing in popularity for its DGAF attitude as well as for how comfortable to wear it is. The aesthetic gets its name from the classic 'ugly' sweaters and cardigans that would typically be worn by your grandpa.
But don't let that fool you - if done well, this aesthetic can be sharply chic! Grandpa style is all about being stylish in an old-fashioned way. Here are some tips on how to wear aesthetic look like a pro.
The key garments for grandpa chic aesthetic
The key garments for the grandpa style fashion aesthetic are knit sweaters and vests, stand collars, slipper shoes, and drawstring pants.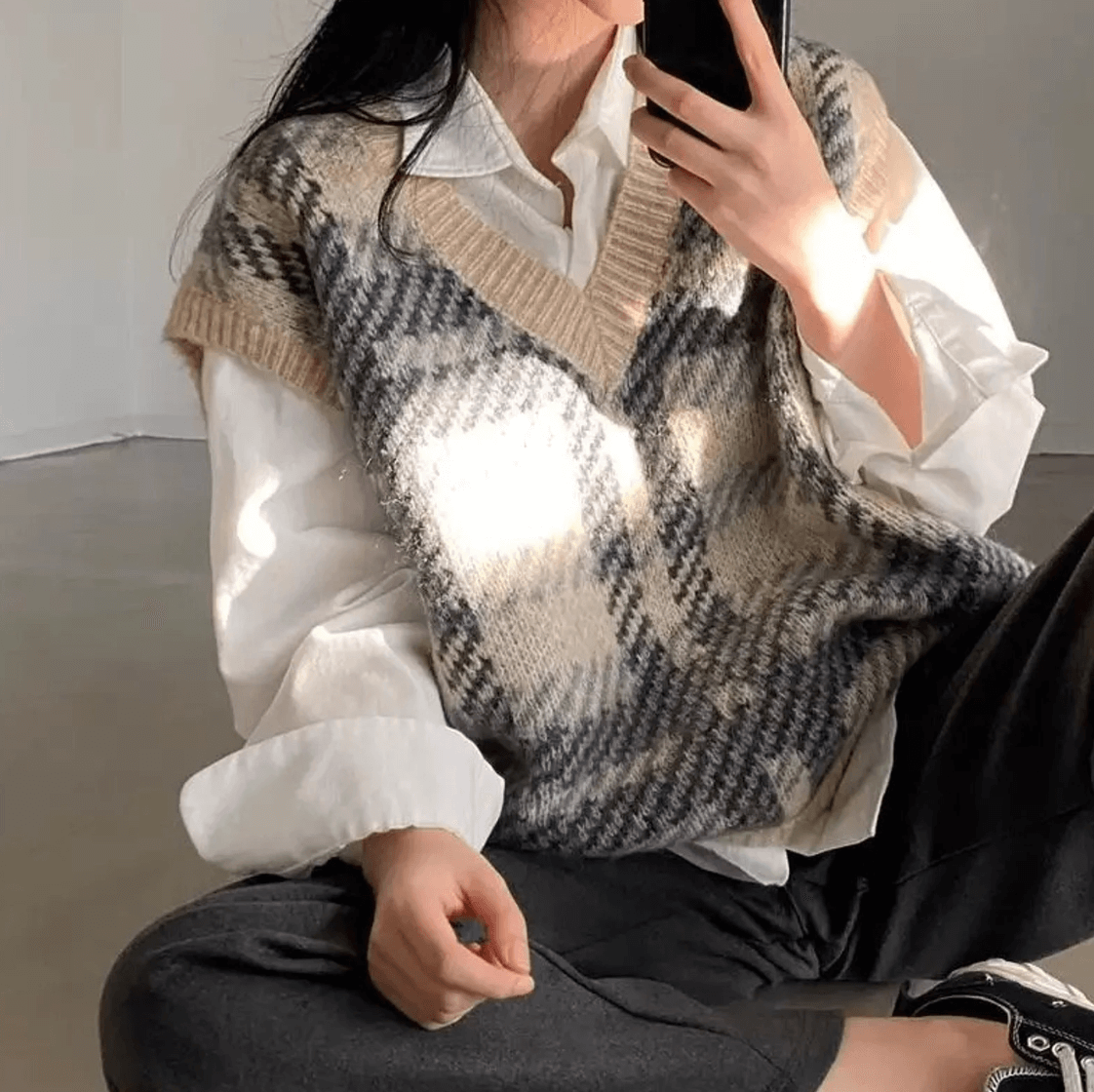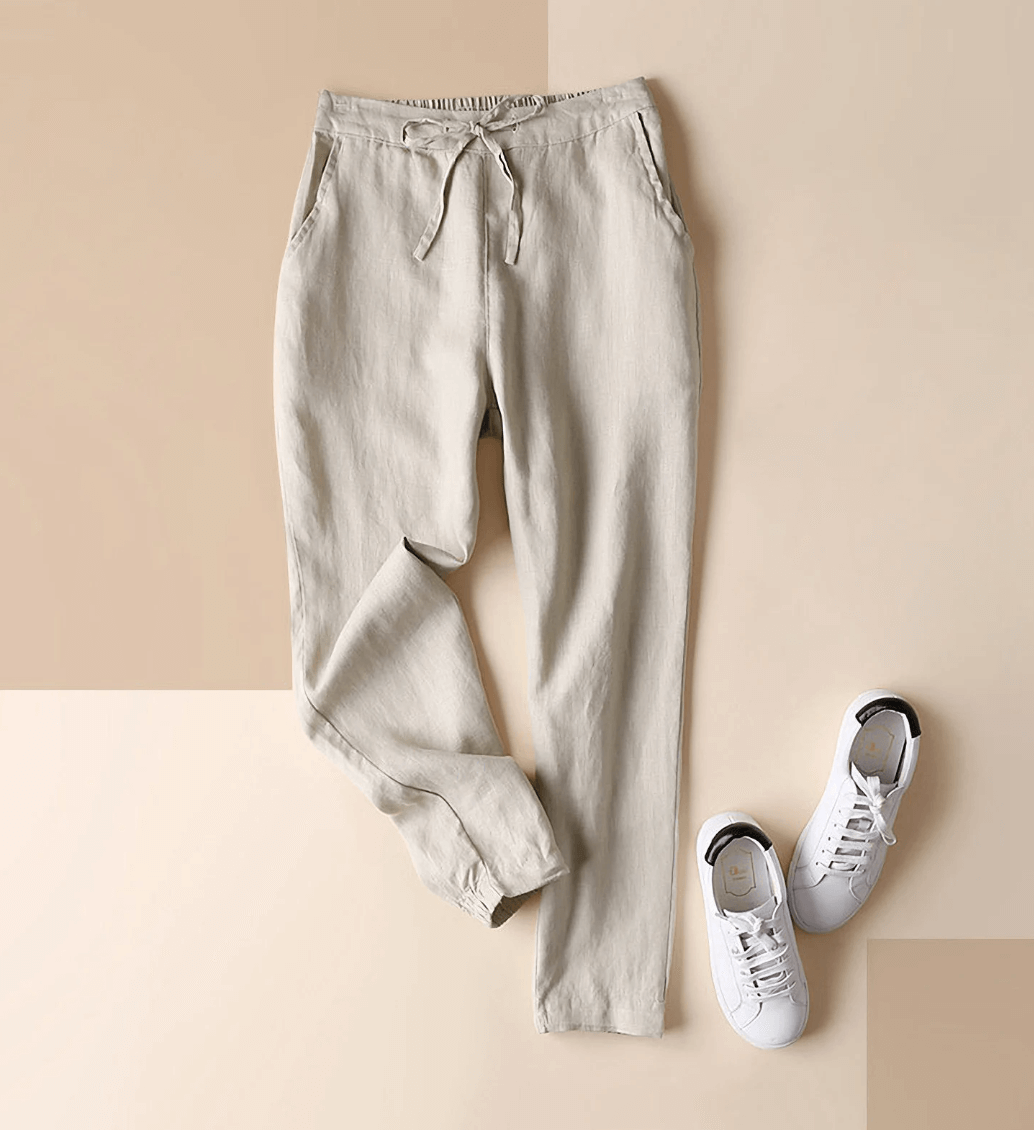 Etsy: StudioDesignSimple, Korean checkered vest
Etsy: LinenHomeCN, Drawstring linen pants
Knit sweaters and vests are probably the easiest way to add the grandpa element of the look, esecially in autumn and winter. They provide both comfort and style, chances are you'll love them.
Stand collars are a 2022 trend that works well to achieve the grandpa mood, especially when styled together with low-key and casual items like drawstring pants and slippers. Finally, the color palette in neutrals and browns will complete the look by adding a touch of old time coolness.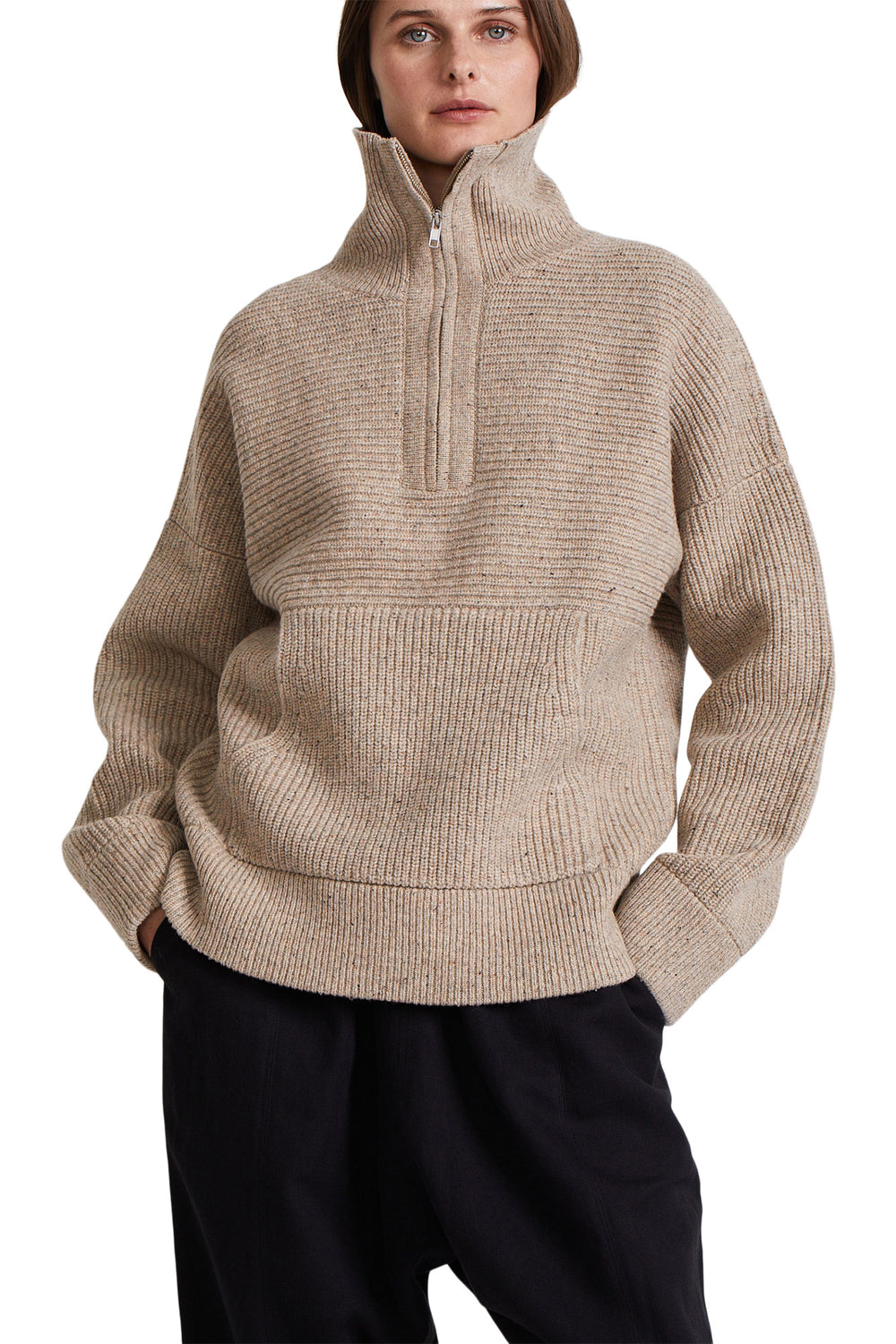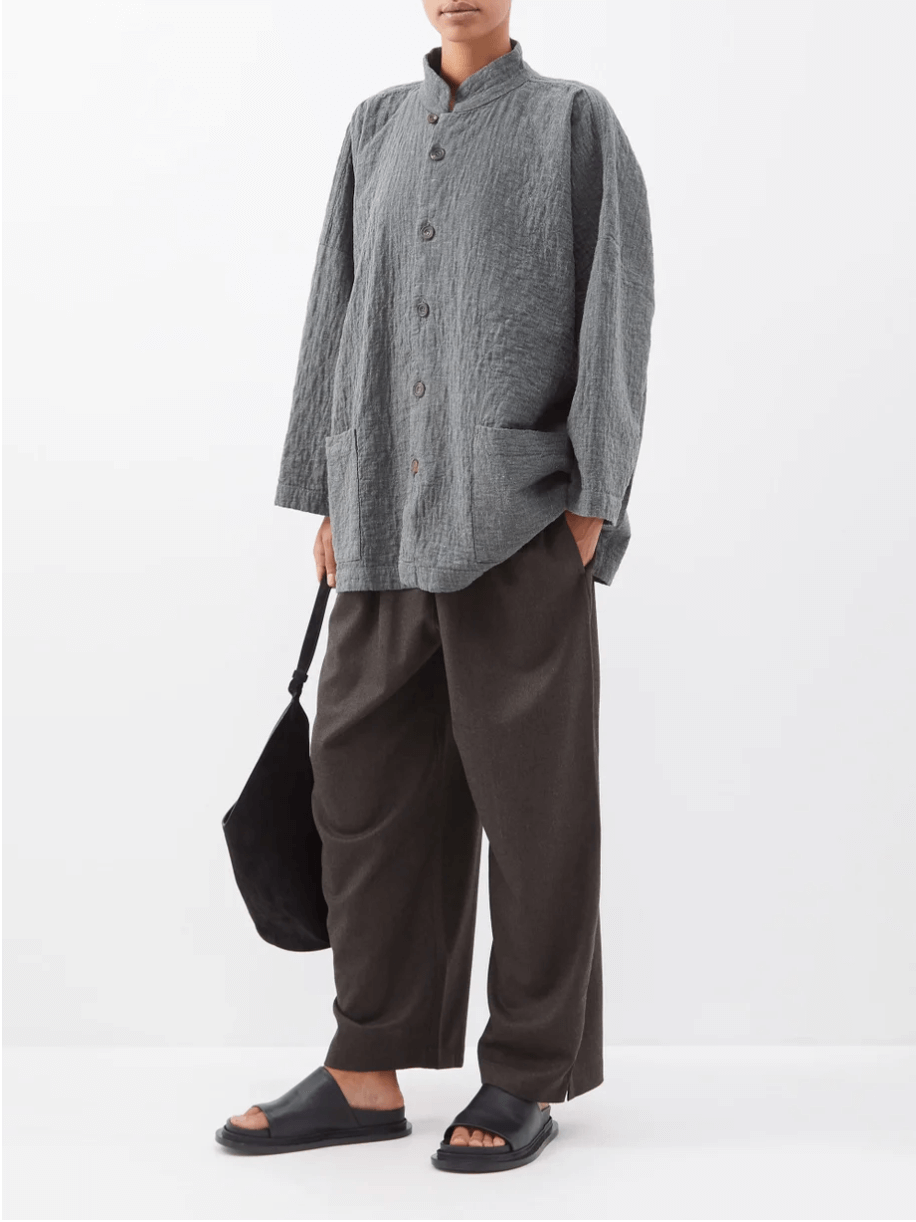 Alysgrace.com: Apiece Apart Klee Pullover
Matches Fashion: Eskandar, Stand collar cotton jacket
Sweaters, cardigans, and vests are the items to focus on when trying to add the grandpa style garments to your wardrobe but without making it all super grandpacore. These knitted garments have a lot of overlap with other indie aesthetics, such as the academia aesthetics, grandmacore or even boho.
The best grandpa style sweaters are brown or greyish
A great way to start incorporating some grandpa style into your wardrobe is by picking up a cardigan or vest in a neutral color like brown, gray, or beige, a white stand-collar shirt and a pair of corduroy trousers or drawstring linen pants. All three together, these garments would make your outfit grandpa chic, but separately they can be used in a range of other aesthetics.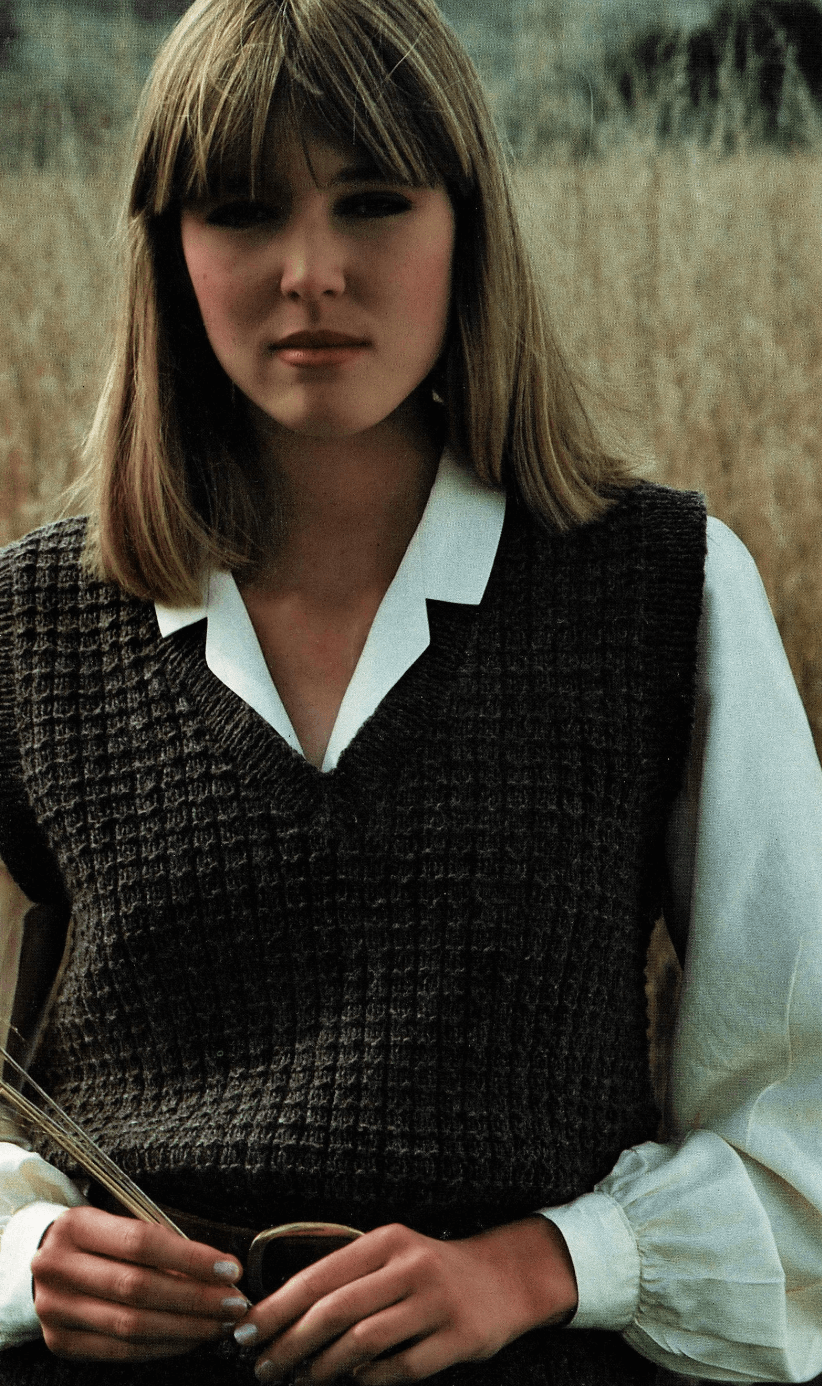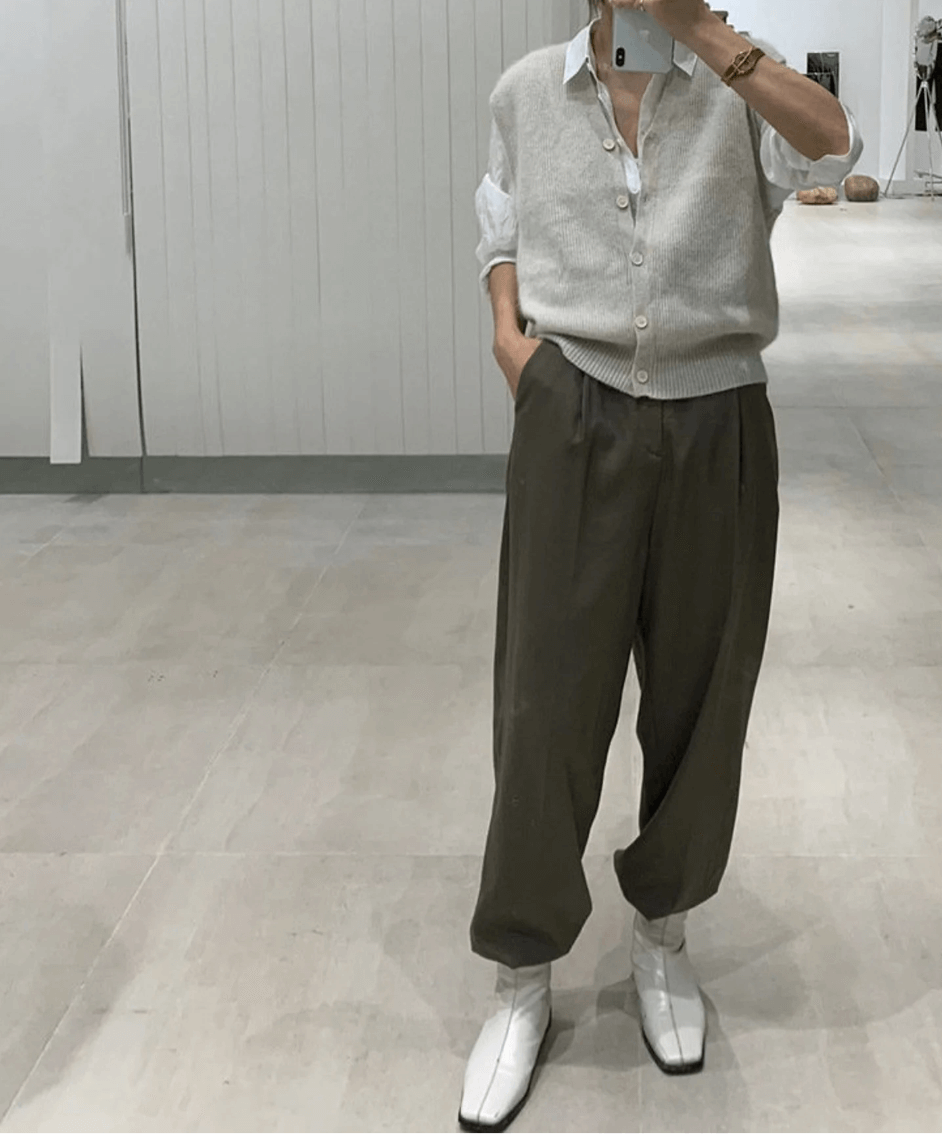 Etsy: TreasuresCare, Cashmere grandma cardi with a zipper stand collar
Stand collars are the cozy trend
Stand collars are a trendier element of the grandpa style look and might not stick around for too long. Either way, they add an interesting detail to an outfit that is not too out there. A stand collar can be a good way to add just a hint of the grandpa chic into another indie aesthetic. To give you some food for thought, stand collars look preppy and have an old-fashioned feel which makes them good for academia aesthetics as well.
na-kd.com: Front Zipper Knitted Sweater
Matches Fashion: Eskandar, Stand collar cotton jacket in white
Vests are the easiest way to get grandpa-chic
Vests and knits in general are a clever way to keep your outfit cohesive and traditional, especially when styled with other low-key or casual items. A gentle, earthy color palette is the best choice for this type of clothing. The style is the statement here, not the color.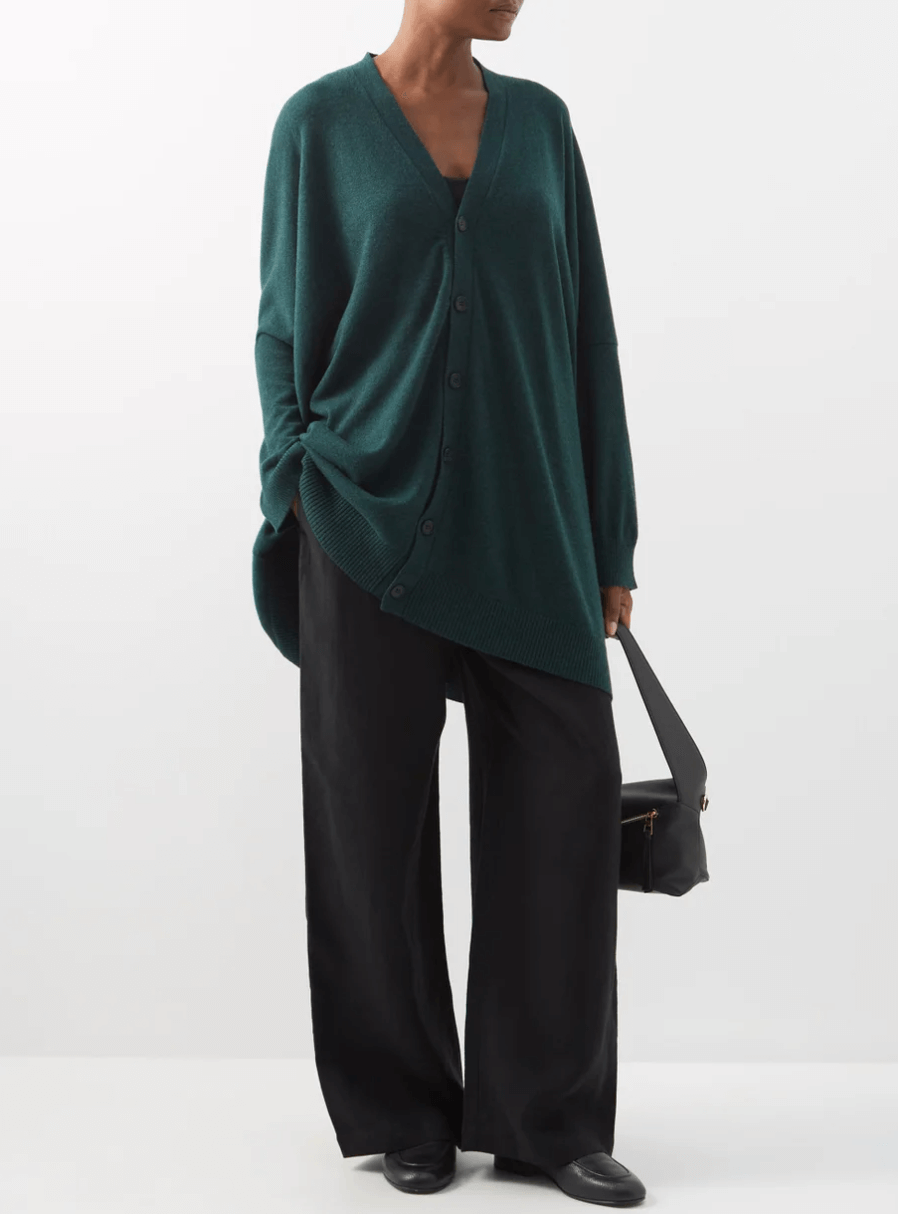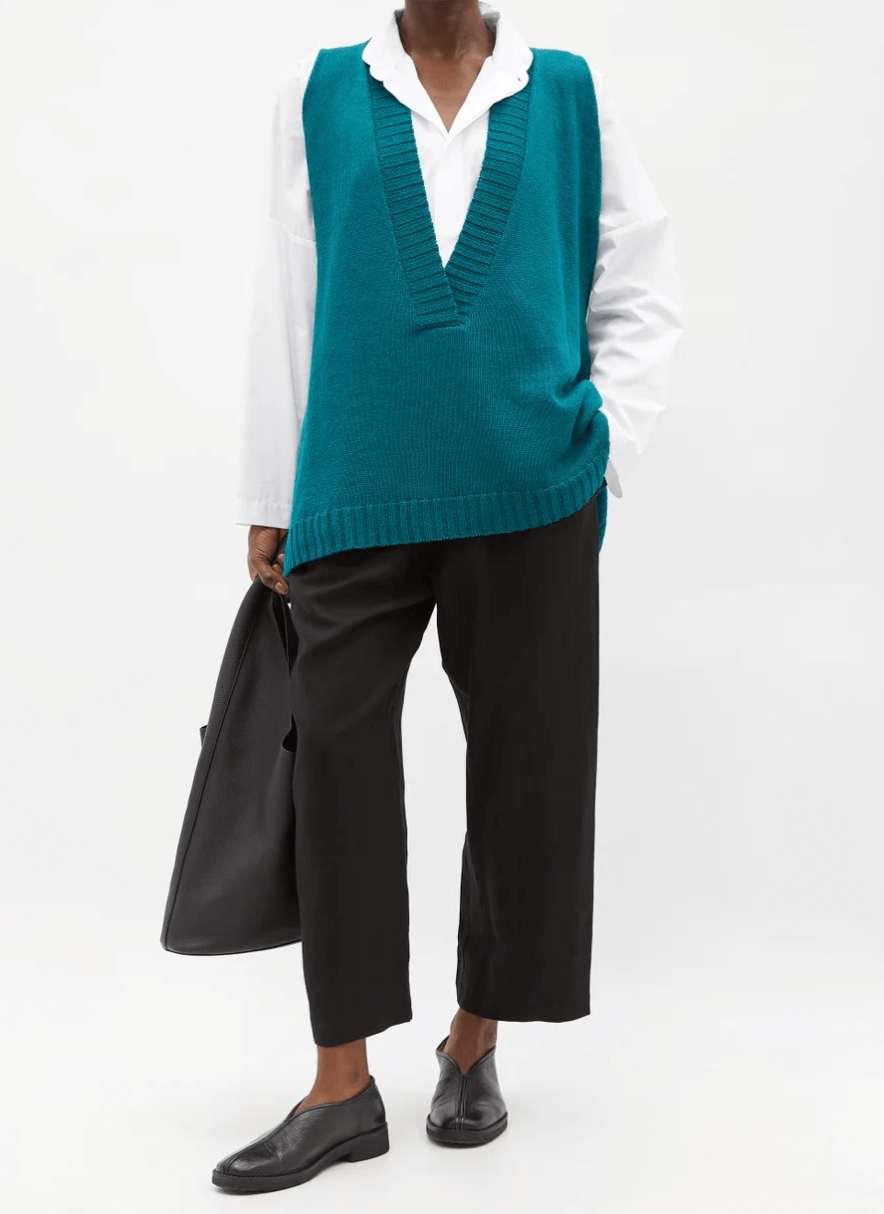 Matches Fashion: Eskandar
Matches Fashion: Eskandar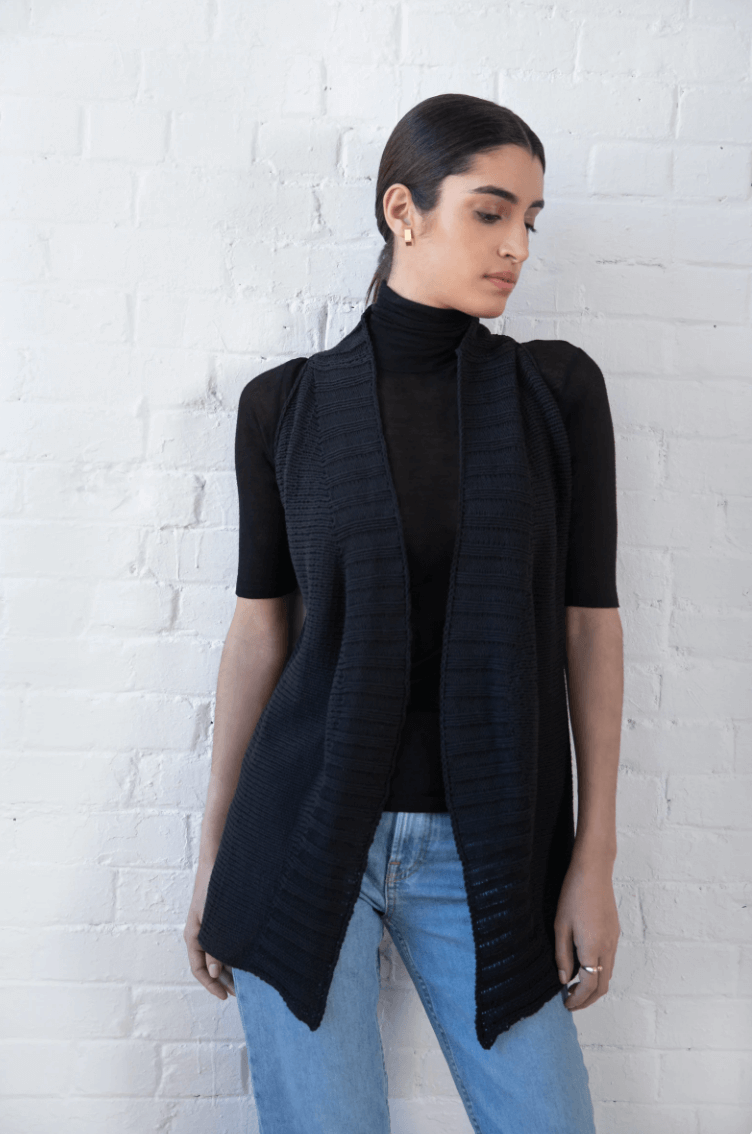 Etsy: marcellanyc, black knitted vest
na-kd.com: V-neck Knitted Buttoned Vest
To wrap it up, grandpa style is the perfect choice for those who love to wear their clothing with a "whatever" attitude and because it looks cool. Try it, if you are even a little bit bent towards comfy rebellion, you'll love it.