The best of Green Aesthetic Clothes for Cottagecore, Grandmacore and 60s Aesthetics (July 2022)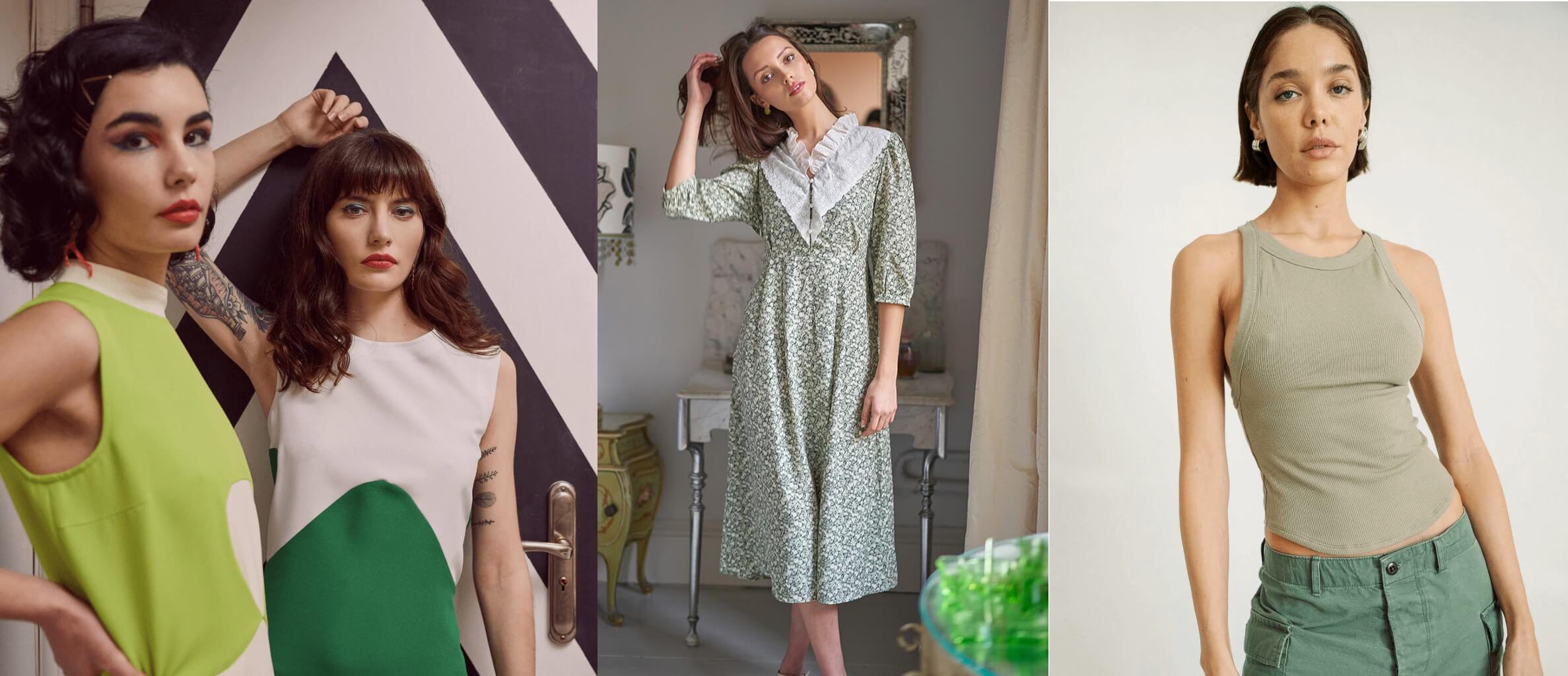 Indie aesthetic culture is all about expressing your personality, and green isn't exactly the first color to come mind when we're trying do that. But there are so many shades of this hue.
Green may not be as an expressive colour as pink, it is not directly associated with personality traits the way pink is.
On the other hand, green is never thought of as a neutral like brown or beige either.
The truth is that there are olive greens and brown-greens which can absolutely be used as rich neutrals - just like it happens with rich browns. We've seen this a lot in grandmacore, cottagecore (masculine & feminine) or even some branches of techcore.
I'm not a big fan of minimalist aesthetics, but I've noticed that paler greens have been quite popular there recently. I'm not into it - the light green colour isn't really saying anything. But I think the pale green shades like mint or sage work amazingly in romantic aesthetics.
I'm hoping we'll see if pale green aesthetic clothes get a bit more attention in cottagecore dresses.
A frilly cottagecore dress with a light green print sounds like a dream to me. It's great if you're someone who gets tired of overused aesthetic moods quickly. Baby pink and beige frills are overdone.
Aesthetic green outfits in cottagecore
And let's start right there. Cottagecore dresses in mint, sage, light green, soft olive and more.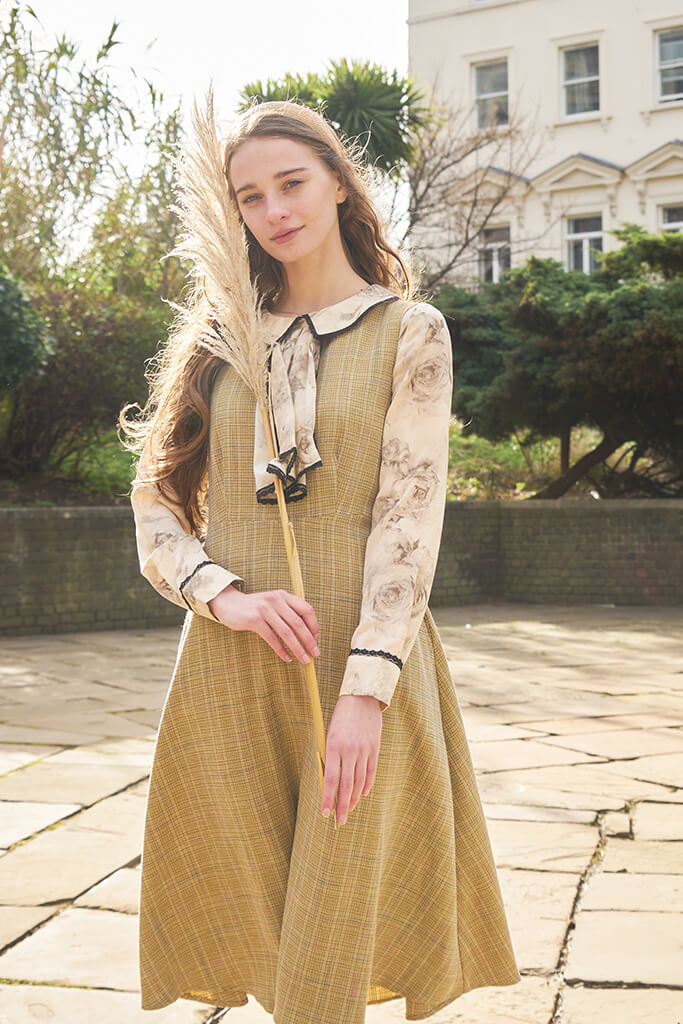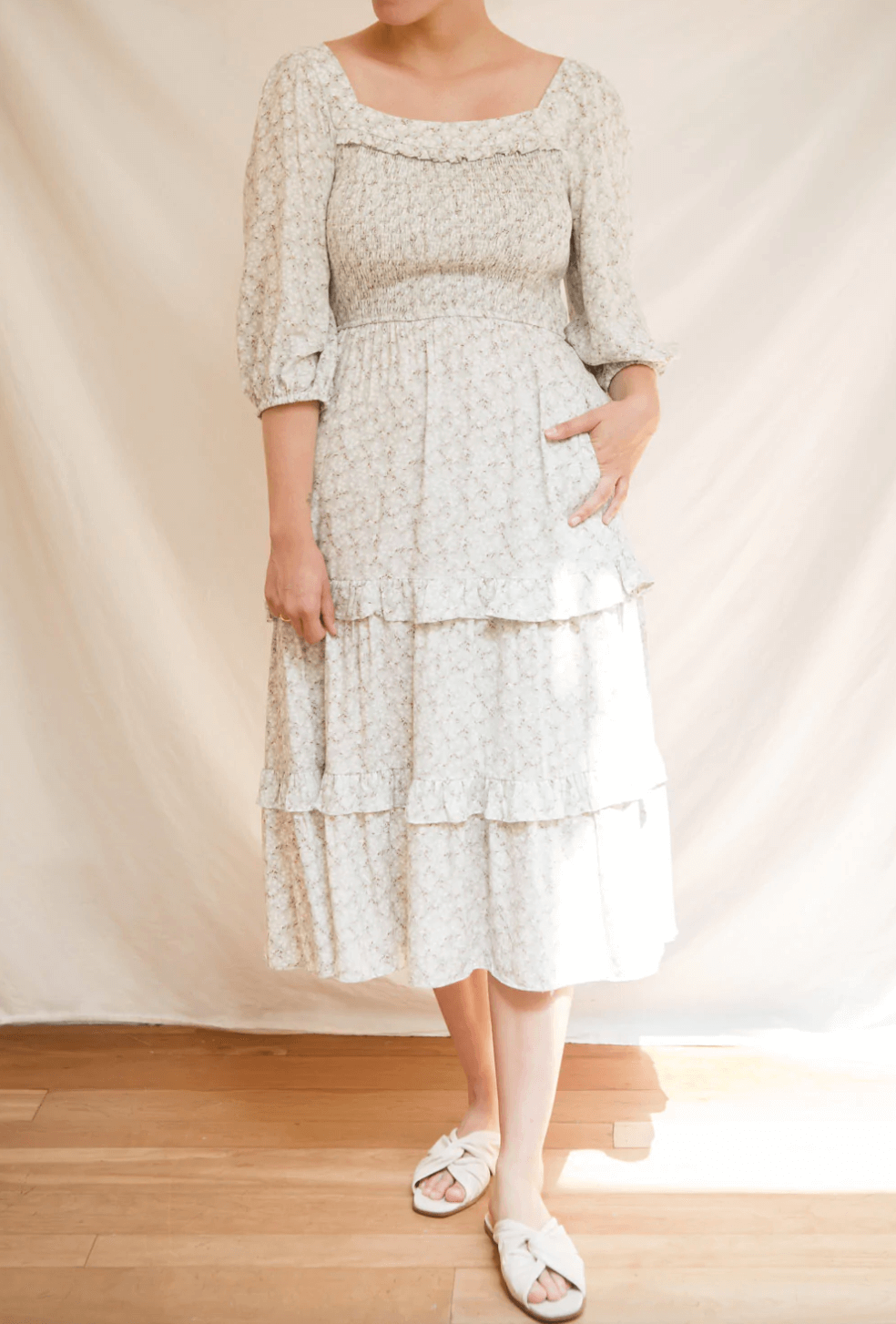 MissPatina, Dundee dress (just the pinafore, shirt is separate)
1861.ca, Napae dress
Both Miss Patina and 1861 are indie fashion boutiques that run summer sales.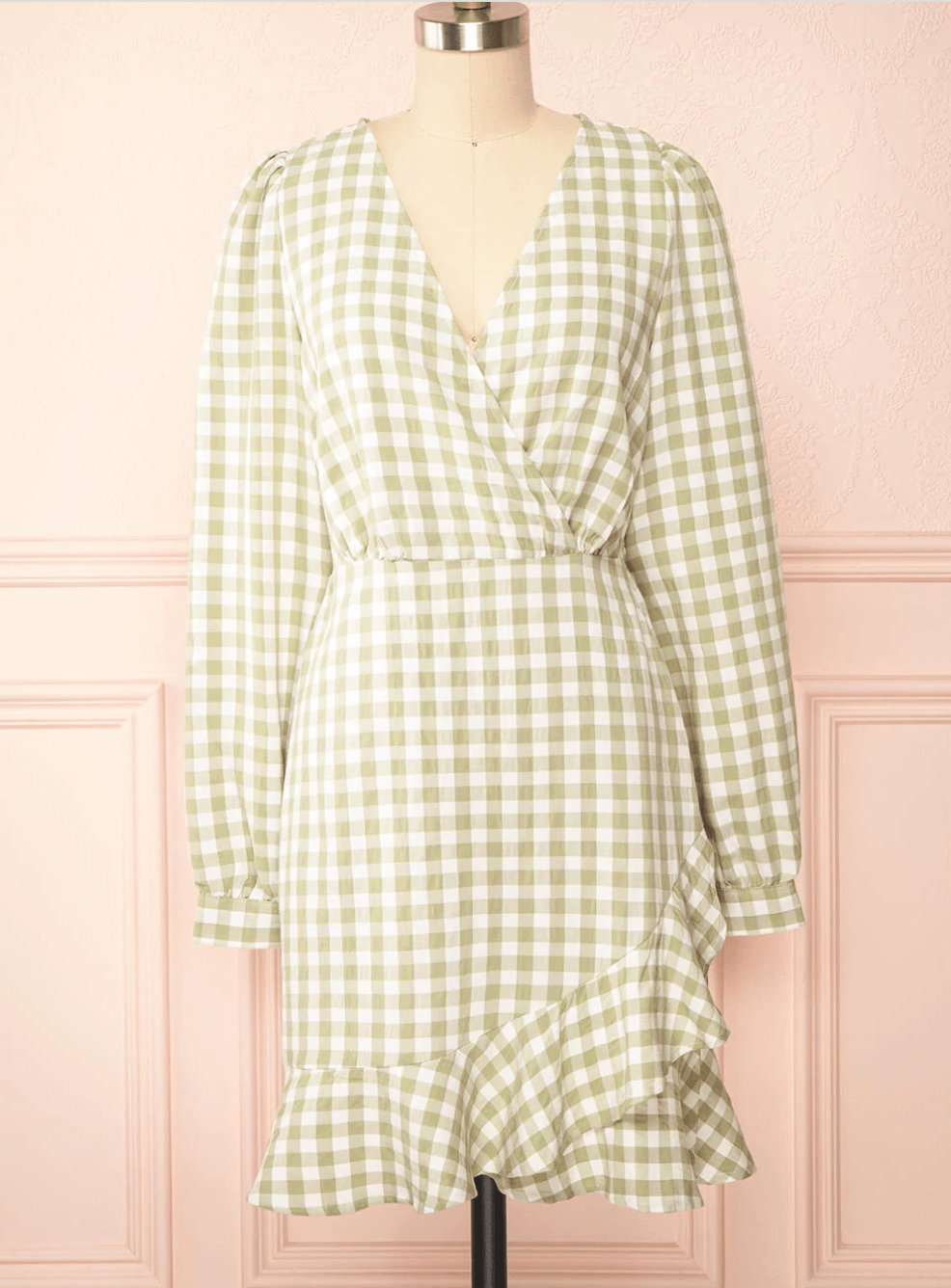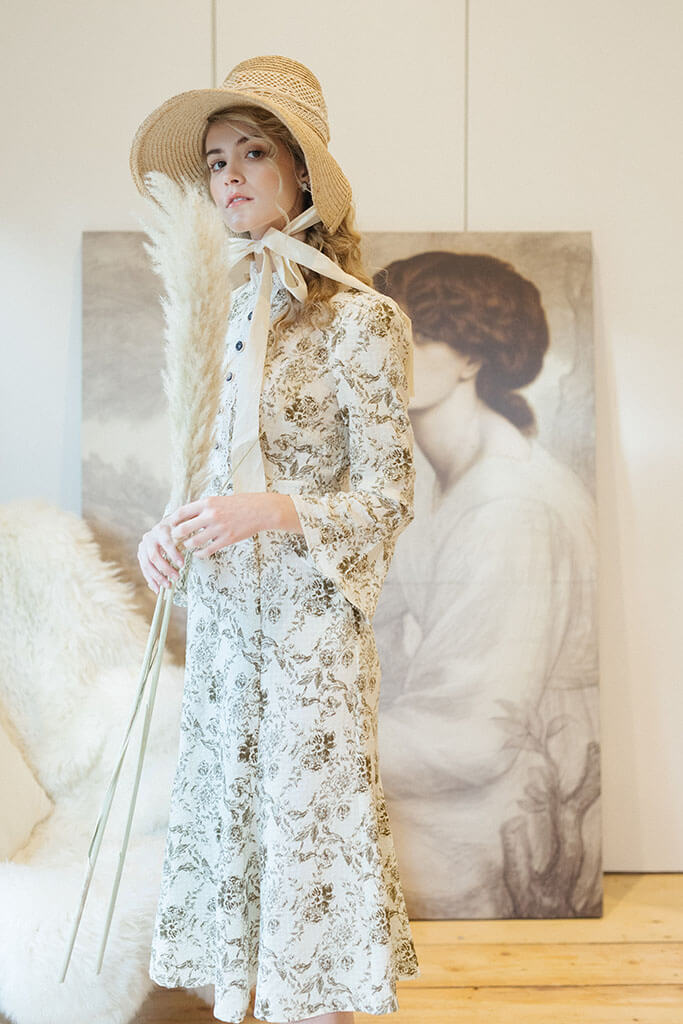 1861.ca, Grutha minidress
Miss Patina, Louisa dress
Aesthetic green outfits in grandmacore
Grandmacore aesthetic features a lot of earthy tones, but in a more sporty vibe in contrast to cottagecore.
You will be combining a lot of khakies and olives together with brown and burgundy.
Here are two green almost-grandmacore outfits from the nonindie retailer COS: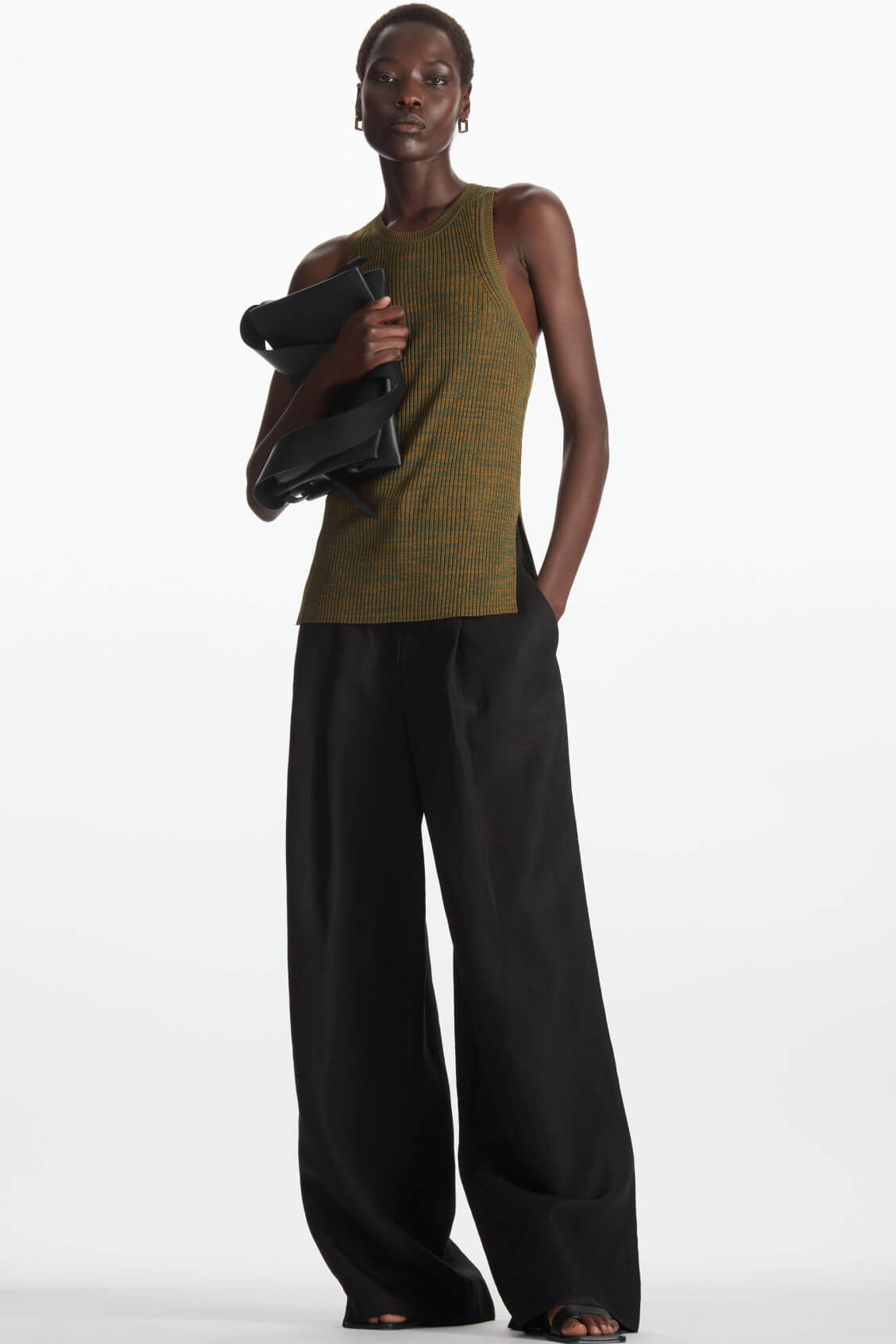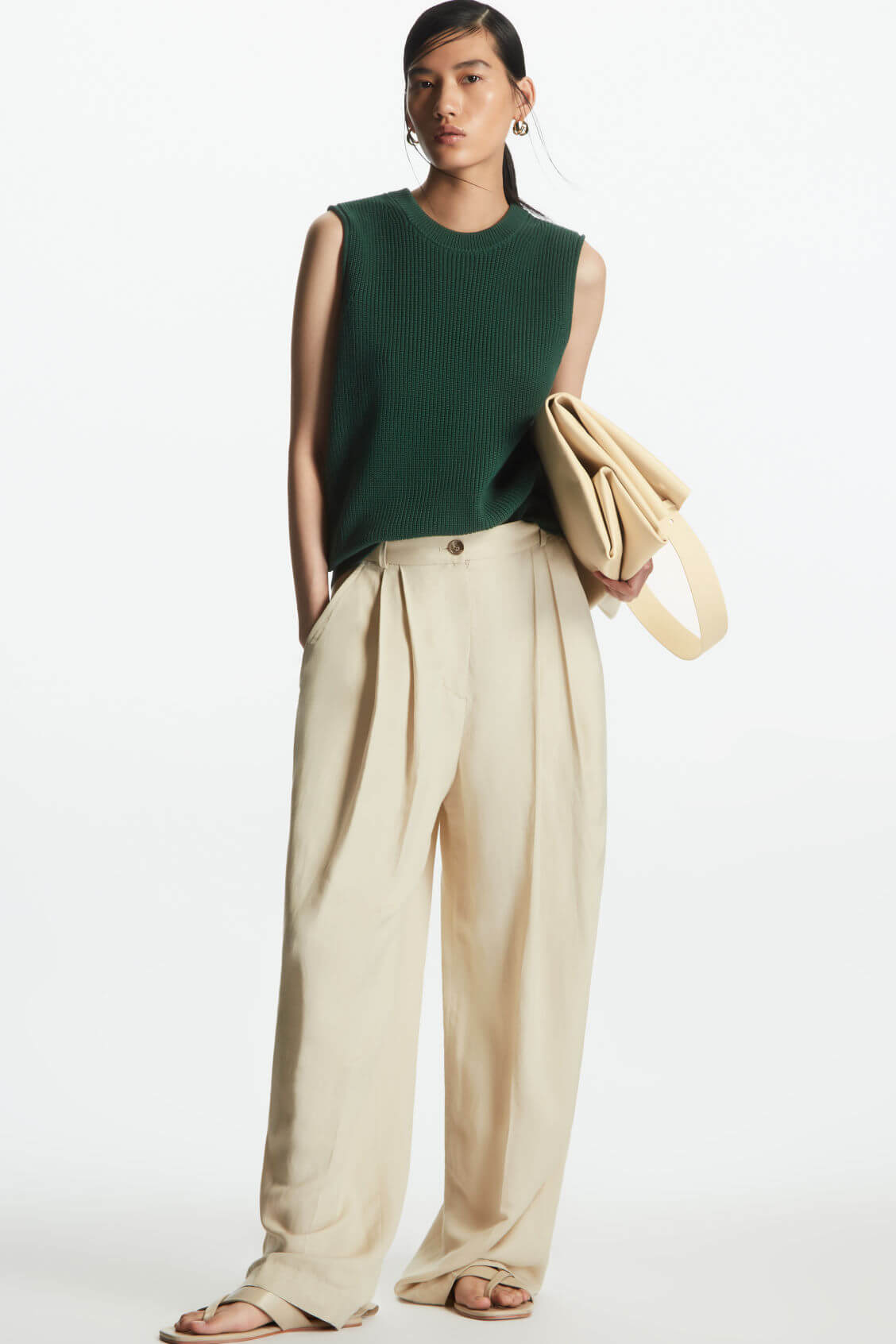 COS, khaki rib knit
COS, green tank
You would want to add a bit more jewellery to take the COS minimalism down a notch and make it into an indie outfit with greens.
And the same might go for clothes from indie boutiques. This pair could be another "city grandma" aesthetic outfits with plain sneakers and a rectangular bag.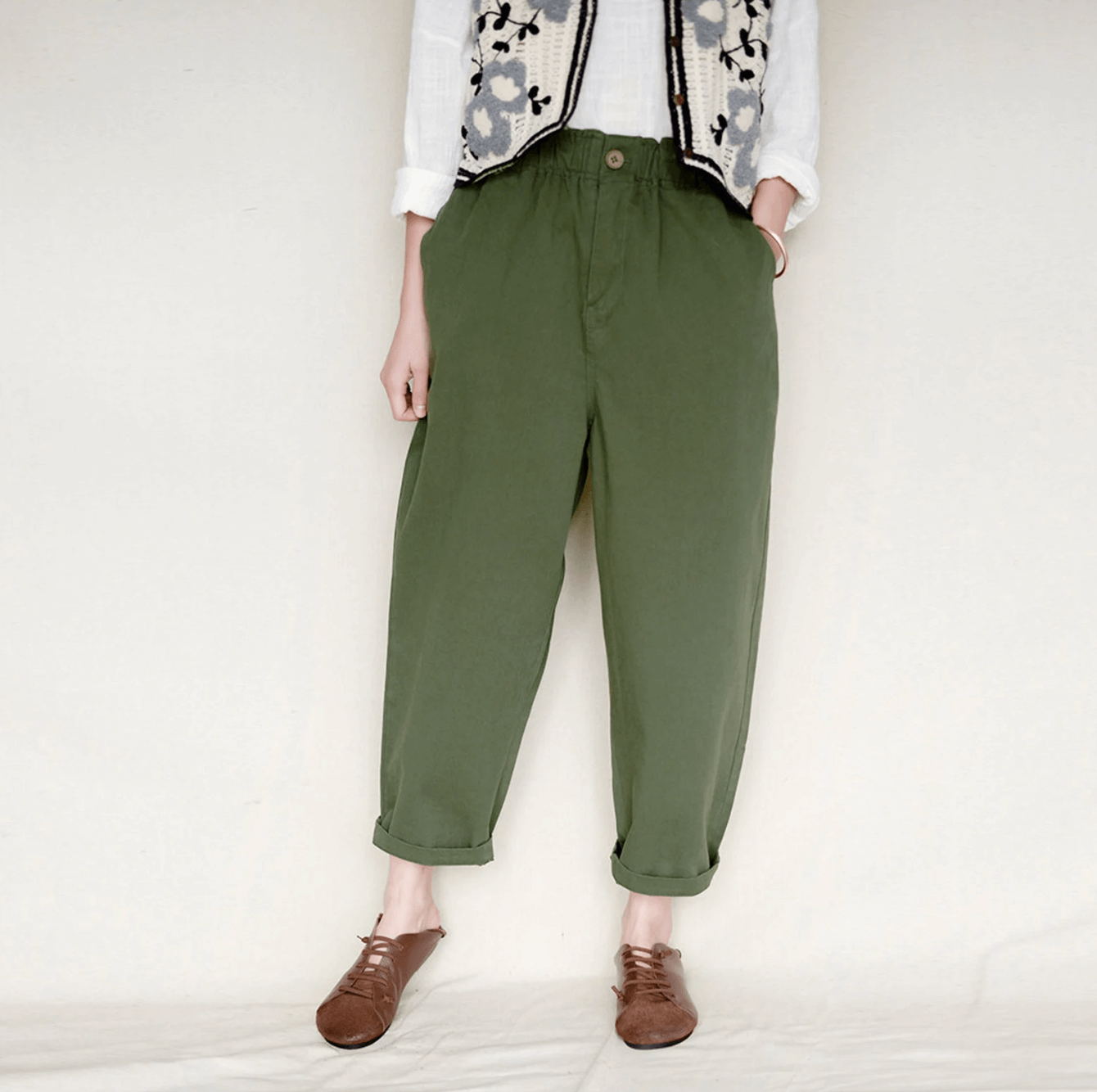 1861.ca, Utrec olive hoodie
Etsy: ohyeahrock, Women Loose Harem Pants
But for those of you who are ready to go big or go home, here's some juicy green grandmacore from designer brands.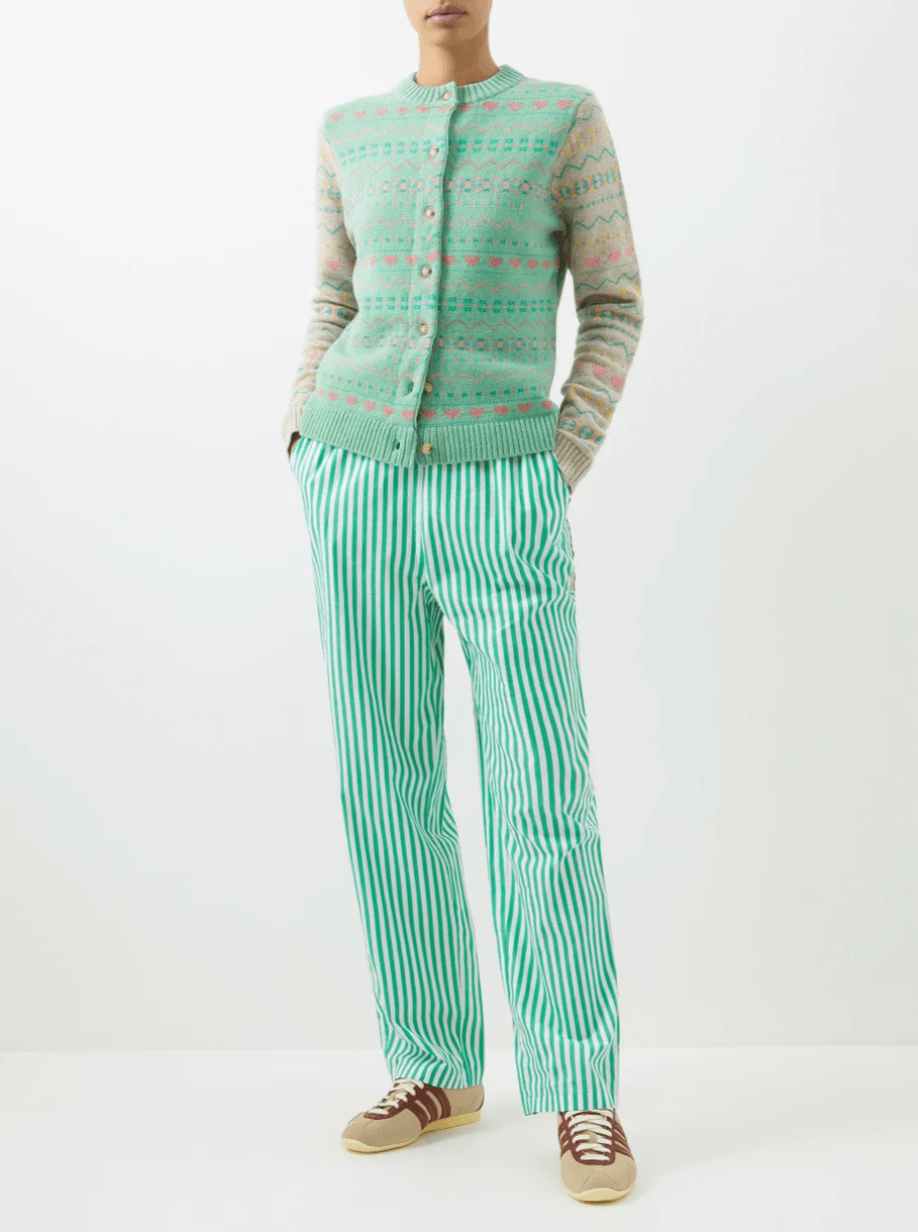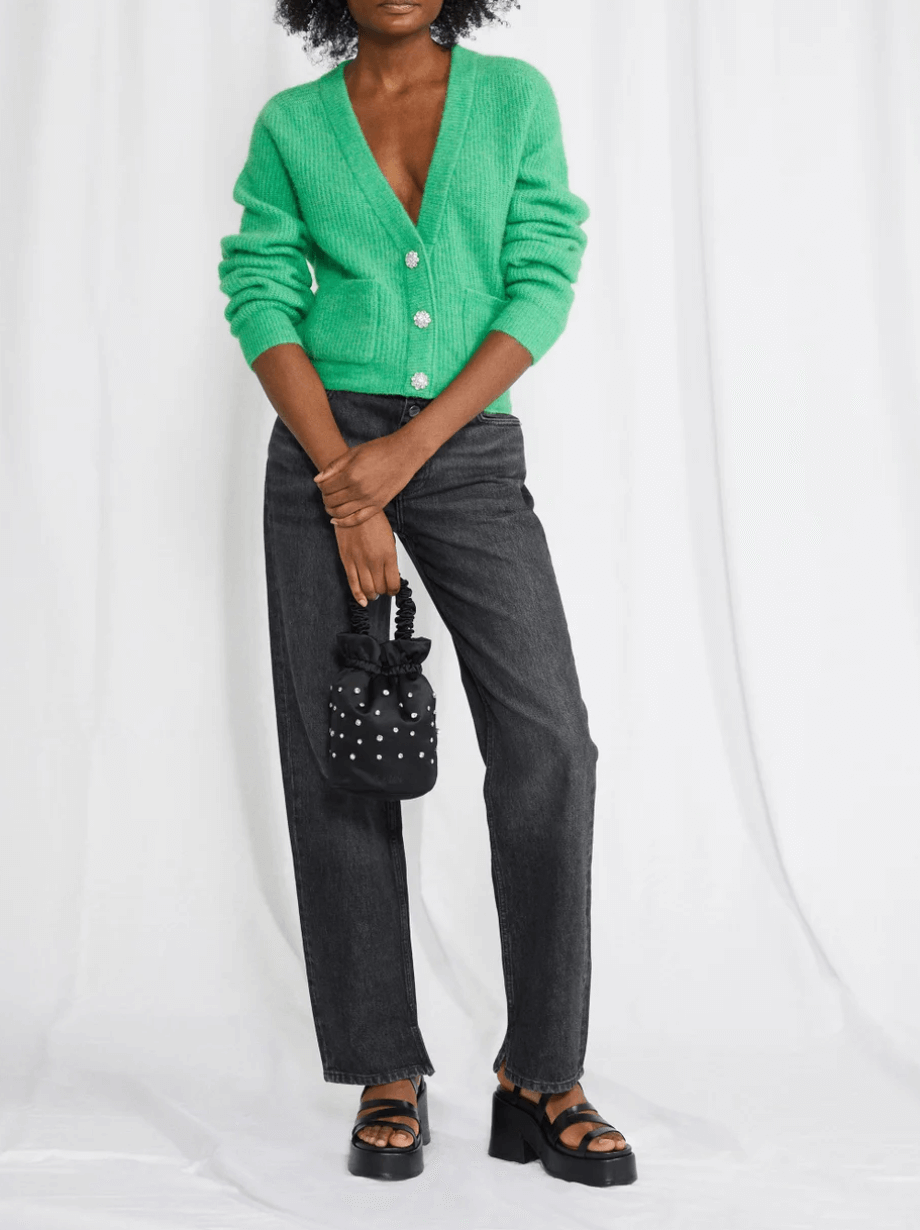 Caro Editions, Fair Isle green cardigan via Matches Fashion
Ganni, Crystal button green cardigan via Matches Fashion
Aesthetic green outfits in retro and 60s aesthetics
Lastly I wanted to add some of the cute 60s minidresses that are now in various shades of bluegreen.
The 60s aesthetic is one of the aesthetic trends that will probably become timeless. I'd say it's pretty easy to wear as well, at least if you live in a city.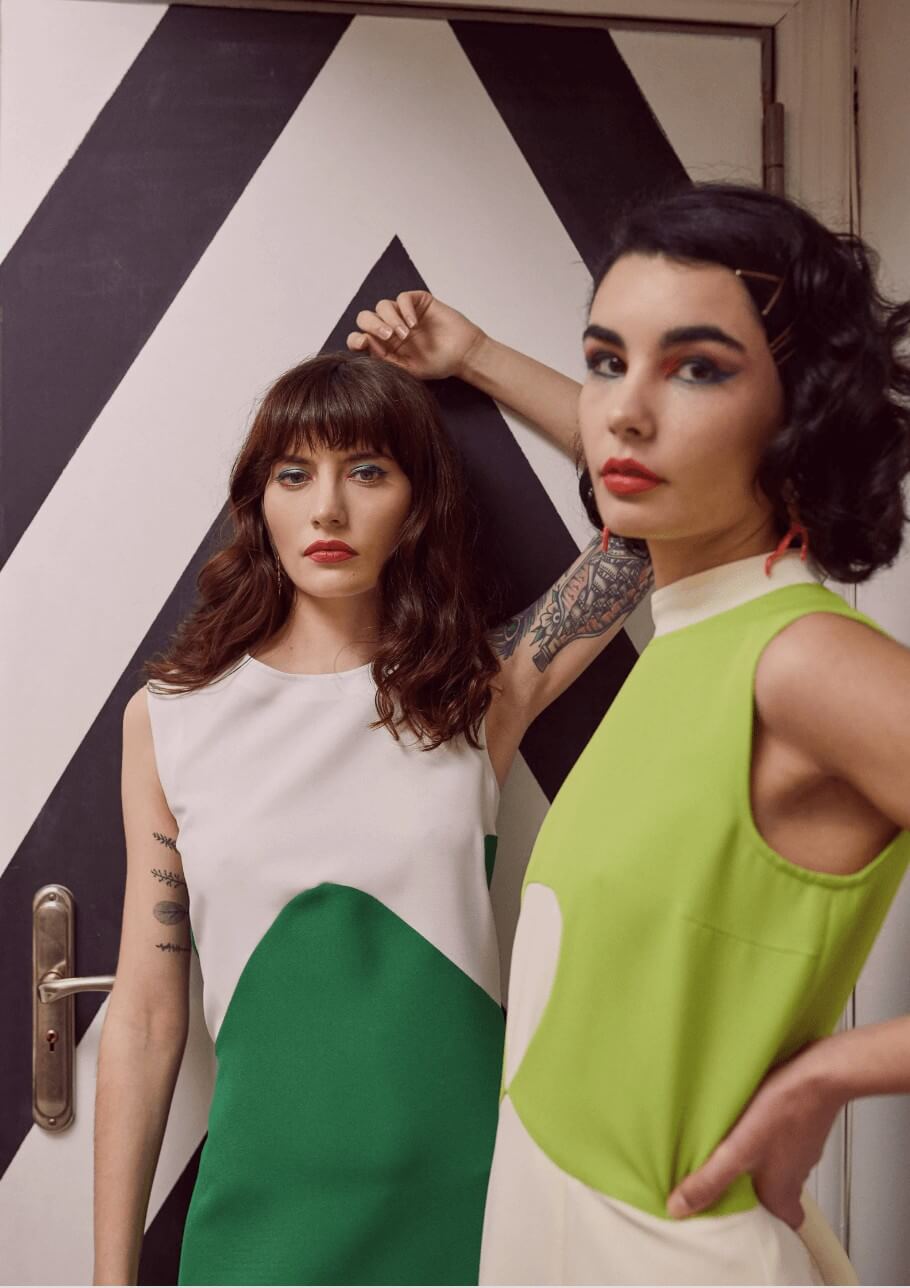 Miss Patina, Jacqueline Dress
Etsy: swingingchicksshop, Retro A-line dress
Don't forget that indie aesthetics are a creative way of self-expression that is accessible for everyone. It's all about mixing and matching different styles to create a look that is unique to you. And one of the best things about indie aesthetics is that there are no rules. You can also mix and match different aesthetic styles to create a look that is entirely your own.
This is just for those of you who treat clothes as daily costumes and want to reuse an item in different aesthetics each day.
Here are the simplest pieces that you can get. I picked super basic and affordable green garments which are easily styled into all sorts indie aesthetic outfits.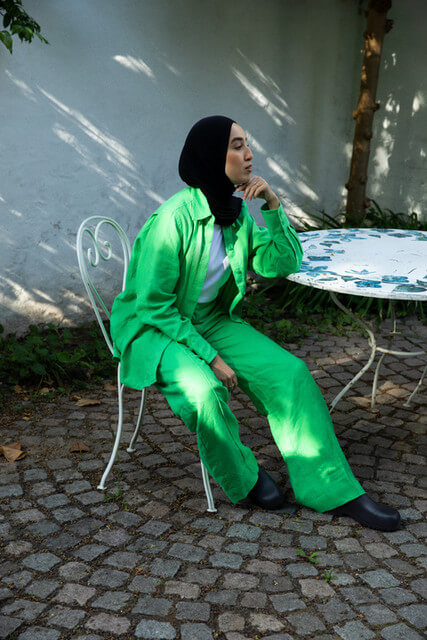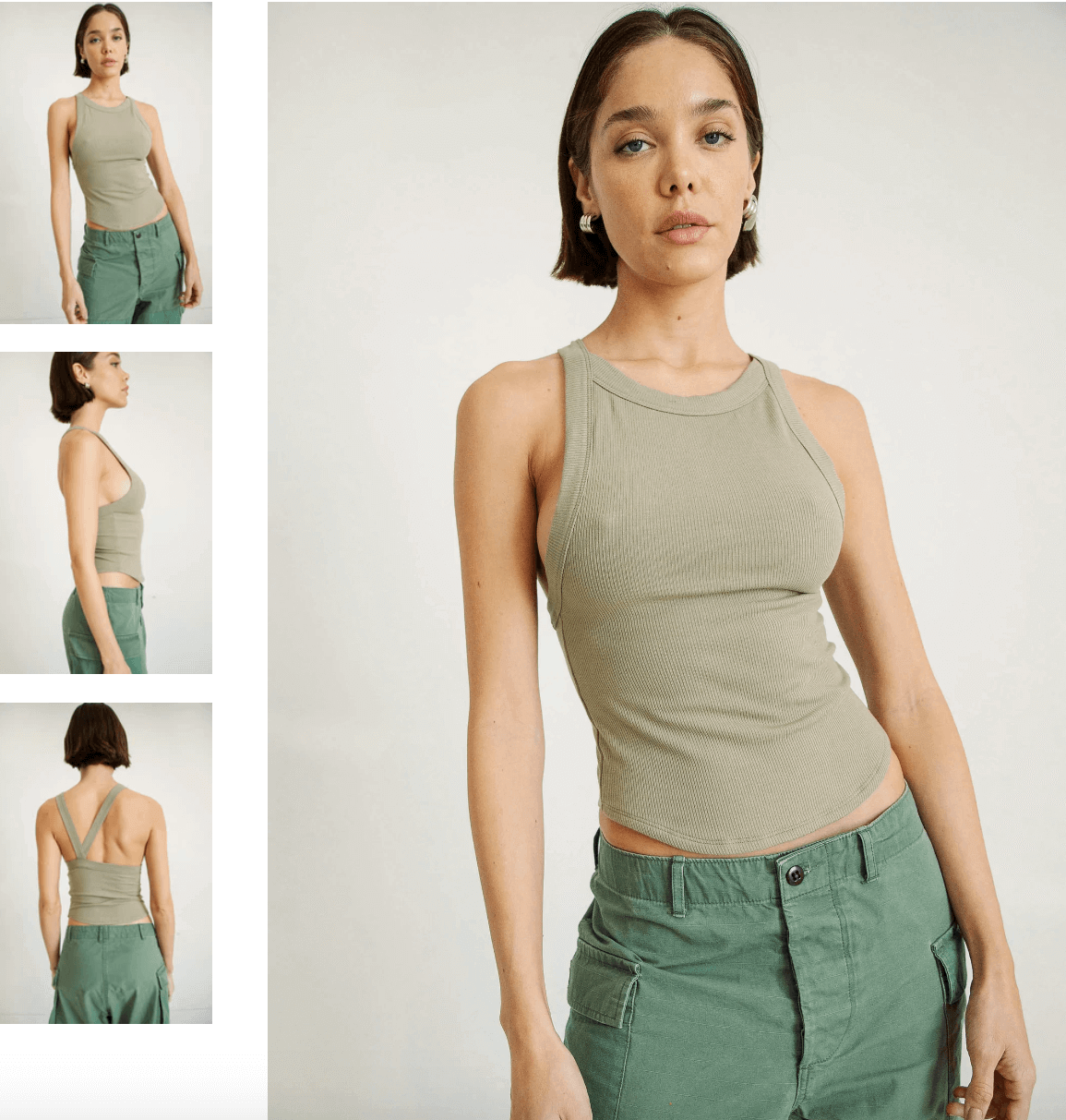 COS, linen set (techcore, y2k)
Line by K (Karla Deras), Ximeno tank in artichoke green (y2k)
Scroll for a few more green aesthetic outfit ideas that did not fit into the post, but are too good to be left out.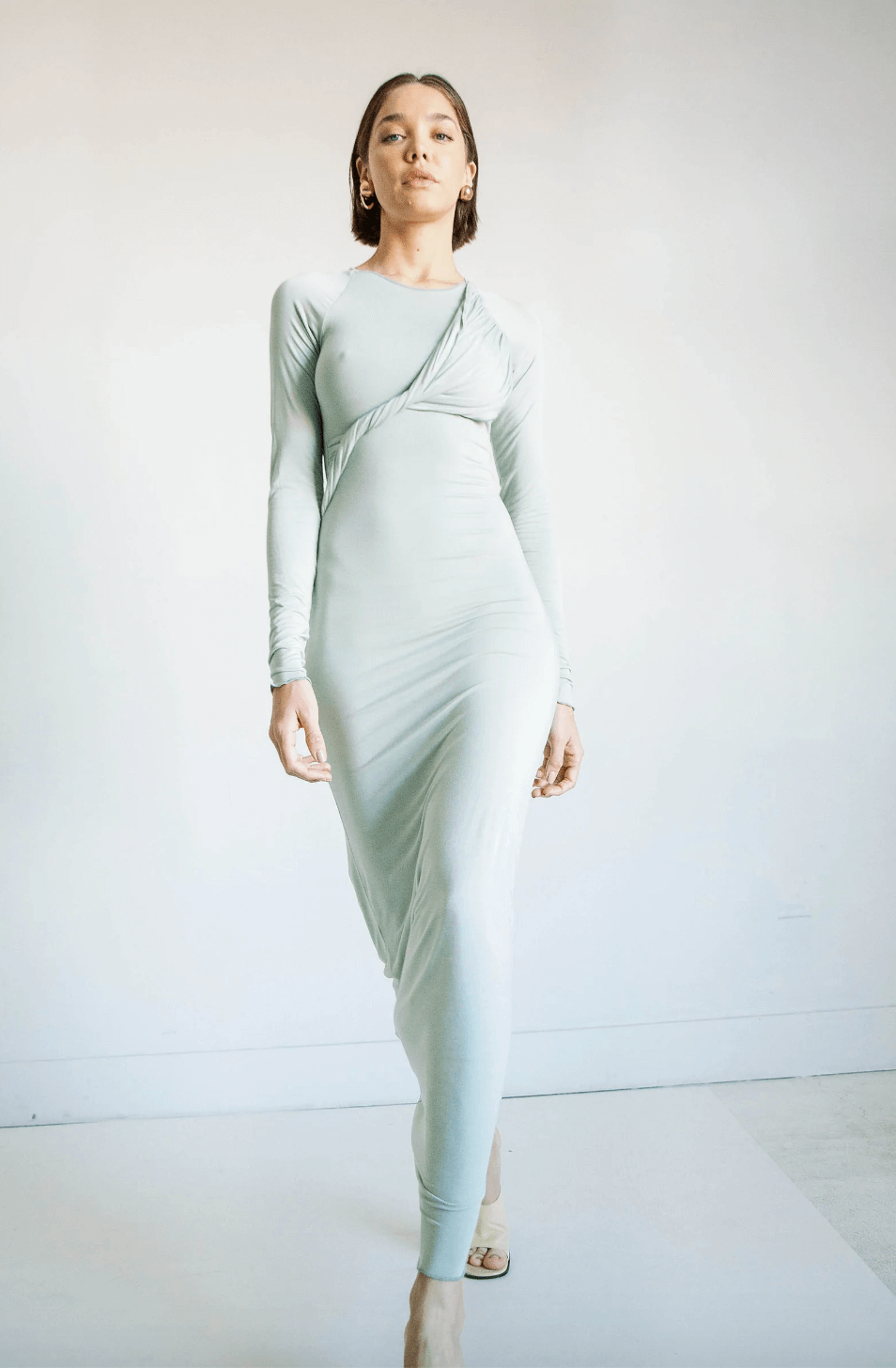 Moss dress in sage green by Karla Deras' Line by K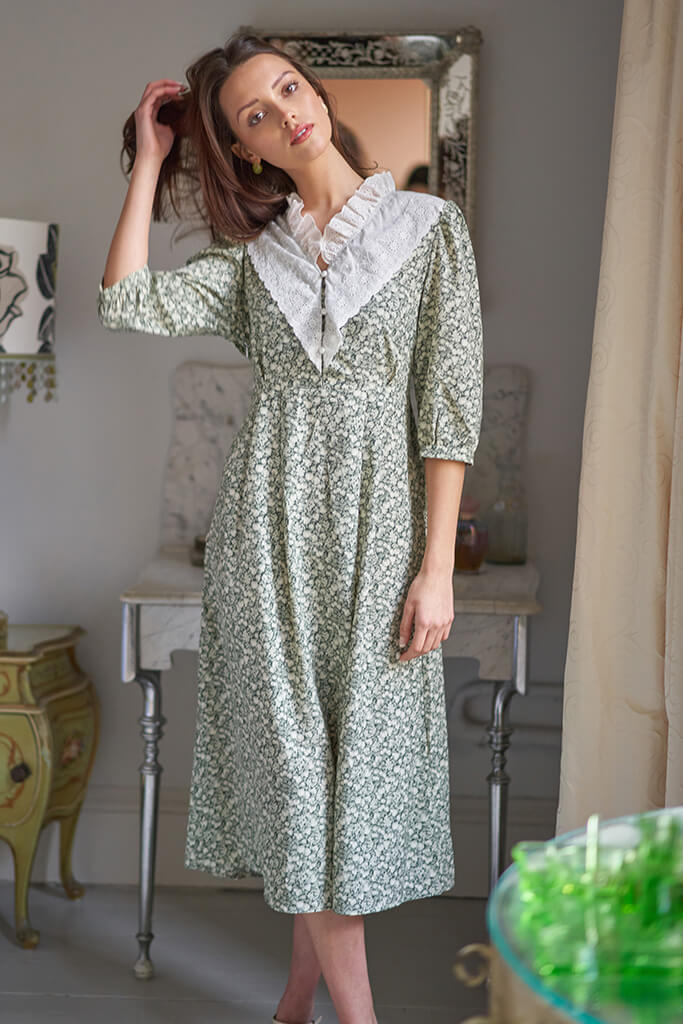 Miss Patina, Edith dresses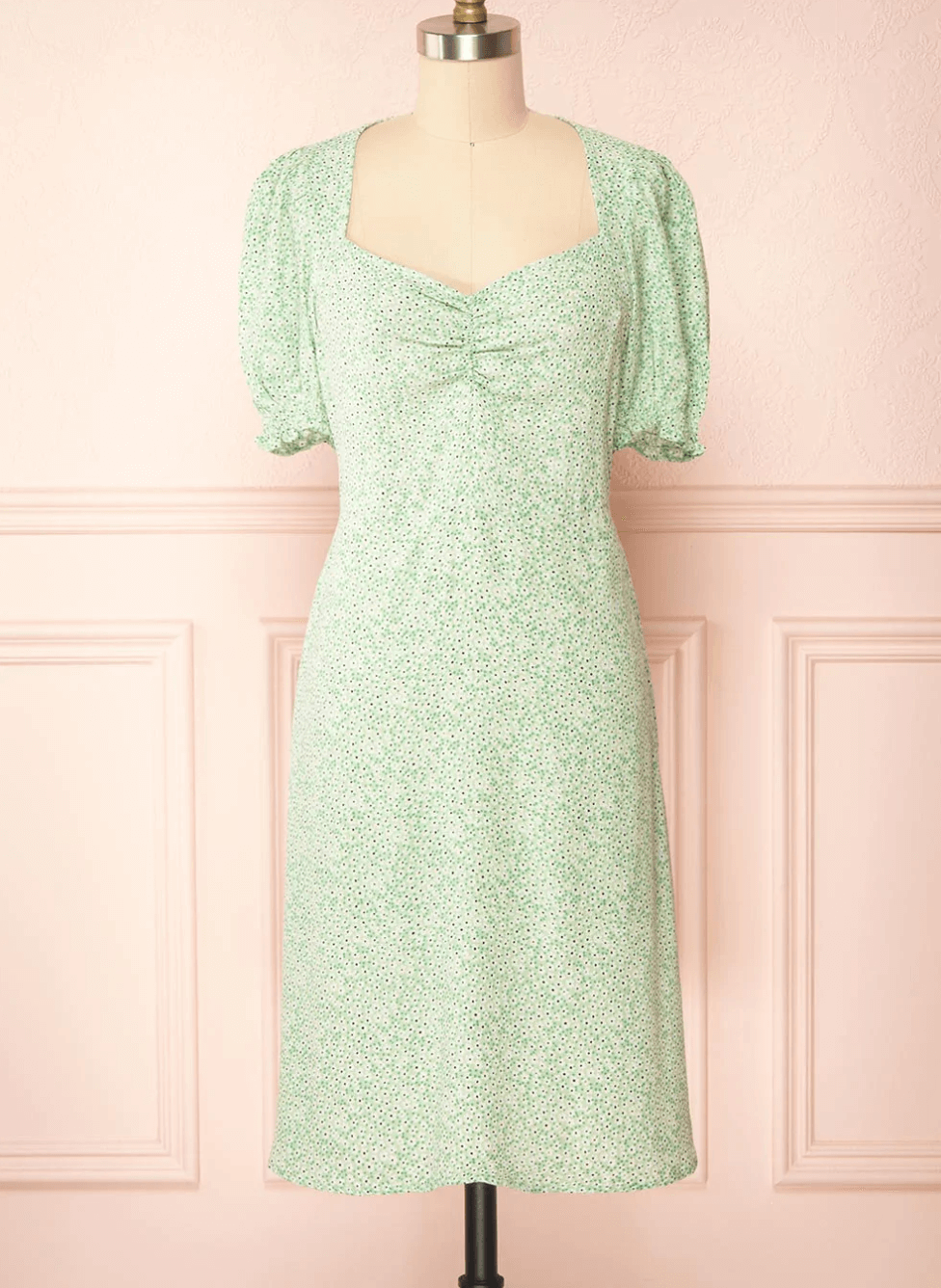 1861.ca, Holbaek dress