Gracefully Grey: 10 Best Grey Highlights Styles from Colorists of Instagram
Fashion and style don't have to be complicated, and grey highlights show that you don't have to go bold and striking to make a statement.
Grey highlights are always a cool choice, not just if your natural hair has some silver in it already. Grey highlights can look great as a fashion statement as well, if you want to add some light strands to your hair but don't want to do the classic blonde highlights.
If you're looking for a low maintenance way to grow out your natural grey hair, then you want grey blending. On the face of it the hair looks more or less the same as anyone's with ash blonde highlights, but the procedure will take much longer - the stylist has to match the tone perfectly with the tone of your natural grey. It's a one-time investment though. You do it once and if you maintain your hair well, it will grow out seamlessly.
Whether you're looking to add a bit of subtle dimension to your look or to make a dramatic transformation, grey highlights offer the perfect balance.
In this article, we'll take a closer look at this versatile trend and explore some ideas for how you can incorporate it into your own style.
Exploring the Allure of Trending Grey Highlights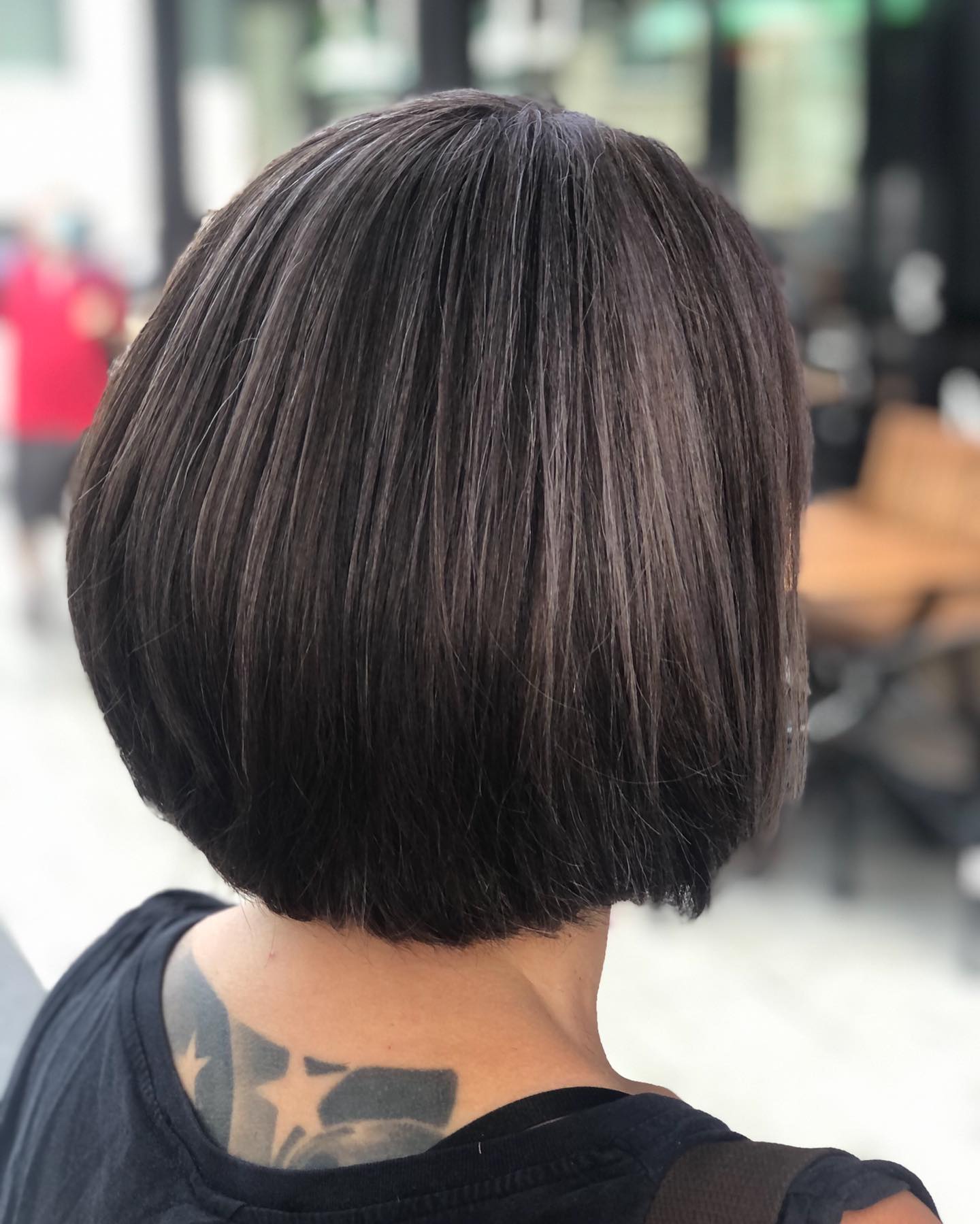 Grey highlights on dark base IG @yvonne_senses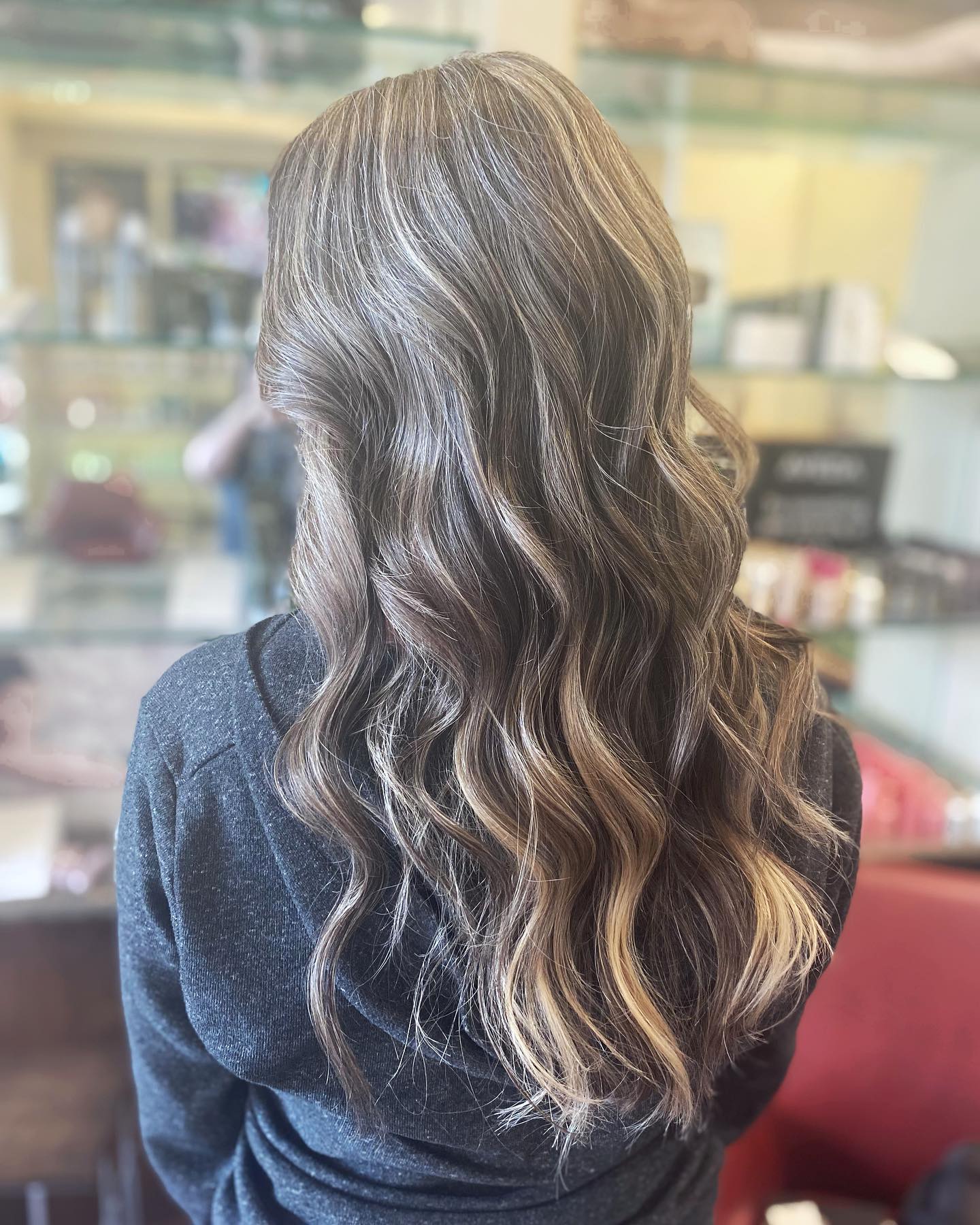 IG @hairbykaylakyle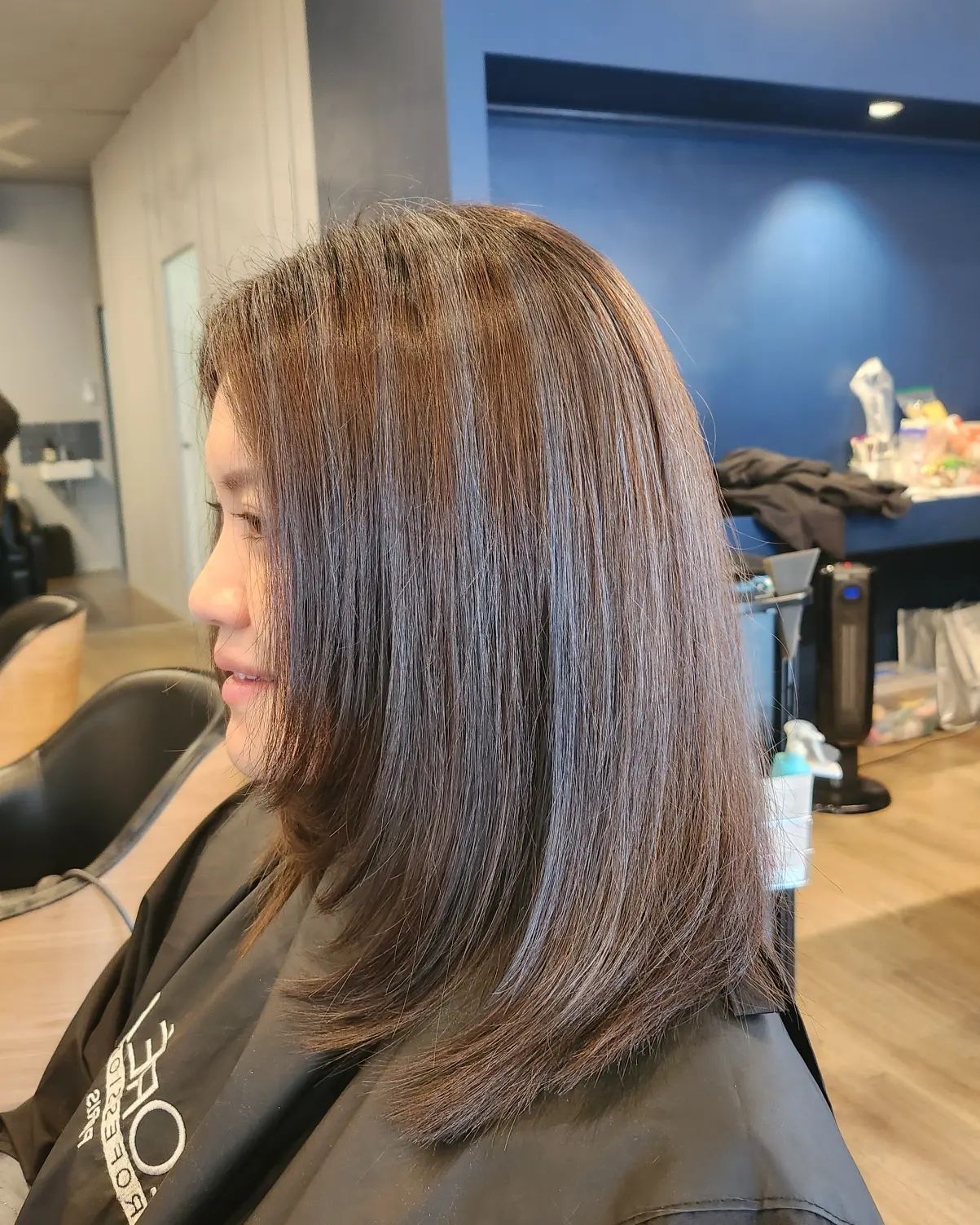 Grey highlights with copper accents IG @salon_de_j_elly
Grey blending on very dark hair IG @ccahair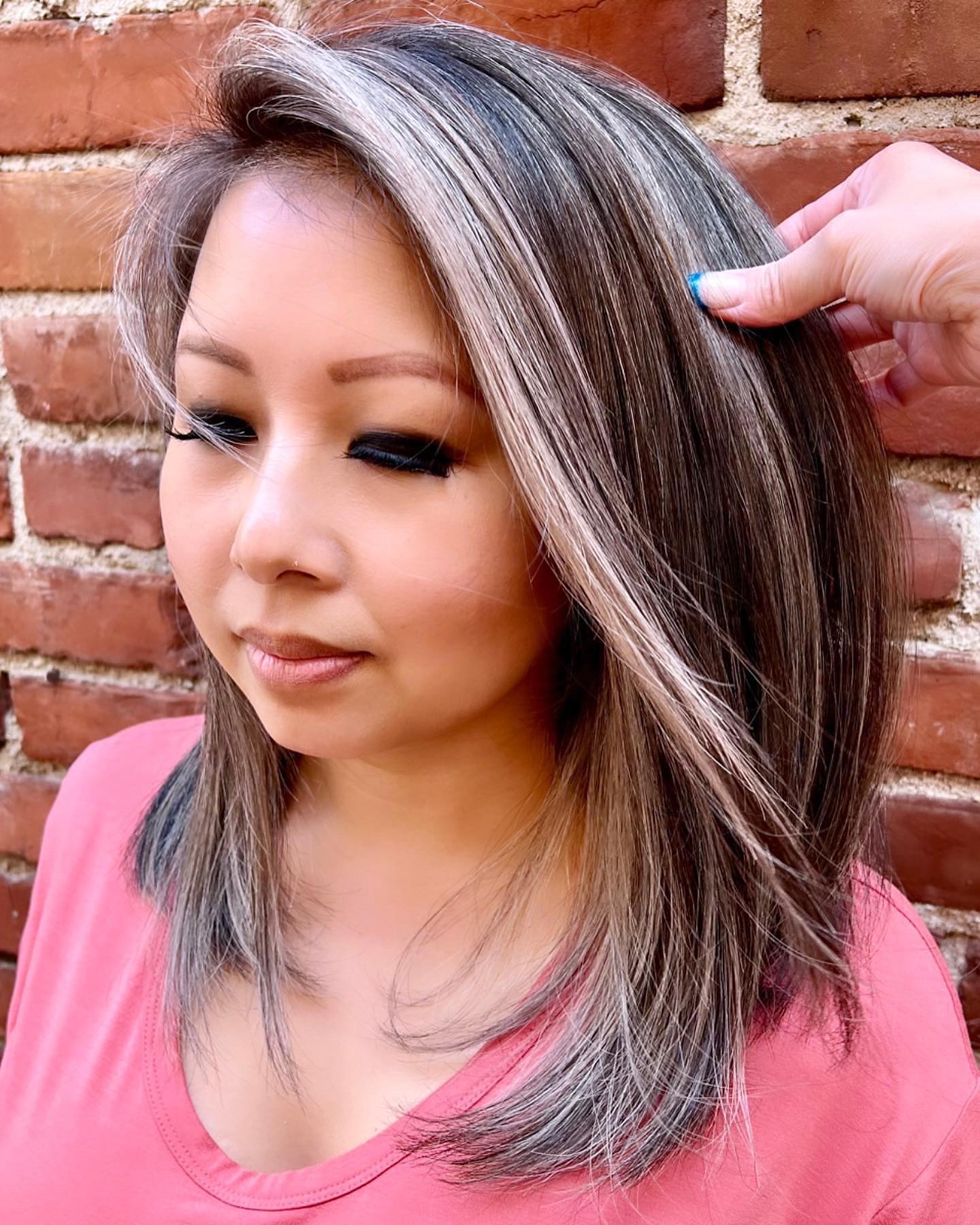 Statement grey highlights IG @glorified_beauty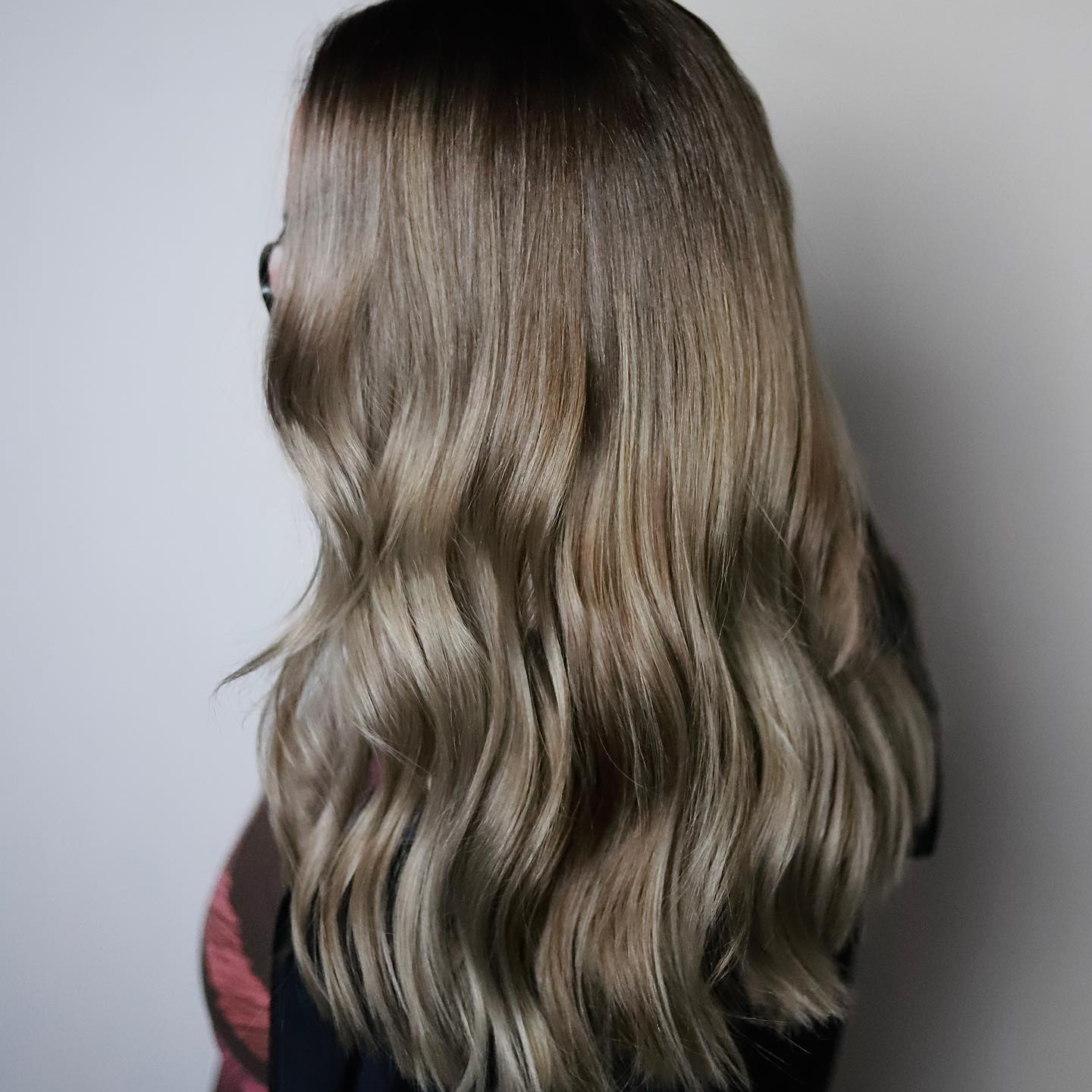 Natural and subtle grey highlights on dishwater blonde IG @beauty.by.britani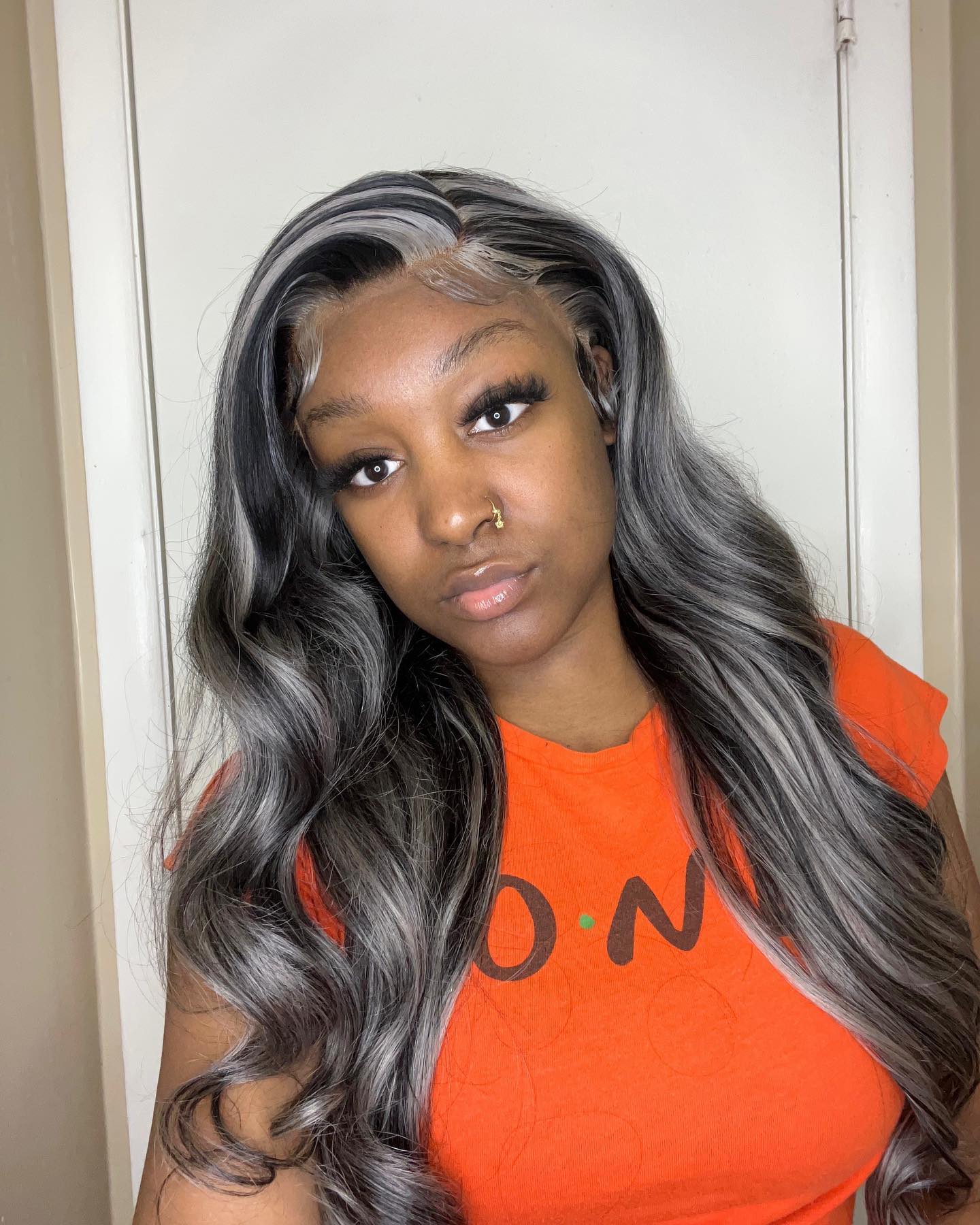 Statement grey highlights IG @amour_mekaa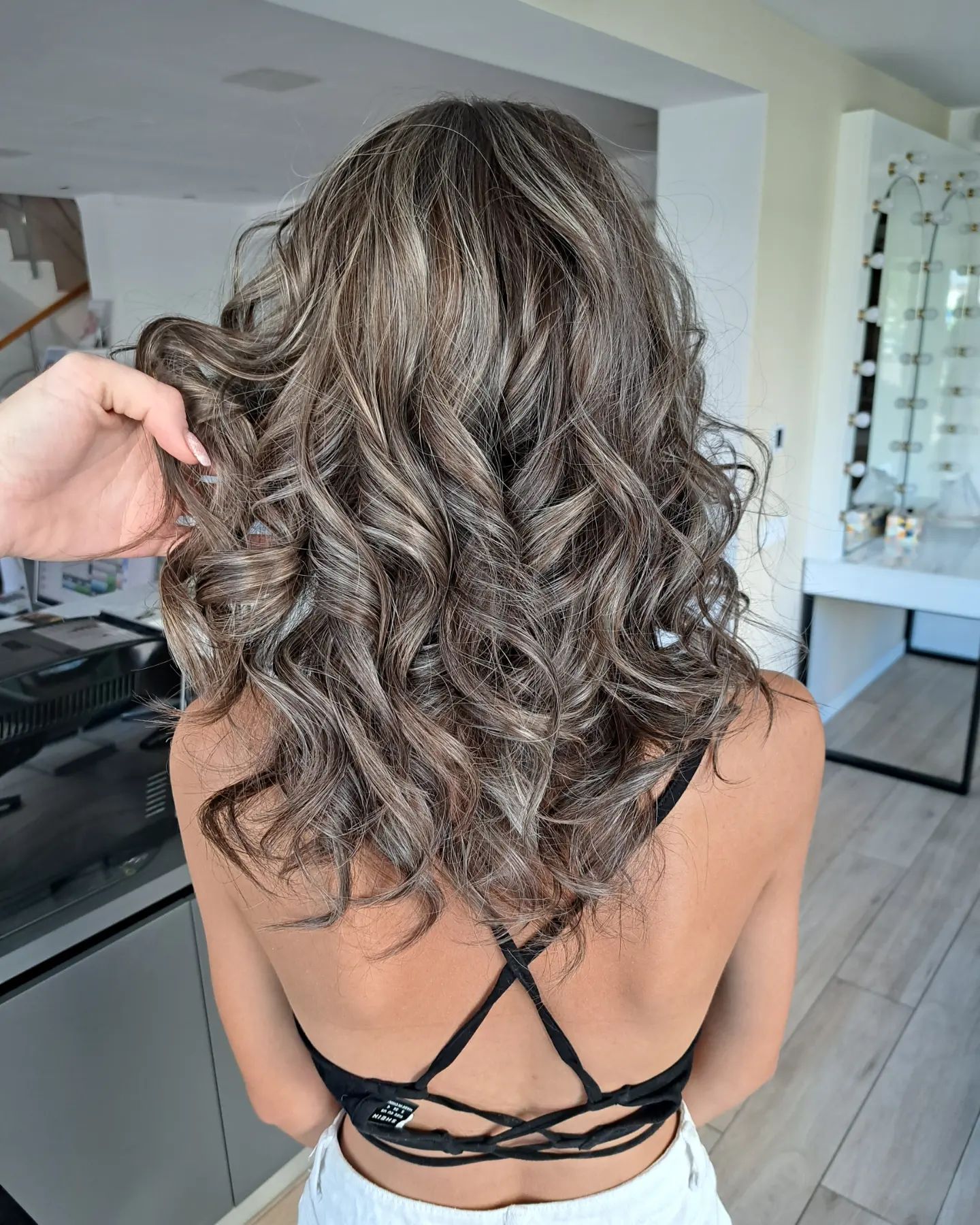 IG @ramonaclaudiabirzu
Grey blending on very light blonde IG @axxesshd
Statement grey highlights done with a weave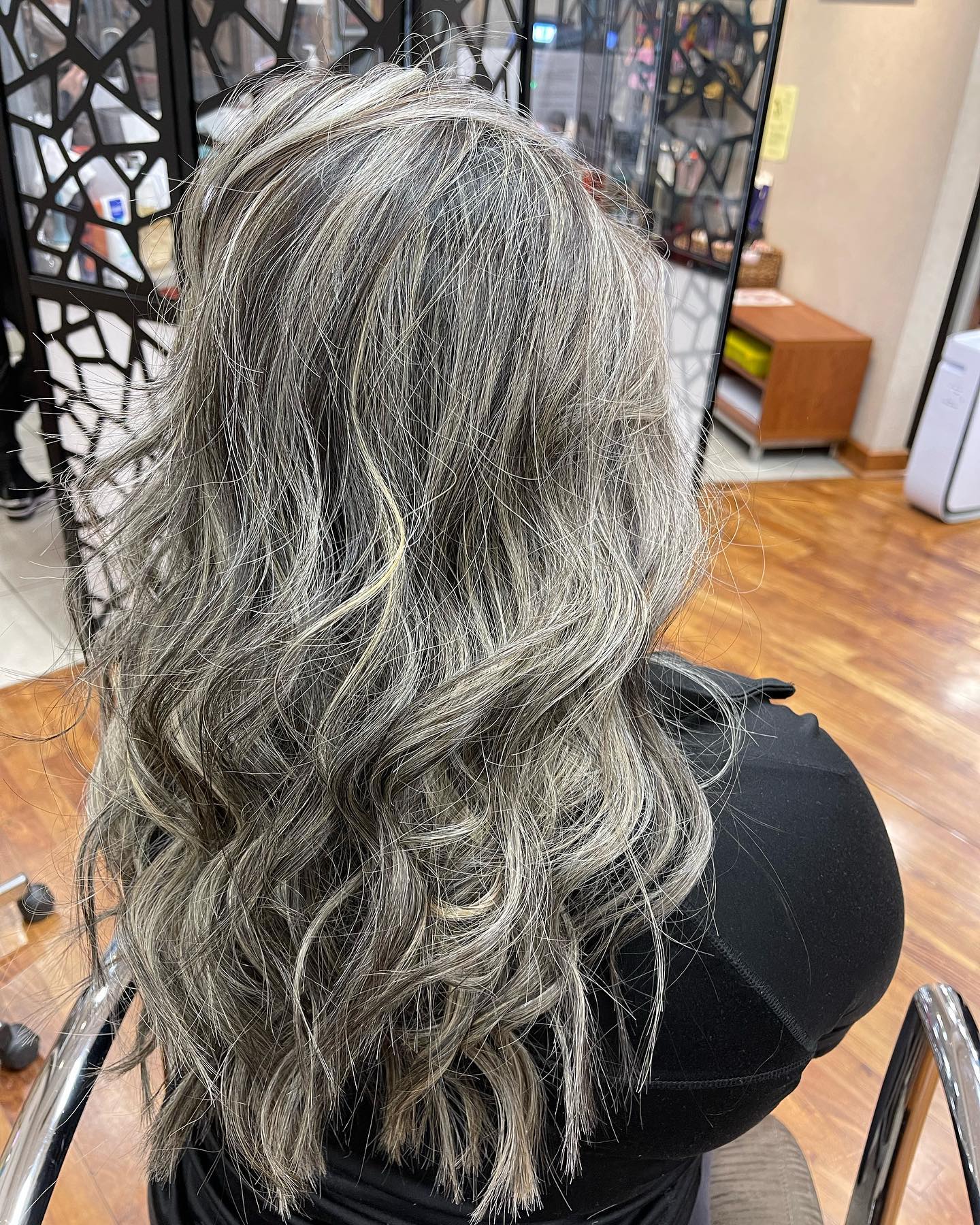 IG @modasalon.ct
When you think of hair trends for this fall, grey highlights may not be the first thing that comes to mind. But while many people associate grey hair with grannies, in the age of fierce minimalism, a grey look can actually give you a sharply modern edge.
Grey highlights can create a striking contrast against darker hair. Whether you're looking to add definition to your curls or create a more dimensional look to your straight locks, grey highlights can make an impact. Plus, since grey is a neutral color, it pairs well with any natural hair color.
While it may be tempting to just head to the salon and ask for grey highlights, you may be wondering if it's worth the money. Fortunately, grey highlights may actually help you save money in the long run. Since grey is a neutral color, you can avoid costly touch-ups by simply using a temporary dye in between salon visits. If you decide to switch up your color or start to embrace your natural grey, all you have to do is wash out the dye—no appointments necessary.
If you're still unsure about whether grey highlights are for you, there are plenty of ways to try the look without making a major commitment. Many beauty brands offer clip-in grey highlights that you can easily add to your hair to test out the look. You can also have a professional stylist add subtle grey balayage highlights into your hair to find the perfect shade for you.
If you're ready to rock grey highlights, there are few important things to keep in mind. It's important to use a professional-grade dye that's specifically designed for highlights or color that's designed to last more than a few shampoos. Also, be sure to treat your hair with special care after highlighting. Investing in a deep conditioning treatment or special hydration mask will help ensure that your hair stays healthy and won't be damaged by the coloring process.
Grey highlights may not be the conventional choice, but they can make an unexpected statement. And if that's not enough for you, they can be an amazing base to paint brighter colors on.
Gen Z Aesthetic Subcultures That Go With Brightly Dyed Hair
The Gen Z aesthetic has paved the way for a variety of different subcultures to flourish, the most notable of which are those within the brightly dyed hair community.
This sort of vibrant subculture has been a specialty amongst Gen Zers and is often seen in the form of rainbow-colored locks, electric blue hairdos, and colorful, asymmetrical cuts.
Aside from bright, dyed hair, some of the more unique Gen Z subcultures include punk-rock inspired looks paired with plaid, faux fur, and leather jackets; vintage, one-of-a-kind pieces; reflective metallic colors; and alternative hairstyles like buzz cuts and mohawks.
Additionally, many of these communities display an affinity for art, music, comic books, and literature as a way of expressing and representing their individuality. Of course, no subculture section would be complete without a dash of grey highlights, a great way to add subtle variation to bold, bright locks. Grey highlights serve a dual purpose of breaking up the pattern of brighter hair colors while also acting as a means of self-expression, giving every Gen Zer something to call their own.
Grey Highlights have been on the rise lately, and it's not hard to see why. Seen on celebrities such as Kylie Jenner, Kelly Clarkson, and Lucy Hale, this trend has been turning heads as they rock this look. Kylie Jenner debuted her silver highlights at the 2017 Met Gala and they drew a ton of attention. She kept the look natural by only highlighting certain pieces of her hair, which gave her a sun-kissed glow. Kelly Clarkson, on the other hand, took her look up a notch with her balayage technique. Her standout grey highlights were added throughout her strands, creating an edgier look that would easily transition from day to night. Lucy Hale also embraced the grey trend with her icy highlights. Hale opted for heavy grey shades throughout her look, which gave her a creative, unique look that has viewers talking.
Grey Highlights have become increasingly popular, as they give customers the option to test out a radical look that doesn't require long-term commitment. These celebrities and many more have created their own take on grey highlights, showing that there are no limits to how much this trend can be personalized. Regardless of which variation you choose, you can be sure that grey highlights are a fun and bold look that will be sure to make you stand out from the crowd.
From runway shows to everyday style, grey highlights are a trend that's here to stay. So why not try something new and embrace the grey trend this fall?