Old Money in Winter: Wardrobe Inspo that Shows Refined Taste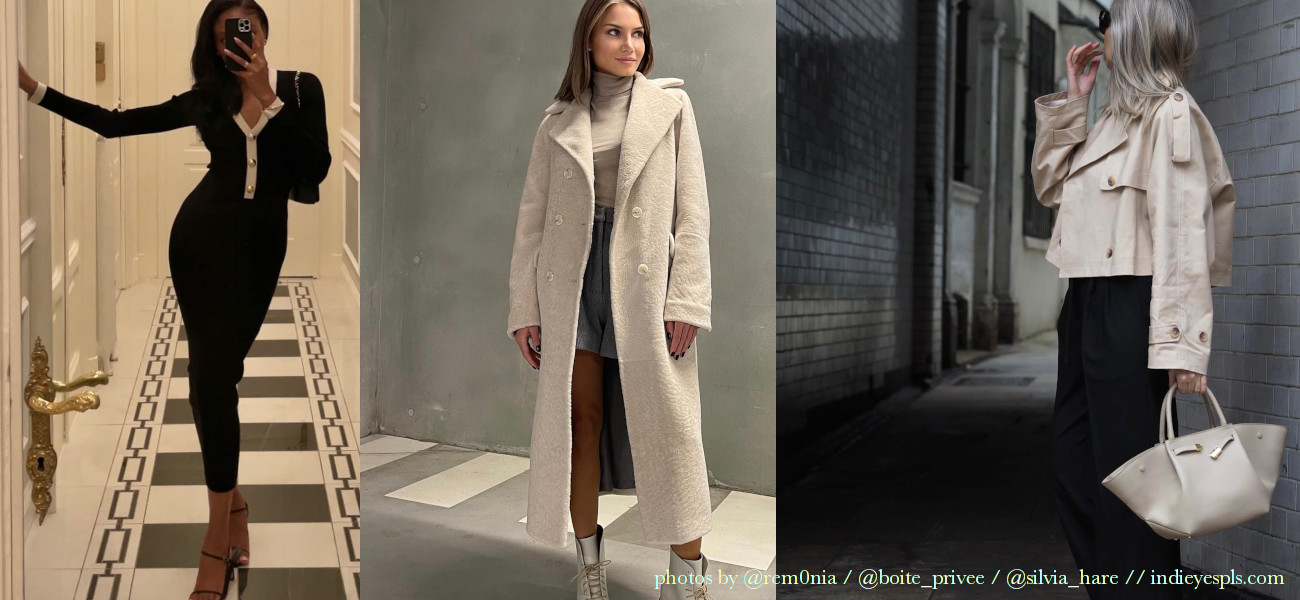 In the realm of fashion, some styles transcend time, evoking an air of elegance and refinement that never completely goes out of vogue. One such timeless aesthetic is the minimalist branch-off called the old money aesthetic.
It harkens back to an era when wealth and status were projected through carefully curated wardrobes, exuding sophistication and opulence.
The essence of old money fashion is understated elegance - but slightly overdone, if you want to make it look really like a subculture.
There are quite a few ways to incorporate this big-deal charm into our seasonal attire this winter.
15+ Looks: Old Money in Winter
Winter provides a perfect backdrop for embracing the old money aesthetic, as it allows for the layering of lush fabrics cut in classic silhouettes, and the selection of an elegant color palette.
Dressing for look of old money fashion this winter is just dressing with an air of aristocratic grace. It could be the sumptuous cashmere turtlenecks paired with tailored wool pants, or grandpa-chic cardigan sweaters matched with black wool skirts.
In this aesthetic inspo you'll get a lot of classy winter outfits that embody the spirit of old money elegance.
As we delve into the depths of the old money aesthetic for winter, you will see that the secrets are soft sunkissed wavy hair, statement but simple jewelry and layering various textures and patterns.
This is not a style that has to actually cost a million bucks. It's just about putting together a truly captivating ensemble that captures attention and admiration. Heavy knitwear, good hair and statement accessories is enough to add the final touches.
Let's look at what small brands and indie vendors have for us this winter.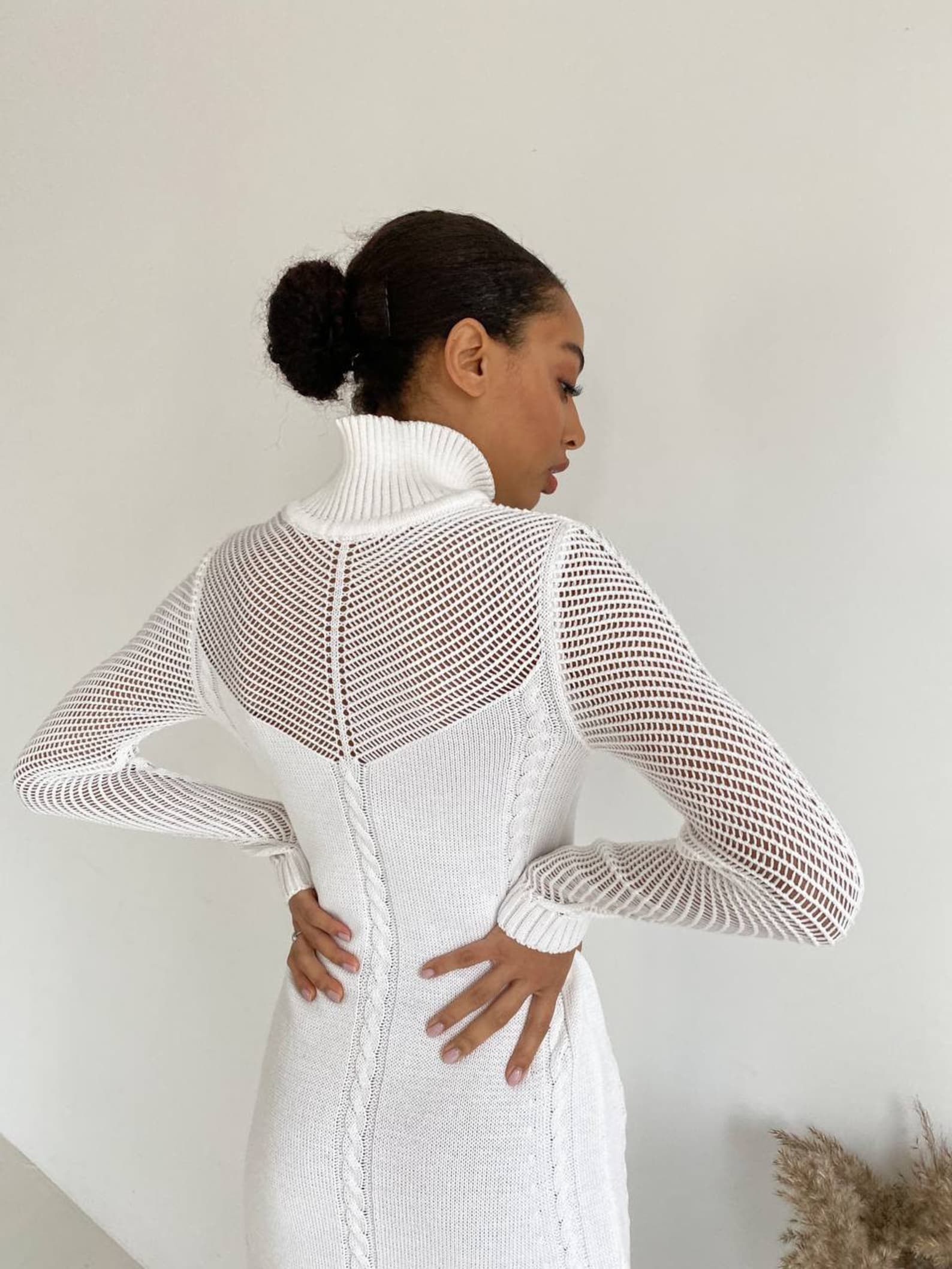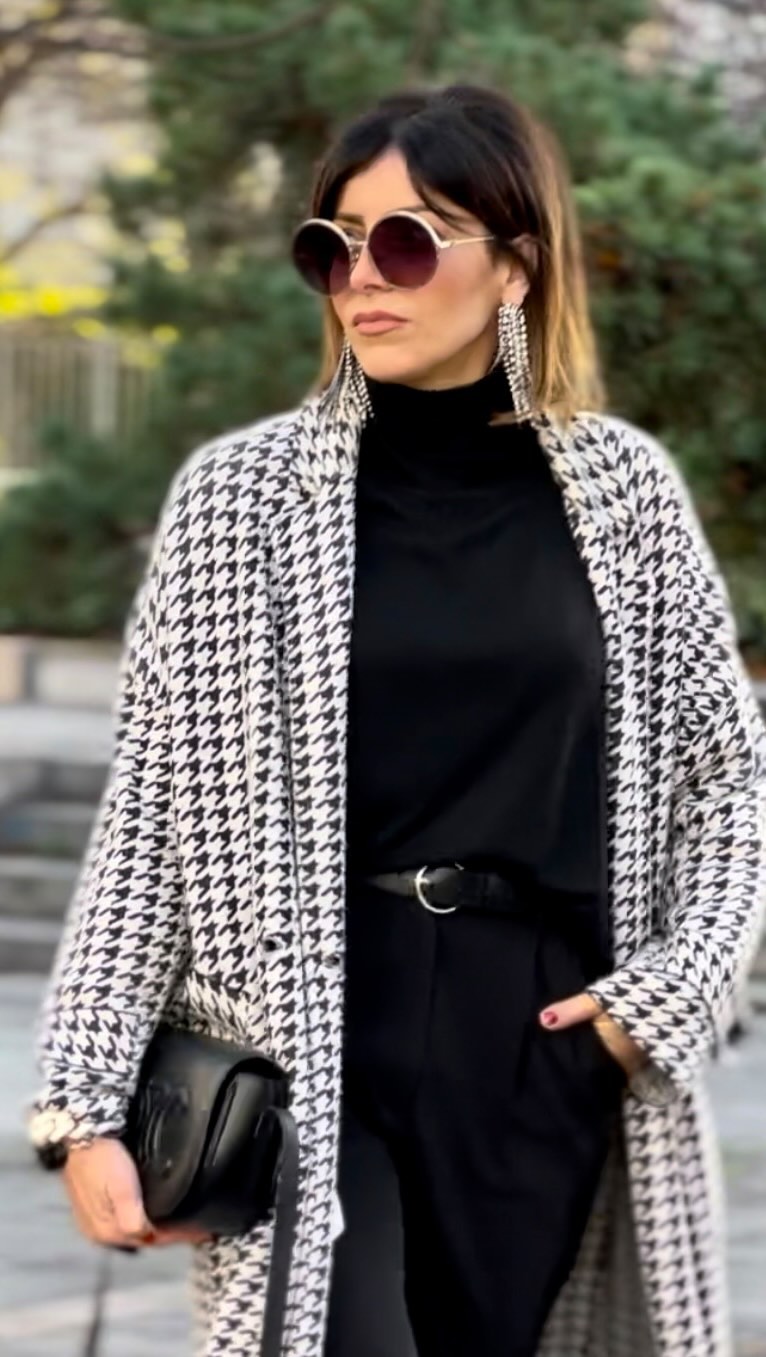 Knit dress from ShineWithMeGifts
Houndstooth coat on a photo by @amel_nali_s
Cable knit with a white shirt and a sleek black coat, photo by @rem0nia
Knit two-piece from JacquilinesCouture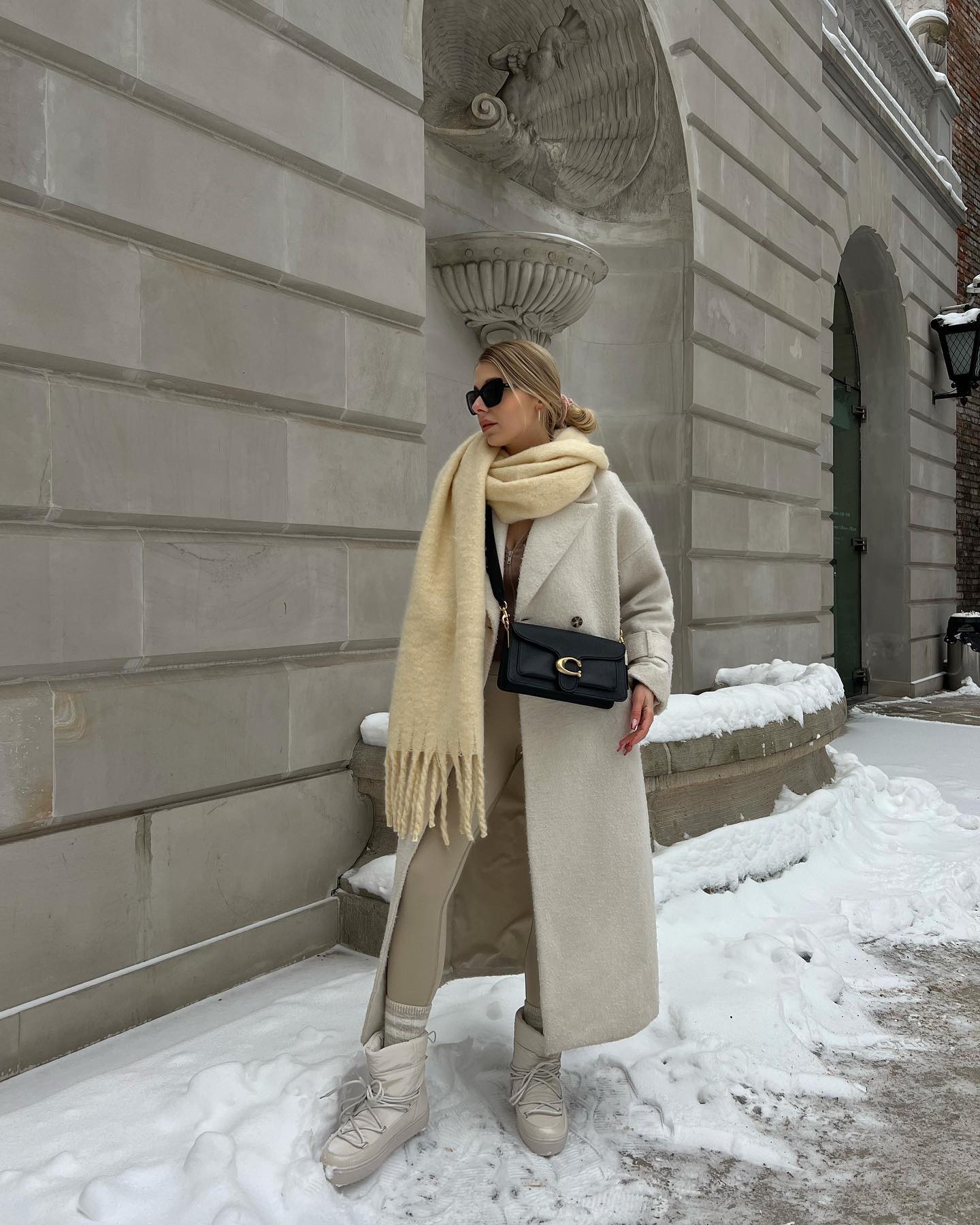 @beatagrajko
Beige and yellow in a caz outfit by @msmadeleine_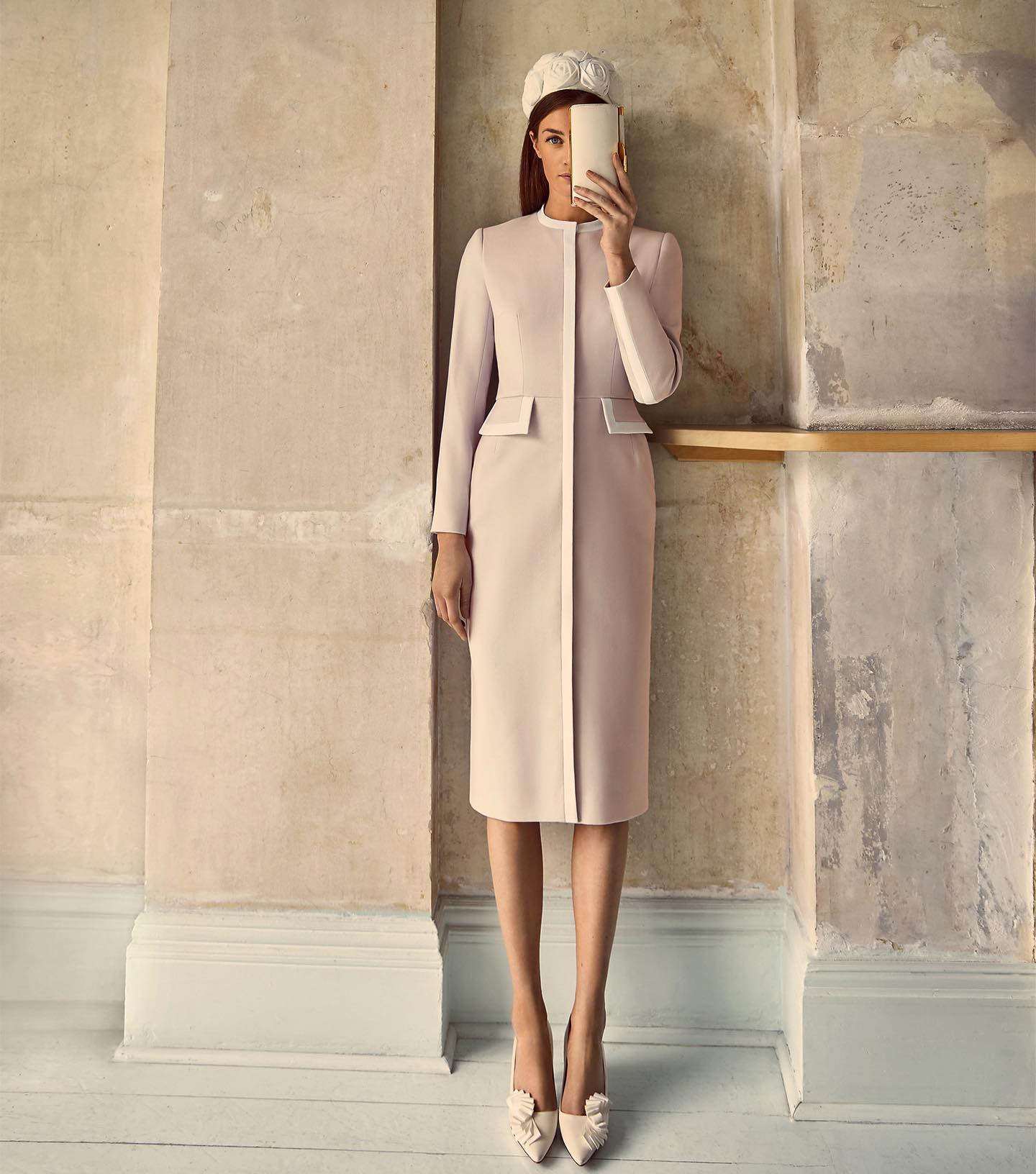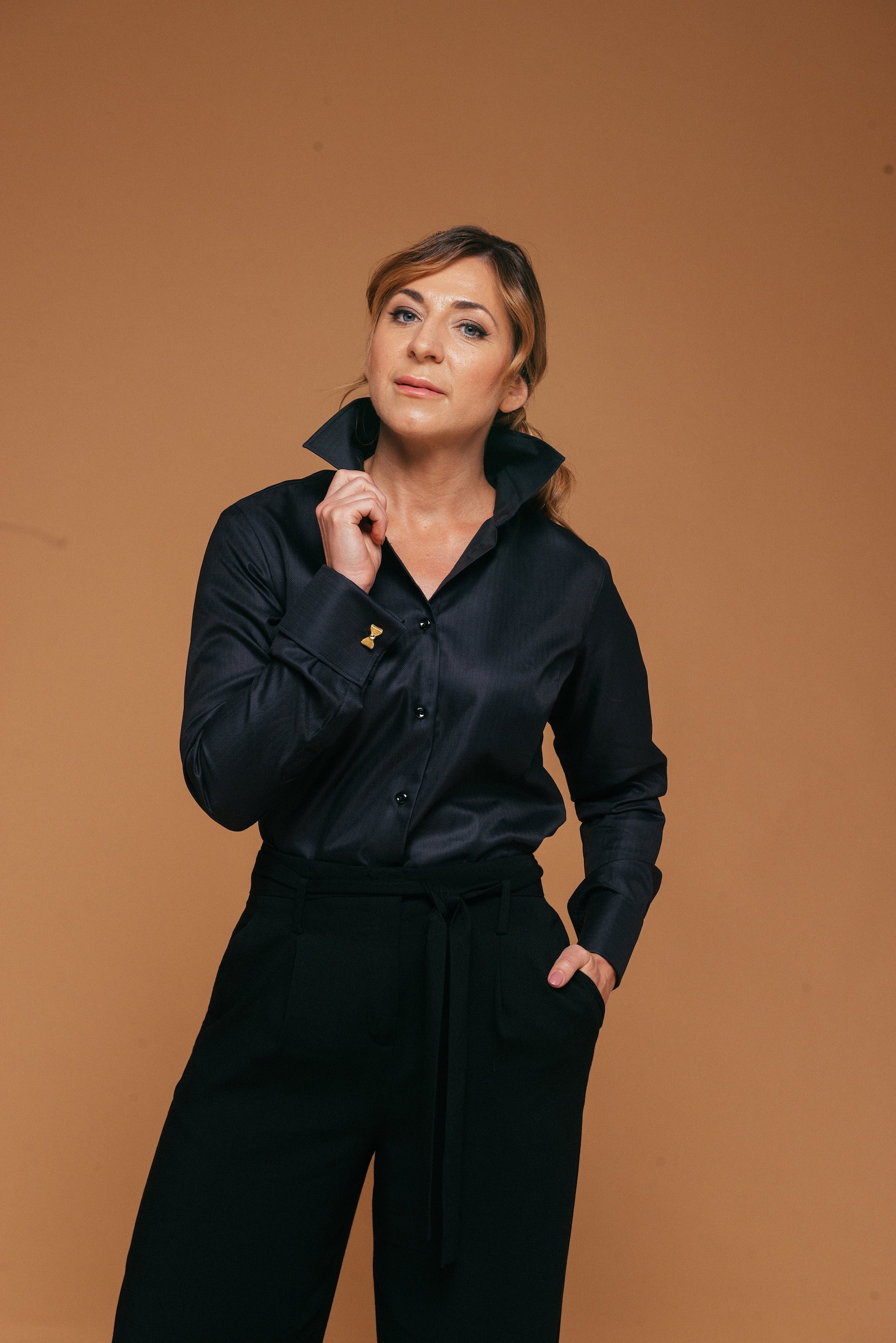 Sleek beige coat from Suzannah London
Black shirt from DaDonnaBlouses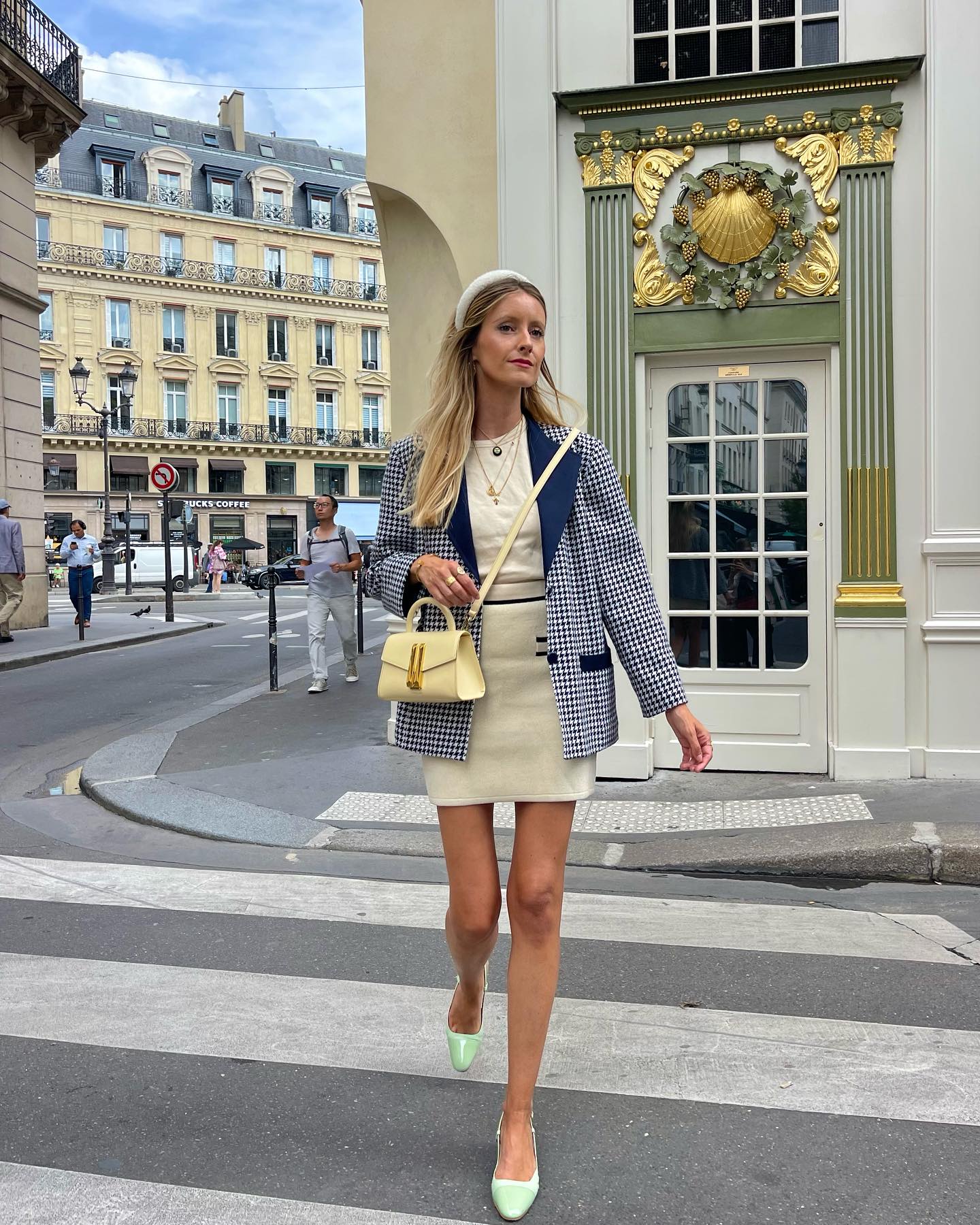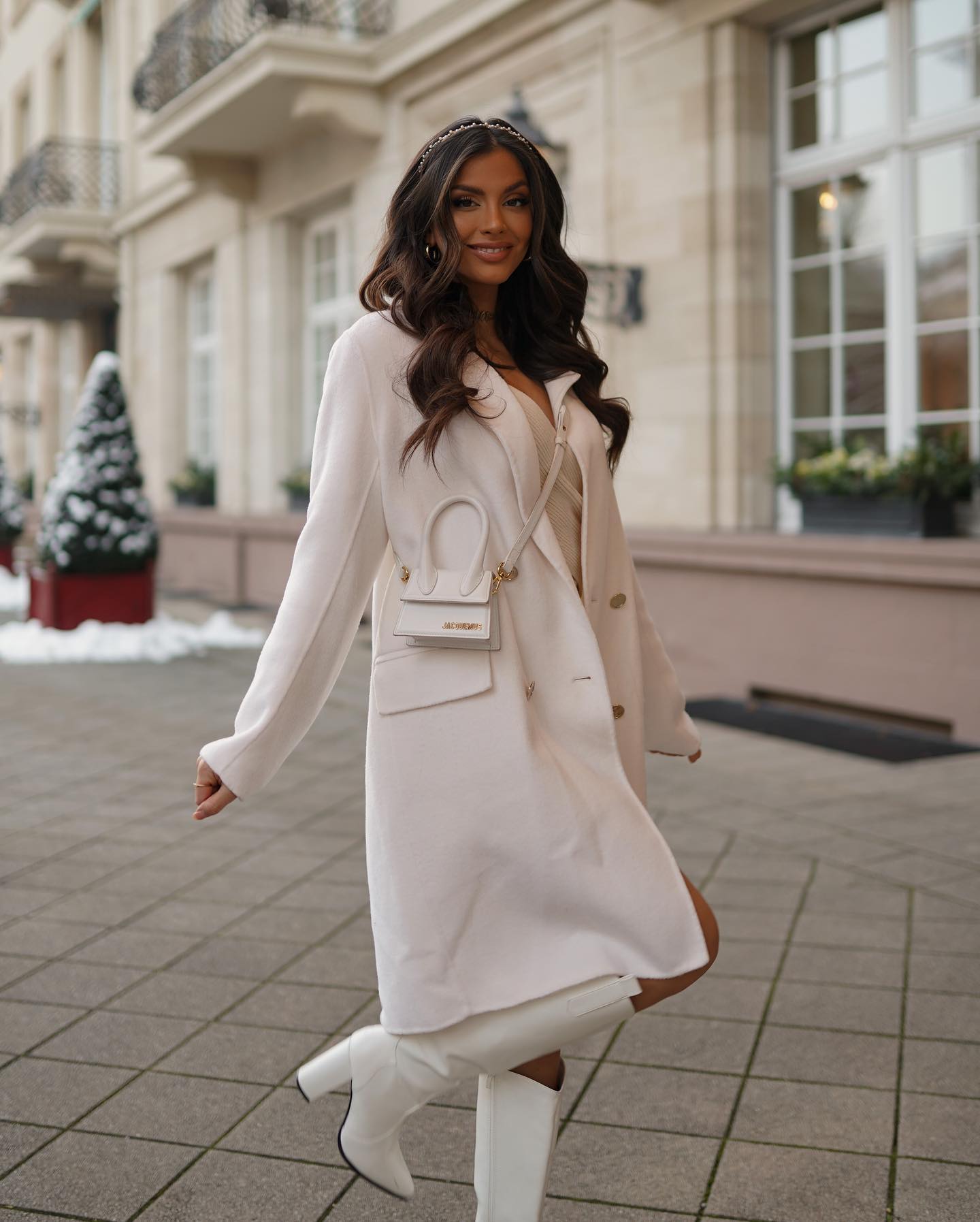 Pastels in an old money outfit from @jeanne_andreaa
Sweet outfit from @sarahsunita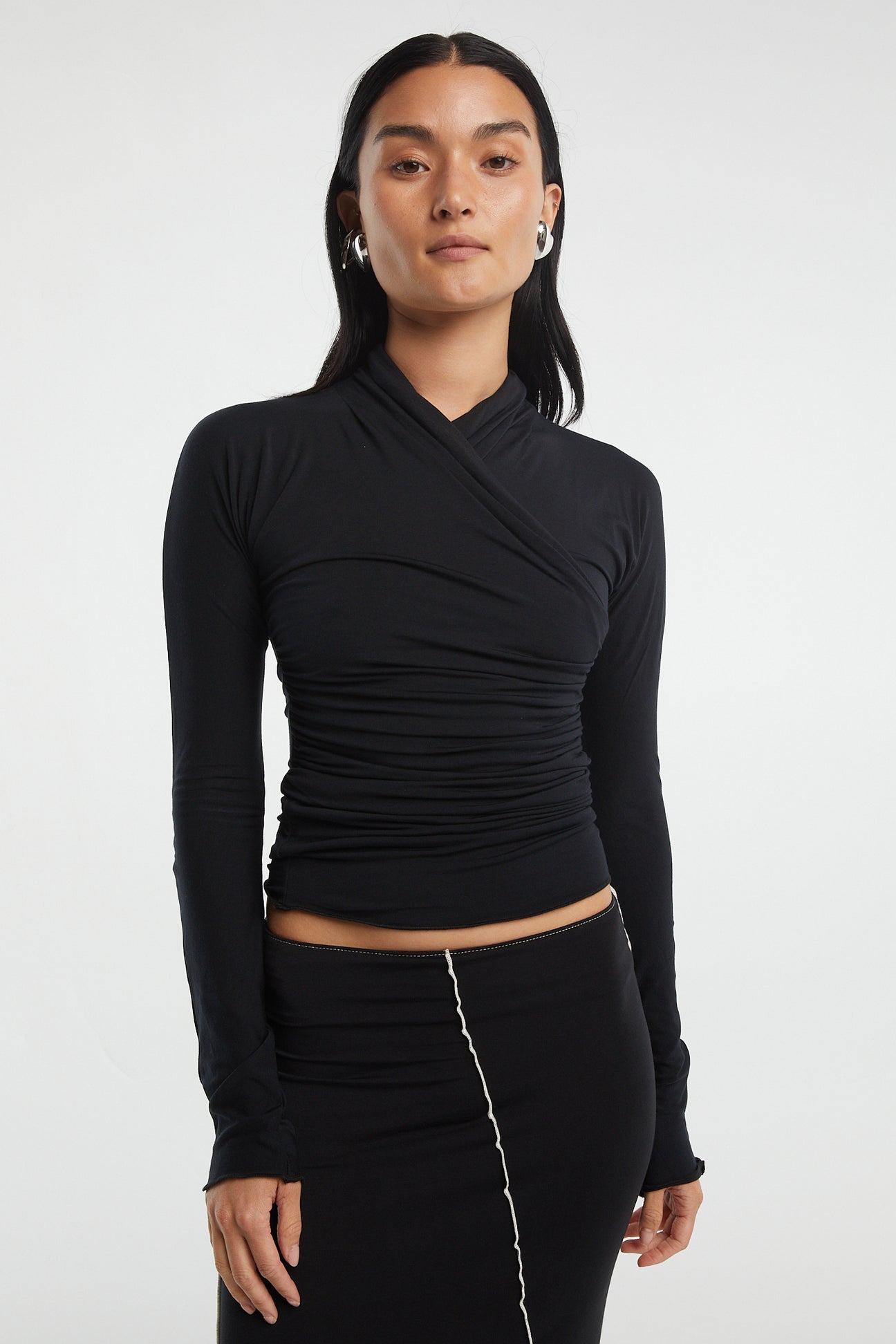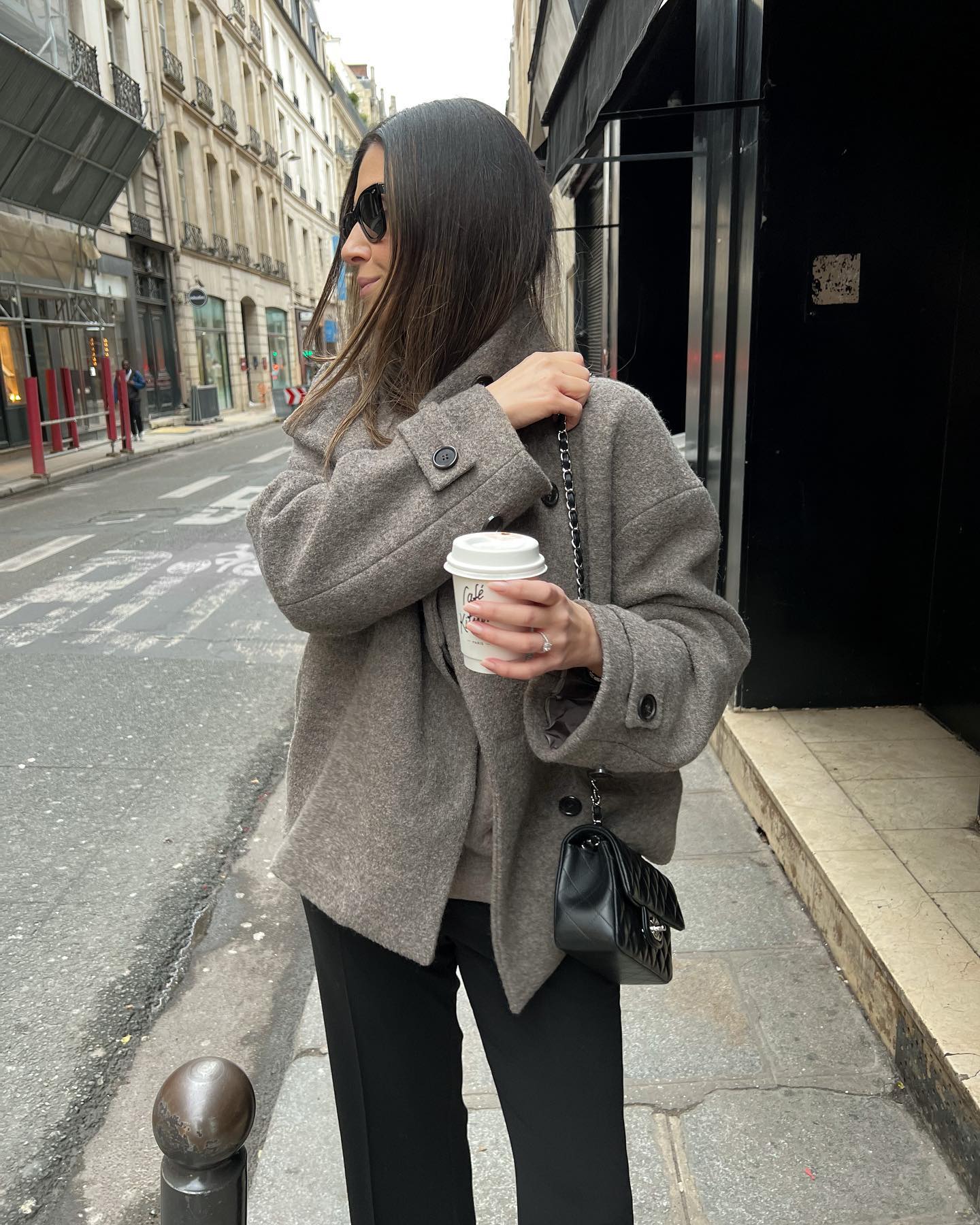 Top Felix from The Line By K (Karla Deras)
Caz and simple outfit from @mystylebook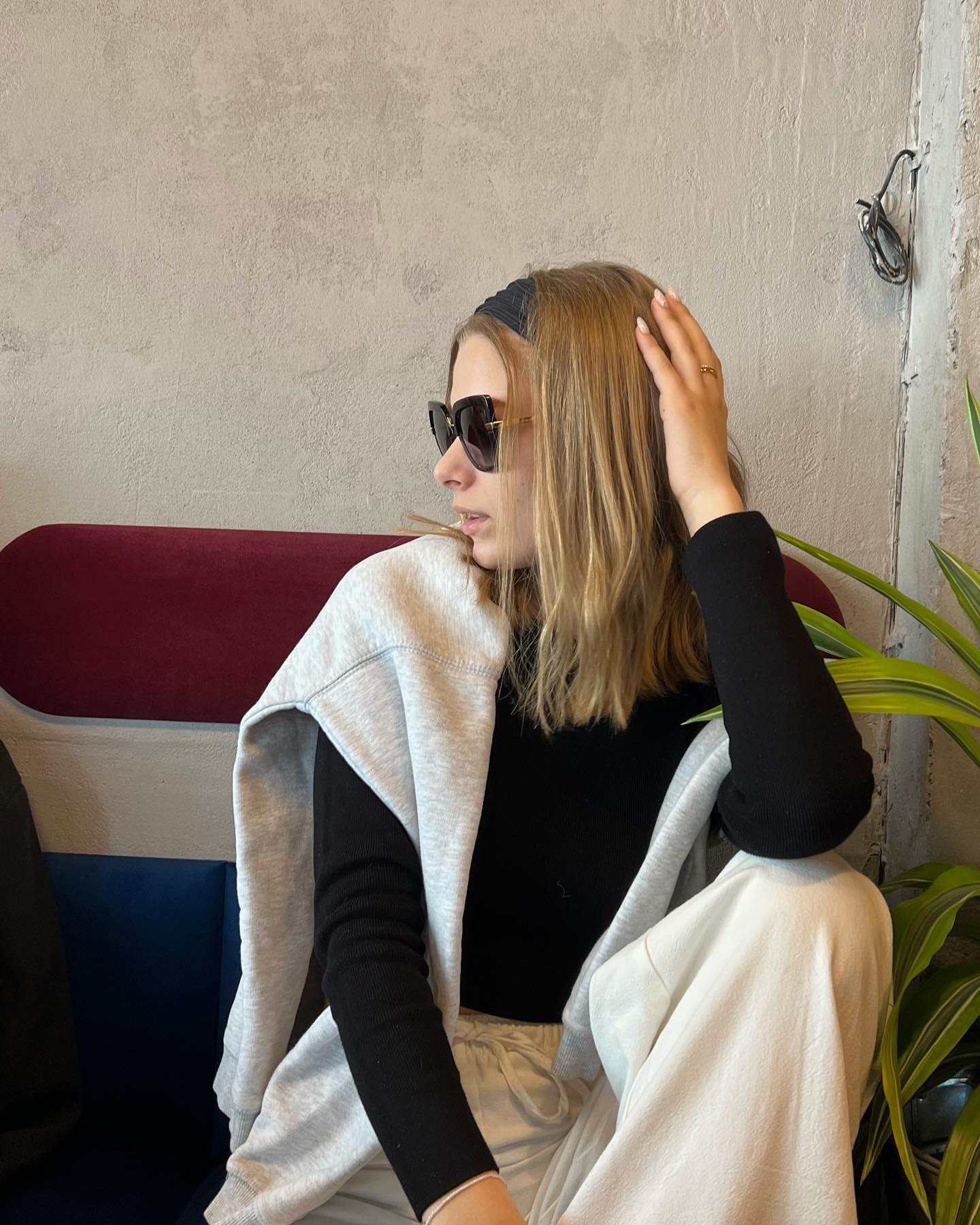 Jeans and converse, but still comes off old money @vanessaroseblair
@ola_jarecka_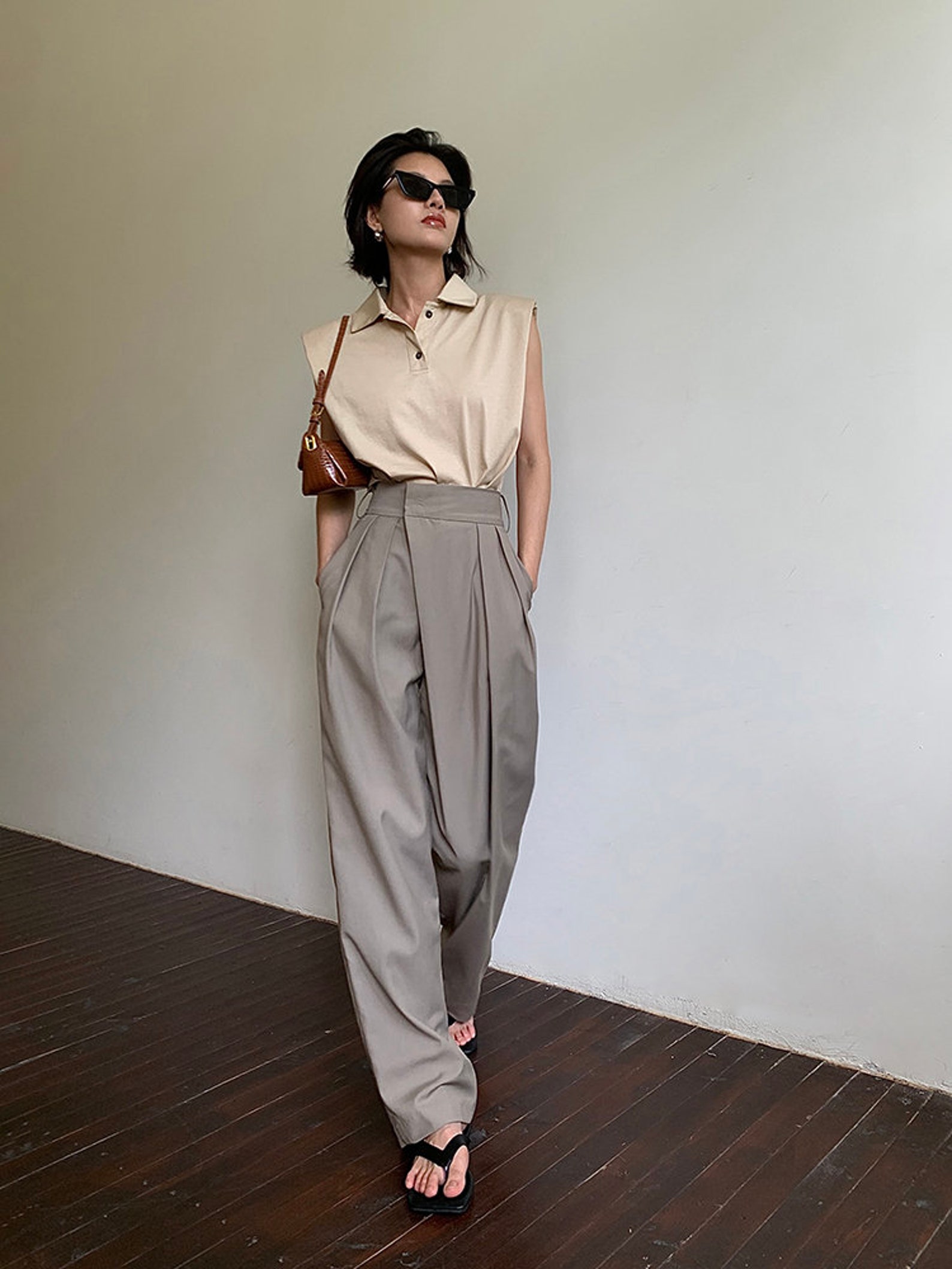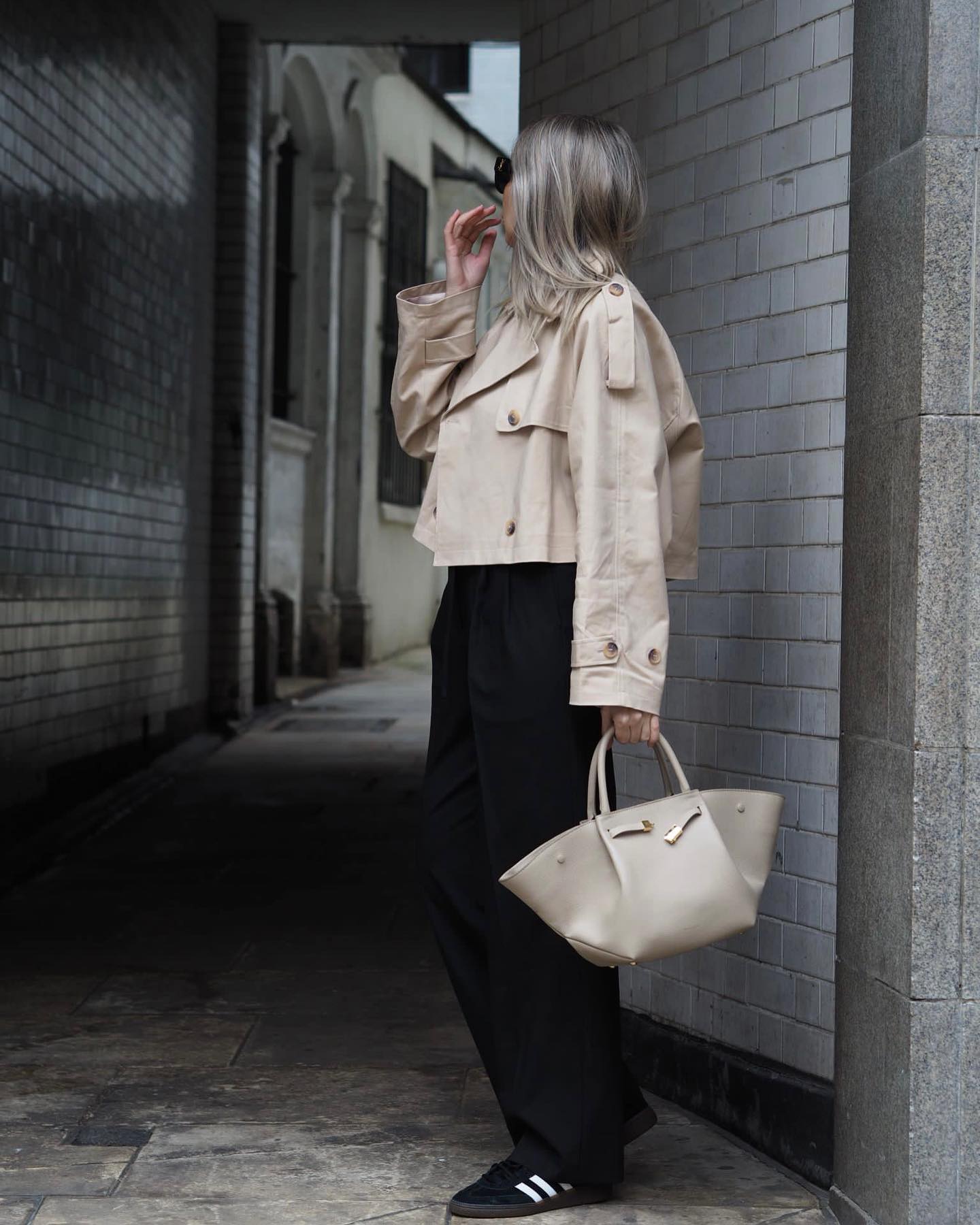 Tailored pants from Baixo
Another casual posh outfit for warmer days by @silvia_hare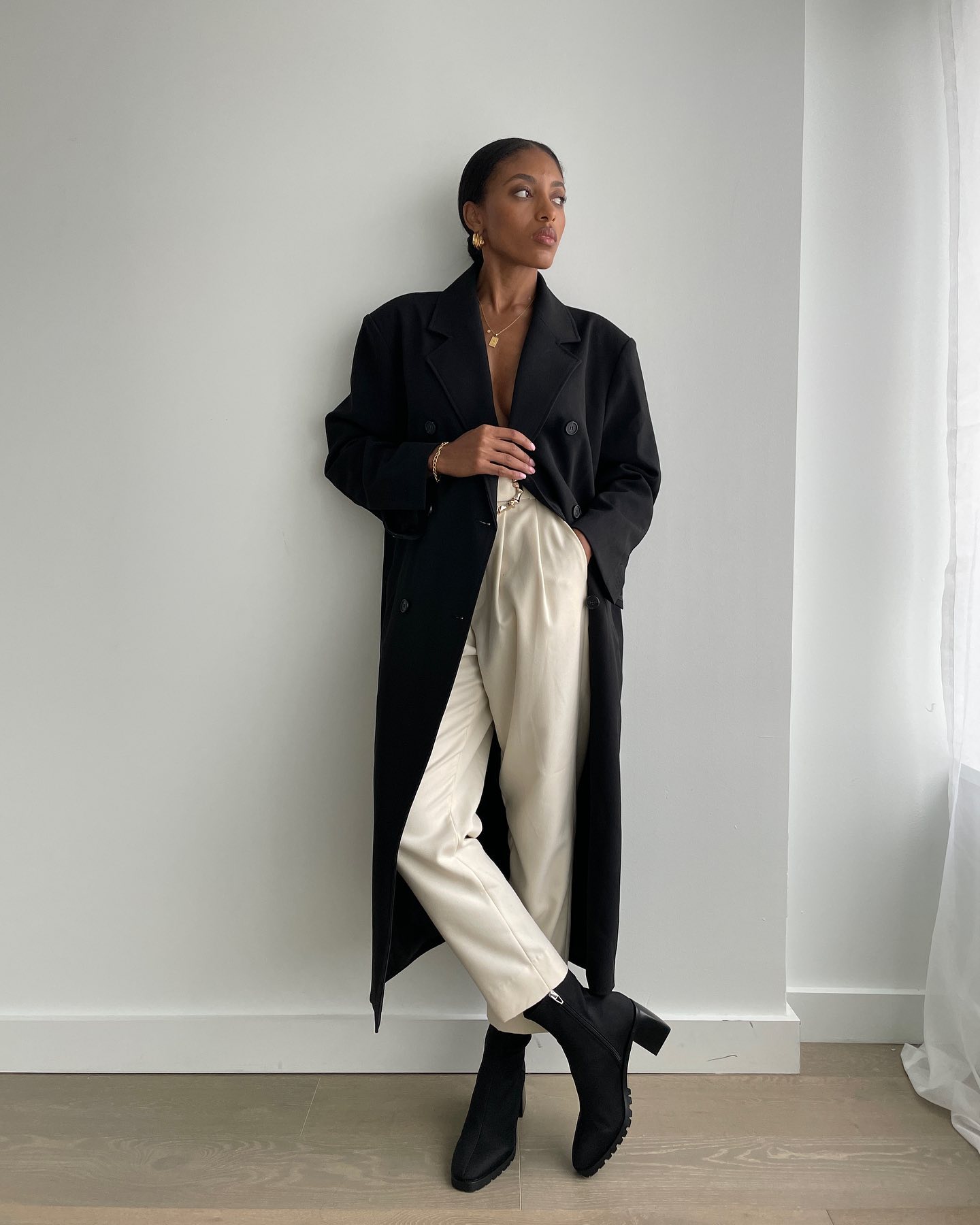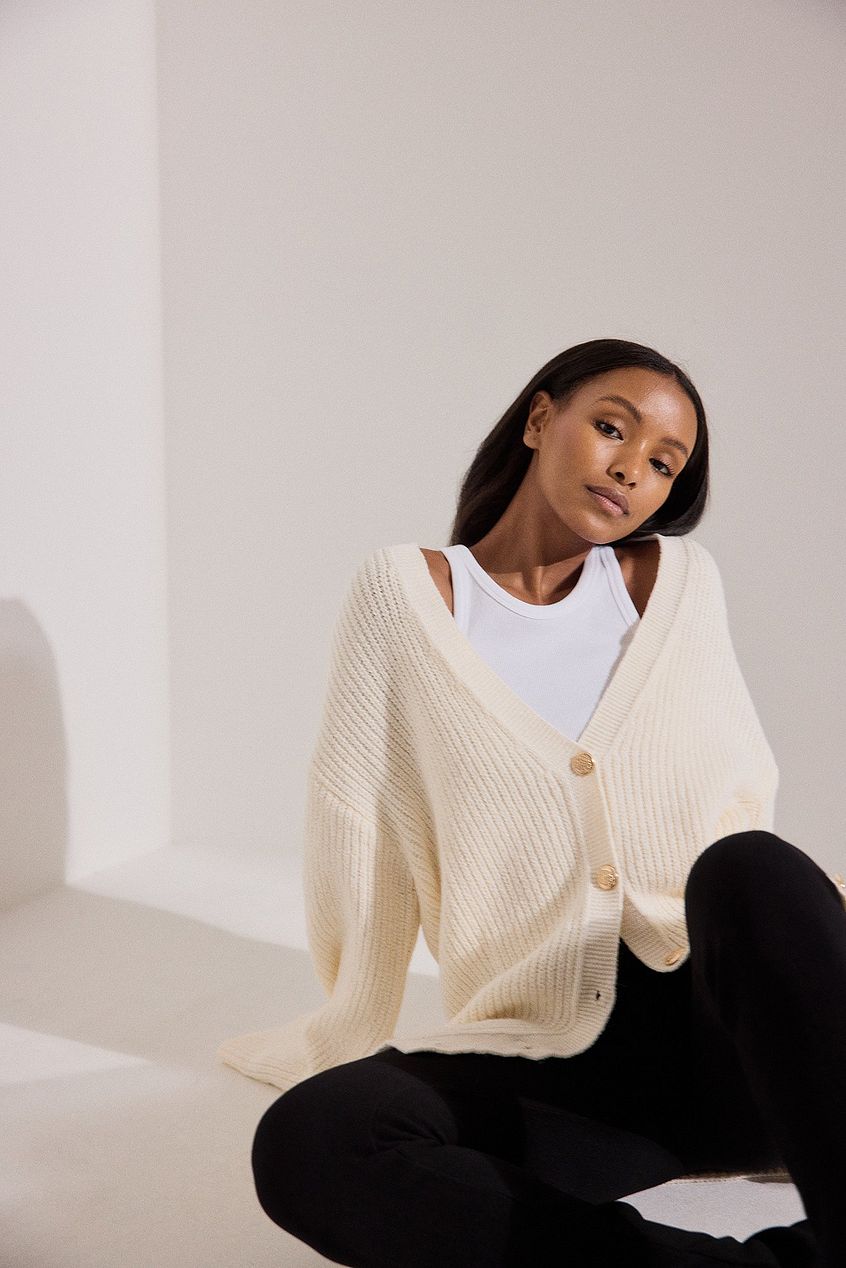 Black and off-white combo and minimalist style always looks old money. Photo by @rem0nia
Cardigan from NA-KD
Outerwear To Show You Have Old Money Fashion Taste
The point of old money aesthetic is to show that you have taste for quality and at the same time that you value clothes you can comfortably exist in. That calls for a pretty refined personal sense of style.
When it comes to selecting outerwear for the aesthetic of refined tastes, attention to detail and quality craftsmanship are key.
It's a good choice to go for timeless silhouettes that stand the test of time, such as tailored wool coats or oversized blazers. Look for pieces that showcase decent tailoring, nice fabric finishes, and understated design elements that set them apart from the ordinary.
The choice of fabrics depends on you. Obviously, there are the luxurious materials like cashmere, tweed, or fine wool. These provide warmth and also convey a sense of elegance and sophistication - but they can come with a difficult price tag.
Shopping second hand can be the solution, but I know that in several locations in the US people complain that that does not save money anymore. Everyone started sidelining the high street and second hand prices went up.
Indie craftspeople who sell on Etsy do sometimes still have decent prices - enjoy it while it lasts.
What is the classic old money color palette?
Color palette plays a crucial role in showcasing your discerning taste in fashion. Classic hues such as navy, camel, and charcoal gray have that air of understated elegance, while rich jewel tones or subtle earthy tones can add a bit of personality to your outerwear collection.
Always choose colors that resonate with your personal style. For instance, mustard yellow is not a typical old money color but if you have a lot of brown, navy and beige clothes, mustard will complement your existing wardrobe well.
As for accessories, they are the finishing touches that can elevate your outerwear to new heights. It's not that expensive to opt for high-quality scarves, gloves, or hats and these small items can really add sophistication to your look.
Some classic details popular in the scene version of old money aesthetic are fine leather accents, contrast stitching, or tasteful hardware that demonstrate your attention to every aspect of your outfit.
Can You Do Old Money Aesthetic With Super Casual Outfits?
Old money aesthetic is about showing a good, well-rounded taste and that can be done in formal as well casual attire.
When aiming to showcase a well-developed fashion taste in sports wear or even loungewear for winter, you don't need to rely on expensive fabrics or high end brands. There are still plenty of options to convey style and sophistication. Here are some strategies to consider:
Focus on Tailoring: Opt for well-fitted pieces that flatter your body shape. Tailored sport coats, blazers, or jackets with unique details like a softer shoulder line or patch pockets can instantly elevate the look and give a refined touch to your outfit.

Play with Patterns: Choose garments with interesting patterns to add visual interest to your ensemble. Pairing casual shirts with subtle checks or stripes can create a stylish and less formal vibe without compromising on taste.

Experiment with Textures: Look for fabric textures that offer depth and dimension to your outfits. Tweed, corduroy, or textured knits can provide a rich look and feel without relying on expensive materials.

Embrace Classic Color Combinations: Opt for timeless color combinations that exude sophistication. Navy, gray, black, and earthy tones work well in creating a polished and refined appearance.

Pay Attention to Details: Elevate your outfit with carefully chosen accessories. Select high-quality shoes, belts, scarves, and hats that complement your overall look. These small accents can make a significant impact on your style aesthetic.

Seek Inspiration: Stay updated on fashion trends and seek inspiration from fashion influencers, magazines, and online platforms. By studying well-dressed individuals who embrace a similar fashion approach, you can refine your personal style and develop an eye for tasteful combinations.
Remember, true style is not solely dependent on luxurious fabrics but rather on the overall presentation and attention to detail. By incorporating tailored pieces, playing with patterns and textures, utilizing classic color combinations, and paying attention to accessories and details, you can demonstrate your well-developed fashion taste in sports wear and casual attire for winter. ___
I hope you enjoyed the journey through the corridors of time, exploring the rich heritage and sartorial expressions of the old money aesthetic. Discover how to infuse your winter fashion repertoire with elements of prestige, elegance, and sophistication, creating looks that exude a sense of timeless refinement.