Feel the Fire: Punk Quotes to Spark Your Healthy Defiance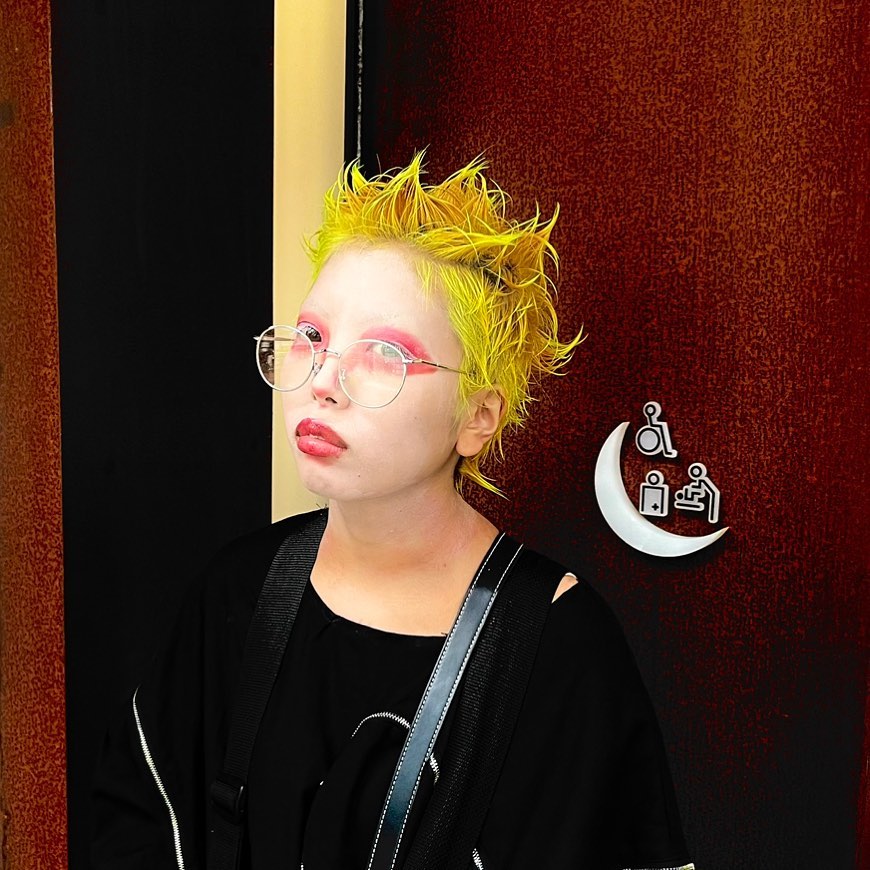 Hero shot by IG @ayakakurauzar
Where does the rock'n'roll and punk spirits come from? Is it a trait born inside us, or a product of our environment? Over time, it has taken many forms - from AC/DC to Riot Grrrl, and from Doc Martens to Queen Bey's fabulous public performances.
Punk is a spirit that is alive in us all, and its energy can be a powerful dose of defiance when it comes to facing challenges that life throws at us.
With that in mind, we've compiled some of the best punk quotes for you to draw strength and inspiration from.
From Iggy Pop to Kim Kardashian West and even the late, great David Bowie, these wise words are the perfect way to add a bit of punk attitude to your day.
So, raise your Doc Martens, don your favorite slogan tees, and get ready for a healthy dose of defiance!
Here's A Dose of Fresh Defiance: Own it!
Picture the ruggedly cool aesthetic of punk: tight leather pants, Mohawks, and elements of rebellion in every look. It's that it?
No, actually. Punk isn't always about looking the part; it carries an ethos of self-expression and defying norms.
Rihanna knows that being punk isn't just about looks; it goes right to the core of self-expression:
"You just have to be yourself, and don't worry about what anybody else says"
Sounds a lot like the title of that Sex Pistols album, no?
But also, other than adopting a no-nonsense viewpoint, punk is about fighting oppression and discrimination.
As Malala Yousafzai puts it:
"We realize the importance of our voices only when we are silenced"
On the other hand, the post-punk band Savages chant "Silence yourself!"
This statement from the band Savages embodies their fierce and uncompromising attitude. It encourages individuals to speak up when needed, without getting distracted by the constant stream of opinions that we get from everywhere around us. It represents the spirit of defiance and activism as personal empowerment.
Here's a longer excerpt of the text they put on the cover of their album:
The world used to be silent, now it has too many voices and the noise is a constant distraction. They multiply, intensify. They will divert your attention to what's convenient and forget to tell you about yourself.
Finally, punk isn't about trying to fit in to an aesthetic; it's about breaking away from societal pressures all together. That includes the pressures you internalized in your own past.
To quote the legendary Patti Smith:
"Don't look back, you're not going that way"
Let these inspiring words be your guide as you channel your punk spirit with or without Chrissy Teigen-esque leather pants and an attitude of total defiance.
And remember, punk is more than an aesthetic, it's a mindset – don't be afraid to speak your mind and don't be swayed by the opinions of those around you. Get your Health dose of fresh defiance from these punk quotes and let your personality shine through.
Exploring Punk Quotes: Aesthetic Defiance
"We're the flowers in the dustbin. We're the poison in your human machine."
This quote from the Sex Pistols expresses a rebellious and defiant attitude towards societal norms and expectations. It reflects the punk ethos of challenging authority and embracing individuality.
Punk quotes offer an injection of attitude and self-expression, allowing us to push boundaries and explore our ideas in new and daring ways.
From Arctic Monkeys to Chance the Rapper, punk quotes help us to embrace rebellion, freedom and individuality within our style.
Music, fashion and beauty are all enhanced with streams of punk-inspired quotes, allowing us to take risks – from Alexander McQueen's edgy dresses to the edgier looks of Pat McGrath's make-up.
There's no doubt that punk quotes can add a refreshing twist, and a healthy dose of defiance, to any look.
In the era of self-expression and bravery, punk quotes have become a fashionable way for celebs to show their defiance. From Rihanna's bold dreadlocks and "Good Girl Gone Bad" fashion style, to Cara Delevingne's edgy yet sophisticated sartorial choices, they've made it clear that punk is here to stay.
For the fashion-savvy who aren't too keen on rebelling against society, punk isn't just about culture or attitude - it's about expressing oneself with the right quotes and accessories. Punk quotes from iconic figures such as the Clash's Joe Strummer provide the perfect dose of attitude with inspiring, thought-provoking words. Whether it's on makeup, clothing brands or beauty products, punky quotes are everywhere - and celebs have caught on!
Punk quotes are a great way to express your individuality and attitude. From political manifestos and battle cries to bite-sized affirmations, punk quotes capture the essence of punk music and culture in unexpected and inspiring ways. Find the inspiration you need to stand your ground and embrace your true punk self with these punk quotes!